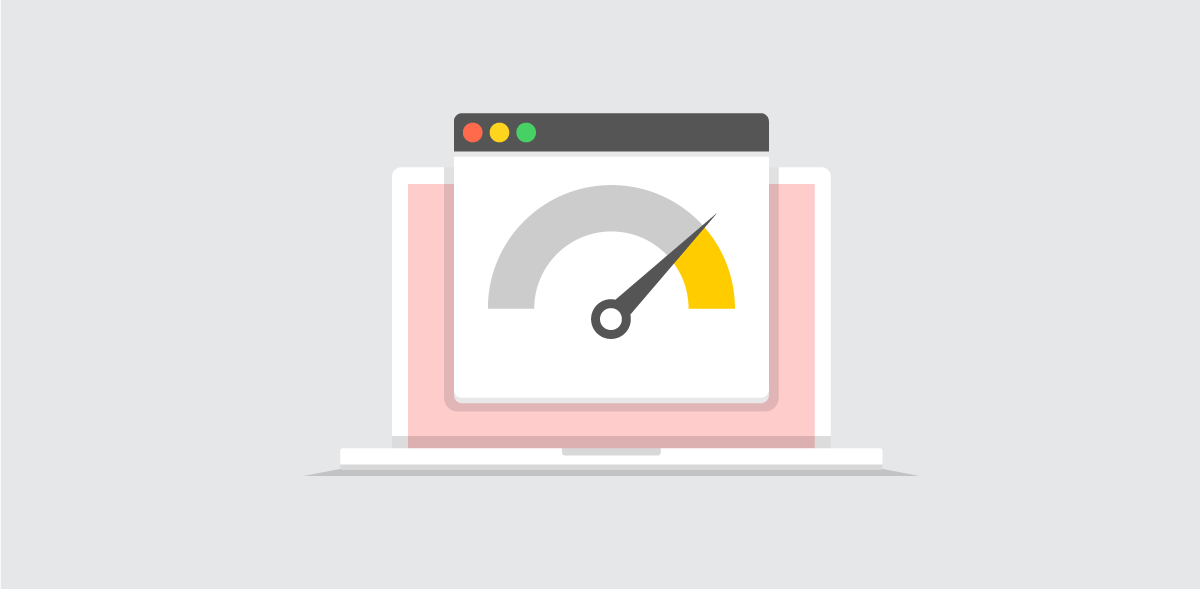 What is Turbo Boost on Mac?
Martina Nikolova, 3 months ago
0
8 min

read
904
What is Turbo Boost on Mac?


Turbo Boost is a feature available on high end intel processors. When a mac is running tasks that are high on processor demand it can boost frequencies to greater levels which results in better performance. However this can cause the CPU to thermally throttle because of accumulated heat, and quick battery drainage. To counteract these disadvantages Turbo Boost can manage between different levels of frequencies and core counts depending on the tasks at hand. All of this is done automatically without the users input. Mac OS 10.15.5 takes full advantage of these functions.

Turbo Boost Explained
For several years now, since 2008 to be precise, Apple has been producing Mac computers with a remarkable feature called Turbo Boost. This is a trademark Intel technology that serves the purpose of increasing a computer's performance and it may also reduce its power usage. This happens as a result of the processor's ability to shut off those of its cores that are currently not in use. In turn, this increases the so-called clock speed of the cores that are still in operation, i.e. they start working faster.
Depending on the configurations of the specific computer model, the Turbo Boost will be set to increase the clock speed to different amounts, in respect to the number of cores in operation. And the way to determine how much extra power you will get for the amount of used cores is by looking at the Turbo Ratio.
Each digit in the Turbo Ratio represents a number of cores, descending from left to right. So, for example, if the Turbo Ratio number is set to 6589, 6 represents the increase when there are 4 cores in operation, 5 – when 3 cores are working, 8 – for 2 cores, and 9 is for when there's only 1 core in use.
And the numbers themselves represent increments of 100 MHz by which the power is boosted. Hence, in the above example of a Turbo Ratio of 6589, the clock speed can be increased by a maximum of up to 900 MHz. So If you have a Mac has a clock speed of 1.6 GHz, it may be boosted to a total of up to 1.6 GHz + 900 MHz = 2.5 GHz.
You can check the Turbo Ratio that your system is set to on your computer. And to do this, you will need to head over to Console, after which you will need to open kernel.log (or in case you are using Mountain Lion, that will be system.log). Look up AppleIntelCPUPowerManagement and then find Turbo Ratios to determine yours.
One thing to keep in mind is that, naturally, these clock speed increases are limited by a number of factors. Some of these are thermal and power limits, and if any of these are exceeded, the operating frequency will immediately begin to subside

Mac models with Turbo Boost 2020
· 1.1GHz dual-core Intel Core i3
· 1.1GHz quad-core Intel Core i5
· 1.2GHz quad-core Intel Core i7
· Turbo Boost up to 3.8GHz
· 1.4GHz quad-core Intel Core i5
· 1.7GHz quad-core Intel Core i7
· Turbo Boost up to 4.5GHz
· 2.0GHz quad-core Intel Core i5
· 2.3GHz quad-core Intel Core i7
· Turbo Boost up to 4.1GHz
· 2.6GHz 6-core Intel Core i7
· 2.3GHz 8-core Intel Core i9
· 2.4GHz 8-core Intel Core i9
· Turbo Boost up to 5.0GHz
Desktops:
· 2.3GHz dual-core Intel Core i5
· Turbo Boost up to 3.6GHz
· 3.6GHz quad-core Intel Core i3
· 3.0GHz 6-core Intel Core i5
· 3.2GHz 6-core Intel Core i7
· Turbo Boost up to 4.6GHz
· 3.0GHz 6-core Intel Core i5
· 3.1GHz 6-core Intel Core i5
· 3.7GHz 6-core Intel Core i5
· 3.6GHz 8-core Intel Core i9
· Turbo Boost up to 5.0GHz
· 3.2GHz 8-core Intel Xeon W
· 3.0GHz 10-core Intel Xeon W
· 2.5GHz 14-core Intel Xeon W
· 2.3GHz 18-core Intel Xeon W
· Turbo Boost up to 4.5GHz
· 3.6GHz quad-core Intel Core i3
· 3.0GHz 6-core Intel Core i5
· 3.2GHz 6-core Intel Core i7
· Turbo Boost up to 4.6GHz
· 3.5GHz 8-core Intel Xeon W
· 3.3GHz 12-core Intel Xeon W
· 3.2GHz 16-core Intel Xeon W
· 2.7GHz 24-core Intel Xeon W
· 2.5GHz 28-core Intel Xeon W
· Turbo Boost up to 4.4GHz
Intel Processors on Mac Availability
There are several processors that possess the Turbo Boost feature and they are as follows: Core M, Core i3, Core i5, Core i7, Core i9 and Xeon. Obviously, it's a bit of a selection – so how do you know which one is right for you? We will break it down for you, so you are aware of the main differences. You can check our list of all Mac models with there CPU's and pricing list.
Core M.
The Core M was the first-ever Intel chip for laptops that didn't require a fan for cooling. It has been present in the Mac Retina laptops since the model's initial release in 2014, and it is largely responsible for the Retina's sleek design and extremely light weight of just 900g. Its power efficiency also resulted in a 9-hour battery life a fairly good processing speed. However, the Core M is no longer used by Apple today.
Core i3
The Macs that come with Core i3 processors do not offer Turbo Boost. Therefore, the speed listed by the manufacturer is the speed you get. No over-clocking.
Core i5.
This is the processor you will find in the overwhelming majority of Macs. The very first i5 processor was present in the entry-level iMac and it had a dual-core. These days, however, the i5 is either quad-core or 6-core.
Core i7
The i7 processors was no longer used in modern day Macs up until the year 2020. The new 13 inch mac book pro is equipped with the latest 10th generation model. Namely, the Core i7 boasted features like Hyper Threading and larger cache. And both of these features made for better multitasking and were good for scientific work, as well as high-end gaming.
Core i9
If we compare it to the rest of the processors in this list, the Core i9 is the fancy sports car of the lot. It is very fast and can come with up to 8-cores. The Core i9 first appeared in the 9th generation Coffee Lake refresh and has been the latest craze ever since. However, such high speeds come at a cost, and the cost in this particular case is the shorter battery life.
Xeon
Xeon processors are the heavy artillery of processors in this list. They support more memory than any of the others here, with a good example of this being the 2019 Mac Pro that can come with up to a whopping 1.5TB RAM. These are workstation and server processors and they offer significantly more cores. In fact, Mac Pro models can have up to 28-cores.
Can I control Turbo Boost on my Mac?
It is possible to control the Turbo Boost settings of your Mac and there are several reasons why you may want to or even need to do this. For instance, some of the latest Macs do tend to heat up rather quickly. So you may want to disable Turbo Boost to prevent overheating. Another reason you may want to switch off this feature is to decrease power consumption and thus prolong the battery life.
There is an app available that will allow you to disable the Turbo Boost on your computer. It's called Turbo Boost Switcher, and the free version will give you the option to disable the feature manually. And there's also the paid version, which will set you back $10, but comes with a whole range of different extras. For one, unlike in the free version, you won't have to type in your password every time in order to switch off Turbo Boost. And for another, you will also have the chance to set the switcher to start automatically.
Of course, while switching Turbo Boost off will provide you with a longer battery life and a cooler machine, it will certainly take its toll on your Mac's processing speed. Whether or not the sacrifice is worth it will depend on what you use your computer for, and, of course, your personal preferences.
If you generally don't tend to use your computer for more processor-intensive tasks, then you won't really suffer that much from the decreased CPU.
Related posts
Authour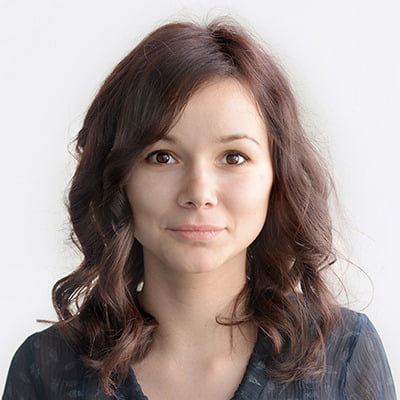 Martina is the managing consultant for UX/UI and security analysis applications. She has 8 years experience in Mac related software solutions. Her MBA Degree in Finance has given her a broader perspective on FinTech Startups.
Ask question