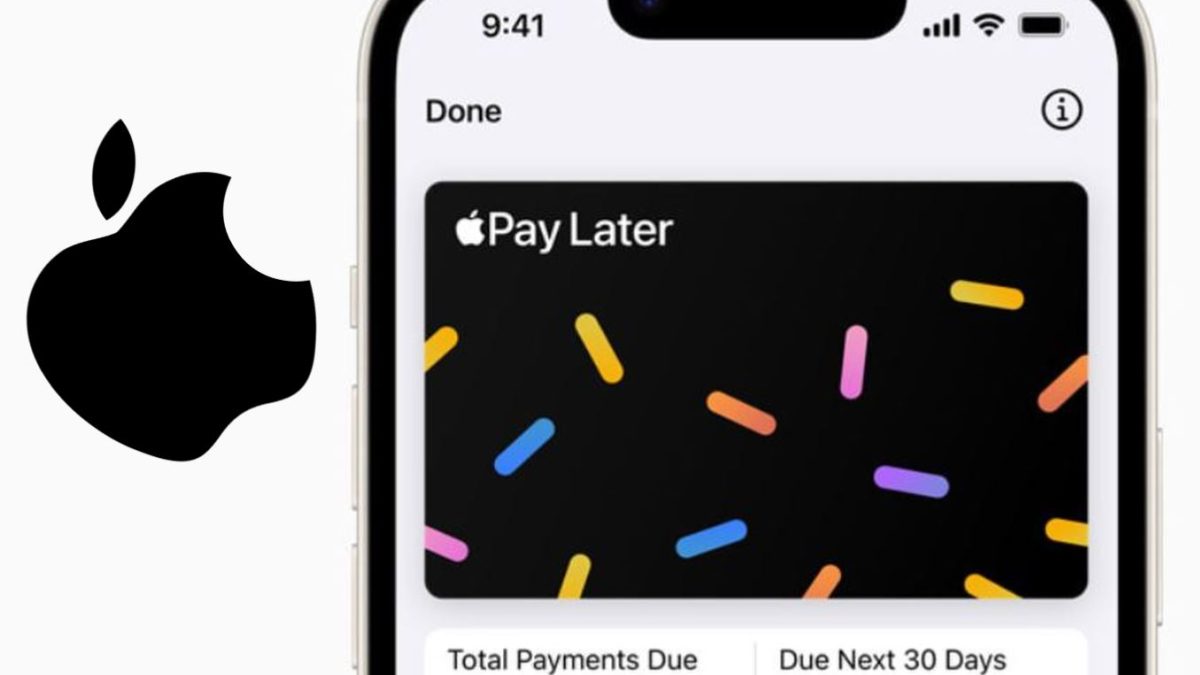 Apple Pay Later
Martina Nikolova, 8 months ago
0
3 min

read
What is Apple Pay Later?
Apple recently launched Apple Pay Later in the United States, a groundbreaking feature designed to enhance users' financial wellness. Apple Pay Later allows customers to partition their purchases into four equal installments, distributed across a six-week timeframe with zero interest or fees. Users can conveniently monitor, manage, and settle their Apple Pay Later loans via Apple Wallet. Ranging from $50 to $1,000, these loans are applicable for online and in-app transactions conducted on iPhone and iPad with merchants that support Apple Pay. At present, Apple is extending invitations to a select group of users to experience a prerelease version of Apple Pay Later, aiming to make it available to all qualifying users in the subsequent months.
Jennifer Bailey, Apple's vice president of Apple Pay and Apple Wallet, highlighted that the creation of Apple Pay Later centered on users' financial well-being by offering flexibility without fees or interest. This enables consumers to make informed and prudent borrowing choices. Accessible and manageable within the Wallet app, Apple Pay Later streamlines the user experience.
Security and privacy are fundamental to Apple Pay Later. Transactions are authenticated via Face ID, Touch ID, or passcode, and users' transaction and loan records are never divulged or sold to third parties for marketing or advertising purposes.
Apple Financing LLC, a subsidiary of Apple Inc., provides Apple Pay Later and is accountable for credit evaluation and lending. Starting this fall, Apple Financing intends to report Apple Pay Later loans to U.S. credit bureaus, incorporating them into users' comprehensive financial profiles and fostering responsible lending practices for both lenders and borrowers.
Apple Pay Later operates through the Mastercard Installments program, implying that merchants supporting Apple Pay need not undertake additional measures to implement Apple Pay Later for their clientele. When a merchant accepts Apple Pay, Apple Pay Later becomes accessible as a payment alternative during the online and in-app checkout process on iPhone and iPad. Goldman Sachs functions as the issuer of the Mastercard payment credential employed to finalize Apple Pay Later transactions.
Apple Pay Later release date and country availability
The Apple Pay Later feature launched on the 28th March and is currently only available in the US, but will most likely come to other countries, like Canada and the countries in the EU, in the foreseeable future.
How to use Apple Pay Later?
To commence using Apple Pay Later, users can request a loan within the Wallet app without impacting their credit rating. A soft credit inquiry is performed during the application process to verify the user's financial soundness. Once authorized, users can opt for the Pay Later feature during online and in-app checkouts on iPhone and iPad. Users also have the option to apply for loans directly within the checkout flow.
Apple Pay Later is incorporated into Wallet, enabling users to oversee, track, and administer all their loans in a centralized location. With Apple Pay Later in Wallet, users can effortlessly view the cumulative outstanding balance and the amount due within the next 30 days. A calendar view within Wallet assists users in keeping track of and scheduling their payments. To prevent the accumulation of additional debt, users are required to link a debit card from Wallet for loan repayment, as credit cards will not be permitted.
Martina Nikolova
Martina likes to get into nitty-gritty of tomorrow's tech, from product design across to security based solutions. A long time mac user and developer, she has the expertise and strives to give new insight