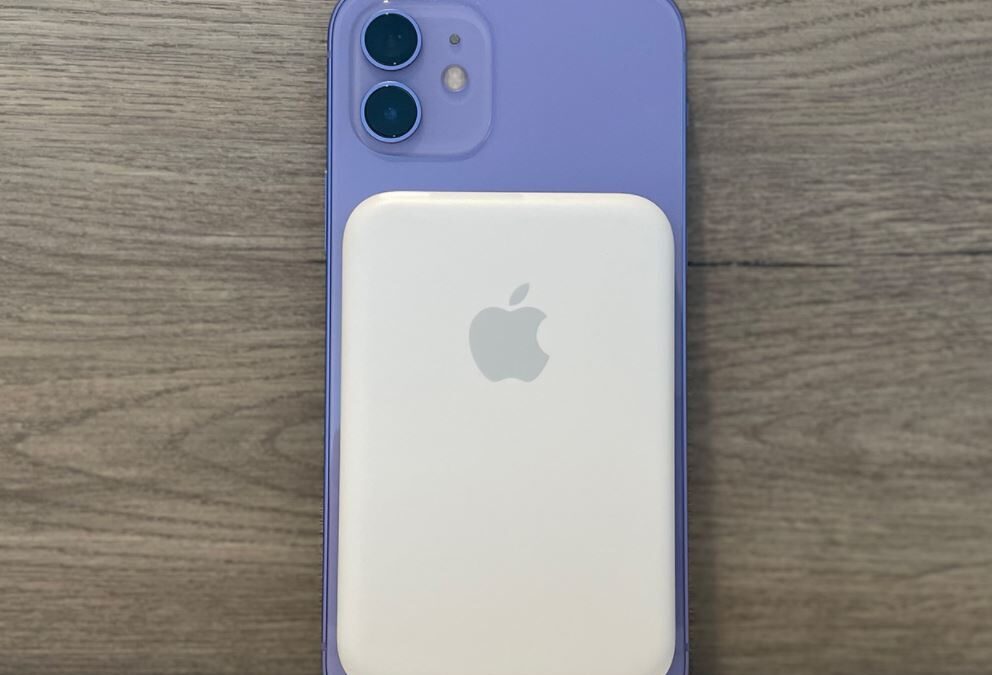 MagSafe battery pack
MagSafe battery pack is a type of external battery that uses the MagSafe technology to stay attached to and charge the iPhone it is used with. MagSafe battery packs are placed on the back of the iPhone and can be used with all MagSafe-supporting iPhones.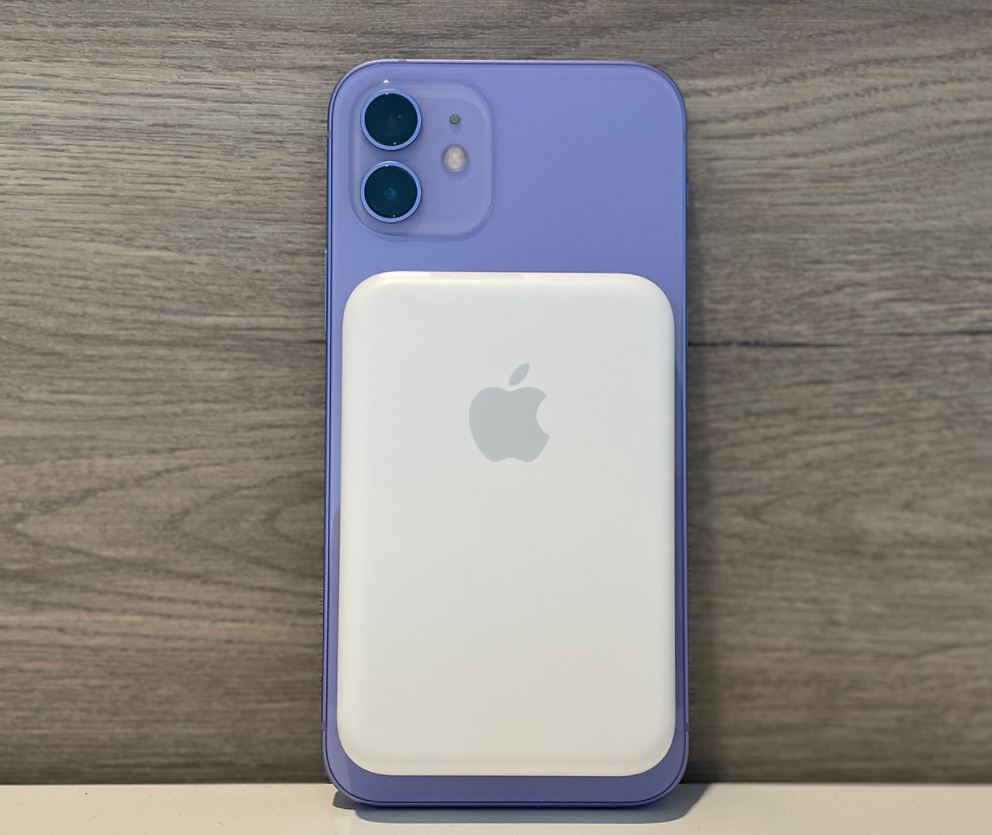 MagSafe is a relatively new type of Apple technology first introduced with the iPhone 12. It uses a magnet inside the iPhone that allows users to magnetically attach different physical accessories to the device. Such accessories could be car mounts, card wallets, chargers, external batteries (battery packs), etc. In the case of MagSafe chargers and battery packs, an additional function of MagSafe is that it allows for wireless charging of the phone. In other words, attaching a battery pack to the back of your iPhone via the MagSafe technology would allow your device to get wirelessly charged from that battery pack.
If you are already using MagSafe battery packs on your iPhone, you may be interested to learn that Apple recently released a MagSafe firmware update that improves the battery pack iPhone charging speed. This firmware update allows for 7.5 W charging via MagSafe battery packs, whereas up until now the limit was 5W. This charging speed is still significantly lower compared to the 15W offered by wired MagSafe chargers, but it's still a notable improvement that we believe iPhone users would appreciate. Below, we've shown the steps you'd need to follow in order to install the update.
How to update MagSafe battery pack
To update MagSafe battery pack, simply keep the battery pack attached to your iPhone, but this method can take up to a week. Alternatively, you can also update your MagSafe battery pack by connecting it to your Mac, and it will update automatically.
First, we recommend checking the current version of your iPhone's MagSafe firmware version. Here's how to do that:
Attach the battery pack to your iPhone and open the Settings app.
Go to General > About and select MagSafe Battery Pack.
See what's written next to Firmware Version – the latest MagSafe Battery Pack firmware version is 2.7.b.0. If you have an older version, then you can update to the latest one in the two ways we told you about.
Note that the MagSafe battery pack firmware update happens automatically regardless of whether you use an iPhone or a Mac to update. However, as mentioned, attaching the battery pack to your iPhone and waiting for the automatic update to take place can take days, maybe even a week. On the other hand, if you connect the battery pack to a Mac or an iPad using a USB-C/Thunderbolt cable, its firmware should be updated within 5-10 minutes, provided that the Mac/iPad is connected to the Internet.
Martina Nikolova
Martina likes to get into nitty-gritty of tomorrow's tech, from product design across to security based solutions. A long time mac user and developer, she has the expertise and strives to give new insight