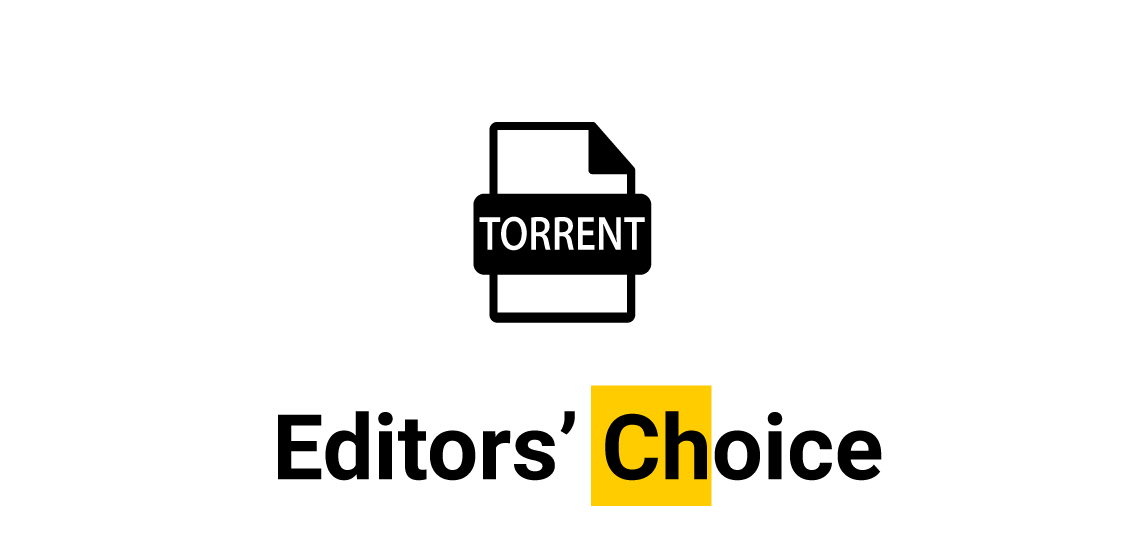 Most torrent clients work in a similar way, enabling the user to open torrent files and, through them, download the larger files that the metadata in the torrent file points to.
However, the different torrent clients have different features and are best suited for different types of users. For instance, if you've never used such a program before, it may be best if you start with a torrent client that's easy to understand and has a simpler interface that only gives you the most important features of the program instead of overwhelming you with advanced functions you likely don't need.
Also, note that there are many torrenting programs that aren't particularly good and may actually do more harm than good as they might include lots of aggressive ads, and/or install additional software on the computer that may be problematic (adware, browser hijackers, PUPs, and more). Furthermore, some torrent clients that seem to have versions for macOS are not very stable when installed on a Mac and could start freezing and glitching, making it difficult to download anything with them. As we already mentioned, even some good torrenting programs that used to work just fine on Macs are no longer a viable option for Mac users who have upgraded their computer to Catalina or Big Sur.
With those factors in mind, we've tried to put together a list of the best torrent clients with functional and stable mac OS versions. We will tell you about the strengths and weaknesses of each listed program, as well as about what extra features they have and what types of users they may be best suited for.
How do torrent clients work?
A torrent file is a small file that contains metadata that can be read by a specialized program and used to facilitate and speed up the downloading process of much bigger files. Such special programs used for reading through the metadata stored in torrent files and downloading whatever those files point to are called torrent clients.
Torrent clients allow their customers to download very large files from the Internet in a matter of minutes, which is why those programs are very popular. However, not all torrent clients have versions for Mac – in fact, many popular torrent programs that used to work on Mac computers are no longer compatible with macOS since the release of macOS Catalina, followed by macOS Big Sur. So, if you are a Mac user and are interested in downloading movies, games, e-books, or other large files, you may want to learn about the best macOS Big Sur torrent clients for 2021, which is what's going to be our main focus for the current article.
Top 7 Torrent Clients for Mac 2021
---
qBittorrent
qBittorrent is one of the most popular macOS torrent clients – it's free, has no ads, and offers a built-in torrent search that offers you the option to perform category-specific searches. Like most other modern torrent clients, qBittorrent, too, works with magnet links.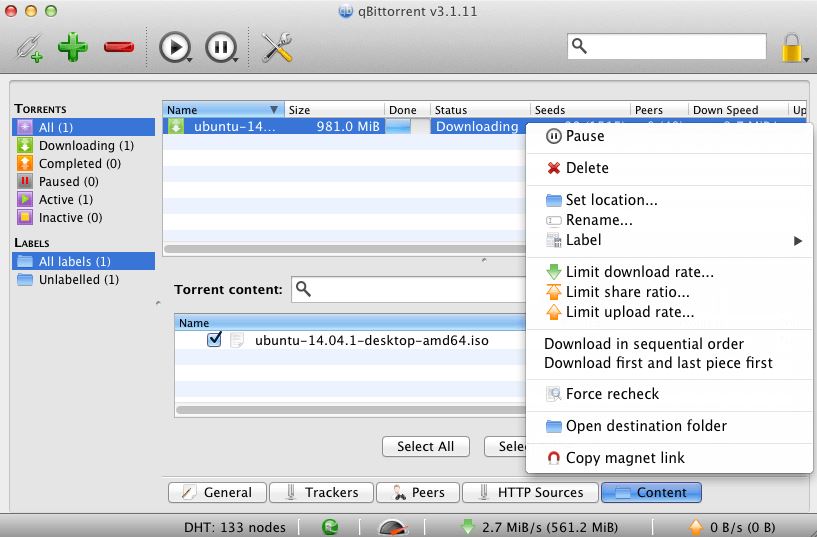 qBittorrent is an open-source app that has its advantages (the lack of ads is one of them), but you need to be aware that this could also make it more susceptible to attacks from malware and bugs that remain unpatched for longer periods of time. Still, it is a great entry-level torrent client for Mac users that's easy and intuitive to use and also provides the user with enough customization options for their torrent management.
For
Torrent search feature that is free
Intuitive interface perfect for newer users
Doesn't have any ads
Against
Can sometimes require significant amounts of RAM
The download process may sometimes freeze, requiring you to restart the app
May encounter performance issues if forced to handle too many torrents at once
Transmission
Transmission is a lightweight torrent client compatible with macOS as well as Windows and Linux. Unlike some other entries on this list, Transmission won't cause your Mac to use lots of RAM and you'd barely notice that the program is doing anything while it's downloading something.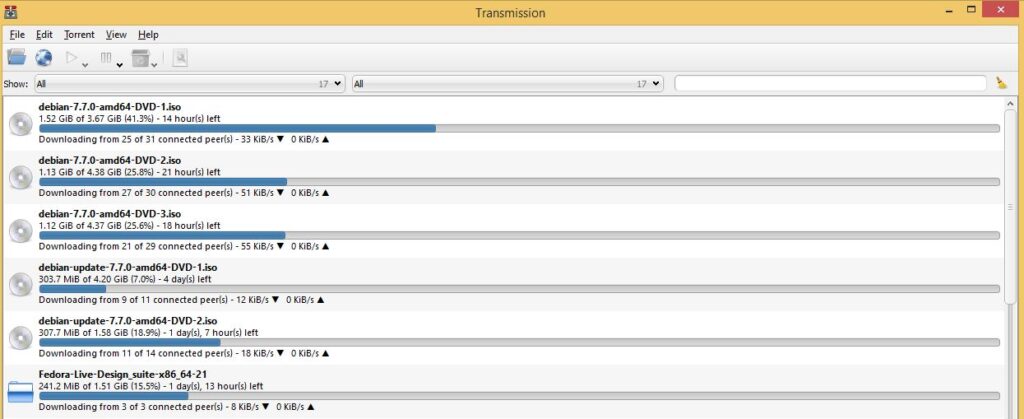 The transmission app comes with most of the features one would expect from a torrent client – it supports magnet links and DHT, offers encrypted connection, has the option to blacklist bad peers, and more. One thing that it doesn't have, however, is a torrent search, so keep that in mind.
The app is open-source and it doesn't have any intrusive ads that could ruin your experience with it. Also, it doesn't come bundled with annoying toolbars, search engines, or other browser-hijacking components and it doesn't try to track the users and collect telemetry data from them.
One thing that should be pointed out here is that, although the app works with macOS Big Sur, some users have mentioned that it may become glitchy at times and experience errors or freezes.
For
Simple and easy to use UI
No ads, user tracking, or other aggressive behavior
Requires little RAM to function; lightweight
Doesn't have any unwanted components bundled with it
Against
Doesn't come with a built-in torrent search
The UI might be a bit too minimalistic
Lacks proxy server support
Might occasionally become unstable on macOS Big Sur
BitLord
Like Vuze, BitLord is a highly functional torrent client that doubles as a media player as it has the ability to play downloaded media files and even ones that are still in the process of being downloaded. Furthermore, the app's media player feature supports subtitles that are fetched to you directly from its interface, so you won't have to go looking for subtitle files on the Internet.

It is also a very easy-to-use app that helps you quickly find desired torrents with its free built-in search feature. Its interface is simple and easy to navigate so that even newer users won't have any problems using BitLord. The subscription option is also nice – it enables you to subscribe to different torrenting channels that torrents you may be interested in would automatically be shown to you.
For
Media-player functionality that lets you play media files before they've been completely downloaded
Easy to navigate UI
All of its advanced features are free
Search bar for torrents
Subtitles integration
Against
May lack some customization
Folx
Currently, Folx is the only torrent client that's fully compatible with macOS Big Sur, since it is a program that has been specifically designed for Mac, so, naturally, it is one of our top picks for this list. Some of the features that it offers are the option to set priorities, control download, and upload speed, and put tags on downloads for better organization. Folx allows downloading via torrent files as well as using magnet links for an even quicker and more streamlined downloading process.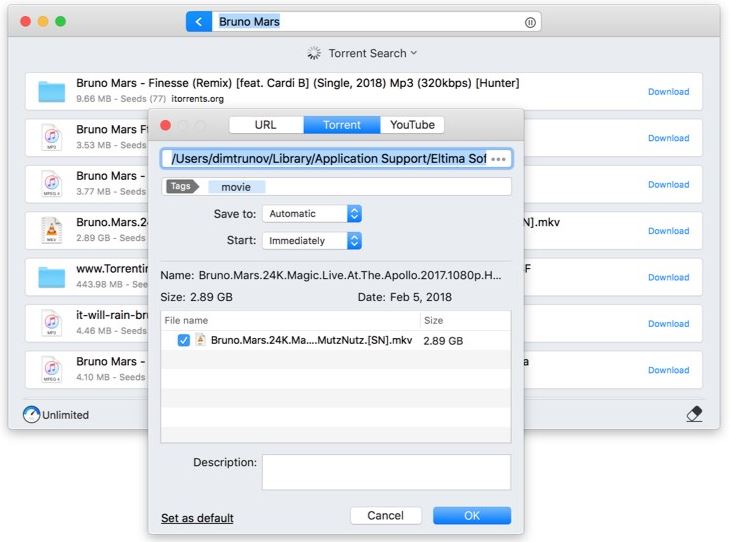 The program comes with a free and a paid "Pro" version, with the paid one providing several extra features, the most notable of which is the option to use a search engine within the torrent client that lets you search for torrents from an extensive list of torrent sites – the main draw of this feature is streamlining the search for the torrents that you want to download by removing the need to browse through each individual torrent site.
For
Offers lots of customization options
Is ad-free
Good at handling a large number of torrents files at once
Easy to use interface
Has a download scheduling feature
Has a torrent search feature (Pro)
Against
Comparatively resource-intensive
The torrent search is only in the paid Pro version
Vuze
Vuze is a powerful torrenting tool with a lot of cool features, including a free torrent search bar, a feature that allows you to remotely manage downloads to your Mac via a mobile app or through the browser, and the option to play downloaded media directly from the torrent client, which means that Vuze also doubles as a media player app (that supports all of the most popular media formats).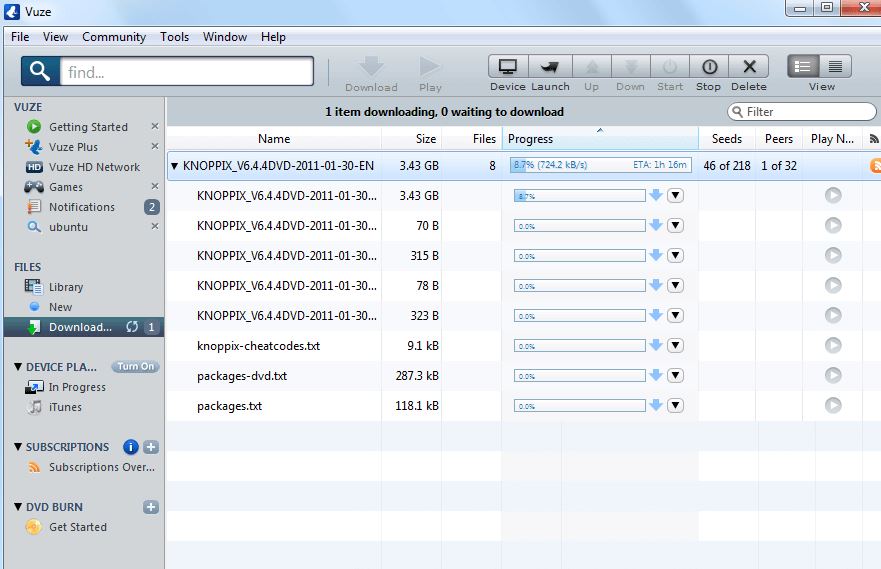 Vuze also comes with a subscription feature, that allows the user to quickly and easily find torrents similar to ones that they've already downloaded.
Some users have made reports about issues when using Vuze on a Mac that has macOS Big Sur, but quite a lot of time has passed since then, so we trust that any bugs relating to the latest macOS should have been fixed by now.
Something undesirable about Vuze that you should bear in mind is that it usually installs additional components that are bundled with its installer, so you may want to uncheck them during the installation (if given the option) or try to remove them after that.
Another thing that many users will not like about Vuze, however, is the ads that swarm its free version. While they are bearable and nothing too aggressive, if you want them gone, you'd still have to download the paid version of the app.
In addition to removing the ads, the paid version also gives you the ability to play media files while they are still in the process of being downloaded, which further enhances the media-player functionality of the torrent client.
For
Doubles as a media-player
All but one of its many features come with the free version
Has a torrent search feature
Lots of customization options
Remote control options
Against
Comes bundled with unwanted components
Ads in the free version
The torrent search may not be too intuitive
Deluge
Deluge is a torrent client tool that is probably best suited for more advanced users due to its more complex features and not-so-intuitive UI.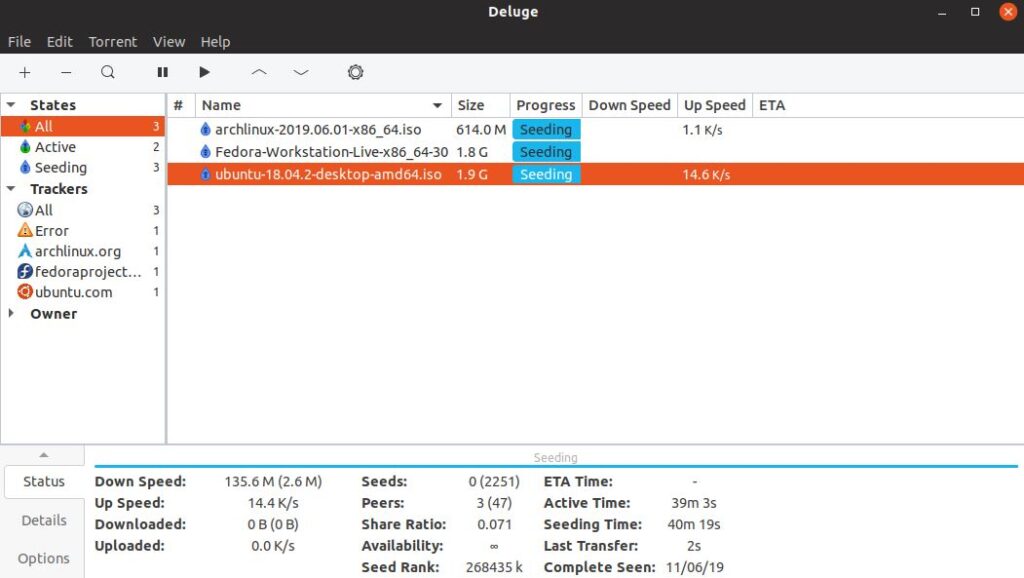 Deluge combines the functionality of a regular desktop app with that of a client-server and it has three different interface options: its desktop client interface, its browser interface, and a command-line for more advanced actions.
One of the main draws of this app to some users is the wide selection of browser plug-ins that can give you a lot of new options when it comes to torrenting.
For
Doesn't swarm you with any ads
Doesn't require too much RAM
The command-line offers lots of additional options for power users
Comes with a remote-control feature
Against
Not well-suited for less experienced users
No seeding
Lacks a torrent search feature
Outdated UI
Xtorrent P2P
Xtorrent P2P is a functional torrent client with a good variety of features, including a built-in search for torrents with search suggestions, customization of the search feature, controls for seeding and other bandwidth controls, and even iTunes integration.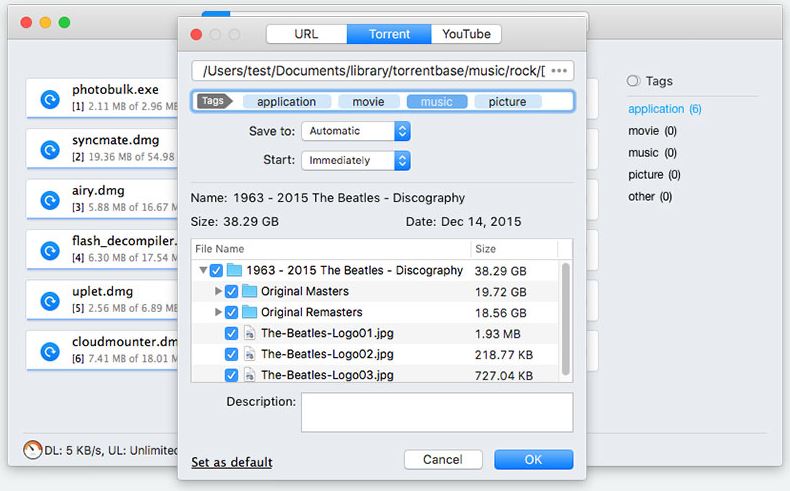 However, there are several things that we do not like about Xtorrent P2P. One of them is the fact it's shareware policy – you are urged to register the app by an annoying pop-up that frequently appears on your screen while you are using the app. Another thing worth noting is that, although the app gives you most of its features for free, if you don't get the paid version, your download speeds won't be optimal.
As far as compatibility is concerned, the app works well with macOS but its updates are somewhat infrequent, so it's possible that you may not get the best performance from the app on macOS Big Sur.
For
Tons of customization
Free torrent search
iTunes integration
Against
The UI may be a bit overburdened
Annoying registration pop-up
Limited download speed with the free version
Martina Nikolova
Martina likes to get into nitty-gritty of tomorrow's tech, from product design across to security based solutions. A long time mac user and developer, she has the expertise and strives to give new insight