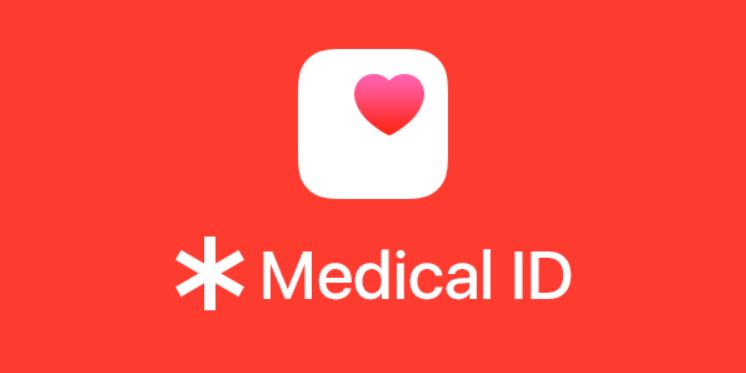 Set Up Medical ID (iPhone)
Martina Nikolova, 1 year ago
0
4 min

read
What is Medical ID on iPhone?
Medical ID on iPhone is a Health feature that stores important information about the user which could prove helpful in case of an emergency. The information in the Medical ID on your iPhone could be viewed by emergency first responders and by the Emergency Services.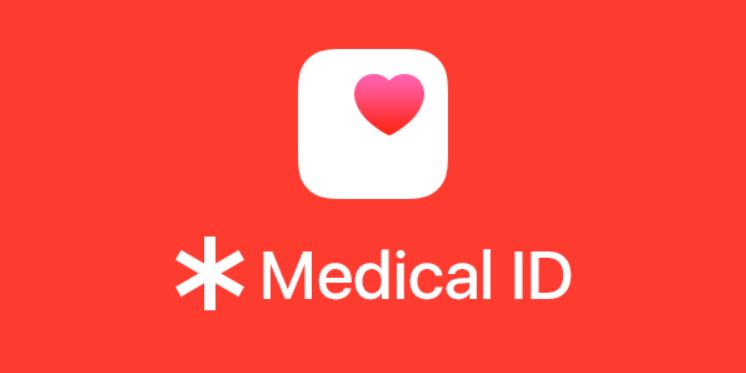 Apple devices have many features that are useful in different aspects of our life and, in some cases, some of those features may even help save a life. The features we are referring to are Apple's Medical ID and iPhone/Apple Watch SOS.
The first gives Apple customers the option to create a personalized Medical profile on their device, where they can store important health-related information and information regarding emergency contacts that first responders in case of emergency could access through an iPhone or an Apple Watch's lock screen. The information stored in the Medical ID can also be automatically sent to first responders if an emergency call is made (this option is available on iOS 13.5 or newer). Below, we will show you how to set up your Medical ID, how to edit it, and how to see how your Medical ID would look to another person.
How to set up a Medical ID on iPhone?
To set up your Medical ID on an iPhone, you need to go to the Medical ID section in your Health app's profile. There, you can add relevant information to your Medical ID and choose whether first responders and the Emergency Services could see it.
As mentioned, your Apple Medical ID contains important information that could prove helpful in case of an emergency. That is why it's advisable to take a couple of minutes of your time to set up your medical ID. Here's how to do it from your iPhone:
Open the Health app on your iPhone device and go to the Summary/Browse tab.
Select your profile icon (top-right) and go to Medical ID tap Get Started.
Fill in any information you deem important and customize the Emergency Access settings according to your preferences. Normally, it's better to keep both of the Emergency Access options enabled as this could help first responders with providing the necessary medical assistance.

Enabling the Show When Locked option would allow first responders to gain access to your Medical ID even when your device is locked.
Enabling the Share During Emergency Call option allows your iPhone to share your Medical ID with the Emergency Services.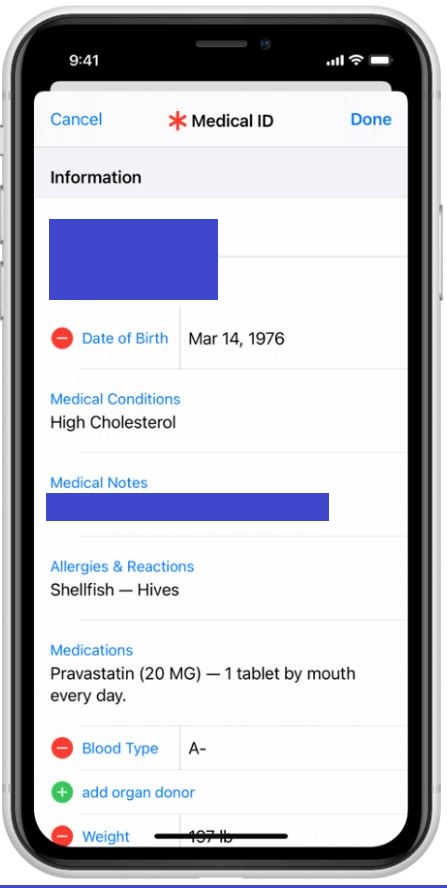 How to access Medical ID on iPhone?
To access your Medical ID settings on iPhone, go to the Health app > Health app profile > Medical ID. To see how your Medical ID would look to someone else, press and hold the side button and a volume button and slide the Medical ID slider.
One of the main ideas behind the Medical ID feature is to allow people (first responders, Emergency Services personnel) who don't have access to your phone to still be able to see your medical information in case of an emergency, as this could allow them to provide you with better medical assistance and to get in touch with your emergency contacts.
If you want to find out how your Medical ID information would look to another person, here's what you need to do:
On iPhone: Press and hold the device's side button and either of the volume buttons and swipe right on the Medical ID slider.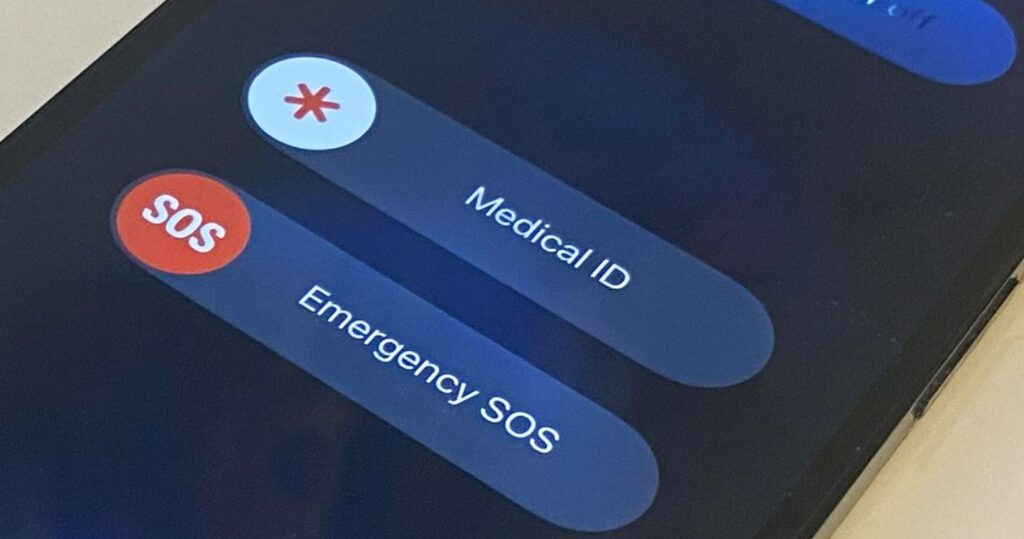 On Apple Watch: Press and hold down the side button of your Apple Watch until the Medical ID slider appears and use the slider to reveal your Medical ID.
How to edit Medical ID on iPhone?
To edit your Medical ID on an iPhone, access the Health app, tap on your profile picture, and then tap Medical ID. Next, tap Edit in the top-right, and then you'd be able to edit the Medical ID information on your iPhone.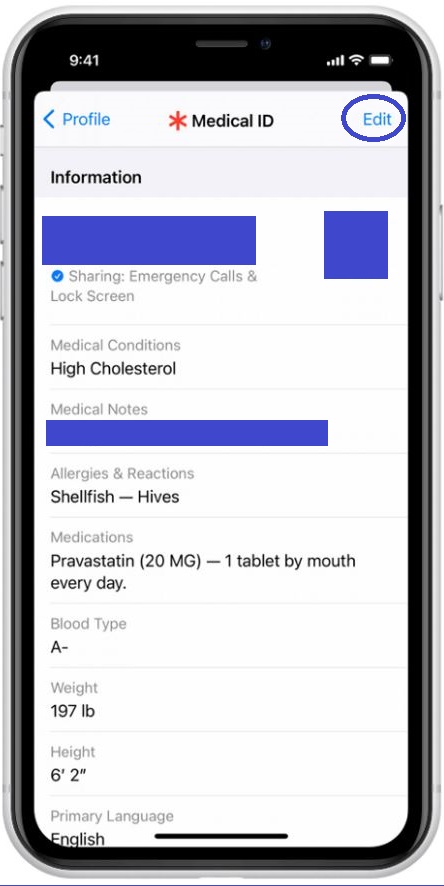 You do not need to fill in all the different types of information, but you should at least fill in the Medical Conditions, Allergies & Reactions, and the Medications sections, as information about those could prove invaluable in case of an emergency. Also, as mentioned above, it's recommended to keep both the Show When Locked and the Share During Emergency Call options, in order to take full advantage of the Medical ID feature.
Set up and update your Medical ID from your Apple Watch
Like with most other Apple features, services, and apps, their personalized settings and information gets synced across the user's different Apple devices. Therefore, there's no need to do anything to update the Medical information on your Apple Watch, as it would be automatically synced with your iPhone so that any changes made in your iPhone's Health app would be applied to the Medical ID on your Apple Watch.
Martina Nikolova
Martina likes to get into nitty-gritty of tomorrow's tech, from product design across to security based solutions. A long time mac user and developer, she has the expertise and strives to give new insight