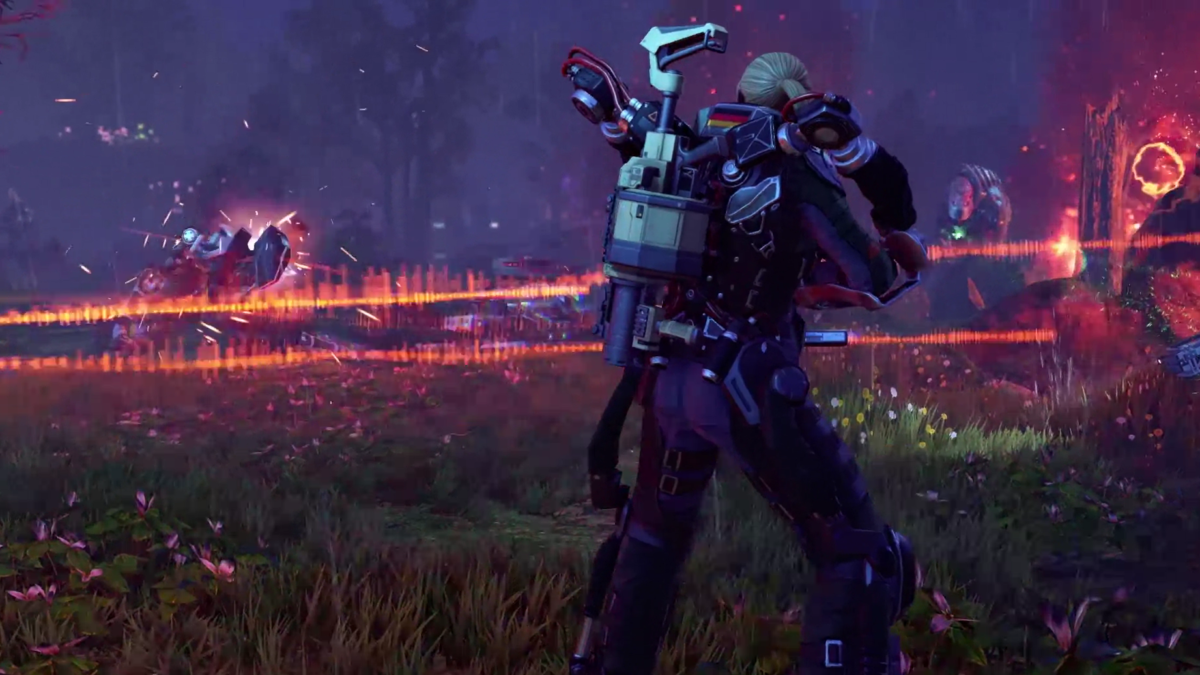 XCOM 2 (Mac)
Martina Nikolova, 1 year ago
0
8 min

read
XCOM 2 on Mac
XCOM 2 is a turn-based strategy game that was released as a sequel to the famous XCOM: Enemy Unknown from 2012. Set 20 years after the events of the first game of the franchise, XCOM 2 takes you to a world where the battle against the alien invaders has been lost. The military organization XCOM has become a resistance force fighting against Earth's invaders and the totalitarian regime and military dictatorship they have established.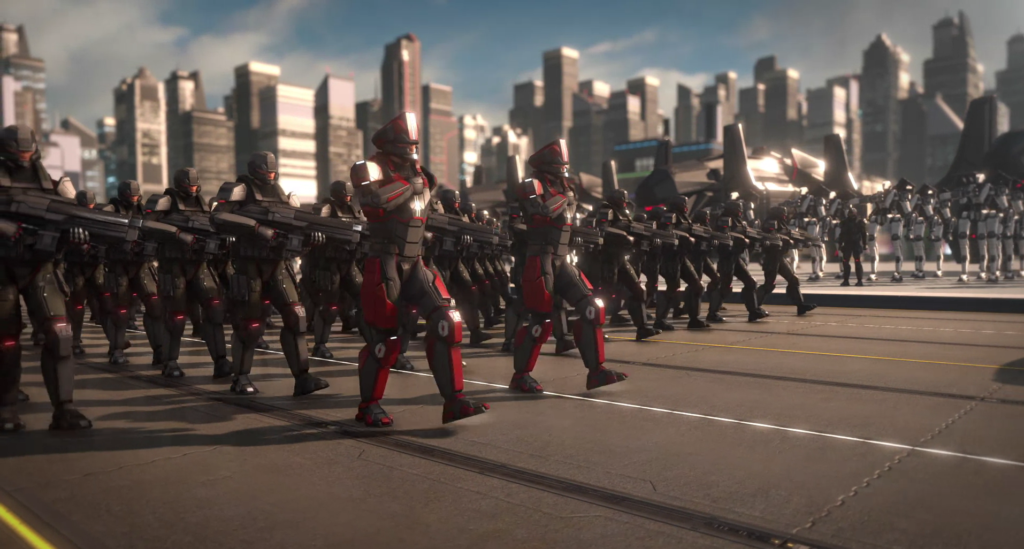 The game makes an impression with its procedural generation of maps and the new concealment system which have added an extra dimension to the gaming experience. The difficulty of the gameplay and the presence of modding tools (not available in cloud streaming) are also worth compliments and help place XCOM among the market's most in-depth and satisfying strategy games to play.
Gameplay
At the start of XCOM2, humans are completely controlled by an alien-created organization called Advent. You and your soldiers have decided to fight against Advent and the aliens behind it by seizing control of an alien spacecraft named Avenger and setting up a base in the skies. Your primary objective is to fight back against the aliens, but as you progress in the game, you learn that they have their own plans – the Avatar Project, a military mission shrouded in mystery, that aims to establish total control over the planet.
You and your team can sabotage the aliens' progress on this project by carrying out a number of disruptive tasks and missions. On the other hand, you might try to find countermeasures and strategies to help you reclaim Earth.
In addition to taking on a wide variety of missions, once you join the game, you'll need to carefully manage your ship and the Resistance as a whole.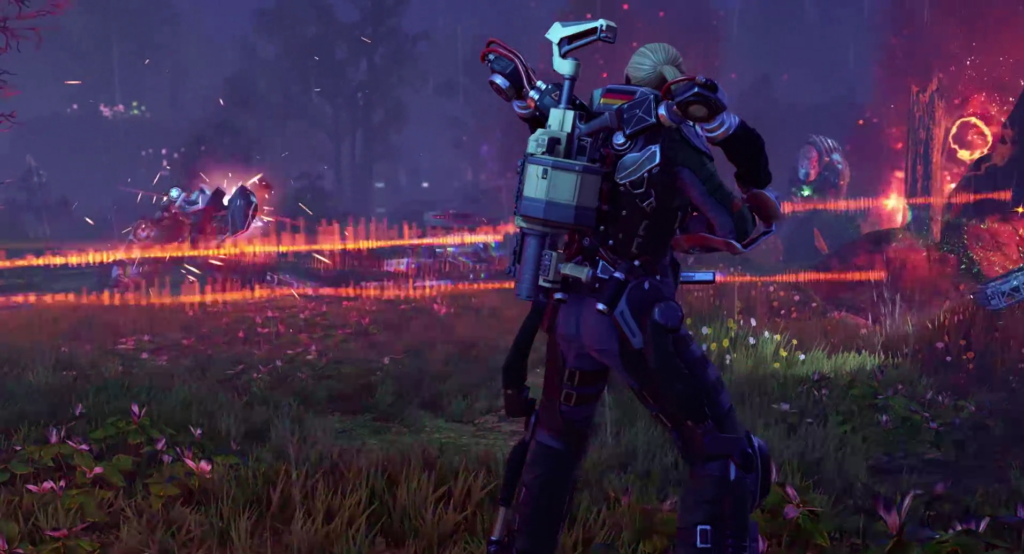 The gameplay of XCOM 2 is similar to that of its predecessor. There are the traditional turn-based missions, but you'll also need to take a strategic view of the war by repositioning your base and thinking on your next moves. The Avatar Project clock will constantly be ticking and giving you the right amount of tension while you consider how much time to put into your tasks and missions.
You may sometimes be given urgent missions that must be completed immediately or else they may expire and be lost forever. You will also be given a fresh set of Dark Events, which the aliens may use to hinder you in numerous ways. You can stop them by taking on a more difficult mission, but your time will be enough for only one. So, you'll need to carefully prioritize among the various missions that pop up by considering their importance and the trade-offs between completing each one.
Concealed missions
The major change in XCOM 2 is that you can start certain missions in Concealment, where your enemies have no idea where you are or what you are up to. This little adjustment significantly affects the beginning of many missions as you search the area for foes and plan your first attack. You may turn the tide of battle by setting up ambushes with strategically placed troops.
From start to finish, nothing is certain in the game and this is where the actual excitement comes from. As you play XCOM 2, the frustration will be your constant companion in each step and you may find yourself planning a brilliant ambush only to have your bullets miss and the opponent retake the initiative.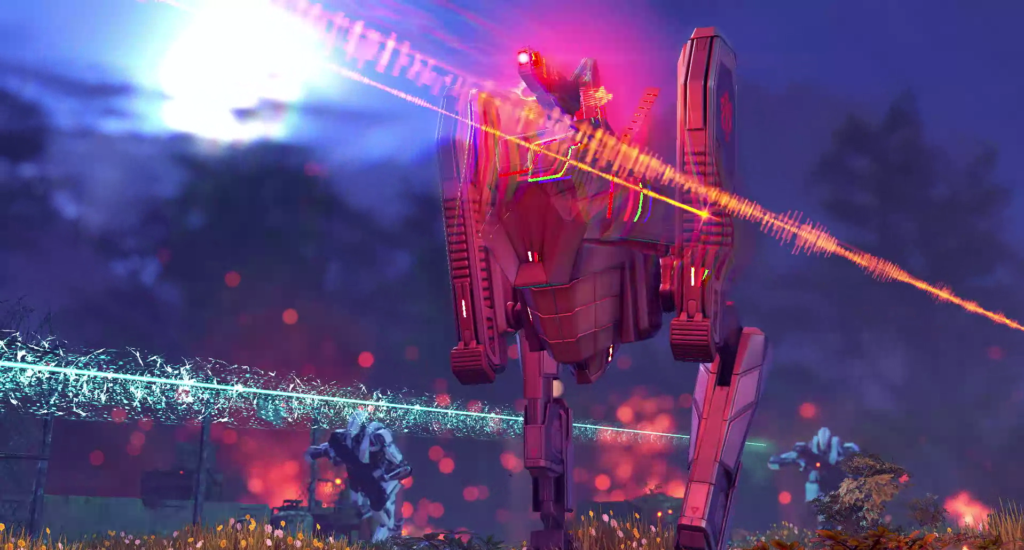 Back to your base in Avenger spaceship, you can do a lot of things, such as research new items, clear out and improve different rooms, assign engineers or scientists to different tasks, upgrade your weapons and armor, and more.
Playing XCOM 2 is a constant challenge and your ability to fight against the alien invasion will increase with each decision you make. So, if you are into games where the lives of your squad members and the success of the operation depend on every shot you take and every choice you make, then this title is a must-try.
Can you play XCOM 2 on Mac?
All XCOM 2 fans can play the game on their Mac machines because the game has a macOS version. So, if you want to play XCOM 2 on a Mac, no workarounds are needed. All you have to do is make sure your Mac meets the game's recommended system requirements before you buy it.
To download XCOM 2 on your Mac, you can use Steam which is a well-known online gaming store that has the Mac version of the game in its library. If you have a Steam account, search for XCOM 2 in the Steam search box, purchase the game, and then simply download the MacOS version to play.
How to play XCOM 2 on Mac
You may download XCOM 2 on your Mac by installing the Steam client. If you don't want to go through the whole installation process, then you should know that cloud-based gaming services like Boosteroid let Mac users to play XCOM 2 and other games through live streaming.
To play XCOM 2 on a Mac with Boosteroid, you'll need a subscription to the cloud-gaming service that grants access to a library of games, including some that aren't developed specifically for the Mac but can be played in the cloud, and an Epic Games Store account. If you're interested in playing XCOM 2 on your Mac using the cloud gaming method, then read on for detailed instructions below.
XCOM 2 Set Up Methods:
Methods
Advantage
Disadvantage
Cloud Gaming
– No set-up required – Register and Play
– Access to a Library of over 70 top-rated free Games
– Smooth performance even on old Macs
– Monthly Fee
– Requires Decent Internet Connection

Native Version
– No Compatibility issues
– Optimized for Mac
– Slow Performance on older Macs
To play XCOM 2 with Cloud Gaming:
First, you will need to purchase the game on Epic Games Store.
Now you will need to register for Boosteroid. This allows you to add XCOM 2 to their Cloud Gaming Library. Once uploaded you can seamlessly play the game from your Mac, TV, or Mobile Device.
When Registered you will have additional access to more games for free. Pricing varies depending on the subscription plan.
How to play XCOM 2 on Mac using Boosteroid
First, go to this website to sign up for a Boosteroid account and subscription.
Second, after logging in, click on your profile name in the upper-right corner, select Subscribe, choose a subscription plan and fill in your payment information.
Third, after you have registered for Boosteroid, type the name of the game in the site's search bar (located in the top right corner) and click on the Install and Play button.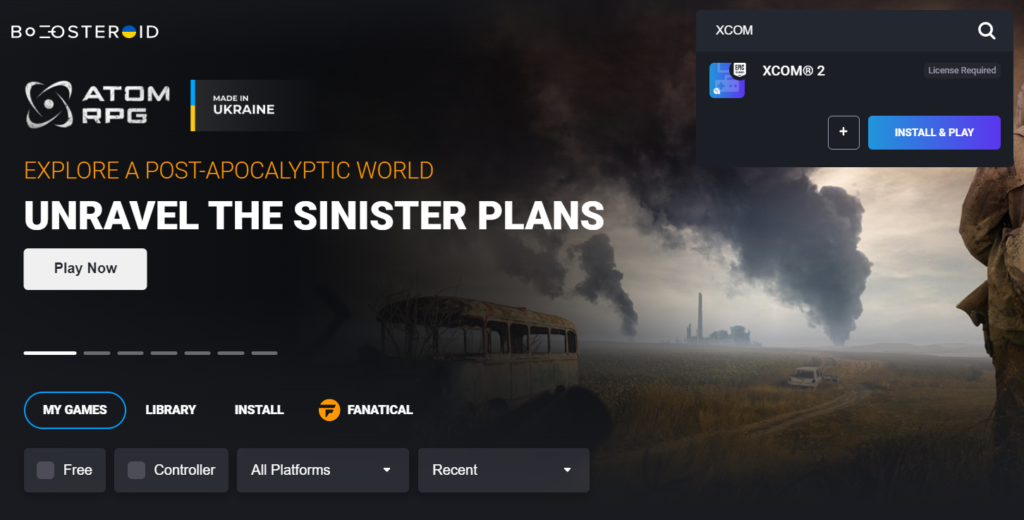 You will see a box informing you that you will have to sign into your Epic Games Store account. Click on Ok, let's go.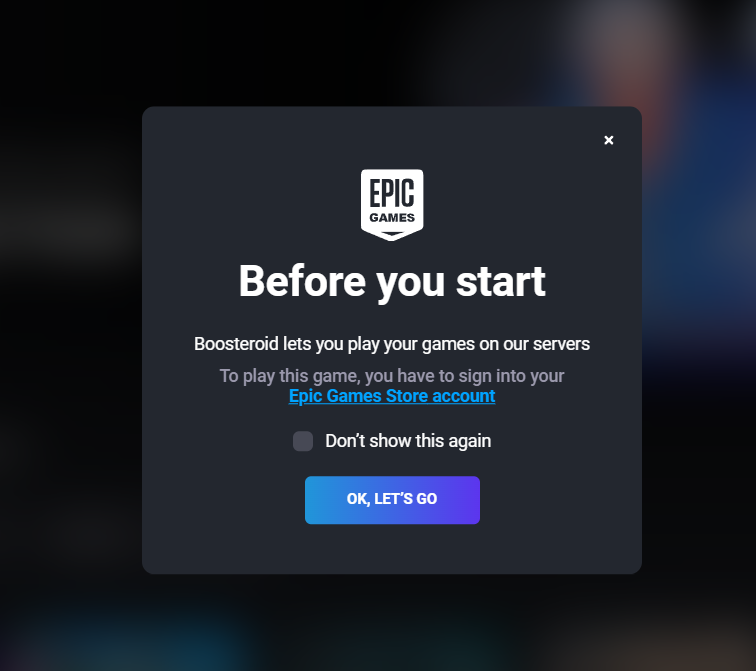 A loading screen will then appear, and from there you'll be taken to a Boosteroid-provided virtual computer where you may install the game. To proceed, choose "Next" and "Accept". Nothing will be downloaded or installed on your PC; this is only for the VM.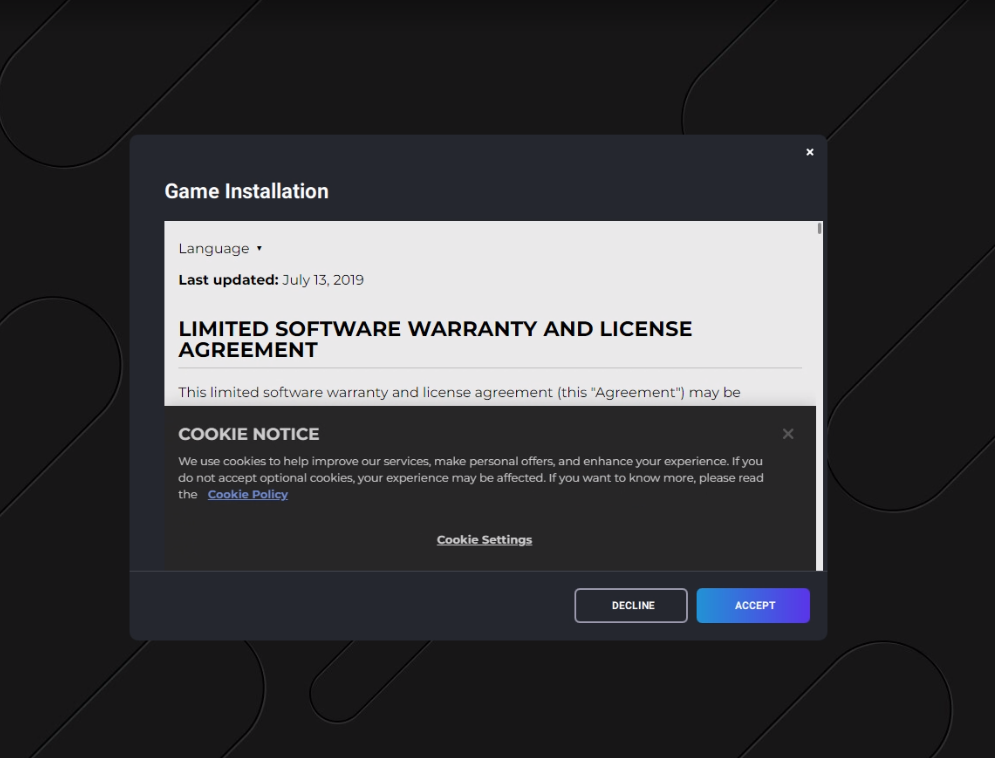 Fifth, after the setup is done, you'll be sent to the Epic Games Store. Keep in mind that you must go to your game Library and choose XCOM 2 to play. After that, the game will begin on the same screen.
How to download XCOM 2 on Mac?
If you have the Steam client installed on your system, you can directly download and play XCOM 2 on your Mac without any workarounds. To do that, all you need is to log into your Steam account and search for "XCOM 2" in the search field, then buy and download the game.
You don't need any specific knowledge or experience to be able to easily download and play games made for Macs. All you have to do is wait for the game to finish downloading, which shouldn't take too long if your internet connection is fast enough. To play XCOM 2 on your Mac, simply follow these easy instructions:
Creating a Steam account is as simple as visiting the Steam website and filling in the required information.
Once you sign in, click the green "Install Steam" button to have the Steam client downloaded and installed on your Mac.
Use your Steam credentials to log in the Steam app and select Store from the menu at the top.
Search for "XCOM 2" in the Steam Store's search bar and click on the results. Then, click "Add to Cart" and purchase it.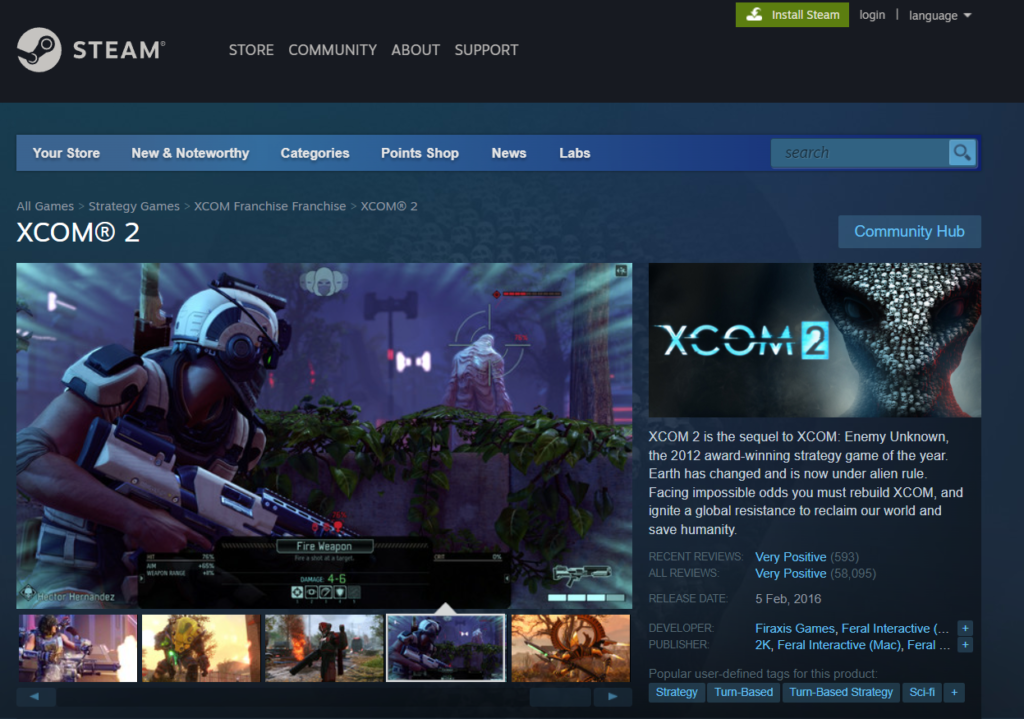 Payment information for the chosen method of payment must be entered before the purchase of the game can be finalized.
Play XCOM 2 by clicking the Play Game button on the game's Steam page. When the download is complete, either double-click the game's icon in your Applications folder or access it using Steam's client Library
XCOM 2 on Mac M1
Mac computers with M1 processors should have no trouble running XCOM 2. If your version of Mac OS is compatible with the iOS version of the XCOM 2 game, you shouldn't have any trouble playing it on a machine with an M1 Chip. If you're having issues, check the game's Steam page to see if your Mac is compatible with it and satisfies the needed system requirements.
Macs with M1 CPUs can run apps designed for Intel-based Macs thanks to Apple's Rosetta 2 emulation software. When you first launch a program made for Intel Macs, you will be prompted to install Rosetta 2 and from then on, Rosetta 2 will need no more configuration. Once installed, the program will automatically start whenever an Intel Mac application is used on a Mac with an M1 chip.
Martina Nikolova
Martina likes to get into nitty-gritty of tomorrow's tech, from product design across to security based solutions. A long time mac user and developer, she has the expertise and strives to give new insight