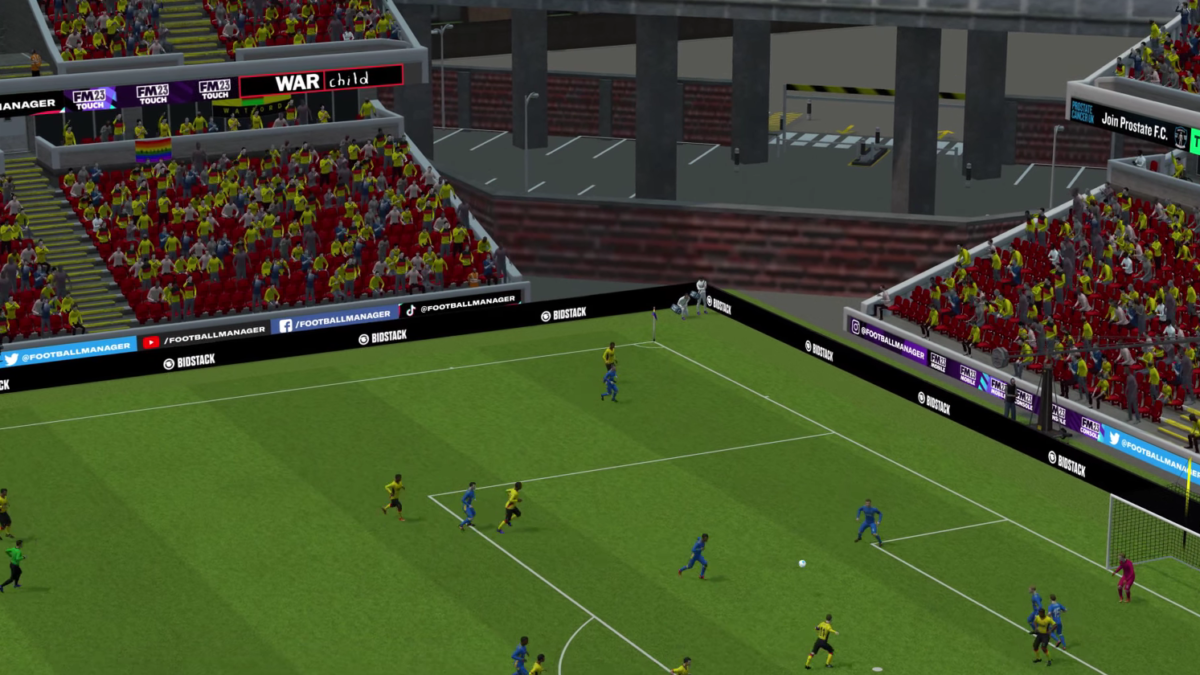 Methods
Who is it for?
Cloud Gaming
For those who want smooth performance with the ability to casually play all games with the highest visual quality in minutes.
Native version
For those who want to download and play the game locally to get a native experience.

Football Manager 2023 on Mac
Football Manager 2023, or FM23 as it is officially known, is a football management simulation video game created by Sports Interactive. At first glance, the game may look quite similar to previous games in the franchise, but fans will realize that FM 23 is practically oozing with new features.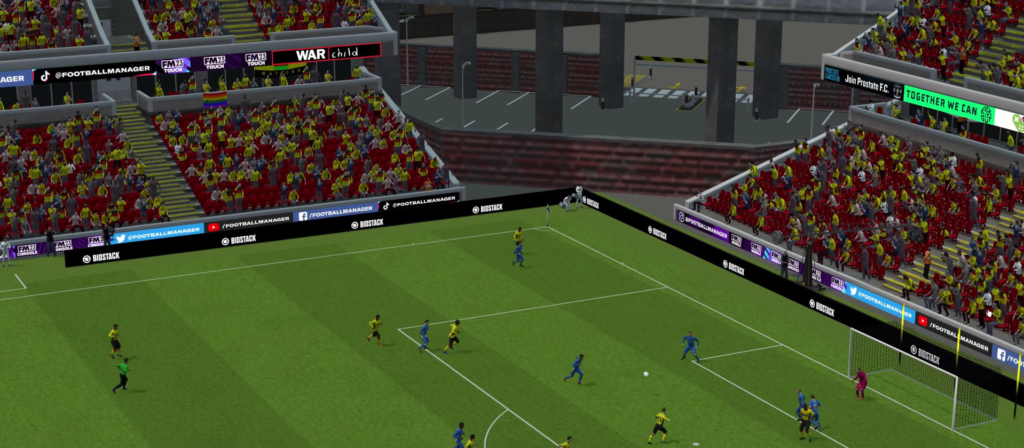 A major revamp of recruitment
A new Squad Planner tool helps you visualize your team and the various strategies available to you. A new Experience Matrix gives you information about where in their respective careers your players are currently. The Scouting system has been reworked so that you can now set "Recruitment Focuses" for specific areas where you want to see growth. You can also consult agents prior to making transfer offers or initiating contract renewals. An improvement has been made to the Recruitment Meetings which are now split into Planning and Feedback stages.
Smarter AI
Your AI opponents have also undergone significant adjustments, making them smarter than before. Computer-controlled managers now have far more sophisticated decision-making abilities. This makes their actions more difficult to predict and their teams harder to beat.
UEFA Champions League
For the first time in a Football Manager game, European competitions are officially licensed. This means that the UEFA Champions League, the Europa League, and the Europa Conference League all have their official names and logos, giving you a more authentic experience.
Increased focus on the supporters
A new system called "Supporter Confidence" has been added to the latest installment. This system is quite similar to the well-known Board Confidence from previous games, but it provides you with far more in-depth information about how your fans feel about certain topics and classifies them into fan categories from Hardcore to Casual. There's a special Club Vision tab that shows fan expectations and details about their profile.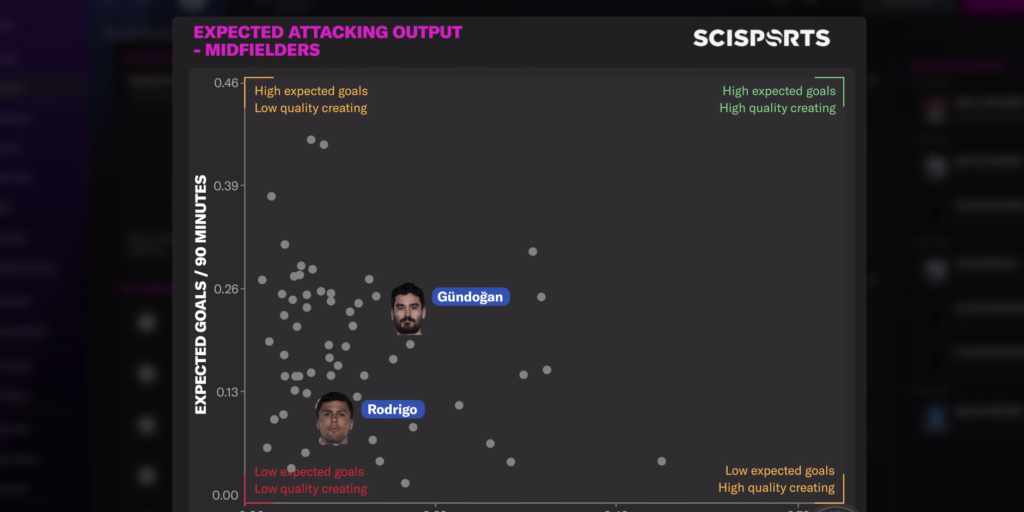 Dynamic Manager Timeline
The Dynamic Manager Timeline is another cutting-edge addition to FM23 that records all of your accomplishments and lets you review your professional achievements in a simplified manner. This system gives you the opportunity to reflect on your accomplishments (or shortcomings) over the years.
Gameplay
In terms of gameplay, nothing has changed significantly compared to the previous games in the FM series. Everything from the controls to the team chats is similar to what fans have seen in earlier installments. The exceptions are a few minor enhancements like a momentum visual that appears during the game, giving feedback on how your team is performing and pop-up graphics that highlight when the opposition has made a replacement.
Visuals
If you're looking at the game merely visually, it will feel quite similar to FM22. What's new in FM23, however, is that you now have the option of using a cloned version of your own face as the manager's in-game representation, which wasn't the case in previous games where avatars were chosen from a predefined number of options.
The data hub at FM23 also can't go unnoticed as it includes more statistics than before. You'll be able to dig deeper into player and team statistics with at least 10 brand-new data visualizations.
Can you play Football Manager 2023 on Mac?
Football Manager 2023 can be played on a Mac without any workarounds because the game has an official Mac OS version. However, bear in mind that in order to play Football Manager 2023 on a Mac, you will need to download the free Steam client.
Another option to play Football Manager 23 is to stream the game with Boosteroid, a cloud gaming platform with a rich library that makes gaming on a Mac a breeze.
How to download Football Manager 2023 on Mac?
Football Manager 2023 can be downloaded on a Mac without any complicated steps or workarounds. To play Football Manager 2023 on a Mac, you must first download the Steam client and then install the Mac OS version of the game from the gaming store.
Native macOS support means that Football Manager 2023 can be installed and can run with ease on either an Intel or M1-based Mac. Just, check the game's recommended system specs to be sure your machine can run it smoothly.
How to play Football Manager 2023 on Mac
If you want to play Football Manager 23 on your Mac machine, the Mac version of the game is available for download on Steam. You can also play Football Manager 23 by streaming the game directly in your browser with the help of Boosteroid's cloud gaming service.
Play Football Manager 23 on Mac with Boosteroid
To play Football Manager 2023 on a Mac over the internet via cloud gaming, you'll need a Boosteroid account and a subscription.
Using Boosteroid to play games online has many benefits. One of them is that you can play right away without installing anything. In addition, you won't need to delete anything from your Mac's hard drive to make space. Besides, you can use any Mac, regardless of its hardware specifics. Your online gaming experience is entirely reliant on the quality of your Internet connection.
These are the steps to take if you want to use Boosteroid to live-stream the game:
First, you'll need to go to Boosteroid.com and sign up for an account.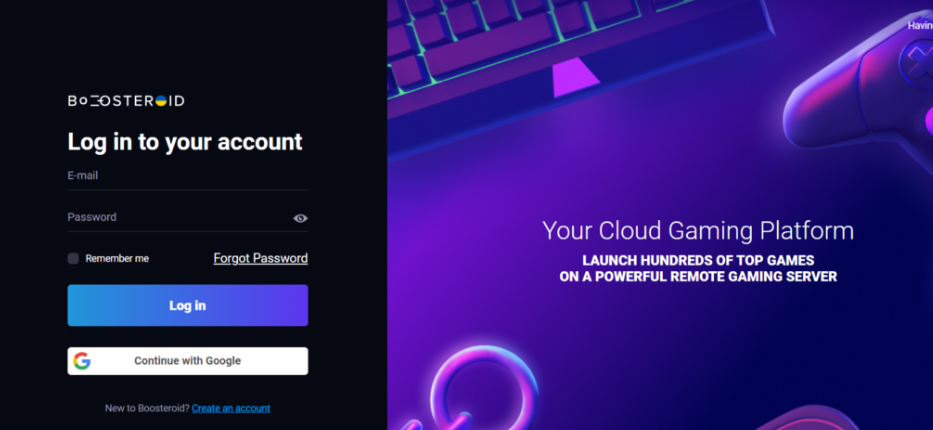 When logged in, click your account name in the top right to see your profile.
To activate your Boosteroid subscription, click Subscribe from the menu, choose a subscription plan and enter your payment information.
Once you're done, look for "Football Manager 2023" in the search field, and click on its tile from the results.
To link Boosteroid to your Steam account, go to the game's Boosteroid page, click Play Now, and then click OK.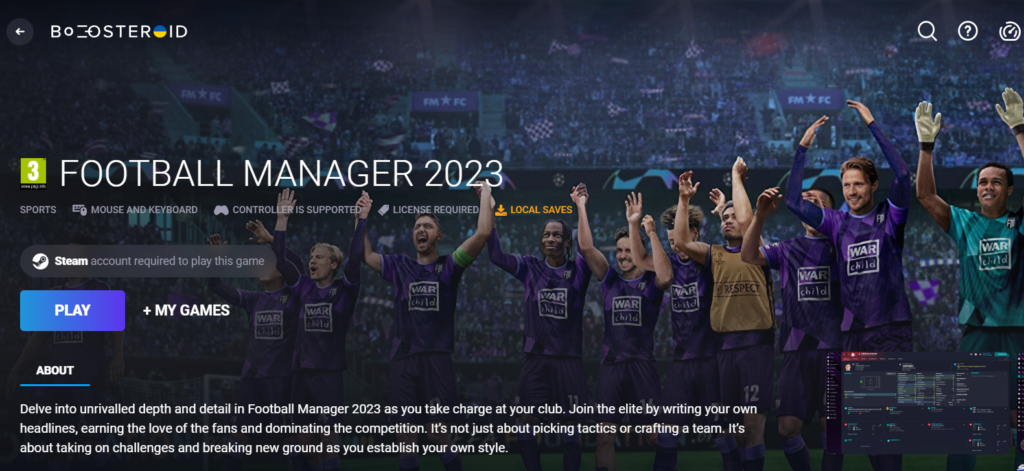 Go to the Steam login page and enter your username and password.
In a few seconds, Football Manager 2023 will appear on the screen. If the game won't load, try launching it from Steam's library instead.
How to play Football Manager on Mac M1?
To play Football Manager 2023 on Mac M1 you need to run the Steam client that you downloaded and installed earlier, sign in with your Steam account details, browse to the Steam library, find Football Manager 2023, click "Purchase" (if you haven't already), and then launch the game to play it on your Mac M1. Alternatively, if you don't want to install the game, you can use Boosteroid and stream FM23 directly in your browser.
Play Football Manager on Mac with Steam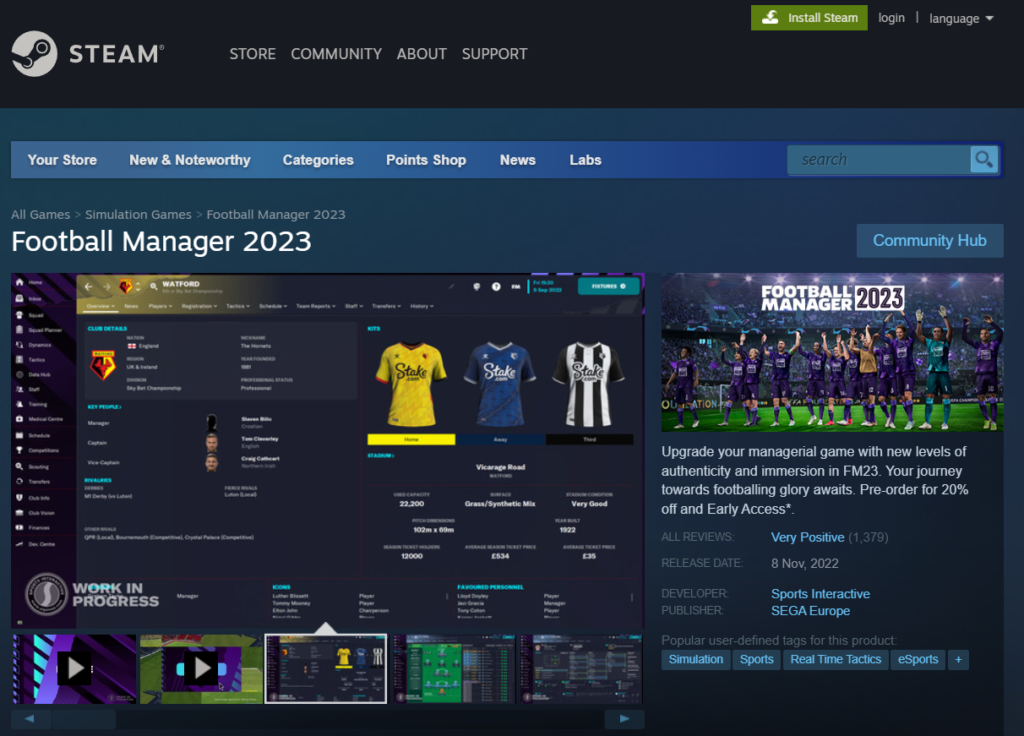 The first step is to sign up for a Steam account and enter your login information.
Click the "Install Steam" button on Steam's main page to download the Steam client installer.
Run the installer to set up your Steam client, and then navigate to the Steam library to search for the game.
On the game's Steam page select "Buy Now".
Next, you'll be prompted to enter your payment details and finalize the purchase.
Next, search in your game library for Football Manager 2023 and click on "Install" to download the game.
Wait for the installation to complete, then click Next to start playing the game from Steam's library.
Martina Nikolova
Martina likes to get into nitty-gritty of tomorrow's tech, from product design across to security based solutions. A long time mac user and developer, she has the expertise and strives to give new insight