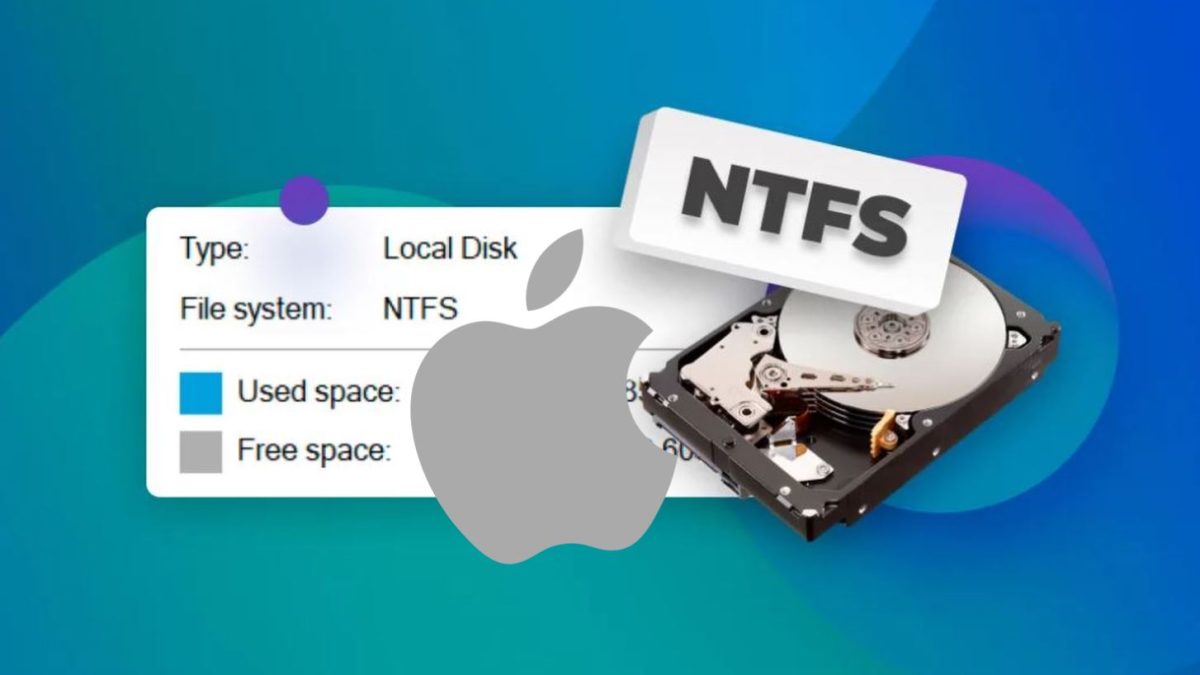 NTFS (Mac)
Martina Nikolova, 4 months ago
0
5 min

read
NTFS for Mac
NTFS is a file system specific to Windows that isn't supported for Mac, which can make it difficult to make changes to and work with drives that use this format. Here, we will tell you all about working with NTFS-formatted drive from a Mac computer and about the best macOS apps that can help you with that.
Think of NTFS (New Technology File System) like the language spoken by Windows computers. It's a file system developed by Microsoft, and it's really good at managing tons of data and keeping everything running smoothly. It's also got some nifty features that allow for better security and handling of big files.
On the flip side, Apple's macOS speaks a different language, known as APFS (Apple File System) or, for older versions, HFS+. Now, even though macOS can understand NTFS well enough to read data from it, it can't write on it. It's kind of like understanding a foreign movie because it has subtitles, but not being able to speak the language fluently yourself.
Why is this, you may ask? Well, NTFS is a bit like a secret recipe owned by Microsoft. They haven't shared the full details with everyone, which makes it tricky for Apple to implement a full conversation in NTFS language. They could pay to use it, but Apple has chosen to stick to its own languages and other universally understood languages like FAT32 and exFAT.
So, for those Mac users who need to speak NTFS, we've got a range of handy translation apps (aka third-party software) that allow macOS to write to NTFS drives. Keep in mind though, these translators vary in performance and reliability, but they do a decent job of bridging the language gap.
Can you use NTFS-formatted volumes and drives with a Mac?
Even though macOS doesn't support the NTFS file system, there are still ways to connect an NTFS drive to your Mac and edit or delete its data, or upload files to it. However, to do this, you will first need to install a specialized app that will expand your Mac's capabilities, allowing it to write, delete, and move files on NTFS-formatted drives just like it would on its native file system. This type of software essentially breaks down the barrier between the two systems, making data transfer seamless and straightforward. With Paragon, you can easily save your work on an NTFS drive, transfer files between macOS and Windows, and more.
Best NTFS apps for Mac
There are many NTFS applications for Mac, but to help you decide which of them to use on your Apple computer, we will now tell you about the ones we think are the best. Note that most NTFS programs are paid and the few that are available for free are open-source apps that have some pretty notable drawbacks, such as being unstable, unintuitive, or slower, so it's usually worth it investing in a paid option if you expect you'll be using the app on a regular basis, but don't feel comfortable working with an open-source software.
Paragon NTFS for Mac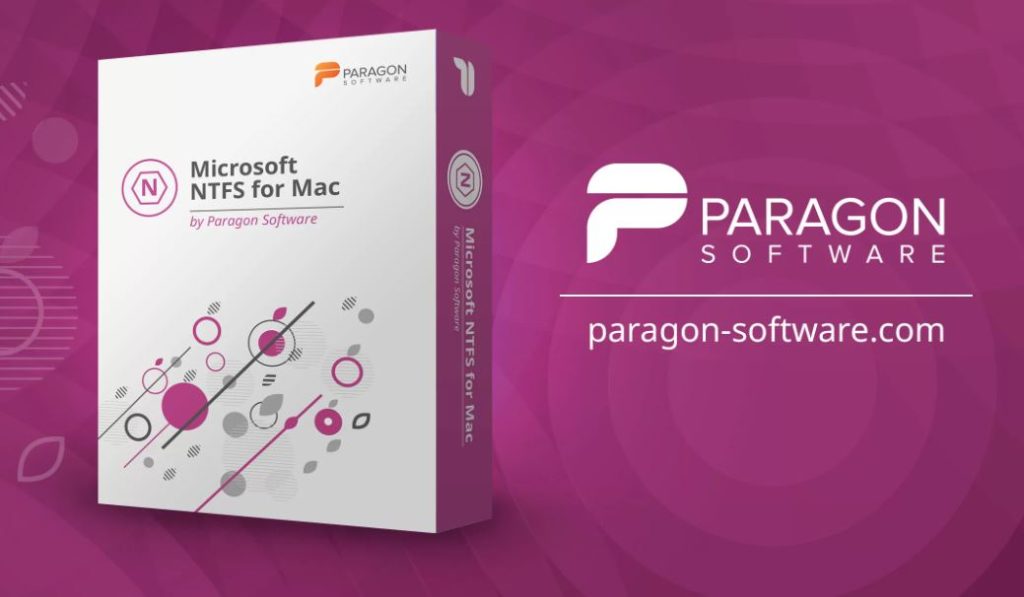 Boasting a top-of-the-line performance, Paragon NTFS for Mac leads the NTFS software market by providing exceptional compatibility between NTFS and macOS. It has complete support for all NTFS versions, ensuring that you'll have access to your files no matter the circumstances. It's also future-proof, with compatibility for recent technological advancements such as macOS Ventura and Apple's innovative M1 and M2 chips. However, while the high price point may deter some potential users, its exceptional performance and feature set justifies the cost. Some users may find its settings a bit complex, but for those who frequently work with NTFS drives on Mac, Paragon NTFS for Mac is a solid choice. It's an all-encompassing, reliable, and user-friendly tool that is a standout in NTFS drive management.
Tuxera NTFS for Mac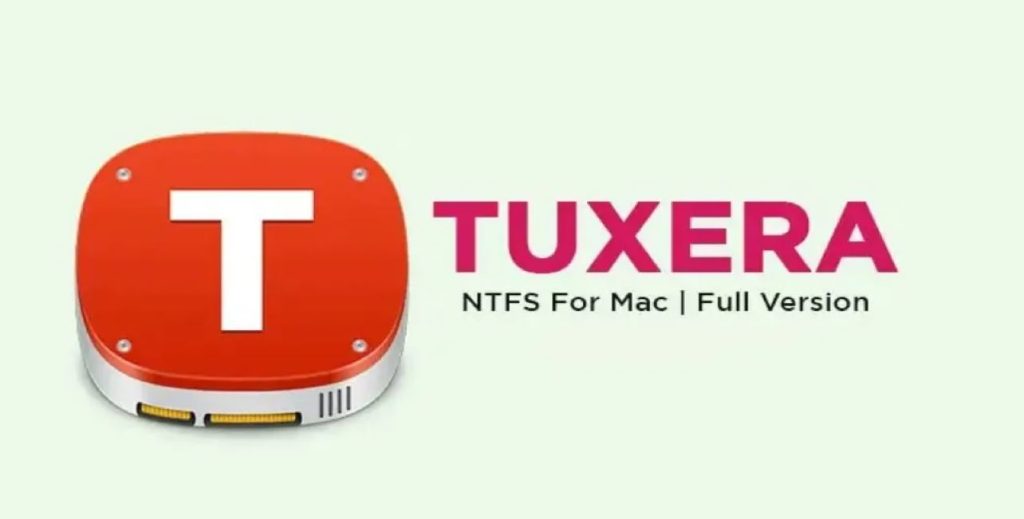 Tuxera NTFS for Mac excels in providing seamless file transfer between Mac and Windows-formatted drives. It uses advanced caching technology to ensure speedy operations, thereby enhancing the user experience. One of its strengths is its broad compatibility, supporting older macOS versions to cater to a wide range of users. On the cons side, its user interface could use a facelift, yet despite this minor drawback, Tuxera NTFS for Mac is a reliable choice for those looking for effective NTFS file handling on Mac. Its blend of efficiency, user-friendliness, and excellent file transfer capabilities makes it a robust tool worth considering.
FUSE NTFS for Mac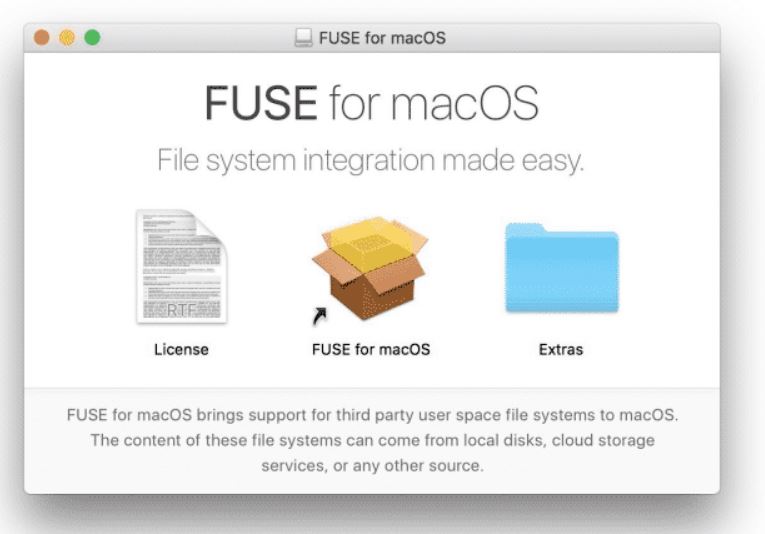 FUSE for macOS is a robust, open-source utility designed to bridge the gap between macOS and Windows file systems. Boasting commendable compatibility, it allows users to read and write to NTFS drives on their Mac seamlessly. While the technical nature of its setup might be a slight obstacle for the less tech-savvy, those familiar with command-line operations will find it straightforward to install. On the flip side, FUSE doesn't offer any customer support, which may deter some users. Nevertheless, its ability to extend native file handling capabilities in macOS, coupled with the attractive price point of free, makes it a worthy consideration for tech-savvy users on a budget.
Mounty for NTFS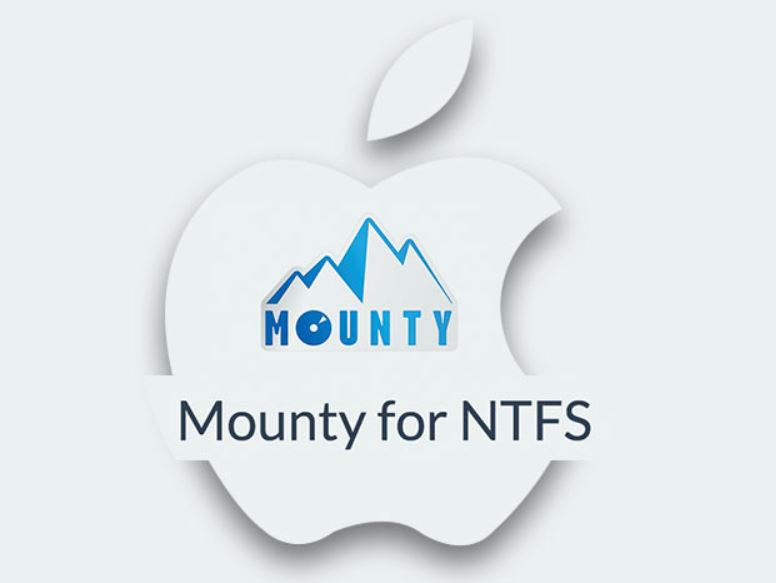 Mounty for NTFS provides a simple and cost-effective solution for users who only occasionally need to use NTFS on Mac. Its user-friendly interface and straightforward functionality make it an attractive option for those who need an instant solution to their NTFS needs. However, its speed leaves room for improvement and it lacks the comprehensive features that other paid alternatives provide. Moreover, compatibility with newer macOS versions and the lack of active developer support are areas that need attention. Nevertheless, for light and infrequent NTFS usage, Mounty for NTFS is a viable and practical option.
EaseUS NTFS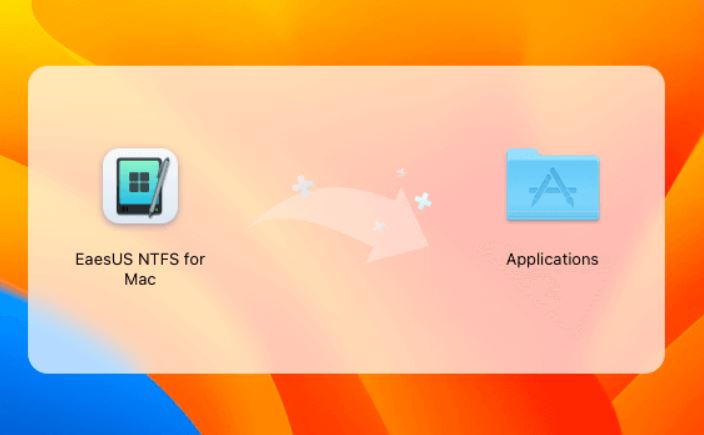 EaseUS NTFS for Mac is an efficient and straightforward tool that provides read-write access to NTFS drives for macOS users. Praised for its simple interface and effortless setup, EaseUS strikes an impressive balance between user-friendly design and robust functionality. A standout feature is its comprehensive compatibility with macOS versions, proving itself a reliable option for users with varied operating systems. The software also boasts competitive speed for data transfer, facilitating efficient workflow. However, it does come with a price tag. While the cost might be a slight setback, the overall ease of use and reliability that EaseUS NTFS for Mac offers could well be worth the investment for many users.
Martina Nikolova
Martina likes to get into nitty-gritty of tomorrow's tech, from product design across to security based solutions. A long time mac user and developer, she has the expertise and strives to give new insight