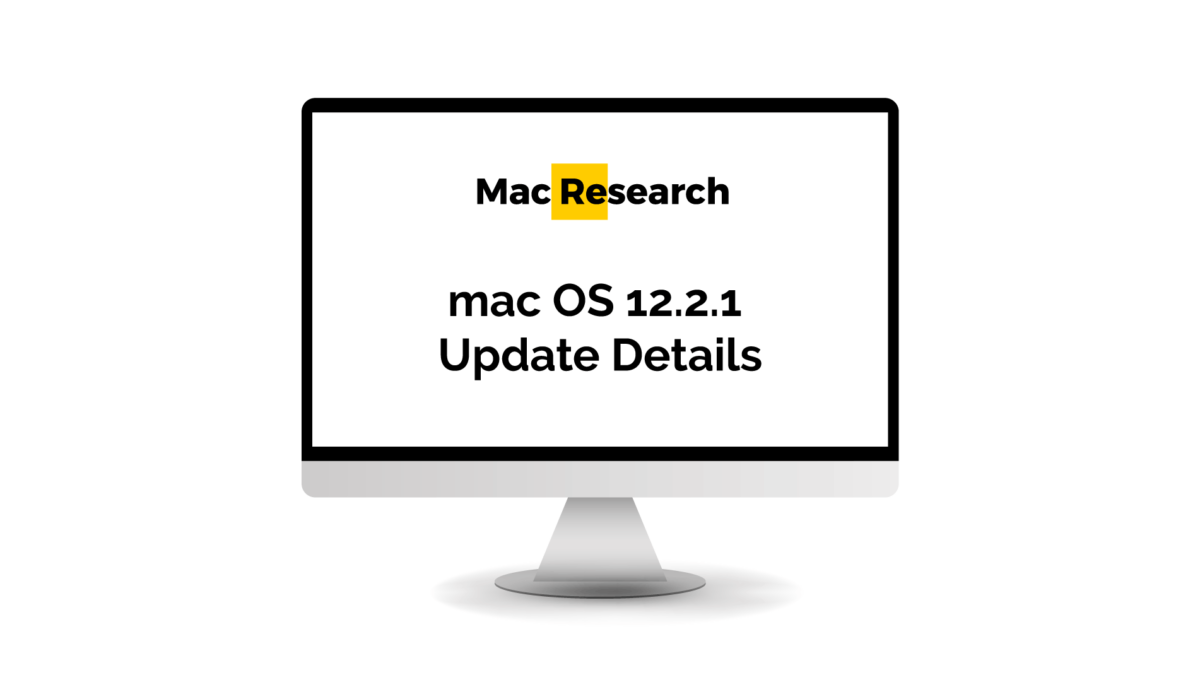 About macOS Monterey 12.2 and 12.2.1
macOS Monterey 12.2 and 12.2.1 are the most recent updates to the latest major macOS release. macOS Monterey 12.2 addresses a significant Safari bug that could lead to data leaks, while 12.2.1 addresses a bug in 12.2.
macOS 12.2
macOS 12.2 is a smaller Monterey update that doesn't introduce any major changes to the latest major macOS release, much to the disappointment of Apple users who wish to try the announced but still unavailable Universal Control feature. Apple said that this feature will be available in Monterey all the way back when the company announced macOS Monterey, but once the latest macOS launched, it was said that Universal Control will come with one of the later Monterey updates.
The most noteworthy change that comes with 12.2 is a fix to a serious Safari bug that could lead to privacy breaches and may have already been exploited in the wild, according to a report sent to Apple.
12.2 Safari bug fixed
A serious Safari bug was discovered back in November, last year, that was present in Safari 15. The bug could potentially cause leaks of user data related to the users' Google accounts. This could potentially cause a severe privacy breach should the data fall into the wrong hands. The good news is that macOS Monterey 12.2 fixes that bug, which is why users are urged to install it.
12.2 battery drain bug
macOS 12.2 may have fixed the Safari bug, but it caused another one to appear. In this case, the bug was related to significant battery drainage while the Mac is in sleep mode. Apparently, the cause of the battery drainage is Bluetooth devices connected to the Mac, which cause the computer to frequently wake up, thus resulting in its battery draining even while the MacBook isn't being used. Users have reported that disabling Bluetooth stopped the undesirable battery drainage.
macOS 12.2.1
macOS 12.2.1 is the latest stable version of macOS Monterey, released only half a month after the 12.2. The main goal of the macOS 12.2.1 update is to address the battery drainage bug that came with 12.2.
If you have been experiencing the aforementioned bug, it's recommended that you install macOS 12.2 right now to fix it. Additionally, 12.2.1 comes with an additional bug fix for the CVE-2022-22620 security vulnerability, which, according to Apple, could cause your Mac to process malicious content and lead to the execution of arbitrary code.
When is the next big macOS Monterey update?
macOS 12.2 and 12.2.1 have been introduced mainly to address issues with the previous versions of Monterey, hence they come with no noteworthy improvements or new features. It is expected that more significant changes to Monterey will come with the following macOS 12.3 update, which will probably finally bring the long-awaited Universal Control feature, among other improvements.
macOS Monterey 12.3 doesn't have an announced official release date, but it will most likely come out sometime during the next two months. The 12.3 version of Monterey is currently in its beta state and is available to developers and users enrolled in Apple's public beta-testing program.
Martina Nikolova
Martina likes to get into nitty-gritty of tomorrow's tech, from product design across to security based solutions. A long time mac user and developer, she has the expertise and strives to give new insight