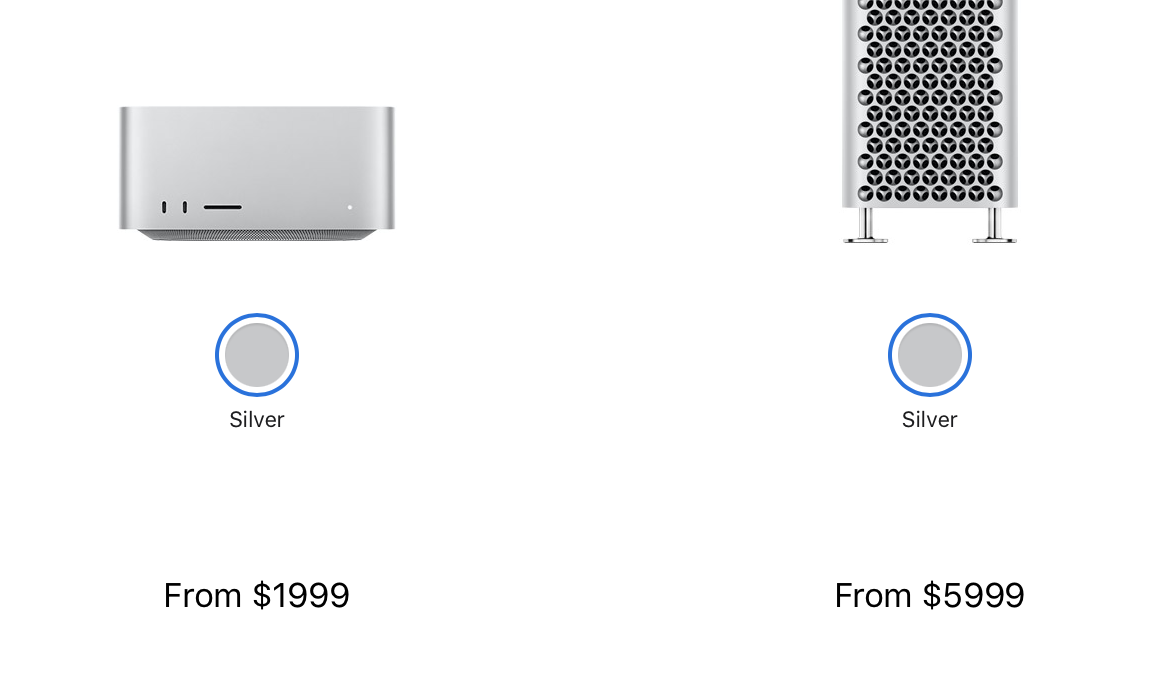 Mac Studio vs Mac Pro
Martina Nikolova, 2 years ago
2
7 min

read
Mac Studio vs Mac Pro Buyer's Guide
Recently, Apple announced the release of its latest desktop computer – Mac Studio – an impressive machine equipped with either the M1 Max chip or the new souped-up M1 Ultra chip, depending on which configuration you pick. The M1 Ultra variation of the Mac Studio desktop seems like a good alternative to the older, yet much more expensive Mac Pro desktop.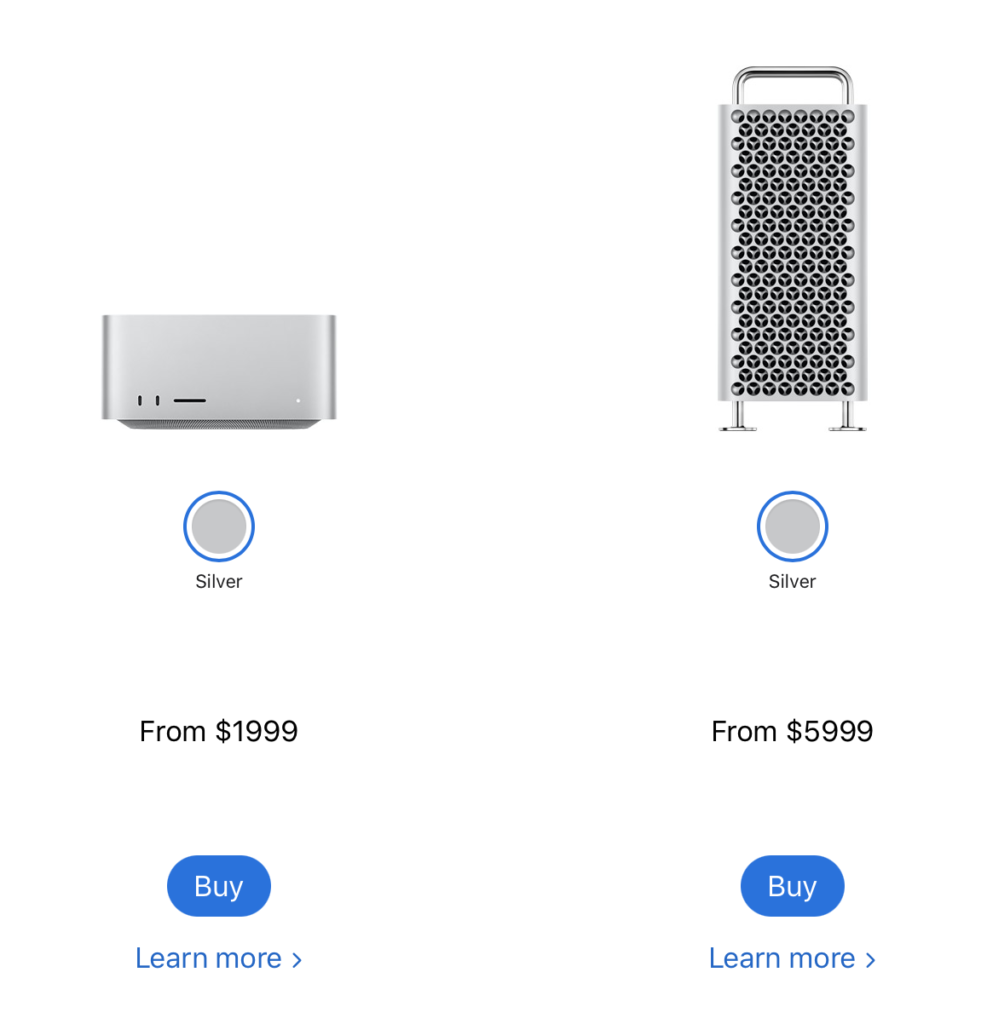 But if the M1 Ultra Mac Studio is as or even more powerful than the Mac Pro while also being significantly more affordable (relatively speaking), then is there a reason to still go for the Mac Pro? In the next lines, we will compare these two top-of-the-line Mac desktops, and we will share with you our thoughts on which one we consider to be the better option and if there are instances when the other computer would be a more viable choice.
M1 vs Intel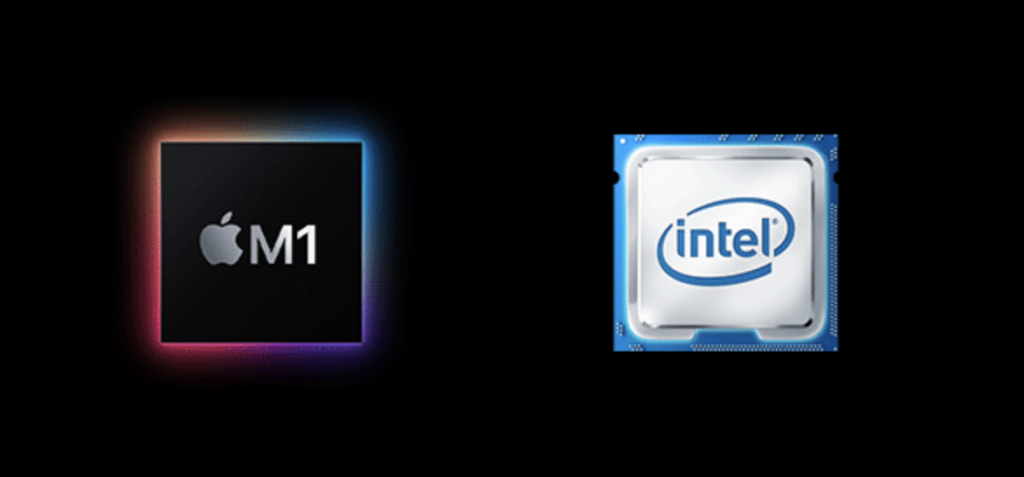 Apple has been rapidly moving away from Intel-based computers after the release of its own Apple Silicon chips. The Apple Silicon M1 chip and its versions have a lot of advantages over the more conventional Intel CPUs. For starters, an M1 chip isn't only a CPU, but it's actually both a CPU and a GPU that is placed on the same chip rather than being separate. This greatly improves efficiency and data-transfer speed.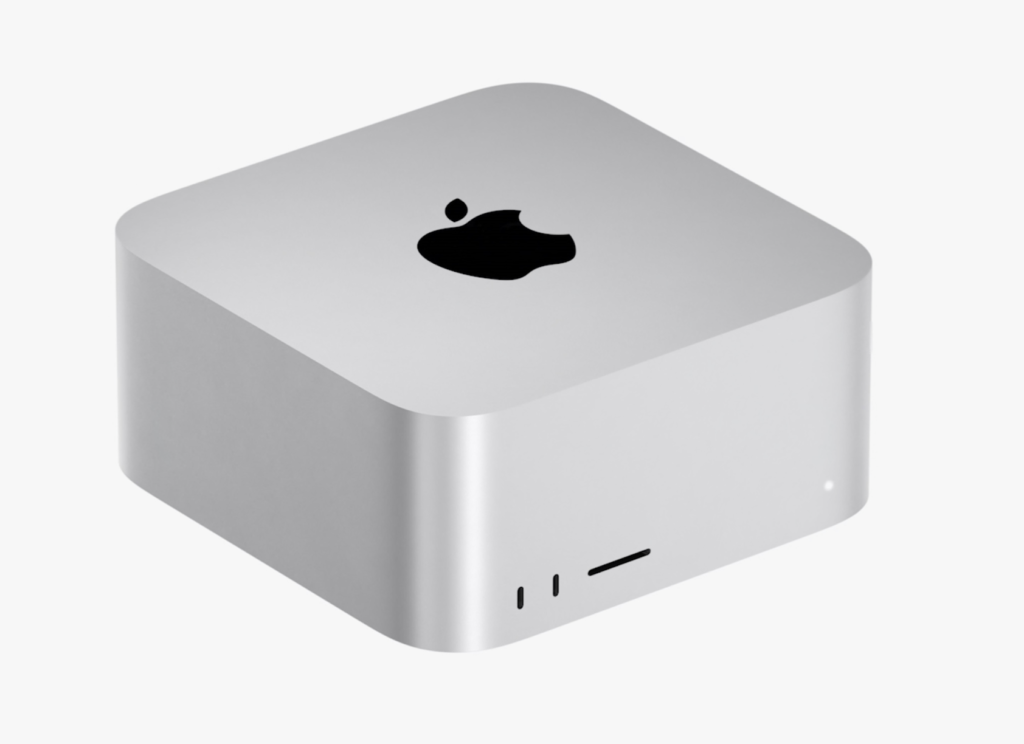 Something important that should be noted here is that the CPU and GPU components of M1 chips share the same memory pool. In other words, Macs with M1 chips don't have separate RAM and VRAM pools, but rather a single unified memory pool, that's used for both processor-intensive and graphically-intensive tasks. While this makes the system more efficient, it also means that an M1 Mac with 8 GB of unified memory won't be able to use all of its memory for its CPU if, at the same time, it needs to perform a graphically-intensive task that requires some of the memory to be used by the GPU.
All of this is important to consider when comparing the Mac Studio, which has an M1 (Max/Ultra) chip, and the Intel-based Mac Pro.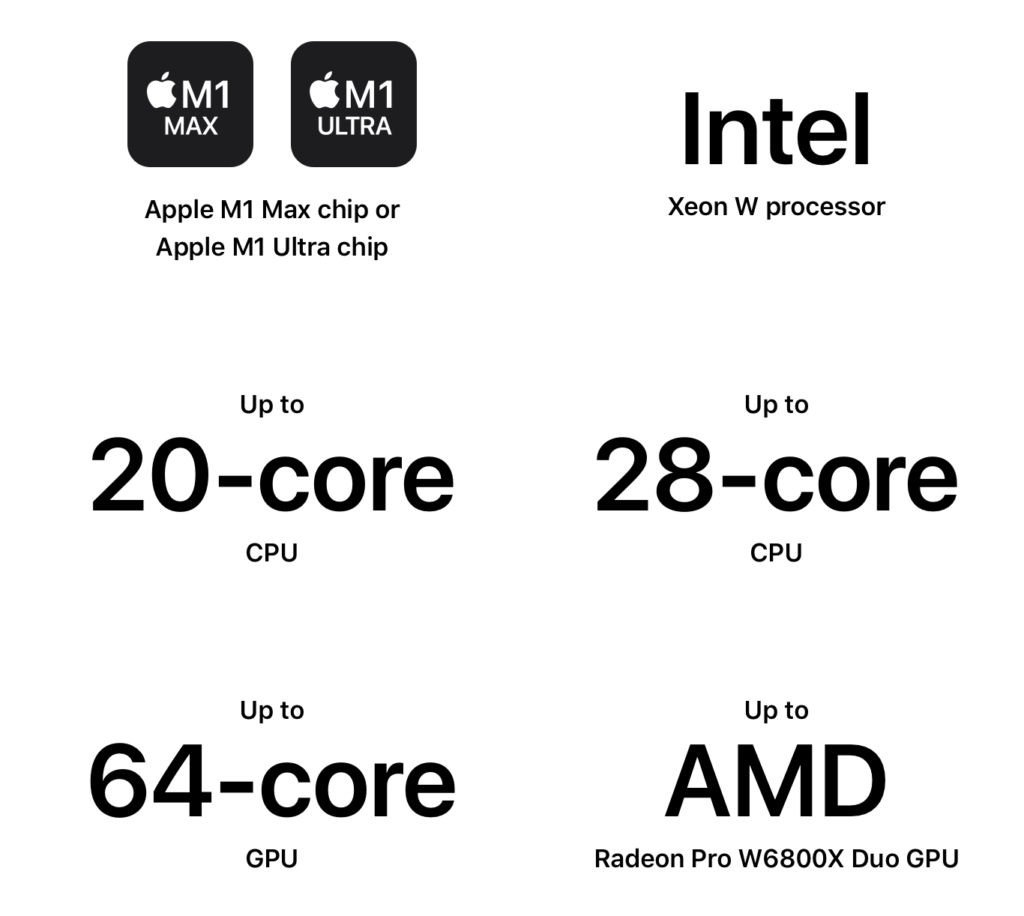 Comparing the specs of the Mac Studio and the Mac Pro
Now that we've explained the differences in the CPU architecture of these two Mac desktops, let us have a look at the specifications of each machine:
Mac Studio (M1 Ultra)
Mac Pro
CPU
20 CPU cores
Up to 28 CPU cores
GPU
32 GPU cores, configurable to 64 GPU cores
– Radeon Pro W5500X with 8 GB of GDDR6 memory (entry-level)
– Two Radeon Pro W6800X Duo with 64 GB of GDDR6 memory each (maximum configuration)
Memory
From 64 GB to 128 GB unified memory
From 32 GB to 1.5 TB RAM
Storage
From 512 GB to 8 TB SSD
From 512 GB to 8 TB SSD
Display support
Supports up to four 6K Pro Display XDRs and a single 4K display
Supports up to five 5K displays, twelve 4K displays, or six Pro Display XDRs
Ports
Six Thunderbolt 4 ports, two USB-A ports,10Gb Ethernet port, HDMI port, SDXC card slot
Up to 12 Thunderbolt 3 ports, Two USB 3 ports, Two 10 Gb Ethernet ports, Eight PCI Express expansion slots
As you can see, the Mac Pro has a lot more upgrade options, especially regarding its memory. However, its highest CPU configuration still gets outperformed by the M1 Ultra chip, given the same amount of memory. Here, it's important to mention that the base M1 Ultra Mac Studio configuration costs $3,999, whereas the base Mac Pro configuration, which has only 8 CPU cores, has a price tag of $6,999. It's more than apparent that if you are looking for the better value, the M1 Ultra Mac Studio is far superior – you get a better CPU and overall a more efficient system for a lot less. In almost all situations, we'd say that the Mac Studio is the better choice. However, there are still certain advantages that the Mac Pro has over the Mac Studio, which may make it the preferable option in some specific situations.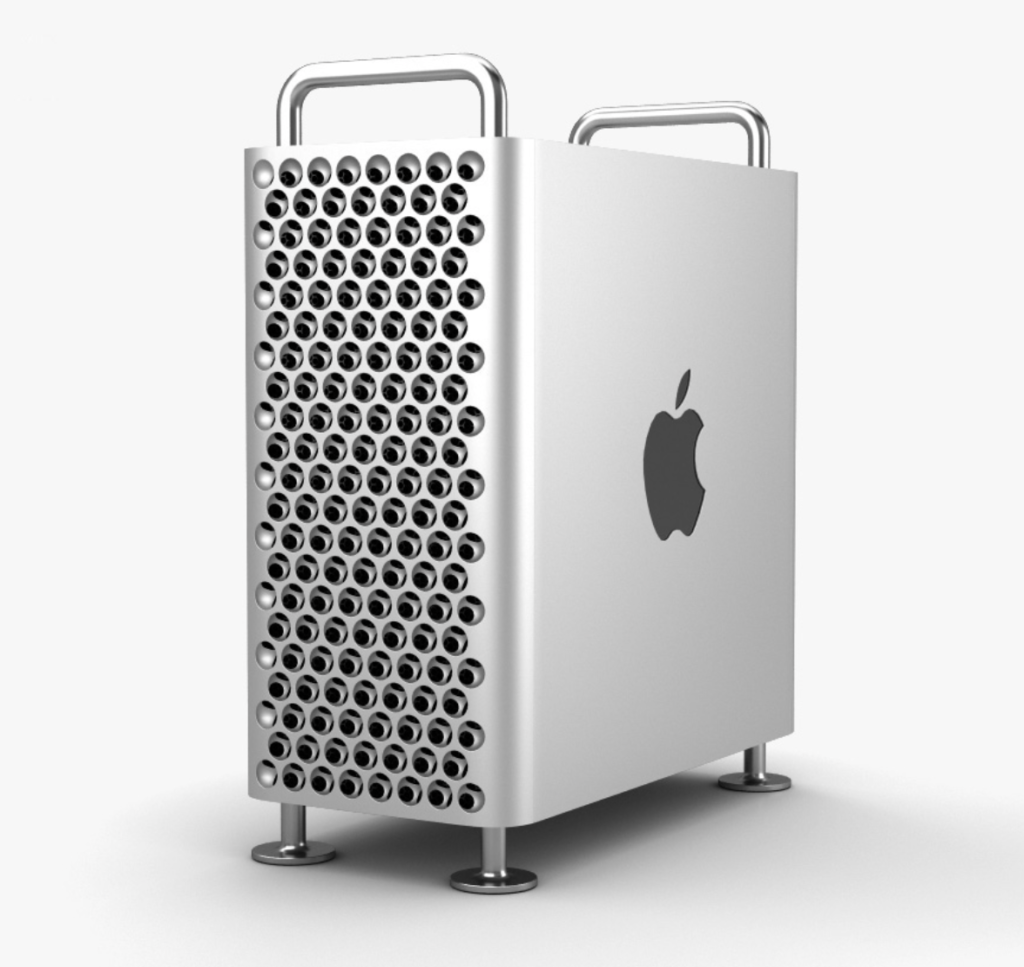 When and why would you pick the Mac Pro over the Mac Studio?
We already established that the Mac Studio is almost always the superior machine. However, there are a couple of important aspects of the Mac Pro that may make it preferable to specific users:
Modular and upgradable design:
The Mac Pro desktop is designed to be a machine that can be upgraded after it is purchased. Its modular design means you can easily replace parts of the computer and/or add new ones. You can always add more RAM sticks to the Mac Pro, you can replace its GPU, or even add a second GPU. Such freedom of customization isn't available on the Mac Studio, which has an integrated design, meaning that once you choose a specific configuration for your Mac Studio before you buy it, you won't be able to upgrade any of the machine's components at a later time. With the Mac Pro, upgrading is always an option, unless you've maxed out the computer's specs.
Massive amounts of memory:
The Mac Pro's memory can be configured up to the ridiculous amount of 1.5 TB. Obviously, this much memory would only be necessary for certain very specific tasks, such as running complex simulations. The point is, even if the Mac Studio's maximum amount of 128 GB of unified memory is still a lot, it's simply not comparable to 1.5 TB.
More connectivity options:
Although the Mac Studio still has a lot of ports – more than most users would ever need – it still doesn't have the connectivity potential of the Mac Pro. Again, having 12 Thunderbolt 3 ports is almost never a necessity, but if an organization or a business needs to have a machine that can have a lot of stuff connected to it at once, the Mac Pro can provide that option.
Intel CPU architecture (situational advantage):
Although the ARM CPU architecture of the M1 chip brings a lot of advantages, it also has one important disadvantage, and that is the fact that many applications are simply not designed to be run on CPUs with this architecture. Apple has released an emulator tool called Rosetta (currently Rosetta 2) that allows apps that are only compatible with Intel CPUs to be run on M1 Macs. However, while for the most part the use of the Rosetta 2 emulation is not noticeable, especially for less demanding apps, if you are running a professional app that requires a lot of resources, you may start noticing some performance hiccups due to the use of emulation. As great as Rosetta 2 is, running apps natively would always yield better performance, which is why, in some rare cases, the Intel Xeon W CPU of the Mac Pro may be preferable over the otherwise superior M1 Ultra chip of the Mac Studio.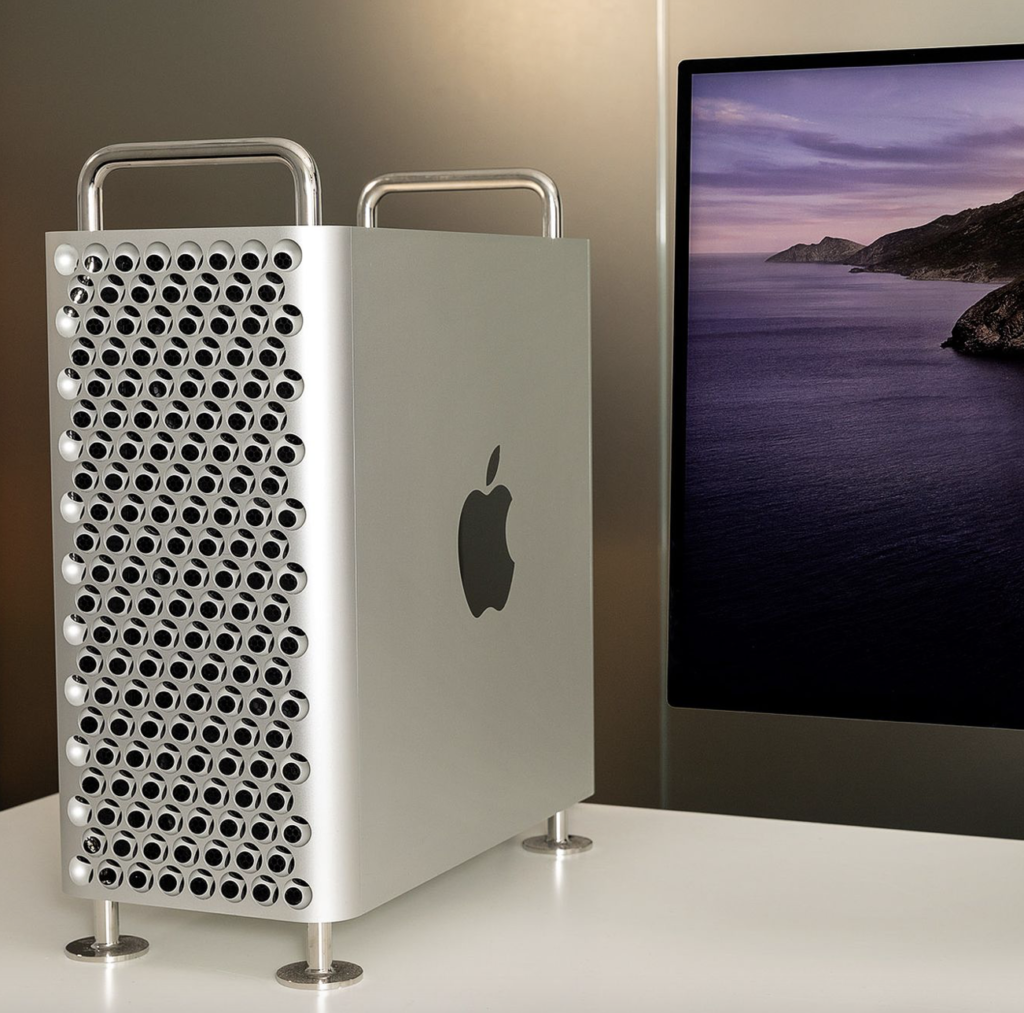 Pricing
The pricing of the two machines is one of the main reasons why we consider the Mac Studio to be far superior to the Mac Pro. As mentioned, the M1 Studio's base configuration costs $3,999 – this is by no means cheap, but comparing it to the $5,999 price tag of the entry-level Mac Pro (which gets outperformed by the Mac Studio in every aspect), it brings you a lot more value than the older Intel-based Mac. In fact, to get closer to the level of CPU performance that the M1 Ultra Mac Studio offers, with the Mac Pro, you'd need to spend a lot more than the base $5,999 in order to get one of the more powerful Intel CPU configurations.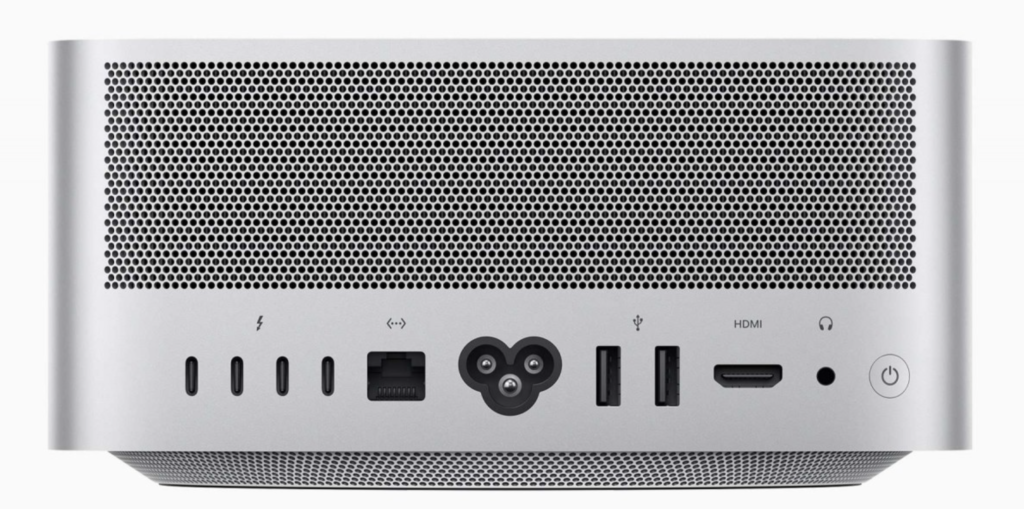 Conclusion
The new Mac Studio is a more modern and more efficient machine with a better CPU and much better value. For 9 out of 10 users, that would be the better option by a long shot. However, for that 10th user who is likely the head of a company and might need to be able to connect a lot of devices simultaneously to their Mac, require a ton of memory to run some very complex and demanding tasks, or want to run professional software that's not compatible with the ARM architecture of the M1 Ultra chip, then the Mac Pro may be the preferred variant.
Martina Nikolova
Martina likes to get into nitty-gritty of tomorrow's tech, from product design across to security based solutions. A long time mac user and developer, she has the expertise and strives to give new insight