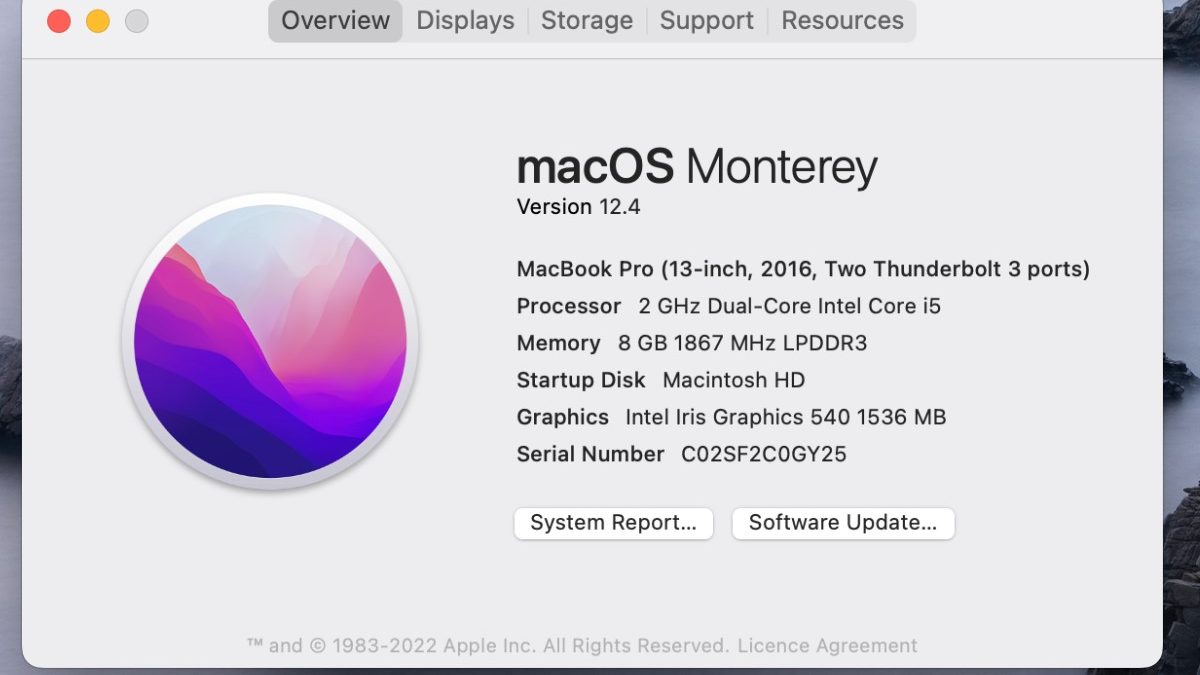 Apple Operating Systems in order
Apple has a rich history of creating cutting-edge operating systems that have transformed the way we interact with our devices. From the early days of the Macintosh to the latest version of macOS, Apple has continually pushed the boundaries of what's possible in terms of user experience and functionality. Over the years, Apple has released a number of different operating systems, each with its own unique features and capabilities.
In this article, we'll take a look at the various Apple operating systems in chronological order, starting with the earliest version and moving forward to the latest. We'll explore the key features and innovations of each operating system, as well as their impact on the technology landscape. Whether you're a long-time Apple user or new to the world of Mac, this guide will provide you with valuable insights into the evolution of Apple's operating systems. Additionally, we'll explain how to verify your macOS version and discover the latest version available.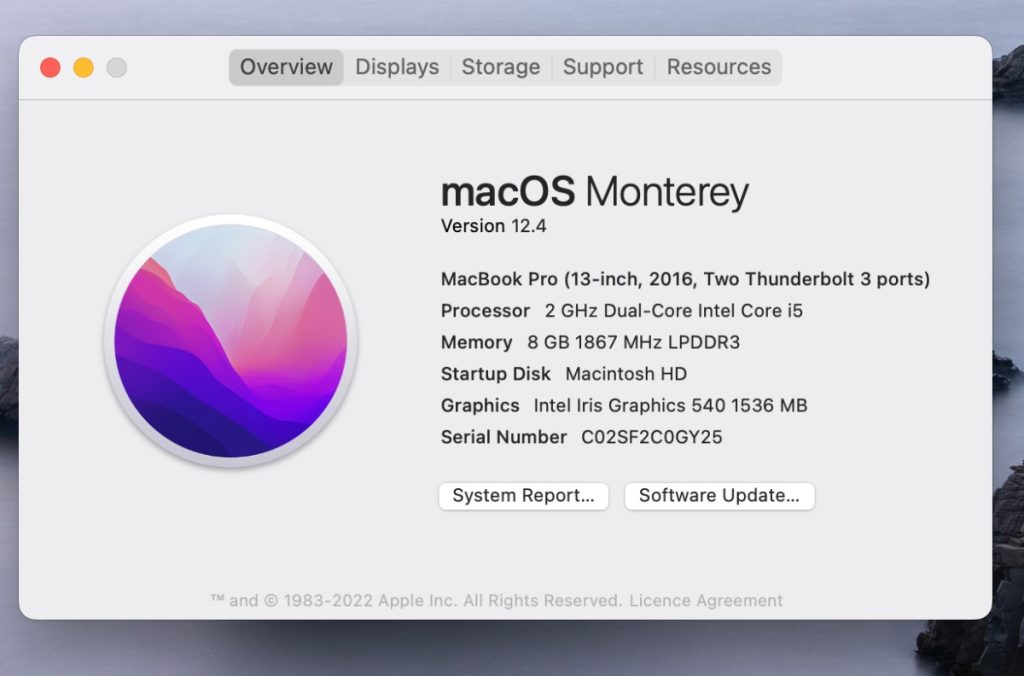 Latest macOS Version
Currently, the latest version of macOS is Ventura, also known as macOS 13. This operating system was introduced on October 25, 2022, and the newest update, version 13.3.1, was released on April 7, 2023. Apple will eventually replace Ventura with the next macOS version in the fall of 2023. As with every new release of macOS, this version promises to bring a range of new features and enhancements to the user experience, from redesigned interfaces to new productivity tools, so there's plenty to get excited about.
History of macOS
From the classic Mac OS X to the modern-day macOS, Apple's operating systems have played a major role in shaping the way we interact with our computers. Mac OS X made its debut on March 24, 2001. Over the past two decades, it has undergone significant transformations, with various versions and designs. From early challenges like sluggish performance and compatibility problems with applications like Microsoft Word, macOS has evolved to become deeply integrated with iOS devices, cloud services, and now boasts a myriad of useful features such as Time Machine backups, Quick Look, Exposé, Spaces, and Desktop Stacks. Whether you're a long-time Apple user or simply curious about the history of computing, this article will provide you with a glimpse into the development of one of the world's most beloved operating systems.
List of macOS versions in order
Here's a chronological list of every macOS version released by Apple, along with their release dates, codenames, and latest versions:
OS X 10 beta: Kodiak (September 13, 2000)
OS X 10.0: Cheetah (March 14, 2001) – Latest: 10.0.4
OS X 10.1: Puma (September 15, 2001) – Latest: 10.1.5
OS X 10.2: Jaguar (August 14, 2002) – Latest: 10.2.8
OS X 10.3 Panther (Pinot) (October 24, 2003) – Latest: 10.3.9
OS X 10.4 Tiger (Merlot) (April 29, 2005) – Latest: 10.4.11
OS X 10.4.4 Tiger (Chardonnay) (January 10, 2006) – Latest: 10.4.11
OS X 10.5 Leopard (Chablis) (October 26, 2007) – Latest: 10.5.8
OS X 10.6 Snow Leopard (August 28, 2009) – Latest: 10.6.8
OS X 10.7 Lion (Barolo) (July 20, 2011) – Latest: 10.7.5
OS X 10.8 Mountain Lion (Zinfandel) (July 25, 2012) – Latest: 10.8.5
OS X 10.9 Mavericks (Cabernet) (October 22, 2013) – Latest: 10.9.5
OS X 10.10: Yosemite (Syrah) (October 16, 2014) – Latest: 10.10.5
OS X 10.11: El Capitan (Gala) (September 30, 2015) – Latest: 10.11.6
macOS 10.12: Sierra (Fuji) (September 20, 2016) – Latest: 10.12.6
macOS 10.13: High Sierra (Lobo) (September 25, 2017) – Latest: 10.13.6
macOS 10.14: Mojave (Liberty) (September 24, 2018) – Latest: 10.14.6
macOS 10.15: Catalina (Jazz) (October 7, 2019) – Latest: 10.15.7, Security Update 2022-005
macOS 11: Big Sur (GoldenGate) (November 12, 2020) – Latest: 11.7.6
macOS 12: Monterey (Star) (October 25, 2021) – Latest: 12.6.5
macOS 13: Ventura (Rome) (October 24, 2022) – Latest: 13.3.1
macOS Naming History
Apple is known for its attention to detail, and that extends to even the naming of its operating systems. Since the release of Mac OS X 10.0, Apple has assigned unique names to each version of its operating system, with each name representing a California landmark or natural feature.
From 2001 to 2012, all macOS versions were named after big cats, from Cheetah to Mountain Lion. However, their internal codenames were wine-themed. In 2013, Apple switched to California-themed public-facing codenames while keeping wine-themed internal codenames until 2014. In 2015, Apple changed the internal codenames to apple varieties. In 2016, Apple rebranded Mac OS X to macOS to align with its other operating systems: iOS, tvOS, and watchOS.
macOS Update Support
As with any operating system, macOS requires regular updates to ensure its continued functionality and security. Apple provides ongoing support for its operating systems, including macOS, releasing regular updates and patches to address security vulnerabilities and fix bugs. However, as new versions of macOS are released, older versions eventually reach the end of their update lifecycle and are no longer supported. This can be frustrating for users who rely on older hardware or software, as it can leave them vulnerable to security threats and compatibility issues.
Presently, Apple provides regular feature and security updates to the most recent version of macOS, which is currently Ventura (macOS 13). The previous two versions, macOS 12 Monterey and macOS 11 Big Sur, also receive security updates and bug fixes. However, macOS Catalina, released in 2019, is no longer supported.
How to Check Your macOS Version
If you're a Mac user, it's important to know which version of macOS you're running. This can be helpful when troubleshooting issues or determining whether your system is up-to-date with the latest security patches and features. Fortunately, checking your macOS version is a simple and straightforward process.
To determine which macOS version you are running, click on the Apple logo in the top left corner of your screen and choose "About This Mac." This will display your macOS version, along with the most recent update installed on your system.
Now, you can easily identify which version you are using and learn about the history and evolution of macOS over the years.
Martina Nikolova
Martina likes to get into nitty-gritty of tomorrow's tech, from product design across to security based solutions. A long time mac user and developer, she has the expertise and strives to give new insight