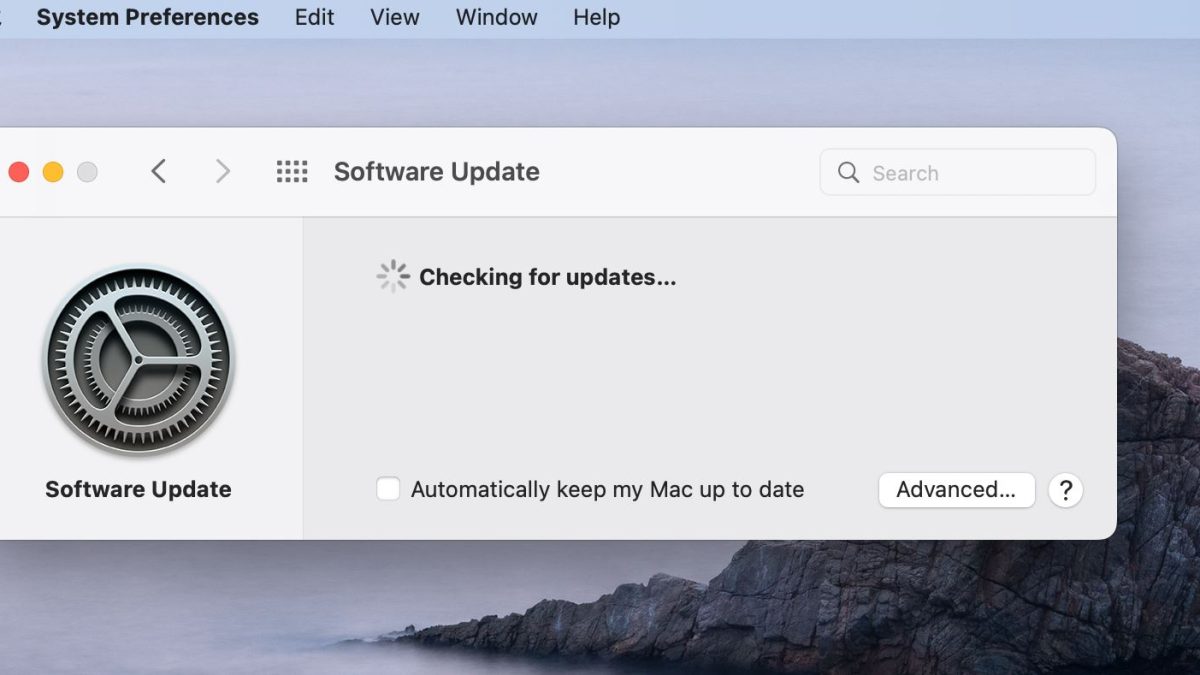 Despite the known longevity and reliability of Apple's computers, it is indeed possible that your Mac is too old to update. Mac machines are frequently celebrated for outliving their expected lifespan, but the continued rollout of new OS versions with more advanced features and higher hardware requirements necessitates that some older Mac models are dropped from the list of supported devices each year. With this article, we aim to dispel any doubts surrounding the question "Is my Mac too old to update?" and provide advice in case your machine is indeed no longer supported by newer macOS versions. Additionally, we've also added a section that may help you get the latest macOS on an unsupported Mac, in case you think that the device's hardware can handle the higher requirements.
What is the latest macOS?
The latest macOS version is macOS Ventura and any user with a Mac that supports it can upgrade to it by going to System Preferences > Software Update. The next major update to Apple's desktop operating system will be macOS Sonoma, and it will release this fall. However, both developers and regular users can get the beta version of macOS Sonoma from developer.apple.com. However, until Sonoma officially becomes the latest macOS version for Mac machines, it's recommended to stick with Ventura, since Sonoma's beta version is likely to be unstable and have bugs and other issues that can diminish the user's experience.
Current macOS
As mentioned, the current macOS is macOS Ventura its newest version is 13.4. This iteration mends multiple security loopholes that were being actively exploited, thereby enhancing the system's protection. Additionally, the Apple News application has been enriched with a brand new 'Sports' tab. Alongside these changes, Apple has made available three beta versions of the forthcoming macOS Ventura 13.5 for developers and individuals participating in the public beta testing program. This gives them a chance to experience and scrutinize the new features and improvements before the public rollout. If you want to check if your Mac is compatible with Ventura, follow the link we provided in the previous paragraph.
How to Tell If Your Mac Is Too Old to Update?
The easiest way to tell if your Mac is too old to update is to go to Apple's official website, where you'll find extensive lists of all supported Macs for the latest versions of macOS. For instance, you want to know if your Mac is too old to update to macOS Ventura, all you need to do is go to Apple's Ventura compatibility page and see if your machine's model is listed there. And if you don't know/don't remember the exact model of your Mac, click the Apple Menu from the top-right, and then click on About this Mac. The exact model of the device will be shown in the window that opens, and then you can check if that model is present in the Ventura compatibility list.
Why can't I update my Mac?
If you can't update your Mac, the likely reason for that is that Apple has dropped their support for this particular model, and it cannot be updated to newer versions of macOS. As we explained above, the quickest way to find out if your Mac is no longer supported is to check the list of compatible devices for the macOS version you want to install. If you've already done that and your Mac is shown in the list of compatible devices, then other likely reasons why you can't update your Mac are that the machine lacks enough storage space or that you are not connected to the Internet/you have bad Internet connection.
How to check if your Mac is outdated?
The easiest way to check if your Mac is outdated is to go to the Apple menu, click on "About This Mac," and check the version of macOS installed on your Mac. If it's an older version, such as macOS High Sierra or earlier, it may be outdated and no longer receiving security updates. However, if your Mac is several years old, it's possible that it may no longer be supported by Apple, in which case there's not much you can do even when you check if your Mac is outdated. Apple typically supports Mac models for around 7 years after they are released, meaning that if your Mac is older than that, it may no longer be able to receive updates.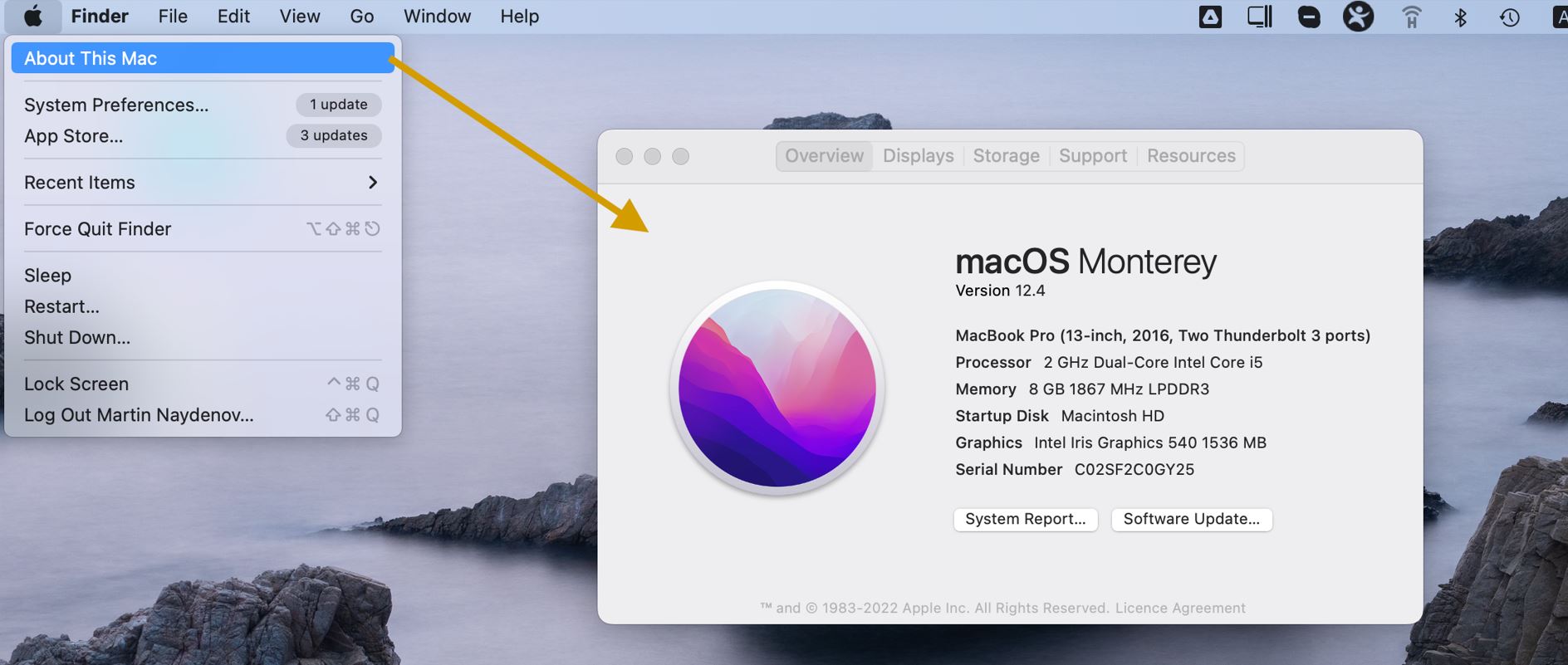 How to update my Mac
Provided that your Mac is eligible for the newest macOS version, it is really easy to update your Mac. However, it's strongly recommended to back up all valuable data in case any unforeseen issues arise during the update process. Now, to update your Mac, click the Apple logo menu, proceed to System Preferences, and there, find Software Update. If there's a pending macOS update, it will be displayed here. Initiate the installation process by clicking on the Update/Restart Now button. Note that the duration of the process could extend due to the significant amounts of data that need to be downloaded and installed for the update.

How to update an unsupported Mac
If you want to learn how to update an unsupported Mac, you need to be ready to spend some time working with a tool called OpenCore Legacy Patcher. It's a useful open-source program that allows Mac users to install newer versions of macOS on their discontinued devices. Unsurprisingly, the process to update an unsupported Mac is lengthier and more time-consuming compared to installing the update on a supported machine. However, since there are some older Macs that still have powerful hardware, it makes sense to want to install the latest version of macOS on them in order to get the latest improvements, and this is where the OpenCore Patcher comes into play. You can learn how to use it in the guide we've linked below:
Install macOS Ventura on unsupported Mac
To install macOS Ventura on an unsupported Mac, you can use the OpenCore Legacy Patcher, but it's first recommended to back up all your data. Otherwise, you risk it getting corrupted or deleted. Also note that, even though the OpenCore Legacy Patcher app is legitimate and safe, this isn't an official method to install macOS Ventura on an unsupported Mac, so there's always a risk of something going wrong. Besides, the process itself can be a bit confusing for regular users, and it's possible that you make a mistake while performing the steps, in which case you'll be glad that your data is safe. Finally, if this is your main Mac that you use for work or school, we recommend against performing this installation as the risk isn't worth it.
OpenCore Patcher
The OpenCore Legacy Patcher is an invaluable tool for macOS enthusiasts who wish to bring new life to their older, unsupported Mac machines. This utility leverages OpenCore Bootloader to patch Apple's newest operating system, macOS, enabling it to run on older hardware that Apple no longer supports officially. The process involves injecting new system files and drivers, making the updated operating system compatible with the older machine's hardware. It's vital, however, to use this tool with caution as macOS updates could potentially introduce instability or even render the system unbootable. Therefore, backing up critical data before using OpenCore Legacy Patcher is strongly advised.
Martina Nikolova
Martina likes to get into nitty-gritty of tomorrow's tech, from product design across to security based solutions. A long time mac user and developer, she has the expertise and strives to give new insight