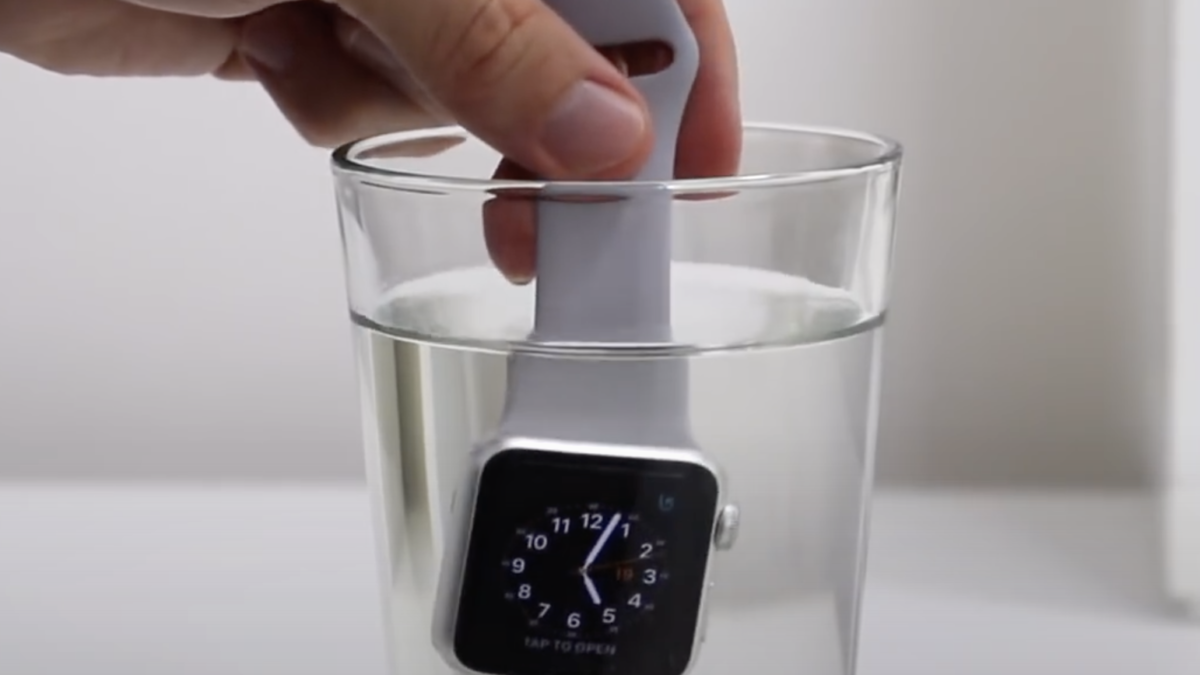 Is Apple Watch waterproof?
Martina Nikolova, 2 years ago
0
5 min

read
Is Apple Watch Waterproof?
Apple Watch Series 2 and newer are waterproof and can withstand being submerged in shallow water without getting damaged. Apple Watch Series 1 and 1st generation aren't waterproof, they are only water-resistant – they won't get damaged from sweat or water splashes, but mustn't be submerged.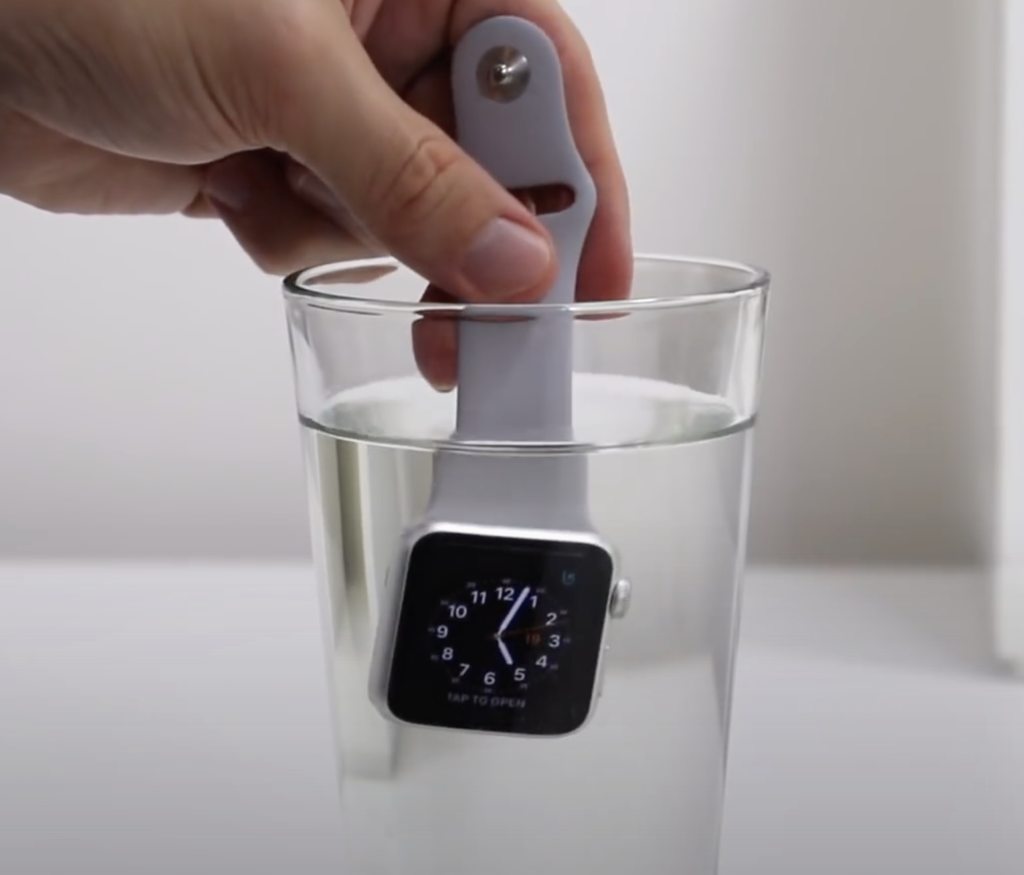 Apple Watch models, in general, do impress with their durability, which makes them perfect for wearing while performing outdoor activities, playing sports, exercising, and more. One of the main hazards to any type of watch, including a smartwatch, is water damage. Most smartwatches have some form of water resistance, but it's important to know exactly how strong that water resistance is and what it can protect your watch from. For instance, some smartwatches barely have enough water resistance to keep them safe from splashes of water or drops of sweat, while other smartwatch devices can be safely submerged in water without getting damaged.
When talking specifically about Apple Watch smartwatches, it greatly matters what model of Apple Watch you have. Apple Watch Series 1 and Apple Watch 1st generation are resistant to water splashes and won't get damaged by sweat, but they aren't considered waterproof, so submerging them isn't recommended, because they are likely to get damaged. Those two types of Apple Watch can't/shouldn't be used for swimming or other water sports, and they should be taken off while you are in the shower or having a bath.
Apple Watch water-resistant vs waterproof
Apple Watch Series 1 and Apple Watch (1st generation) are water-resistant, but not waterproof, meaning that they are likely to get damaged if submerged in water. Apple Watch Series 2 is waterproof to an extent – they can be submerged in shallow waters without getting damaged.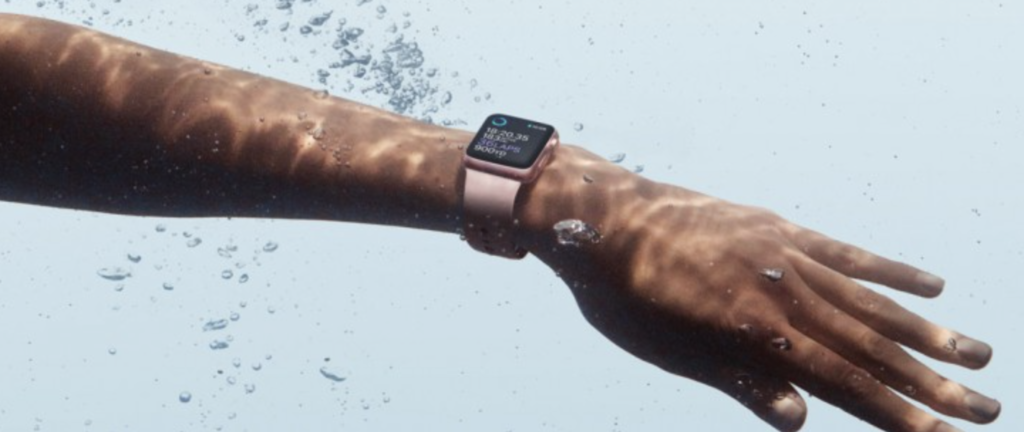 Apple Watch models that have a water-resistance level that's high enough for them to be considered waterproof are Apple Watch Series 2 and all other models to come after that. Apple Watch Series 2 and later all have a water-resistance rating of 50 meters under ISO standard 22810:2010. This means that those Apple Watches are fit for swimming and won't get damaged if submerged in water.
Note, however, that some Apple Watch bands aren't ideal for swimming – for example, it's recommended that you do not use stainless steel or leather Apple Watch bands if you want to take the device with you in the water.
Also note that it's not recommended to keep your Apple Watch on you during other, more intensive water activities such as scuba diving or water-skiing. High-pressure water or high-velocity water can cause the water seal of the Apple Watch to break, resulting in water damage to the device. Therefore, Apple recommends that you take off your Apple Watch before engaging in such activities. Additionally, taking a shower or having a bath with your waterproof Apple Watch (Series 2 or later) is fine as long as you don't expose the device to any soaps, shampoos, conditioners, perfumes, or other similar substances, as those may degrade the device's water seals, making it vulnerable to water damage.
A note that Apple makes about all of its waterproof Apple Watches is that their water-resistant seals can degrade over time, becoming less effective. Furthermore, there's currently no way of checking how well the water resistance of an Apple Watch holds up, and there's also no way of repairing a water-resistance seal. In order to ensure the longevity of the water-resistance seals of your Apple Watch, the following should be avoided as much as possible:
Dropping your Apple Watch or letting it come under other types of impact.
Exposing the device to soaps, soapy water, conditioners, shampoos, perfumes, acids, acidic foods or drinks, detergents, solvents, lotions, insect repellents, oils, hair dye, sunscreen, or other substances that could cause chemical deterioration of the seals.
Getting your Apple Watch exposed to high velocity water (for instance, jet-skiing can expose it to high velocity water).
Wearing your Apple Watch while you are in a steam bath or a sauna.
Is Apple Watch SE waterproof?
Apple Watch SE has a waterproof rating of 50 meters based on ISO standard 22810:2010, meaning it can withstand submergence in shallow water. However, Apple Watch SE's waterproof seal can't protect it if it's submerged in deep water or exposed to high-velocity water.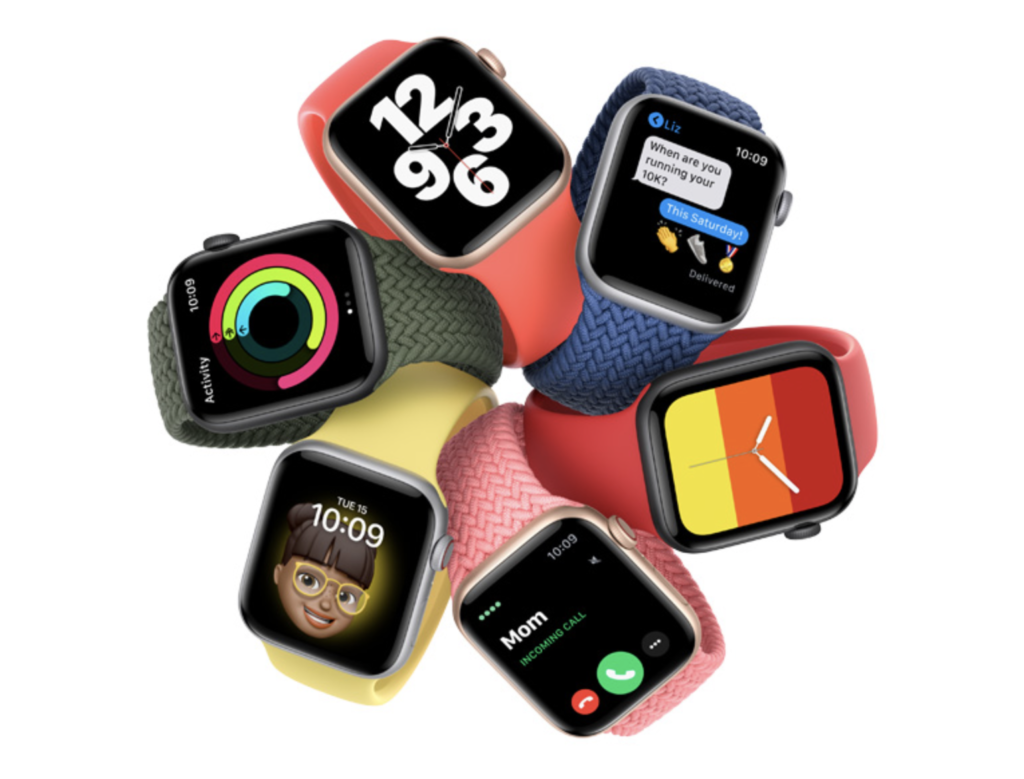 Like most other Apple Watch models, excluding Apple Watch 1st generation and Apple Watch Series 1, Apple Watch SE is regarded as waterproof and can be used for swimming and doesn't need to be taken off while showering or bathing provided that it doesn't get exposed to soaps, shampoos, or other substances that can chemically degrade its waterproof seals.
What to do if Apple Watch gets wet?
No matter what model of Apple Watch you have, it's always a good idea to dry it by wiping it with a lint-free, non-abrasive cloth if it gets wet, though this won't be as necessary for the waterproof Apple Watch models (Series 2 and later).
If your Apple Watch was submerged in water and now its speaker has a muffled sound, do not attempt to insert anything into the device's openings and don't shake the device in an attempt to clean any residue of water. Instead, if you have an Apple Watch Series 1 or 1st generation, turn it off and wait for a night for the water residue to evaporate.
On Apple Watch Series 2 and newer, you are advised to start a swimming workout before going for a swim with your Apple Watch so that the Water Lock feature that locks the screen while the device is in water would turn on automatically. You can also turn on Water Lock manually:
Touch and hold the bottom of the display, then swipe up when the Control Center shows up.
Tap the Water Lock button – you will know that the Water Lock is on when its icon is at the top of the display.
After you get out of the water, cause your Apple Watch to eject water by turning the Digital Crown until the screen unlocks. You will hear a series of tones as the Apple Watch ejects any water that's stuck in it.
Martina Nikolova
Martina likes to get into nitty-gritty of tomorrow's tech, from product design across to security based solutions. A long time mac user and developer, she has the expertise and strives to give new insight