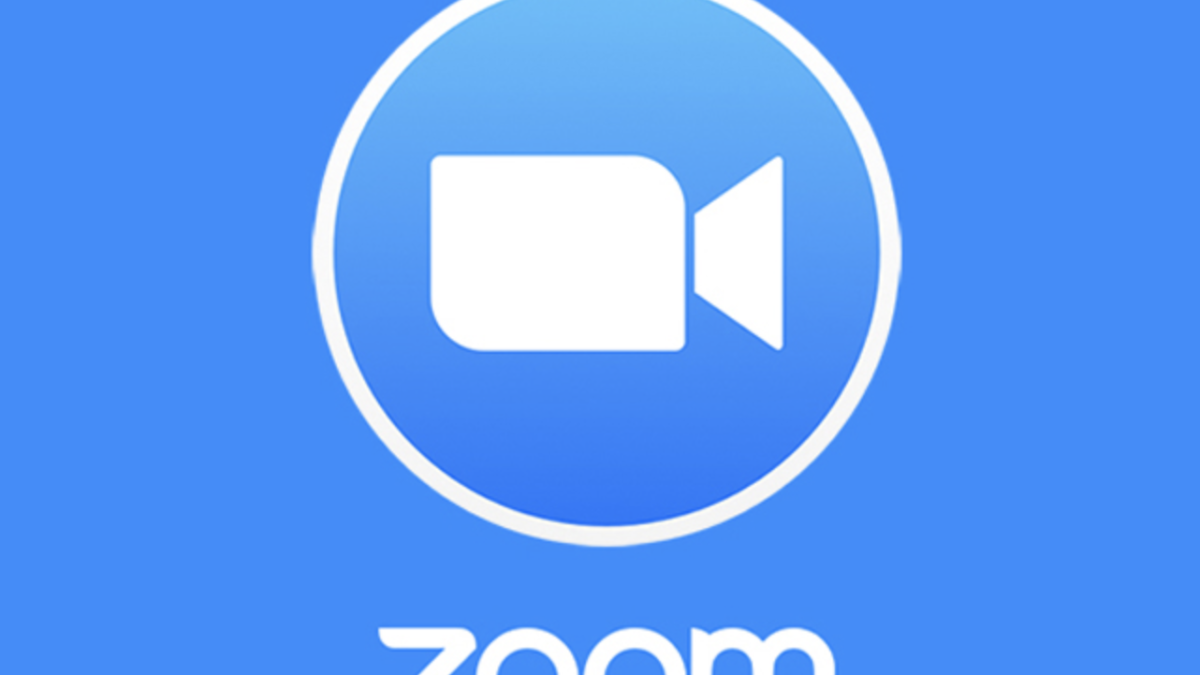 Zoom on Mac
Martina Nikolova, 2 years ago
0
5 min

read
How to download Zoom on Mac
To download Zoom on Mac, you must go to the official site of the app, click the provided download link, and choose a download destination if prompted to. To download Zoom on Mac M1, you must use the Apple Silicon download link instead.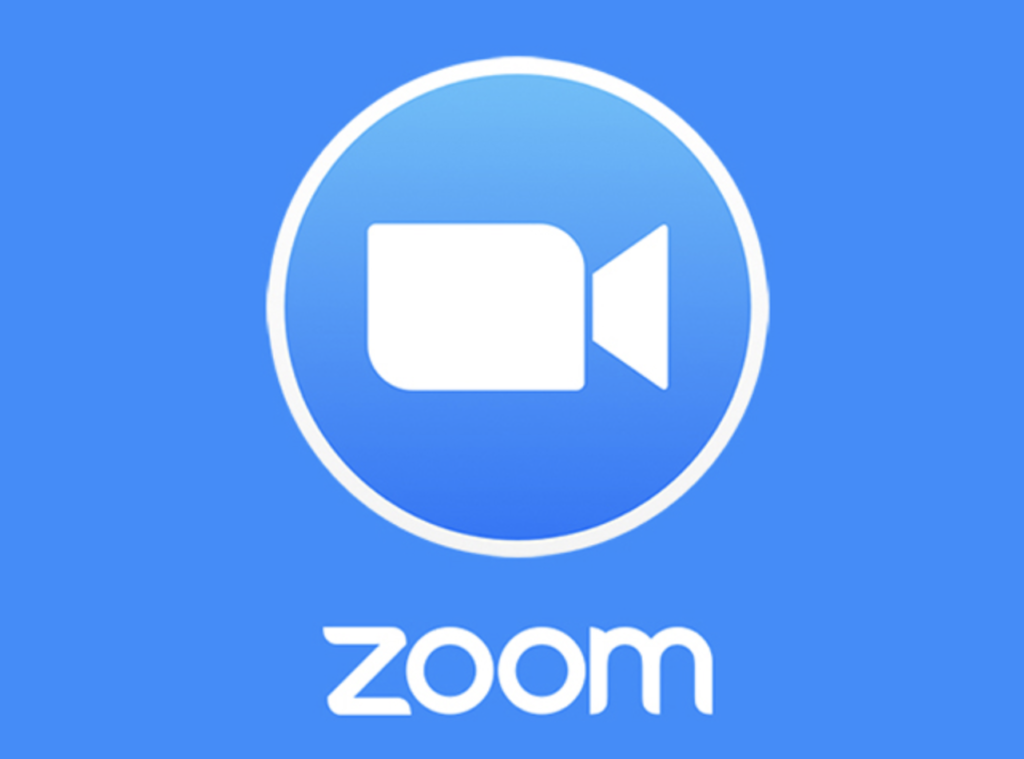 Zoom is a useful online service that allows you to quickly and easily host or join online video conversations. Zoom is a free service that anyone can use. To download Zoom or to join a Zoom meeting, you don't need to have a Zoom account, but to host (create) a Zoom meeting, you will need to be registered.
Creating a Zoom account is also done for free, and it will allow you to create and schedule Zoom meetings and adjust various meeting settings, including meeting Topic, Date and Time, Time Zone, Meeting ID, meeting encryption, and more. Below, we will give you a rundown of the main meeting settings you can adjust as the host of a meeting:
Topic: This is the name of your meeting – you can type anything there, but it's best to write something that shows what the purpose of the meeting is.
Time, Date, Duration: When scheduling a meeting, you must choose the time at which it's going to start and when it's going to end. You can also set it to be a recurring meeting.
Meeting ID: This is the unique number of the meeting that other users would need to use in order to join your meeting. You can set the meeting ID to be generated automatically, or you can use your Personal Meeting ID, which is a unique number associated with your Zoom account.
Passcode: Users need to enter the passcode for your meeting to join it. You can decide what the passcode is going to be.
Waiting Room: If this option is enabled, incoming participants would be able to join your meeting only if you allow them to, even after entering the meeting's passcode. While waiting to be admitted into the meeting, they'd be in the meeting's waiting room.
Video: You can choose whether video would be enabled for the host and/or participants.
Calendar: This section allows you to pick which calendar will be used by Zoom.
Advanced options:

You can allow participants to join at anytime during an ongoing meeting.
You can choose newly-joined participants to be muted until you unmute them manually.
There's an option to automatically record meetings on your Mac.
Users from specific regions specified by you can be blocked from entering your meeting.
How to install Zoom on Mac
To install Zoom on Mac, you must first download the .pkg file for the app from its official site. Next, open the file, go through the prompts, provide your password, and wait for the installation to finish – Zoom will be installed in the Applications folder.
Like with the Windows version of Zoom, installing Zoom on Mac is very easy. Just go to the official site of the service and click the download link. Note that there are two download links for Zoom for Mac – the main one is for Intel-based Macs and the second one is for M1 Mac models. Here is a short guide on installing Zoom on your Mac:
Open the Zoom website and click the respective download link, depending on what Mac you are using (Intel or M1).

Download the .pkg file on your Mac, open it.


Follow the prompts – accept the terms of use, change the installation location if you want, and provide your Admin password to perform the installation.

Next, open Zoom (you will find it in your Applications folder) and click on Sign up.



If you don't want to create a new account, you can also sign in with Google, Facebook, or SSO.

Create a Zoom account using your email, and then go to your email to confirm your registration.
Go back to the Zoom app and enter your email and password to sign in. You are now ready to use Zoom.
Note: You can join Zoom meetings hosted by another user even without having a Zoom account. To join a Zoom meeting without being signed in, simply open the app, click Join a Meeting, enter the meeting ID or personal link name, type a name for yourself, and join the meeting.
How to start a Zoom Meeting?
Once you open Zoom and sign in, click the Start, click the New Meeting button to start a new meeting.
You can first enable/disable your video before you start the meeting – click the downwards arrow below the New Meeting button and tick/untick the Start with video option.

Before the meeting starts, you will be asked to choose which audio option you'd like to use, and you will also be given the option to test your audio. Pick an audio option to start the meeting.
Once the meeting is started, click Participants and then click the Invite button in the Participants panel. This will give you different invitation options – you can invite participants from your Zoom contacts list, you can also use your email, or click the Copy Invite Link or Copy Invitation button and then send the invite link/invitation to people you want to participate in the meeting. One more option is to copy the Meeting Passcode, shown in the bottom-right, and send it instead to people that you'd like to join your meeting.

If you want to see information about the current meeting, click the small shield icon in the top-left (meeting information).


How to Schedule a Zoom Meeting?
To schedule a Zoom Meeting, simply click the Schedule button in the Home tab of Zoom and then adjust the meeting settings according to your preferences. Once you have set everything up, click Save and the meeting will be scheduled for the date you've selected.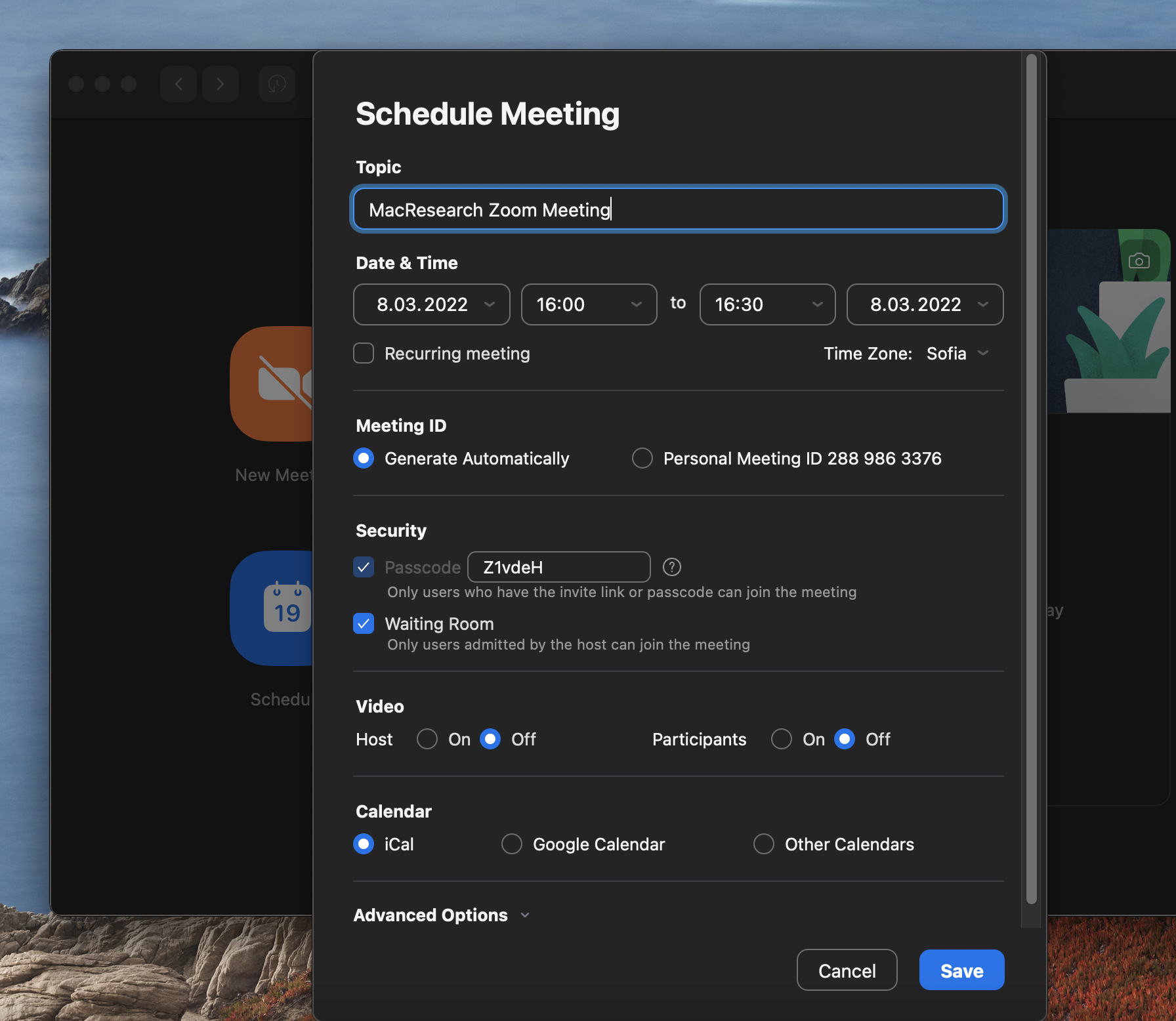 Martina Nikolova
Martina likes to get into nitty-gritty of tomorrow's tech, from product design across to security based solutions. A long time mac user and developer, she has the expertise and strives to give new insight