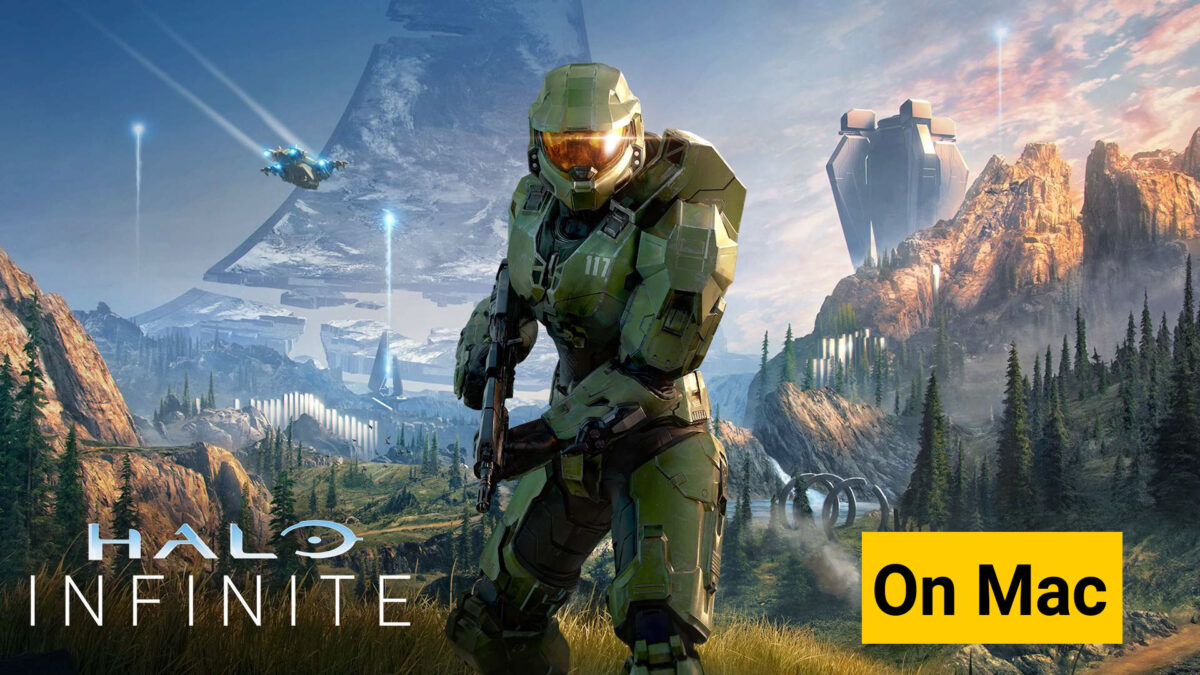 Halo Infinite Mac
Martina Nikolova, 2 years ago
0
15 min

read
About Halo Infinite on Mac
Halo Infinite can be played on Mac only through the use of workaround methods, as the game is not officially supported on macOS. Possible ways to play Halo Infinite on Mac is with the help of Parallels, XCloud, or Boot Camp Assistant.
Halo Infinite is a First-Person Shooter game for Xbox and Windows PC, developed by 343 Industries and published by Microsoft. It is the eighth main installment in the Halo series and the third entry in the "reclaimer saga" (the previous two being Halo 4 and Halo 5: Guardians).
Halo Infinite follows a similar gameplay formula to its predecessors. The game is primarily played from a first-person perspective, though there's also the option to use a third-person view. The majority of weapons and vehicles from the previous games make a return, but there are also some new additions to spice up the gameplay (especially noticeable in multiplayer).
Campaign mode
the single-player mode of the game – the player is yet again in control of the well-known Halo series protagonist, Master Chief. Halo Infinite has a semi-open world structure, where the player is free to roam and explore different segments of the ringworld Zeta Halo, but those segments are separate from one another. There are also more linear parts of the gameplay, where the player needs to follow a certain preset path in order to progress through the game.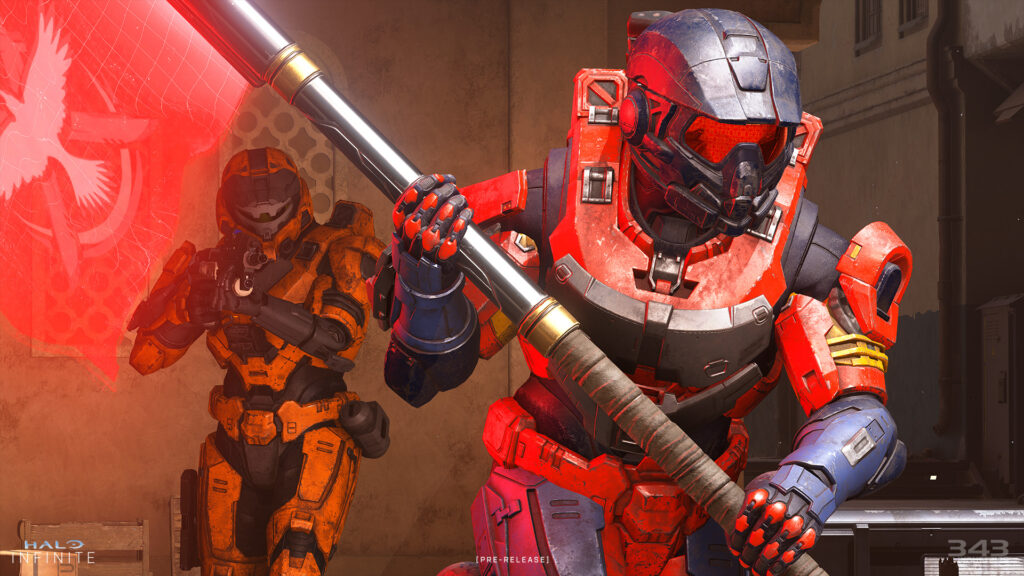 Multiplayer
Popular game modes such as Slayer or Capture the Flag make a return. Teams modes can be played in the classic 4v4 but, with Halo Infinite, there's also the epic Big Team Battle variation of team multiplayer modes that allow for two teams of 12 players to go up against one another – something that wasn't an option in any of the previous games. Also, according to some attentive users, the game has some hidden multiplayer modes on PC that can be accessed if you first start the game with your Internet off, then launch an offline gameplay mode, and then turn on the Internet.
Early Reception
The game was released on the 8th December 2021 and has thus far received mostly positive reviews from critics. For now, the user reception of the game, too, seems to be generally favorable. However, at the time of writing this article, the game hasn't been officially out for more than a couple of days, so only time will tell how satisfied would people be with this latest installment in the Halo Series.
Compatibility and System Requirements
Since this is a game that is created for Xbox and PC, it's no surprise that it's currently not available for Mac and will almost certainly never get an official macOS version. However, if you own a powerful enough Mac and want to try out Halo Infinite without purchasing an Xbox or a PC in order to do that, there may actually be more than one way to get this game running on your Mac. We will show you the different options below, but you must first ensure that your Mac's hardware is up to the task. Check out the minimum and recommended system requirements for Halo Infinite down below to see if your Mac meets them. It is strongly recommended that your Mac gets close or better yet exceeds the recommended system requirements because the workaround methods we will be showing you below would put additional strain on your Mac's hardware, so only covering the minimum system requirements for Halo Infinite will probably not be enough.
MINIMUM:
Requires a 64-bit processor and operating system
OS: Windows 10 RS5 x64
Processor: AMD Ryzen 5 1600, Intel i5-4440, or equivalent
Memory: 8 GB RAM
Graphics: AMD RX 570, Nvidia GTX 1050 Ti, or equivalent
DirectX: Version 12
Storage: 50 GB available space
RECOMMENDED:
Requires a 64-bit processor and operating system
OS: Windows 10 or 11
Processor: AMD Ryzen 7 3700X, Intel i7-9700k, or equivalent
Memory: 16 GB RAM
Graphics: Radeon RX 5700 XT, Nvidia RTX 2070, or equivalent
DirectX: Version 12
Storage: 50 GB available space
Note: If you want to use the XCloud method shown below to play Halo Infinite, your Mac doesn't need to meet any of the system requirements for Halo Infinite. It does, however, need to meet the requirements for the XCloud gaming service.
Play Halo Infinite on Mac M1
Halo Infinite can be played on Mac M1 through Microsoft's XCloud gaming service. Another workaround method of playing Halo Infinite on Mac M1 is to use Parallels to set up a Windows 11 virtual machine on your Mac and then play the game through it.
Parallels is a virtualization program, which means that it helps you set up a Windows 11 VM (virtual machine) on your M1 Mac. You can open the VM as you would open a regular app, and the interface of the VM would be that of Windows. Once you are in the VM, you'd be able to do pretty much anything that you could do on a Windows computer, including playing Windows games. However, since this isn't an official way of playing Windows games but a possible workaround, performance may not always be great, and it really depends on the specific game's requirements and programming as well as on your Mac's capabilities how well a given game would run on your Mac. Note that the maximum number of CPU cores and amount of RAM that the VM can use would be smaller than the full hardware capacity of your Mac since some resources need to be left for your macOS. Because of this, to use Parallels to play Windows games, your Mac needs to meet not only the minimum system requirements for the game but also the recommended ones.
Another note we should make is that Parallels is a paid software that has a free 14-day trial. Our recommendation is to make use of that free trial period to figure out whether you are satisfied with the performance you can get while playing Halo Infinite through Parallels, and then decide whether you'd want to purchase the program to keep using it. Below, we've shown how you can use Parallels to set up a Windows 11 VM on your Mac. Once the VM is ready, you can use the instructions on how to install the Windows version of Halo Infinite shown further down this post to install the game in the virtual machine and start playing it.
For starters, download and install Parallels by first going to this page and selecting the Download Free Trial button.

Next, click Download Now, download the installation file for Parallels on your Mac, and start it.

Double-click on Install Parallels Desktop in the window that opens, and click Open if your Mac warns you that the program is from the Internet.


After Parallels downloads the files it needs for the installation, accept the software agreement, enter your password, click on Next, click OK on all permission requests that pop up on your screen, and then select Finish.
Next, click Continue Trial and to confirm that you want to use the trial version.
After that, click here, then click the Register button under Meet the Windows Insider Program in the page that opens.

Use your Microsoft account (create one now if you don't have an account) to log in.
Next, agree to the terms of use, click Register, then click Flight Now and go to this page.


If you don't see a download button in the newly-opened page, click the Sign in icon in the top-right, sign in with your Microsoft account, then click the Windows Client ARM64 Insider Preview button, and start downloading the ARM VHDX file on your Mac. The file is quite big, so some time will be required for it to download.


Once the file is downloaded, click Continue in Parallels, then select the Install Windows or another OS from a DVD or image file option, and click Continue again.
Now drag-and-drop the ARM file into the center of the Parallels window and select Continue/Next.
When asked to choose between Productivity and Games Only, select the latter option (if you are only going to be using Parallels for gaming) and click Continue.
Next, check the Customize option and click Create.
When the Configuration screen appears, go to the Hardware tab, then select CPU & Memory from the left panel, and select the Manual option to be able to make changes. If that option is greyed-out, click the Padlock icon in the bottom-left and enter your Admin password to unlock the feature.
Once the Manual option is selected, set the amount of Memory and the number of CPU cores that the VM will be using to the highest available in order to get the best possible performance while playing Halo Infinite. Note that, if the maximum amount of RAM and/or number of CPU cores you are allowed to give to the VM doesn't meet the minimum system requirements of the game, you won't be able to play Halo Infinite through Parallels and should try another method.


Note that the free trial version of Parallels can only support up to 8 GB of RAM (memory), so if you want to use more, you will need to get the Pro version of the program.

After you make the necessary changes in the Windows 11 Configuration window, close the window and click Continue.
Give whatever permissions are requested during the installation, and the VM should soon be ready for use.
Once the installation completes, create a Parallels account in the window that pops up, or create a new account right now. You can also sign in with your Apple ID, Facebook account, or Google account.
Once you are signed in, Windows 11 should start, and you will probably be greeted by a Windows Update page, where the available Windows updates should already be in the process of getting installed. Once all updates are installed, click Restart Now and wait for the VM to restart.
After the restart, Parallels will probably automatically start installing software tools needed for the proper functioning of the VM – wait for the installation to complete and the restart the VM once again. After this restart, the VM should be ready for use, and you can move on to downloading, installing, and playing Halo Infinite.
Note: If you are on an Intel-based Mac, you can still use Parallels for gaming. However, in that case, you will need to download and use a Windows 10 ISO file instead of a Windows 11 ARM VHDX file for the creation of the VM. You can download a Windows 10 ISO file from this Microsoft page.
As mentioned above, an alternative way to play Halo Infinite on Mac would be to use the XCloud gaming service by Microsoft. Instructions on how to do this are shown in the next section of this article.
How to play Halo Infinite on Mac Cloud Gaming
To play Halo Infinite on Mac, you can install Windows 10 on your Mac using Parallels or Boot Camp Assistant and play the Windows version of the game. Alternatively, use XCloud to play Halo Infinite on your Mac through Safari or Chrome.
If you are using an M1 Mac, the Boot Camp Assistant method isn't an option, as only Intel-based Macs have this app. An alternative variant is the Parallels method, as shown above. On the other hand, if you are on an Intel-based Mac, both the Parallels and the Boot Camp Assistant methods are viable options for playing Halo Infinite on your Mac. The third option for both Intel and M1 Macs is to use the Microsoft XCloud service – this is a cloud-gaming service similar to GeForce Now and Google Stadia that would allow you to play different games on your Mac, even if those games don't have Mac versions, and without needing to install them on the computer. Below, we will show you how to use the XCloud gaming service, and then we will also explain how to install Windows 10 on an Intel Mac so that you can play Halo Infinite through Windows 10.
Using XCloud to play Halo Infinite on Intel Macs and M1 Macs
XCloud allows you to play Microsoft games on a remote gaming rig from a wide variety of devices and operating systems, including iPhone, iPad, Mac, PC, and Android devices. Since there's currently no native XCloud app for Mac, you can access and use the service from the Safari or Google Chrome browsers. Here is how to play Halo Infinite using XCloud:
Start Safari or Chrome and visit www.xbox.com/en-US/play.
Create a new account or if you already have a Microsoft account, sign in with it.
Type Halo Infinite in the search bar (top-right corner) and select the game when it appears.

On the Halo Infinite page, select either the Play with Game Pass Ultimate option or the View in Store option.

If you selected the former option, click on Join (twice), then carefully read the description of the Game Pass Ultimate subscription payment, click Next, select a payment method, provide the required payment details, and start your subscription.

If you selected the View in Store option, you will be redirected to the Halo Infinite purchase page on the Microsoft site, where you need to purchase the game.

Once you purchase Halo Infinite or start your Game Pass Ultimate subscription, you can return to the XCloud page of the game, click on play, and the game will start in your browser.
Installing Windows 10 using Boot Camp Assistant on Intel Macs
Go to the Windows 10 ISO download page, select the base Windows 10 edition and a language of your preference, confirm both, and then click the 64-bit Download option.

Start downloading the Windows ISO file and in the meanwhile go to Finder > Applications > Utilities and start the Boot Camp Assistant app from the Utilities folder.

Wait for the Windows 10 ISO to download, and then click Continue in Boot Camp Assistant.
Next, if the downloaded ISO file isn't already chosen in the Boot Camp Assistant, click on Choose, navigate to the file, and open it in the app.

Next, by dragging to the left or right the small dot that's between the macOS and Windows partitions, change the storage space distribution so that the Windows partition is provided with no less than 150 GB of space. At the same time, you need to leave at least 50 GB of free storage for the macOS partition. In case there's not enough free storage on your Mac at the moment to do this, you must first free up some space before starting the installation.

Once everything is ready to begin, click Install and wait as the Boot Camp Assistant prepares for the installation process. Once the app loads everything, enter your Admin password to begin installing Windows 10.
Your Mac will restart, and after it does, it will load into a Windows logo screen, where you must select a location and language and then click Next.
On the next page, enter your Windows 10 product key and click Next or click on Skip/I don't have a product key if you don't have a key.
If, on the next screen, you need to choose what edition of Windows 10 to install (Home or Pro), opt for the Home variant unless you specifically need to install the Pro edition. Click Next after you select a preferred edition.
Next, agree to the License Agreement and click Next to begin the installation. While your Mac is in the process of getting Windows 10 installed on it, make sure that it doesn't get shut down and that its lid doesn't get closed. It's strongly recommended that, if you are using a MacBook, you keep it plugged in to a power outlet instead of relying only on its battery.
After Windows 10 is installed, the Mac will restart again and once it loads, you must go through some customization settings for Windows 10. If you want, you can skip his and use the default settings, but we recommend that you take your time to personally customize everything.
Next, create a Windows account by typing in a username and a password and move on to the next section.
Now you can activate the Windows 10 virtual assistant, Cortana, and customize its settings, but you can also leave this for another time – either variant is fine.
After that, your Mac will finally load Windows 10, and you will most likely see a Boot Camp Assistant window on your screen. Click Next > Agree > Next in it to start installing different drivers for Windows that are necessary for your Mac to function properly with the new OS. If any permissions are requested of you, provide them in order to allow the installation to proceed. Once all necessary drivers are installed, restart your Mac.
(Optional Step) Though not absolutely necessary, we strongly recommend that, after your Mac restarts, you also perform the following actions:

Open the Start Menu, search for Apple Update, open it, and install whatever updates are available, after which restart your Mac.
From the Start Menu, go to Update & Security, open the Windows Update section, and wait as the various available updates get automatically installed. Once everything is ready, restart the machine yet again.
After all of this is ready, you can finally proceed to the fun part of installing and playing Halo Infinite on your Mac. Brief instructions on how to set up the game are shown right below.
Installing Halo Infinite in the Windows 10 partition or Windows 10/11 Parallels VM
If you've chosen to use the Parallels or the Boot Camp Assistant method to install Windows on your Mac and then play Halo Infinite through it, follow the next instructions to install the game.
Boot your Mac into Windows 10 or start the Parallels Windows 11 VM.
Go to Steam, log in with your Steam account (create an account now if you don't have one).
Next, download and Install the Steam Client for Windows on your Mac.


Open the Steam Client, click on Store, search for Halo Infinite, and open the game's page.
On the following page, select Add to Cart, then click on Purchase for Myself, pick a payment method, and provide the necessary details.


After you purchase the game, return to the game's page in the Steam app, click on Play, and follow the installation prompts to install Halo Infinite 5.
Once the game is installed, start it from the shortcut on your Desktop or, if you choose not to create a shortcut, go to its installation directory and start it from there.
Martina Nikolova
Martina likes to get into nitty-gritty of tomorrow's tech, from product design across to security based solutions. A long time mac user and developer, she has the expertise and strives to give new insight