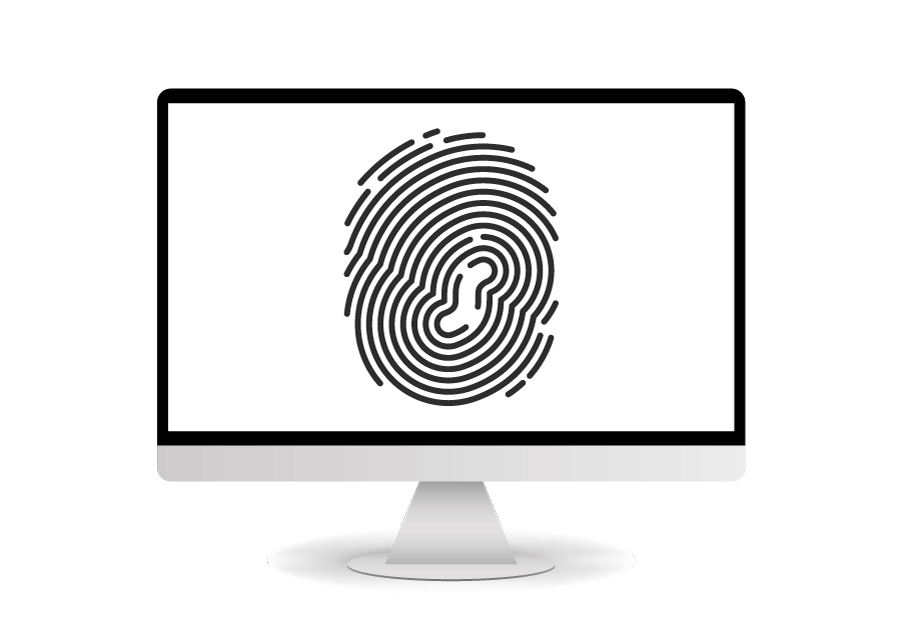 Fingerprint not working on mac
MacBook Pro has a helpful fingerprint recognition feature that allows you to unlock your computer without the need to type in a complex password. Some MacBook Pro users, however, are reporting that they are having issues with this feature and cannot use it despite that everything seems to be set up correctly.
In general, the Touch ID on MacBook Pro can store up to 5 fingerprint IDs but, sometimes, the software may refuse certain ID slots due to some flaws. Glitches and other system bugs can also prohibit the recorded fingerprints from being identified by the software.
Fortunately, there are some quick solutions that may help you to address MacBook Pro fingerprint registration and recognition problems and, on this page, we will describe them.
Fingerprint not working on mac Fix
Make sure that your fingers are clean and dry
Problems with registration of new fingerprint on Touch ID may emerge due to the sensor being touched with unclean fingers. That's why make sure the fingers you are using are clean from moisture, sweat, oils, bruises and aren't too dry.
Update to macOS 11 Big Sur
Mac OS updates come with fixes for different issues, including for Touch ID, that's why to ensure that the system is working smoothly, it is best to install the latest upgrades.
You can check for pending updates on your current Mac OS by going to the App Store and then clicking on "Updates" the in App Store toolbar.
Erase and reinsert the MacBook Pro Touch ID Fingerprints
Deleting and re-adding fingerprints will help solve this issue if you ever have a "Fingerprint Limit Reached" error message on MacBook Pro.
To erase and re-add your MacBook Pro Touch ID fingerprints, do the following:
Click on the Apple Menu and navigate to "System Preferences".
Then press on the Touch ID pane.
After that click on the "Touch ID MacBook Pro Settings". You will see a window with all the registered fingerprints.
Move your cursor on the fingerprint icon you want to remove and press the "X" button in the upper left corner.
You will be asked to type your MacBook Pro System Password to confirm the deletion.
Then restart the MacBook Pro Touch ID and insert your fingerprints again.
To do so, go to "Apple menu and click on System Preferences. Find the Touch ID Preference pane and then click on "Add fingerprint" on the new window that appears. You will be prompted to type the system password of the MacBook Pro to confirm the action.
Reset your System Management Controller
Your System Management Controller (SMC) monitors a range of low-level MacBook Pro functions including the power button, the backlight of the keyboard, the battery settings, the motion sensors, and many more. An issue with SMC may interrupt the normal operation of different apps, including the Touch ID, which is why we suggest you check it for problems in case that you are having trouble with your fingerprint registration or recognition.
Depending on whether the battery of your MacBook Pro is removable or not, there are two ways for resetting the System Management Controller.
Resetting SMC in non-removable battery MacBook Pro devices (applicable for models from 2009 and later)
1. Shut your Mac down from the Apple menu.
2. After your mac is fully shut off, press the "Shift +Control + Option" keys from the keyboard together with the Power button (that also serves for your Touch ID button) for 10 to 15 seconds.
3. Then release all the keys and press the power button alone to switch on your Mac. When it launches, your Mac will work with the SMC reset.
Resetting SMC in removable battery MacBook Pro devices (applicable for models released before 2009):
1. Switch off your Mac and separate the battery (if you need assistance on how to remove the battery from the computer, please contact an Apple Service Provider or an Apple Retail Store).
2. After you have separated the battery, press the power button for 10 seconds and then insert the battery on place.
3. Once you are done, press the power button again to switch on your Mac.
If the Touch ID and password option are not showing up when you try to switch between different accounts, here is a quick fix that may help:
Switch off your computer.
After that press together "Shift", "Control", "Option" and the power button and hold them for 15-20 seconds. You won't see anything on the screen but this key combination resets the Touch ID.
Then, switch on your computer as you normally do and login as usual. Now the Touch ID should work.
If you are still having an issue, try contacting Apple for support.
Another issue with the fingerprint ID that some users report is that, initially, when they get their MacBook Pro and set the Touch ID it works fine, but, all of a sudden, it stops working and the touch bar stops asking them for a Touch ID and prompts them to type the password.
A possible solution to this issue is the following one:
Go to your System Preferences and navigate to Touch ID
Uncheck the checkmark for "Use Touch ID for: "Unlocking your Mac"
Next, log out of the computer
Then immediately log in
Then, go back to System Preferences>Touch ID and put the checkmark for "Use Touch ID for: "Unlocking your Mac"
Check if the issue is resolved
If you have any other fixes or tips that can help, please feel free to share them in the comments.
Martina Nikolova
Martina likes to get into nitty-gritty of tomorrow's tech, from product design across to security based solutions. A long time mac user and developer, she has the expertise and strives to give new insight