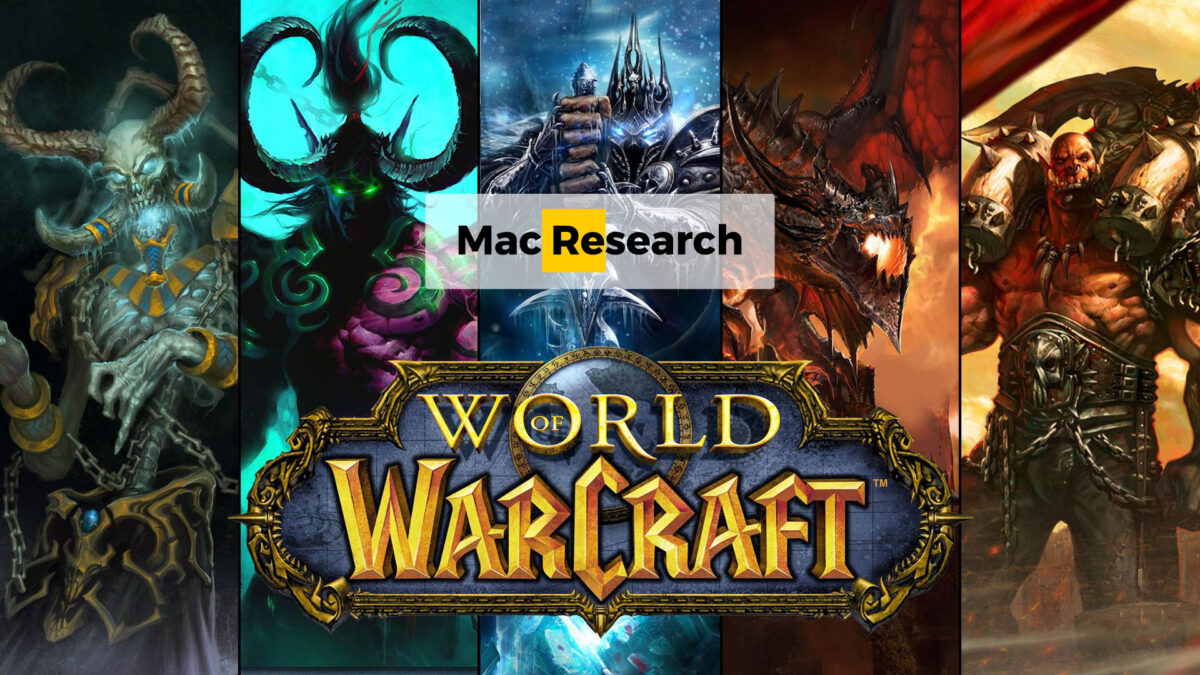 About World of Warcraft on Mac
World of Warcraft is an MMORPG game developed by Blizzard, that continues to dominate the gaming market more than 16 years after its release. World of Warcraft is a pack of everything – difficult raids, diversified quests, and massive, experimental expansions that take big risks. After years of additions and storylines to catch up on, the game could be challenging even for experienced gamers. That's why there's a lot to consider when starting off in WoW, but it's a ride that you can enjoy, where the end goal isn't enough. It's a journey that might last for hundreds of hours.
The previous years of WoW expansions heaped on top of each other (with adjustments only considering the most recent) have resulted in an inconsistent storyline. Players rushed through cool environments too quickly, leaving stories mid-way because they had out-leveled the quest.
Now it's a great moment to be a WoW player
Shadowlands, the latest expansion of the game, premiered in November 2020, however, opens up a previously unknown universe in the Warcraft cosmology. With an entirely new set of features, Shadowlands takes players to Warcraft's afterlife, introducing a roguelike dungeon that changes every time you enter it, and four new factions to join, each with their unique rewards, special activities, and abilities.

This is a big update, but since MMOs are continually changing, it is expected that Blizzard will undoubtedly add new zones, additional story quests, and even new systems over the following few years.
World of Warcraft: Shadowlands Gameplay
The game starts with Sylvanas Windrunner that has blasted open the passage to the afterlife. The defenders of Azeroth have been dragged into the darkness. An ancient death power threatens to unravel reality.
Those who go over will find hidden realms of wonder and horror. The Shadowlands is a world between worlds whose fragile balance preserves life and death.
You play as a hero of Azeroth, where you have the power to cross over in body and soul. To help Warcraft legends journey back, or complete their final destiny, you must discover a cosmic conspiracy.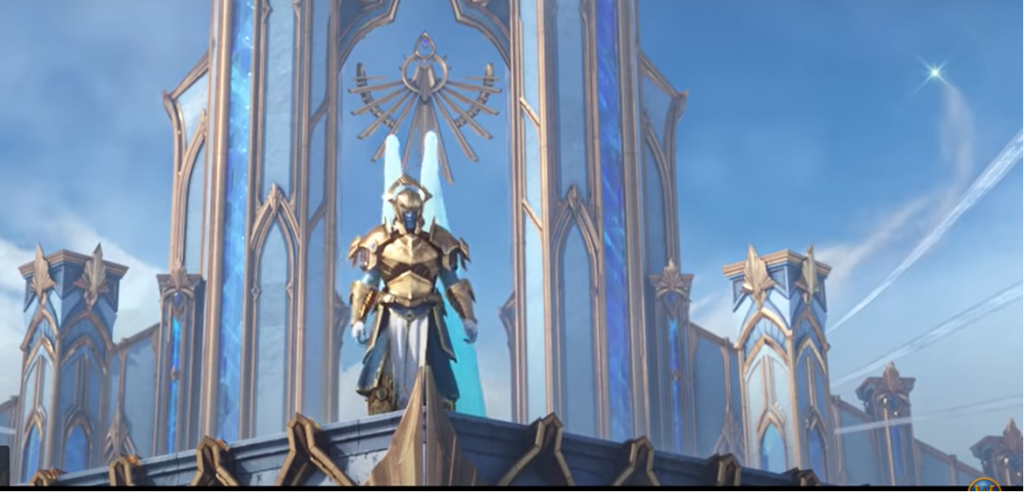 Oribos, the Undying City
All souls entering the Shadowlands arrive in Oribos. The deceased are judged here before being transferred to their last destinations.
Covenants
As you enter the game, you can align with one of four Covenants mysterious sects, each seeking to restore harmony to the Shadowlands. Once you do that, you can get into your Covenant's Sanctum, where you can accept unique quests, run a large-scale covenant campaign, and summon allies for vital missions. You can earn new abilities and visual appearance, based on the Covenant and class, as well as establish bonds with powerful souls, that allow you to draw on their essence to further tailor your unique abilities.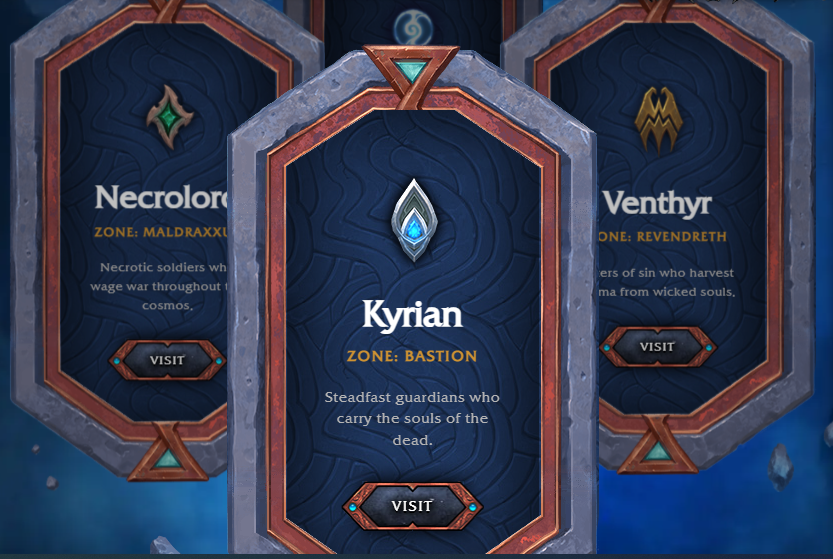 Infinite Dungeon – Torghast, Tower of the Damned
An exciting new feature is the infinite prison, used to keep only the most dangerous souls in its endless jail. You must now free some of Azeroth's greatest heroes from the Jailer's tower before he expends their souls.
Torghast is an ever-changing dungeon that may be challenged solo or in a group. Your runs will be unique, but you must tread carefully. Death is costly. Defeat Torghast's unpredictable threats to gain unique powers and items for your current or next run. More advancement means more chances to find tools to construct legendary weapons and armor to help restore balance to the Shadowlands.
Leveling Up
World of Warcraft: Shadowlands makes leveling easier to better prepare the players for what comes next. There is a new level cap of 60, so you'll need to level up to 50 before entering the Shadowlands. There is a change in the experience curve that makes preparing for new challenges faster than ever, and each level provides real boosts in progress and power.
*Dungeons can still be out-leveled for transmogs or completion.
Is WoW worth playing in 2022?
Despite its age, Blizzard's long-running MMORPG is still worth playing in 2022, thanks to updates like Shadowlands, which, considering the last few years, it's probably the game's best performing expansion in its modern age.
Of course, it's difficult to say whether World of Warcraft will be enjoyed by everyone because it depends on the individual player's desires. Those hunting for ultra-specific bonuses may not always find them, despite the positive general feedback on the MMO's overall gameplay. Yet, there is something for both, World of Warcraft newcomers and returning veterans. Shadowlands's reviews are positive, the engagement of players is still high, and Azeroth is still alive.
Can I play WoW on Mac?
Whether you are new to the game or you've just purchased a new laptop, you may be wondering if you can play WoW on Mac. The wildly popular multiplayer game has been accessible on PCs since 2004 and had 12 million subscribers at its peak, with most users on PC.
To install WoW on Mac, your machine must meet the minimum requirements. The good news is that, as long as your Macbook Pro (or iMac or Air or Mini) has the following specs, World of Warcraft can run on it:
Operating System: macOS 10.13
Processor: Intel Core i5-4670
Video: AMD Radeon R9 M290 2GB or NVIDIA GeForce GT 750M 2GB or Intel UHD 630
Memory: 4GB RAM
Available Storage: 100GB SSD or HDD
And how can you install the game? That's the next thing that we will explain, so keep reading.
How to play World of Warcraft on Mac
To play World of Warcraft on Mac, you need to pay for a subscription to the game and then download its macOS version. One other way you could play World of Warcraft on your Mac is to use the Boosteroid cloud-gaming platform.
World of Warcraft comes with a macOS version, so installing it and playing it on a Mac can be done very easily and doesn't require resorting to complex and time-consuming workarounds. However, an even easier way to play this game is to run it through Boosteroid. Boosteroid is a type of gaming service that implements cloud technology to enable its customers to play a wide selection of games directly from their browsers (the Chrome and Opera browsers are recommended for use with Boosteroid). While playing a given game through Boosteroid, the game would really be running on another computer and not on your Mac. That other computer would be connected to your Mac, and you'd see and control what's happening on it, thus being able to play the game remotely, without needing to have it installed on your Mac. World of Warcraft, while not particularly demanding in terms of CPU, GPU, and RAM requirements, is still a rather large game, and you'd need around 78 GB of storage space to accommodate it if you want to install it on your Mac. With Boosteroid, you can save all that storage space and still play the game as if it were on your Mac.
Below, you will find instructions on both how to play the game through Boosteroid and how to download it and play it natively.
WOW with cloud gaming
WOW is now available to play on cloud gaming servers. This assures NO
compatibility issues while playing on your Mac as well as top-notch performance.
Step 1. Register for WOW Account
You can go straight ahead and buy WOW from the Steam store. You can play the game right away after you have purchased it. If you feel the game graphics are under-performing, you can proceed to step two where you can upload the game to the cloud gaming library for better performance.
Step 2. Register and Play WOW on Boosteroid
All you need to do now is register for Boosteroid. This allows you to add WOW to their Cloud Gaming Library. Once signed in you can seamlessly play the game from your Mac or any other device.

When Registered you will have additional access to more than 70 top-rated games for free. Pricing varies depending on the subscription plan.
How to play World of Warcraft using Boosteroid Tutorial
First, you are required to have a Battle.net account and to have an active World of Warcraft subscription on your account – go to the provided links to complete those requirements if you don't meet them.


Note that you can still play World of Warcraft without having a paid subscription, but you will have a number of limitations, such as not being able to level up your characters beyond level 20. The free version of WoW is considered as a free trial and doesn't let you get the full experience of the game. If you want, you can put off getting a paid subscription for now and play the game for free until you decide whether you want to get the paid version.

The next step is to register on Boosteroid and to enter your account.

After that, click the search icon on the Boosteroid site, type World of Warcraft, click the game when it shows up as a result, and then select Play on the next page.


If this is the first time you are about to be playing a game through Boosteroid, you will be asked to purchase a paid subscription to the service to be able to play – click the Subscribe button and choose a paid subscription plan.

Next, pick whichever payment method you prefer, enter your details, and perform the subscription purchase.
Once you have a paid subscription, you can start playing – click the OK, let's go button when told that to play the game you must log in with your Battle.net account and then enter your Battle.net username and password to enter the game.

How to download World of Warcraft on Mac
To download World of Warcraft on Mac, visit the download page on Blizzard's site and download it from there. After you download World of Warcraft on your Mac, you may want to purchase a paid subscription for the game to get the full gameplay experience.
Since a macOS version for WoW is available, there's nothing complicated or difficult about getting the game. As was noted above, however, bear in mind that this is a rather large game, and you will need to have enough free storage space on your Mac to accommodate it. We recommend having at least 100 GB of storage space – 78 GB for the game and the remaining gigabytes of storage, to keep your Mac from becoming slow and experiencing performance problems due to its drive being full. Here is a brief explanation of how to get the game installed on your Mac.
Go to this Blizzard page, click on the World of Warcraft link, and select Download for Mac.


Download the game's installation file on your Mac and open it.

Follow the prompts, provide your Admin permission when it is required, and launch the installation – note that this will install the Battle.net client and not the game.
Open the battle.net client once it is installed and log in with your Battle.net account.|

Review the installation settings for World of Warcraft and click on Start Install to begin installing the game.

After the installation is complete, you can launch World of Warcraft from its icon in your Applications folder or from the Battle.net client.
World of Warcraft on Mac M1
World of Warcraft is playable on Mac M1 through its macOS version that you can download from Blizzard's downloads page. To download and play World of Warcraft on Mac M1, you must first get the Battle.net client and download the game through it.
There's virtually no difference in the way you are supposed to play WoW on an M1 Mac and on an Intel-based Mac. The macOS version of the game works equally well on both types of Macs and since it is a rather forgiving piece of software in terms of system requirements, even older Macs can run it just fine. As for the newer and more powerful M1 models, you should face no issue with running WoW on such a Mac.
Still, if you want to save your storage space for other, more essential data, you can certainly do that and still get to play the game. As already mentioned, cloud gaming can let you play World of Warcraft without installing it on your computer. Check out our instructions on how to use Boosteroid that are available above to learn more about this alternative method of playing World of Warcraft on Mac.
Martina Nikolova
Martina likes to get into nitty-gritty of tomorrow's tech, from product design across to security based solutions. A long time mac user and developer, she has the expertise and strives to give new insight