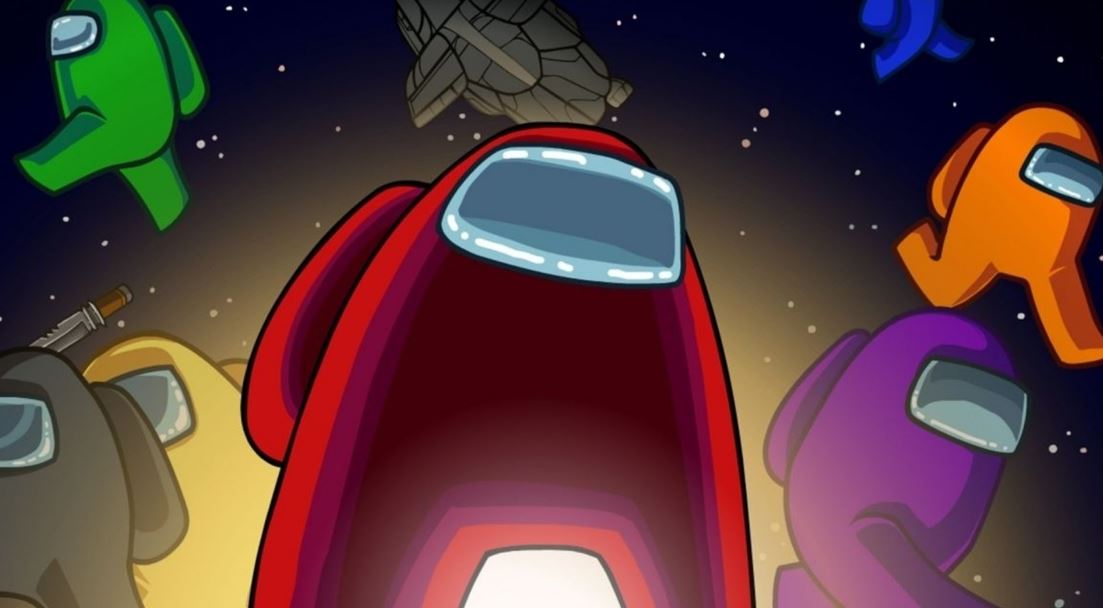 The perfect Covid era game
Among Us is a popular multiplayer social deduction game for iOS, Android, and PC developed by Innersloth that has been around for more than two years but it wasn't until fairly recently that it became a huge hit with huge popularity. At the moment, no less than 200,000 players are online, playing Among us, at any given time and the number of registered users is times that number. Among us has a deceivingly simple, yet highly entertaining premise, where the players are separated into two groups – crewmates and imposters.
The goal of the game is for the imposters to complete tasks around the map while simultaneously trying to uncover and eliminate all imposters. On the other hand, the imposters' goal is to sabotage the crewmates and eliminate them before all their tasks are completed.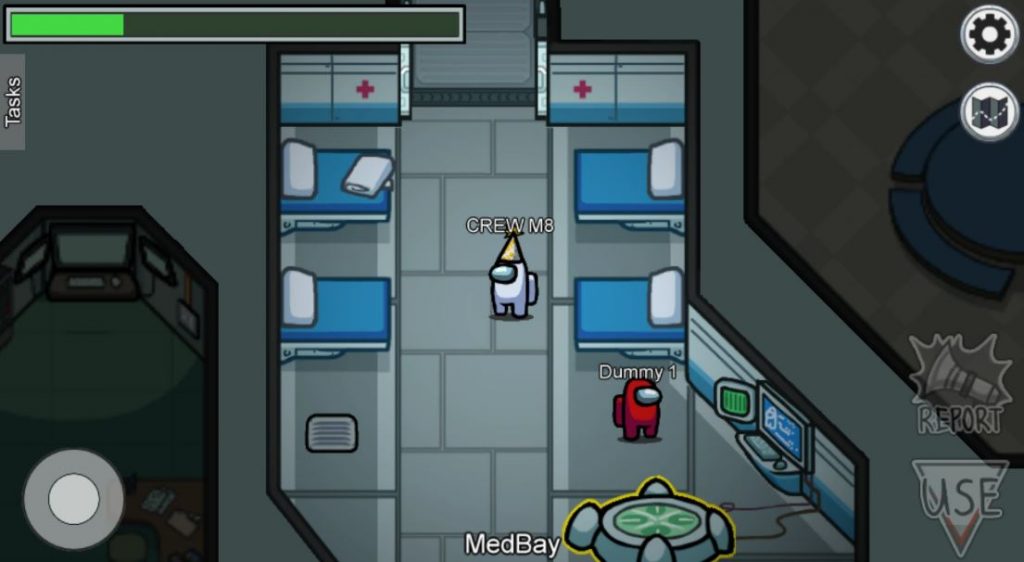 Undeniably, this game can offer hours of fun to anyone who is willing to give it a try and there's certainly no shortage on different platforms that it is available for. As we mentioned, you can play Among Us on your Android or iOS mobile device and you can also download it from Steam on your Windows PC. The mobile versions of the game are free while the Steam version costs 5$ at the moment of writing. However, there doesn't seem to be an official version for Mac at the moment (and there will likely not be one in the foreseeable future). That said, there's still a perfectly legal and safe way to play Among Us for free on Mac as well as on PC and, in the next lines, we will show you how you can do that using the BlueStacks platform.
What is BlueStacks?
BlueStacksis a cloud-based platform/emulator that allows users to run Android apps on Windows and macOS computers. With the help of BlueStacks, you could download the Android version of Among Us on your Mac (or PC) and play it for free (since the Android version is free). BlueStacks is free to use so you won't be required to pay anything to get it on your Mac.
Is BlueStacks Among Us safe for Mac?
Playing Among Us with BlueStacks is a perfectly safe and legitimate cross-platform emulator and it poses no threat to your Mac system. 
Here, it's worth noting that the creators of the platform point out on their official site that BlueStacks is primarily used by Windows PC users and that is why innovations and updates for the Windows version of the app are priterized over Mac. This is not to say that the Mac version wouldn't eventually get all the new updates and improvements but it may take a bit longer compared to its Windows counterpart.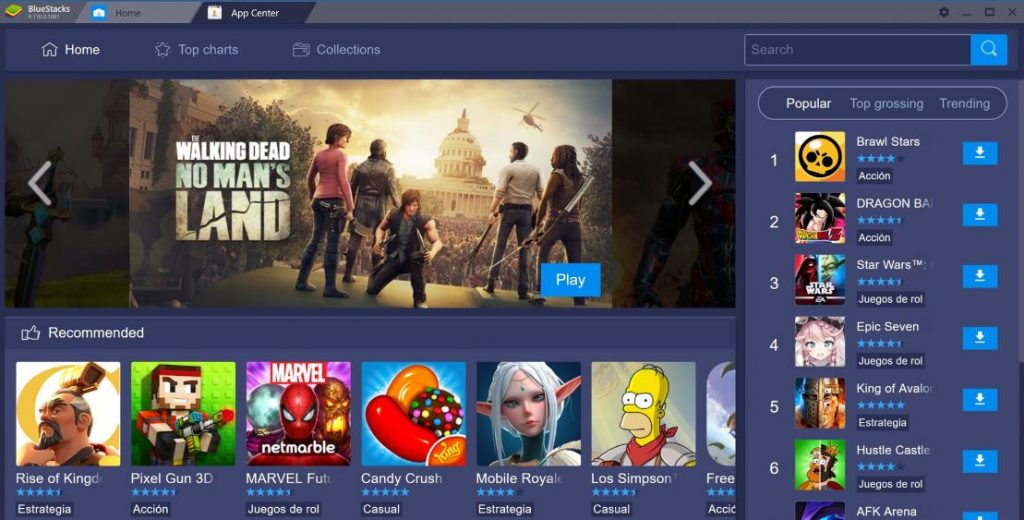 Among Us Download On Mac Tutorial
The first thing you must do is download BlueStacks from its official site.
After the installation file is downloaded, open it to install BlueStacks.
Click on Open when asked if you are certain you want to open the app.



Follow the prompts of the installer and provide your password if required to do so.
If you get a notification that a system extension by "BlueStacks Systems" has been blocked, click on OK and then select Open Security & Privacy.



In the Security & Privacy window, click on the Allow button next to the message System software from developer "BlueStacks Systems, Inc." was blocked from loading.

Now, BlueStacks should install without a problem and you should be able to run it on your Mac.
After the installation is completed, start the BlueStacks app and sign in with your Google account.
Once you are inside the app, type Among Us in the search bar and download the game.
Wait for the game to install and click on its icon to start playing.
Play Genshin Impact on Mac for Free
Playing Among Us on Mac
The BlueStacks emulator will automatically give you the following controls for the game:
WASD for moving around the map.
E and Space for using objects.
Q for killing enemies.
R for reporting found bodies.
The Mouse is used during minigames and for interacting with the menu options.
You can use the Option + Enter key combination for toggling between full screen and window mode.
If you want, you can switch to mouse-only controls from the game options. When using this mode, the gestures with your mouse will work like mobile controls on a touchscreen.
You can use BlueStacks for other games too!
Obviously, BlueStacks offers you access to an incredibly wide variety of mobile games that you can now play on your Mac. However, we must remind you and warn you to only download games on your Mac that are from reputable and reliable developers. Also, make sure that you don't download any low-quality games that imitate their original versions because this could sometimes end up causing problems such as walls of ads and sudden screen pop-ups that can be very unpleasant.
When will Among Us be available for Mac [Official Version]
Currently, there is lack of official information on the matter which suggests that there are no plans to develop an official version of the game for Mac, at least not in the foreseeable future. At the moment, the only official desktop version for Among Us is the Windows one and it can be downloaded for 5$ from Steam.
Among Us 2 officially cancelled
In a recent blog post by PuffballsUnited, the game's publisher, posted on the 23 of September,, there has been an update on the incoming changes to the game as well as new information about the potential for an upcoming sequel. According to the post, the plans for a sequel have now been officially dropped as Innersloth would be putting more focus on improving and updating the original installment of the game.
According to the game's creators, their intention is to add all content that has been initially intended to be featured in the supposed sequel to Among Us 1 through a series of updates focused on expanding the current game.
PuffballsUnited has admitted that it will be more difficult to modify the current code of AmongUs to accommodate the incoming changes rather than starting anew and creating a whole new game. However, according to the game's publisher, this is good news for the players who are already playing AmongUs and who own the game. This means that those players wouldn't need to spend more money on a sequel and would get all of the new content automatically as the new updates for the game get released.
Martina Nikolova
Martina likes to get into nitty-gritty of tomorrow's tech, from product design across to security based solutions. A long time mac user and developer, she has the expertise and strives to give new insight