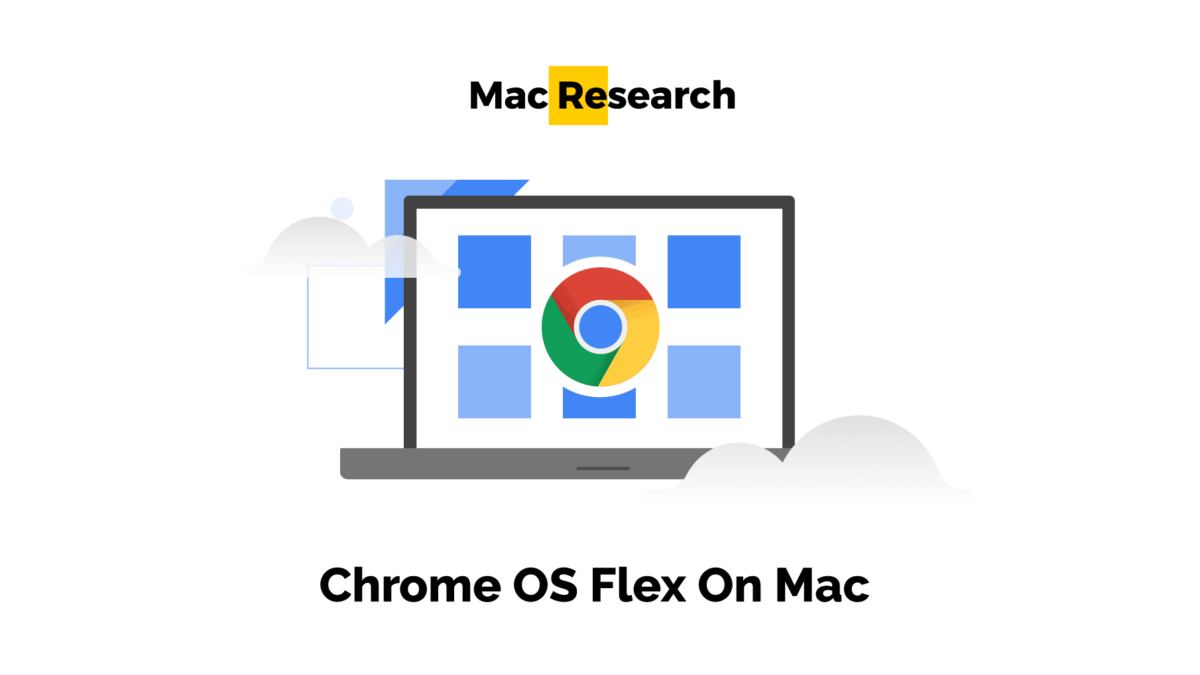 About Chrome OS Flex On Mac
Google has recently launched Chrome OS Flex, an operating system promoted as an OS that can extend the life of older PCs Macs that are no longer receiving new updates. Chrome OS Flex is free to download and can be installed on Intel Macs.
So what does this mean for your mac exactly? Essentially that you will be trading macOS for a different system, the one that runs on Chromebooks.
Why would you want to change your OS? In principal, this could be very useful for a variety of purposes, but the main one is if your device is old and unsupported, and doesn't have many of the mainstay modern features of newer macs.
But how much of a difference would it make? Depending on what exactly you want, we have covered and analyzed most of the pros and cons of Chrome OS Flex, so you can determine whether you should be interested in it.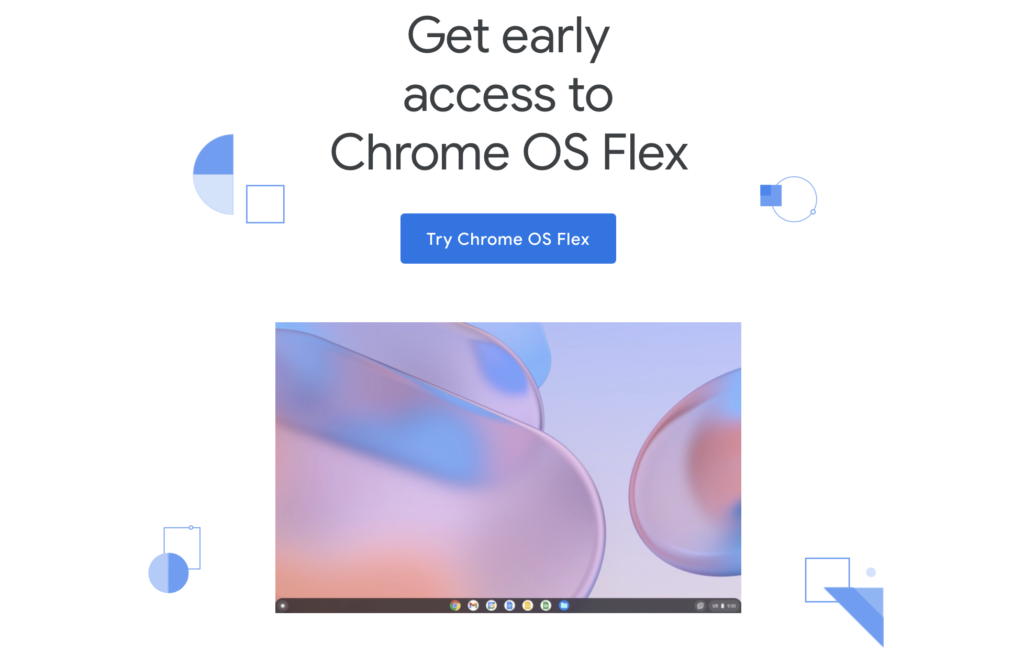 A couple of days ago, Google's Chrome OS Flex was released in early access and users can now download and test it on their old PC and Mac computers. The interface of Chrome OS Flex is similar to that of the Google Chrome browser. The OS offers cross-device features with Android, and it comes with Google Assistant and cloud-sync – features that can be found in today's Chromebook machines. In other words, installing Chrome OS Flex on your Mac or PC laptop would effectively turn them into a Chromebook machine.
Unfortunately, for the time being, there seem to be no plans for adding Play Store and Android apps to Chrome OS Flex.
To install Chrome OS Flex on your MacBook, you can either use a Bootable USB device or directly use your Internet connection to perform the installation. There's even an option to first trial Chrome OS Flex by loading it from the Bootable USB without the need to install the OS. For the moment, Chrome OS Flex can only work on Intel or AMD processors but doesn't work with CPUs that have ARM architecture, which means that you cannot install it on an M1 Mac.
Since Chrome OS Flex is still in its early access state, it is expected that there will be bugs, so bear this in mind if you want to give the new OS a try. It is expected that a stable version of Chrome OS Flex will become available in the coming months, but a concrete release date hasn't been announced yet.
As said, Chrome OS Flex is free – to download and install it, you will need the Google Chrome browser, an empty USB, and the Chromebook Recovery Utility extension for Google Chrome that you can add to the browser for free. You must use the utility to create a USB installer out of your empty USB device. The USB will need to have at least 8 GB of storage space, but we recommend that you use one with bigger storage. You can find more detailed information about Chrome OS Flex as well as for instructions on how to install it on your Intel Mac in this article.
Chrome OS Flex is an operating system owned by Google promoted as an OS that can extend the life of older PCs Macs that are no longer receiving new updates. Chrome OS Flex is free to download and can be installed on Intel Macs.
The purpose of Chorme OS Flex
Chrome OS Flex is pitched as an operating system that will enable you to keep using older PCs and Macs that may no longer work well, or at all, with their default OS. For example, if you have been a Mac user for some time, then you are probably aware that each new major macOS release drops a number of older Mac models from its list of supported devices. Case in point, if you own a Mac machine released prior to 2015, you won't be able to upgrade it to macOS Monterey. Even some Mac models released after 2015 are not compatible with Monterey.
This trend will undoubtedly continue with the next major macOS release that should come out this Fall. But what if your older Mac is still in a good shape, and you want to keep using it. Well, you can simply use it with an older macOS release that supports your Mac model. However, Apple is also slowly dropping its support for older macOS releases, meaning that, at a certain point, the OS you are using on your old Mac is no longer being updated by Apple. It's a similar situation with Windows PC machines – support for Windows 7 has stopped a while ago, Windows 10 is next, but not all PCs (even ones that aren't too old) have the prerequisites to upgrade to Windows 11.
All of this brings us to Chrome OS Flex and its main draw – the option to keep using your older hardware, albeit, with a vastly different and more limited OS. It's an interesting offer, especially if you have an older Mac or PC that's just lying around, gathering dust. Chrome OS Flex will let you use it again and not worry about outdated security or high system requirements that the machine is unable to meet. However, this is still a trade-off option that won't replace a full-fledged OS such as macOS or Windows. Find out if Chrome OS Flex is for you by reading the next lines
Chrome OS Pros and Cons For Mac
Pros of Chrome OS Flex
Gives second life to old, unsupported machines
As mentioned multiple times already, this new and lightweight OS will let you keep using your older Mac (or Windows) computer in case its default OS no longer supports it.
Lightweight OS that allows for a decent performance even on weaker computers
Even if your older machine has low characteristics from a present-day standpoint, if it has 4 GB of RAM and a CPU released in the past 10 (or even more) years, you should be able to use run Chrome OS Flex on it and at least an okay performance.
Easy to install and use
All you will need to perform the installation is an empty USB drive with 8 or more GB of storage, and the Google Chrome browser with the Chromebook Recovery Utility extension attached to it. After the bootable USB is created, it's super easy to install Chrome OS Flex on your Mac. Once installed, the OS itself is very intuitive to use – it looks and functions nearly identically to the Chrome browser, so anyone could use it with ease.
Read-only OS design and integration of sandboxing technology ensures top-tier security
Chrome OS Flex makes extensive use of cloud technology, where it stores the user's data, so almost nothing is saved on the computer. The OS itself is designed to be read-only, which means that new data cannot be written onto the computer, which keeps you safe from all sorts of malware, including the dreaded Ransomware.
Chrome OS also uses sandboxing to isolate potentially harmful content and/or content that doesn't meet the administrator's security requirements.
Free to use
This OS is free to download and use.
Reduces e-waste
Keeping old hardware from becoming obsolete is a good way of reducing the amount of e-waste that gets generated each year (more on that in a bit).
Cons of Chrome OS Flex
Lacks many features present in bigger operating systems such as macOS and Windows
Chrome OS Flex is not a full-fledged OS like Windows or macOS and there are many things that you could do in the latter two that you won't be able to do in it.
No access to macOS and Windows apps and programs
If you are used to working with many different macOS and/or Windows programs and apps, and you need them in your everyday life, then Chrome OS Flex may not be for you, as you won't find those apps available in it.
Your data may be sold to third-party partners of Google
It's no secret that Google gathers user data and sells it to its partners for the purposes of targeted advertising. We've all come to accept this when it comes using Google services and the Google Chrome browser. However, with Chrome OS Flex, your entire operating system would be owned by Google, meaning that your data would be getting gathered all the time – something that won't be happening if you are using macOS.
Chrome OS Flex vs macOS
If you have an old Mac computer (MacBook or iMac) that still works, but can only run on a macOS release that's no longer supported by Apple, you can choose to keep using the computer in this way or to install Chrome OS Flex on it, and your choice would mostly depend on what you need the computer for.
It's risky running your Mac on an unsupported OS. Apple only supports the three most recent major macOS releases – at the time of writing, those are macOS Catalina, Big Sur, and Monterey. Earlier macOS versions are no longer receiving stability and security updates, which leaves computers running on them vulnerable to attacks and susceptible to bugs, errors and other system issues. However, if there are macOS apps and features that you need to use in your day-to-day, you will no longer have access to them if you switch to Chrome operating system. Chrome OS Flex does come with its own set of tools in the form of extensions for the Google Chrome browser, but, needless to say, they can hardly match the functionality of advanced software such as Photoshop, Adobe After Effects, Davinci Resolve, etc. Of course, if you have another, newer machine that's running on a supported macOS version, then this shouldn't be a problem, but if the older Mac you are currently using is all you've got, it may be better to keep it running on macOS, even if it is an unsupported version. However, bear in mind the risks of doing so and consider upgrading to a newer machine, if possible. The alternative to that is to find a way to make do with the tools that are available in Chrome OS Flex.
E-waste considerations
E-waste refers to waste created by discarded hardware that has now become a global issue. This includes obsolete desktop computers and laptops, phones, office equipment and so on. Regular users may not be too concerned with this issue, because their e-waste would be around one or two computers every five or so years. However, businesses and organizations, especially bigger ones, have the power to make a difference if they find a way to reduce their e-waste footprint, and the free availability of Chrome OS Flex can be that way. If a company that has a bunch of old, but still functional, computers chooses to give them a second life by installing Chrome OS Flex on them rather than throw them out in the trash, that would greatly reduce their e-waste as well as help save money for the company. Most types of work done in an office could be done on a computer with Chrome OS Flex installed on it just as easily as it can be performed on a Windows or a macOS computer.
With the steady advancement in technology and hardware seen throughout the past several decades, the issue of e-waste has been expanding exponentially, but now that there's a quick and free way to make old and nearly obsolete computers usable again, it has become much easier to mitigate this issue.
Should you install Chrome OS Flex on your MacBook?
The answer to this question largely depends on what you have and what you need. For example, if you have a modern Mac that's running on one of the supported macOS releases and an older one that you aren't using because it cannot be upgraded to Catalina or a later macOS, then installing Chrome OS Flex on the older one is a no-brainer, because that way, you'd give that machine some functionality, albeit with the limitations we've already mentioned.
On the other hand, if you only have a single Mac, and it's too old now to be supported by Apple, then your choice would depend on how you are typically using that Mac. If most of what you do on it is (or can be) done through a browser, then Chrome OS Flex seems like a good option. If, however, you need your macOS apps and there aren't alternatives to them among the library of Chrome extensions that could get the job done for you, then you may want to hold off installing the Chrome operating system, as this may not make things any better for you.
The minimum system requirements for Chrome OS Flex are as follows:
Intel or AMD x86-64-bit CPU released past 2010
4 GB RAM
16 GB of internal storage space
Full administrator access in BIOS
GPU released past 2010
How to install Chrome OS Flex on a MacBook or iMac with bootable USB
To install Chrome OS Flex on your Mac, you must first use the Chromebook Recovery Utility to create a Bootable USB drive. After that, you must boot the machine from the USB drive to install Chrome OS Flex on your Mac.
Step 1: Preparation
To perform the installation, you will need:
An empty USB drive with 8 GB or more storage space.
The Google Chrome browser installed on your Mac.
Your Mac.
Step 2: Create a bootable USB
Open Google Chrome on your Mac and go to this link.
Click Add to Chrome and then click Add extension to install the Chromebook Recovery Utility in the browser.
Click the Extensions icon in the top-right and then select Manage Extensions.

Make sure that on/off button below the Chrome Recovery Utility extension is toggled to the right, meaning that the extension is enabled.

Click the extensions icon from the top-right again, click on the Chrome Recovery Utility, and select Get Started.

Next, click on Select a model from list, find and select Google Chrome OS Flex and select Chrome OS Flex in the Select a product box. After that, click Continue.

Enter the USB device into your Mac and then select USB drive from the drop-down menu.
Click Continue, then click Create Now, and wait for the USB installer to be created.
Step 3: Perform the installation
Turn off your Mac and plug in the Bootable drive.
Press the power button of the computer and as soon as you hear the starting sound, press and hold the Option key.
When a menu with boot options appears, select the USB drive to boot from it.
Once your Mac boots from the USB and you get to the Welcome to CloudReady 2.0 screen, click on Get Started.
Next, click Install CloudReady 2.0 and read through the data-erasing warning.
Click on Install CloudReady and wait for the installation to complete.
After Chrome OS Flex installs, your Mac will turn off automatically. Take out the USB drive and start the computer – it should now boot into Chrome OS Flex and you will be able to start using your Mac with the new operating system.
Conclusion
Chrome OS Flex is a compromise – do not expect it to turn your 10-year-old Mac into a modern M1 MacBook that both runs fast and has access to all the functions you can get with macOS. However, it's also better to be able to use your old machine in some way, rather than to have it gathering dust in some corner. Carefully consider the different options you have and if you think that you may find better use for your old MacBook or iMac if they are running on Chrome OS Flex, follow the instructions we've shown you to install the new operating system on the machine.
Martina Nikolova
Martina likes to get into nitty-gritty of tomorrow's tech, from product design across to security based solutions. A long time mac user and developer, she has the expertise and strives to give new insight