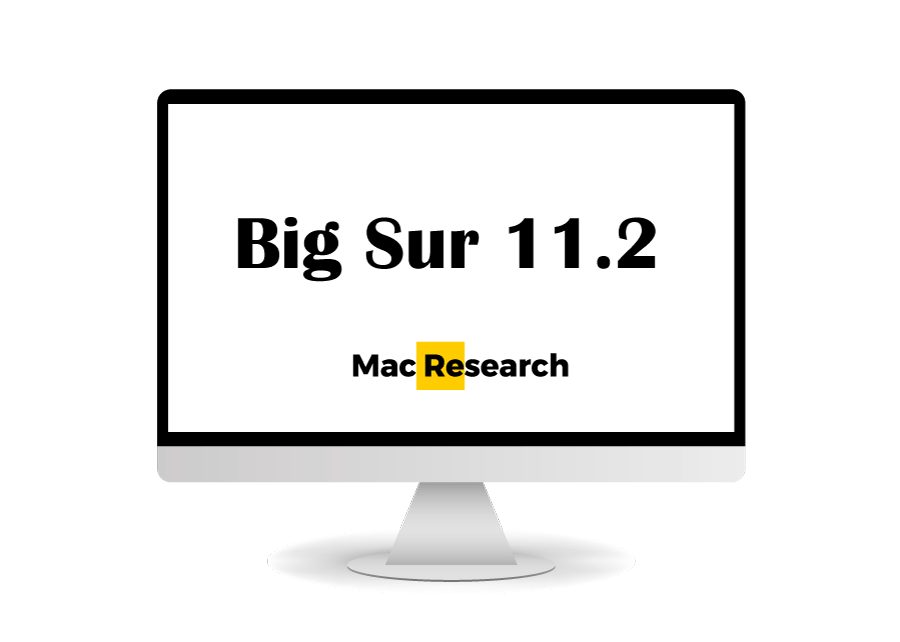 Mac OS Big Sur 11.2 Official Release
The macOS Big Sur 11.2 official release is now available for download.
Apple officially released the new build for all users yesterday, on the 1st of February. As expected, macOS Big Sur 11.2 comes with important fixes that address bugs with Bluetooth reliability on Macs with the M1 processor, as well as some known iCloud bugs, ProRAW photos bugs, and connectivity issues with external displays.
The update is already rolling out and users should find it when they navigate to System Preferences and click on Software Update. It may take a while for the new version to be visible for everyone, so if you are eager to get it, just keep checking.
Many users have been excited to receive the latest edition of Big Sur 11 as there have been some pressing problems with the performance of the previous version that have been impacting their overall experience.
Fortunately, in their release notes, Apple has announced that macOS Big Sur 11.2 comes with fixes for these problems and a much smoother system performance. The public release addresses an issue with external displays that show a black screen when attached to an M1 Mac via HDMI to DVI converter, as well as a bug where iCloud Drive gets disabled when the iCloud Drive Desktop & Documents Folders option is turned off. A bug with edits to Apple ProRAW photos also gets a fix with the new update, and the System Preferences unlock issue is solved and lets you enter it as soon as you type your admin password.
The 11.2 update doesn't have any new features, but it includes essential bug-fixes and protection improvements that you should better get as soon as they are available on your device. Here is a link to the official Apple release notes on Big Sur 11.2 with more details.
Excited users who have already managed to get the update are sharing that they are pleased with the boot time on MacBook Air M1. According to their comments, it takes less than 2 seconds for Affinity Photo and Affinity Designer to boot in version 11.2 while in version 11.1 it takes nearly 30 seconds. Illustrator and Adobe Photoshop Beta also boot in about 3 seconds, while Gmail, Excel, and Word load only in a second.
How to update to macOS Big Sur 11.2?
If you can't wait to try the new version and say goodbye to all those old bugs, go to System Preferences>>>Software Update. The public release has a build number of 20D64 and weighs about 3.66 GB. It can be downloaded for free on all eligible Mac computers. Download it and follow the prompts. A system restart may be required.
The new macOS Big Sur brings a completely new design and feel to the Mac machines, especially those with M1 processors, and provides significant updates of the Mac operating system. If you want to learn about the latest features and new functionalities, keep following us.
Martina Nikolova
Martina likes to get into nitty-gritty of tomorrow's tech, from product design across to security based solutions. A long time mac user and developer, she has the expertise and strives to give new insight