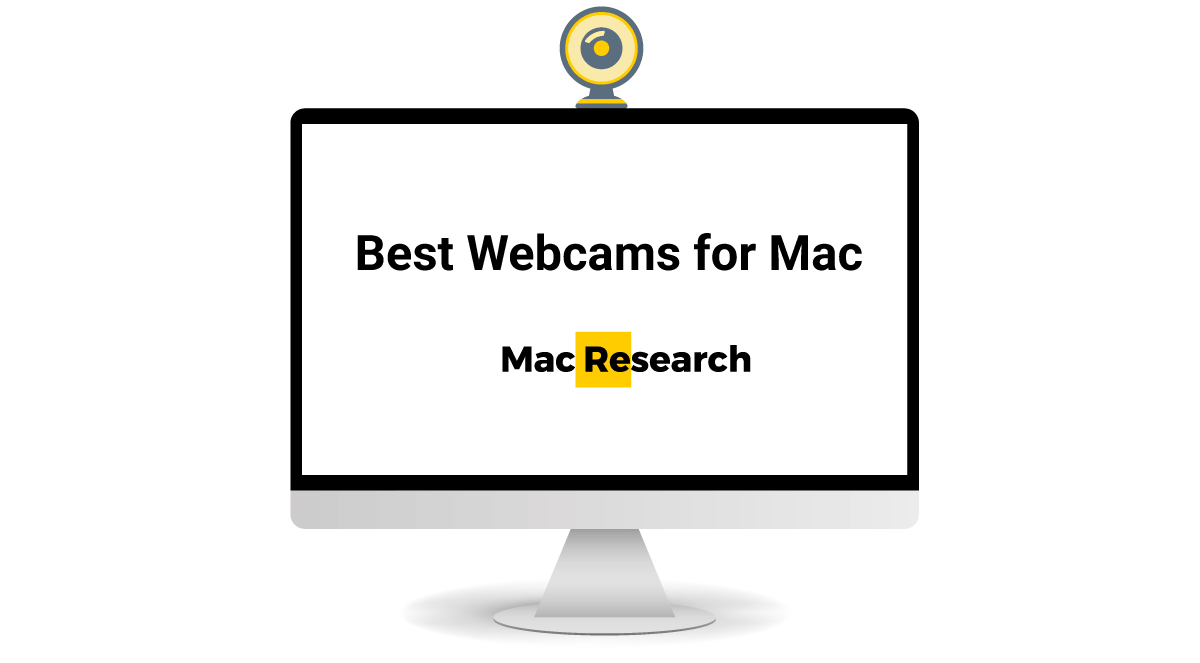 Best Webcam for Mac
Martina Nikolova, 2 years ago
0
13 min

read
Top 7 webcams for Mac
The best webcam for Mac is arguably Logitech C920 Pro if you are looking for an all-around option. However, there are other popular picks for the best webcam for Mac, such as the Logitech Brio and the Wansview 1080p cam, that are also popular options.
To be as transparent and unbiased as possible in making reviews. We DO NOT offer links to these products with affiliate commissions in order to make money. Feel free to find the best prices online in your local area.
The current state of a global pandemic has forced us to keep our distance from one another and to isolate ourselves within our homes, away from our friends, relatives, and colleges. As unpleasant as this can be, there's one major factor that can help us get through these trying times and still retain our personal and business relationships intact, for the most part. The technology that we currently have access to in this day and age allows us to stay connected even when apart.
External Webcams for Macs
Understandably, video calls and conferences and the software and hardware that make them possible are currently more popular and widely used than ever before. Since every smartphone and laptop already have built-in cameras, pretty much everyone can enjoy participating in a video call if they so desire. However, built-in cameras don't always provide the best picture or sound quality and often lack any advanced settings that may be required in a specific situation.
For instance, a teacher presenting their lesson would probably need a webcam with higher quality to make the presentation effective and easier to understand for the students. The same requirement for a good camera would apply in many other situations. Also, desktop computers such as iMacs or Mac Minis don't have built-in cameras, so an external one is required for video calls.
If you are interested in getting a webcam for your Mac, iMac, or Mac Mini, you may want to first take a look at the different options there are and then decide which one would fit your needs the best. Below, we've listed the most popular picks for the best Mac webcams, and we've briefly explained what their strengths and weaknesses are so that you can figure out if they'd meet your requirements.
Logitech C920 Pro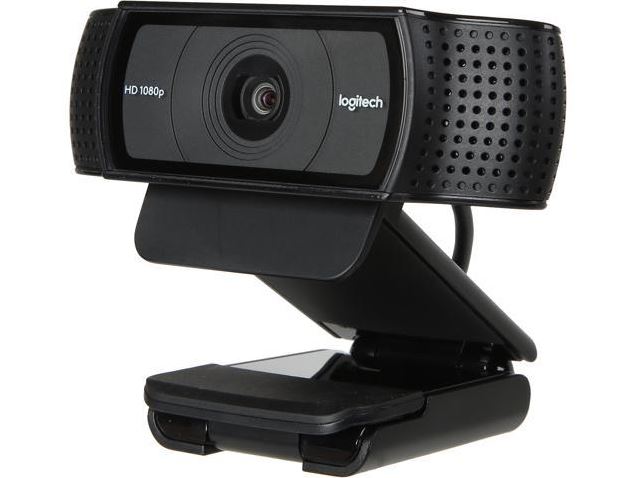 This is considered to be the best webcam for Mac by many, and it may also be the reason why it's actually quite difficult to get it because it always seems to be sold out when you look or it on Amazon or another online retailer.
Logitech C920 Pro Product Page
The cam's resolution is 1080p, so no 4K for those who want the best possible picture quality, but considering that most video services and social media platforms don't support 4K, this may not be a particularly big issue for most people.
The cam works on a plug-and-play basis, so you won't need to install anything to get it going, just plug it in your Mac and you can start using it. It's also a standalone cam, so it has its built-in mic, meaning you won't have to get a separate one. However, as is with most webcams, the microphone isn't great, so if you are thinking about filming YouTube videos or if you are presenting lectures or lessons, it may be better to get a dedicated mic for better sound quality.
A highlight of this camera is its picture quality – the five-element lens ensures that the image is always crisp and its auto-focus feature makes it so that what needs to be seen is shown clearly and without any annoying blur or image distortions.
Another cool feature is the built-in lighting adjustment of the camera that allows it to perform surprisingly well in both overly bright and dim rooms.
As it is, this is a very good webcam, but once you take into account its price of $80, it becomes a great camera. However, as we said, because of this, it's very often out of stock so getting it may not always be possible, and this could be a problem if you have an important online presentation next Monday.
Wansview 1080p Webcam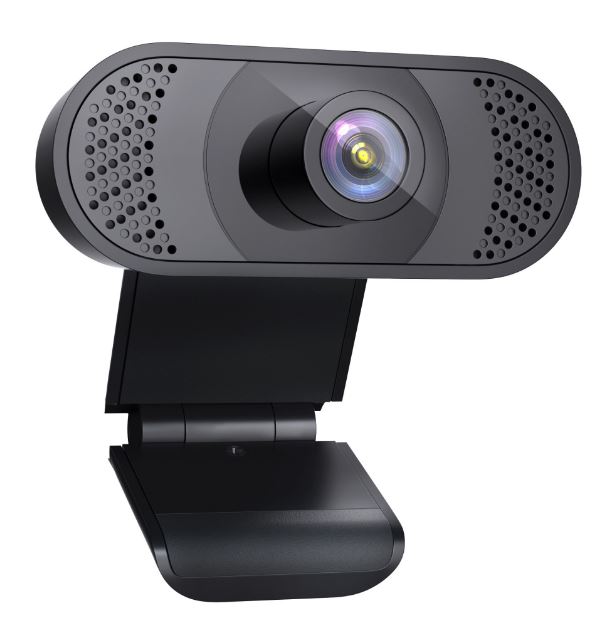 Wansview 1080 p is your budget webcam for when you need maximum quality for a minimal price. In terms of value, this webcam probably ranks the best among the entries on this list. Despite its low price, it still offers a crisp and clear image that's surprisingly good even in dimly-lit rooms, and it's nice that you are getting the desirable 1080p resolution, rather than the 720p one that most cheaper webcams come with.
Wansview 1080p Webcam Product Page
Another surprising aspect of the cam is its relatively good mic that has subject recognition so that even if you are talking from the other side of the room, the webcam will pick up your voice while drowning out background noises.
While Wansview 1080p doesn't have autofocus, you can manually adjust its lens to focus them according to your preferences. Something that you may notice is that the camera rounds the corners at the edges of its view range, which could be a bit distracting at first, but doesn't decrease the picture quality, so it shouldn't be a big deal.
As for its price, you can find it priced as low as $20, which is times cheaper than some other webcams that are comparable to it. If you don't need anything fancy and are on a budget, but you still value quality in the stuff you buy, we recommend getting the Wansview 1080p Webcam.
Razer Kiyo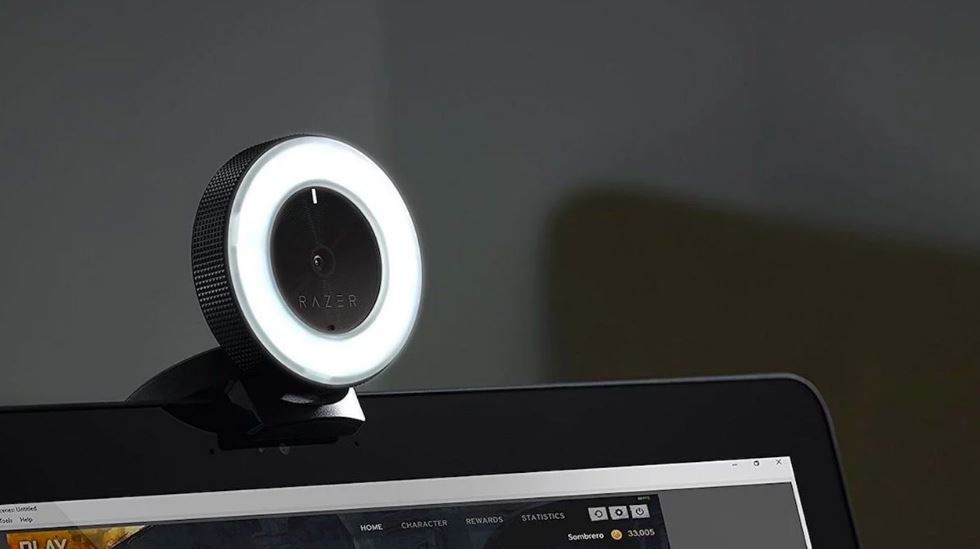 Razer Kiyo's features point to it being designed as a webcam for gaming streamers, and streamers in general. One of its most distinctive features is the lighting ring placed around the lens of the camera, providing a consistent source of light so that your face stays well-lit even in a darker room.
One other interesting feature is the option to get the cam's FPS (frames per second) to 60 compared to the standard 30 FPS. There's a trade-off here because, to use its 60 FPS mode, you'd have to get the resolution down to 720p. Still, it's nice to have this higher FPS option, and, again, gaming streamers are likely to enjoy it the most.
One problem, however, is that Razer's support of this webcam for Mac isn't full. You can still use the cam and its lighting ring feature would still work, but the software needed to adjust the other settings of the Razer Kiyo isn't compatible with macOS.
We'd say that this cam would serve you best if you are a streamer who primarily streams from a Windows PC but also uses a Mac and wants a webcam that works well with both machines. It is priced at $100, so it's not the most affordable option, but if you are someone who would make full use of its advanced features, this webcam should be well worth its price.
Logitech C930e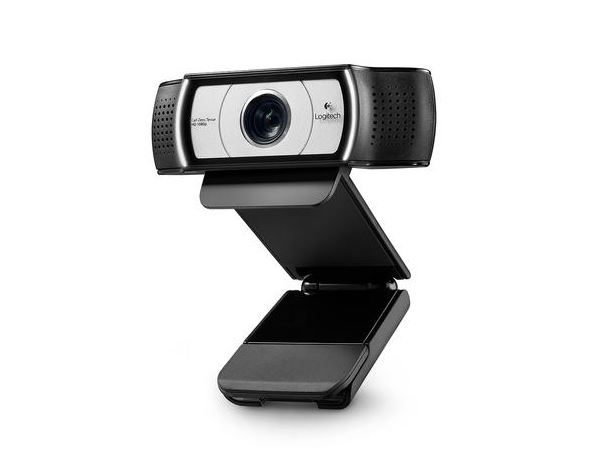 Logitech C930e is a more specialized version of the C920 model, with a distinct focus on business. It has certified support for popular video services, including Cisco and Skype for Business. This webcam also offers enhanced integration with other popular video-call apps, including Zoom, LifeSize Cloud, BlueJeans, Vidyo, and Broadsoft.
With this webcam, you are given the option to manually pan ad zoom it using the Logitech webcam app, but though the pan and zoom feature work just fine, the app itself may sometimes act strangely if the cam is plugged into a 3.0 USB port, and it also doesn't support older Windows or macOS versions.
Logitech C930e has a wider field of view of 90 degrees compared to other popular webcams, and it has 1080p resolution. Its H.264 video compression helps avoid video lags or skips, which makes it a preferable option if you want a webcam that's well-suited for conference calls.
Overall, C920's big brother is another great camera with several neat bonus features that make it perfect for business calls or work calls, and it's also a good fit for lecturers and teachers. Its price range of $95-$130 is a significant increase compared to the C920 model, which is why casual users are unlikely to pick it over the other options from our list.
Hrayzan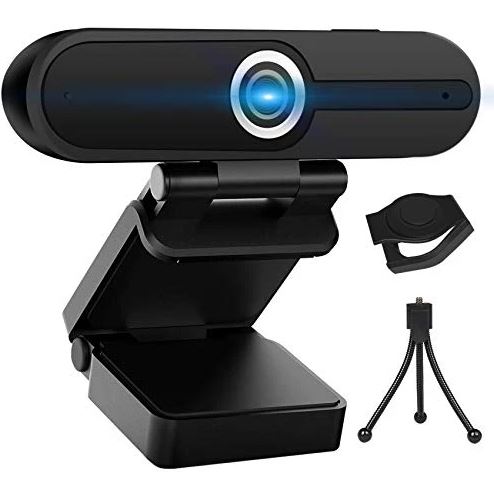 The thing that stands out the most about the Hrayzan webcam is its super-wide field of view at 110 degrees – something that's very unusual for a web camera. This could make it a good option for business conference calls, but its underwhelming mic makes it difficult to recommend it for this specific purpose. Also, the super wide view angle comes with a bit of distortion towards the edges, which is to be expected.
Something that Hrayzan has that many other webcams do not is a physical privacy cover that you can put over the cam's lens and not worry about hackers taking control of your camera and seeing inside your room when you aren't using it.
It's nice that Hrayzan comes with a 1080p resolution considering its cheap price and wide angle. Speaking of pricing, this is yet another budget webcam – it is priced at $24 on Amazon, making it a great option if you don't want to spend a lot of money and still get relatively good quality. The Wansview 1080p Webcam is still our top pick in terms of value, but Hrayzan should also not be underestimated.
Logitech StreamCam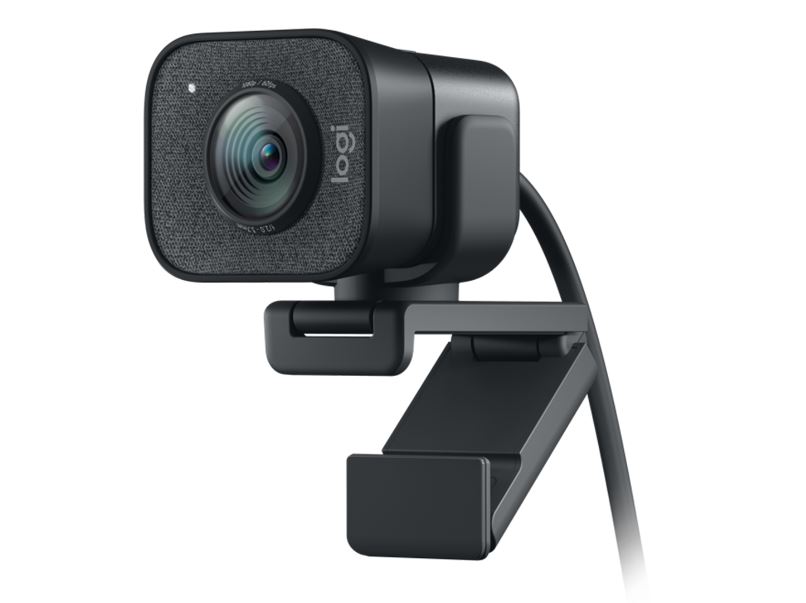 Logitech StreamCam (as the name would suggest) is another video-streaming-oriented webcam. It is the best option from this list for YouTubers who want to film high-quality video clips for their YouTube channels. The webcam is optimized for Xsplit, StreamLabs, Open Broadcaster Software, and more, which makes it perfect for streaming to Twitch, YouTube, and other popular streaming platforms.
Logitech StreamCam Product Page
The cam connects to the computer via a USB-C cable, so it's perfect for Macs, but if you also want to use it with a PC that doesn't have a Type C port, you will have to use an adapter, which could interfere with performance.
An important feature of the Logitech StreamCam is that it supports vertical video-capturing, making it great for streaming to Instagram and Twitter.
Logitech also provides specialized software for this cam that comes with an array of helpful tools that help with video creation, so you won't have to do as much editing with another program before you upload a video.
The cam's field of view is comparatively narrow (78-degree angle), so it's not great if you want to include more people in a video, which is something to keep in mind.
If you don't have a separate mic, the cam comes with a built-in one that has relatively good quality for a webcam, but most content creators, especially YouTubers, would still probably opt for a separate mic for better sound quality in their videos.
At the price of $170, this is, thus far, the most expensive webcam we've shown on this list, so unless you are a serious content creator, the other options we've shown here may be a better fit for you.
Logitech Brio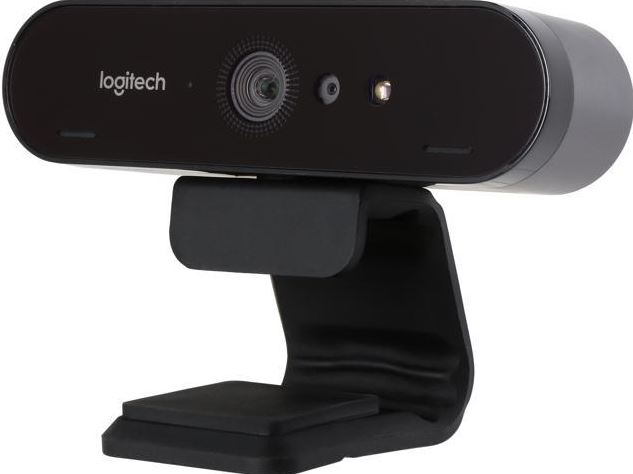 Logitech Brio is the most expensive and high-end option from this list – it is a premium quality webcam with 4K resolution, which is a rarity among webcams. 4K may sound impressive (and it is), but you should bear in mind that Skype, Zoom, and other popular video services don't support 4K, so the can's high resolution is wasted on them.
People who may benefit from the 4K resolution of Logitech Brio would probably be YouTubers who want the highest possible picture quality for their videos. Twitch streamers may also enjoy the high resolution of this webcam.
As for other features that Logitech Brio possesses, one impressive one is its face recognition sensors (optical and infrared) – those are compatible with Windows Hello, allowing Windows users to secure their PCs.
The accompanying software for Logitech Brio allows you to tinker with the cam's resolution, the field of view (there are three options here: 65, 78, and 90 degrees), and zoom (it can zoom up to 5x).
The Brio is optimized for USB 3.0, but it also works with USB 2.0, though then it won't stream in 4K, so keep this in mind.
The price tag value of this cam ranges between $170 to $200, so unless you specifically need/want its 4K resolution and its other advanced features, it may be a waste of money to purchase it, considering that the other options we've suggested here are also very good.
Best webcam for Mac Mini
The best webcam for Mac Mini is probably Logitech Brio or Logitech C920S Pro. Other potential candidates for the best webcam for Mac Mini are the aforementioned Logitech 4K Pro, Logitech C930e, and Razer Kiyo, though, as always, it largely depends on personal preference.
One problem that users of Mac Minis that have M1 chips have encountered is that there are very few webcam models that work well with the new M1 chip. The ones we mentioned above are among those models, and they are also ones that we generally consider to be among the best Mac webcams as a whole. The only one we didn't mention earlier in our list is the Logitech 4K Pro. It is similar to the Brio with its 4K resolution, and it is yet another high-end variant. In addition to its high resolution, it can also go up to 90 FPS with 720p resolution or work at 60 FPS with 1080p resolution. Its mic is decent, and the cam can zoom up to 5 times. It connects to the computer via a USB Type-C cable, so may not be great for PCs that don't have one, but is perfect for Mac Minis with M1 chips. It seems that it works with Mac Mini M1 computers without a problem, which is why one could say it's among the best options for those Macs, however, we think its characteristics are a bit of an overkill and not many people would be able to make full use of them. Expectedly, it is a rather expensive webcam – you can find it for $200 on the official Logitech site.
Best webcam for Zoom
The best webcam for Zoom is, in our opinion, either the Logitech C930e or the Logitech C920 Pro. If you are on a budget, the Wansview 1080p Webcam is probably the best webcam for Zoom, taking into account its great price to value ratio.
It should probably come as no surprise that the webcams we consider to be the best for Zoom calls are also the ones that we put in our list as best Mac webcams in general. These three offer everything you may need to participate in Zoom conversations, and their pricing is affordable. Since we are talking about Zoom, we can assume that the video conversations would either be related to either work, business, or education (school/college). With this in mind, we'd say that the Logitech C930e model is a bit ahead of the other two suggestions, as it is specifically optimized for video calls over Zoom and other video platforms. Its price is a bit higher compared to C920 and since both webcams are great, it's up to the individual user to decide which one fits their needs the best.
Martina Nikolova
Martina likes to get into nitty-gritty of tomorrow's tech, from product design across to security based solutions. A long time mac user and developer, she has the expertise and strives to give new insight