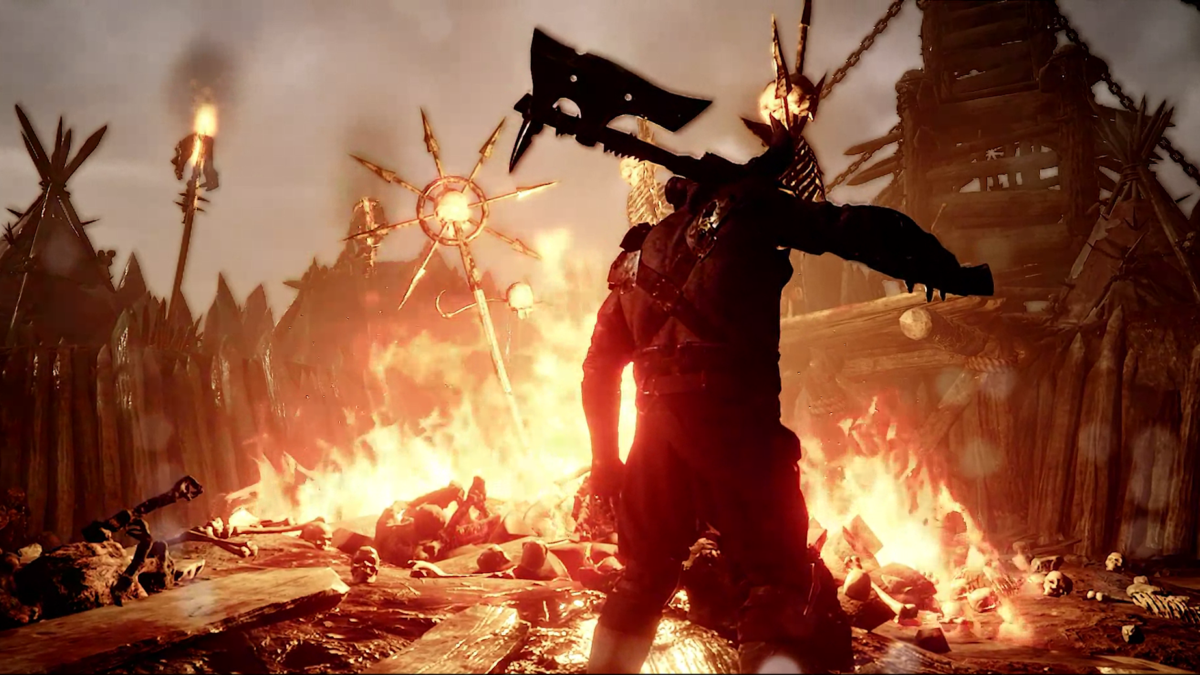 Warhammer: Vermintide 2 (Mac)
Martina Nikolova, 11 months ago
0
10 min

read
Methods
Who is it for?
Cloud Gaming
(Boosteroid or Geforce Now)
For those who want smooth performance with the ability to casually play all games with the highest visual quality in a matter of minutes.
BootCamp
For those who don't mind sacrificing visual fidelity and performance to get a native experience.

Parallels Virtual Machine
For those willing to let their mac run hot in order to get adequate performance in a native experience
Warhammer: Vermintide 2 on Mac
Warhammer: Vermintide 2 is an action game that is experienced from a first-person perspective. The game is a sequel to Warhammer: End Times – Vermintide from 2015. It features brutal, melee-based combat, typical of the Warhammer universe, played in co-op with up to 4 other players.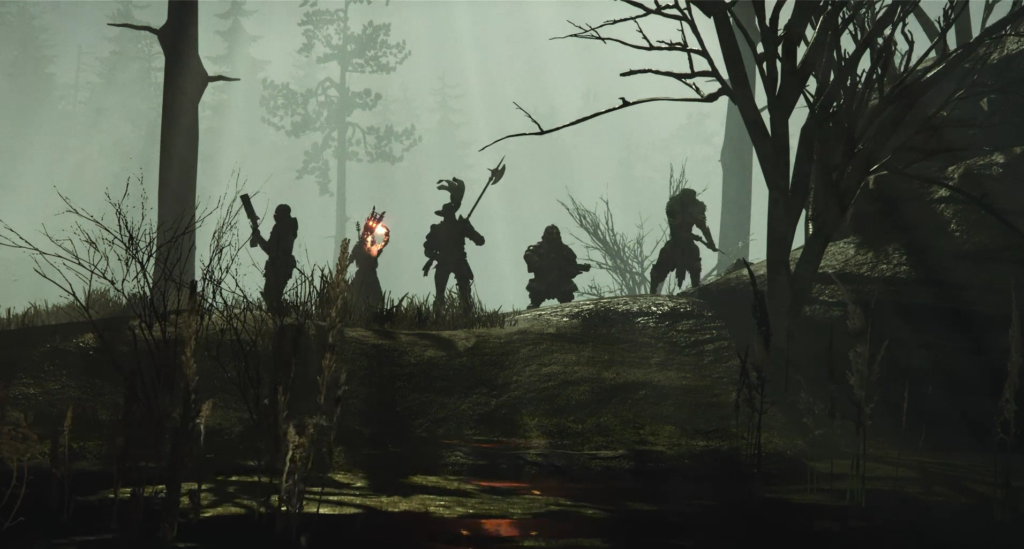 Plot and Characters
Set in a fantasy world, Warhammer: Vermintide 2 follows the Heroes of Ubersreik from the first game as they face new challenges and work together to defeat the Chaos army and a race of rat-men called the Skaven.
There are five playable characters in the game, each with its own set of skills and weapons. Players can choose from a total of fifteen (nineteen with downloadable content) different careers available to these playable characters which determine their general play styles and abilities.
Game progression and loot system
The game has an out-of-match progression system that lets you gain new levels, assign skill points, and collect a wide range of new items.
Some levels, called Boss Levels, have opponents that are much stronger than the rest. During the game, you'll also come across Elite enemies, which are very hard to defeat and require teamwork and careful planning to face them.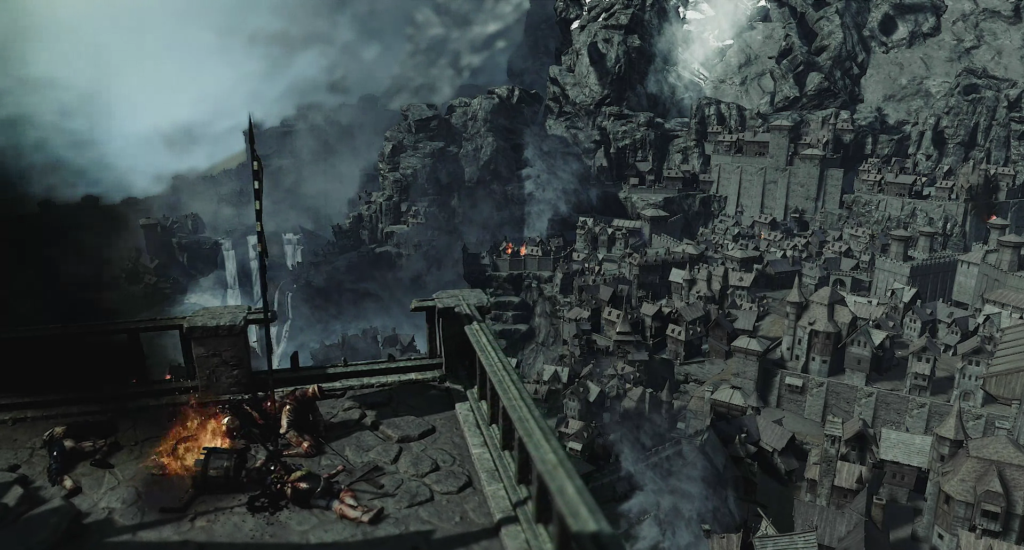 Instead of focusing on one route that you need to max out to be successful, Vermintide 2 encourages you to try all it has to offer. Players can progress through the ranks of Recruit, Veteran, Champion, and Legend. Allocating points to various skills allow for even more customized character progression.
After players complete a mission, they are rewarded with loot which is selected randomly. You can upgrade existing items, and create new ones using the game's extensive crafting system.
The size of the game has been expanded several times with both free and paid downloadable content since it came out. Presently, there are 13 missions to complete, over 20 different types of enemies, and more than 50 different weapons available in the base game.
Weapons and combat
The game offers dozens of melee weapons to choose from, and they all feel unique thanks to the variety and balance they provide. Each character is equipped with a melee weapon and a ranged weapon with a limited supply of ammunition. Different play styles can be implemented during the gameplay, such as a supporter, a stalker, or an elite slayer, based on the weapon that is used and the unique set of powerful skills that each hero has.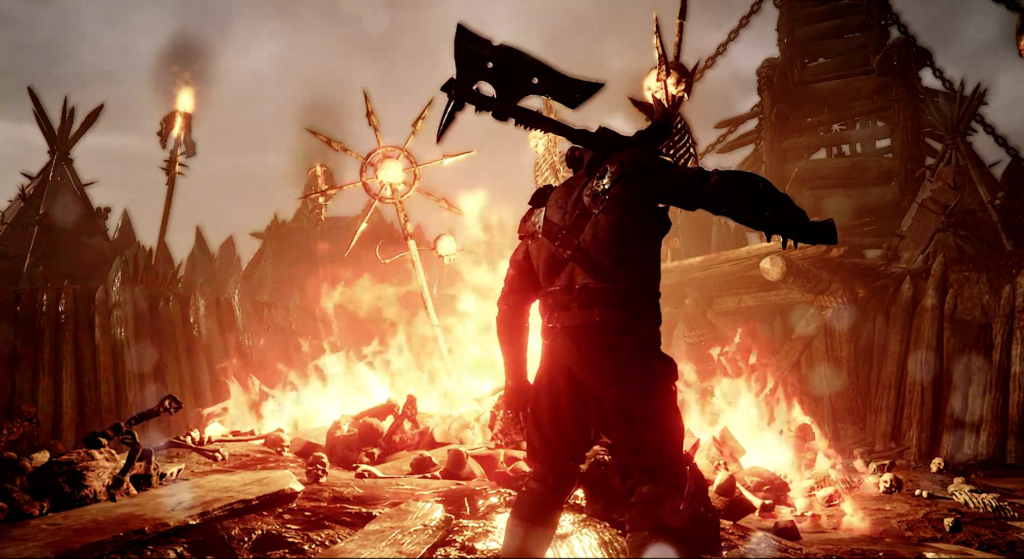 The combat strategies in Vermintide 2 include aiming for the head of the enemy to deal more damage, using a slower but stronger heavy strike, blocking, and dodging attacks. The game's highest difficulty levels can be extremely challenging and typically require tight cooperation to survive. At its core, however, the gameplay is still straightforward hack-and-slash amusement.
Design
The game's overall gloomy aesthetic is fantastic. As you traverse the ruined landscapes of a dying civilization torn apart by violence, you'll experience a variety of visually breathtaking levels.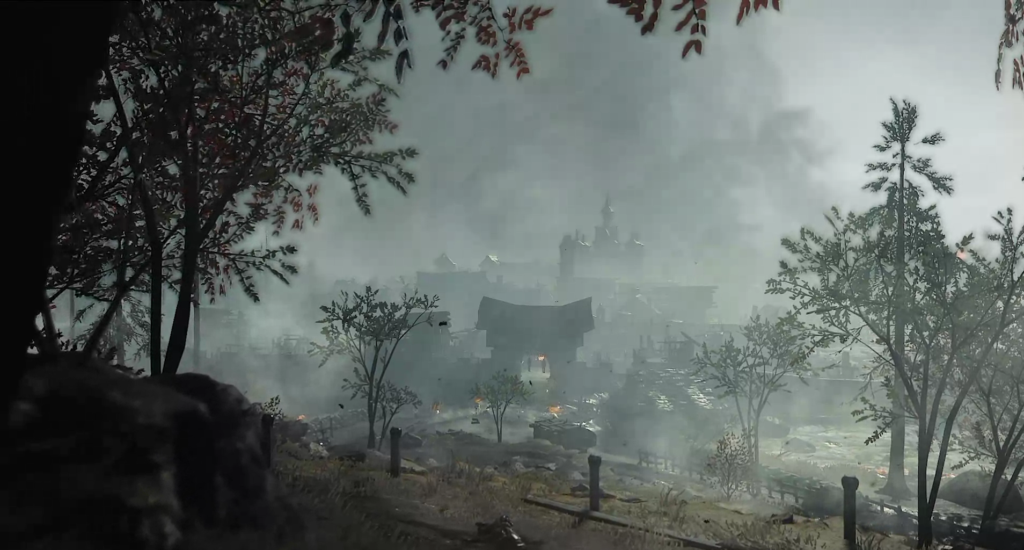 Vermintide 2 offers over a dozen settings with the typical dread, gloom, and gore of Warhammer's fictional universe. The standard foes you face have a wide variety of aesthetic details, from flashy armor to gruesome battle wounds. Even your hub headquarters, which is really just a fancy menu between missions, has tons of little rooms to explore while you're waiting for your group to meet up.
Verdict
Warhammer: Vermintide 2 impresses with beautifully designed levels, more diversity in enemy types, an addicting randomized loot system, and a whole bunch of character skills to test out. The game is full of visual effects and has a ton of play styles and customization options to discover while you and your friends are having fun hacking and slashing through waves of rats and enemies together.
Can you play Warhammer: Vermintide 2 on Mac?
Warhammer: Vermintide 2 has no official Mac support at the time of this writing but the game can be played on a Mac with the help of a few workaround methods that you can learn about in the next paragraphs. Playing games that are not native to the Mac is typically possible via cloud gaming services that allow streaming games online in the browser. Speaking of this, Warhammer: Vermintide 2 can be played with Boosteroid and GeForce Now as long as you have an account and a subscription to the platform.
If you want to download and play the Windows version of Warhammer: Vermintide 2 on a Mac, you can install Windows using Parallels or Boot Camp Assistant. These applications simulate a Windows environment on your MacOS, allowing you to run Windows games on it.
How to download Warhammer: Vermintide 2 on Mac?
Warhammer: Vermintide 2 can be downloaded on Mac and can be played locally with the use of Windows emulation software. Users who have Macs with Intel processors can use Boot Camp Assistant or Parallels to install Windows, and play Warhammer: Vermintide 2 on the created Windows environment. Users who have Macs with an M1 chip can only use Parallels because Boot Camp is not compatible with the M1 processors.
You'll need a Windows virtual machine running on your Mac if you want to download and play Warhammer: Vermintide 2 locally. Boot Camp Assistant and Parallels are two programs that can help you create a Windows environment on a Mac, but both applications have their advantages and disadvantages and your gaming experience may vary depending on the Mac you use. Our recommendation is that Boot Camp Assistant be used on Intel-based Macs and Parallels be used on both Intel and M1-based Macs. Below, you'll find a quick explanation of how to install each of the programs, followed by a link to a more detailed guide.
How to play Warhammer: Vermintide 2 on Mac
You can play Warhammer: Vermintide 2 on Mac via cloud gaming options like Boosteroid or Geforce Now or install a Windows on your Mac via Parallels or Boot Camp Assistant.
Before you move to the next steps and learn how to do that, however, you will need to purchase the game.
The game is currently 7$ at cdkeys.com
Next, you need to choose a method to play:
How to play Warhammer: Vermintide 2 on Mac M1
You can play Warhammer: Vermintide 2 on Mac M1 by using a cloud gaming solution such as Boosteroid or GeForce Now or after installing a Windows virtual machine (VM) on your Mac with Parallels. Creating a VM with Parallels does not require any special skills to have Windows set up and running inside your Mac M1. The OS operates as if it is a separate application and you can easily run any Windows games and apps in it.
Boot Camp Assistant is also a good Windows emulation software that is used to create separate Windows partitions on your Mac. However, as we mentioned above, the program is not compatible with the M1 Macs and is best used only on Intel-based Macs.
Play Warhammer: Vermintide 2 on Mac with Boosteroid
To play Warhammer: Vermintide 2 on your Mac via Boosteroid cloud gaming platform, you first need to create a Boosteroid account and subscribe to their service. After you do that, you can play Warhammer: Vermintide 2 on Mac by going to the game's Boosteroid page and clicking the Play button.
Using Boosteroid to play games online gives you several advantages that are worth considering. For one, you don't have to download the game or any other software on your machine. You also don't have to make physical space on your Mac's hard disk and wait for the game to be installed before you can start playing. The model of your Mac and its hardware specifics also don't play a role in your gaming experience. All you need is a stable internet connection and a browser.
If you want to stream Warhammer: Vermintide 2 via Boosteroid, please follow these instructions:
As a first step, visit Boosteroid.com and create an account for the website.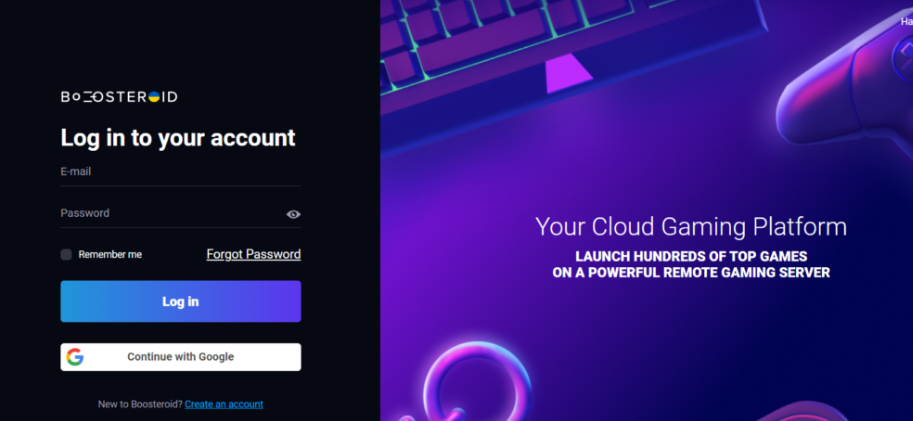 After that, log in and click on your account name top right.
You should see your profile settings where you need to select Subscribe.
After that, select a subscription plan, add your payment details, and complete the process to activate your Boosteroid subscription.
Once your subscription is activated, search for Warhammer: Vermintide 2 in the search bar and select the game's name from the list.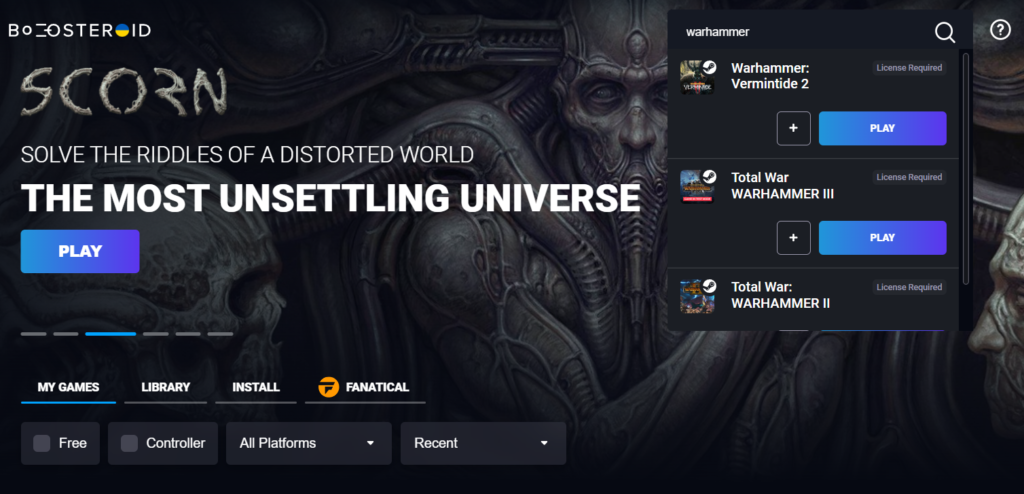 A page with more game details will appear on the screen.
Click Play Now, then click the OK button to allow your Boosteroid to connect with your Steam store account.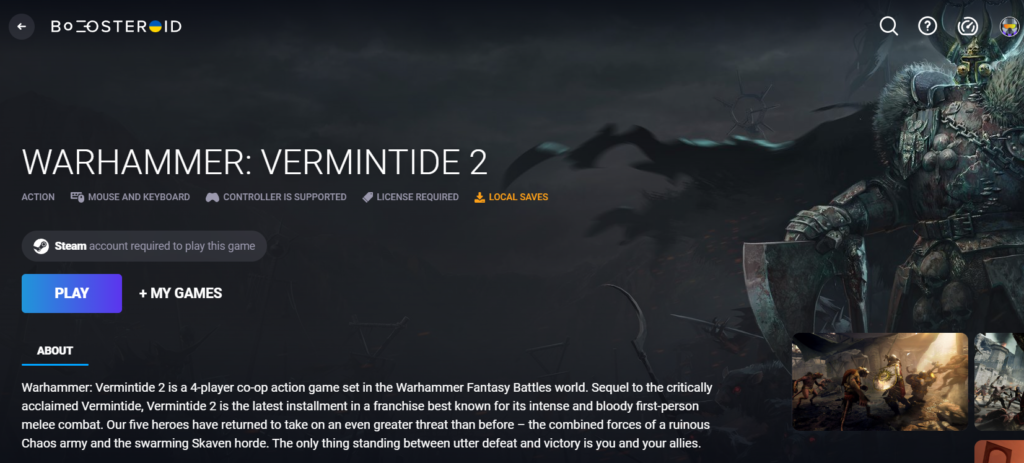 You may need to fill in your username and password on the store's login screen.
After you do that, Warhammer: Vermintide 2 should load in the browser. If it takes more than a few seconds for the game to start, launch it from the Library section of Steam.
Play Warhammer: Vermintide 2 on Mac with GeForce Now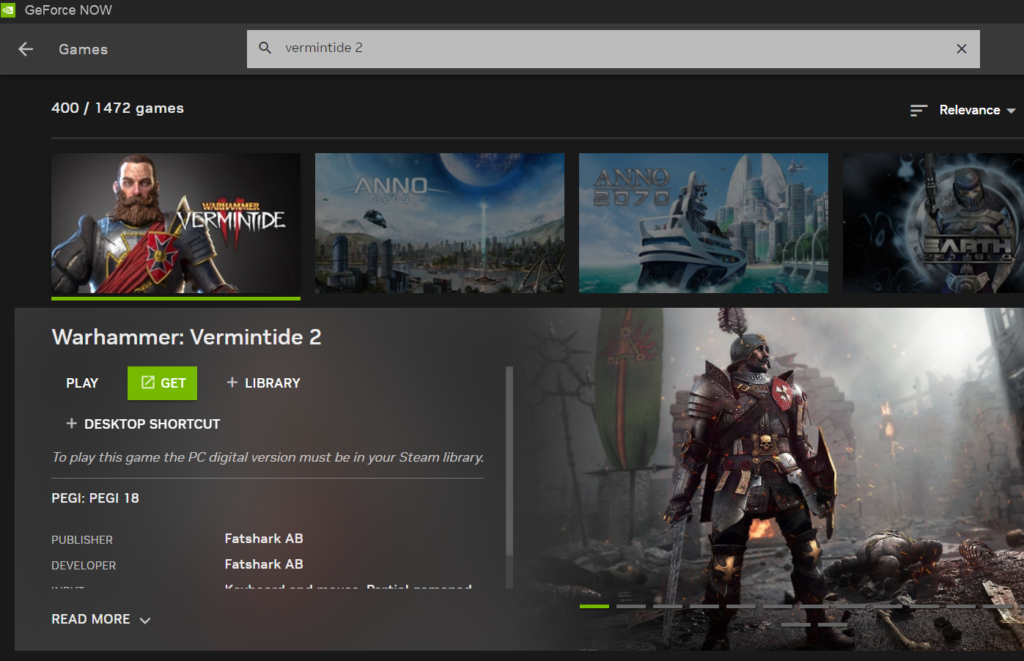 Open your browser and go to the official GeForce Now website.
Create an account if you don't have any and log in.
On the GeForce Now downloads page, find and download the Mac version of the GeForce Now client.
Next, install the GeForce Now client on your Mac and log in.
Go to the search field of the program, search for Warhammer: Vermintide 2, and select it.
Select Steam and then click the Play button to start playing.
You may be prompted to fill in your login information for Steam to confirm that you agree to connect it with your GeForce account for online game streaming.
As soon as you do that, the game should load on the screen.
Play Warhammer: Vermintide 2 on Mac using Parallels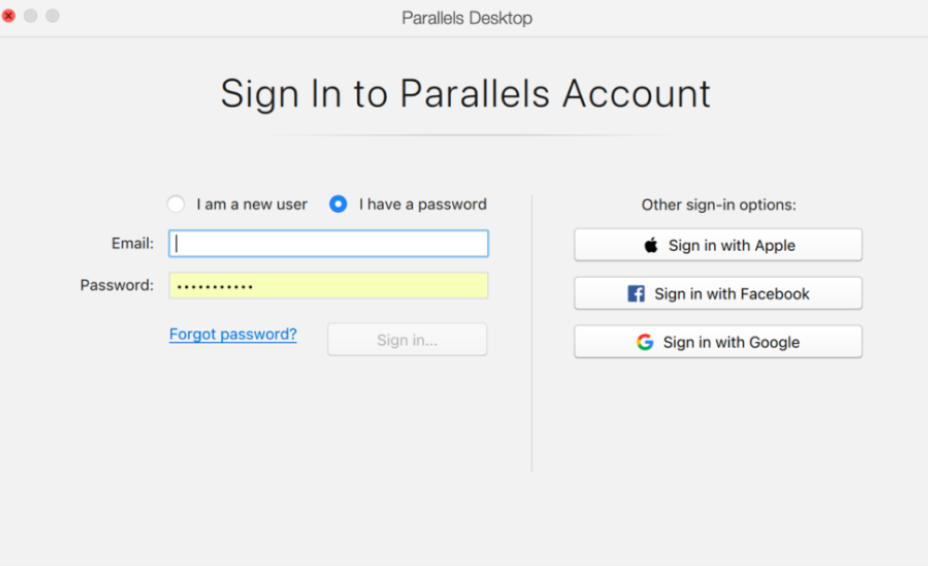 In the next paragraph, we'll explain how to set up Parallels on a Mac so that you can play the game locally. If you want to know in detail how to create a Windows virtual machine with Parallels, there's a comprehensive guide for that on this link. A short description of the steps is explained below:
First, the Parallels installation package must be downloaded from the official website.
Next, double-click the file that you've saved and choose "Install Parallels Desktop" to get started with the installation. You will be required to provide admin access to the software before continuing.
After the program launches, select the Install Windows button and then sit tight while the virtual system is set up.
To use your virtual computer, you must create a Parallels account and log in with it.
After logging onto your virtual PC, download and install Steam on it, and then play the game.
Click here for our detailed Parallels guide.
Play Warhammer: Vermintide 2 on Mac using BootCamp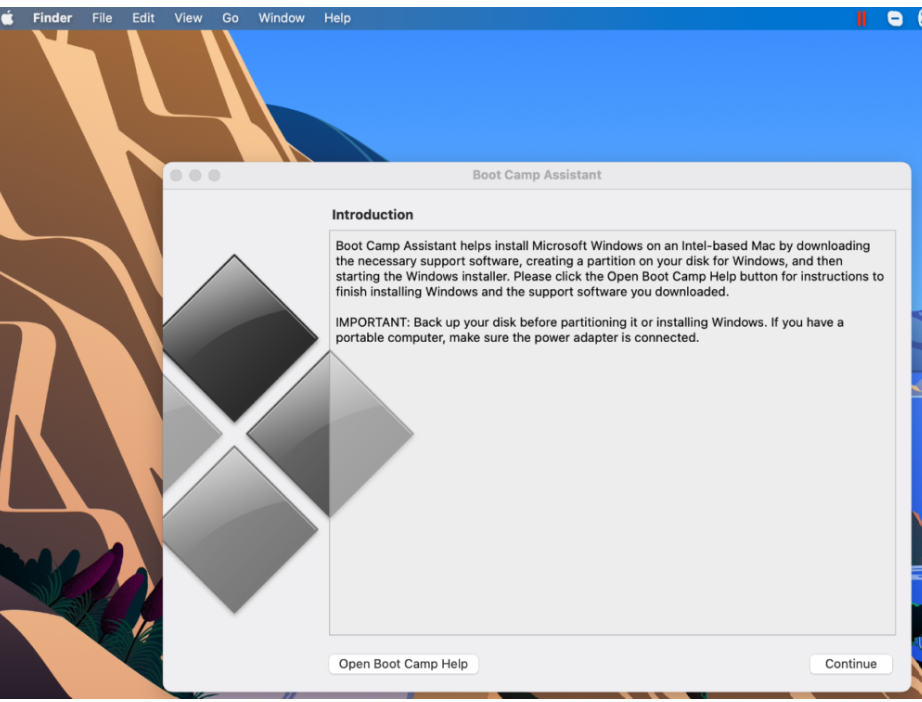 First, download a Windows 10 ISO (64-bit) file on your computer from the Microsoft website.
Next, go back to your Mac's desktop, and open Applications >>Utilities, then select Boot Camp Assistant.
Use the import button to import the ISO file in the program.
You will be asked to create Windows and Mac OS partitions. Make sure there is enough space for both operating systems and the game that you want to download and install.
Once you are done, click on the Install button.
Your Mac will restart and you can begin setting up Windows 10 by following the on-screen instructions.
After Windows has been installed, use the Boot Camp interface to install the required Apple drivers for Windows.
Finally, get Warhammer: Vermintide 2 downloaded and installed on your Windows disk, by downloading the Windows version of the Steam client, log in it, searching for the game, purchasing it and installing it on the system.
Martina Nikolova
Martina likes to get into nitty-gritty of tomorrow's tech, from product design across to security based solutions. A long time mac user and developer, she has the expertise and strives to give new insight