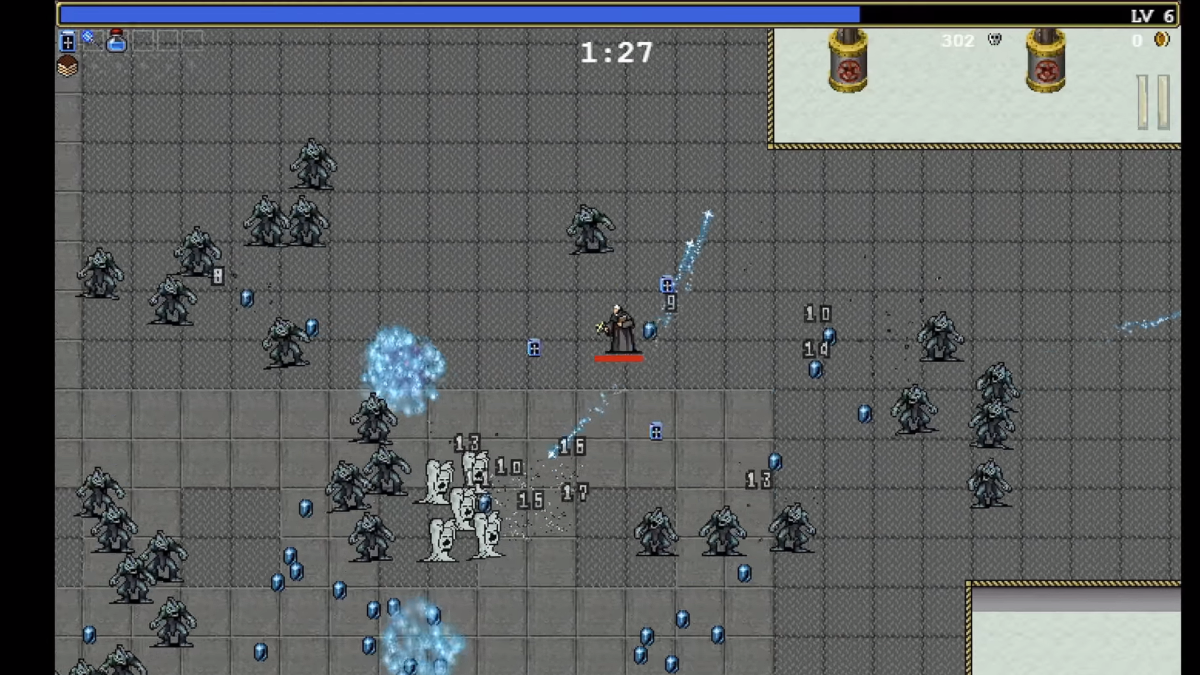 Vampire Survivors (Mac)
Martina Nikolova, 11 months ago
0
3 min

read
Vampire Survivors on Mac
Vampire Survivors is a roguelike first-person shooter that has randomly generated levels and enemies. The game takes place in a land devastated by monsters. The objective is to fight off waves of enemies for as long as possible while controlling a character that is attacking them automatically.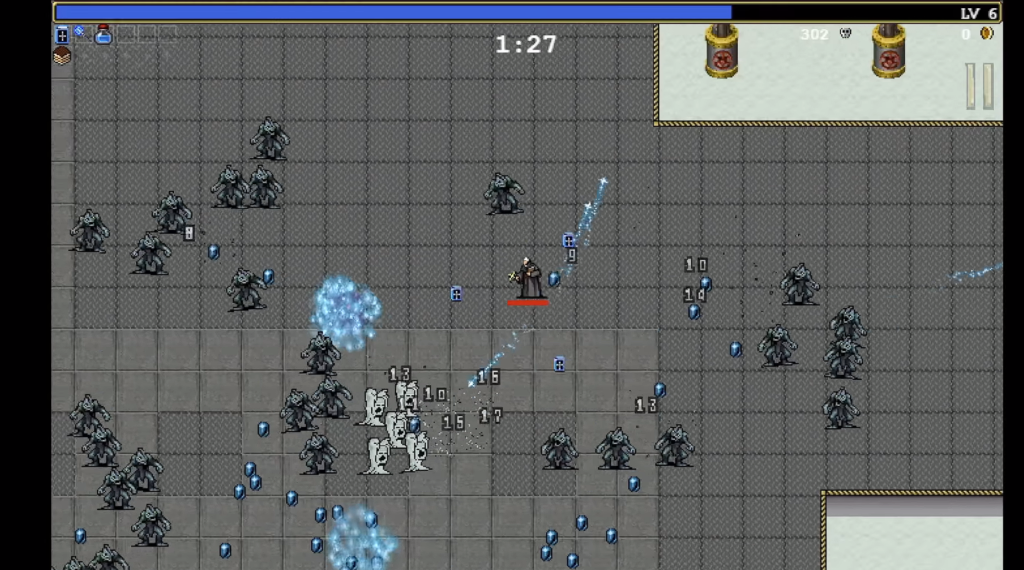 Vampire Survivors sessions include a flexible 15- or 30-minute time limit, depending on the level. When the timer runs out, all of the opponents on the level are removed, and a final, extremely powerful enemy, called Death, appears and puts an end to the round. Gold coins are awarded to the players that last as long as the allotted time for that level.
The gameplay is all about survival. There is nowhere to hide on the map and all you can do is try to stay alive and collect as much gold as possible.
By exploring the map, the player can collect gems that are used to level up and restore their health. With each new level, the player unlocks a new set of three or four weapons and passive power-ups to use.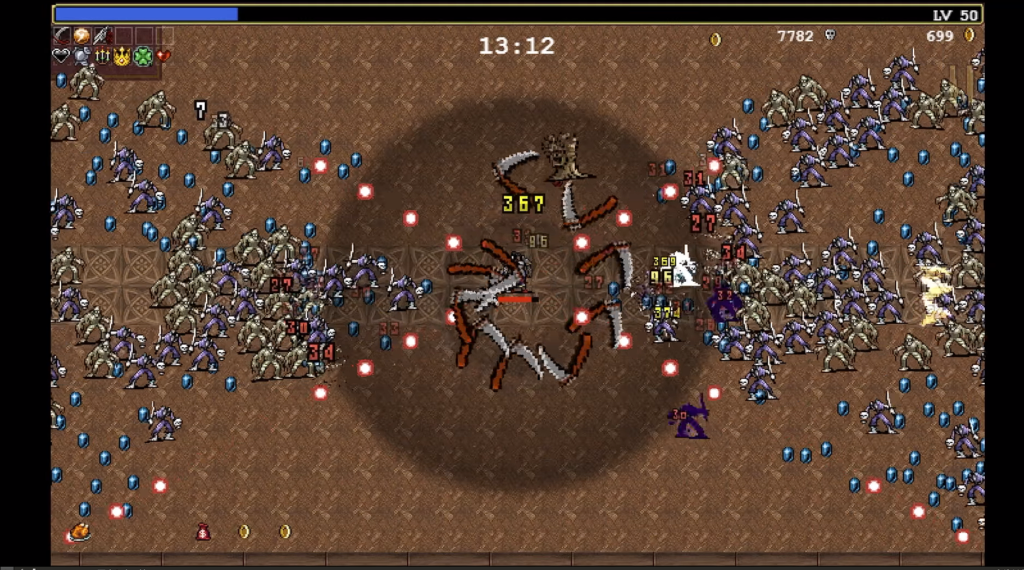 New playable characters and permanent power-ups can be purchased using gold coins gathered in between sessions. The user can also get access to additional levels, weaponry, and characters by completing certain in-game challenges.
The developers have kept the game's graphics pixelated, taking inspiration from the CRT games from the 80's, but have added different animations for each attack.
Can you play Vampire Survivors on Mac?
There is an official version of Vampire Survivors for Mac that you can play as long as you meet the system requirements for the game. However, if for any reason, the game doesn't run properly or you don't want to fill up your disk space, you can stream it directly in your browser via Boosteroid.
So, if you want to play Vampire Survivors on a Mac, you can either download the Mac version or register for a cloud gaming service and play the game via online streaming.
How to download Vampire Survivors on Mac?
Vampire Survivors can be downloaded and played on a Mac natively. All you need is a Steam account and ownership of the game. There is no need to download any additional software to install the game and run it. Just check if your Mac meets the minimum system requirements as that will ensure a smooth gaming experience.
How to play Vampire Survivors on Mac
You can play Vampire Survivors on Mac natively if you meet the system requirements, or by streaming the game via cloud gaming.
First, however, you will need to buy the game.
Next, you need to choose a method to play:
Methods
Who is it for?
Native Version
For those who want to download the game and use their own hardware to play the game.
Cloud Gaming
(Boosteroid)
For those who want smooth performance with the ability to casually play all games with the highest visual quality in a matter of minutes.
How to play Vampire Survivors on Mac M1?
Vampire Survivors can be played on a Mac M1 natively, or via cloud gaming platforms. Boosteroid is a popular game streaming platform that allows players to stream games on a Mac M1 in a matter of minutes. It takes just an account and a subscription to the game streaming service to run Vampire Survivors on a Mac M1 and you don't need any downloads, just your browser.
Play Vampire Survivors on Mac with Boosteroid
You can play Vampire Survivors on Mac (M1 and Intel models) with Boosteroid. Read our detailed guide.
Martina Nikolova
Martina likes to get into nitty-gritty of tomorrow's tech, from product design across to security based solutions. A long time mac user and developer, she has the expertise and strives to give new insight