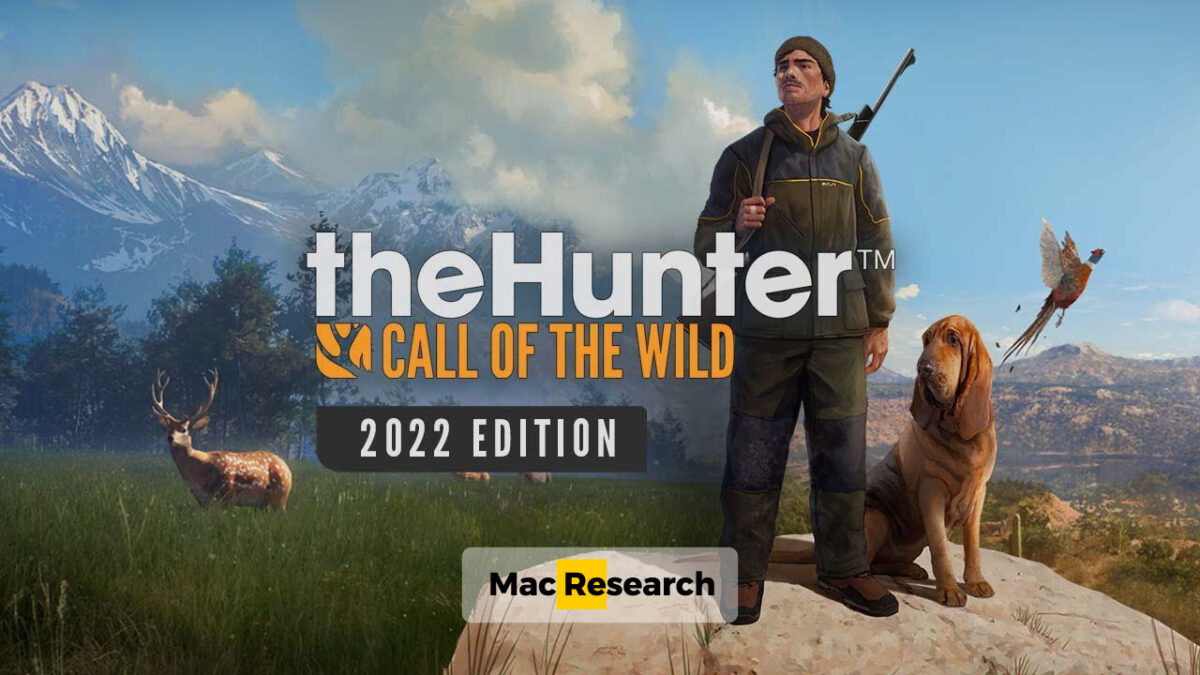 How to Play TheHunter: Call of the Wild on Mac
Martina Nikolova, 1 year ago
0
11 min

read
Can you play The Hunter: Call of the Wild on Mac?
TheHunter: Call of the Wild can be played on Mac, but only through workaround methods such as cloud gaming and Windows emulation. Boosteroid and GeForce Now are two cloud gaming services through which you can play TheHunter: Call of the Wild on Mac.
TheHunter: Call of the Wild has no official macOS version and, therefore, cannot directly be downloaded and played on a Mac machine. However, there are a number of alternatives that can still allow Mac users who are eager to play this game to run it on their Macs. Below, we will share with you the most popular and effective of those alternatives.
About TheHunter: Call of the wild on Mac
TheHunter: Call of the Wild is a first-person hunting game where you can virtually roam around beautiful wild environments and shoot gorgeous animals. Each mission you complete or animal you shoot gets you currency and experience that you may spend to buy better gear or increase your talents. TheHunter: Call of the Wild is a game that has been around for a while, so it contains a lot of content to enjoy and even though most of it is locked behind DLC, there is still a lot to be explored in the base game.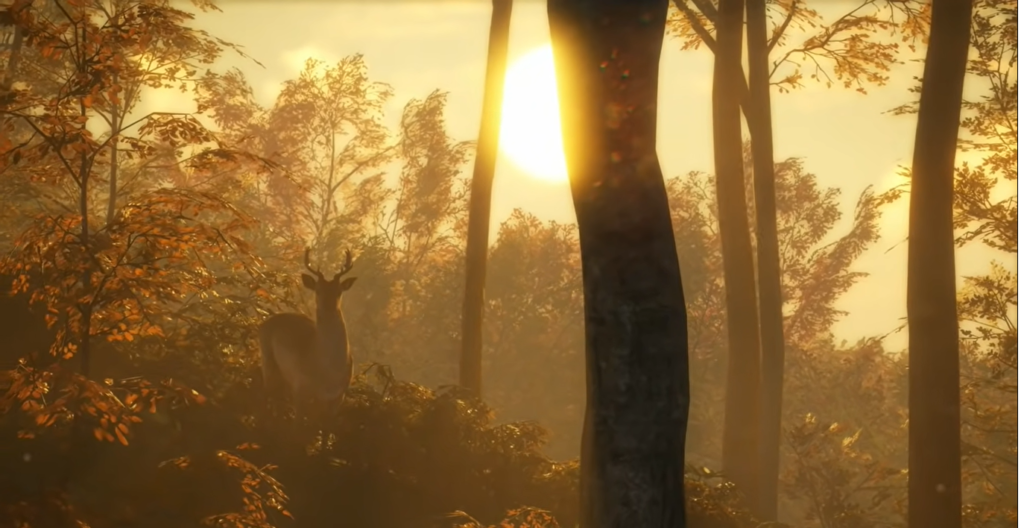 TheHunter: Call of the Wild's Gameplay
TheHunter: Call of the Wild is not yet another shooting game, but a game that calls for a lot of tactics, strategy, patience, and deliberation. When you start the game, you can expect to wander in the wild for some good 30 minutes before catching a glimpse of your prey, let alone being in a position to shoot, therefore you must adapt your thinking to be effective. Using natural openings in the bushes to make your approach quieter, taking the breeze into consideration to keep the animal from smelling you, and above all, making a clean kill are just some of the factors that can make you a successful player in this game.
TheHunter: Call of the Wild has a lot to offer. The base game has plenty of content, as well as additional paid packages that unlock more content to explore. The game features numerous huge, beautiful hunting locations. Each of them recreates a specific geographic location, with a considerable variety of the hunting ground with open areas, forests and fields included.
As you play the game, you will come across outposts that you can claim and houses that you can unlock. These let you change gear, fill up your supply, and fast travel, which is essential when it comes to getting around these enormous maps.
Realistic animal behavior
While playing the game, you will have to use the skills of a real hunter. Moving through the trees without regard for the wind direction will cause any animals within a mile to run away. A loud noise scares away animals, just as in real life. You'll also have to put into use all your tracking skills while trying to hunt.
The game lets you use specific calls to lure animals or mask your scent with specific sprays. If you grab an animal's attention, they will cry out warnings to other nearby animals. You can track animals by looking for animal droppings and tracks around watering holes or feeding places. If you kill too many animals in one area, they start to avoid that read, forcing you to discover new places to hunt.
It's important to confirm the kill, thus getting a good shot on the aim is crucial. However, the game's concept of a good shot requires you to aim for the body, with bonus points for a heart or lung shot. When you do manage to kill an animal, the game gives you a score and tells you where you hit it.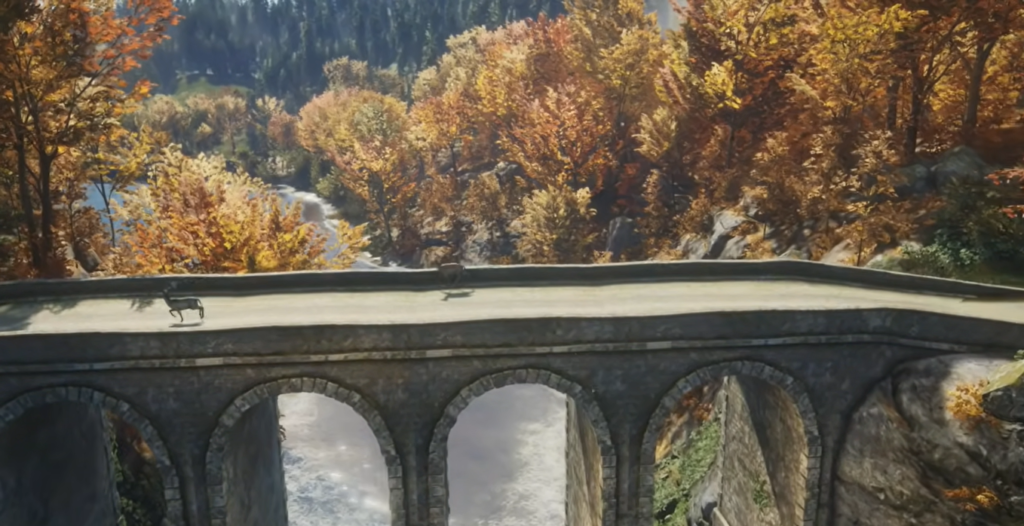 Beautiful landscapes
A hunting game cannot go without addressing the game's visuals. The graphics of the many areas are stunning, with varied landscapes, trees and plants, and unique species to hunt. Also, the sound is spot on, from the gun's sharp shot to the scraping and sliding as you make your way through the bushes to get a good look at an animal. With so many details of surrounding noises, the sound plays its role in terms of immersing you in the game and making you pay attention to what you're doing.
Take a photoshoot
If you don't want to shoot an animal, you can use the same skills to get close enough to take photos instead. There are different story missions to take part in, people that help in the various reserves, which gives you an additional way to enjoy the game aside from playing as a hunter.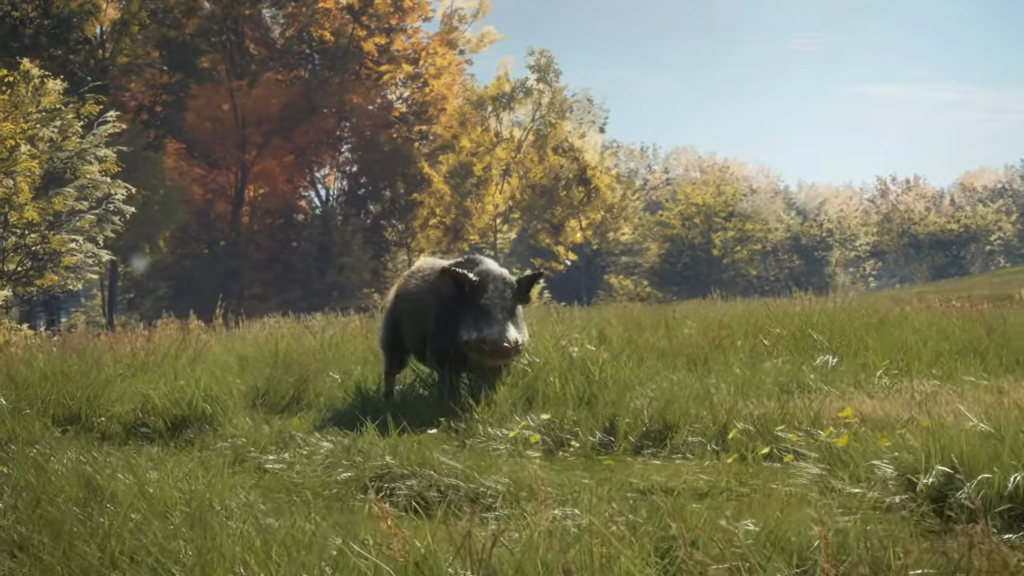 Multiplayer
There is another element, that is worth mentioning in the game and that is the multiplayer mode. Sadly, the other hunters in the game are considered "invalid targets" and cannot be shot. Playing the multiplayer you can pair up with friends and have extra eyes scanning the horizon for an animal to hunt. One nice feature is that if one of the parties owns a reserve, everyone can go hunt there, which is a compliment for the developers.
How to play TheHunter: Call of the Wild on Mac
To play TheHunter: Call of the Wild on Mac, the use of cloud gaming is the easiest option and should work on any Mac released in the past decade. You can also play TheHunter: Call of the Wild on Mac through Windows emulation.
We will first tell you about two cloud gaming platforms that can enable you to run TheHunter: Call of the Wild on your Mac. A cloud gaming service basically allows you to connect to a gaming PC that has the desired game on it and run the game on that computer through your Mac. You will be controlling the gameplay and the gameplay will be getting streamed to you. With cloud gaming, the most important factors when it comes to performance are the strength and speed of your Internet and your location relative to the cloud gaming server you are connected to. The plus side is that, even if a given game is far too demanding for your Mac and/or isn't available for macOS, you should still be able to run it using cloud gaming.
TheHunter: Call of the Wild is available on Boosteroid and GeForce Now – two popular cloud gaming platforms. Note that to run the game through either service, you must first register on Steam and purchase TheHunter: Call of the Wild from the Steam gaming store.
TheHunter: Call of the Wild Set Up Methods
Methods
Advantage
Disadvantage
Cloud Gaming
– No set-up required – Register and Play
– Access to a Library of over 70 top-rated free Games
– Smooth performance
– Compatible with M1 and Intel Macs
– Monthly Fee
– Requires Decent Internet Connection
– No Free Trial
BootCamp
– Free to use any time
– Windows 10 Environment

– Painful Setup
– Mediocre Performance
– Only Compatible with Intel Macs

Parallels Virtual Machine
– Easy Set-up
– Adequate Performance
– Play almost any PC game
– Windows 11 environment
– Compatible with M1 and Intel Macs
– 14-day free trial
– Yearly Fee
TheHunter: Call of the Wild with Cloud Gaming
The game is now available to play on cloud gaming servers. This assures NO
compatibility issues while playing on your Mac as well as top-notch performance.
Step 1. Get TheHunter: Call of the Wild
Before playing TheHunter: Call of the Wild make sure you get the game through the official websites. For the moment only Steam is compatible with cloud gaming services such as Boosteriod.
Update: Limited time offer now available at CDkeys.com – 88% TheHunter: Call of the Wild for just $ 9.39
Step 2. Register and Add TheHunter: Call of the Wild To Boosteroid Cloud Gaming Library
All you need to do now is register for Boosteroid. This allows you to add TheHunter: Call of the Wild to their Cloud Gaming Library. Once uploaded you can seamlessly play the game from your Mac, TV, or Mobile Device.
When Registered you will have additional access to more than 70 top-rated games for free. Pricing varies depending on the subscription plan.
Now, without further ado, here are our instructions on how to play the game through both services:
Playing TheHunter: Call of the Wild using Boosteroid
Register on Boosteroid with your email (the Sign up with Google option may not work on some occasions).
Enter your account, search for the game in Boosteroid, and open its page.
Click the Play option and when you see the Subscription prompt, click on Subscribe, and get a paid subscription for Boosteroid to be allowed to use the service.
Back on the game's page, click Play again, and agree to connect to your Steam account.
After some loading, you will be asked to enter your Steam username and password, so do that, and wait for the game to start.
Note: You can also play TheHunter: Call of the Wild through its Epic Games Store version in Boosteroid in case you've already purchased it from Epic Games.
Play TheHunter: Call of the Wild with GeForce Now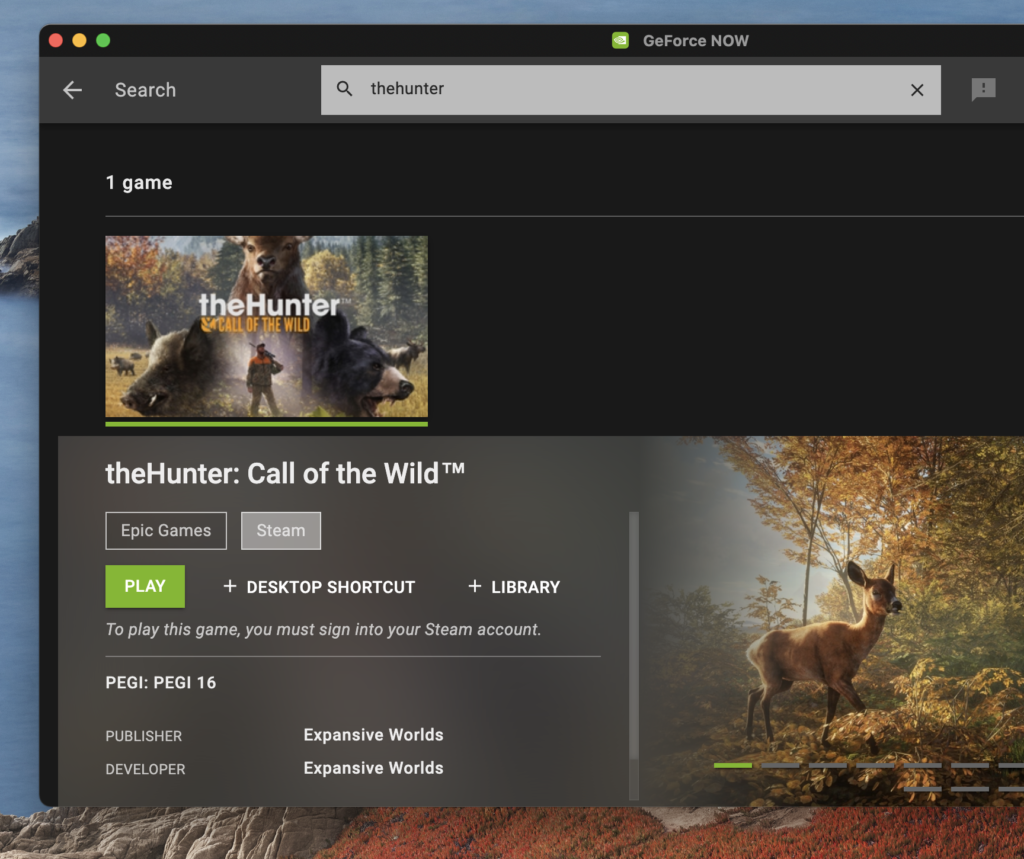 Visit the GeForce Now section of the Nvidia site, create a new account there, and pick the subscription plan you wish to use (provide your payment details if you've picked a paid subscription plan).
Log in to your GeForce Now account, download the GeForce Now app, and install it.
Start the app, log in, and search for TheHunter: Call of the Wild in the search bar.
Select the game, then select the Steam button, click on Play, and then click Continue.
Once TheHunter: Call of the Wild loads, enter your Steam login details, and the game will start.
We have a more in-depth guide on using GeForce Now for gaming on Macs – you can check it out on this page.
How to download TheHunter: Call of the Wild on Mac
To download TheHunter: Call of the Wild on Mac, you must either first install Windows using Boot Camp or use Parallels to create a Windows virtual machine. After Windows is emulated, you will be able to download TheHunter: Call of the Wild on your Mac.
Since the game isn't supported for Mac, if you really want to download and play it on your Mac machine, you will first need to jump through several hoops. The main requirement to download and install TheHunter: Call of the Wild on Mac is that Windows is already installed/emulated on that Mac. There are two ways to do that: with Boot Camp Assistant and with Parallels (or another virtualization program). These two methods are quite different from one another and would yield different gaming performance results depending on the specific situation. In general, the Parallels method is recommended for M1 Macs and newer and more powerful Intel Macs, whereas the Boot Camp method is better for older and less powerful Intel Macs. Here is a brief overlook of the two methods, followed by links to more detailed guides for each of them.
Creating a Parallels Virtual Machine for Windows 10/11
Go to the Parallels website and download the program's installation file.
Install Parallels on your computer by running the .dmg file and following the directions on the screen.
Once Parallels has been installed, open it and select the "Install Windows" option to begin the process of creating a Windows VM.
Create a Parallels profile or sign in to the virtual machine using one of the other available sign-up options.
Once you enter the VM, download the Steam or the Epic Games client and use it to install the game on the virtual machine.
If you need more in-depth steps for Parallels with screenshots , check out our Full Parallels Guide for solutions.
Installing Windows 10 with Boot Camp
Go to Microsoft's Windows 10 ISO download page and download the 64-bit Windows 10 ISO file.
Open Boot Camp Assistant, load the file into it, customize the storage space distribution, and launch the installation.
Complete the installation prompts for Windows 10 and start the OS installation.
Customize the Windows 10 settings, create a Windows account, then use the Boot Camp window to install Apple drivers for Windows, and finally get TheHunter: Call of the Wild from Steam/Epic Games Store.
TheHunter: Call of the Wild on Mac M1
TheHunter: Call of the Wild can be played on Mac M1 using cloud gaming platforms such as Boosteroid and GeForce Now. Another way of running TheHunter: Call of the Wild on Mac M1 is to first create a Windows 10 virtual machine with Parallels.
If you want to try cloud gaming in order to play TheHunter: Call of the Wild on your Mac, it doesn't matter if the computer is Intel or M1-based – cloud gaming services like the ones we already mentioned work on both types of Mac models. However, if you want to actually download the game onto your M1 Mac, your only option would be to emulate Windows by creating a Windows 11 virtual machine on the computer. The Boot Camp method mentioned above doesn't work on M1 Macs due to the different architecture of their M1 chips compared to Intel processors.
Martina Nikolova
Martina likes to get into nitty-gritty of tomorrow's tech, from product design across to security based solutions. A long time mac user and developer, she has the expertise and strives to give new insight