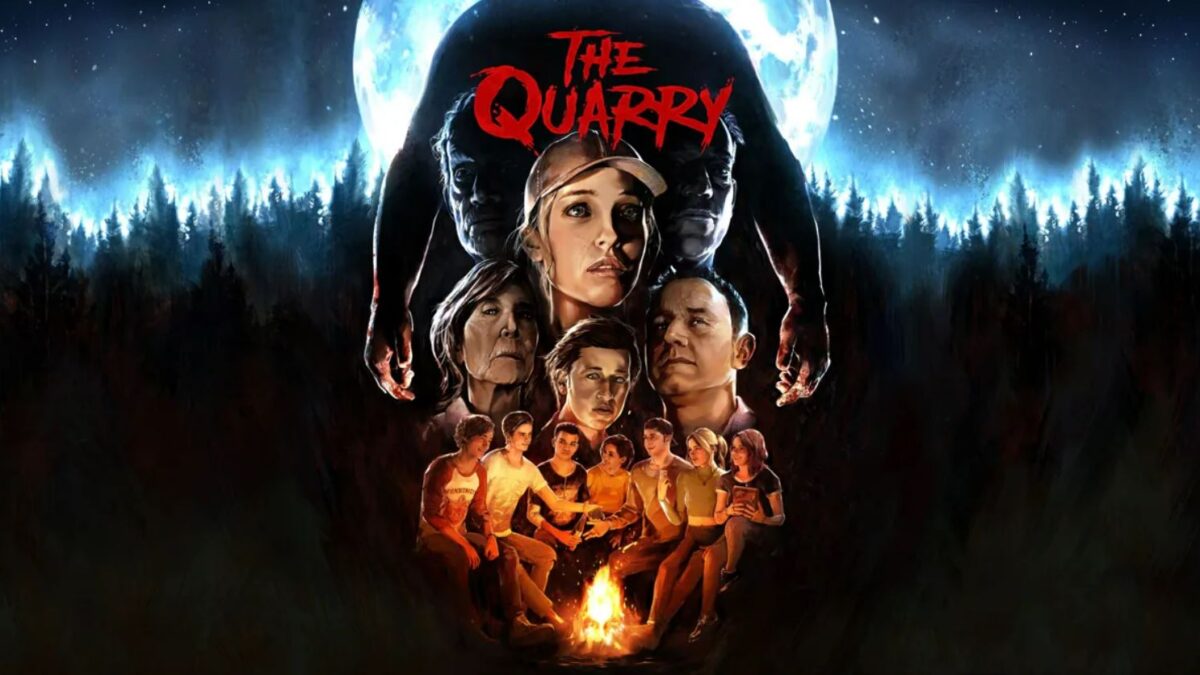 The Quarry (Mac)
Martina Nikolova, 1 year ago
0
12 min

read
The Quarry on Mac
The Quarry is a cinematic horror/thriller game that can be played on Mac thanks to cloud gaming services like Boosteroid. It's also possible to download and play The Quarry on Mac by first getting Windows installed on the computer.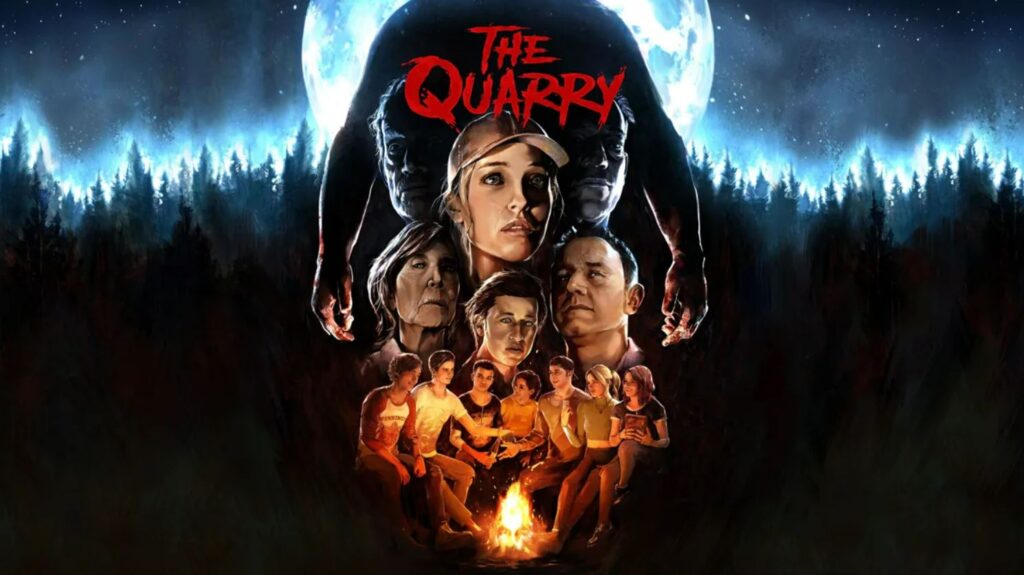 The Quarry is the latest horror title by Supermassive Games, and it brings back a lot of familiar gameplay elements present in previous games by the developer. Instead of focusing on fast-paced action, or puzzle-heavy gameplay, The Quarry plays out more like an interactive movie than a full-fledged game. This, however, is fitting for the specific type of choice-heavy, narrative drive experience that The Quarry provides, and the horror of it is just as thrilling (or even more so) as it would be in a more conventional video game, where you have greater control over the characters you play as. If you want to try this game on your Mac in spite of the lack of a macOS version for it, you can directly head down to or guide on how to play The Quarry on Mac. On the other hand, if you want to learn a bit more about what exactly this game entails, here are more of our thoughts on The Quarry.
An interactive movie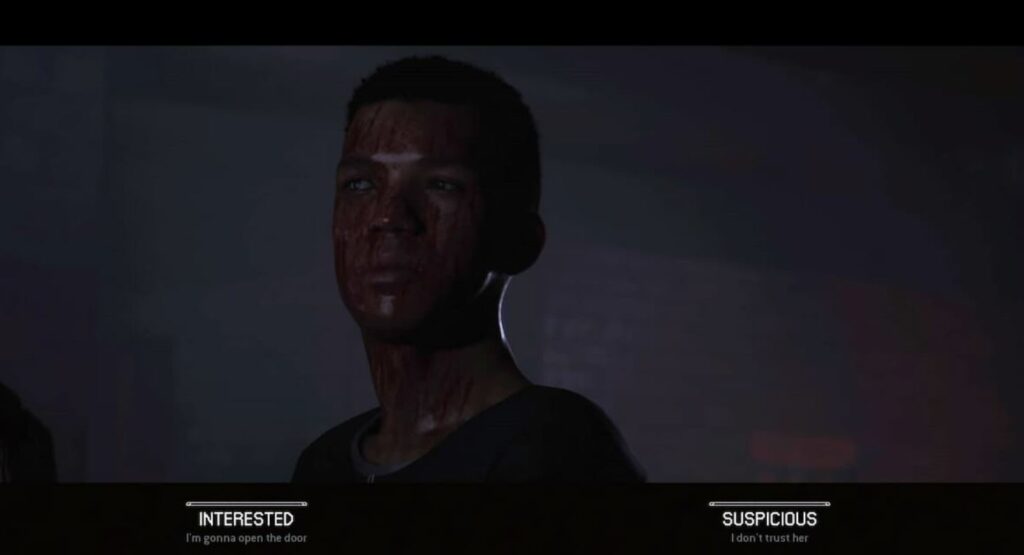 Before even considering trying out The Quarry, you need to know exactly what you are getting yourself into. While this is still a horror video game, the actual game aspect of it is very bare-bones. In this game, you will spend most of your time walking around, interacting with characters, and making conversation and action choices, thus progressing the plot of the game. There isn't any actual skill required to play The Quarry – there isn't any actual action or puzzles, and the only mechanic introduced to stir up the gameplay a bit are pretty basic quick-time events.
Putting it like this, The Quarry may not sound like a very interesting game, but the main appeal of this title isn't the gameplay itself, but the choices that you make. In this game, you take control of nine different characters, and with each of them, you get to make multiple binary choices that could ultimately have drastic effects on the fate of both the character you are currently playing as but also all other characters in the game. Thus, the Quarry is a prime example of a make-your-adventure game, where you get to choose what every character is going to do in a given important situation, ultimately shaping how the story would progress and conclude. The game is marketed as having 186 different endings, and though a lot of them will probably have minor differences from one another, it's still impressive in how many ways the game's story could branch out, depending solely on your decisions while playing it.
Of course, let's also not forget that we are talking about a horror-themed game, which comes with its own appeal. Not only do your choices determine the fate of multiple characters, but there's also mystery weaved through the narrative, so you have an incentive to find out more, but also to do your best to keep the characters you play alive and save from the various dangers that await for them in the dark woods surrounding Hackett's Quarry – a summer camp where the game's plot takes place.
Limitations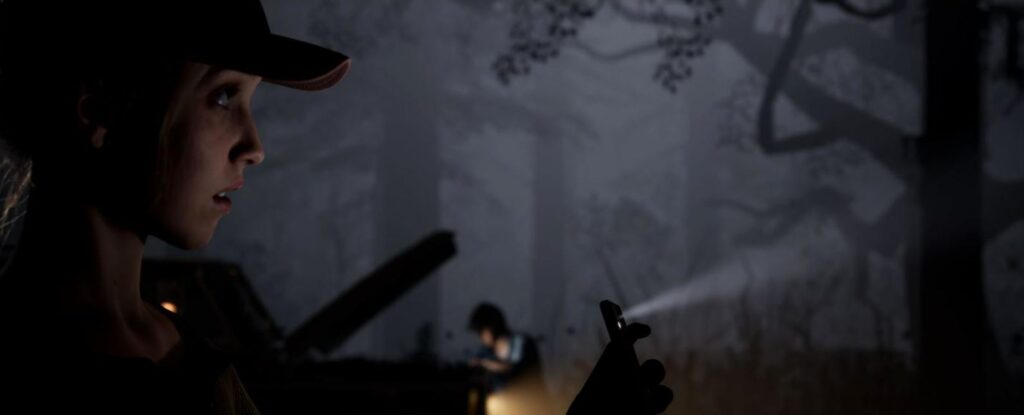 As intriguing and compelling as the option to affect the game's mysterious plot in numerous unforeseen ways may be, the actual gameplay of The Quarry comes with lots of limitations. As mentioned, most of what you'd be doing in this game is walking around, engaging in conversations, and witnessing the plot's progression based on your decisions. In this regard, the game can be very limiting – even the locations you get to explore, as atmospheric as they may be, have barely anything of note in them. There's only one type of meaningful collectible that you should be trying to find – Tarot cards that you get to show to an elderly lady, who can read them and give you some insight into possible future events. Other than looking for those Tarot cards and going forward with the plot, there's not much else to do in a given location.
On a related note, the developers have unsuccessfully tried to diversify the gameplay by introducing quick-time events in certain scenes. While quick-time events could sometimes work and add to the gameplay, here they are very basic, without much imagination or thought put into them, and on top of it all, they have a very forgiving margin of error, and even if you miss one such event, you get to try again.
Overall, even though it's not expected for a game like this to have any sort of gameplay depth, it is still a bit too bare-bones even for its genre.
For fans of the horror genre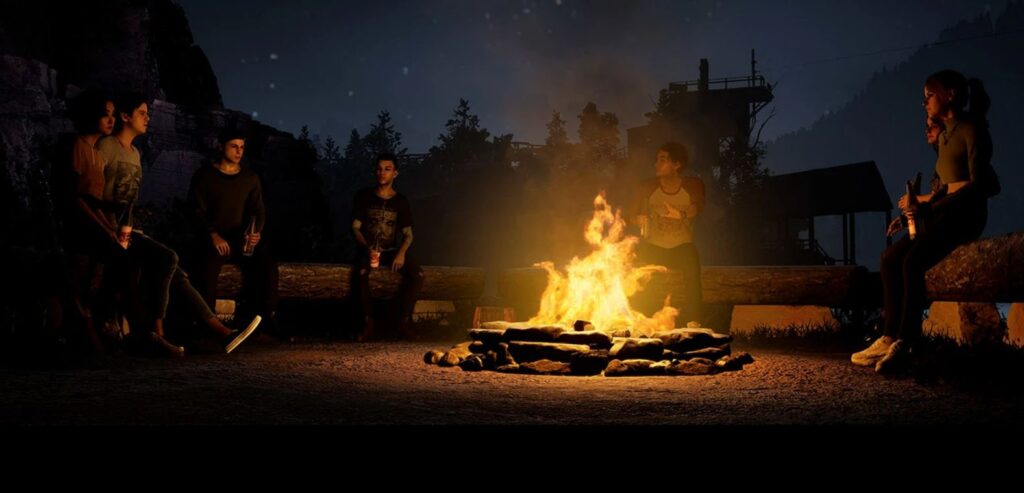 The Quarry clearly draws tons of inspiration from many horror movie classics, making it the perfect game for fans of the horror genre as a whole. It has tons of references, call-backs, and some Easter eggs that people who love horror films and games are sure to appreciate. At times, some of the dialogue may come off as cheesy, but even this helps enhance the feeling of being placed in the shoes of a character of a classic horror film, which further adds to the overall atmosphere and vibe of the game.
One very cool feature of The Quarry is the option for multiplayer – the game lets you play it together with friends, where each player controls a given character, or even a voting mode, where the entire party votes on what decisions the current player character will make. In our opinion, this is the perfect interactive horror game experience for a group of friends who are fans of the horror genre.
Final notes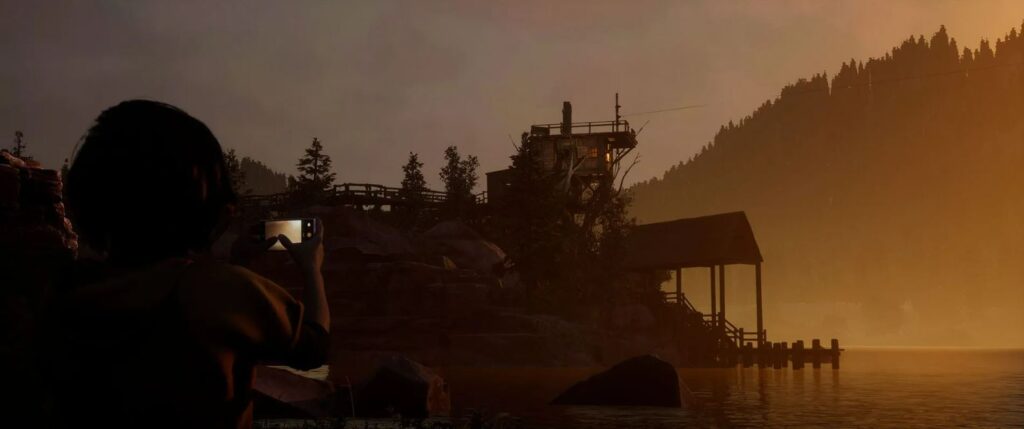 The Quarry is quite an unconventional game, and it's certainly not for everyone. It has a great compelling story and the ability to affect that story with every decision you make is the main apparel of this title, but the minimalist gameplay and the lack of much extra content may turn away some people. Ultimately, it's quite a great game for what it's supposed to be, but you should only get it if you are into this type of gaming experience, or else you may be left feeling dissatisfied.
Can you play the Quarry on Mac?
Yes, you can play The Quarry on Mac and there are several ways to do it, but all of them involve the use of some type of workaround method. Since this game isn't officially supported for macOS, you cannot natively play The Quarry on Mac.
If you are eager to experience the gripping horror thrills of The Quarry on your Mac, there are several ways to do this even though the game lacks a macOS version. The easiest method and the one we'd recommend is to use cloud gaming. The Boosteroid cloud gaming service has recently added The Quarry to its library, so you can go to the service's site right away, register, and start playing the game by streaming it from a Boosteroid server.
Two other options are to install Windows on your Mac with the Boot Camp tool or to get a Windows virtual machine using the parallels virtualization method. Both of those methods take considerably more time to set up but are nevertheless valid options for playing the Quarry on Mac. In the following lines, you will be provided with instructions for each of the three mentioned methods.
How to play the Quarry on Mac
To play The Quarry on Mac, the easiest and quickest option is to get a Boosteroid account and subscription and stream the game to your Mac with this service. The other way to play The Quarry on Mac is by first installing or emulating Windows.
As we already mentioned, the Boosteroid option is the one we'd recommend, provided that you have a steady and fast Internet connection, because you will need that to be able to stream the game. Below, you can read our guide on how to use Boosteroid, but if you prefer to have The Quarry on your Mac in order to play it, you can go directly to our instructions on how to install/emulate Windows on your Mac to be able to download and play The Quarry.
The Quarry Set Up Methods
Methods
Advantage
Disadvantage
Cloud Gaming
– No set-up required – Register and Play
– Access to a Library of over 70 top-rated free Games
– Smooth performance
– Compatible with M1 and Intel Macs
– Monthly Fee
– Requires Decent Internet Connection
– No Free Trial
BootCamp
– Free to use any time
– Windows 10 Environment

– Painful Setup
– Mediocre Performance
– Only Compatible with Intel Macs

Parallels Virtual Machine
– Easy Set-up
– Adequate Performance
– Play almost any PC game
– Windows 11 environment
– Compatible with M1 and Intel Macs
– 14-day free trial
– Yearly Fee
How to Get The Quarry on Mac:
First, you will need to purchase the game. Limited time offer on CD.Keys.com for a discount – 18 % The Quarry for $55.29
Now you will need to register for Boosteroid. This allows you to add The Quarry to their Cloud Gaming Library. Once uploaded you can seamlessly play the game from your Mac, TV, or Mobile Device.
When Registered you will have additional access to more games for free. Pricing varies depending on the subscription plan.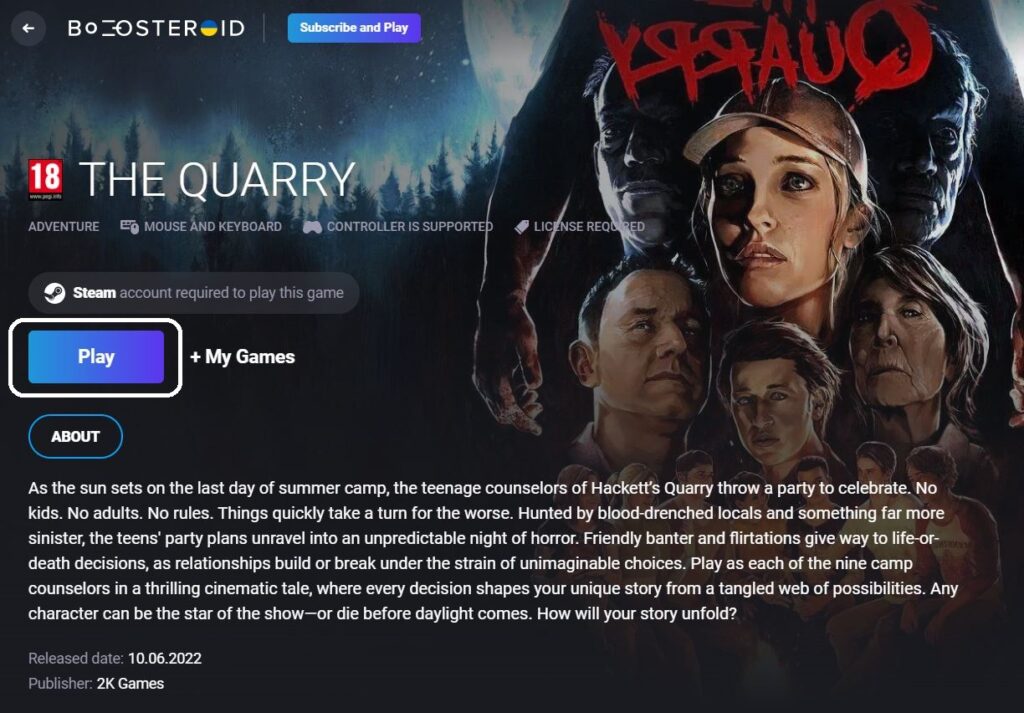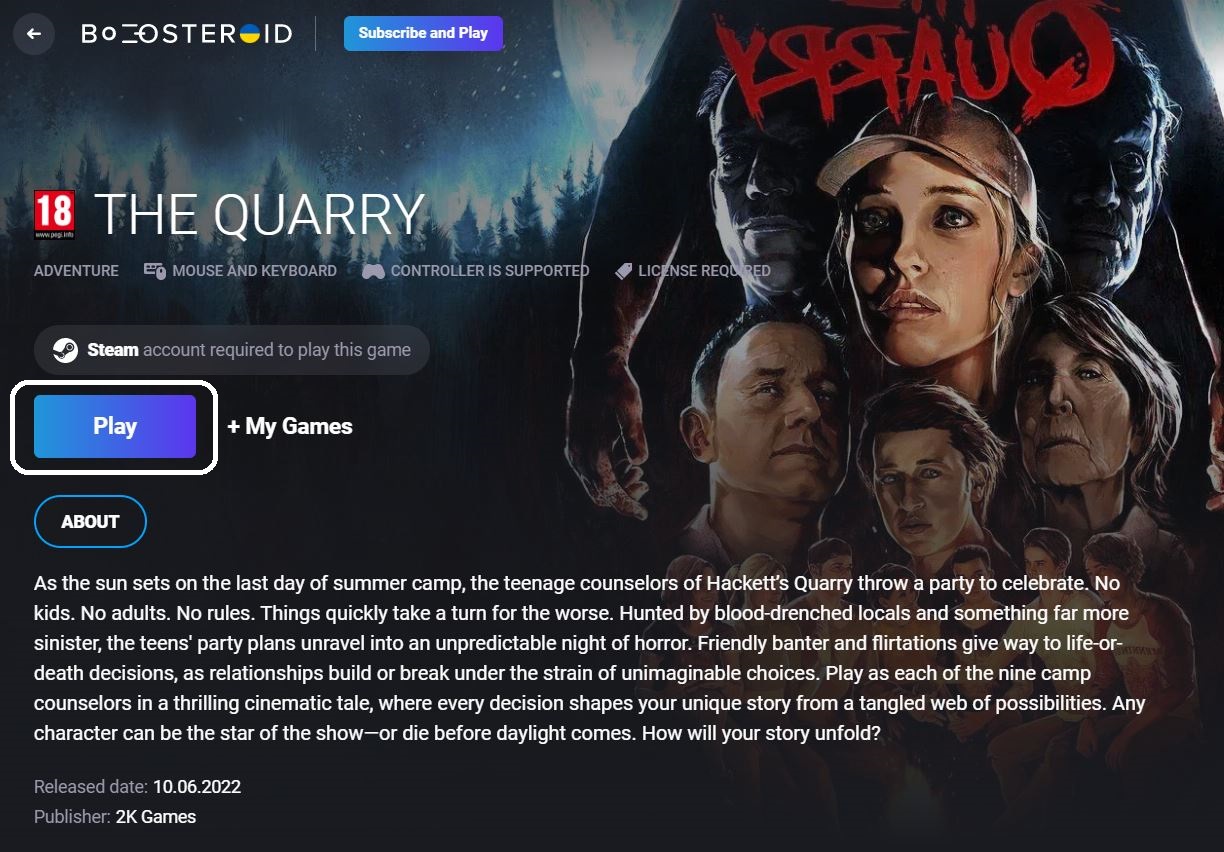 How to play The Quarry on Mac using Boosteroid
First, you will need a Boosteroid account and subscription, so go to this page, and register.
Next, login, click on your profile name in the top-right corner, then select Subscribe, choose one of the two subscription options, and then enter the details for the respective payment method you prefer to use.

3. After signing up for Boosteroid, use the site's search field in the upper right to type the game's name. Note: be careful which store version you choose depending on where you own the game.

4. Then click the Install & Play button. After that, you will be transported to a loading screen where you will install the game in a virtual machine supplied for you by Boosteroid. Click "Next" and "Accept" where it is needed. Nothing will be installed on your computer – this is just for the virtual machine.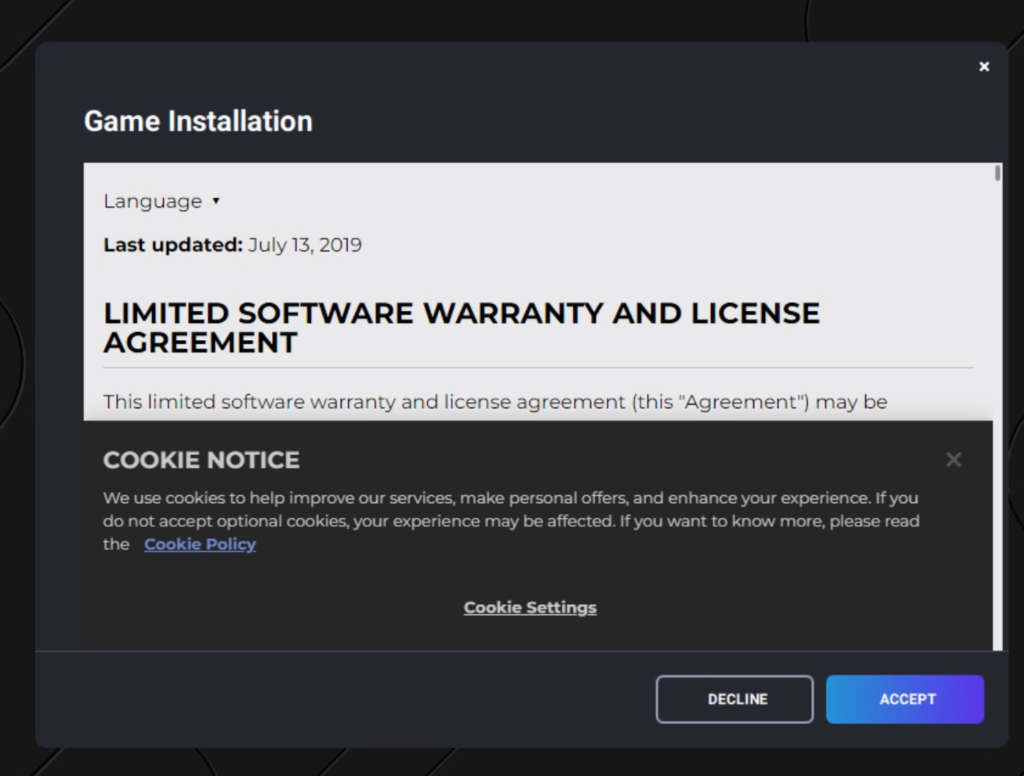 5. After the installation is complete, you will be transported to a virtual instance of the platform you chose. The important thing to note is that you will need to navigate to your game Library and choose The Quarry. The game will then start on the same screen.
How to download the Quarry on Mac
To download The Quarry on Mac, you must have Windows on the computer. Using the Boot Camp Assistant built-in Mac tool, or the Parallels virtualization program can allow you to get Windows on your Mac and download and play The Quarry.
Since there is no macOS version for the Quarry, you will need to download the Windows version of the game, and to be able to do that, you'll need to have Windows on your Mac. The two methods of installing Windows that we mentioned – using Boot Camp Assistant and Parallels – have rather different setup processes and different pros and cons. The general advice we can give you here is to go for the Boot Camp method if you are on an Intel-based Mac, and if you are using an M1 Mac, you will need to use the Parallels variant. Below are two brief guides, one for each method, but if you choose to use either of those methods, we also recommend that you follow the link posted below the short guide to go to a page with a more detailed and in-depth explanation of how to get everything set up.
How to play The Quarry on Mac using Parallels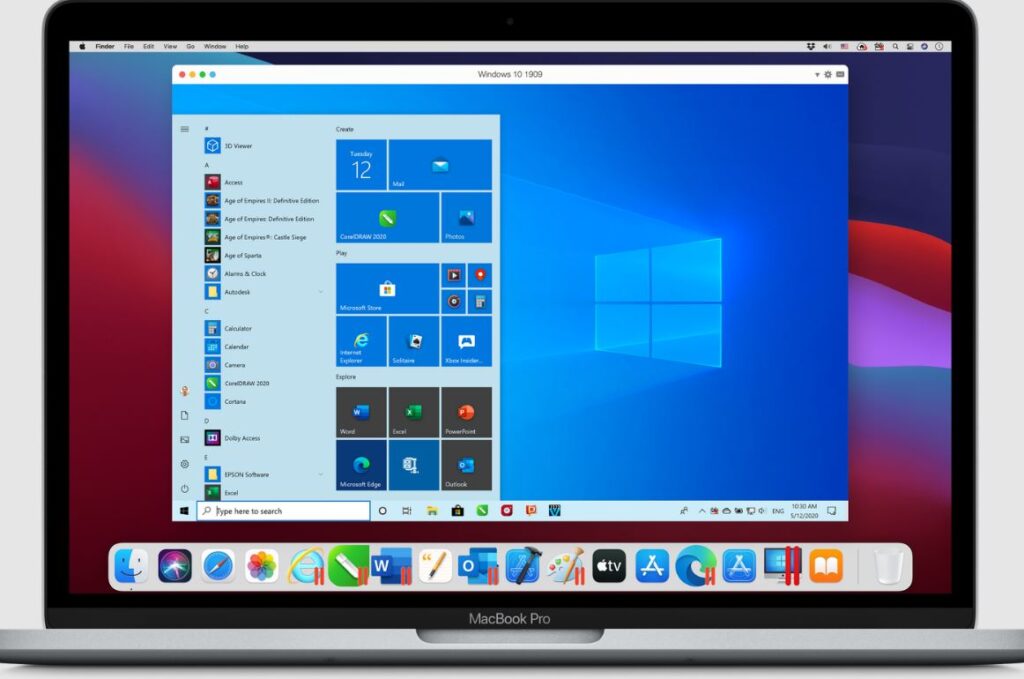 Get Parallels installed on your Mac by downloading it from its official site.
Install Parallels on your computer by running the .dmg file and following the directions on the screen.
Once Parallels has been installed, open it and select the "Install Windows" option to begin the process of creating a Windows VM.
Create a Parallels profile or sign in to the virtual machine using one of the other available sign-up options.
Once you enter the VM, download the Steam or the Epic Games client and use it to install the game on the virtual machine.
If you need more in-depth steps for Parallels with screenshots, check out our Full Parallels Guide.
How to play The Quarry on Mac using Boot Camp Assistant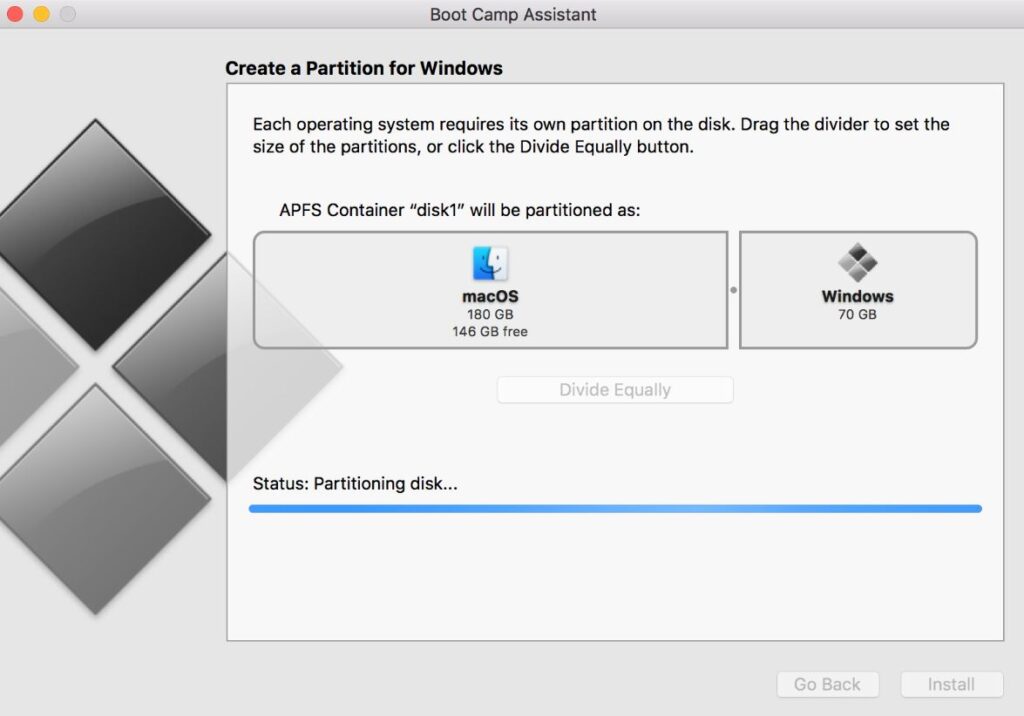 First, you will need a Windows 10 64-bit ISO file – you can download one for free from the Microsoft site.
Open the Utilities folder on your Mac, start the Boot Camp Assistant tool, and load the ISO file in it.
Change the storage space distribution if needed, click Install, and then follow the prompts after your Mac restarts to begin the Windows 10 installation.
After completing the installation, personalize the Windows 10 settings, create a user account, and once you load to Windows 10, install all necessary drivers for the OS using the Boot Camp window shown on your screen.
Once everything is ready, install Steam in the Windows 10 partition of your Mac, and then use it to download and install The Quarry.
Detailed Boot Camp Assistant guide
The Quarry on Mac M1
You can play The Quarry on Mac M1 either by streaming it to the computer with the help of Boosteroid or by installing a Windows 11 virtual machine using Parallels. Playing The Quarry on Mac M1 isn't possible through the Boot Camp Assistant method.
You can use Boosteroid to play The Quarry on both Intel and M1 Macs with no difference in performance. The Parallels method may even work a bit better on Macs with M1 chips. However, the Boot Camp Assistant option is exclusive to Intel Macs and can't be used on M1 Macs. Still, the other two ways of playing The Quarry on Mac are perfectly viable for M1 Mac owners, so be sure to try them out if you want to play this game but don't have a PC or a console.
Martina Nikolova
Martina likes to get into nitty-gritty of tomorrow's tech, from product design across to security based solutions. A long time mac user and developer, she has the expertise and strives to give new insight