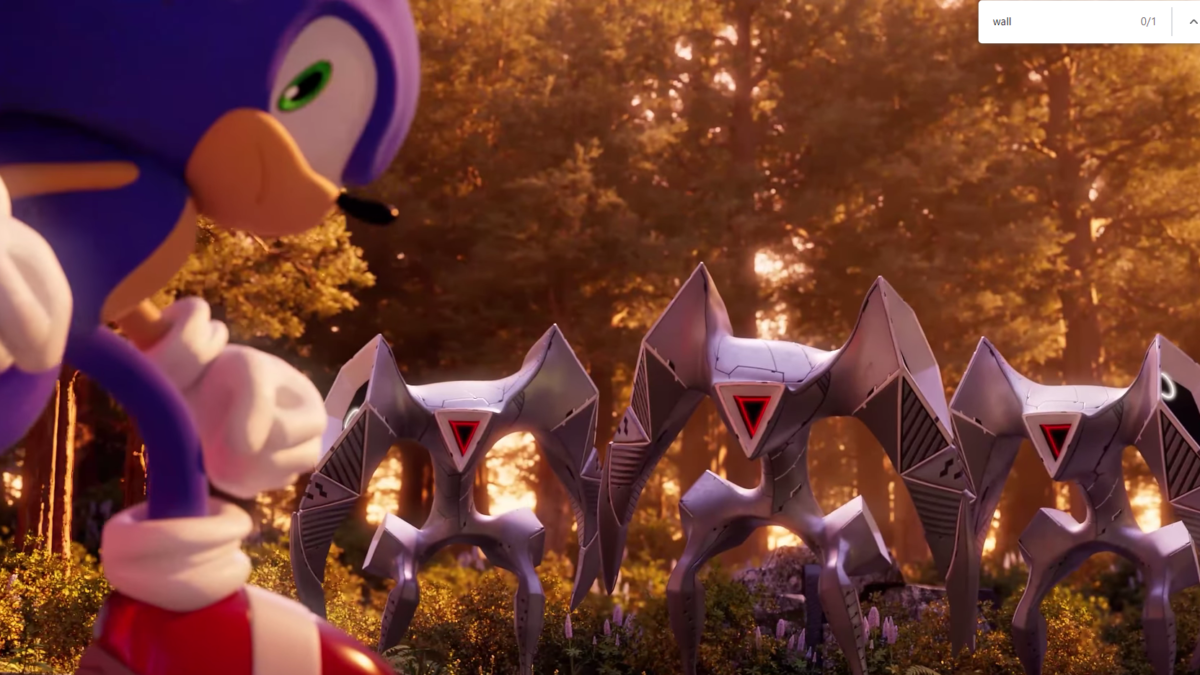 Sonic Frontiers (Mac)
Martina Nikolova, 7 months ago
0
9 min

read
Sonic Frontiers on Mac
Sonic Frontiers is an action-adventure platform game developed by Sonic Team and published by Sega, where the player plays as Sonic the Hedgehog and explores the mysterious open world of Starfall Islands. Throughout the game, Sonic must overcome different obstacles, collect the Chaos Emeralds, defeat the robotic foes that are inhabiting the islands, and reunite with his friends after falling through a wormhole.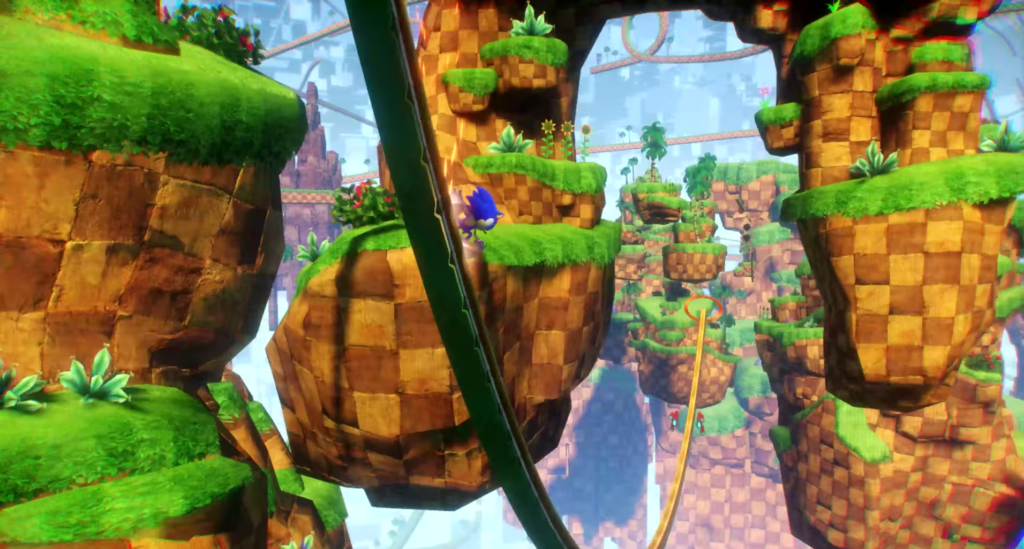 Gameplay
In Sonic Frontiers, the iconic hedgehog retains his trademark attack capabilities, like fast running, ring collecting, grinding on rails, and homing in on his enemies. He can also double jump, sidestep, drop dash, and boost with the right trigger.
A new skill that has been added to the gameplay allows Sonic to interact with objects by circling them in a ring of light with the Cyloop (a special technique where Sonic creates an updraft by circling around a target). The Cyloop can also be used for creating certain shapes that give Sonic temporary features. For example, if he draws an "infinity" shape, his speed goes up indefinitely for a certain amount of time.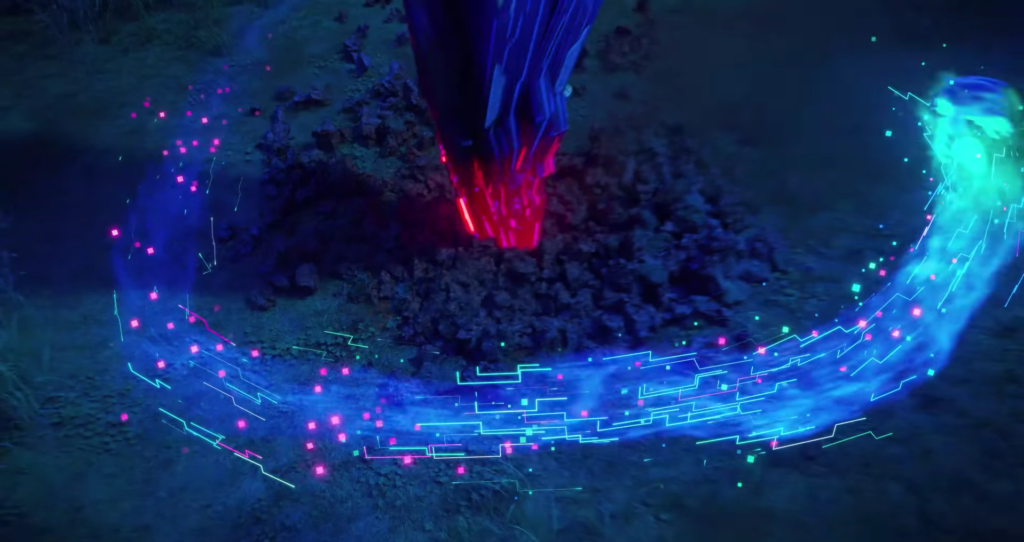 Another new feature allows Sonic to boost much faster and gain a blue aura after collecting 400 rings. Players can fine-tune Sonic's controls and modify his acceleration, resistance, and speed as the game progresses.
Open world
The Starfall Islands are the first open world in the series. Traditional Sonic features like springs, boost pads, and grind rails are all present in the free-roaming environment.
The player completes platforming challenges to explore different sections of the map. He also has to solve puzzles to collect items such as Kocos (which strengthen Sonic's skills) and Memory Tokens (which allow him to rescue his friends).
Completing the main mission can be done in approximately 20–30 hours, while finding all of the collectibles may take up to 60 hours of gameplay.
Enemies
Combat takes place in a wide variety of locations throughout the islands. Sonic has evasive and defensive abilities and has to fight against robotic creatures and huge Titans. He can use the Cyloop to weaken his foes and make them easier to attack.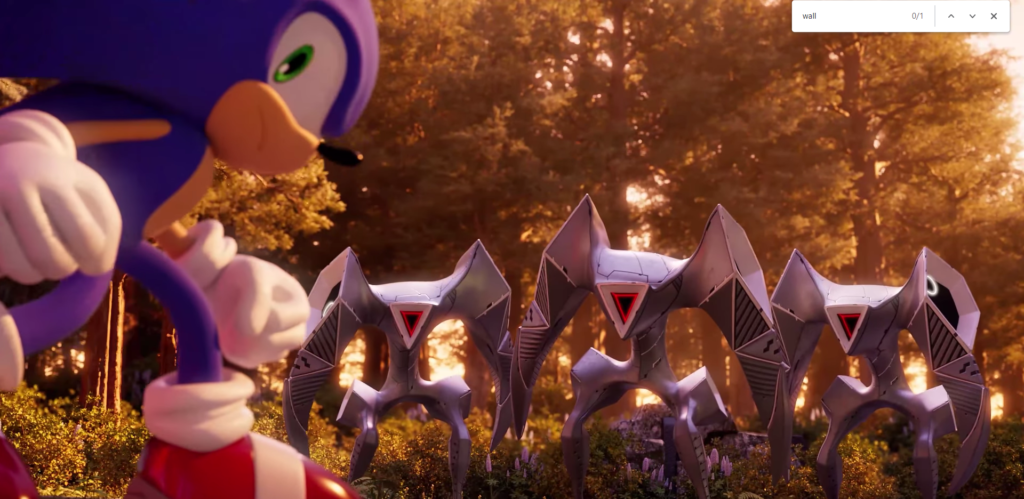 When the player reaches a certain level in the game, they are rewarded with experience points that may be used to unlock new skills. Players face off against standard, smaller foes as well as large bosses, some of which require them to collect more experience points before they can strike.
Defeating bosses rewards players with pieces of a portal that gives access to "Cyber Space", a series of short, linear levels similar to those seen in previous Sonic games. These linear levels, which switch between third-person and side-scrolling perspectives, have several objectives, such as a time-limited attack and the collection of red rings. Some of them feature unique minigames that reward the player with a key that leads to a Chaos Emerald. In order to fight the game's major bosses, the player must collect all the Chaos Emeralds and turn into Super Sonic.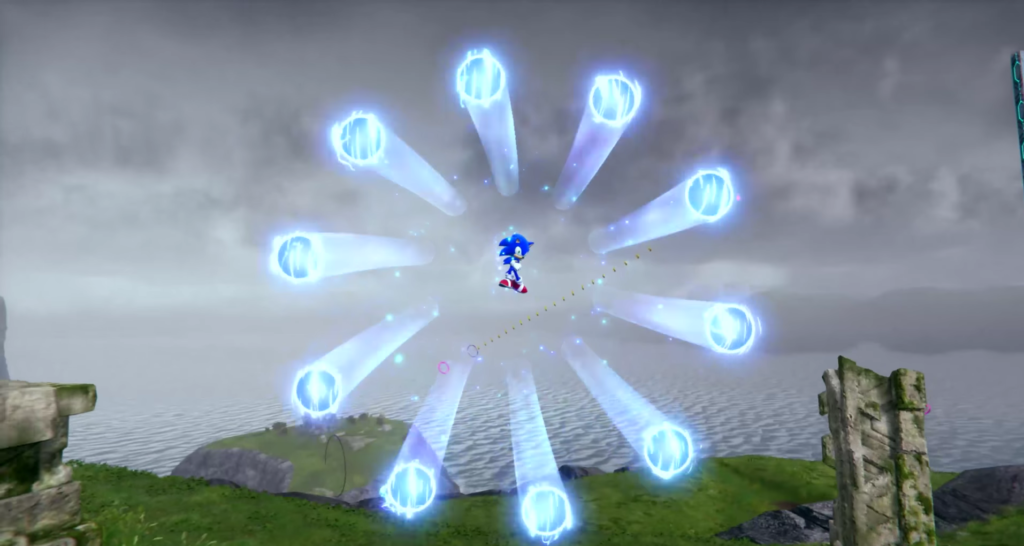 Design
The design of Sonic Frontiers is largely about wide, open areas. The high screen resolutions give players the unique experience of racing around the open world at ultra fast speed, while still keeping an eye on their surroundings without risking a collision with anything.
The game's soundtrack is focused more on trying to create a mystery mood around the islands than being upbeat and cheery. The official album, Stillness and Motion, consists of 150 tracks and is the longest soundtrack in the series.
Verdict
Sonic Frontiers shines with completely new content compared to previous Sonic games. Also, this 3D platformer features excellent gameplay mechanics, challenging boss fights, a vast open world for exploration, and, most importantly, the signature Sonic speed that the fans of the series love.
Can you play Sonic Frontiers on Mac?
Sonic Frontiers is not officially supported on Mac, but there are some workarounds you can use to play the game on your Mac, which we will share with you in the next lines.
Without further delay, Sonic Frontiers can be played via Boosteroid (a trusted cloud gaming platform) or after you install Windows on your Mac OS with the help of a trusted Windows virtualization tool.
Boosteroid allows you to stream Sonic Frontiers in your browser as soon as you subscribe to their service. You don't need to install the game or any additional software on your machine.
If you don't like cloud gaming and you haven't installed Windows OS on a Mac before, our recommendation is to use either Parallels or Boot Camp Assistant to install Windows and play Sonic Frontiers on your Mac. Below you will find detailed instructions on how to deal with these two programs, as well as links to more detailed guides.
How to download Sonic Frontiers on Mac
Sonic Frontiers cannot be downloaded directly on a Mac because the game has no official Mac OS support. However, if a Windows virtual machine has been set up on your Mac, you can download Sonic Frontiers via Steam and play it in the Windows environment.
Please be aware that if you opt for Parallels or Boot Camp Assistant, your Mac must have enough space in the hard drive and must meet the system requirements given by the game developer before you can play Sonic Frontiers.
The advantage of creating a Windows environment inside your Mac is that it eliminates the possibility of a poor gaming experience due to a slow Internet connection, which is the case with many cloud gaming solutions.
Also, please note that we recommend using Parallels for both, Macs with Intel processors and Macs with M1 chips but if you want to use Boot Camp Assistant, you can do so only on your Intel-based machine.
How to play Sonic Frontiers on Mac
If you have a Boosteroid subscription or you have a Windows installed on your Mac through Parallels or Bootcamp, you can play Sonic Frontiers in the cloud or locally.
Methods
Advantage
Disadvantage
Cloud Gaming
(Boosteroid )
1.No set-up required – Register and Play
2. Access to a Library of over 70 top-rated free Games
3. Smooth performance
4. Compatible with M1 and Intel Macs
-Monthly Fee
– Requires a Decent Internet Connection
– No Free Trial
Parallels Virtual Machine
1. Easy setup. 2. Moderately good performance with high compatibility. 3. Runs on Windows 11. 4. Requires a yearly fee, but has a 14-day free trial to test it out.
For those willing to let their mac run hot in order to get adequate performance in a native experience. Overall better performance, compatibility, and results than Bootcamp, but for a fee (if you don't use the free trial or it has run its course).
BootCamp
1. It's free. 2. Unstable performance (drops and hitches). 3. Compatible only with Intel Macs. 4. Installs a Windows 10 layer. 5. Lots of setup is needed.
For those who don't have a good internet connection or don't like cloud gaming and don't mind sacrificing visual fidelity and performance to get a native experience.
How to get Sonic Frontiers on Mac
You can get Sonic Frontiers on Mac by purchasing it on Steam. Then, you can download it on your Mac after installing Windows with Parallels or Boot Camp Assistant.
How to play Sonic Frontiers on Mac M1
If you have a Mac M1 and you want to play Sonic Frontiers, you can either stream the game with Boosteroid or use the virtualization software Parallels to run the Windows version of the game on your machine.
Once everything is set up, you can start the game in your browser from the cloud or go to Steam, install a Steam client on the Windows VM, purchase Sonic Frontiers from the Store and then install it to enjoy the game.
Play Sonic Frontiers on Mac with Boosteroid
To play Sonic Frontiers on your Mac via cloud gaming, you need to create a Boosteroid account and activate a subscription to the service. After logging in and choosing a subscription plan that fits your gaming needs, you can play Sonic Frontiers on Mac by searching for the game in the Boosteroid search bar and clicking the Play button.
Below you will find step-by-step instructions that explain the Boosteroid activation process in detail:
First, open your browser and write Boosteroid.com in the URL bar.
On the Boosteroid page, create an account and log in.
Once logged in, find your account name in the top right corner of the page and click on it.
You will see your profile settings. Choose Subscribe and select a plan.
Next, select a payment method and complete the subscription process.
After your Boosteroid subscription has been activated, go to the magnifying glass icon top right and search for Sonic Frontiers.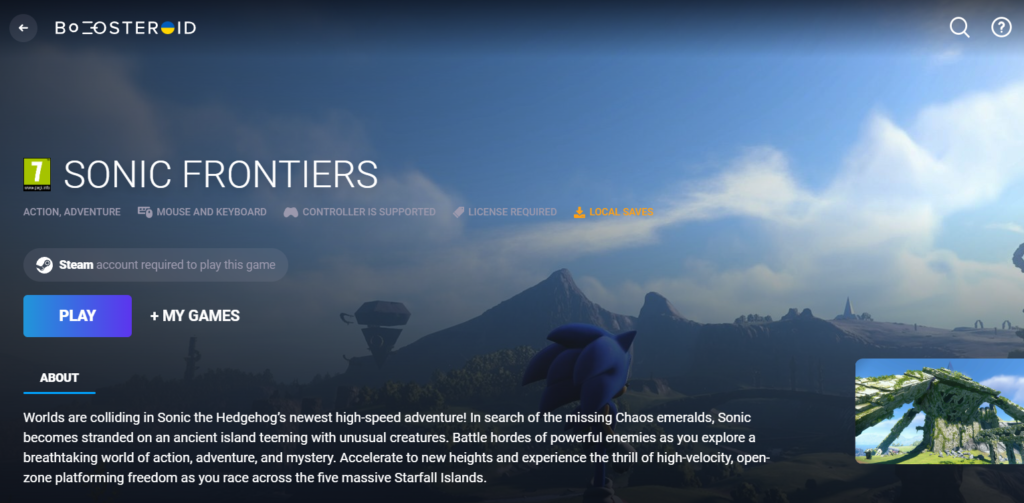 On the page of the game, click the blue Play button and then click OK when the pop-up window appears. In this way, you will give your permission to connect Boosteroid with your Steam account.
Next, you will see a Steam store login screen where you need to fill in your account and password.
Once you are logged in, Sonic Frontiers should load in the browser. In case this takes more than a few seconds, you can launch the game from your Steam Library.
Play Sonic Frontiers with Parallels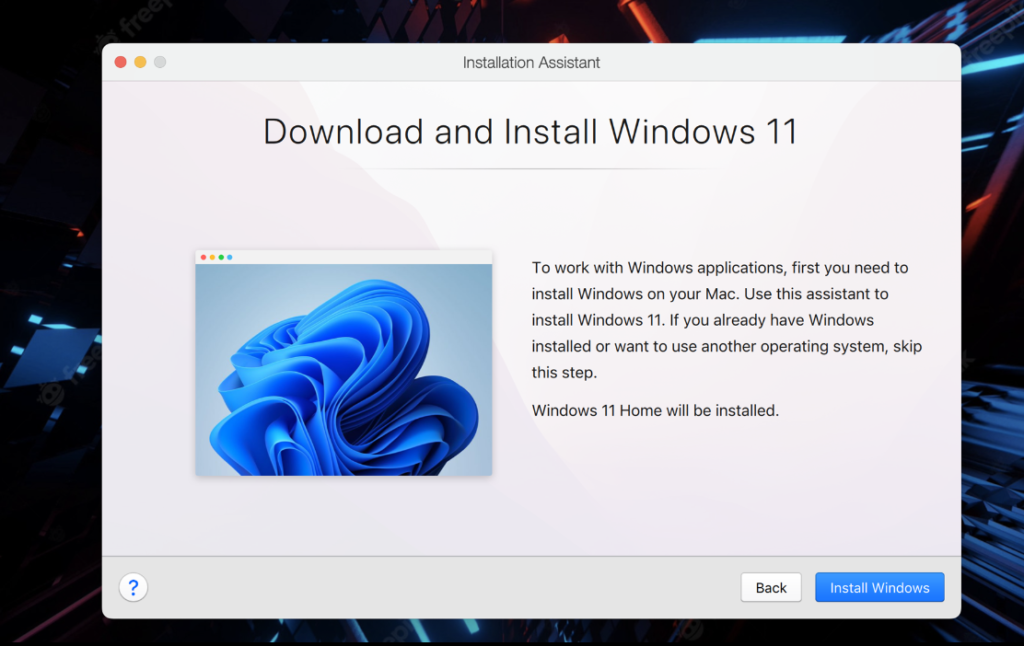 First, get Parallels installed on your Mac by going to Parallels.com and downloading the installation file.
Next, install Parallels on your Mac by running the .dmg file and following the instructions that appear on the screen.
Once Parallels has been installed, launch it and select the "Install Windows" button to start the process of creating a Windows virtual machine.
Next, you need to create a Parallels profile or sign in to the virtual machine using one of the available sign-up options that you will see on the screen.
Finally, enter the VM, download the Steam client from the official Steam website, and then use it to install Sonic Frontiers on the virtual machine.
If you need a more detailed explanation of Parallels, check out our Full Parallels Guide.
Play Sonic Frontiers with Boot Camp Assistant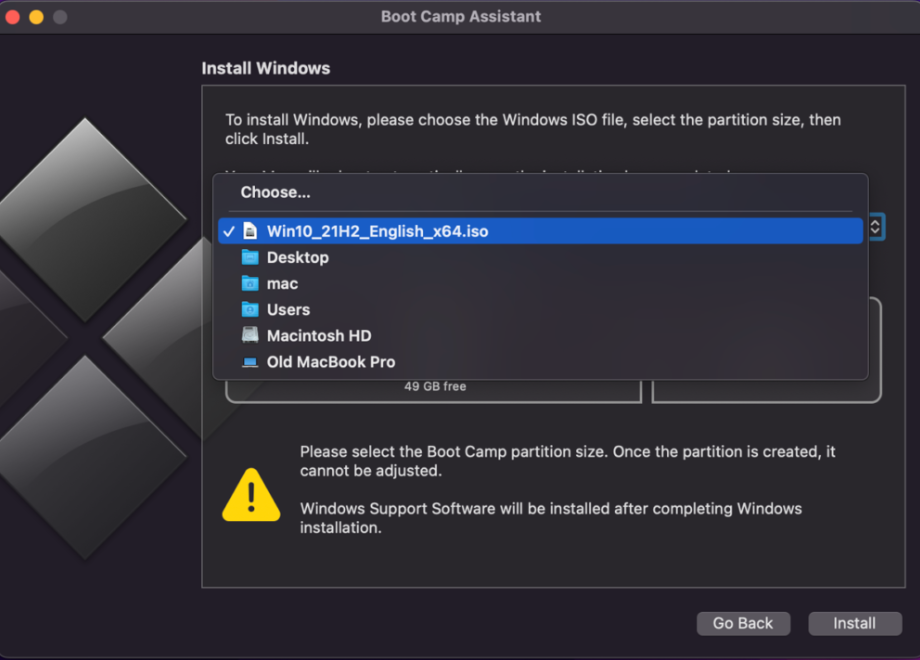 First, you need to go to Microsoft's website and download a copy of Windows 10's ISO image (64-bit).
After that, back to your Mac, go to Applications > Utilities, find Boot Camp Assistant, open it and import the ISO file in the program.
You will be asked to create a Windows partition on the system. Make sure there is enough disk space for that and when you are done, click Install to start the installation process.
To complete the Windows installation, follow the on-screen instructions, customize your Windows settings, and create a Windows account.
Next, use the Boot Camp Assistant window on your screen to install any missing Apple drivers for the new OS.
Finally, you need to download and install the Steam client, then buy, install, and play Sonic Frontiers from inside the client.
Martina Nikolova
Martina likes to get into nitty-gritty of tomorrow's tech, from product design across to security based solutions. A long time mac user and developer, she has the expertise and strives to give new insight