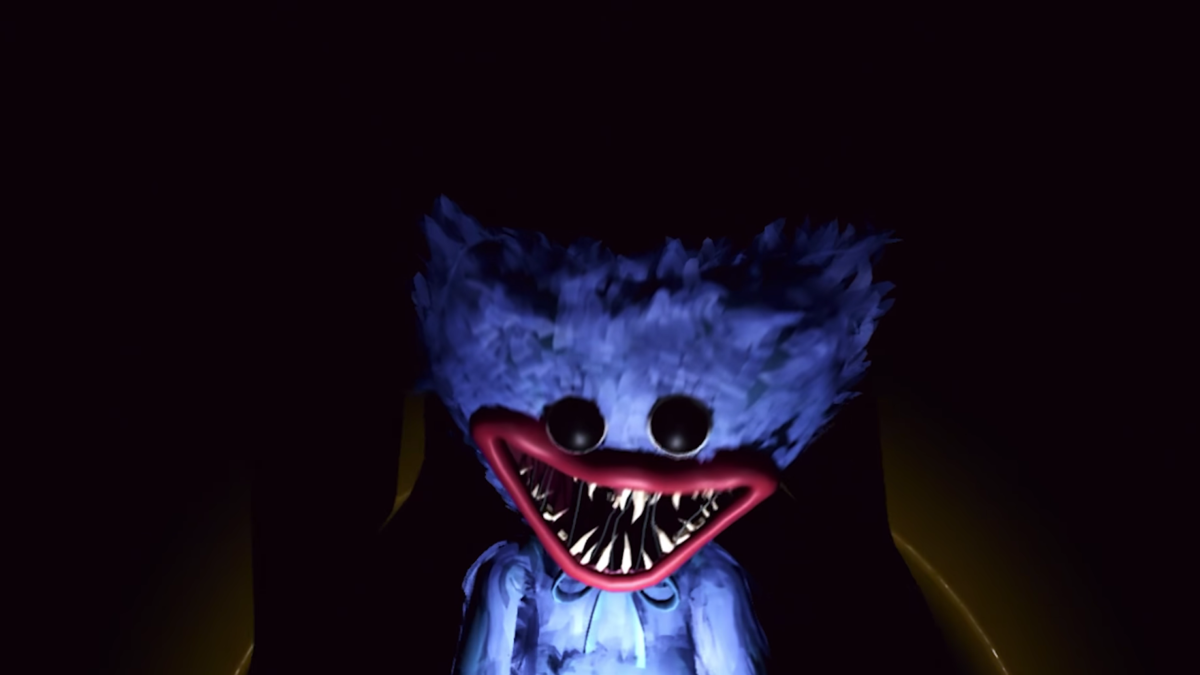 Poppy Playtime (Mac)
Martina Nikolova, 1 year ago
0
10 min

read
Poppy Playtime on Mac
Poppy Playtime is a survival horror game played from a first-person perspective. The player plays as an ex-worker of Playtime Co.—an abandoned toy factory that he returns to, only to face the scary creatures that are lurking there and to reveal the story behind it through puzzle-solving.
During the game's multiple chapters, different events take place in and around Playtime Co. However, if you don't finish each chapter's puzzles, you can't move to the next.
The team behind Poppy Playtime has clearly worked hard to combine all the elements of this survival-horror game and they came up with a product that doesn't fail to impress.
Horrifying toys
In Poppy Playtime, you will experience plenty of jump-scares and come face to face with some very terrifying toys. The game uses the "mascot horror" trend that has been popular in other horror games to great effect.
A blue stuffed animal called Huggy Wuggy is one of the first frightening toys you'll come across. Huggy Wuggy is a giant furry creature with wide-open eyes and a big scary grin. His image has been all over the building to serve as a marketing face for the company that owned the factory. His size makes him a dangerous enemy, and he keeps you on your toes in different ways throughout the game.
As soon as you solve a few puzzles at the beginning of the game, Huggy Wuggy will start chasing you through the abandoned factory.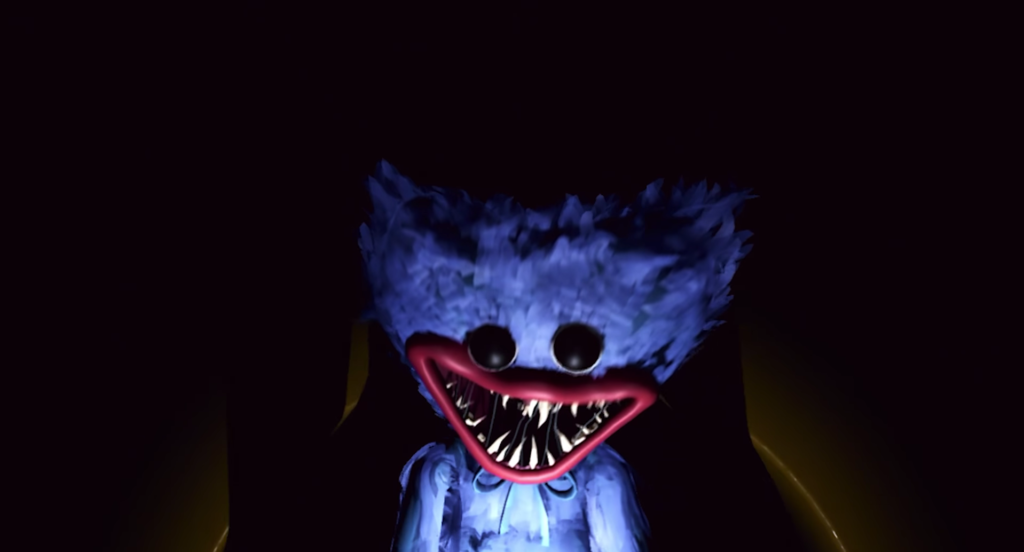 In the shadows, you'll discover shattered dolls, and more often than not, they'll be near big pools of blood.
Fortunately, when dealing with the mysteries and the horrific creatures hidden in the factory, you will not be doing it empty-handed. The Grabpack is your own "toy" to use throughout the game. It's like an electrical conductor, giving you the energy you need to solve the puzzles ahead. The gadget has the ability to reach high shelves and pick up small objects. It's a neat addition that gives players a new way to engage with the game other than just wandering around the empty halls.
When you get to the Make-A-Friend part of the building, this Grabpack comes in handy more than once. With its help, you can piece together the necessary facilities and figure out how to run the Make-A-Friend generator. Once you breathe life into the generator, you'll be able to customize every aspect of your toy. In the next levels, fixing the toy factory and making it work again will take most of your time.
In contrast to other horror games, where vents are used mostly for sneaking in, in Poppy Playtime, vents are used for transportation. Conveyor belts are placed inside the vents, and they need electricity in order to transport you to other places.
VHS tapes reveal the mystery
Clues of what has happened at the factory may be found on a number of VHS tapes scattered around the building. Collecting and viewing them will in large part serves to help you reveal the game's plot. The developers also use these VHS tapes to provide the players with tutorials and tips throughout the levels of the game, instead of placing some text on the screen explaining to them what to do. There is also a cutscene at the beginning of the game that gives you an introduction to the story.
Visuals and sound effects
The graphics are stylized and gritty, reflecting the atmosphere of the mysterious factory. The dim lighting adds to the dreary appearance. It's easy to feel claustrophobic in this building with all the long corridors and small vents to explore.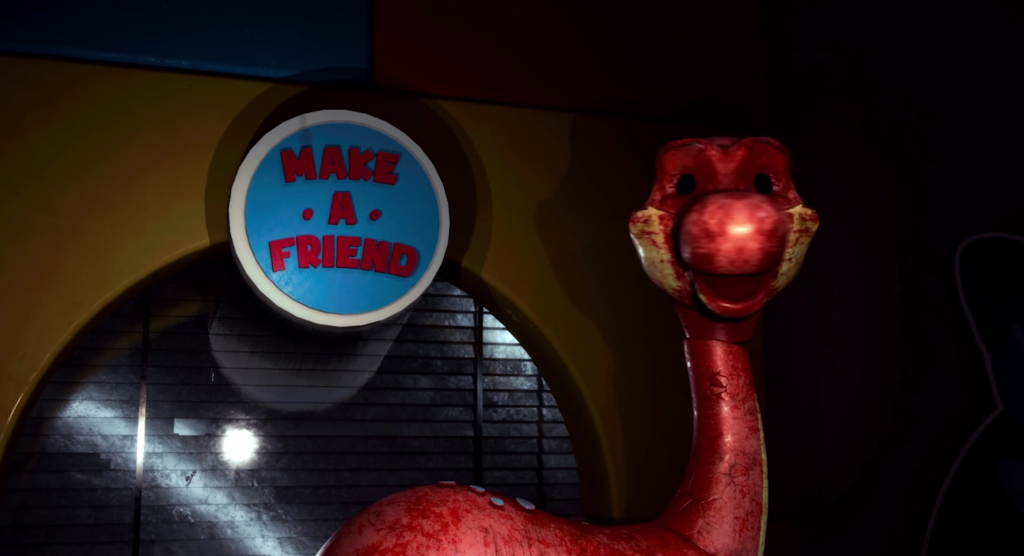 Unlike the screeching music and throbbing sounds that most horror games use, Poppy Playtime uses soft music to soothe the player down in order to give them a false sense of calmness. In this way, the ominous atmosphere of the factory gets elevated, and the player's anticipation gets piqued. The simple sound of footsteps in the long hallways is scary enough to give you goosebumps.
The way Huggy Wuggy comes out of the dark and the sound effects accompanying it also do a good job in scaring you. There is a satisfying level of dread throughout the entire play time, and it steadily rises as you advance. Although the game is short and one can finish it in a couple of hours, Poppy Playtime has enough to impress you and is well worth your attention. The game is terrifying from start to finish. There are also a lot of frightening sights and sounds, scary backstories to the events, and mind-bending minigames and puzzles to solve.
Can you play Poppy Playtime on Mac?
Although there isn't an official Mac OS release, Poppy Playtime can be played on a Mac by subscribing to a cloud gaming service like Boosteroid or using a Windows virtualization tool like Parallels or Apple's Boot Camp.
Many Mac users are searching for descriptions of these alternative methods to play the game. That's why, in the next paragraphs, we'll explain to you exactly how to play Poppy Playtime on a Mac almost as if you are playing the original Windows version.
How to play Poppy Playtime on Mac
It's easy to play Poppy Playtime on a Mac now that there are streaming services like Boosteroid. Tools like Parallels and Boot Camp Assistant are other alternatives that can help you play Poppy Playtime and they may be installed on a Mac to allow Windows to run on the system. The pros and the cons of each of the methods are explained in the table below, so take a look at it and decide what is the best alternative in your case.
Poppy Playtime Set-up Methods
Methods
Advantage
Disadvantage
Cloud Gaming
– No set-up required – Register and Play
– Access to a Library of over 70 top-rated free Games
– Smooth performance
– Compatible with M1 and Intel Macs
– Monthly Fee
– Requires Decent Internet Connection
– No Free Trial
Parallels Virtual Machine
– Easy Set-up
– Adequate Performance
– Play almost any PC game
– Windows 11 environment
– Compatible with M1 and Intel Macs
– 14-day free trial
– Yearly Fee
BootCamp
– Free to use any time
– Windows 10 Environment

– Painful Setup
– Mediocre Performance
– Only Compatible with Intel Macs

How to get Poppy Playtime on Mac
Poppy Playtime is a free-to-play game that you can get from Steam. After you do that, you can play it without downloading it by using Boosteroid, or you can get Poppy Playtime downloaded on Mac and play it with the help of Parallels, or Boot Camp.
Once you have the Steam version of Poppy Playtime, you can register in the Boosteroid cloud gaming service and use it to stream the game to your Mac, iPhone, iPad, and Apple TV.
Play Poppy Playtime on Mac with Boosteroid
A Boosteroid account and subscription are all that's required to play Poppy Playtime on a Mac via cloud gaming. Some of the best features of Boosteroid include the service's ease of use and its general simplicity for newcomers. The Mac model you're using and its technical specifications are also not important when you play games via cloud gaming. In a cloud gaming session, the quality of the gameplay is heavily dependent on the player's Internet connection speed and stability. You can get the most out of Poppy Playtime on Boosteroid if your internet connection is at least 25 Mbps fast.
Here are the steps to help you get started using Boosteroid:
Step one is to sign up for a profile on Boosteroid.com.
Once you've logged in, visit your profile (by clicking your name in the upper right) and then select the "Subscribe" button.
Choose a subscription plan and a payment method, and complete the form blanks to activate your Boosteroid subscription.
To play Poppy Playtime, go to the Boosteroid website, enter "Poppy Playtime" in the top search bar, and then click on the game's tile.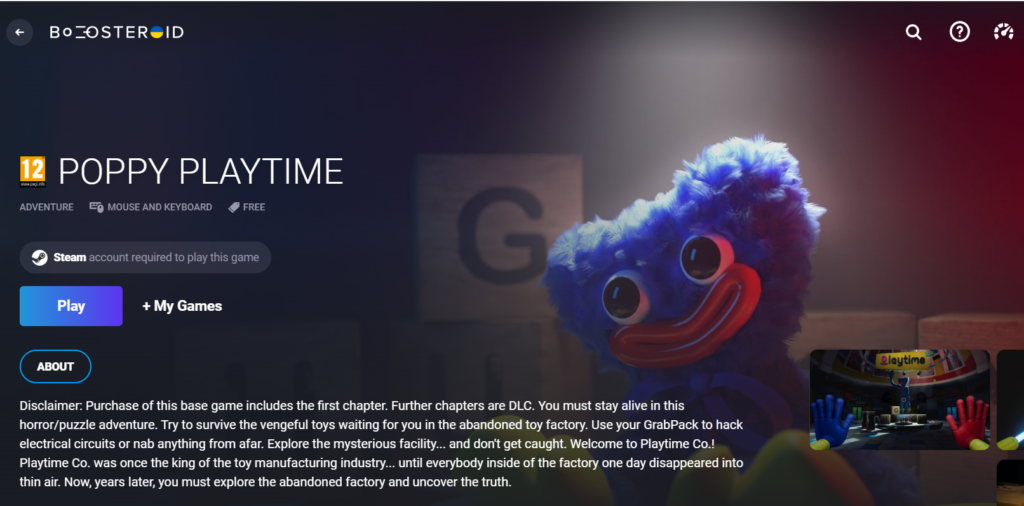 Connect your Boosteroid to Steam, and you can start playing Poppy Playtime by clicking the "Play" button on the game's page.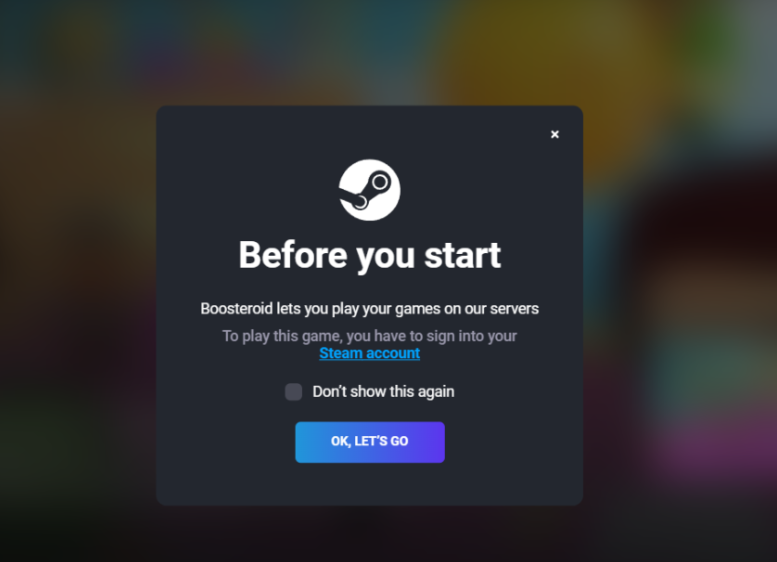 When asked to enter your Steam account information, do so.
There should be no delay in the loading of Poppy Playtime on the screen. If the game doesn't launch immediately, you can start it from the Steam Library.
Although Boosteroid works with most browsers, we suggest using Google Chrome for the best gaming experience.
How to download Poppy Playtime on Mac
Poppy Playtime for Mac can be played in a Windows emulation environment, thus, specialized software must be used to create a Windows environment where the game can be launched. Parallels and BootCamp are two programs that can be used to emulate Windows on a Mac and make it possible for games like Poppy Playtime, which have no native Mac OS version, to be downloaded and installed there.
If you use Parallels, you can install Windows and run it as a virtual machine alongside macOS. That allows you to play a variety of Windows games on your Mac.
In order to convert your Intel-based Mac into a fully functional Windows PC, you may use Boot Camp to install Windows 10 on a separate drive.
Poppy Playtime on Mac M1
Utilizing a cloud gaming service like Boosteroid makes playing Poppy Playtime on a Mac M1 quick and straightforward. If you want to download and play Poppy Playtime locally on your Mac M1, then we recommend you download and install the Parallels software. You can find instructions on that below.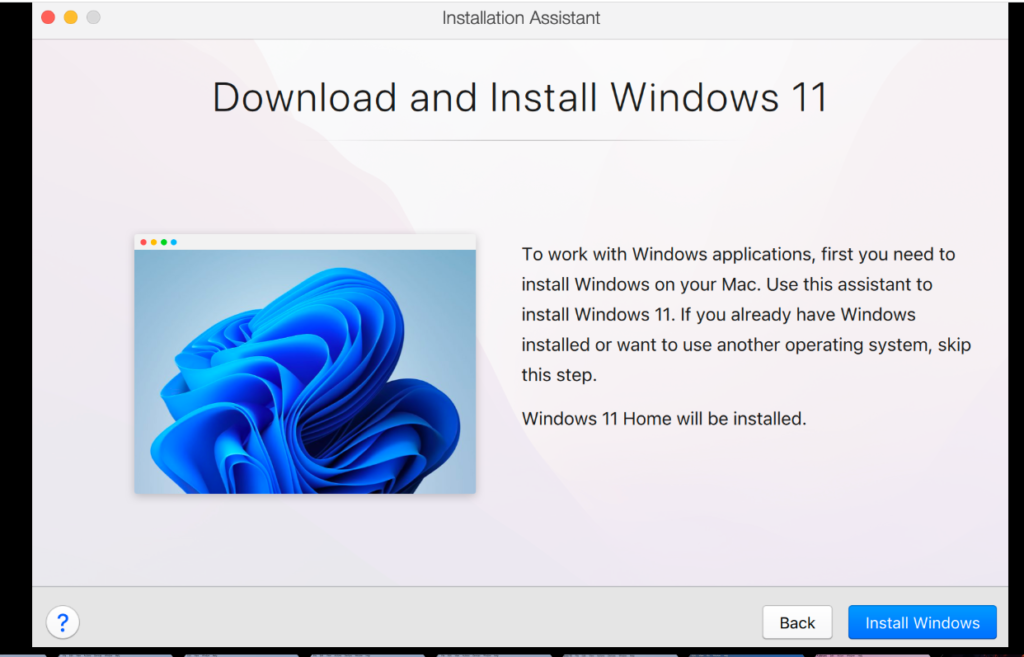 Despite concerns that running games in Parallels may slow down Macs, M1 Macs have more than enough processing power and speed to do the job. Besides, due to its low system requirements, Poppy Playtime should install and run without a hitch on Parallels.
Check out our full guide if you'd want to learn more about setting up and using Parallels. But if you're short on time and want a summary of the steps, here they are:
To begin, go to the Parallels website and get the setup file.
If you want to install Parallels on your Mac, you should open the Parallels.dmg file and then double-click the Install Parallels Desktop icon.
To build a Windows VM, choose Install Windows and then wait for it to finish.
Register for a Parallels account thereafter to get access to the VM.
After installing the Steam client on the virtual system, search for Poppy Playtime inside Steam and click on the result.
Play Poppy Playtime on Mac with Boot Camp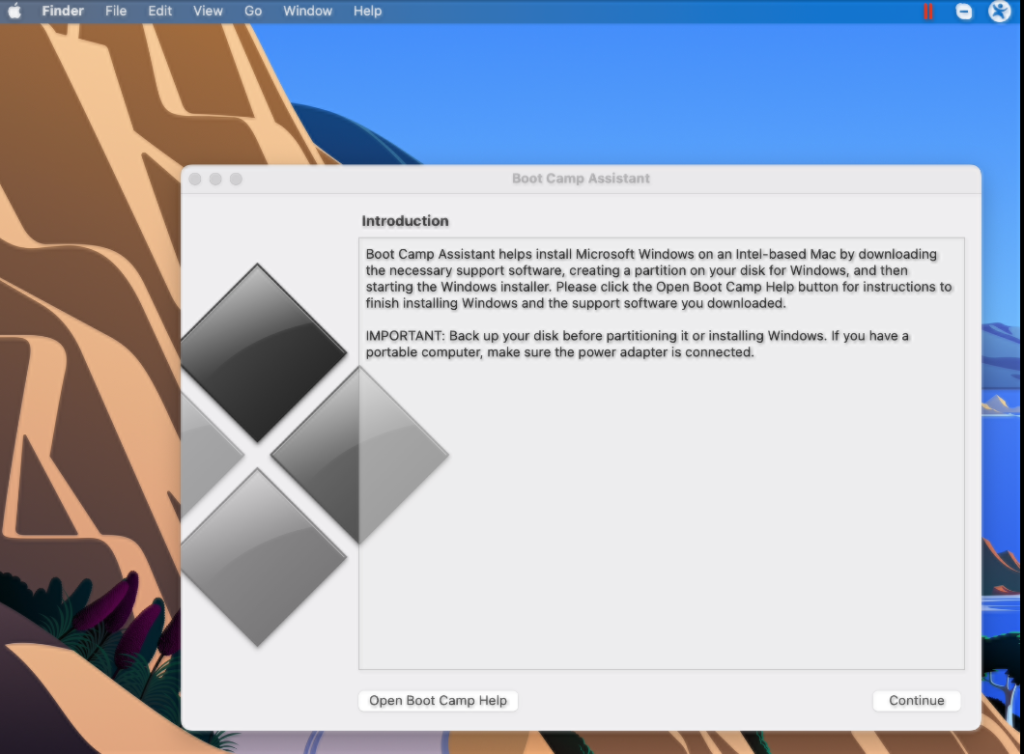 Poppy Playtime may be played on a Mac using Boot Camp by first installing Windows with Boot Camp Assistant. Boot Camp allows you to partition your hard drive so that both Mac OS and Windows can have their drive partitions on the same machine. After doing so, you may install Windows-only programs and games, such as Poppy Playtime, on your Mac and use it as if it were a Windows PC. Unfortunately, the Boot Camp software cannot be used on Macs with an M1 chip due to incompatibility.
If you have an Intel-based Mac and would like to play Poppy Playtime or another Windows game, you can find all the information you need to install Windows in our full guide. The bullets below provides a quick summary of the steps required to set up Boot Camp:
To begin setting up Windows 10, you must first get the ISO 64-bit file from Microsoft's official website.
Next, on your Mac, go to Applications>>Utilities and launch Boot Camp. When the application has been started, the ISO file may be loaded into it.
Create the necessary disk partitions, and once you are done, choose the Install option.
To install Windows 10, just follow the on-screen instructions.
After you've finished installing the new OS, you should set up Windows and install any necessary updates or drivers.
Install Steam on your Windows drive, and then search for Poppy Playtime in Steam to download it.
Martina Nikolova
Martina likes to get into nitty-gritty of tomorrow's tech, from product design across to security based solutions. A long time mac user and developer, she has the expertise and strives to give new insight