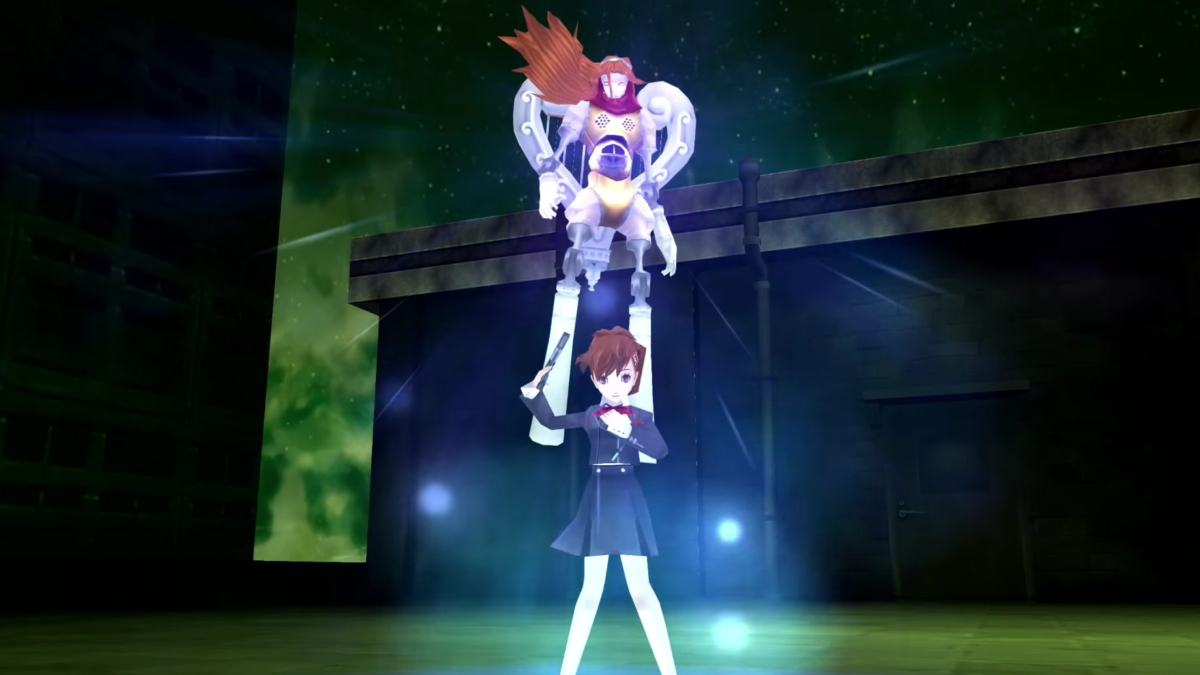 Persona 3 Portable (Mac)
Martina Nikolova, 5 months ago
0
7 min

read
Persona 3 Portable on Mac
Persona 3 Portable (abbreviated as P3P for short), is a revised and improved release of the iconic Japanese role-playing game Persona 3. The game offers new story elements, a changed interface, reworked music, and the ability to select the gender of your character, among other enhancements.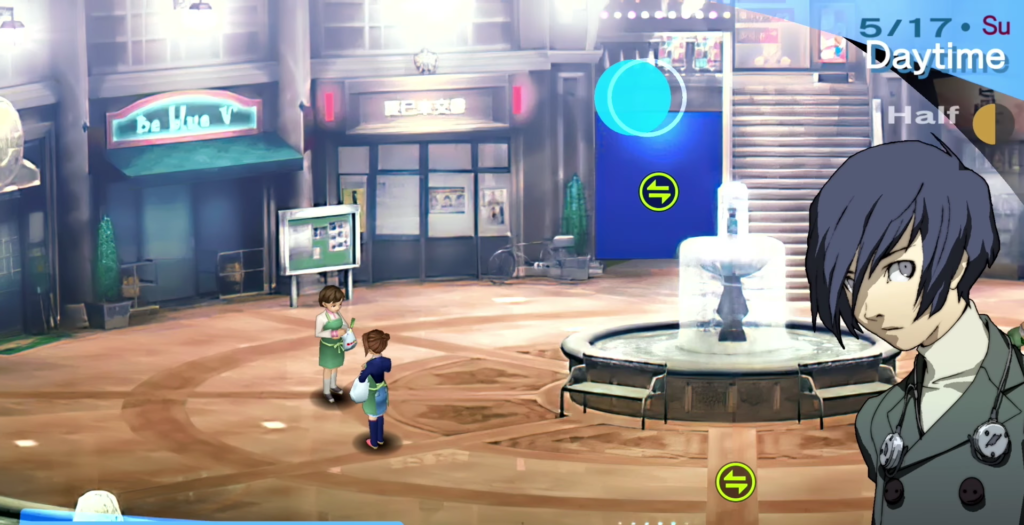 Originally, the game is not supported for MacOS. Thus, those of you who own a Mac and want to play it need to use Windows emulation software to run the game on a MacOS. Below, there is an explanation on how to implement this workaround suggestion and get Persona 3 Portable running on an Intel Mac or an Apple Silicon M1 or M2 model.
Of course, we need to make it clear that resorting to alternative solutions to play non-supported games on a Mac cannot guarantee the same gaming experience as playing on a Windows PC. However, if you use a Windows emulation application like Parallels or Boot Camp Assistant (for Intel Macs only) to install a Windows OS, you can have an adequate gaming experience.
The resources linked at the post's end give further information on these two applications. But first, in this quick review, we'll take a look at some of the highlights of Persona 3 Portable to find out what you will be getting.
Story
Story-wise, the remastered Persona 3 Portable game is faithful to the original Persona 3 story, known as "The Journey". The protagonist lives in modern Japan and has just arrived at their new boarding school, only to find out that it's not like any other boarding school they've ever been to before. At twelve o'clock midnight, the locals transform into coffins, and a tower inhabited by terrible creatures called Shadows arises. A group of chosen few, known as the Student Extracurricular Execution Team (SEES) has the power to maintain their clarity of mind to combat the Shadows during this "Dark Hour," and the main character is one of them.
What is new in the Portable version is that the original game's anime cutscenes have been removed. There are no moving images in the narrative, just still screenshots and voiceovers.
Gameplay
The player takes on the role of the protagonist as a member of the SEES team. During the night, he and the other SEES members (Yukari Takeba, an energetic girl, Akihiko Sanada, a collected boxing team leader, and Mitsuru Kirijo, the daughter of the head of the Kirijo Group, who helps in battles) go to Tartarus, a tower full of shadows, to fight different creatures.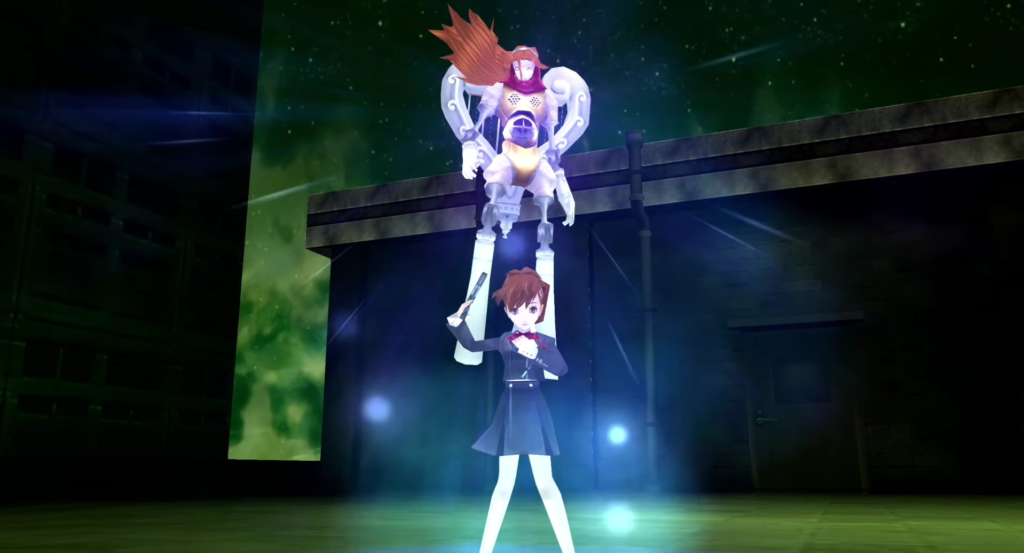 Each member of SEES has the power to turn their inner self into a fighting force called a Persona and use it against the Shadows. The players unleash their Personas by firing a gun-like tool called an Evoker, located at their characters' heads.
Swords and arrows are used in battle, but the Personas are the player's most effective weapons. They have special attack abilities like fire moves and weapons like lasers.
As the game progresses, players can unlock the ability to combine Personas into even more powerful creatures that can help them defeat the powerful Shadows.
Experience points let the player's character and his Personas progress in the game and take on more difficult challenges as they climb each level in Tartarus.
But the fighting only occurs at night. Daytime gameplay is reminiscent of a simulation game. The player assumes control of a high school orphan student (named by the player at the start of the game) who attends classes and generally lives the high school experience. During the day, the player's decisions affect their character's charm, academics, and courage stats.
Time spent with friends and meeting new people is an important gameplay element that forms social bonds, that strengthen the player's Personas.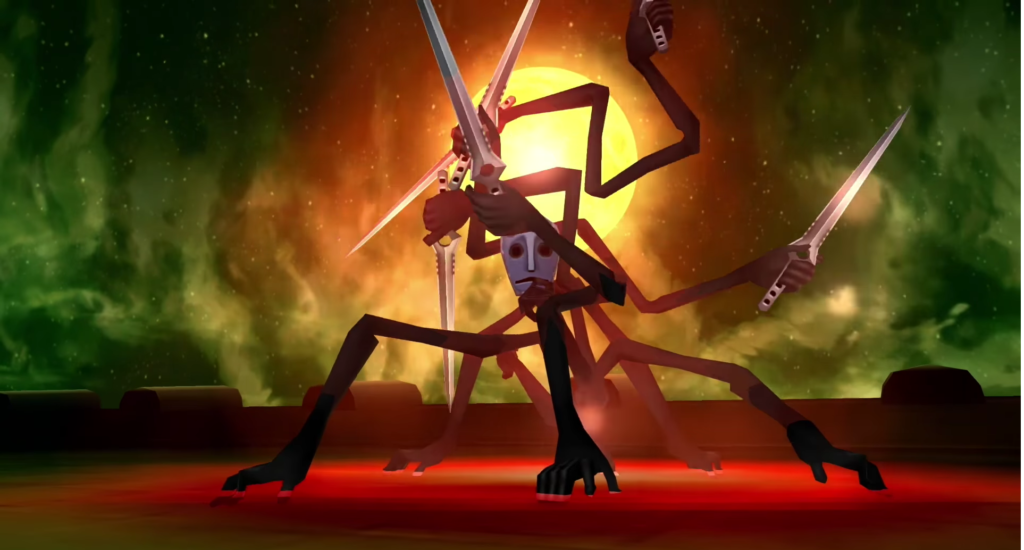 No free-roaming
A significant change in the remastered version is that free-roaming from the perspective of a third person, which is available in Persona 3, is disabled. A new navigation system helps players choose where they want to go after classes, but now they just move a cursor around the screen to interact with the game's environment rather than controlling the protagonist directly.
Full control of party members
If you've previously praised Persona 3 Portable for its engaging plot and enjoyable combat, you should know that the Portable version has included a few more enhancements to keep the gameplay feeling fresh.
First off, players now have control over all of their party members, which is a huge improvement compared to the original game, which relied on the computer to make strategic decisions like who to heal and which Persona to deploy in combat. With this change in Persona 3 Portable, players now have the freedom to make strategic decisions on the fly during fights.
There are also two new difficulty settings that make the fight system in the remastered version more challenging and exciting.
Female character
In addition to the new features already mentioned, the game now lets you choose a female main character. Fans who have played Persona 3 previously find this new perspective on the game's characters' genders and their interactions with each other a welcome and interesting shift.
Conclusion
Persona 3 Portable is an enhanced version of the already impressive Persona 3 game that doesn't miss anything of the fantastic plot, the great characters, the exciting fights, or the content of the original. However, the game is even better now thanks to the new features that boost its replay value. The core of the gameplay, though, remains unchanged and fantastic. So, those in the mood for a Japanese RPG or a fun plot should definitely check it out.
Can you play Persona 3 Portable on Mac?
While it is not officially supported, Persona 3 Portable can be played on Macs. Of course, you'll need a workaround, such Windows emulation software like Parallels or Boot Camp Assistant for Mac, to install and play Persona 3 Portable, but once you do, it'll be just like playing the game on a Windows PC.
How to download Persona 3 Portable on Mac
Downloading or playing Persona 3 Portable on a Mac requires either a Windows virtual machine (which can be installed with a program like Parallels) or a Windows partition (which can be created via Boot Camp Assistant) on your macOS. After installing one of the aforementioned apps and getting Windows OS operating on your Mac, you can continue with downloading and installing the game in the same manner you would install and play a Windows game.
How to Play Persona 3 Portable on Mac
To play Persona 3 Portable on Mac you have to install a Windows operating system on your Mac. This can be done with the help of specialized software like Parallels or Boot Camp Assistant, the instructions of which you can find in the links below.
Before you do so, however, you will need to get the game.
Next, you need to choose a method to play:
Methods
Who is it for?
BootCamp
For those who don't mind sacrificing visual fidelity and performance to get a native experience.

Parallels Virtual Machine
For those willing to let their mac run hot in order to get adequate performance in a native experience
How to play Persona 3 Portable on Mac M1
Playing Persona 3 Portable on a Mac M1 is possible with the use of software like Parallels. This tool can help you install a Windows-based Virtual Machine on MacOS and play games designed for Windows.
Warning: Boot Camp Assistant is incompatible with Apple Silicon chips, thus you can't use it with a Mac M1. As a result, only Macs with an Intel processor may use this software.
Play Persona 3 Portable on Mac with Parallels
You can play Persona 3 Portable on Mac (M1 and Intel models) by installing Windows on your Mac with Parallels. Read our detailed guide.
Persona 3 Portable on Mac with Boot Camp Assistant
You can play Persona 3 Portable on Mac (Intel models only) by installing Windows on your Mac with Boot Camp Assistant. Read our detailed guide.
Martina Nikolova
Martina likes to get into nitty-gritty of tomorrow's tech, from product design across to security based solutions. A long time mac user and developer, she has the expertise and strives to give new insight