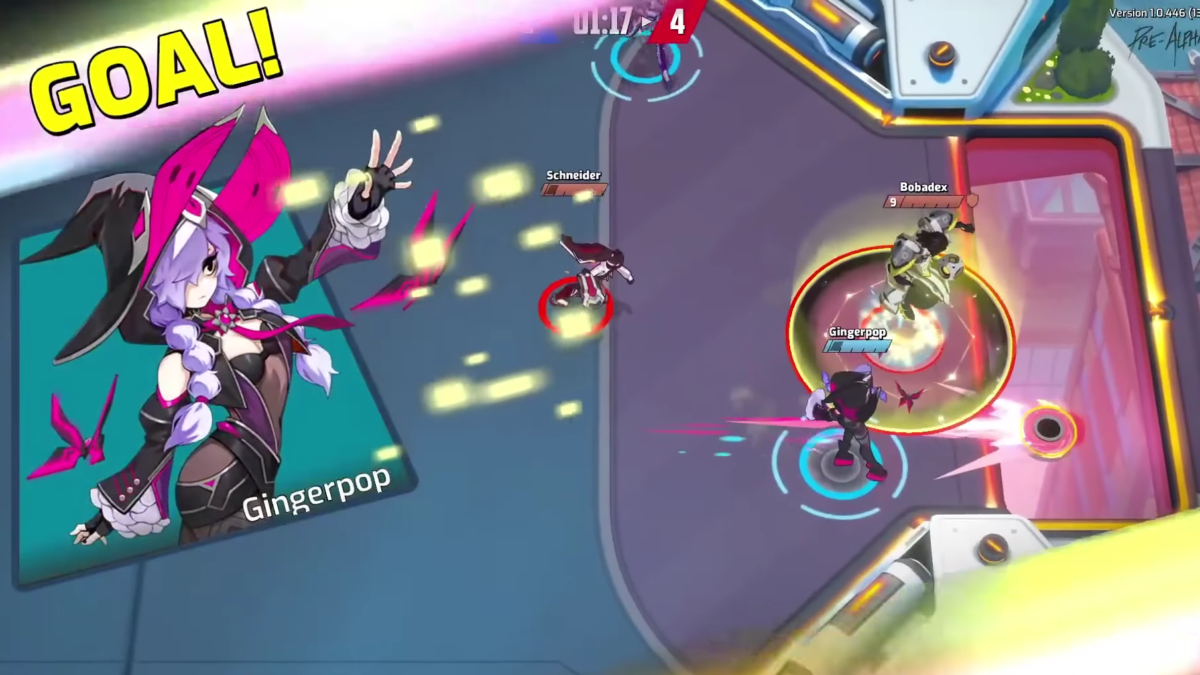 Omega Strikers (Mac)
Martina Nikolova, 12 months ago
0
10 min

read
Methods
Specifics
Who is it for?
Cloud Gaming
(click a link to go to the respective guide)
1. Play immediately. 2. Good performance, but only with good internet. 3. Multiple plans and platforms to choose from. 4. Can be run on browsers and all android devices.
For those who want smooth performance with the ability to casually play all games with the highest visual quality in a matter of minutes. Has the option to play on multiple devices (not simultaneously).
BootCamp
1. It's free. 2. Unstable performance (drops and hitches). 3. Compatible only with Intel Macs. 4. Installs a Windows 10 layer. 5. Lots of setup needed.
For those who don't have a good internet connection or don't like cloud gaming and don't mind sacrificing visual fidelity and performance to get a native experience.

Parallels Virtual Machine
1. Easy setup. 2. Moderately good performance with high compatibility. 3. Runs on Windows 11. 4. Requires a yearly fee, but has 14-day free trial to test it out.
For those willing to let their mac run hot in order to get adequate performance in a native experience. Overall better performance, compatibility and results than Bootcamp, but for a fee (if you don't use the free trial or it has run its course).
Omega Strikers on Mac
Omega Strikers is a free online multiplayer competitive game released in 2022. The gameplay consists of quick online matches in which players, divided into two teams, try to outscore one another.
Each team has three players who compete by sending a giant hockey puck, known as a Core, into the other team's net. Matches are fast and intense – the first team to get five goals wins, and you must secure a two-points differential to secure a victory. The playfield is visible from a top-down perspective and allows for a full view of everything that is happening on the screen.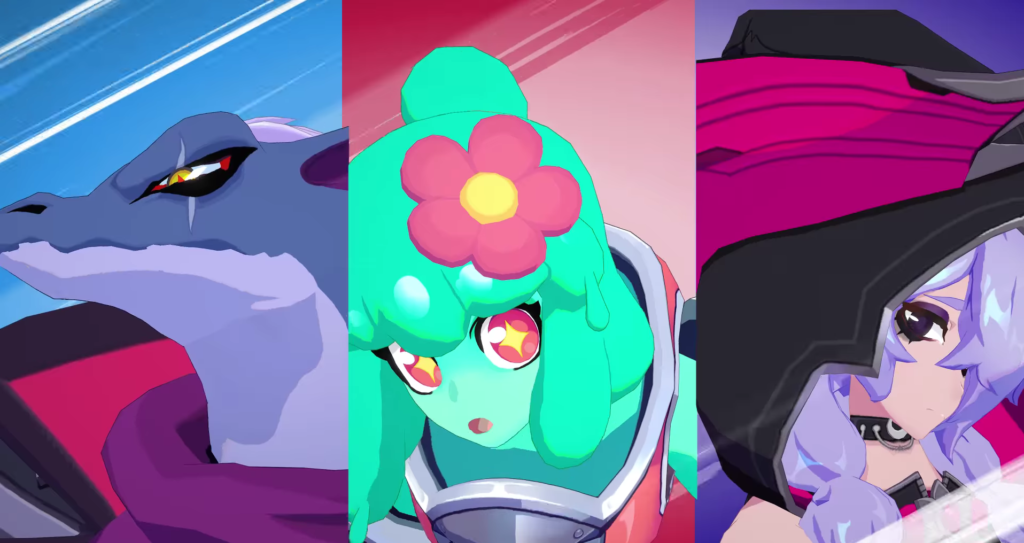 Strikers
The playable characters in the game are known as strikers. There is a limited but refreshing cast to select from. You can create a team with a funny-looking witch, a young girl dressed up in a space costume, a gigantic friendly bear, or a shirtless man who blasts fire out of his hands. Two forwards and a goaltender are assigned to each team.
In addition to being able to attack other players during the match, each striker also possesses special skills that may be used to move the Core around the playfield. Completing missions often rewards players with in-game cash, which can be used to unlock new characters and skills. Taking damage causes a rise in a character's stagger bar, making them easier to knock back and even throw off the field for a limited period of time.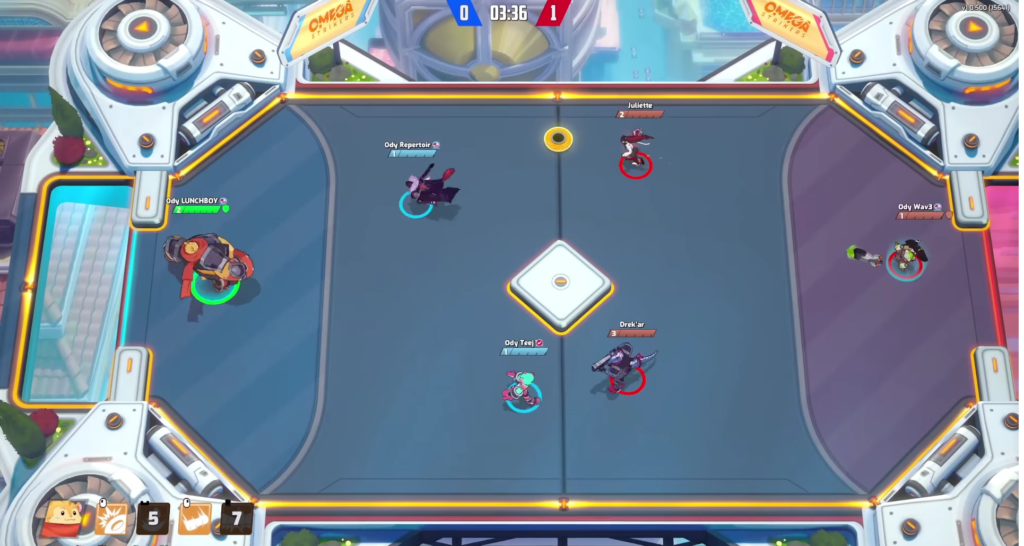 Scoring goals, making saves and knocking out players from the opposing team add experience points to a striker's skillset, allowing them to become stronger over the course of a match.
What adds fun to the gameplay is the way the strikers stand out visually. Each character is designed in such a way that you can easily tell their role in the game.
For instance, a striker who prioritizes defense would have a large shield and helmet, as well as a tall, broad-shouldered frame. A divebombing brawler wears a dazzling leather vest that does nothing to hide his many wounds from fights.
Matches
A match only lasts a few minutes, and it's hard to ever get too upset since things happen so quickly that there isn't enough time to become emotionally invested in each match.
After you start to play, be prepared to roll off a few losses. However, once you get used to it, the real fun begins. As you go deeper into the meta, the game becomes much more complex. Players who gain speed and strength through a leveling system swarm back and forth, trying to attack the opposing players and score. In this way, they try to gain "control" of the field.
The game is designed in an anime style and accompanied by upbeat music. There are a number of powerful visual effects that are well-presented and enjoyable to watch. After each goal, the camera zooms in onto the goalscorer and an MVP-style song plays out.
The game's camera angle makes for a pleasant watching experience. The camera doesn't need to jump around like in many sports titles because the entire game is presented from a top-down perspective. That makes it easy for viewers to follow along and ensures that they won't miss a moment just because the camera moved.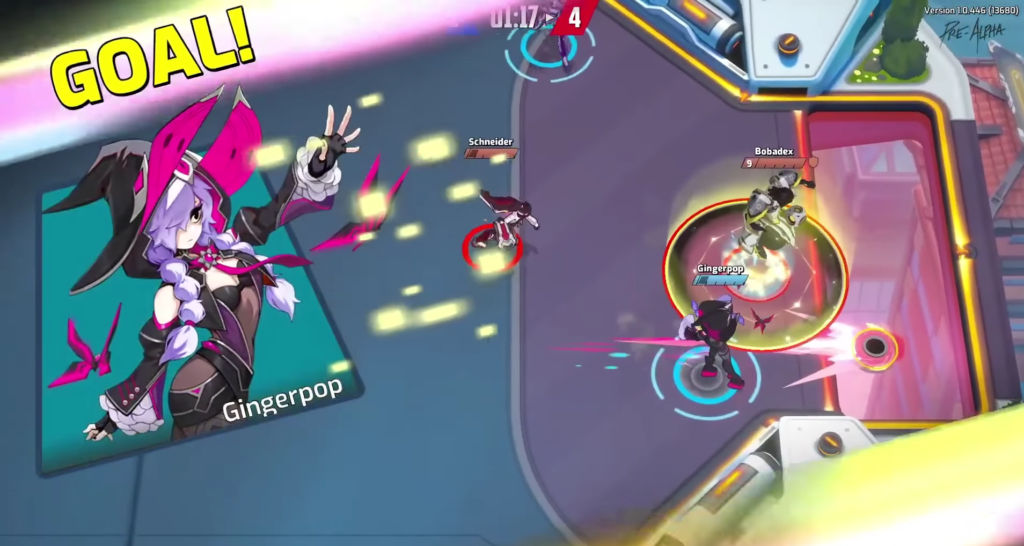 Conclusion
The bright characters and straightforward gameplay of Omega Strikers immediately grab your attention, but the game's real brilliance lies in the unique way everyone plays. The character you choose has a significant impact on the way you interact with other players and the emphasis you place on winning.
If you're looking for a fun way to spend some time, Omega Strikers is the perfect game to give you a few rounds of quick matches. But keep in mind that, before you know it, you'll find yourself playing for several hours straight.
Can you play Omega Strikers on Mac?
Omega Strikers can be played on a Mac with the help of the Boosteroid cloud gaming service. Alternatively, if you have a Mac and want to play Windows games like Omega Strikers, you may install Windows using a program like Parallels or Boot Camp.
Regrettably, Omega Strikers isn't Mac-compatible, therefore you can't play it on your computer without some workarounds. Even though the game isn't officially supported on your Mac though, you may still be able to play Omega Strikers by streaming it or installing Windows and running it there. In the next paragraphs, we'll explain those methods in-depth and demonstrate how to put them to work.
How to play Omega Strikers on Mac
You can play Omega Strikers on your Mac quickly and easily using a cloud gaming service, such as Boosteroid. Omega Strikers may be downloaded and played locally if you have Windows installed on your Mac through Parallels or Boot Camp.
How to get Omega Strikers on Mac
To get Omega Strikers on Mac, first, go to Steam and purchase the game. Then, you can stream the game to your Mac with Boosteroid or download it after installing Windows with Parallels or Boot Camp Assistant.
Once Omega Strikers is in your Steam Library, you can get a Boosteroid subscription and use the platform to stream this game to your Mac, Apple TV, or iOS device.
Play Omega Strikers on Mac with Boosteroid
You can start playing Omega Strikers on your Mac immediately after signing up for the Boosteroid service and activating your subscription from your account settings.
Boosteroid is a great way to play games that have no official support on Mac. The service is easy to use and all you need is a subscription and ownership of the game you want to play. After that, you just load up your web browser, go to Boosteroid's website, search for the game and click to play. The process may be summarized as follows:
The first step is to open your web browser, go to Boosteroid.com, and create an account by entering your email address.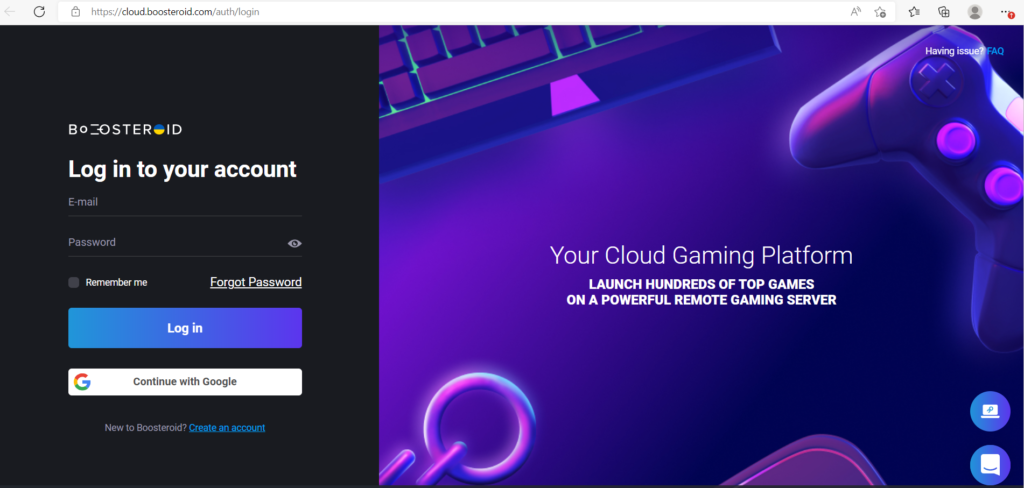 Access your account settings by clicking the gear icon in the top right, and then choose Subscribe from the menu.
Select a Boosteroid subscription plan and your chosen payment method in the third step.
Next, in the Boosteroid search field, type "Omega Strikers", and select the game.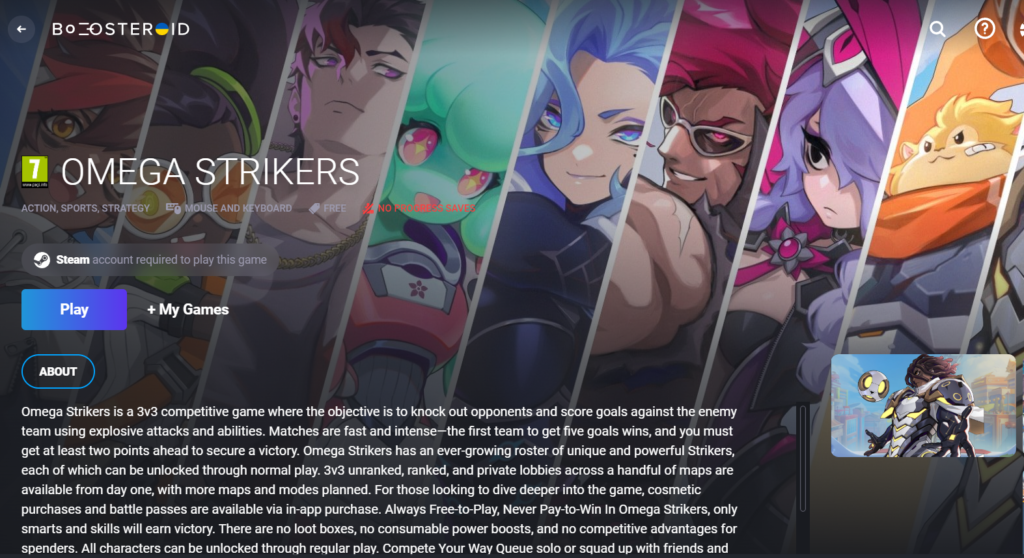 Next, click on the Play button and then confirm by clicking on the OK, let's go button, and wait for Boosteroid to load.
You must enter your Steam information before starting the game.
Omega Strikers will automatically open in your browser. If the game doesn't load, you can always launch it from your Steam library.
How to download Omega Strikers on Mac
Omega Strikers cannot be played on a Mac unless Windows is already installed, either in a virtual environment or on a hard disk. Fortunately, even if the game is not officially supported, there are two workarounds that can help you to play it on your Mac.
One of the methods is to install Parallels for Mac so you may use your Mac as a virtual machine to run Windows 10 or Windows 11. Macs running on Apple's Silicon processors and those running on Intel chips should be able to run this program without an issue.
Another option to install and run Windows 10 is to use the Boot Camp Assistant software that comes on Intel-based Macs. Unfortunately, the Boot Camp Assistant program isn't compatible with M1 Macs, thus you won't be able to use it on them.
Omega Strikers on Mac M1
To play Omega Strikers on your Mac M1, the easiest way is to simply sign up for the Boosteroid service and then load the game in your browser. It is also possible to play Omega Strikers on a Mac M1 by installing Windows on a virtual computer using Parallels.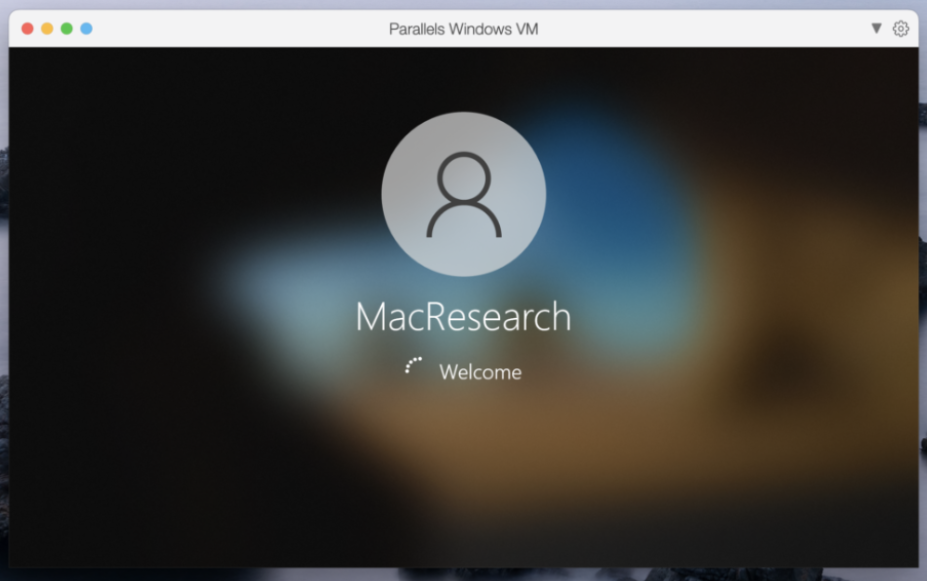 The steps necessary to play Omega Strikers using the Boosteroid cloud gaming service have been outlined above. We'll now demonstrate how to run the game locally on your Mac using Parallels. This guide will show you how to set up a Parallels virtual machine for gaming with all the settings you'll need. If you'd want a brief version of that guide, you may use the instructions down below:
Parallels is a program that must be downloaded from the official website before it can be used.
You may begin the installation by double-clicking the file and choosing "Install Parallels Desktop". You will then be required to grant the application administrative privileges in order to continue.
Then, in Parallels, choose the Install Windows button and wait for the virtual machine to be created.
The next step is to create a Parallels account so you can log in to your VM. You may also sign up using any of the other options listed below (Google, Facebook, Apple ID).
Once you log in to your virtual PC, install Steam and download the game with it.
Play Omega Strikers on Mac with Boot Camp
The first step in playing Omega Strikers on an Intel Mac is to run the Boot Camp Assistant and install Windows from an ISO file. Then, boot up Boot Camp's Windows partition and download the game.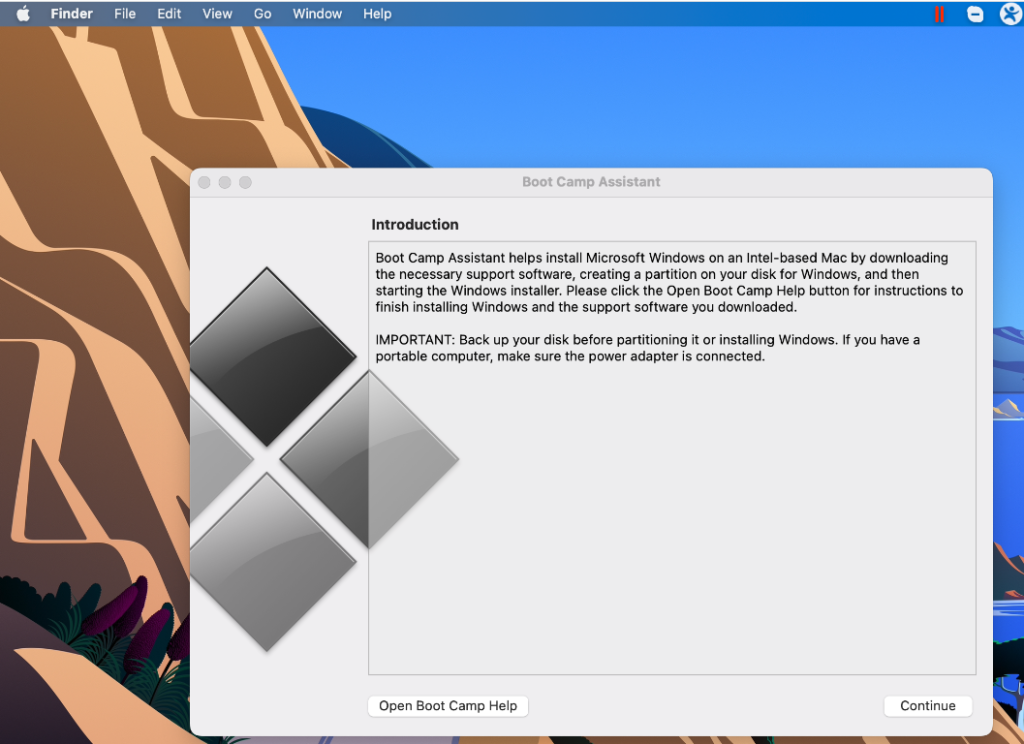 Intel Mac users may play Windows games, but only after they spend a considerable amount of time installing Windows using Boot Camp. If you have an M1 Mac, you can try using Boosteroid or Parallels for gaming.
A detailed guide on installing Windows through the Boot Camp app can be found in the link. In case you need a brief overview of the instructions, you can find them below:
First, get a copy of the Windows 10 64-bit ISO file from Microsoft's official website.
Boot Camp Assistant may be accessed via the Utilities folder. Load the program and then insert the Windows 10 ISO file into it.
Make sure Windows and Omega Strikers have enough space to be installed on your hard disk, and then click the Install button.
Windows installation instructions will appear when your Mac restarts.
Once the operating system has been installed, the next step is to configure Windows and install any required drivers.
Finally, download and install the Steam client on your Mac, and use it to download Omega Strikers to your Windows hard drive.
After completing these steps, you'll be able to use your Mac to play Windows games as if you are playing them on a Windows PC.
Martina Nikolova
Martina likes to get into nitty-gritty of tomorrow's tech, from product design across to security based solutions. A long time mac user and developer, she has the expertise and strives to give new insight