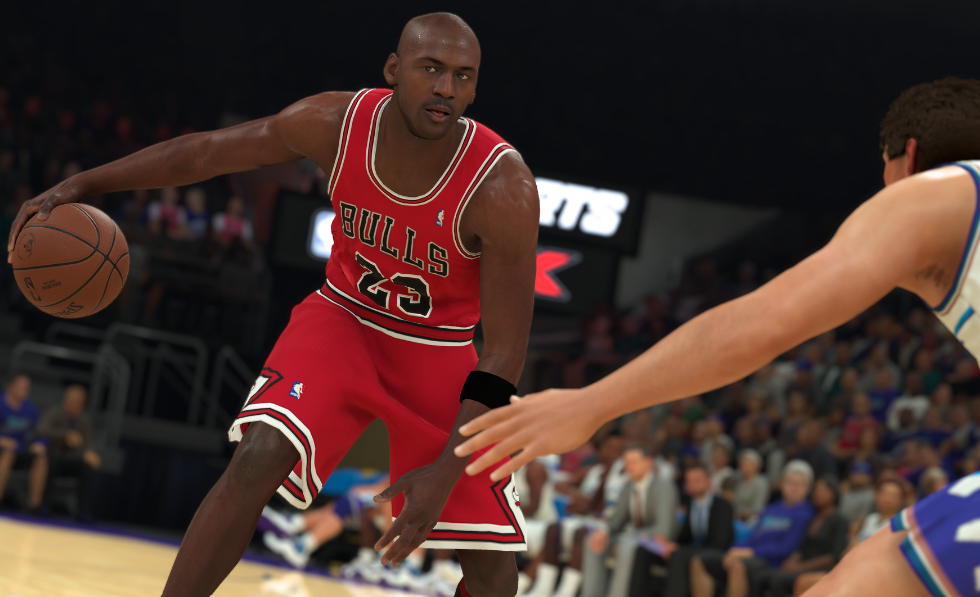 NBA 2k23 (Mac)
Martina Nikolova, 1 year ago
0
11 min

read
NBA 2k23 on Mac
NBA 2K23 is a basketball simulator game, a sequel to NBA 2K22, and the 24th game in the NBA 2K series. The game's several game modes are designed to provide players with a realistic experience of the NBA. You can choose to be a coach for your favorite team and help it on its way to victory. The game also allows you to create your own player and take them to the top of the NBA.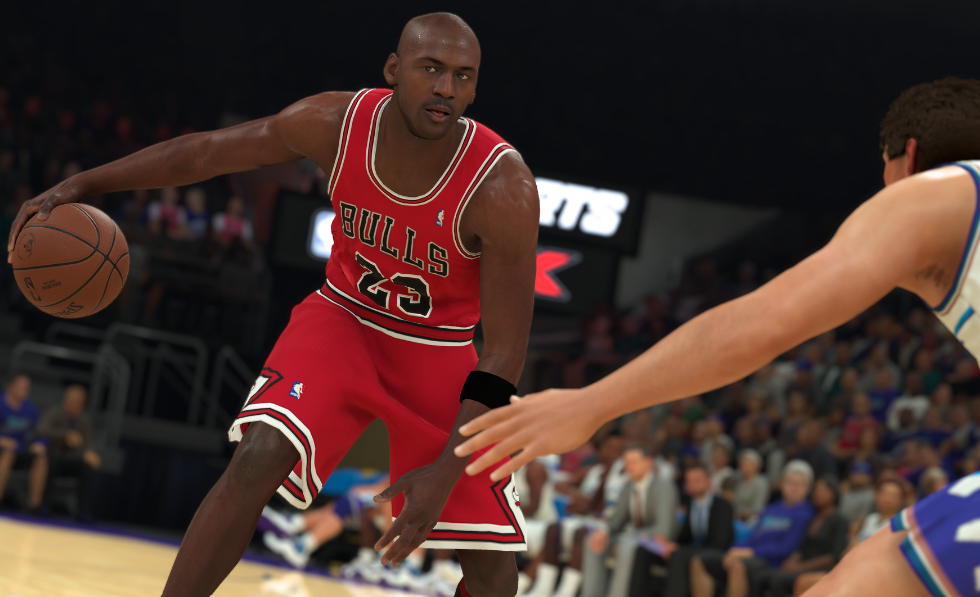 Similarly to other recent games in the series, the 2022 game features both the NBA and the WNBA. 2K has made a number of tweaks and upgrades to how the action is simulated in NBA 2K23. Enhanced shooting and dunking mechanisms have been added to the game. 2K has also reworked ball control with new Adrenaline Boosts and Skill Moves. The creators have made certain changes to the defense in-game, making it easier to steal the ball and block shots. But let's see in a bit more detail what else this year's title can offer.
Visuals
With a high-quality 4K monitor, NBA 2K23 is a visual feast. Details like sweat running down characters' faces as they talk about an important play and other small visual touches added with care and attention make this game seem more real and more immersive than previous games in the series.
No effort has been spared in presenting the game with a sense of historical accuracy. The custom TV filters, time-appropriate uniforms, equipment, arenas, and team logos, as well as the game regulations that are accurate to the time period, all impress and give a sense of authenticity.
Sound
The game's audio is also excellent and stands head and shoulders above other games in the genre.
The soundtrack has some fantastic bangers, and the unpredictable audience and commentator reactions help maintain the intensity of the game. You'll get a full realistic sound experience, from the swish of the net to the squeak of shoes on the polished floor.
Character creation
There is a wide variety of customization choices available when creating your player character, including haircuts, clothing, and more. The game's characters look fantastic, particularly for a sports game, and they feel more like their real-life counterparts than ever before.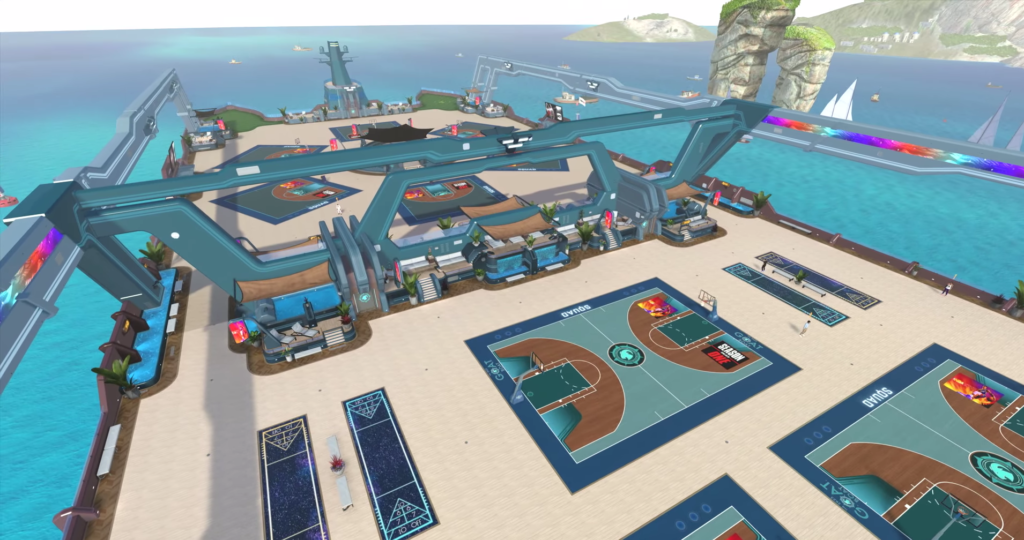 Game Modes
MyTeam, MyCareer, MyNBA, and The Jordan Challenge are the four playable game modes in NBA 2K23.
MyTeam mode has been reintroduced with a few changes from previous games. The basic gameplay is the same. You may create your own team out of new players that you can pull in. However, there are three key updates: Clutch Time is back, and this time it supports single-player. Second, you no longer have to renew your Permanent Cards. Free Agents will still be restricted to a certain number of plays, while the rest of the roster is open for repeat play. And third, thanks to the newly added Exhibition system, you may send your unused player cards on "quests". Once players complete quests, they will be able to gain different benefits.
This year's "MyCareer" mode adds a lot of depth to the plot by giving the player an opponent named Shem Owens. As you play, you have to compete with Shem Owens, justify your team's decision to choose you, and strive to become the greatest player in NBA history.
The new version of MyNBA lets players start their NBA careers in either the 1983–84, 1991–92, or 2002–03 seasons, or join the game's "modern era" mode in the 2022-23 NBA season. In the "Eras" mode, you can choose from all of the draft classes and historic rosters from previous 2K games. You can also play in arenas from the 1980s, 1990s, and 2000s that have been fully recreated.
If you want to learn more about Michael Jordan's legendary basketball career, you can use the interactive timeline in The Jordan Challenge game mode.
There are 15 milestone games in this mode that have helped establish MJ as the greatest player of all time in basketball. In each game, there is a video package featuring Jordan's historical significance and an interview with someone who knew him, as well as three challenges that are recreations of what Jordan did at that very time.
The Jordan Challenge and the new MyNBA mode with its Eras stand out as particularly impressive examples of how this year's game improves upon its predecessors. This kind of content isn't available in any of the other sports simulations, and you can see that a lot of effort was spent in making it.
Gameplay
As you play, you'll realize that this is a top-tier sports simulation. At first, the amount of control you have over your player may be intimidating, but with some practice, you'll become better and start to feel more in control of the potential at your disposal. When you jump into the game, it won't take you long to really feel the difference that the players' height, weight, and stamina make.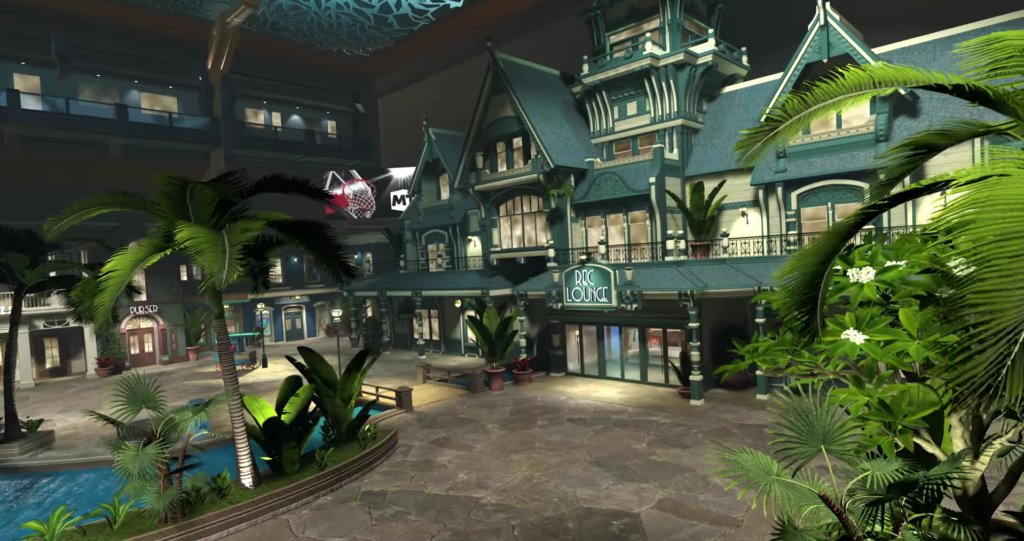 Also, thanks to the many information boards throughout the game, it's now easier than ever to find out about your favorite team's stats and those of the opponents. With this level of depth, even a casual fan can study their team inside and out.
Everything you know about basketball will change when you create your own player and enter The City (NBA 2K23's massive hub for all things MyCareer) for the first time. There's a quest log, a wide variety of vehicles to choose from, factions, a subway fast travel system, and a ton of places to hang out.
Like in last year's game, The Neighborhood offers a lot of explorable areas that reward the player with a selection of cosmetic items, virtual currency, and MyTEAM packs upon completion. There is more than enough content in this game to satisfy everyone, from the most devoted fan to the most eager-to-be player.
Can you play NBA 2k23 on Mac?
Yes, it is possible to play NBA 2k23 on Mac. There is no official Mac version of NBA 2K23 as of yet, and there's no indication that this will change soon. However, this doesn't mean that you cannot play NBA 2K23 on a Mac. In fact, we're going to show you some alternative ways to play the game that does not require too much effort from your side.
How to play NBA 2k23 on Mac
You can play NBA 2k23 on Mac and the easiest way is to use a cloud gaming platform like Boosteroid. Playing NBA 2K23 on your Mac through Parallels and Boot Camp Assistant are alternative methods that will allow you to enjoy the game as if you are playing it natively. Below you will find a table that explains the pros and cons of these methods, as well as detailed instructions for each of them.
Play NBA 2k23 on Mac with Boosteroid
How to get NBA 2k23 on Mac
To get NBA 2k23 on Mac, first, you need to purchase the game. Here's a nice offer from CDKeys. After you do that, you can download and play it via Parallels, or Boot Camp.
If you use the Boosteroid cloud gaming service, you can play NBA 2k23 on a Mac without downloading or installing any additional software, which is a major advantage, compared to other methods. Cloud gaming is also a great solution if your Mac doesn't satisfy the system requirements for the game or has not enough storage space. NBA 2K23 can be played on a Mac in a matter of minutes if you have a Boosteroid subscription and a reliable internet connection. Please use these Boosteroid instructions to stream NBA 2K23 on your Mac.
The first step is to visit Boosteroid.com and create an account.
Simply sign in with your new account, go to your profile icon in the top right, then choose My account on the left side of the page.
Go to the "My subscription" section and choose a plan and payment option that works for you.
After you've activated your subscription, search for the game in the Boosteroid search bar and click the "Install and Play" button.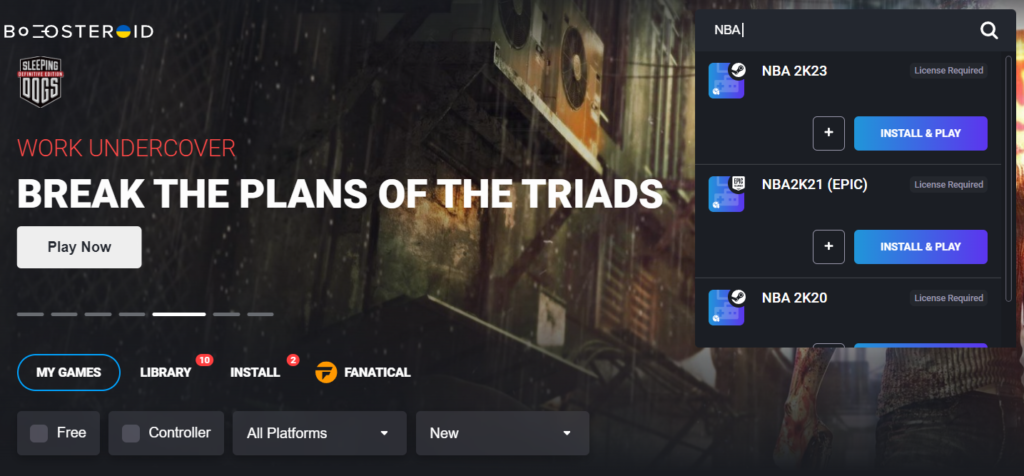 Select "Okay, let's go", and then log in to your Steam account.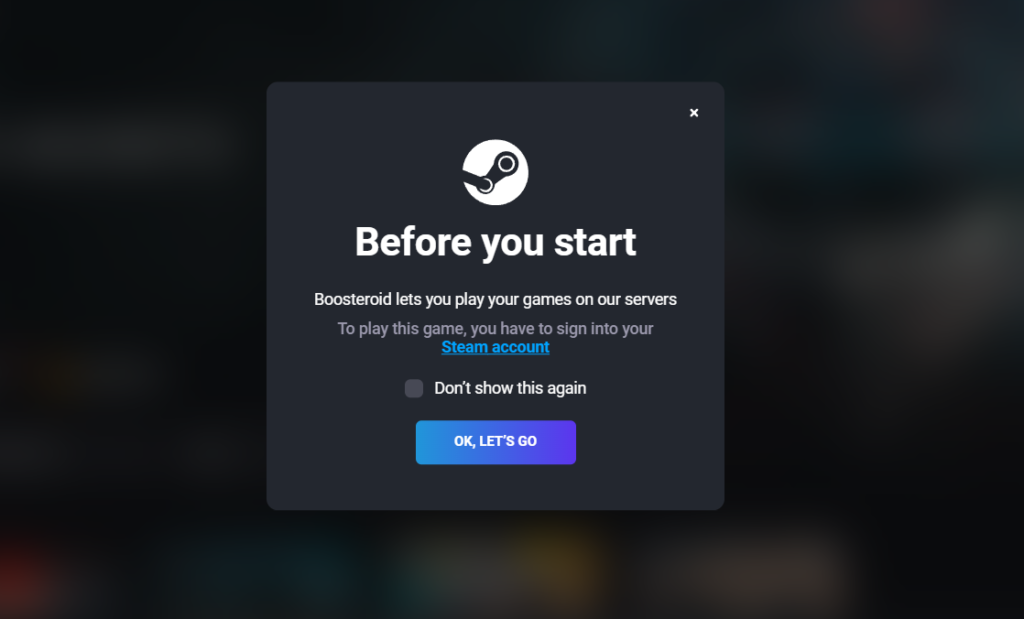 Before continuing, please read the User Licence Agreement and choose Accept.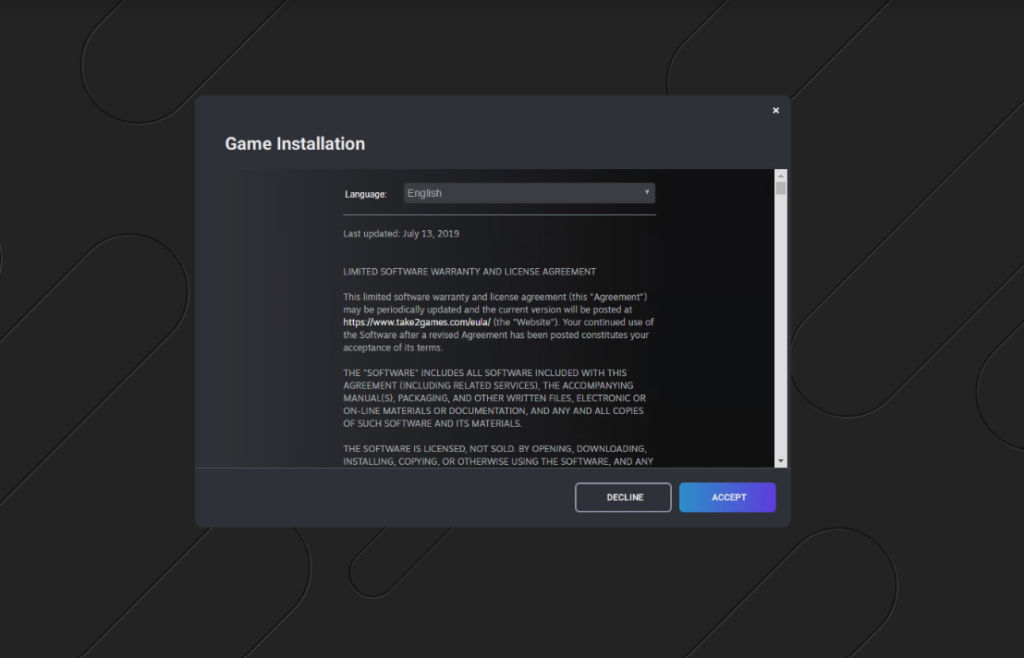 Loading the game is as simple as connecting your Steam account to the Boosteroid streaming service and selecting it from your Steam Library.
How to download NBA 2k23 on Mac
NBA 2K23 cannot be directly downloaded on your Mac and played as it is because the game isn't supported for macOS. This, however, does not mean that there is nothing you could do to play. Installing Parallels or creating a Windows partition on your Mac via BootCamp are two workaround methods that can allow you to download the game. Once you do that, you can play NBA 2K23 on your Mac.
Parallels lets you run Windows inside macOS, so you can install and play Windows games with ease. While most Windows games should run OK under Parallels, you should keep in mind that your Mac's hardware may struggle under the added load of two operating systems running at the same time.
BootCamp is another alternative that can allow you to play NBA 2K23 on a Mac. Unfortunately, only Intel-based Macs are compatible with Boot Camp, but if you have an Intel Mac, you can use this app to run Windows 10 on your Mac from the Windows disk.
NBA 2k23 on Mac M1
NBA 2K23 may be played on Mac M1 by installing the game on a virtual computer created using Parallels.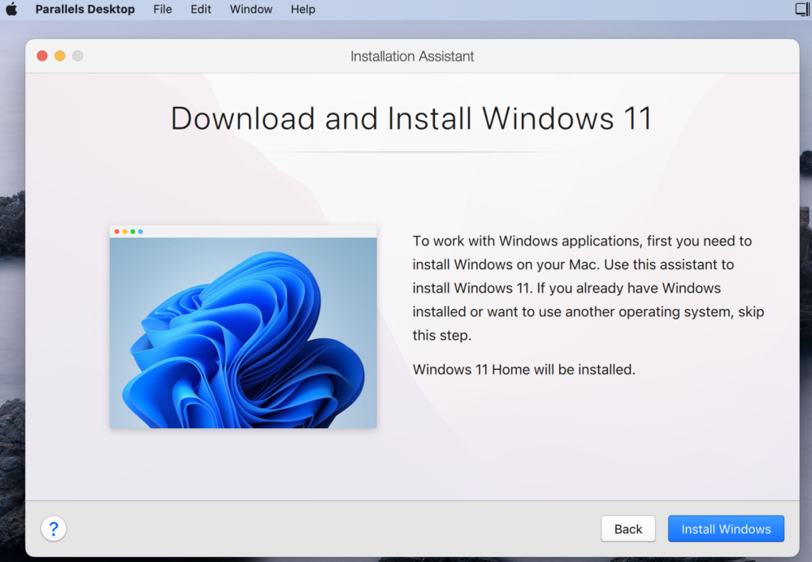 In spite of the fact that playing games in Parallels may be taxing on Mac's hardware, M1 Macs are well-suited to the job. Since NBA 2K23 does not have excessive system requirements, it should work OK on a Parallels virtual machine.
Check out our comprehensive guide for more information on installing and using Parallels. If you're in a rush, however, and just need a summary of the instructions, read on:
First, get Parallels from their website and install it on your computer.
Once you have downloaded the Parallels.dmg file, run it and double-click the Install Parallels Desktop button to begin the installation process.
Then, choose Install Windows and wait for the Windows VM to be created.
After that, sign up for an account on the Parallels website and use it to access the virtual machine.
Install NBA 2K23 through Steam once you've downloaded and installed Steam within the virtual machine.
Play NBA 2k23 on Mac with Boot Camp
To play NBA 2K23 on a Mac with Boot Camp you need to install Windows using the Boot Camp Assistant program. Boot into the Windows partition, then get Steam on it and download the game to play.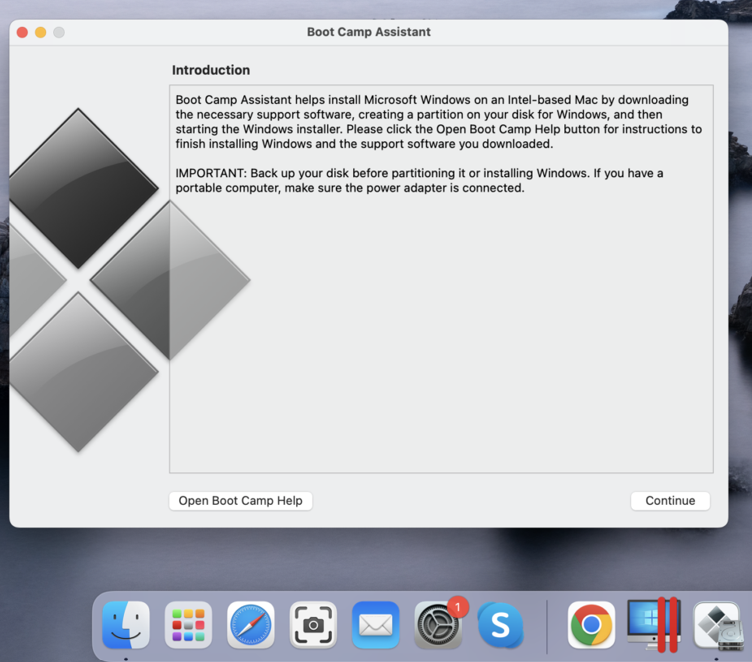 Using Boot Camp, you can partition your hard disk in two, one of which can then be used to install Windows. Once Windows is installed, you may use your Mac just like any other Windows PC, and run Windows-only programs like NBA 2K23 on it. Unfortunately, this can't be done on M1 Macs since they don't support the Boot Camp software.
You may find our comprehensive guide on installing Windows on an Intel Mac if you want to play NBA 2K23 or any Windows game on your Mac. If you are in a hurry, check out these brief instructions on how to set up Boot Camp:
Step one is to download Microsoft's 64-bit ISO file for Windows 10 on your Mac.
Second, open Boot Camp from the Applications>>Utilities folder and load the ISO file to install the software.
Third, create the disk partitions for both operating systems, and then choose Install.
Follow the on-screen instructions to set up Windows 10.
After the installation of the new operating system is complete, step five is to configure Windows and install any necessary drivers and updates.
Last but not least, install Steam on the Windows partition and then download NBA 2K23.
Download NBA 2k23 on Mac from Steam
NBA 2K23 for Mac is available through the Steam gaming store. Before continuing, you'll need a Steam account, so either log in with your current account or make a new one.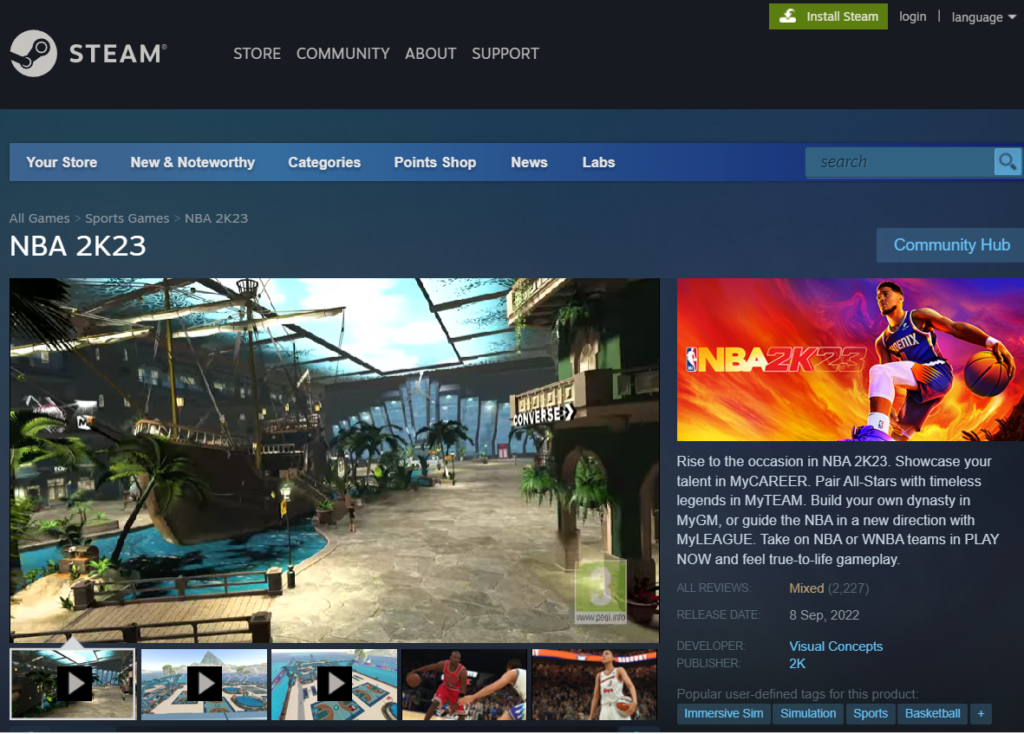 You may download the Steam client on your Mac by visiting the Steam website, selecting the "Install Steam" button, and storing the file on your hard drive inside a Windows virtual machine.
A Double-click on the Steam setup file you downloaded will launch the installation process.
Next, follow the on-screen prompts. This is all that's required to get the Steam client installed, after which you can sign in using your Steam account details.
Searching for "NBA 2k23" in Steam's library is the next step.
Select "Add to Cart", then "Purchase for Myself", and finish the checkout process to pay for and get the game's download.
Choose NBA 2K23 from the list of games you've purchased via Steam in your Library, and then click the Install option.
After the installation is complete, you can run the game from Steam's Library.
Martina Nikolova
Martina likes to get into nitty-gritty of tomorrow's tech, from product design across to security based solutions. A long time mac user and developer, she has the expertise and strives to give new insight