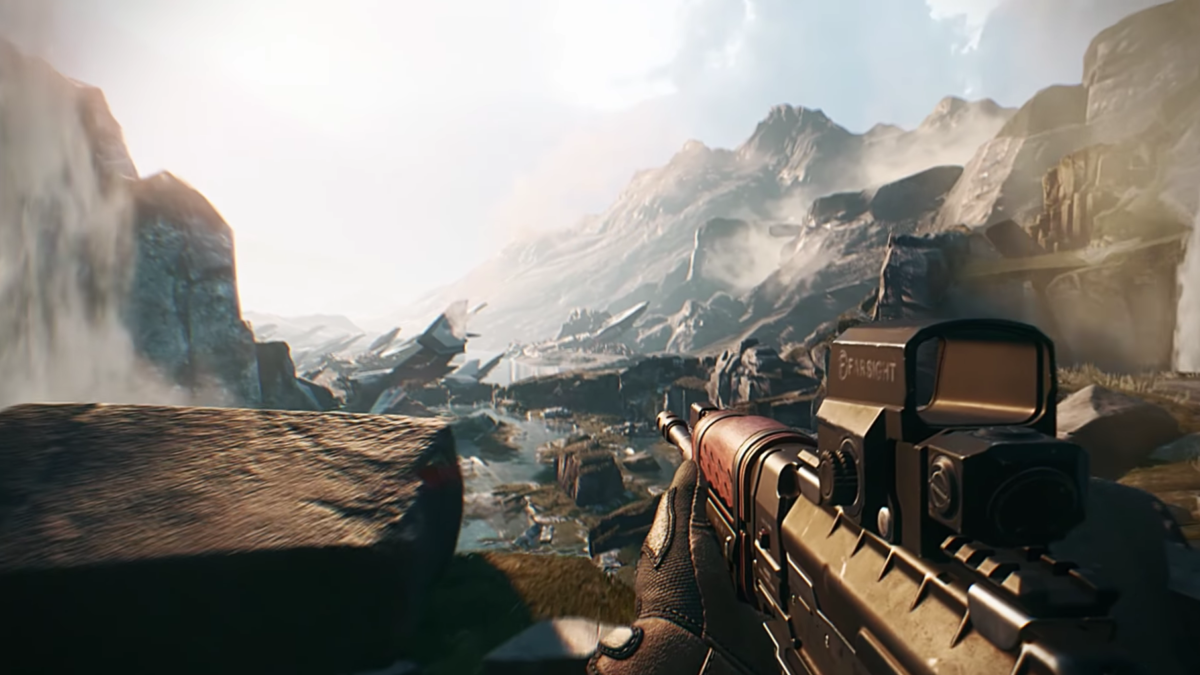 #KILLALLZOMBIES (Mac)
Martina Nikolova, 11 months ago
0
4 min

read
#KILLALLZOMBIES on Mac
#KILLALLZOMBIES is a 3D top-down zombie shooter video game where players must battle waves of the undead in an ever-shifting battleground while viewers may influence the action through Twitch chat instructions.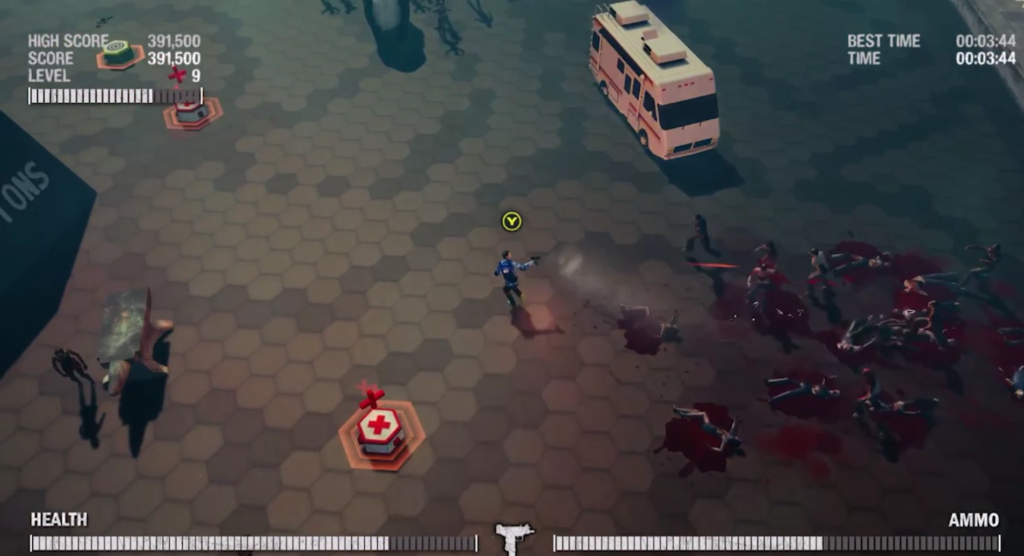 The game puts players in a situation where they have to survive a horde of zombies. The objective is to increase your score while fending off waves of еnemies in the most creative and entertaining ways possible. During the game, the viewers vote on how many and what sort of zombies and other obstacles to release on you to make it more difficult for you to stay alive, just for the sake of the sport.
There are many different types of terrain modifications and special attacks at your disposal, so you won't be bored with the game anytime soon. Initially, you are armed with a basic firearm that may be exchanged for more advanced options such as a shotgun, a revolver, or a rifle. When you gain experience and level up, you get access to more powerful weapons.
Killing a large number of zombies will reward you with bonuses and new abilities. However, the level of difficulty of the attackers will gradually increase as you advance.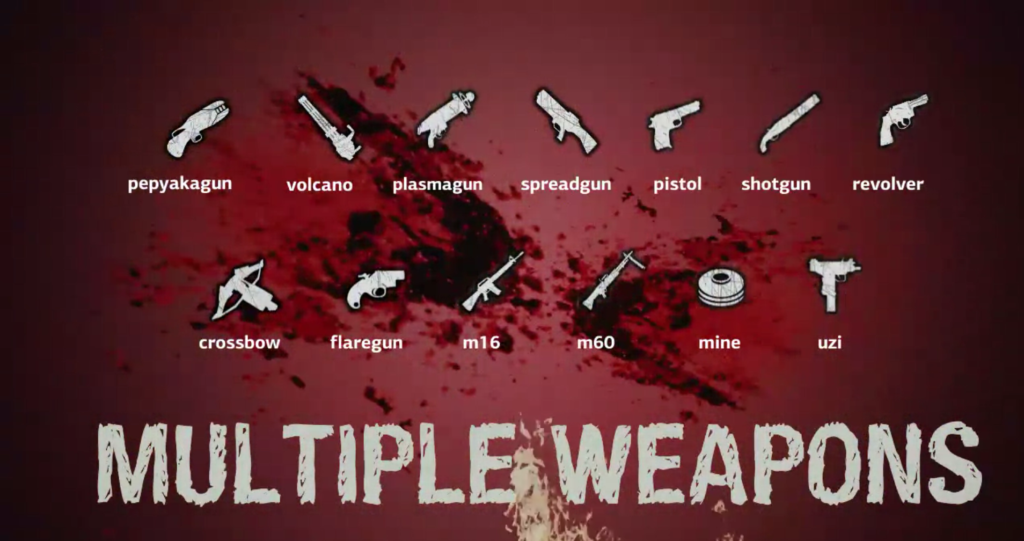 The battlefield will likewise evolve. You'll come across walls, vehicles, weights, and other items that you can use to your advantage.
You can choose between three game modes, each with its own set of challenges: Survive, in which you must stay alive for as long as possible; Vault, in which you must protect the central vault; and Co-op.
The game shines with its online multiplayer options that include Twitch support, while the single-player mode serves best as a tutorial until you get used to the action.
Visually, #KILLALLZOMBIES looks good. The soundtrack is a bit repetitive, but it sets the mood for zombie killing.
Your final score and skill level determine the game's outcome, and striving to outdo your previous scores can easily become addictive.
Can you play #KILLALLZOMBIES on Mac?
#KILLALLZOMBIES has no official support for Macs, but you can play the game in a couple of other ways. The fastest and easiest way is to use a cloud gaming service like Boosteroid. This method allows you to play games that aren't Mac native on any Mac machine. You can play #KILLALLZOMBIES and a ton of other games with just a subscription and an account on this cloud gaming site.
You may also play #KILLALLZOMBIES on a Mac by installing Windows and playing the Windows version of the game if you don't want to use a cloud gaming service.
Mac users who want to run Windows software on their machine can do it by using either Parallels or Bootcamp Assistant.
How to download #KILLALLZOMBIES on Mac?
The game #KILLALLZOMBIES can be downloaded and played on Macs with the use of third-party software that creates a Windows environment.
#KILLALLZOMBIES requires Windows, which may be installed via Boot Camp Assistant or Parallels on an Intel-based Mac.
Playing the game on a Mac M1 requires the use of Parallels to set up a Windows virtual computer.
How to Play #KILLALLZOMBIES on Mac
You can play #KILLALLZOMBIES on Mac via cloud gaming options like Boosteroid or install a Windows on your Mac via Parallels or Boot Camp Assistant.
First, you will need to get the game.
Next, you need to choose a method to play:
Methods
Who is it for?
Cloud Gaming
(Boosteroid or Geforce Now)
For those who want smooth performance with the ability to casually play all games with the highest visual quality in a matter of minutes.
BootCamp
For those who don't mind sacrificing visual fidelity and performance to get a native experience.

Parallels Virtual Machine
For those willing to let their mac run hot in order to get adequate performance in a native experience
How to play #KILLALLZOMBIES on Mac M1?
Mac M1 users can play #KILLALLZOMBIES by streaming the game with Boosteroid. Another option is to install Windows as a virtual machine on a Mac M1. In this way, you'll be able to play #KILLALLZOMBIES as if you were playing it on a PC.
When you need to run Windows programs and games on your Mac, Parallels is a helpful piece of software that makes this task possible. Installing the software and configuring Windows on a Mac M1 with Parallels takes just a short amount of time, and even inexperienced users won't find it hard to set up.
Play #KILLALLZOMBIES on Mac with Boosteroid
You can play #KILLALLZOMBIES on Mac (M1 and Intel models) with Boosteroid. Read our detailed guide.
Play #KILLALLZOMBIES on Mac with Parallels
You can play #KILLALLZOMBIES on Mac (M1 and Intel models) by installing Windows on your Mac with Parallels. Read our detailed guide.
Play #KILLALLZOMBIES on Mac with Boot Camp Assistant
You can play #KILLALLZOMBIES on Mac (Intel models only) by installing Windows on your Mac with Boot Camp Assistant. Read our detailed guide.
Martina Nikolova
Martina likes to get into nitty-gritty of tomorrow's tech, from product design across to security based solutions. A long time mac user and developer, she has the expertise and strives to give new insight