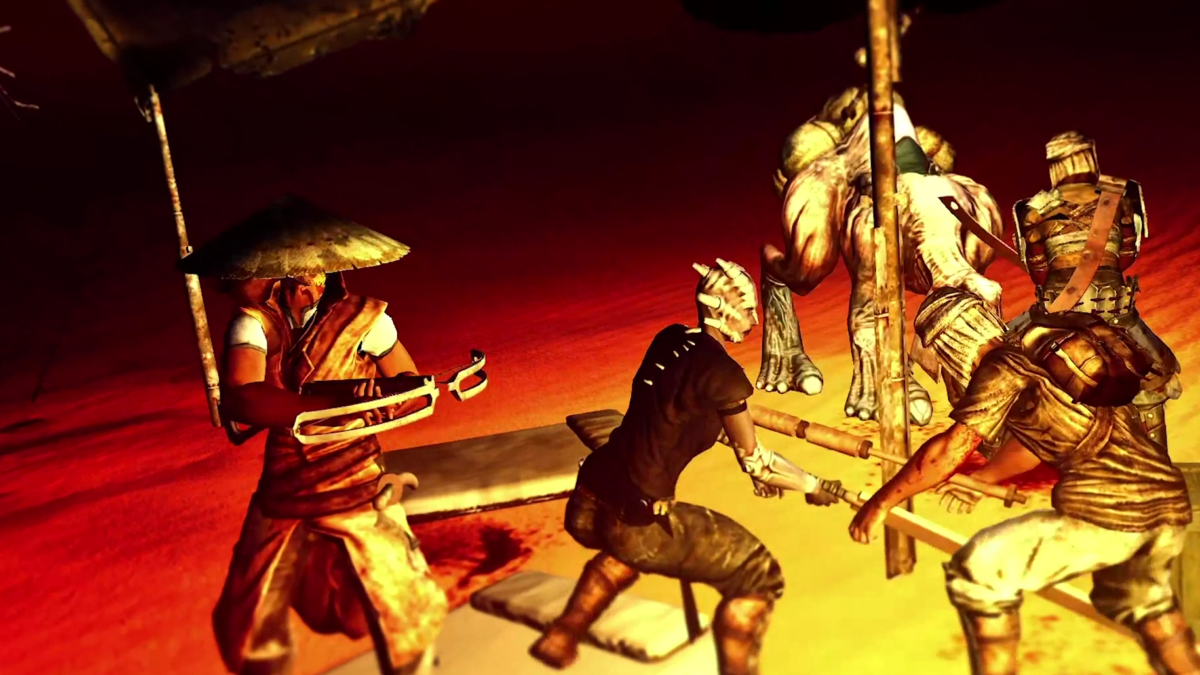 Kenshi (Mac)
Martina Nikolova, 1 year ago
1
10 min

read
Kenshi on Mac
Kenshi is a sandbox-style role-playing video game that focuses more on letting players explore the environment at their own pace than telling them a narrative.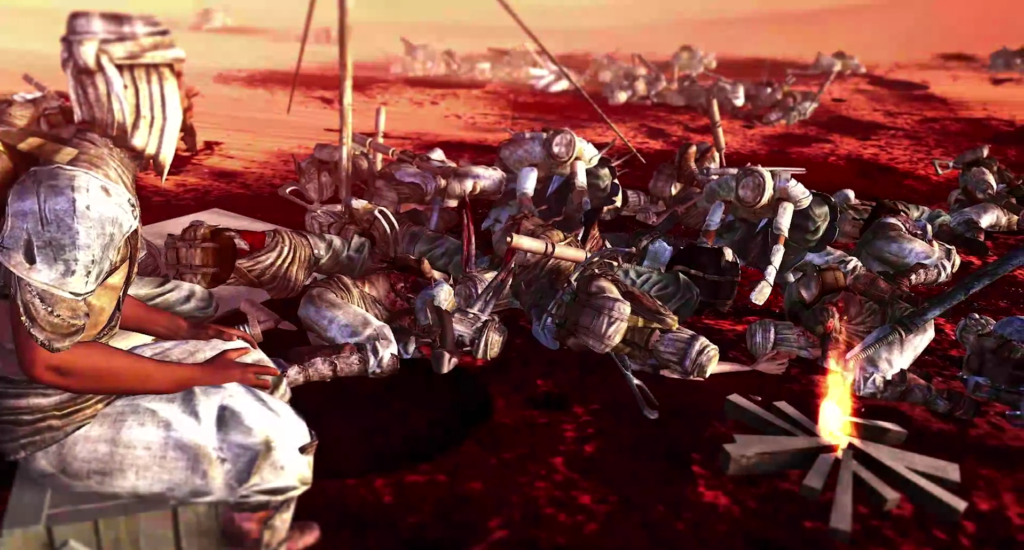 Characters in Kenshi may be thieves, traders, rebels, slaves, farmers, or just food for the cannibals placed in a harsh post-apocalyptic world.
At the beginning of the game, the player has no abilities and tries just to survive and stay alive in the harsh environment. The player may expand their team by recruiting additional characters and building up their skills, such as thieving, which is leveled through stealing stuff, or killing, which is leveled in combats. And what is best, as you play, you have the ability to create a team made up of members from a wide variety of groups and species.
Numerous non-player locations may be found throughout the world of Kenshi. When a significant person dies, the game's world state mechanism triggers a response. These responses to power vacuums might lead to new cities being taken over by new factions or new places being established.
It's not simply a matter of aesthetics when it comes to Kenshi's zones – they have distinct attributes including soil type, specific terrain, and resources, that's why building outposts requires players to consider these aspects. Weather is an ongoing issue during the game, with certain varieties (such as acid rain) producing negative consequences such as illnesses. Aside from the weather, Kenshi has a harsh damage system, where it is possible for limbs to be amputated or injured as part of the damage mechanism.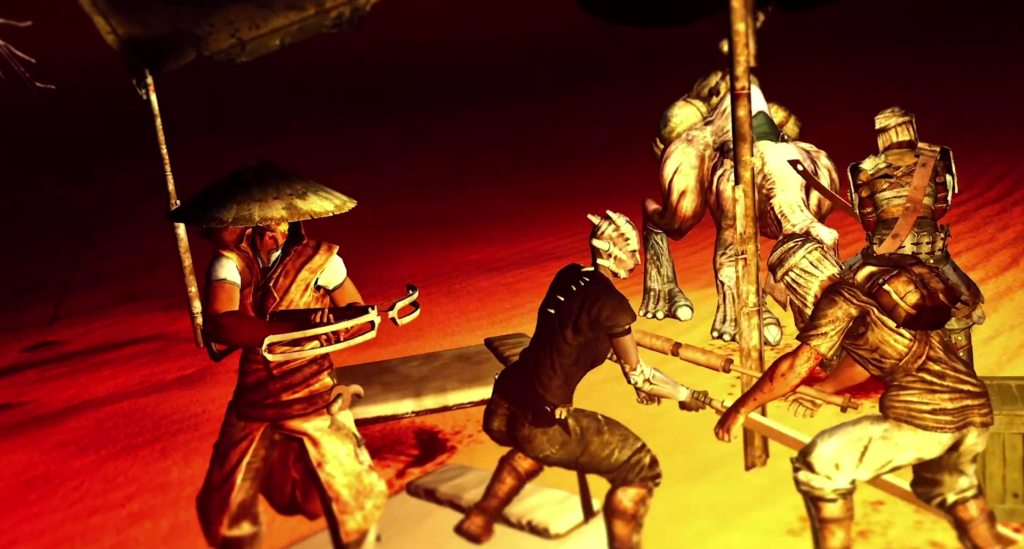 For your first several hours, you're just another poor scavenger, lurking in the shadows, leveling up your stealth, and running in after the battles between the different groups and animals to scavenge the bodies.
As you advance in the game, you may find new characters that you can manage in the same way as your original characters mostly through random interactions.
In order to develop a self-sustaining colony, you may have many squads in various regions of the world, or you can teach new members to be farmers and workers. This is when Kenshi really shines as an excellent strategy and management game, as you investigate technology, develop structures, and give employees extensive lists of automated duties, such as mining, farming, and construction, to do.
Settlements have their own perils, such as bandits and animal attacks, as well as severe taxes and other area restrictions that you should consider if you choose to settle near a city.

Combat is automated, however, you may experiment around with squad formations, defensive stances, and ranged attacks to make slight adjustments.
Talking to other players will get you a few assignments, but the finest missions come from Kenshi's systems. There are some in-game tutorials, but the user is mostly responsible for their own progress.
If you're a fan of Kenshi's open-ended gameplay and the fact that you can do pretty much whatever you want, this is the perfect game for you. It is rare to find a game that combines so many elements like city-building, survival, open-world exploration, combat, and stealth aspects in such a harmonious way.
Can you play Kenshi on Mac?
To play Kenshi on Mac, you need to employ workaround techniques like cloud gaming or emulate Windows through software like Boot Camp, or Parallels. Kenshi cannot be played natively on Mac because the game has no official support for Mac OS.
However, Mac users reading this should not be disappointed by the absence of a Kenshi Mac version since there are still alternatives for this game to be played on a Mac with acceptable performance. Naturally, this will not provide the same level of immersion and enjoyment as playing the game directly on a PC or Xbox, but it is still an option that will give you a lot of fun.
If you're interested in playing Kenshi on your Mac, you'll learn about the available alternative methods below, and then choose the one that's perfect for you.
How to play Kenshi on Mac
The most convenient way to play Kenshi on a Mac is to sign up for a cloud gaming service that offers the game. Boosteroid and GeForce Now are two popular cloud gaming services you may use to play Kenshi on your Mac.
Many cloud gaming providers now enable Mac users to play unsupported games on their PCs without having to resort to more complicated workarounds. You may play a game on your Mac by using a cloud gaming service, which streams the game to your computer from a gaming server that already has the game loaded. Think of it as a Netflix or Apple TV for games, where you can stream any game from the service's library to your Mac if your Internet connection is strong enough. The only thing to remember is that to use this method, you need to own the game you want to play. Two well-known cloud gaming services, Boosteroid and GeForce Now, both of which support Kenshi, are shown in the instructions below.
Kenshi Set Up Methods
Methods
Advantage
Disadvantage
Cloud Gaming
– No set-up required – Register and Play
– Access to a Library of over 70 top-rated free Games
– Smooth performance
– Compatible with M1 and Intel Macs
– Monthly Fee
– Requires Decent Internet Connection
– No Free Trial
BootCamp
– Free to use any time
– Windows 10 Environment

– Painful Setup
– Mediocre Performance
– Only Compatible with Intel Macs

Parallels Virtual Machine
– Easy Set-up
– Adequate Performance
– Play almost any PC game
– Windows 11 environment
– Compatible with M1 and Intel Macs
– 14-day free trial
– Yearly Fee
How to Get Kenshi on Mac?
First, you will need to purchase the game.
Now you will need to register for Boosteroid. This allows you to add Kenshi to their Cloud Gaming Library. Once uploaded you can seamlessly play the game from your Mac, TV, or Mobile Device.
When Registered you will have additional access to more games for free. Pricing varies depending on the subscription plan.
Play Kenshi Oder on Mac using Boosteroid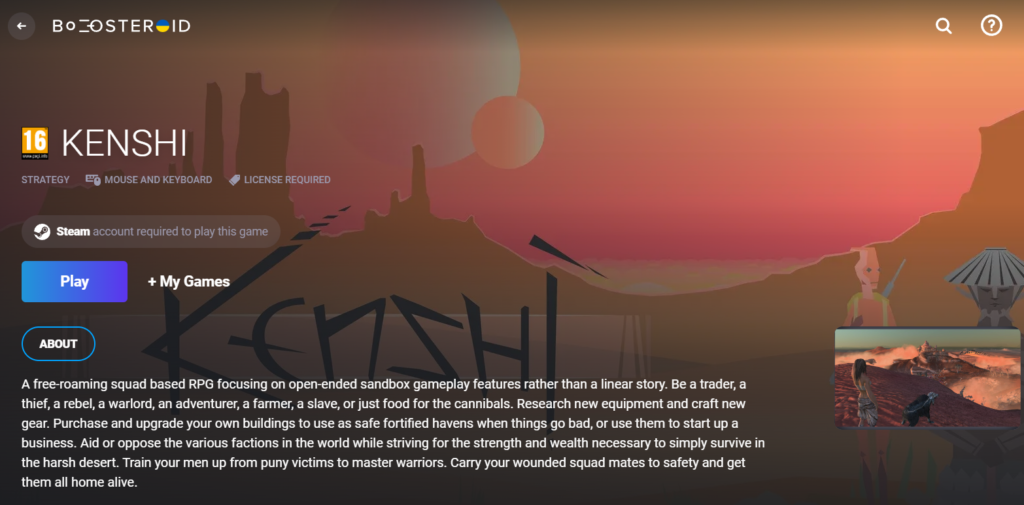 To begin, you'll need a Boosteroid account, which you can get by visiting the service's website.
Log in to your account and click the Subscribe button on the Profile page.
In order to be able to use the Boosteroid service while playing games, you must first pay for a subscription.
Find Kenshi in the search bar on top. When it appears, click to play the game.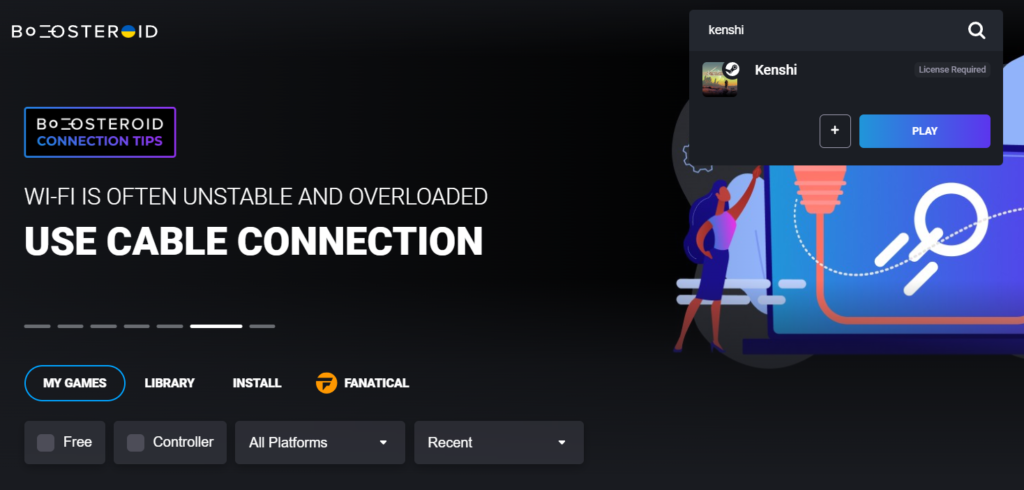 To begin, just press the Play button, confirm that you agree to connect your cloud gaming account to Steam, and then enter your Steam credentials to start playing.
In order to play the game, you'll need to wait for the game to load in your browser. To get the most out of your gaming experience, switch your browser to Full-Screen mode and hide the toolbar.
Play Kenshi on Mac using GeForce Now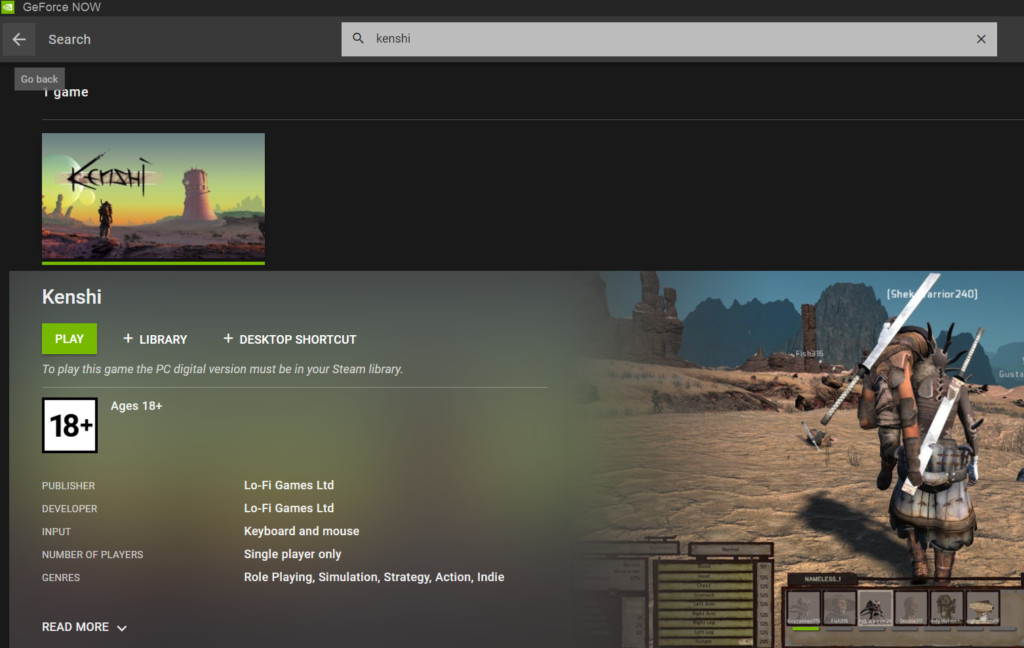 First, go to the GeForce Now website and sign up for an account.
In the Downloads area of your profile, locate the Mac client for GeForce Now and download it. Install it on your computer.
Search for Kenshi by using the app and logging in.
You may play the game using Steam.
Enter your Steam logins when GeForce Now has loaded the game, and the game will begin.
Click here for a detailed GeForce Now guide.
How to download Kenshi on Mac?
One drawback of cloud gaming is that the quality of your gaming experience is greatly reliant on the speed and strength of your Internet connection. If you don't have a reliable Internet connection, downloading the game on your Mac may be your other option to play.
Installing or emulating Windows on your Mac is required before you can download Kenshi. You may use Boot Camp or Parallels to run Windows on your Mac and then download Kenshi on the Windows partition of the machine.
In order to play Kenshi, you will first need to install Windows on your Mac, since, as we mentioned above, the game does not have a Mac OS native version. You may either use Boot Camp Assistant to install Windows on the computer or use Parallels to emulate Windows on the PC. Intel Mac users should choose the Boot Camp method, whereas M1 Mac users should go with Parallels. The following is a summary of each method:
Play Kenshi on Mac using Parallels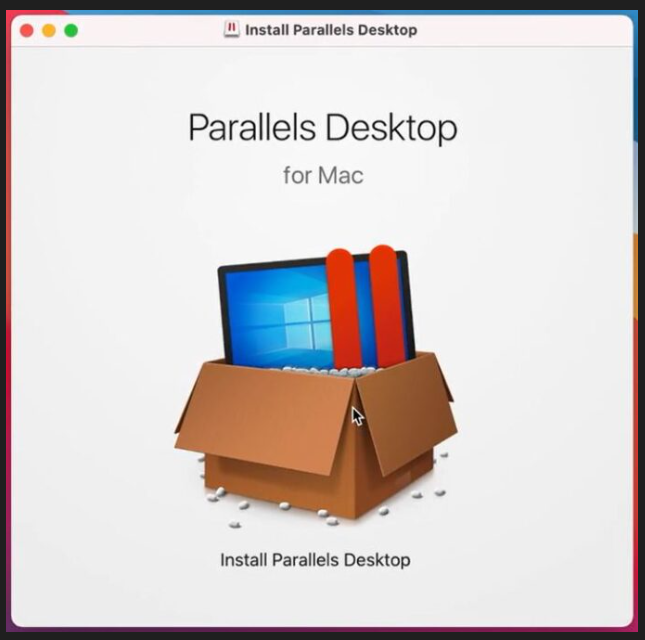 Install the Parallels program on your computer by going to Parallels.com and downloading it.
Install Parallels on your computer by running the .dmg file and following the directions on the screen.
Once Parallels has been installed, open it and select the "Install Windows" option to begin the process of creating a Windows VM.
Create a Parallels profile or sign in to the virtual machine using one of the other available sign-up options.
Once you enter the VM, download the Steam or the Epic Games client and use it to install the game on the virtual machine.
If you need more in-depth steps for Parallels with screenshots, check out our Full Parallels Guide.
Play Kenshi on Mac using Boot Camp Assistant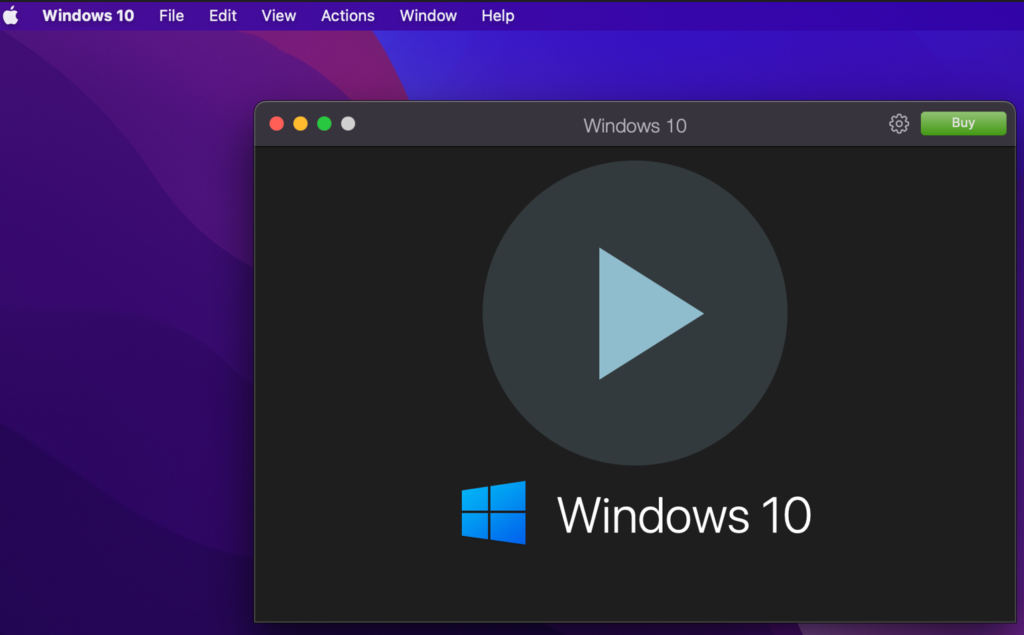 First, you'll need to get a free Windows 10 ISO file (64-bit version) from Microsoft to perform the Windows installation.
Boot Camp Assistant may be launched from your system's Utility folder and used to load the ISO file.
You will be asked to adjust storage space and set Windows partitions.
Click on the Install button, wait for your Mac to restart, and then follow the onscreen instructions to begin the installation process.
Once the installation of Windows 10 is complete, set up all necessary settings and any required drivers, then download and install Steam to get Kenshi on the computer.
Full guide on how to use Boot Camp Assistant
Downloading Kenshi on Mac from Steam: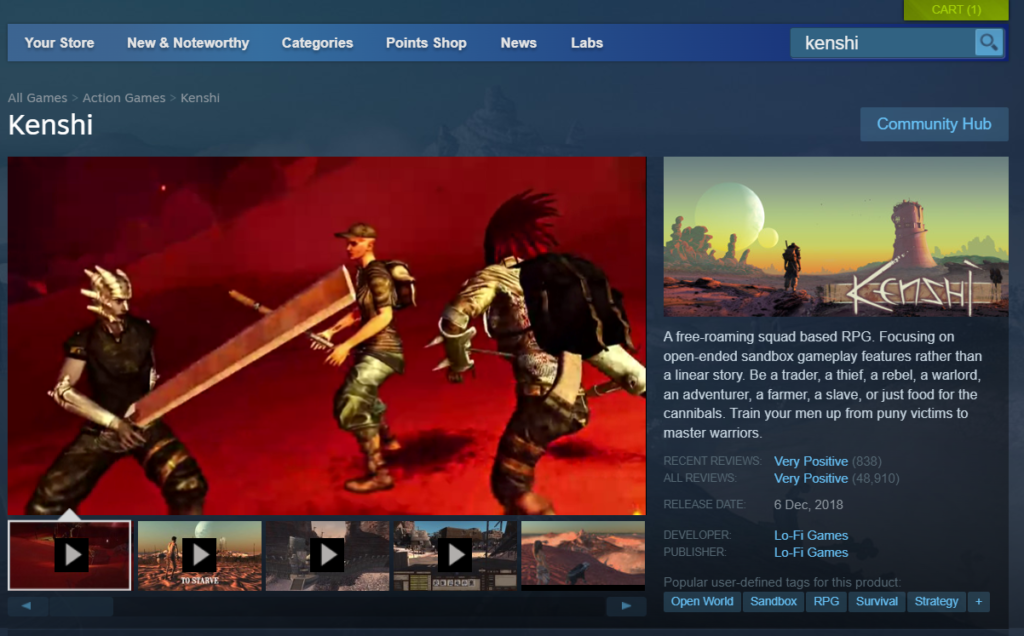 The first thing you need to do is get yourself a Steam account and then log into it.
Download and install a Steam client by heading to the Steam website and selecting the Install Steam button that is located at the very top of the page.
Navigate to the client's Store and search for "Kenshi" in the search field.
After clicking the "Buy Now" option on the Steam page of the game, you will be requested to type in your payment information in order to complete the transaction.
Navigate to the Library section and click on Kenshi once you see it. After that, on the Steam page for the game, choose the Install button.
After selecting Next in the pop-up window that appears, the installation process should start automatically. To begin playing, go to the library section of your Steam account and look for Kenshi.
Kenshi on Mac M1
You may play Kenshi on Mac M1 if you sign up for a subscription to either Boosteroid or GeForce Now and then stream the game using the platform of your choice. Using Parallels is the other method for playing Kenshi on a Mac M1.
On this page, we offer four different ways to play Kenshi on a Mac, however, only three of them are compatible with M1 Macs. These three techniques are as follows: You may play the game on your M1 Mac with ease by using Boosteroid or GeForce Now to stream it. Alternatively, you can use Parallels to create a Windows 11 virtual machine (VM), after which you can download the game and play it using the Windows 11 VM. Due to an incompatibility between the Windows 10 operating system and the architecture of the M1 chip, the Boot Camp Assistant method is the only one that cannot be used on M1 Macs.
Martina Nikolova
Martina likes to get into nitty-gritty of tomorrow's tech, from product design across to security based solutions. A long time mac user and developer, she has the expertise and strives to give new insight