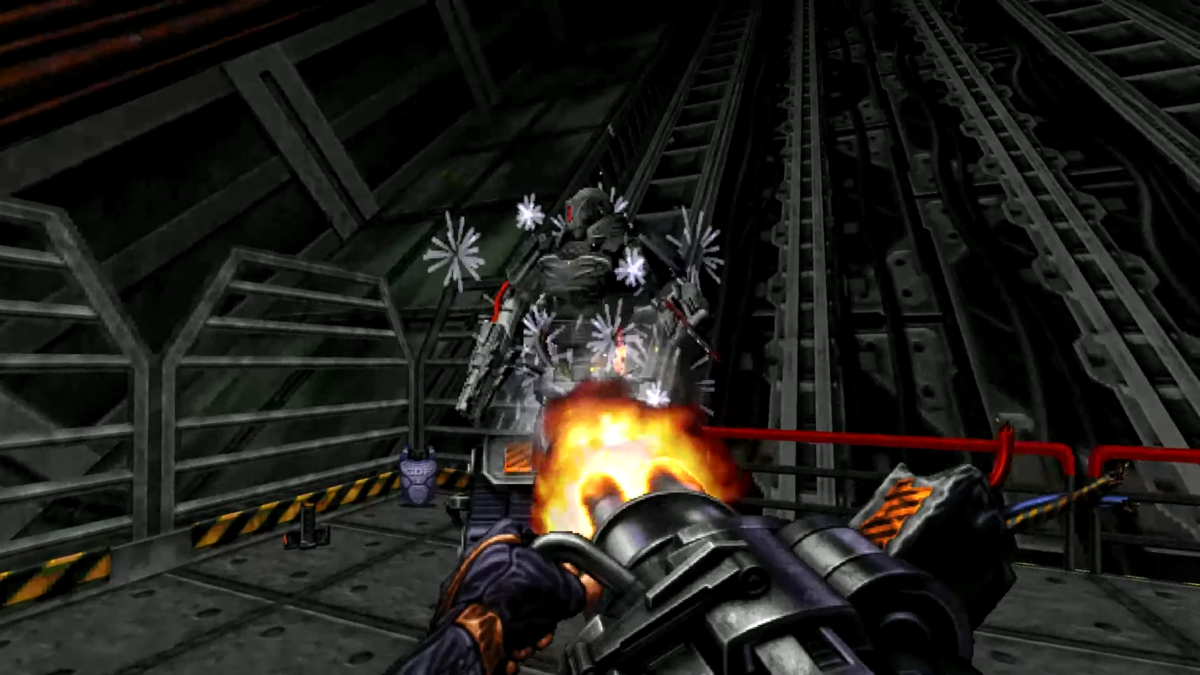 Ion Fury (Mac)
Martina Nikolova, 12 months ago
0
10 min

read
Ion Fury on Mac
Ion Fury is a first-person shooter video game inspired by shooters from the 1990s. The game gives players hours of action and exploration.
Old fans of this genre would appreciate the hallmarks of Ion Fury, which are true to a classical '90s FPS game. There is no way to restore your health, no method for hiding, and no in-game instructions. Once you start to play, you have to hit the ground running and try to stay alive.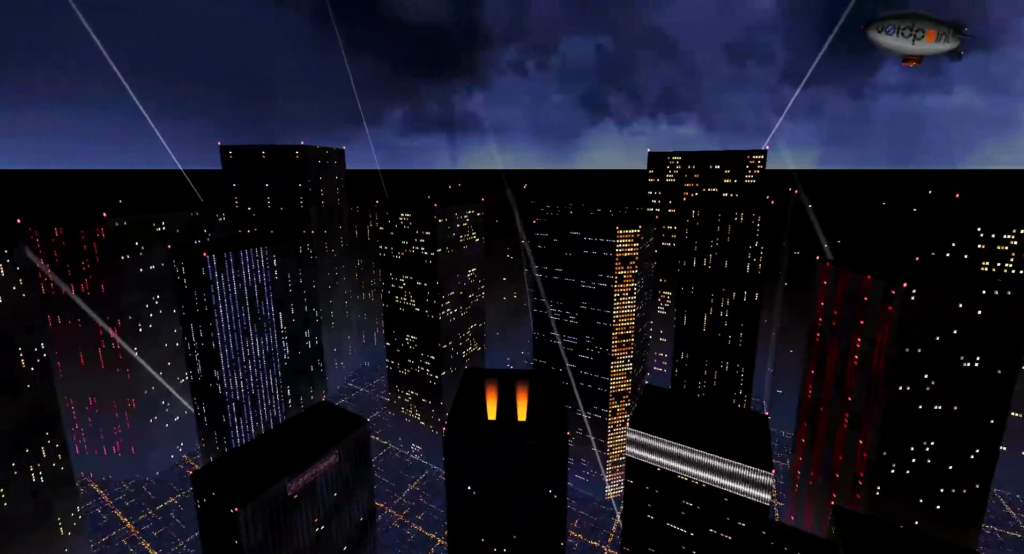 The game tells the early-life story of a bomb disposal specialist for the Global Defense Force. You play as Shelly "Bombshell" Harrison (the bomb expert). You must fight through an army of cybernetically enhanced troops unleashed on the metropolis of Neo D.C. by Dr. Jadus Heskel, a transhumanist cult leader.
Modern improvements
The developers are clearly passionate about the period from which this shooter takes inspiration. They have used their extensive familiarity with the Build Engine (game-creation software that supports modern operating systems), to pack as much visual information as possible into each and every pixel. The city of Neo DC is full of character, from its neon-lit streets to its smoke-filled pubs and arcades.
Ion Fury looks and feels pleasantly retro. However, there are a few modern improvements that bring the game up to date. There are automatic save points, headshots, and support for resolutions that aren't as pixelated as those in the '90s.
Based on the classic corridor shooter formula, Ion Fury requires you to constantly keep your essentials in check. You have to learn your enemy's patterns, make your bullets count, and search high and low for health, armor, and ammunition.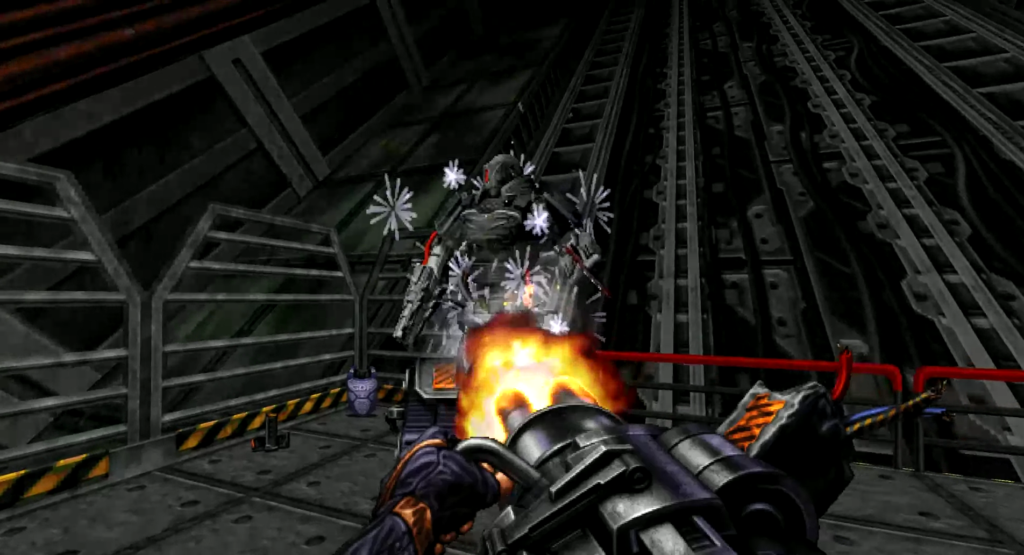 While there is a plot, it takes a step back in favor of the gameplay and level layout. Exploring every nook and cranny of a level usually pays off since there are secret passages and chambers everywhere. Medic kits and armor shards are typically hidden in difficult-to-reach locations, and you need to put in some extra effort to take them. More power-ups can be found in rooms that are hidden behind walls that can be broken down.
Weapons
The weapons in Ion Fury's arsenal are surprisingly enjoyable to use. You have the standard shotguns, a selection of pistols, and a few more firearms to fight the different enemies. There is a secondary firing mode for each gun, so you have a choice of how to use them.
There are certain weapons that are so powerful that you will not want to give them up, even when you unlock more advanced ones during the game's short campaign. After the first thirty minutes of play, you get access to a shotgun, which has such a long range and high rate of fire that you can shoot far-off foes with a single well-placed slug. Using it is fun and makes the player feel in charge, but it takes away some of the benefits of having different weapons to use against new adversaries and situations.
Enemies
The enemies in Ion Fury are challenging enough on their own, but they really ramp up the intensity when they swarm you at once during the boss battles in each set of chapters.
You may dodge and swerve the enemy shots as much as you want, but your foes will still be able to snipe you from behind a corner or from some other frustratingly out-of-the-way spot.
There isn't much room for error correction, and you're forced to keep trying until you succeed or die. What spices things up, even more, is that you can't adjust the game's difficulty to make things easier. Ammunition is scarce and, because of this, it is important that each shot be carefully considered. In addition, some of the enemies will penalize you if you miss them.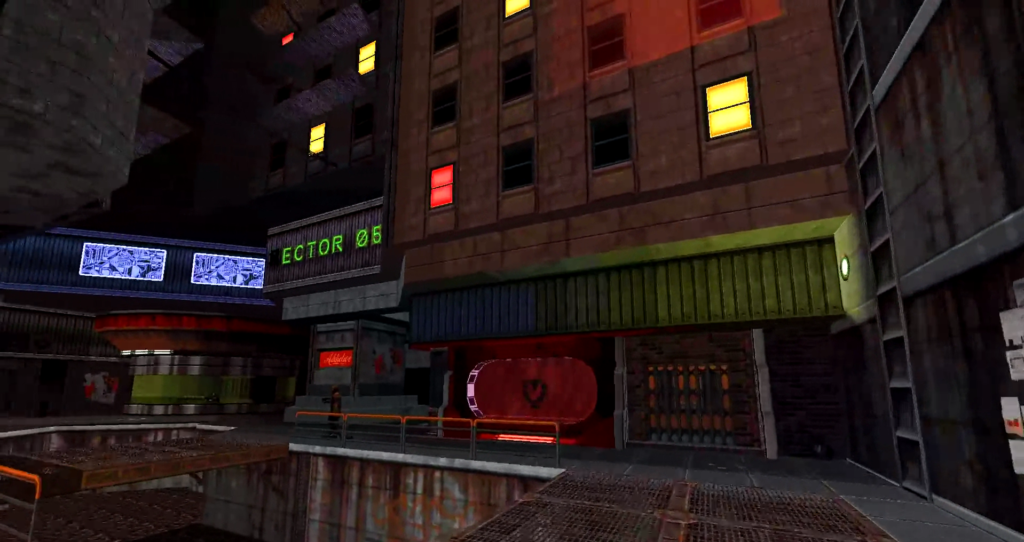 Conclusion
Ion Fury is a refreshing throwback to a more straightforward kind of first-person shooter gameplay in a time when almost every title in the genre has branching skill trees, co-op multiplayer maps, and a tacked-on battle royale mode.
This first-person shooter is perfect for you if you're in the mood for a retro experience where you'll be punished and rewarded according to classic shooter concepts. While the game's weaponry and boss battles won't stick with you for long, the fast-paced action and intense gunplay, as well as the challenging level designs, will guarantee you a lot of thrills.
Can you play Ion Fury on Mac?
Playing Ion Fury on a Mac is now possible through the Boosteroid cloud gaming platform. You can also use software like Parallels or Boot Camp to install Windows and play Windows games on your Mac, which would allow you to get Ion Fury and play it.
Unfortunately, you can't play Ion Fury on a Mac directly, since it isn't optimized for Mac systems. Even if your Mac isn't compatible with Ion Fury though, you still may be able to play it by using one of the workaround techniques, such as streaming the game or installing Windows on your Mac. In the following guide, we'll go into those methods in detail and show you exactly how to put them to use.
How to play Ion Fury on Mac
Using a cloud gaming service like Boosteroid is the fastest and most convenient way to play Ion Fury on a Mac. If you use Parallels or Boot Camp to install Windows on your Mac, you may download Ion Fury on your system and play it locally.
Ion Fury Set-up Methods
Methods
Advantage
Disadvantage
Cloud Gaming
– No set-up required – Register and Play
– Access to a Library of over 70 top-rated free Games
– Smooth performance
– Compatible with M1 and Intel Macs
– Monthly Fee
– Requires Decent Internet Connection
– No Free Trial
Parallels Virtual Machine
– Easy Set-up
– Adequate Performance
– Play almost any PC game
– Windows 11 environment
– Compatible with M1 and Intel Macs
– 14-day free trial
– Yearly Fee
BootCamp
– Free to use any time
– Windows 10 Environment

– Painful Setup
– Mediocre Performance
– Only Compatible with Intel Macs

How to get Ion Fury on Mac
To get Ion Fury on Mac, first, go to Steam and purchase the game. CDKeys have a nice limited-time offer for Ion Fury. Then, you can stream the game to your Mac with Boosteroid or download it after installing Windows with Parallels or Boot Camp Assistant.
Once Ion Fury is in your Steam Library, you can get a Boosteroid subscription and use the platform to stream this game to your Mac, Apple TV, or iOS device.
Play Ion Fury on Mac with Boosteroid
The Boosteroid service allows Mac users to play Ion Fury in no time, and all you have to do is sign up for an account and activate your subscription from your account's settings. To play Ion Fury on Mac using Boosteroid, visit the game's page and launch it from there.
Due to its user-friendliness, Boosteroid is a wonderful alternative for playing games that aren't officially supported on Mac. Having a subscription and a copy of the game you want is all that's required to start. After that, all you have to do to play that game through Boosteroid is to start your web browser, go to the service's website, and then launch the game. This is how the process goes in brief:
Launch a web browser, go to Boosteroid.com, and sign up for an account using your email address.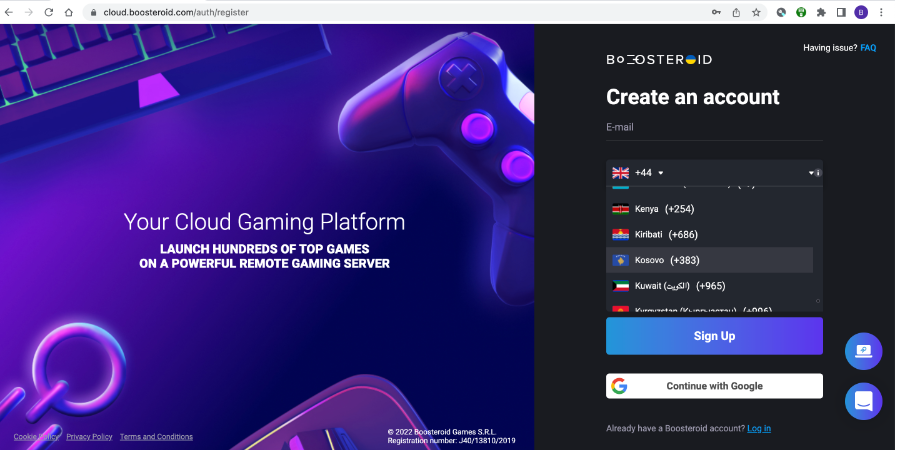 Go to your account settings by selecting the gear symbol in the upper right corner, and then choose the Subscribe option from the list.
The third step is to start your Boosteroid subscription by selecting a subscription plan and a preferred payment method.
Then, go to the menu bar's magnifying glass, enter "Ion Fury", and choose the result.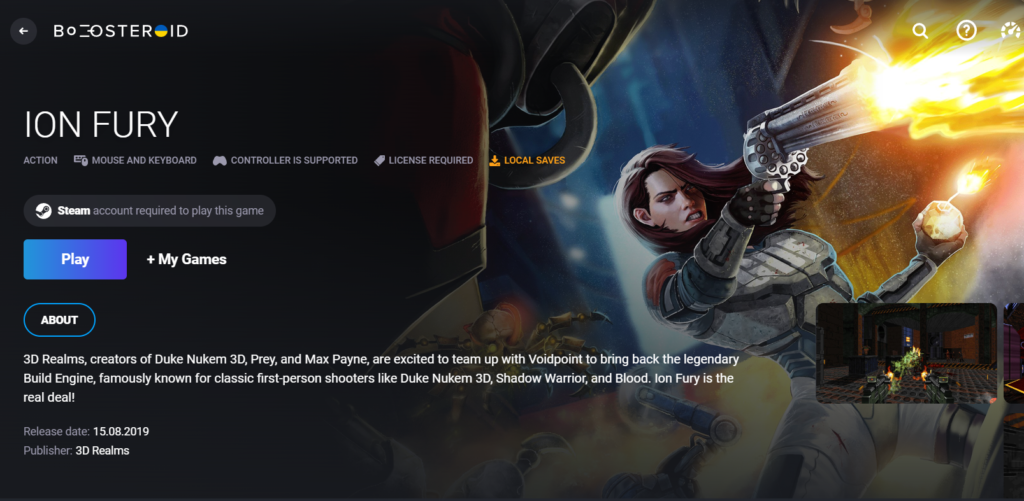 After that, choose Play > OK, let's go, and wait for Boosteroid to load.
Log into Steam before starting the game, and input your Steam details.
The last step is for Ion Fury to launch in your browser without your intervention. Your browser will double as a Steam client, so if the game doesn't load just open the Steam library and start the game from there.
Although the service is compatible with other browsers, we advise using Google Chrome. Extensive usage of the Boosteroid platform with the Chrome web browser led us to this conclusion.
How to download Ion Fury on Mac
You can't download Ion Fury on Mac without first installing Windows, either on a virtual machine or on your Mac's hard drive. Even though the game isn't officially supported on Mac, there are still two methods to download it and play it locally instead of using cloud gaming.
The first option is to use the software Parallels on your Mac to run a virtual machine of Windows 10 or Windows 11 on your computer. Macs powered by Apple's Silicon chips as well as those powered by Intel may use this software successfully.
The second option is to use Intel-based Macs' pre-installed Boot Camp Assistant software to get Windows 10 running on your Mac. Unfortunately, M1 Macs can't use this tool since they aren't compatible with the Boot Camp Assistant software.
Ion Fury on Mac M1
To play Ion Fury on Mac M1, just subscribe to the Boosteroid game streaming platform and launch the game in your browser. You can also run Windows inside a Parallels virtual machine on a Mac M1 and play Ion Fury that way.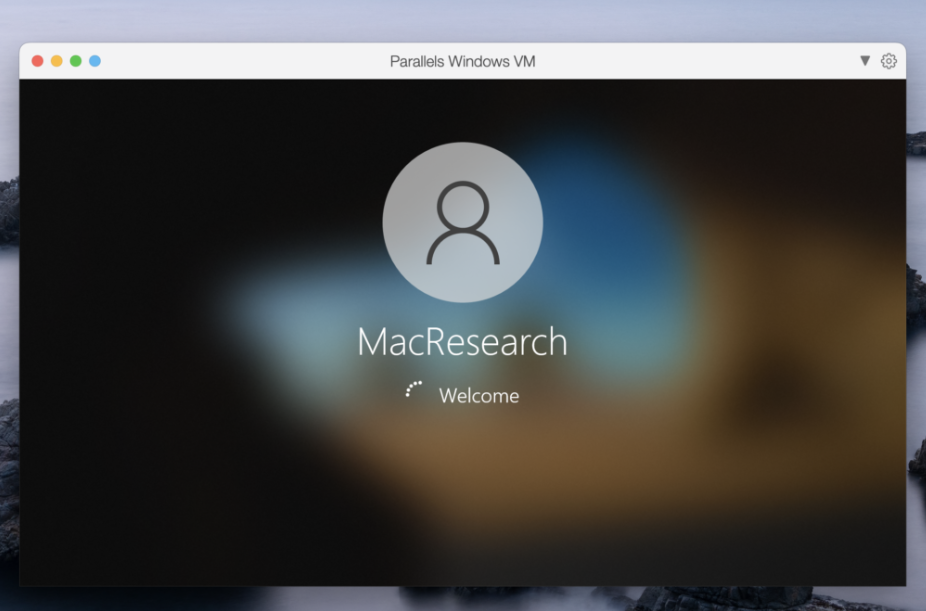 Above, we've shown you how to play Ion Fury using the Boosteroid cloud gaming service. Now we'll show you how to play it locally, on your Mac, with the help of Parallels. Here you'll find a comprehensive guide on configuring a gaming-ready virtual computer in Parallels. If you'd rather have a shortened version of that guide, you may follow the steps below.
In order to use Parallels, you must first download it from the company's website.
The installation may be started by double-clicking the file and selecting "Install Parallels Desktop", after which you'll be prompted to provide the program with the appropriate rights so it can be set up.
Click the Install Windows button in Parallels, then wait for the virtual machine to be created.
After that, sign up for an account on the Parallels website and use it to access your virtual machine. Alternatively, you may use one of the other registration methods available to you (Google, Facebook, Apple ID).
Launch the virtual machine, then install Steam and use it to set up Ion Fury within the virtual machine.
Play Ion Fury on Mac with Boot Camp
In order to play Ion Fury on a Mac using Boot Camp, you must first install Windows by downloading a Windows ISO file and inserting it into the Boot Camp Assistant. Afterwards, launch Boot Camp's Windows partition and download the game Ion Fury to play.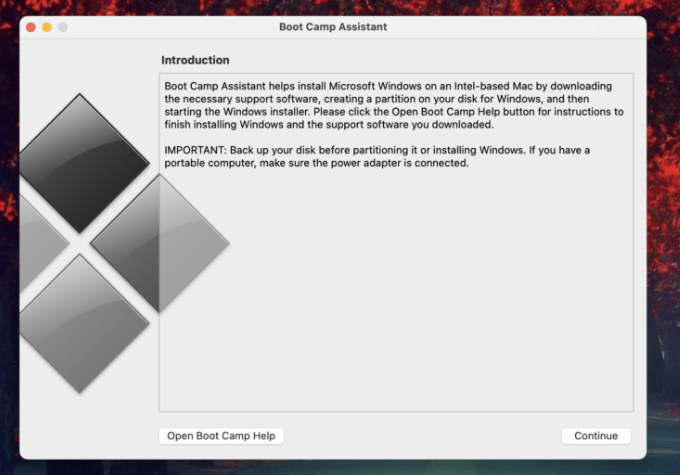 The time required to install Windows is significant with this method, but it's worth it so that Intel Mac users may run Windows games. Once again, this Ion Fury Mac method is only compatible with Intel-based Macs. If you have an M1 Mac, try playing games with Boosteroid or Parallels.
Here you can find comprehensive instructions for setting up Windows with the Boot Camp software. Here are also the brief instructions for the process, should you need them:
First, download a Windows 10 ISO file from Microsoft's website.
Then, open Boot Camp Assistant (which you can find in the Utilities folder) and import the Windows file.
Create enough space on the hard drive for Windows and Ion Fury, and then choose Install.
After your Mac has restarted, you will see installation instructions for Windows.
Configuring Windows and adding the necessary drivers is the next step after the OS has been installed.
The last step is to install the Steam client on your Mac and then use it to download Ion Fury to your Windows disk.
After doing these steps, you may use your Mac to play the game in the same manner as if you were using Windows.
Martina Nikolova
Martina likes to get into nitty-gritty of tomorrow's tech, from product design across to security based solutions. A long time mac user and developer, she has the expertise and strives to give new insight