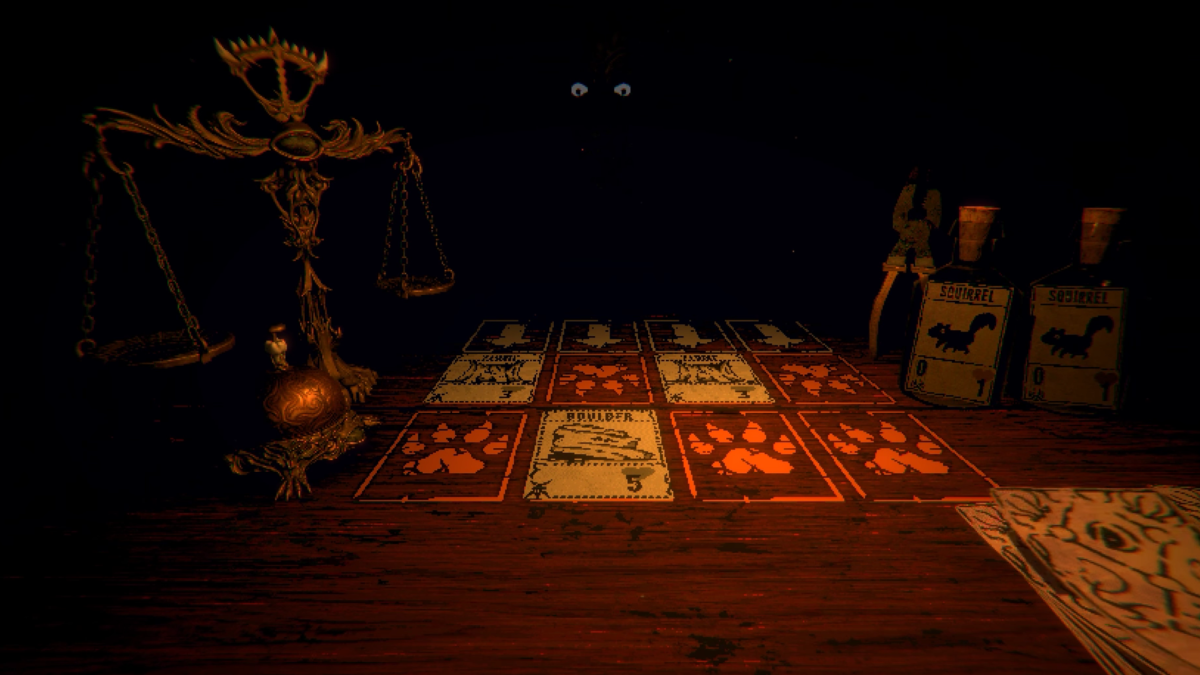 Inscryption (Mac)
Martina Nikolova, 11 months ago
0
4 min

read
Inscryption is a roguelike deck-building card game that combines puzzle-solving and elements of psychological horror.
When you first start up the game, you won't be able to select "New Game", only "Continue". This is a teaser for the eventual resolution of the larger mystery included in the story.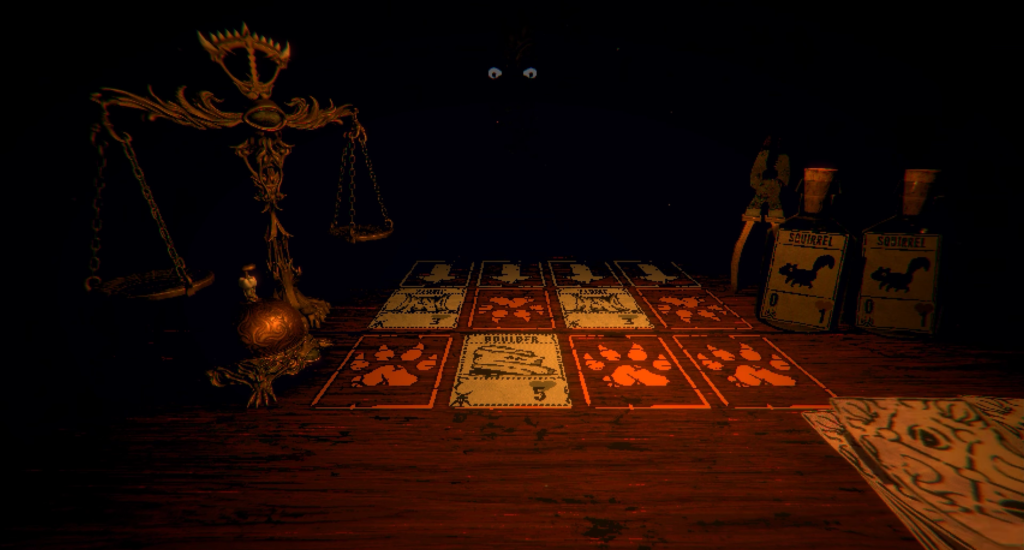 The game is split into three acts, each of which features new mechanics while maintaining the same core gameplay. You play a series of card games against a mysterious figure known only as "The Game Master".
Your deck consists of animals (like squirrels, wolves, river turtles, and more), each with its own strengths and weaknesses. When the cards are played, each attack their opponent's card in the same column, dealing damage to that card's health. If the health is reduced to zero, that card is removed.
A golden tooth is added to the player's scale whenever he takes damage. The objective is to top the scale of the opponent by a difference of five teeth before he can do the same to you.
Cards have attack values, and some have special symbols that indicate additional functionality, such as the ability to attack many columns in a single turn or bypass blockers.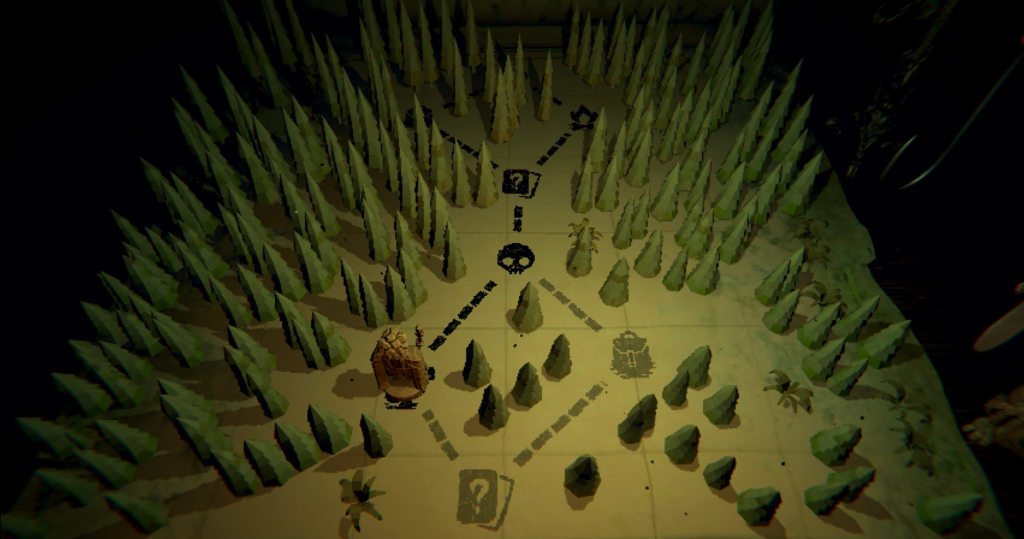 As the player progresses through each act, he will encounter puzzles that, when solved, will yield new cards for his deck. These mind-boggling puzzles are inspired by the popular escape room genre.
Inscryption's visual style can be described as a low-fidelity revival of a game from the 1990s stored on a floppy disc. The game aesthetic instills a sense of dread and creates an atmosphere of horror.
Can you play Inscryption on Mac?
There is no need to resort to hacks or workarounds in order to play Inscryption on your Mac, as the game is officially supported on macOS. Just note that a Steam account is required to play Inscryption on a Mac.
Playing Inscryption with Boosteroid or GeForce Now is an alternative if you don't have enough storage space on your machine or you don't want to download and install the game to play it locally. Streaming games straight to your browser via such cloud gaming services is quick and easy. All you need is an account and a subscription to start playing Inscryption right away.
If you want to play games online safely, you should only use legitimate game platforms and only buy or download games from trusted gaming stores. To keep your Mac safe from viruses, stay away from dubious download sites that offer Mac games.
How to download Inscryption on Mac?
Downloading Inscryption on Mac does not require any additional software or time-consuming workarounds. If you own a Mac and want to play Inscryption, you'll need only a Steam account to get the game.
Thanks to Inscryption's native macOS support, it can be run on Macs with either an Intel processor or an M1 chip. To ensure a smooth gaming experience, however, make sure your computer meets the recommended requirements for playing the game.
How to play Inscryption on Mac?
You can play Inscryption on Mac via cloud gaming options like Boosteroid or GeForce Now, or natively if you install the official Mac OS version of the game.
First, you will need to get the game.
Next, you need to choose a method to play:
Methods
Who is it for?
Cloud Gaming
(Boosteroid)
For those who want smooth performance with the ability to casually play all games with the highest visual quality in minutes.
Native version
For those who want to download and play the game locally to get a native experience.

How to play Inscryption on Mac M1?
Playing Inscryption on a Mac M1 is possible with the use of cloud gaming services, such as Boosteroid or GeForce Now, or by downloading the game's native Mac OS version.
Streaming eliminates the need to download and install games on a Mac, saving you both time and space.
Inscryption for Mac can be downloaded from Steam if you'd prefer to play the game on your own machine.
Play Inscryption on MacOS with Steam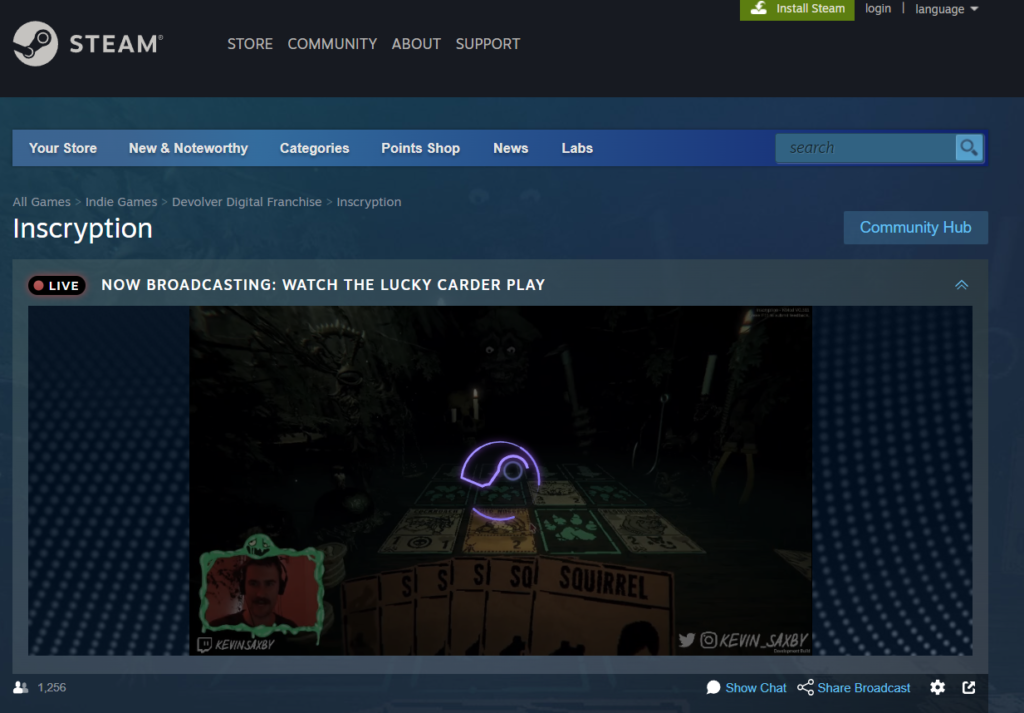 Create a Steam account and log in to it.
Download the Steam client from the Install Steam button at the top of the site.
After you install the Steam client from the installer, search for the game in the Store section and click "Buy Now".
Complete your purchase and find the game in your Steam Library. Select "Install" to install Inscryption on your Mac.
Launch the installed game from the Library and enjoy.
Play Inscryption on Mac with Boosteroid
You can play World of Warcraft Classic on Mac (M1 and Intel models) with Boosteroid. Read our detailed guide.
Play Inscryption on Mac with GeForce Now
You can play Inscryption on Mac (M1 and Intel models) with Geforce Now. Read our detailed guide.
Martina Nikolova
Martina likes to get into nitty-gritty of tomorrow's tech, from product design across to security based solutions. A long time mac user and developer, she has the expertise and strives to give new insight