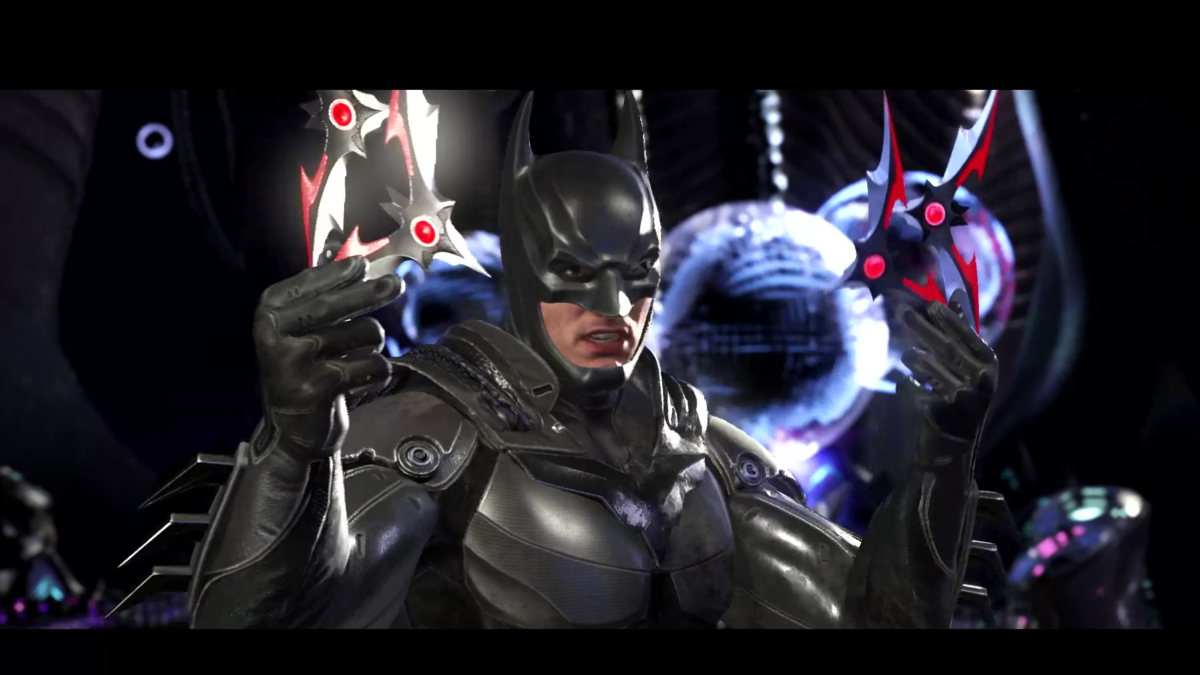 Injustice 2 (Mac)
Martina Nikolova, 5 months ago
0
6 min

read
Injustice 2 on Mac
Injustice 2 is a fighting video game where players take on the roles of their favorite DC Comics heroes and villains and compete in one-on-one fights. The game is a follow-up to Injustice: Gods Among Us, which came out in 2013. It continues the fantasy of DC characters fighting each other by including a total of 28 playable characters in the main roster and 10 more playable characters that can be purchased as DLC.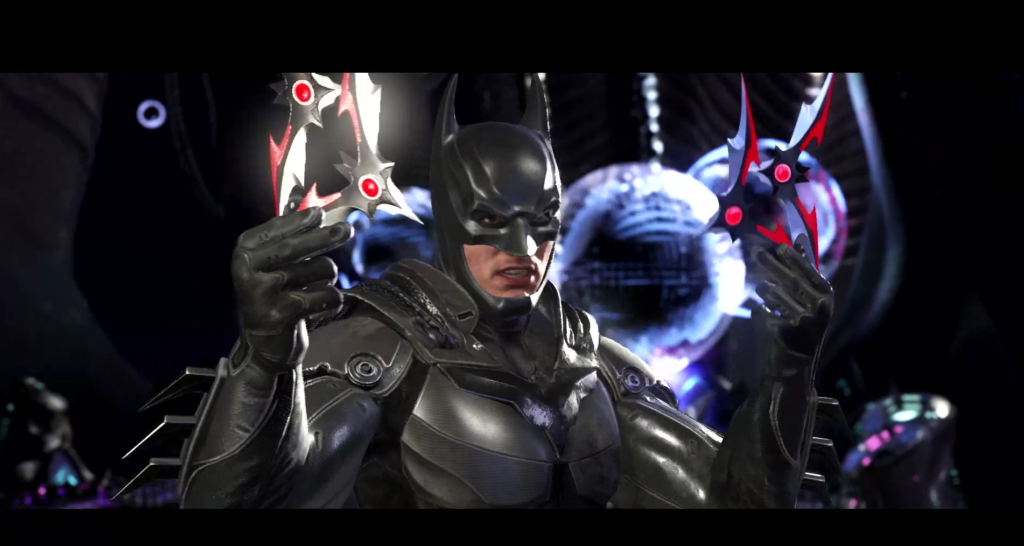 Storyline
The storyline in Injustice 2 revolves around Batman and his insurgents, who try to rebuild society after the fall of Superman's regime. New threats from the villain group The Society and the alien force Brainiac push Batman to release Superman from jail and involve him in the fight against the enemies.
Gameplay
Several returning game features have been slightly changed in the latest installment, but the core gameplay is mostly the same as the original. This includes the character features, the stage transitions, the clashes, and the interactions with the environment.
The game mechanics have been updated to allow a quicker combat style. That isn't to say that you will have to adjust your play style too differently. To knock out an opponent, players must execute basic strikes, special techniques, and combos. A significant change is that you can now block or dodge most environmental attacks, which you couldn't do in the first Injustice game.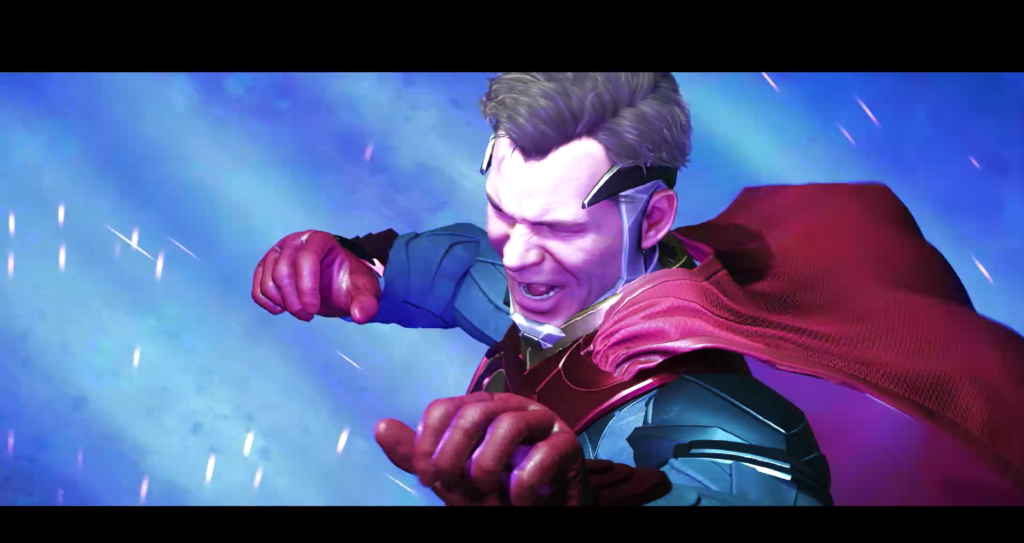 The Trait System makes a return in the latest game. It gives the character a short-term advantage or a special skill that is tied to one of his traits. The Super Meter is also back, allowing for the use of super moves and improved special moves when completely charged.
Injustice 2 introduces a new feature called the "Gear System", a loot-dropping system that rewards players with costume pieces and equipment that can be used to customize characters' appearances and modify their abilities and stats.
A microtransaction system built into the game allows players to spend real money to acquire "Source Crystals" that can be exchanged for cosmetics instead of waiting to unlock premium skins and shaders via regular play.
Game modes
Injustice 2 adds a new "Multiverse" mode to its roster of playable game modes (Campaign, Online, and Arcade), letting players explore and fight in a series of DC Universe-themed parallel worlds, each with its own unique set of rules and objectives.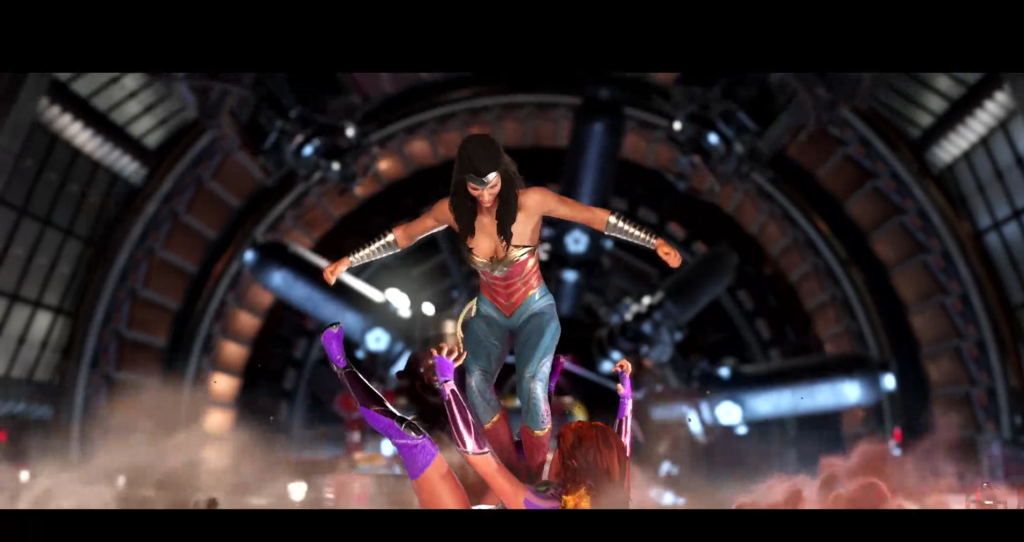 Online Multiplayer now comes with an option that allows you to disable the Gear System for more fair play in ranked matches. Choosing this option resets all attributes to their starting values and turns all equipped gear into purely cosmetic items.
Another new feature in this mode allows players to create an online "guild" with up to 50 members. Guild members can work together to fulfill weekly and daily collective goals, which give them gear rewards. These rewards can be traded between members and used to advance in the global leaderboards.
Design
The graphics in Injustice 2 are a big step up from Injustice: Gods Among Us. Specialized facial scanning technology has been used to create the characters' facial motions and bring realism to their reactions. The game can also be praised for its action choreography, voice acting, improved character customization options, and gameplay mechanics. The narrative is more engaging and has an abundance of in-game content that pushes this game much further than its predecessor.
Can you play Injustice 2 on Mac?
Injustice 2 is not officially supported on Mac but if you want to play the game you can do that with the help of the instructions that you will find below.
Games that aren't compatible with Mac can typically be played via online streaming. Cloud gaming services like Boosteroid make playing Windows games on a Mac quick and easy and do not require any special software or system specs.
Another way to play Injustice 2 on Mac is to install a Windows virtual machine (VM) with the help of Windows emulation programs like Parallels and Boot Camp Assistant. You can learn more about these methods in the next paragraphs.
How to download Injustice 2 on Mac?
Injustice 2 does not have a native Mac OS version, thus, the game cannot be downloaded directly on a Mac. If you want to play the game locally, however, you can download it after you create a Windows virtual machine on which you can run the Windows version of the game.
If your Mac is Intel-based, you can use Boot Camp Assistant or Parallels and create a Windows environment on your Mac OS with either of the programs. If your Mac is M1-based, you can create a Windows VM with Parallels and run the Windows OS as if it is a separate app.
Once you do that, you can use Steam to purchase and download the game on the newly created Windows environment.
Please note that M1 Macs can't use Boot Camp, but Parallels runs smoothly on both Intel and M1 processors.
How to play Injustice 2 on Mac
You can play Injustice 2 on Mac by streaming the game in your browser with Boosteroid or by installing Windows on your Mac via Parallels or Boot Camp Assistant.
To use any of the methods, however, you will need to purchase the game.
The Injustice 2 Legendary edition is currently 9.39$ at cdkeys.com.
Next, you need to choose a method to play:
Methods
Who is it for?
Cloud Gaming (Boosteroid)
For those who want smooth performance with the ability to casually play all games with the highest visual quality in a matter of minutes.
BootCamp
For those who don't mind sacrificing visual fidelity and performance to get a native experience.

Parallels Virtual Machine
For those willing to let their mac run hot in order to get adequate performance in a native experience
How to play Injustice 2 on Mac M1?
Injustice 2 can be played on a Mac M1 with Boosteroid. This cloud gaming service has the game in its library and requires only an account and a subscription to stream it in your browser. One of the advantages of using Boosteroid is that your gaming experience is affected only by the stability of your internet connection. No additional software needs to be installed and no system requirements need to be met.
If cloud gaming is not your thing, you can play Injustice 2 on Mac M1 by using a Windows virtual machine created with a professional tool like Parallels. This program can help you set up a Windows virtual machine and run Windows games on a Mac M1 without being an expert. Once you've got Windows set up and running, go to Steam and download the game from the store.
Play Injustice 2 on Mac with Boosteroid
You can play Injustice 2 on Mac (M1 and Intel models) with Boosteroid. Read our detailed guide.
Play Injustice 2 on Mac with Parallels
You can play Injustice 2 on Mac (M1 and Intel models) by installing Windows on your Mac with Parallels. Read our detailed guide.
Play Injustice 2 on Mac with Boot Camp Assistant
You can play Injustice 2 on Mac (Intel models only) by installing Windows on your Mac with Boot Camp Assistant. Read our detailed guide.
Martina Nikolova
Martina likes to get into nitty-gritty of tomorrow's tech, from product design across to security based solutions. A long time mac user and developer, she has the expertise and strives to give new insight