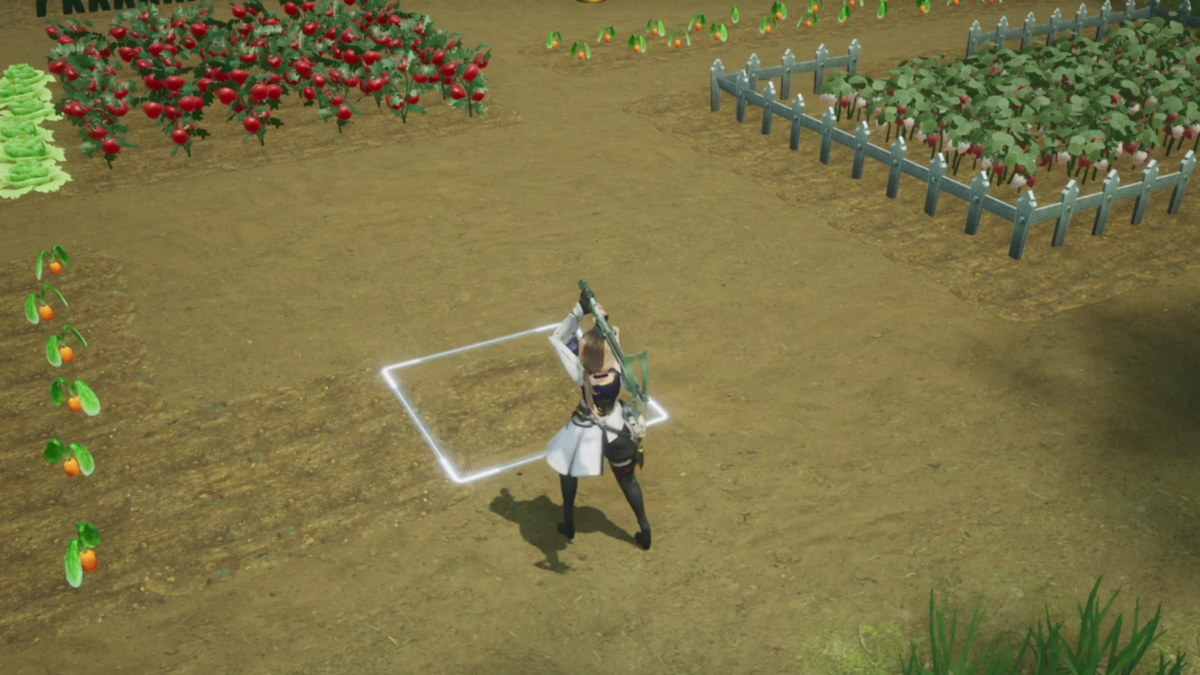 Harvestella (Mac)
Martina Nikolova, 4 months ago
0
4 min

read
Harvestella on Mac
Harvestella is a role-playing video game where the player takes on the role of a farmer who must fight against the outbreak of a mysterious disease known as Quietus.
The game's setting is a magical world where the rotation of the four seasons is disrupted when Quietus starts killing crops and spreads across the land. The protagonist embarks on a mission to put an end to the disease, using resources from their farm like wood and wool.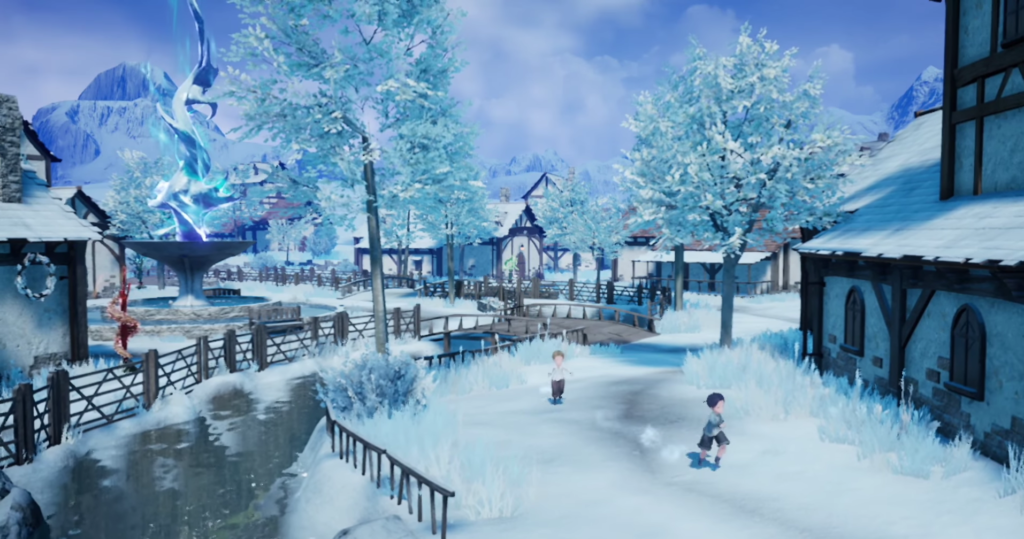 Gameplay
Growing fields of vegetables, fruits, and crops and harvesting them for food, trade, or crafting takes a major part of the gameplay. The day begins with tending to the farm, like with most farm simulators, and ends with going on quests or crawling dungeons during the night.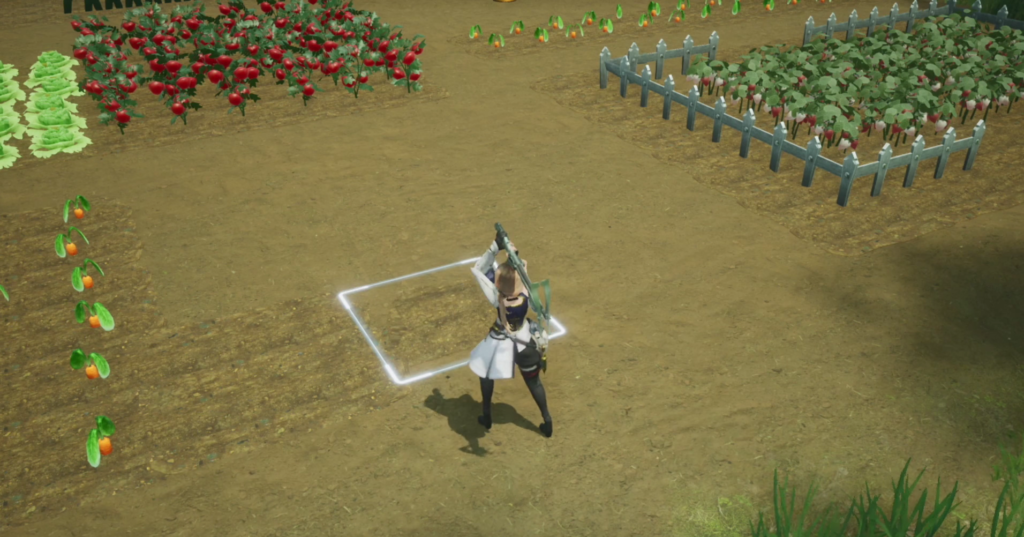 You go out on fighting missions, then return home and do your everyday duties so that you can sustain yourself. Food prepared using homegrown ingredients has special effects, such as health restoration after combat and temporary stat increases.
There are life simulation components in the game, like exploring the town and talking to the people who live there. You can also cook, craft, and fish.
Combat
Combat is turn-based and time stands still for everyone in the battlefield while the player takes their next action. You can choose from 12 playable classes, such as Fighter, Mage, Shadow Walker, etc. Customization options are limited, but the character does change their outfit based on their class and the task they are doing, be it farming or fighting.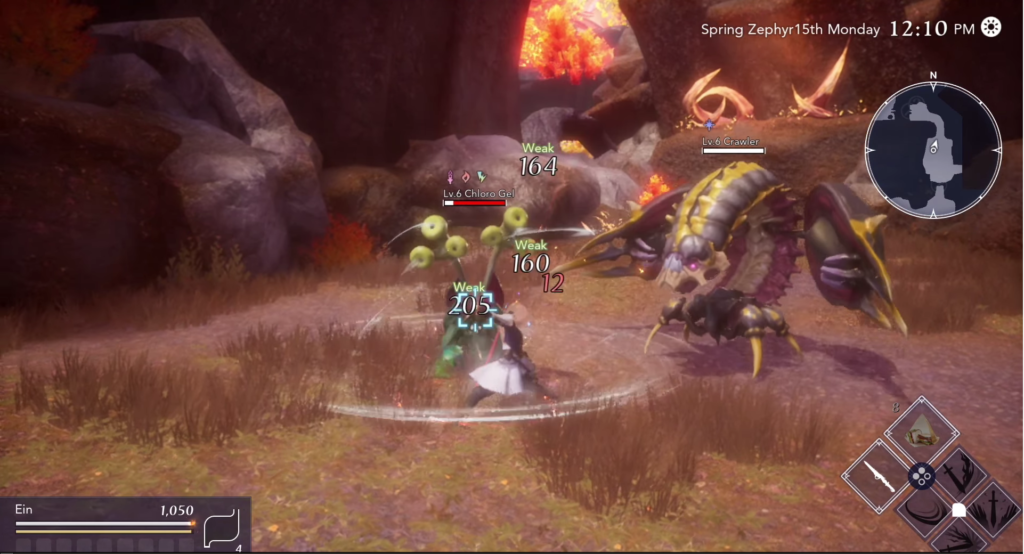 Graphics and sound
The game has a simple aesthetic, but graphics-wise it looks beautiful and features 3D visuals with top-down perspective. The soundtrack consists of ten melodies that get rotated to match the various settings of the game. For example, there is one sad track, one cheerful track, one battle track, one dungeon track, etc.
Verdict
Harvestella is an unusual blend of action RPG, Japanese RPG, and farming simulation. The gameplay tackles intriguing topics in the style of classic Fantasy. There are dungeons to explore and monsters to fight, but there is also a laid-back, story-driven farming mode where you can find a lot of pleasure in just growing your crops and listening to the background melodies.
Can you play Harvestella on Mac?
Mac players who want to play Harvestella may be disappointed by the news that the game isn't available for their operating system. The good news is that there are workarounds that allow you to play Harvestella on a Mac, and we'll go through them in detail below.
Parallels and Boot Camp Assistant are two programs that make it possible to install Windows on a Mac OS.
These programs may not provide quite the same experience as playing the game natively but they will help you to have a good time with Harvestella and achieve respectable gaming performance after you get the game from Steam.
How to download Harvestella on Mac
Harvestella can't be downloaded or played natively on a Mac. However, a Windows emulation software such as Apple's Boot Camp Assistant or the third-party virtualization software Parallels can allow you to download the game and play it on Mac under the Windows environment.
The drawback of this method is that it requires the installation of additional software and enough data storage space on the system for the Windows OS and the game.
How to Play Harvestella on Mac
You can play Harvestella on Mac via cloud gaming options like Boosteroid and Geforce Now or install a Windows on your Mac via Parallels or Boot Camp Assistant.
First, you will need to buy the game. If you are interested, CDKeys currently has the game prices at 47.19$ as opposed to 59.99$ on Steam.
Next, you need to choose a method to play:
Methods
Who is it for?
BootCamp
For those who don't mind sacrificing visual fidelity and performance to get a native experience.

Parallels Virtual Machine
For those willing to let their mac run hot in order to get adequate performance in a native experience
How to play Harvestella on Mac M1
Harvestella can be played on a Mac M1 with the help of a Windows virtual machine created with Parallels.
Harvestella can be downloaded on a Mac M1 by installing Parallels and then following the steps that will set up Windows on the Mac OS. Once this is done, all you have to do is go to your Steam client, log in, purchase the game and install it in the same way that you install games in Windows.
Play Harvestella on Mac with Parallels
You can play Harvestella on Mac (M1 and Intel models) by installing Windows on your Mac with Parallels. Read our detailed guide.
Harvestella on Mac with Boot Camp Assistant
You can play Harvestella on Mac (Intel models only) by installing Windows on your Mac with Boot Camp Assistant. Read our detailed guide.
Martina Nikolova
Martina likes to get into nitty-gritty of tomorrow's tech, from product design across to security based solutions. A long time mac user and developer, she has the expertise and strives to give new insight