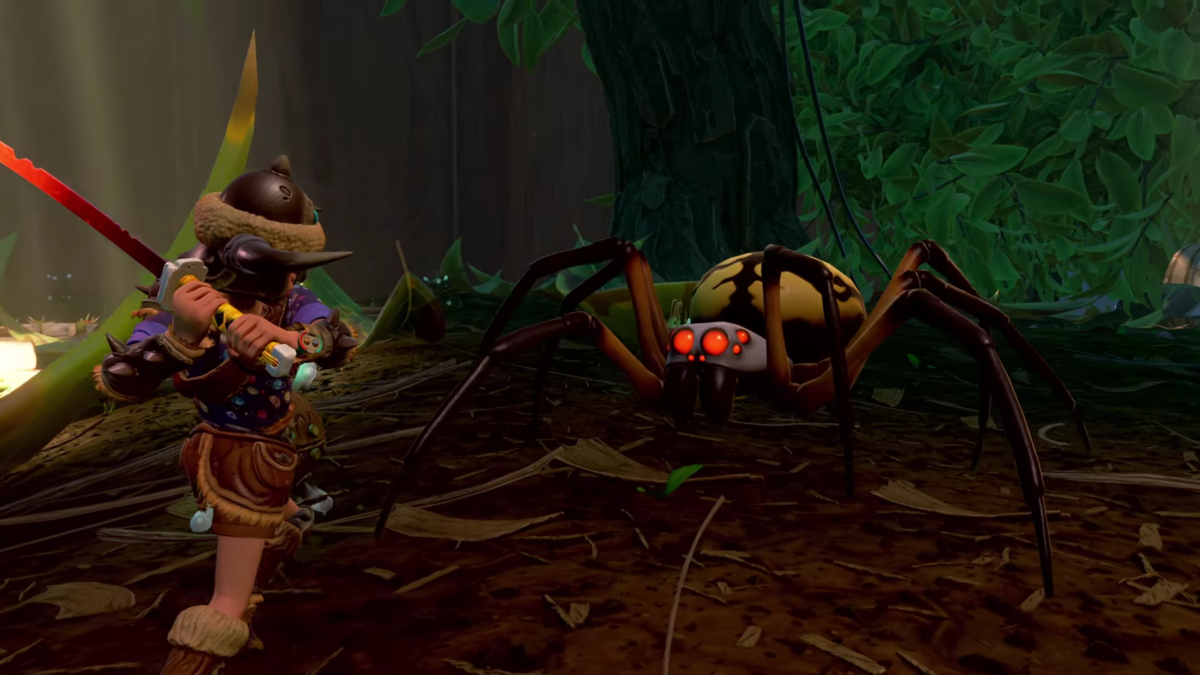 Grounded (Mac)
Martina Nikolova, 11 months ago
0
4 min

read
Grounded on Mac
Grounded is a survival video game that can be played from a first-person and a third-person perspective. The game supports both single-player and cooperative multiplayer for up to four players.
At the start of the game, you can choose from four characters (Max, Willow, Pete, or Hoops) and take control of one of them. The player is shrunk to the size of an ant and is stranded in a backyard where he must survive the bugs that want to eat him. Spiders, bees, dust mites, and ladybugs are just a few of the many kinds of insects that may be found there. For those who suffer from arachnophobia, however, there is a game setting that lets you dial down the spiders' fearsome look.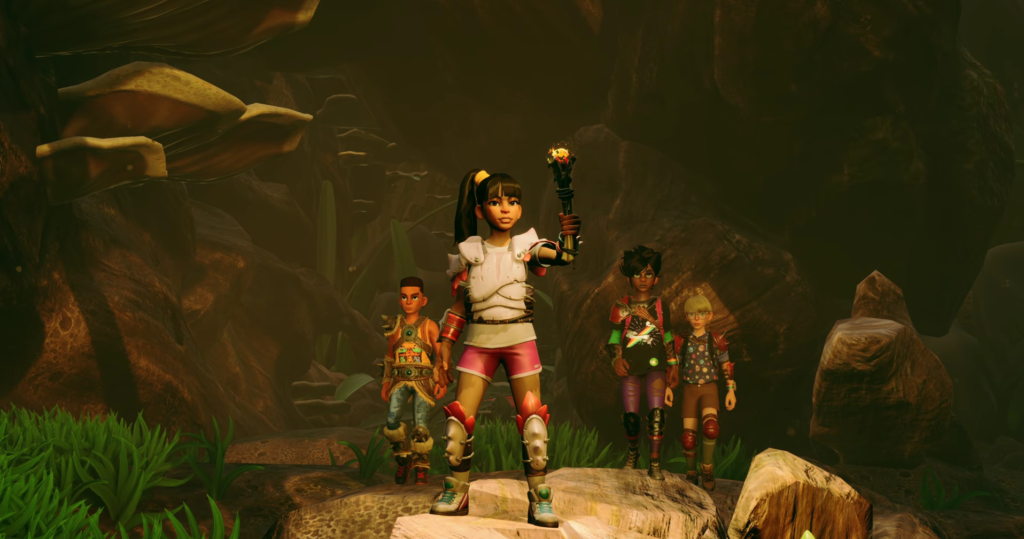 As you play, you'll quickly realize that the different types of insects have different roles in the game. For instance, spiders are the main predators that will hunt down the players. Ladybugs may lead you to food sources, while aphids can be cooked and used for food. During the game, your character's health will decrease if he doesn't get enough food and drink, so you'll have to constantly keep track of that. Dewdrops may be collected for water by chopping down grass.
As they go through the game, players will visit different parts of the backyard. They must constantly explore the area for materials that can help them make a variety of tools, traps, and weapons (such as axes, spears, and bows and arrows), which can be used in battle. Players can also build a stronghold to protect themselves from dangerous bugs, especially at night when certain types of insects become more aggressive.
Combat is quite simple at the beginning but quickly becomes challenging as you advance. Early on, you'll be doing basic survival game stuff like blocking, attacking, and traversing the difficult terrain. But as you face more powerful foes and explore the harsh environments they live in, you'll need to plan ahead, make strategic choices about what to craft, improve, and bring with you, and adapt your approach to combating the different bug opponents. You should also keep track of your stamina, as it can be drained by fighting for a long time.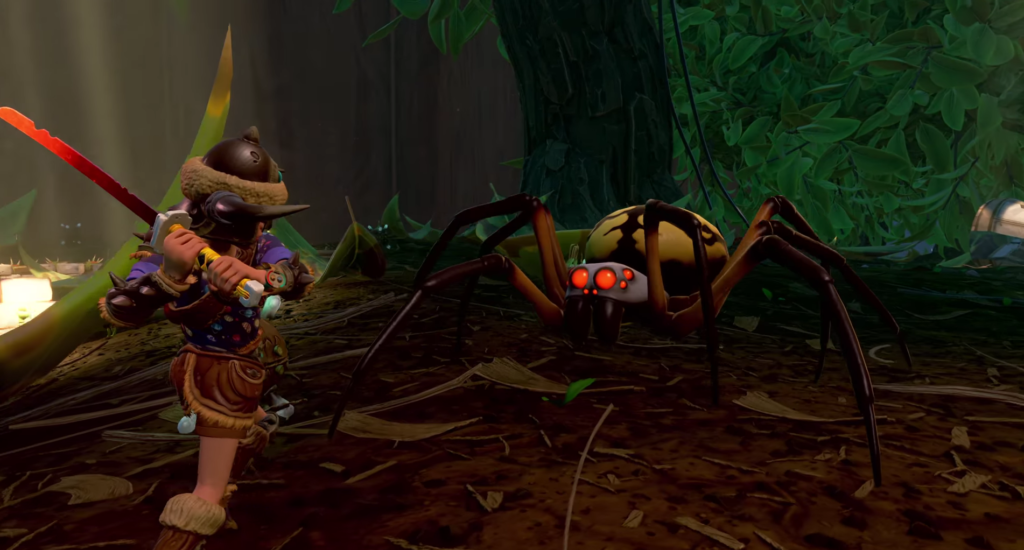 Grounded sets an environment in which the player's choices have real consequences for the game's world. The plot is memorable and adventurous. It's impressive how much work the creators have put into making the insects act like they have intelligence. For example, ants will investigate the character out of curiosity and won't attack him right away. They won't bother him unless he establishes a stronghold near their food or grows in power, at which point they will turn against him.
In terms of visual and sound effects, the game is beautiful to watch and listen to. It has smooth graphics and a soundtrack that is reminiscent of synthwave sci-fi music.
With all this being said, Grounded is a game that certainly ranks among the must-try survival adventure titles that have been released lately.
How to Play Grounded on Mac
You can play Grounded on Mac by installing Windows on your Mac via Parallels or Boot Camp Assistant.
First, you will need to buy the game.
Next, you need to choose a method to play:
Methods
Who is it for?
BootCamp
For those who don't mind sacrificing visual fidelity and performance to get a native experience.

Parallels Virtual Machine
For those willing to let their mac run hot in order to get adequate performance in a native experience
Play Grounded on Mac with Boosteroid
Boosteroid is a cloud gaming platform that allows you to play video games on any device that has a connection to the internet. Here are the quick instructions on how to use Boosteroid to play Grounded on your Mac:
1. First, click on the provided button below to access the Boosteroid platform. You will need to create a new account by signing up through their website.
2. Once you have successfully logged into your Boosteroid account on their website, locate the "Profile Details" option positioned in the top right corner of the screen. Click on it and select "My Account", then go to the "My Subscription" section.
3. Use the Boosteroid's search field to find "Grounded" in their library of available games.
4. After locating the game, click on the "Play" button. Follow the on-screen instructions that appear, which may include tasks such as logging into Steam or completing other necessary steps.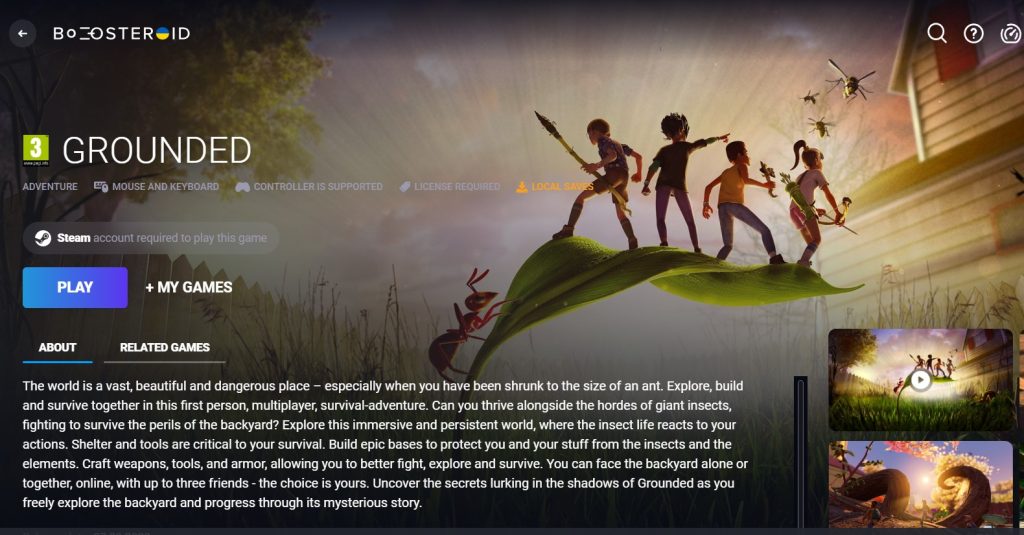 5. Lastly, navigate to the game's page in the Steam Store and get ready to immerse yourself in an exciting gaming experience! With the help of Boosteroid's platform, you can play the game seamlessly within your web browser.
Play Grounded on Mac with Parallels
You can play Grounded on Mac (M1 and Intel models) by installing Windows on your Mac with Parallels. Read our detailed guide.
Grounded on Mac with Boot Camp Assistant
You can play Grounded on Mac (Intel models only) by installing Windows on your Mac with Boot Camp Assistant. Read our detailed guide.
Martina Nikolova
Martina likes to get into nitty-gritty of tomorrow's tech, from product design across to security based solutions. A long time mac user and developer, she has the expertise and strives to give new insight