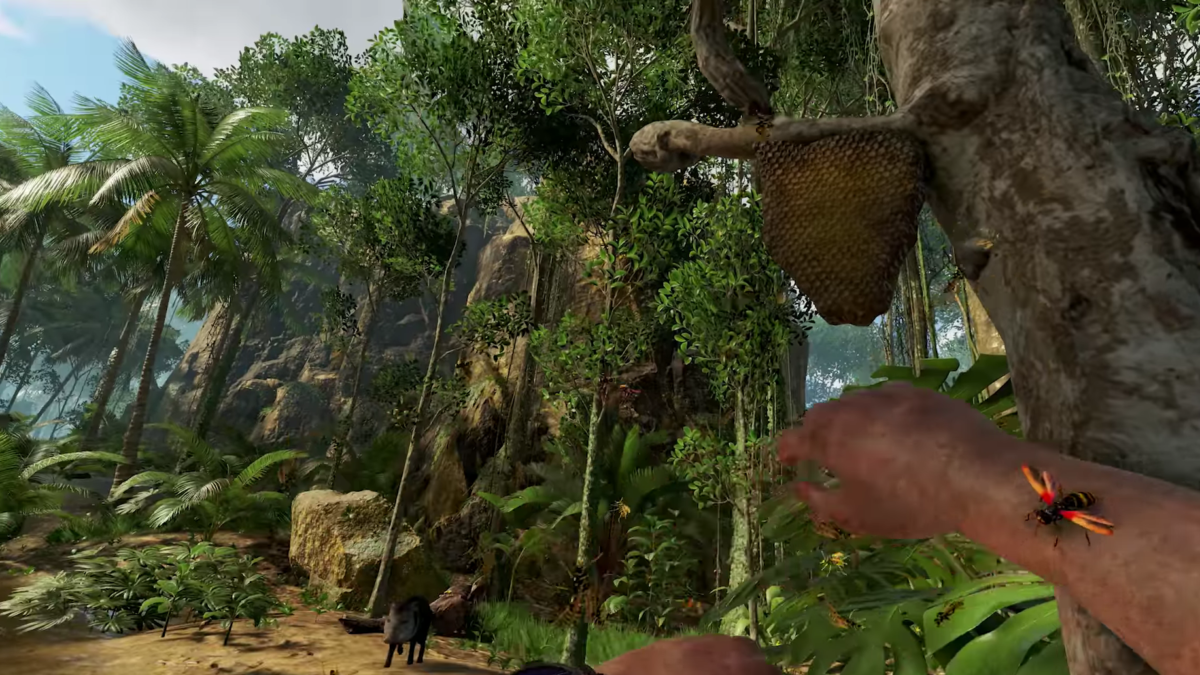 Green Hell (Mac)
Martina Nikolova, 10 months ago
0
5 min

read
Green Hell on Mac
Green Hell is a single-player action-adventure game that throws you headfirst into the harsh, unknown Amazon rainforest. You play as Jake Higgins, a linguist who wakes up on the shore of the Amazon river, and your mission is to stay alive and make your way through the unending, hostile jungle, gradually revealing how you got there. To survive, you'll need to put your skills to use and protect yourself from predators, diseases, and other constant threats that are hiding in the forest.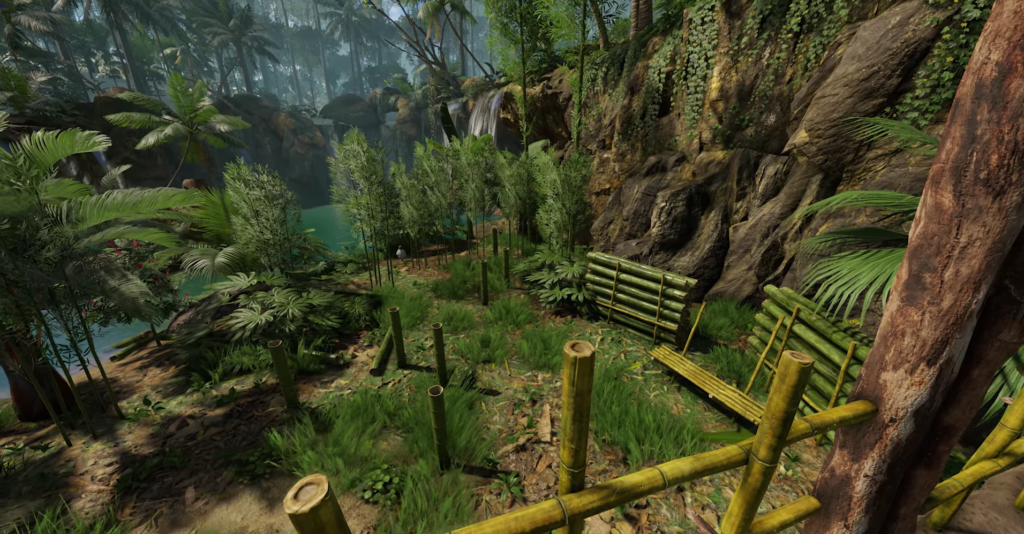 Gameplay
The gameplay includes authentic survival methods such as starting a fire, creating tools and weapons, hunting, gathering supplies, laying traps, fighting wild animals, and building yourself a shelter. It also emphasizes taking care of your emotional and physical health by doing things in order to keep your mood up, tend your wounds, and heal from tropical diseases. A "body inspection" game mode lets the player treat their character's ailments and improve their overall health.
Psychological Thriller Elements
Green Hell highlights the psychological challenges of enduring harsh environments. Players who manage to keep Jake alive over the prolonged periods of isolation in the jungle find themselves in situations where they must face his deepest emotions and make harsh decisions to make it through to the next day. They not only have to avoid physical dangers in the jungle but also the traps laid by Jake's mind and the anxieties that he faces throughout the game, which put his mental health to the test but also help him reveal a secret.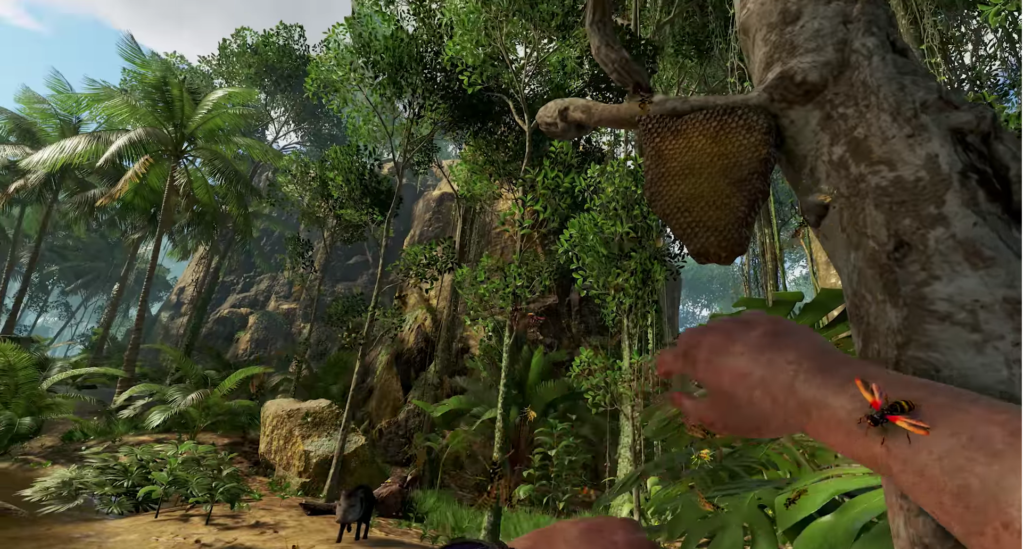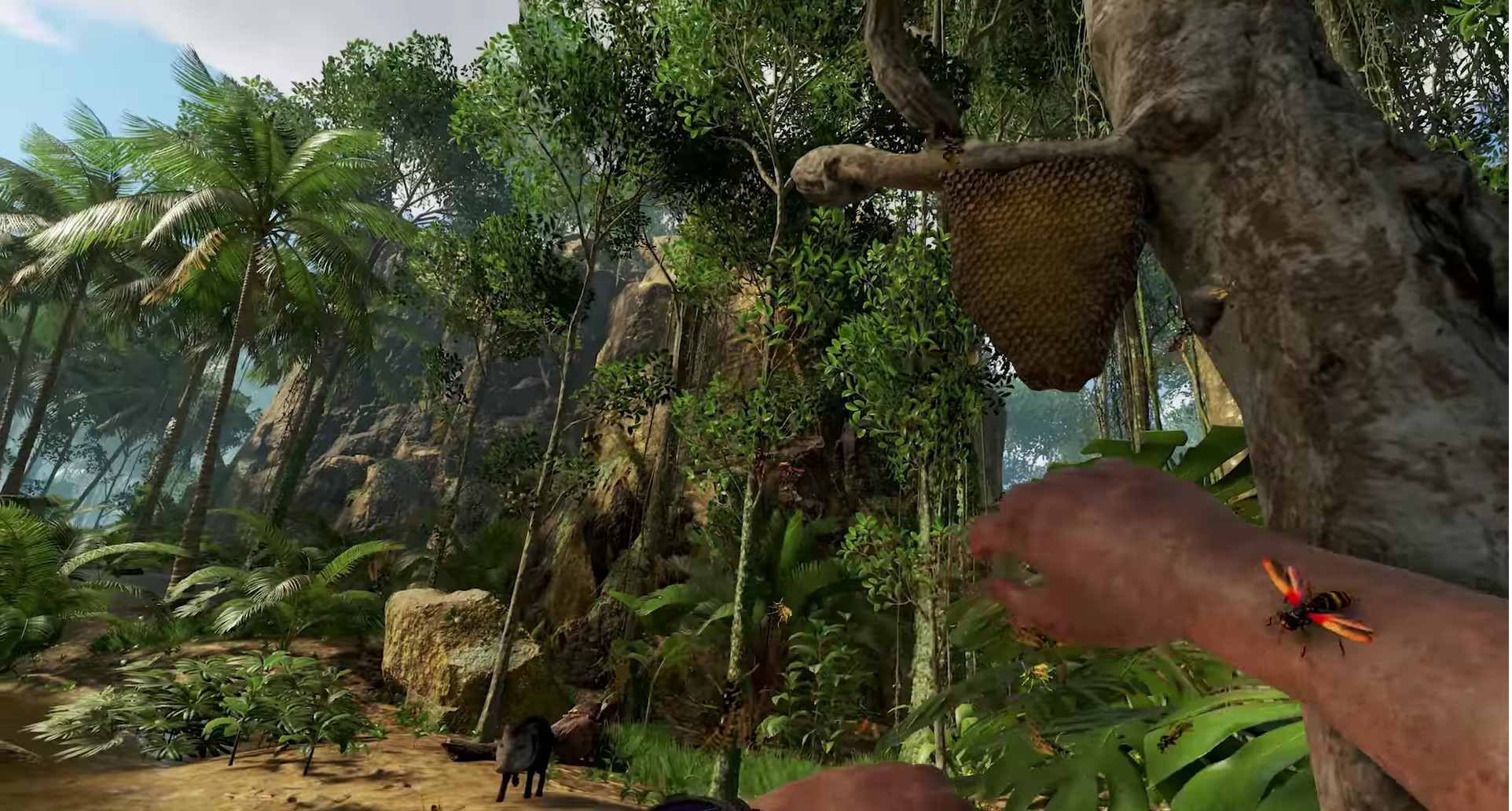 Visuals and sound
The environment is presented in a variety of colors and sounds that immerse the player in the jungle. The game impresses with the detail with which the flora and fauna (including mammals, reptiles, birds, and insects) are portrayed. The recreation of animal behavior and sounds is similar to what you would see and hear in the wild, and the ever-shifting weather makes the gameplay very realistic.
Verdict
Green Hell is a survival simulator that lets players experience the challenges and dangers of the Amazon jungle and the effects of the dynamically changing environment on their psyche by mixing survival and thriller elements in a compelling game.
Can you play Green Hell on Mac?
Green Hell can be played on Mac. But Green Hell cannot be played on a Mac directly because the game has no official Mac OS version. However, there are several workarounds that can allow players to play Green Hell on their Macs and you will learn more about them in the next lines.
A very easy and quick solution to playing games that are not supported for macOS on a Mac is to stream them in your browser with cloud gaming services like Boosteroid or GeForce Now.
Another solution that can give you a relatively good gaming experience is to install Windows on your Mac with the help of programs like Parallels or Boot Camp Assistant and download the Windows version of Green Hell on your Mac with Steam.
Hopefully, these solutions would give you a gaming experience as close as possible to the experience of playing the Green Hell Windows PC version on your Mac.
How to download Green Hell on Mac?
If you want to download and play Green Hell on your macOS, you first have to create a Windows virtual environment on your Mac. Once this is done, you can download and install the game from Steam and enjoy it.
The programs that we recommend for installing Windows OS on a Mac are Parallels and Boot Camp Assistant – two reliable Windows virtualization apps that do not require special skills to get installed and can give gamers a satisfying gaming experience, based on the specifics of their Mac.
How to play Green Hell on Mac?
If you want to play Green Hell on Mac, you first need to get ownership of the game.
After that, you need to select between the methods listed below:
Methods
Who is it for?
Cloud Gaming
(Boosteroid or Geforce Now)
For those who want smooth performance with the ability to casually play all games with the highest visual quality in a matter of minutes.
BootCamp
For those who don't mind sacrificing visual fidelity and performance to get a native experience.

Parallels Virtual Machine
For those willing to let their mac run hot in order to get adequate performance in a native experience
How to play Green Hell on Mac M1?
Playing Green Hell on a Mac M1 is possible in two ways. You can either select a cloud gaming service (Boosteroid or GeForce Now) and stream the game or you can use Parallels to create a Windows virtual machine on which you can then download the game.
Please note that by using workarounds to play games on Mac, your gaming experience may not be identical to playing on a Windows PC. However, both, the streaming solution and the Windows virtualization software can help you run unsupported games on Mac M1 and enjoy them without major problems.
It is important to note here that although Boot Camp Assistant is a powerful Windows virtualization tool, it is not compatible with M1-based Macs and can be used only on Intel-based machines, while Parallels is a more universal solution that can be installed on both Intel- and M1 Macs.
Play Green Hell on Mac with Boosteroid
You can play Green Hell on Mac (M1 and Intel models) with Boosteroid. Read our detailed guide.
Play Green Hell on Mac with GeForce Now
You can play Green Hell on Mac (M1 and Intel models) with Geforce Now. Read our detailed guide.
Play Green Hell on Mac with Parallels
You can play Green Hell on Mac (M1 and Intel models) by installing Windows on your Mac with Parallels. Read our detailed guide.
Green Hell on Mac with Boot Camp Assistant
You can play Green Hell on Mac (Intel models only) by installing Windows on your Mac with Boot Camp Assistant. Read our detailed guide.
Martina Nikolova
Martina likes to get into nitty-gritty of tomorrow's tech, from product design across to security based solutions. A long time mac user and developer, she has the expertise and strives to give new insight