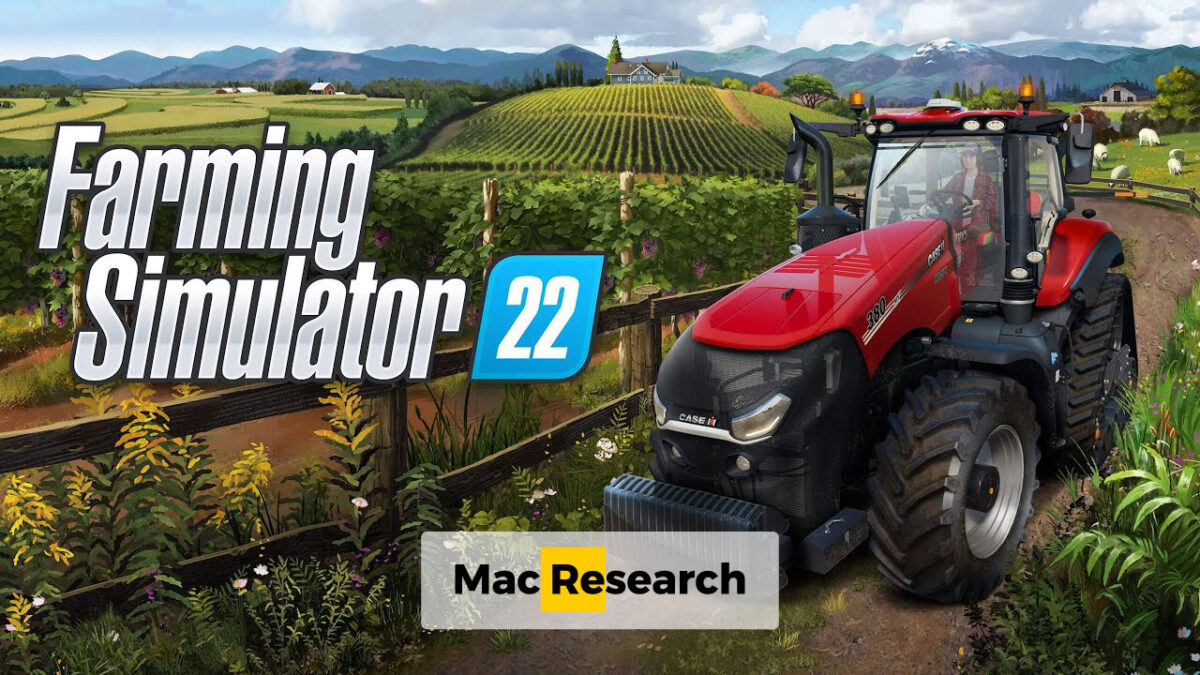 About Farming Simulator 22 on Mac
The Farming Simulator series from Giants Software has been around for a long time, and Farming Simulator 22 adds seasons and more equipment to the mix. This game's main focus is on multiplayer and mod support, including a career mode and three maps. Farming with friends is the greatest way to play Farming Simulator 22 and enjoy all of its features.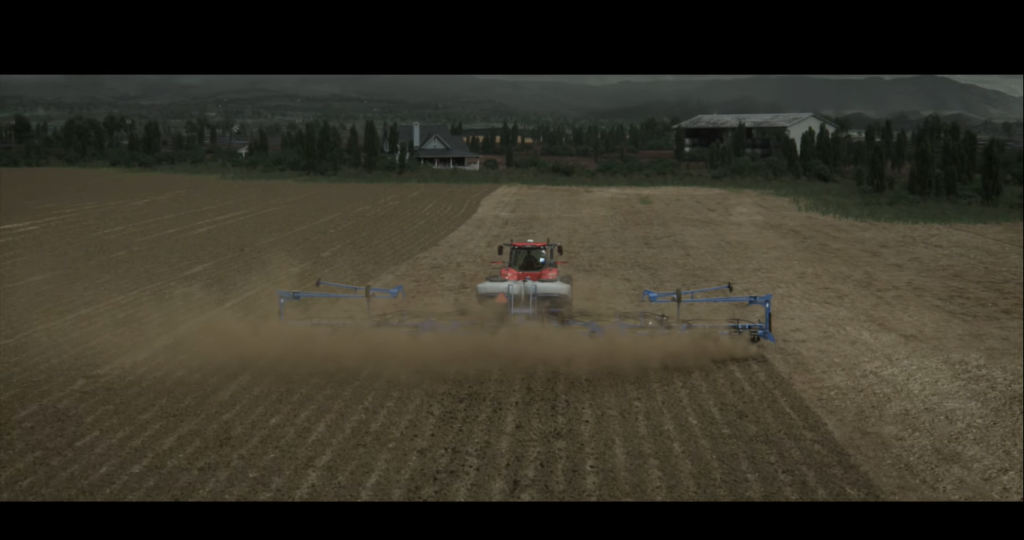 This game has always been aimed at people who are captivated by the current technology used by smallholders worldwide. In the easiest settings, you get a barn, a house, some equipment, and three pastures. Then it's up to you to decide what kind of farm you want. A sea of soybeans, a sugarcane meadow, a Sheep farm, or anything you choose.
In Farming Simulator 22 you can enjoy a wide range of agricultural, forestry, and animal farm operation chores. There is also a selection of 400+ tools and machines such as realistically recreated John Deere, CLAAS, Case IH, DEUTZ-FAHR, New Holland, and Fendt equipment that you can choose to operate in three American and European locations. The FS22 game includes also seasonal cycles and production chains!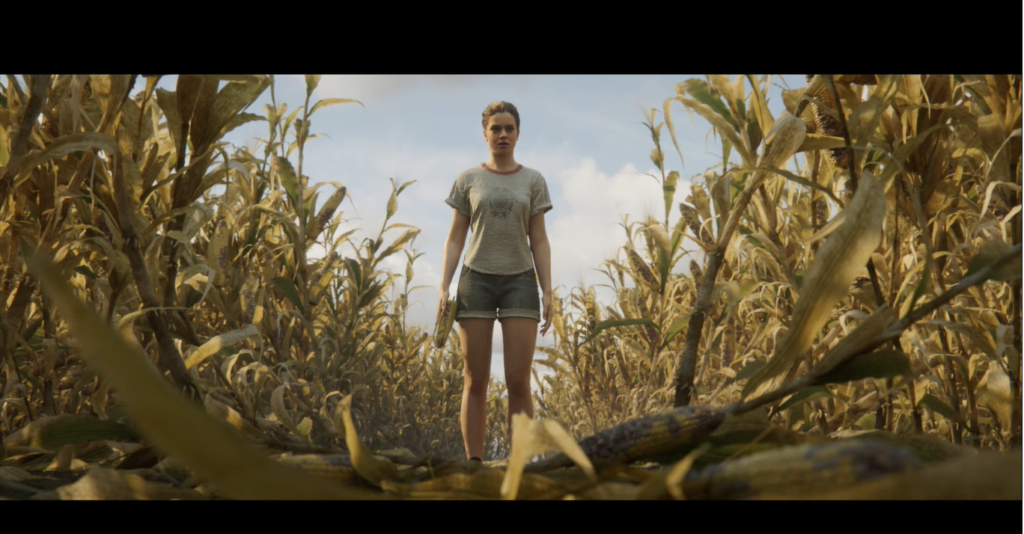 Farming Simulator can be played on Mac and here are the minimal requirements for macOS:
64bit MacOS 10.14
Intel Core i5-3330 or AMD FX-8320 or better
Nvidia Geforce GTX 660, AMD Radeon R7 265 graphics card or better (min 2GB VRAM, DX11/DX12 support)
8 GB RAM
70 GB free hard drive space
Gameplay
An hour-long instruction introduces you to the game after you choose your farmer's appearance and which of three maps you want to begin in. In the tutorial, you'll learn how to plow, reap, and plant your fields with gorgeous equipment, and how to pay workers to do it all for you when you're bored of it. Learn how to sell crops and store items to gain extra money. After an hour, the game drops you into the wilderness and stops holding your hand. So, if you're new to the genre, Farming Simulator 22 could be intimidating due to the amount of information to understand at first.
If you've played a previous Farming Simulator game, however, you'll notice that everything feels more solid in Farming Simulator 22. Working on the fields with tractors is far more responsive, easy to operate, and less bothersome. The new features are also introduced nicely in the game.
Every day at the crack of dawn, your farmer begins a long list of chores. The canola patch needs weeding, the wheat needs harvesting, and a new payload of cotton seeds needs to be planted. You do this with a lot of hard work. Jump in the tractor and stomp the tiller across the fields, leaving mounds of freshly aerated dirt behind. After that, step into the seeder and repeat. The sun is out. Like other simulation games, the user is introduced to find joy in the details of someone else's life.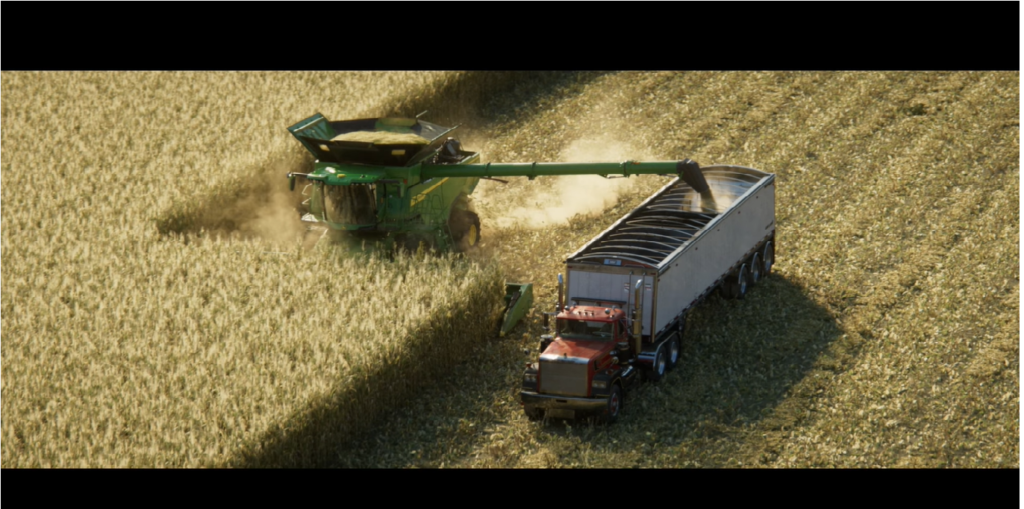 The season system is the greatest enhancement in Farming Simulator 22. Autumn brings leaves, winter brings snow, and farmers must plant fresh crops only when the conditions are suitable. A farmer's planning schedule now has this new element to take into consideration. For instance, barley must be sown in the fall and harvested the following summer. Also, certain things sell better at certain times of the year. Giants Software has also included the option to clear woods and dig up stones in your fields.
Visuals
The graphics in Farming Simulator 22 come with better lighting and sharper edges. The menus and UI are well-designed, making them easy to use and translate. There are hundreds of machines in the game, and they are all as authentic as possible, which is Farming Simulator's trademark. If you want to be the best-dressed farmer of 2022, you can buy clothes for your farmer from well-known companies. The weather effects are fantastic, and the new seasons add to the visual enjoyment.
Each map is meticulously detailed, with small accessories and details. The equipment and tools are also very realistic, with each machine closely mimicking its real-world equivalent. The animations are typically smooth, especially on the slower farming tools.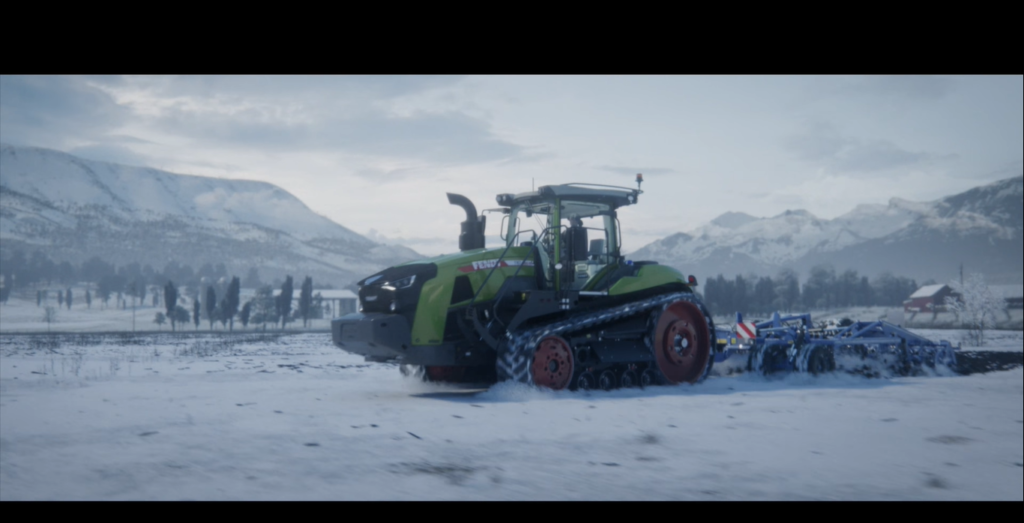 Supply chains are another amazing new feature. You can control the entire chain, from farm to fork. You can make cheese from cow's milk and sell it to a restaurant. The supply chain demands have numerous choices, but they will take time and money to develop.
Play it solo or with friends
In order to survive as a farmer, you can play cross-platform co-op games with your pals. Farming Simulator 22 supports both drop-in and dedicated servers. With cross-play, your pool of potential farm employees can grow. Besides, working the fields with friends is more fun and allows you to get more done. Solo players can also hire AI workers.
The career mode requires you to steadily build up your farm, survive the seasons, pay off loans, and save up for a bright new machine or staff that will make your life simpler. Things are amazing once started.
Can you play Farming Simulator 22 on Mac?
You can play Farming Simulator 22 on Mac in several ways – for starters, you can directly install the game from Steam. You can also play Farming Simulator 22 on Mac using Boosteroid or GeForce Now – cloud-gaming platforms that don't require you to install the game.
If you are a Mac user and want to play Farming Simulator 22, there is no shortage of options to do that. However, make sure that your Mac meets the system requirements of the game if you want to download it from Steam or that you have a good enough Internet connection if you want to use cloud gaming to play Farming Simulator 22.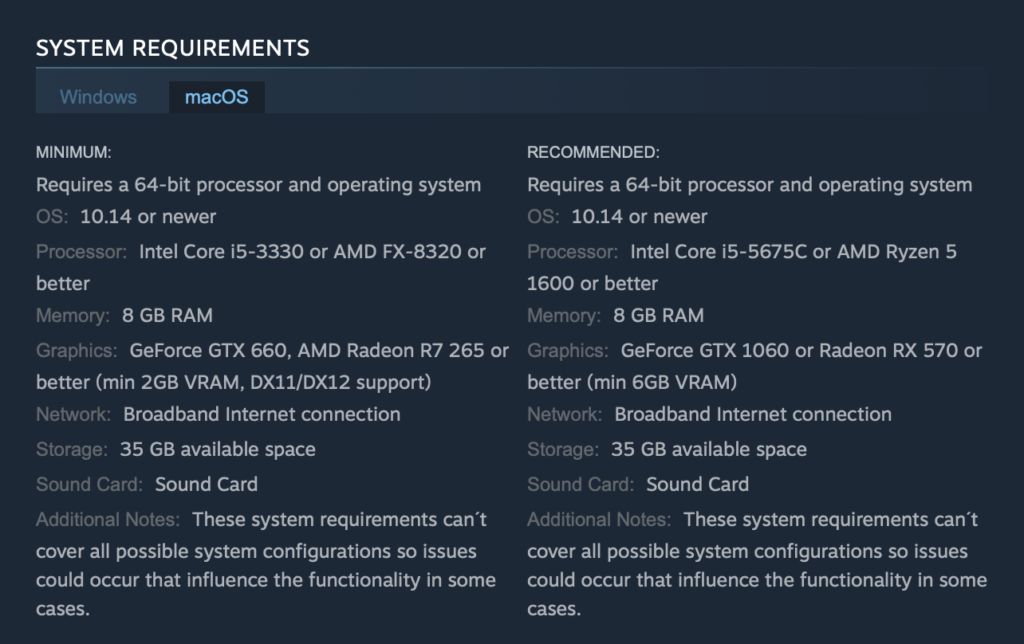 How to play Farming Simulator 22 on Mac
To play Farming Simulator 22 on Mac, you can directly download the macOS version of the game from Steam. If you want to save storage space, you can also play Farming Simulator 22 on your Mac with the Boosteroid cloud-gaming service.
Mac users can easily install and play Farming Simulator on their computers by simply downloading the game from Steam. However, it's also possible to play the game on your Mac without even downloading it. Farming Simulator 22 isn't the biggest or the most demanding game there is, yet, if you don't have a whole lot of space on your Mac and/or the machine doesn't quite meet the system requirements of the game, you can use a cloud-gaming platform, such as Boosteroid, to play the game. While playing a given game using cloud-gaming technology, the game isn't technically running on your computer, so not having enough storage space or a powerful enough processor won't be a problem (so long as your Mac meets the requirements for the cloud-gaming service itself. Below, we will share with you our instructions on how to run the game through two such cloud-gaming platforms – Boosteroid and GeForce Now – and we will also give you a quick explanation of how to actually download the macOS version of the game from Steam.
FS22 Set Up Methods
Methods
Advantage
Disadvantage
Cloud Gaming
– No set-up required – Register and Play
– Access to a Library of over 70 top-rated free Games
– Smooth performance even on old Macs
– Monthly Fee
– Requires Decent Internet Connection

BootCamp
– Free to use any time
– Windows 10 Environment

– Painful Setup
– Mediocre Performance
– Only Compatible with Intel Macs

Parallels Virtual Machine
– Easy Set-up
– Adequate Performance
– Play almost any PC game
– Windows 11 environment
– Compatible with M1 and Intel Macs
– 14-day free trial
– Yearly Fee
Native Version
– No Compatibility issues
– Optimized for Mac
– Slow Performance on old Macs
FS22 with Cloud Gaming
FS22 is now available to play on cloud gaming servers. This assures NO
compatibility issues while playing on your Mac as well as top-notch performance.
Step 1. Get FS22
You can go straight ahead and buy FS22 from the Steam store. You can play the game right away after you have purchased it. If you feel the game graphics are under-performing, you can proceed to step two where you can upload the game to the cloud gaming library for better performance.
Update: Limited time offer now available at CDkeys.com, – 37% Discount FS22 for just $30.39 (Steam Launcher)
Step 2. Register and Play FS@@ on Boosteroid
All you need to do now is register for Boosteroid. This allows you to add FS22 to their Cloud Gaming Library. Once signed in you can seamlessly play the game from your Mac or any other device.

When Registered you will have additional access to more than 70 top-rated games for free. Pricing varies depending on the subscription plan.
Farming Simulator 22 on Mac with Boosteroid
Note: It is recommended to use Boosteroid from Google Chrome or the Opera browsers.
Get a registered on Steam (if you don't have an account there), and purchase Farming Simulator 22.
Go to Boosteroid, create an account there, log in, and search for Farming Simulator 22 in the search bar at the top (you need to click on the search button).


Select Play on the Farming Simulator 22 page, and then click the Subscribe option (if you have already paid for a Boosteroid subscription in this account, you won't need to subscribe again).


Choose the subscription plan that fits your needs better, specify which payment method you want to use, and pay for the subscription.

Click the OK, let's go button when Boosteroid lets you know that you will be required to log in to your Steam account.

Farming Simulator will now load in the same browser tab – once it does, provide your Steam account username and password, and start the game.
How to play Farming Simulator 22 through GeForce Now
The procedure of setting up a GeForce Now account and then starting Farming Simulator 22 within the GeForce Now service is similar to that of Boosteroid, with the slight difference that you will need to download and use the GeForce Now app in order to play games through this platform. You will find detailed instructions on how to use GeForce Now on Mac if you click on the linked page.
How to download Farming Simulator 22 on Mac
To download Farming Simulator 22 on Mac, you will first need to have a Steam account. Once registered on Steam, you must purchase the game, download the Steam client app and then download Farming Simulator 22 on your Mac through the Steam client.
The macOS version of Farming Simulator 22 is available on Steam, so if you want to download the game on your Mac, you will need a Steam account and the Steam client app to download it:
Open Steam, create a new account if you don't already have a Steam account, and purchase the game.

Next, download and Install the Steam client, open it, and log in with your Steam account.


In the Storage section of the Steam app, search for Farming Simulator 22 in the search bar and select the game when you find it.

Select Play on the game's page and then click Next in the small window that opens to perform the installation. Once the game is installed, you can start playing it from the Steam client or from your Applications folder.
Farming Simulator 22 on Mac M1
Farming Simulator 22 is playable on Mac M1 through its official macOS version that can be downloaded from Steam. Another viable method of playing Farming Simulator 22 on Mac M1 is with the help of cloud-gaming platforms, such as Boosteroid and GeForce Now.
There really isn't any noteworthy difference between how you can play Farming Simulator 22 on an Intel-based Mac and on an M1 Mac model. Since M1 Macs are newer and are, in general, more powerful than the older Intel models, users may find that M1 Macs perform better while running Farming Simulator 22, allowing the game to be played on higher settings. This, however, only applies if the game is actually downloaded on the Mac. With cloud gaming, there shouldn't be any difference in the performance between Intel Macs and M1 Macs because the game would technically not be running on the Mac. In such cases, the main factor that determines the performance is the stability and speed of one's Internet connection. To get the best cloud-gaming experience, an above-average Internet connection is recommended.
Martina Nikolova
Martina likes to get into nitty-gritty of tomorrow's tech, from product design across to security based solutions. A long time mac user and developer, she has the expertise and strives to give new insight