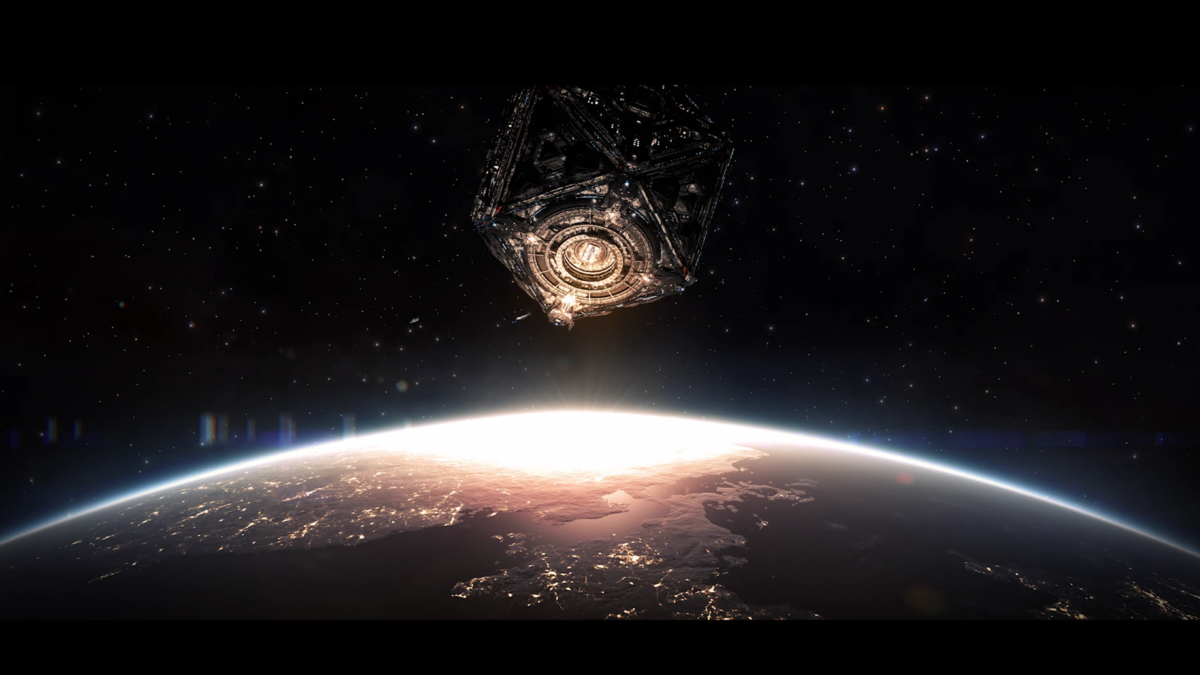 Elite Dangerous (Mac)
Martina Nikolova, 10 months ago
0
10 min

read
Elite Dangerous on Mac
Elite Dangerous is a simulation video game in which players take control of a spaceship and sets to explore the Milky Way galaxy that is shown as a 1:1 scale open-world model. There are over 400 billion star systems with planets and moons that spin and orbit in real-time and may be explored by the player in the Elite Dangerous virtual universe.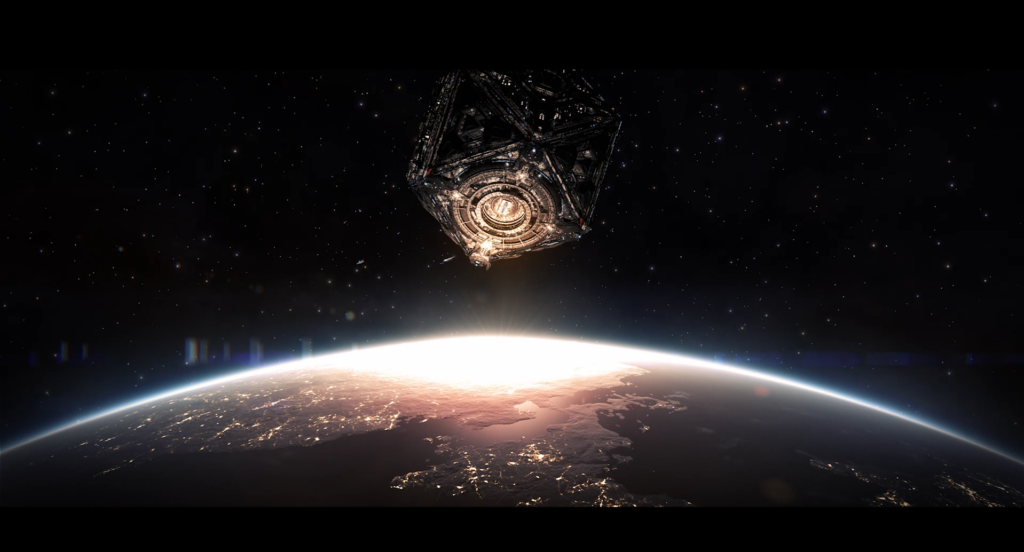 One of the highlights of Elite Dangerous is that the game features an online multiplayer mode called Open Play which gives access to a massively multiplayer persistent universe, and a single-player online-only experience.
In the early stage, the struggle is to accumulate enough credits to upgrade from your basic Sidewinder. However, throughout the course of the game, as players progress, they may use their accumulated money to improve or buy additional ships which are really exciting.
The developers of the game have really put their efforts into giving the players a very realistic experience and have used actual astronomical data to recreate around 150,000 of the game's star systems that may be found in the virtual universe.
The thrill when you first buy a new ship and hear the new engine sounds it produces gives a very special feeling of joy. The addition of more weaponry and more cargo space as you level up gives you more opportunities to grow while protecting and improving your spacecraft in a never-ending cycle is a rewarding experience.
The engines, weaponry, sensors, and other modules that go into a spacecraft may all be customized by the players. Arx, a second in-game currency that can be purchased with real money, allows users to make aesthetic modifications to their ships, such as changing the color of their ship or adding decorative pieces.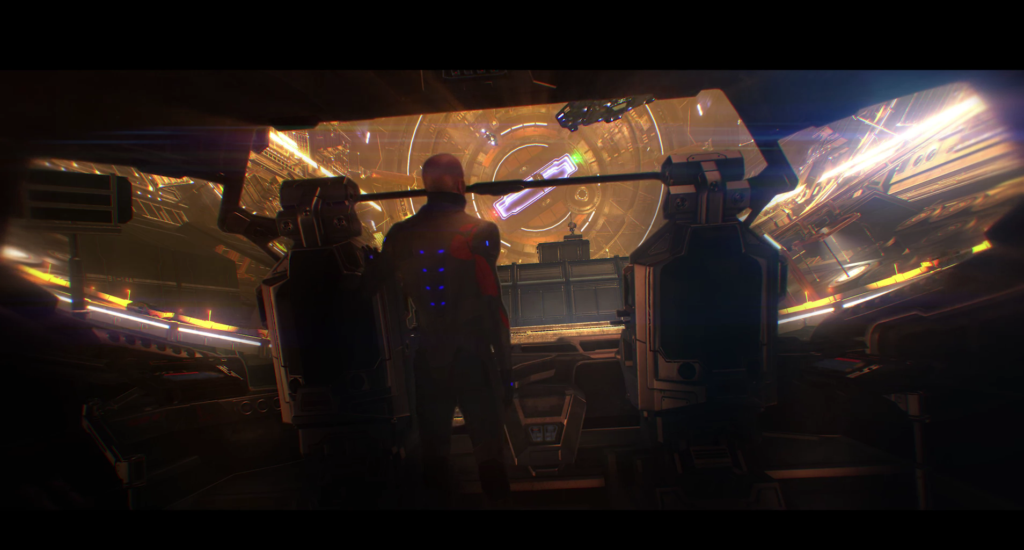 As the game progresses, the player (referred to as a "Commander" or "CMDR") is tasked with taking part in a variety of activities, such as trading, mining, transportation, exploration, assassination, and even piracy to earn more money and reputation.
In order to trade products, buy new spacecraft, re-arm their ship, perform maintenance, and execute assignments from Mission Boards, players may dock their ships at space stations and outposts situated around the galaxy in star systems.
The exploration of the open world may lead players on a quest to investigate Unidentified Signal Sources find lost cargo or come across other space ships.
Players may join an in-game faction and contribute to it by performing faction tasks, while also receiving different rewards for their contribution. Power, territory domination, and future goals are all determined by the collective accomplishments of each faction.
Factions have their own line of space ships which may only be acquired by gaining rank within the faction, except for Alliance ships, which are not restricted by rank.
Players' roles and rank
Combat, Exploration, and Trading are three main player roles that each have their own unique ranks (also known as player status). Completing tasks assigned to one of the three roles earns players experience points and raises their rank in the game.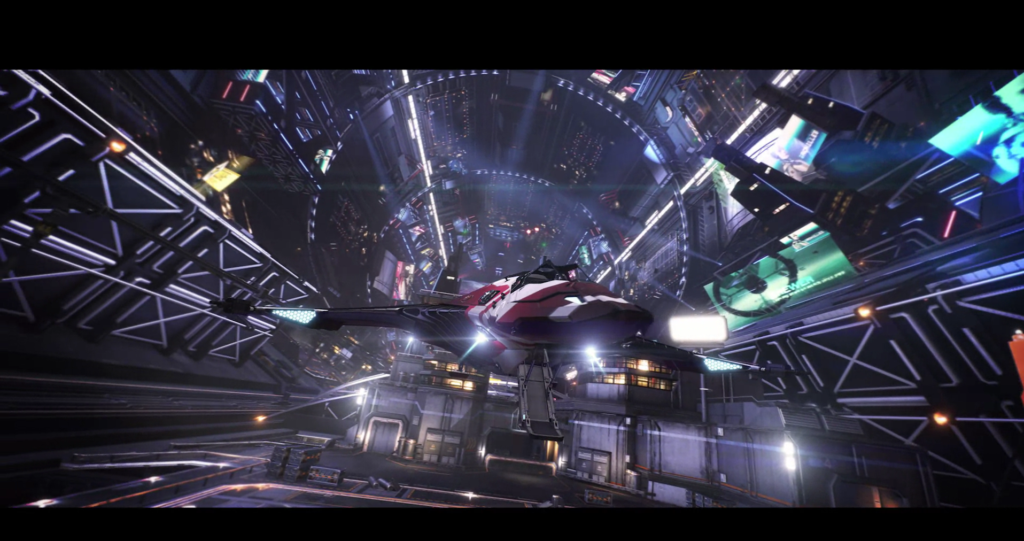 Elite Dangerous excels in combat, and upgrading your ship's arsenal with additional weapons, missiles, and shootybangs is where most players will find the greatest satisfaction and game progression over time. You'll also have a chance to witness the faction system in action during the battle. With each minor success against an opponent, the balance of power shifts in favor of one side or the other.
To sum it up, Elite Dangerous is a gorgeous arcade game set in an empty galaxy that gives the impression of having so much to see and do. The astronomically correct recreation of star systems offers you a lot to learn and explore, while the combat gives the thrill.
Can you play Elite Dangerous on Mac?
Presently, Elite Dangerous does not have a Mac OS version that could be played natively, but even though the game is not officially supported, there are several ways to play Elite Dangerous on a Mac.
One of them is to turn to a cloud gaming service like Boosteroid. Another way to play the game is to use Boot Camp or Parallels to run Windows on your Mac and then download the Windows game version of Elite Dangerous on it.
Of course, to play Elite Dangerous on a Mac, you may not have the same experience as when playing the game on a Windows PC, but, still, the alternative methods below can give you a nearly native feel and immersion. Please read on to learn more about each and choose the best one for yourself.
How to play Elite Dangerous on Mac
The easiest method to play Elite Dangerous on a Mac is to use Boosteroid to stream the game directly to your computer. If you want to download and play Elite Dangerous on Mac, you may either install Windows or run the Windows version of the game using a virtual machine.
There is no perfect option since each of the three methods has its own advantages and disadvantages. Depending on the model and hardware specs of your Mac and the quality of your Internet connection, the solutions you are about to read may give you different experiences and results. That's why we recommend that you review completely each method's instructions before making a decision.
Elite Dangerous Set Up Methods
Methods
Advantage
Disadvantage
Cloud Gaming
– No set-up required – Register and Play
– Access to a Library of over 70 top-rated free Games
– Smooth performance
– Compatible with M1 and Intel Macs
– Monthly Fee
– Requires Decent Internet Connection
– No Free Trial
BootCamp
– Free to use any time
– Windows 10 Environment
– Painful Setup
– Mediocre Performance
– Only Compatible with Intel Macs
Parallels Virtual Machine
– Easy Set-up
– Adequate Performance
– Play almost any PC game
– Windows 11 environment
– Compatible with M1 and Intel Macs
– 14-day free trial
– Yearly Fee
How to Get Elite Dangerous on Mac?
To get Elite Dangerous all you need is to purchase it first. Limited time offer on CD.Keys.com for a discount – 83 % Elite Dangerous for $5.29
Now you will need to register for Boosteroid. This allows you to add Elite Dangerous to their Cloud Gaming Library. Once uploaded you can seamlessly play the game from your Mac, TV, or Mobile Device.
When Registered you will have additional access to more games for free. Pricing varies depending on the subscription plan.
Play Elite Dangerous on Mac using Boosteroid
In order to play the game without having to download it, our recommendation is to use the Boosteroid cloud gaming service. One of the main advantages of this method is that the hardware specifics of your Mac will have no major impact on the game's performance. The method is fast and requires no download, so Elite Dangerous can be played on your Mac in no time if you have a good internet connection and a Boosteroid subscription. To stream Elite Dangerous to your Mac, just follow these Boosteroid's instructions:
Note: We recommend using Google Chrome as your browser of choice in order to get the most out of Boosteroid.
Sign up for an account at Boosteroid.com as a first step.
After you've signed in with your new account, access your profile by clicking on the profile symbol in the upper-right corner.
Select a subscription plan and method of payment on your profile page, then fill in the needed information to start your subscription.
Next, enter the game's name in the Boosteroid search field and click on it.

Click the Play button on the game's Boosteroid page and confirm that you agree to link your Steam or Epic Games Store account to your Boosteroid account.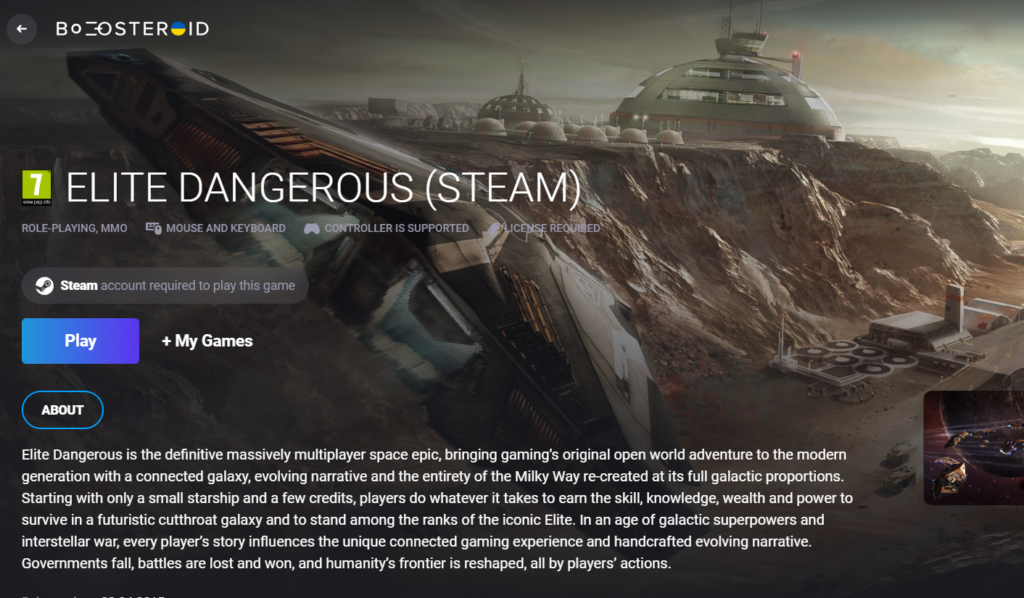 Use your Steam or Epic Games account details to log in to the browser-based version of the game.
When the game loads in the browser, you can start playing right away.
Play Elite Dangerous on Mac with GeForce Now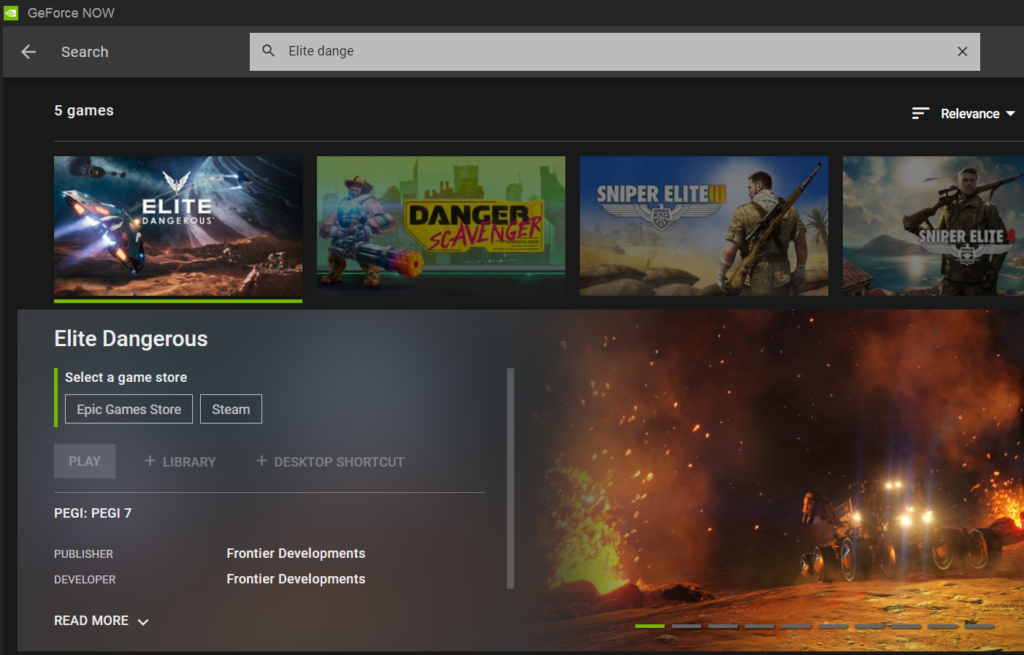 To play Elite Dangerous with GeForce Now, first sign in to your GeForce Now account or create one by going to the GeForce Now website.
Next, download the GeForce Now Mac client from the GeForce Now downloads page and install it.
After the client is installed, log in and search for Elite Dangerous in the client.
Select the Steam Store or the Epic Games Store version of the game and click on Play.
Then, at the game store, sign in and confirm that you want to connect your GeForce and Steam or Epic Games accounts. Seconds after that, Elite Dangerous should begin in the GeForce Now client.
How to download Elite Dangerous on Mac
In order to download and play the game Elite Dangerous on Mac, you will first need to install Windows on your macOS. Boot Camp and Parallels are two popular software solutions that can help you run Windows on a Mac and download Elite Dangerous on it.
If you have an Intel-based Mac, our recommendation is to use Boot Camp, but if you have a Mac with an M1 CPU, the preferred software is Parallels.
Please see the instructions below if want to learn more about each software or check out the links with the detailed guides included below.
Play Elite Dangerous using Parallels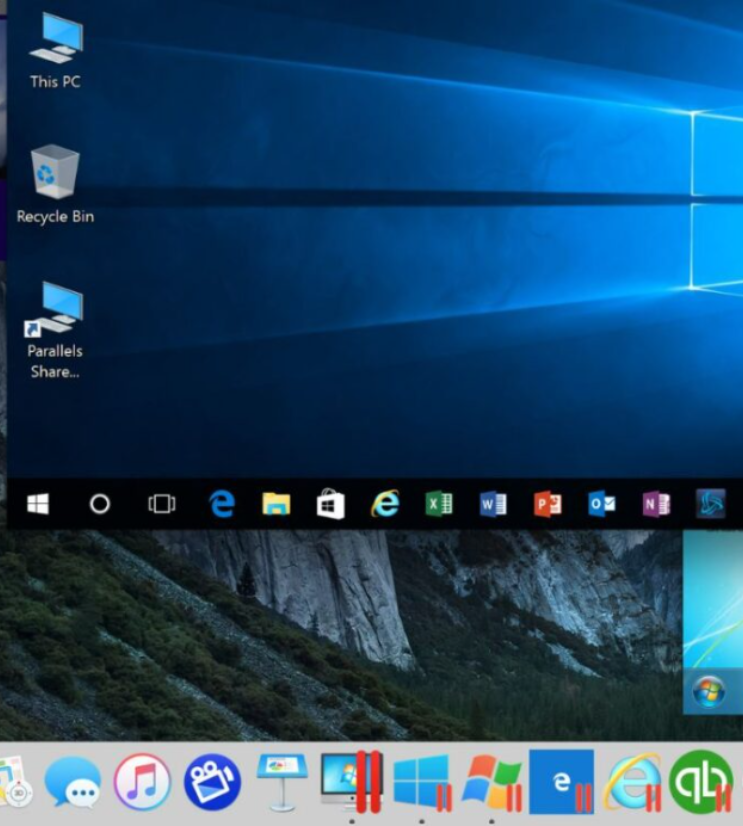 Go to Parallels.com, and download and install Parallels on your Mac.
Install Parallels on your computer by running the .dmg file and following the directions on the screen.
Once Parallels has been installed, open it and select the "Install Windows" option to begin the process of creating a Windows VM.
Create a Parallels profile or sign in to the virtual machine using one of the other available sign-up options.
Once you enter the VM, download the Steam or the Epic Games client and use it to install the game on the virtual machine.
If you need more in-depth steps for Parallels with screenshots, check out our Full Parallels Guide.
Play Elite Dangerous on Mac using Boot Camp Assistant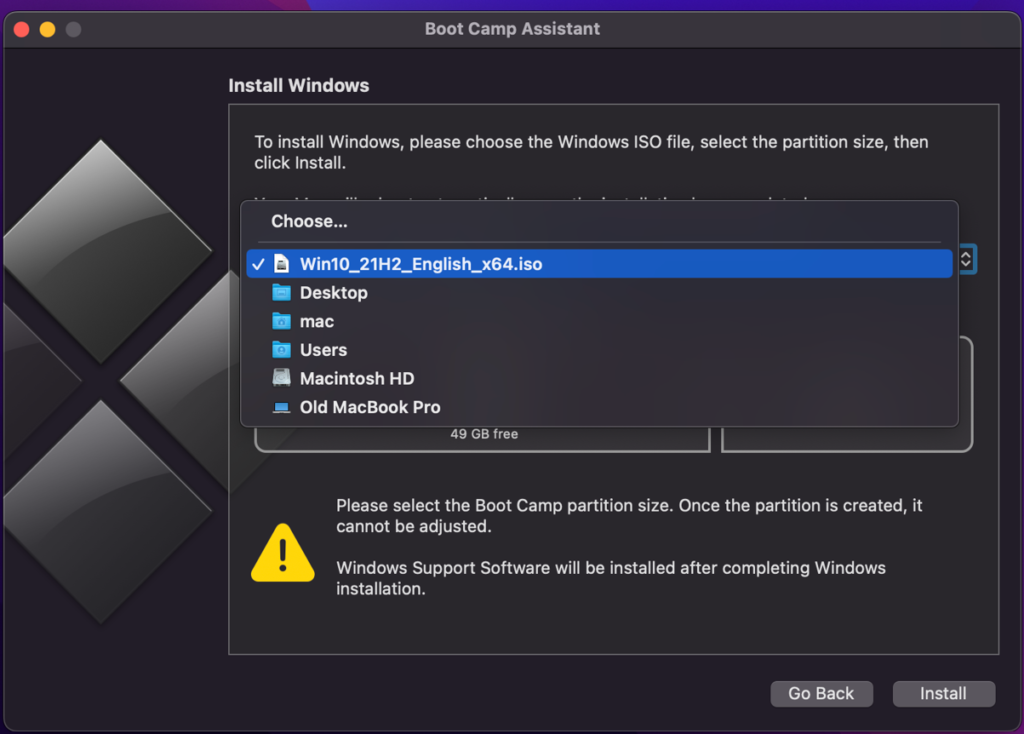 Start by downloading the 64-bit Windows installation file (ISO) from Microsoft's website to your Mac.
Launch Boot Camp Assistant by navigating to Applications > Utilities on your Mac, click on Continue, and then import the ISO file into the program.
Click Install when you're ready to proceed and wait for your Mac to reboot in a few minutes.
After restarting the computer, follow the on-screen instructions to begin the installation of Windows 10.
You may begin downloading and playing games via your Steam or Epic Games client as soon as Windows has been set up and the necessary drivers have been loaded on your Windows disk.
Downloading Elite Dangerous on Mac from Steam
To be able to play Elite Dangerous via Boot Camp and Parallels, the game needs to be downloaded from the Steam or the Epic Games Store. If you need some help, please follow these easy steps to get Elite Dangerous from Steam: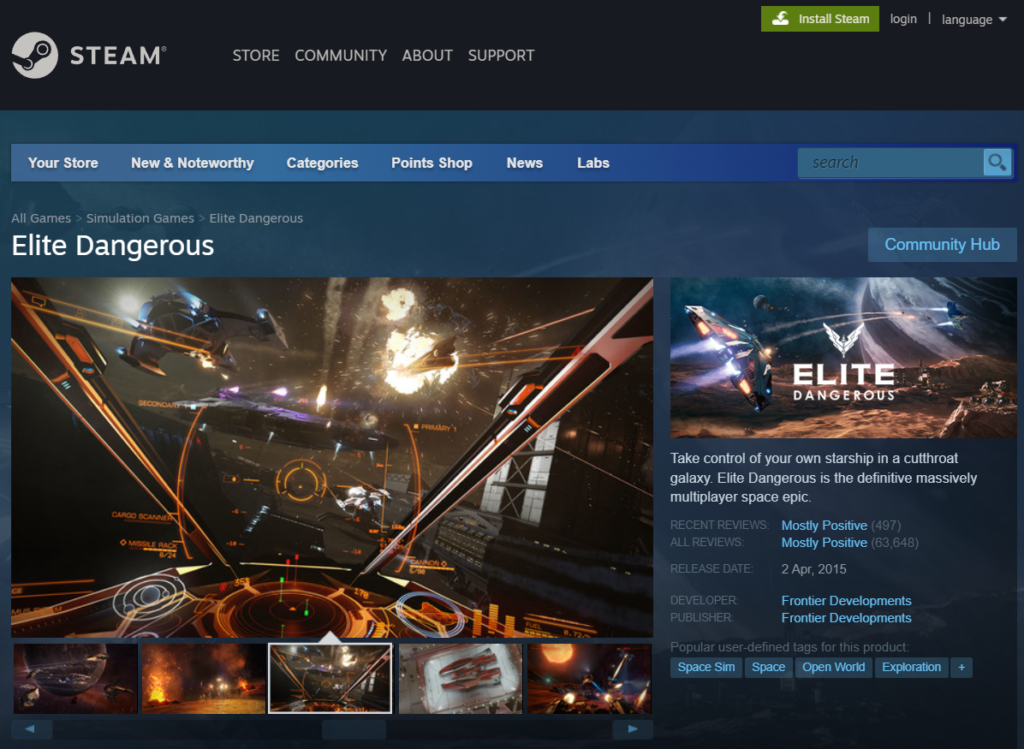 Create a Steam account if you haven't done so before. Then, in the upper-right corner of the Steam page, click the green Install Steam button.
Download the installation file and install the Steam client on your Mac.
Start the newly installed client, then log int with your Steam account details.
Search for "Elite Dangerous" in the search box inside the Steam client, then click on it.
To play Elite Dangerous on your Mac, go to the game's page on Steam and click Play Game, then click Next.
Fill in the necessary payment details for the purchase and download the game.
A shortcut to the game should be created on your desktop or in the library of your Steam client from where you can launch the game once the download is complete.
Elite Dangerous on Mac M1
You may play Elite Dangerous on a Mac M1 using Boosteroid or GeForce Now, which streams the game to the computer without the need to actually download and install it. Another way is to download and play Elite Dangerous on a virtual Windows PC on a Mac using Parallels.
Elite Dangerous on Mac may run on Intel or M1-powered Macs with the help of Boosteroid, GeForce Now, or Parallels. An important note to mention here is that Windows 10 does not support the M1 architecture, thus the Boot Camp software can only be used on Intel-based Macs. However, cloud gaming services like Boosteroid and GeForce Now are always a good solution if you have a reliable Internet connection, as this allows M1 users to play unsupported games on their Mac.
Martina Nikolova
Martina likes to get into nitty-gritty of tomorrow's tech, from product design across to security based solutions. A long time mac user and developer, she has the expertise and strives to give new insight