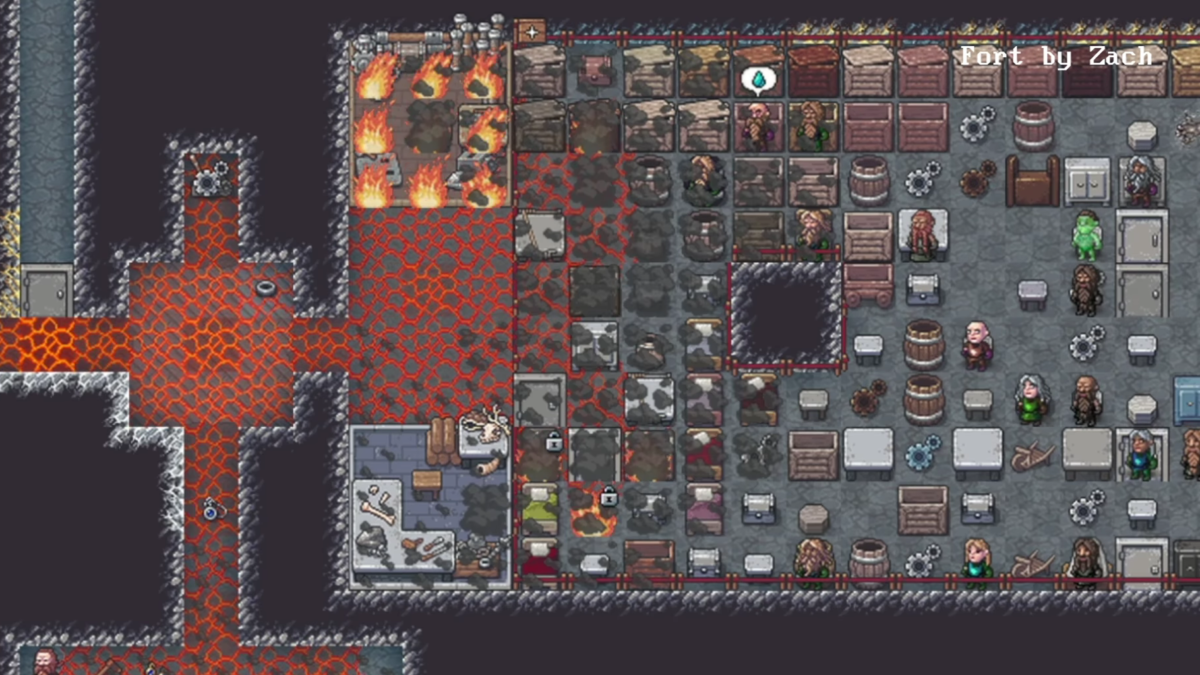 Dwarf Fortress (Mac)
Martina Nikolova, 2 months ago
1
12 min

read
Dwarf Fortress on Mac
Dwarf Fortress is a management simulation game with roguelike elements where players build, expand, and manage a fictional civilization of dwarfs. The classic version of the game is available on the Bay 12 Games website. A premium version with the same name is available on Steam and Itch.io. It stands out with improved controls, a new soundtrack, new tutorials, and visual changes that multiply the fun by softening the learning curve and giving the game a new life.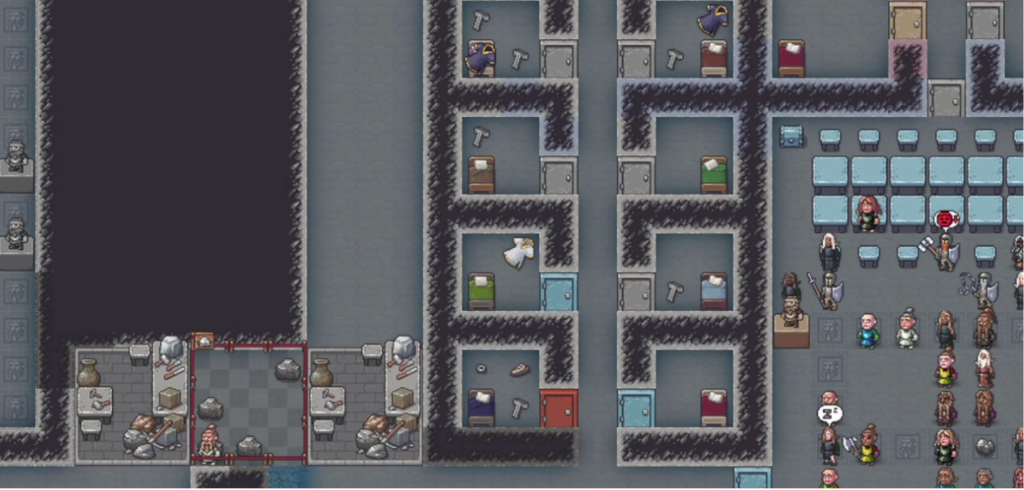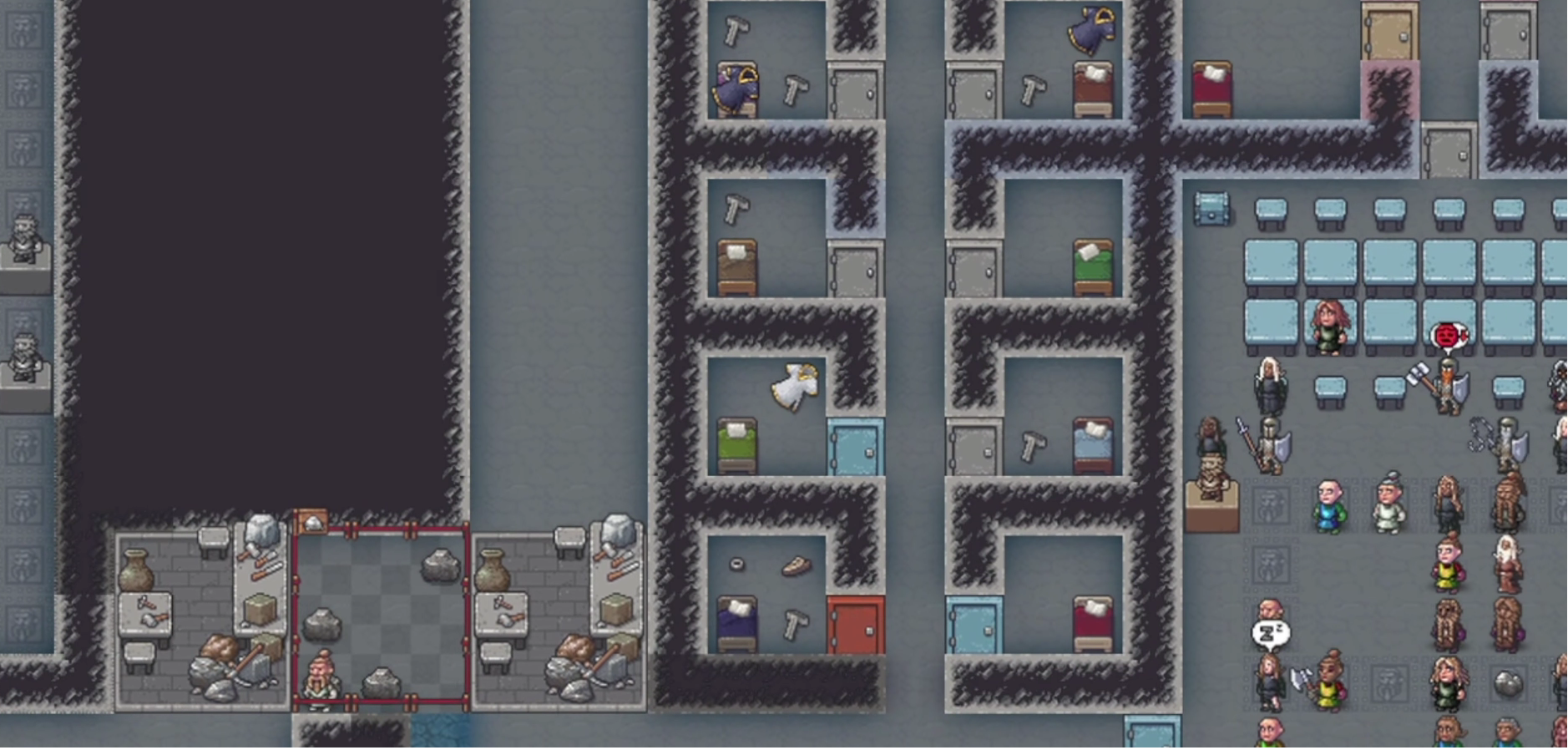 Dwarf Fortress Classic vs Dwarf Fortress Steam/Itch.io
The primary difference between the classic and the premium version is that Dwarf Fortress on Steam and Itch.io is available for a price. To justify that price, a whole new user interface and engine have been implemented.
The majority of the game's hotkeys from the classic version have been modified, and some have even been removed entirely. So, even if you're a seasoned pro of the game and you've been playing it for years, you'll have to relearn all of your hotkey combinations with the rendition of the classic.
The premium game no longer requires a dwarf to manually place all the necessary materials for construction at the construction spot for furnaces and bridges.
There is also a change in the way players bury dwarfs when they die. Coffins can't be placed anywhere, and players use the zone menu to identify a certain area as a tomb.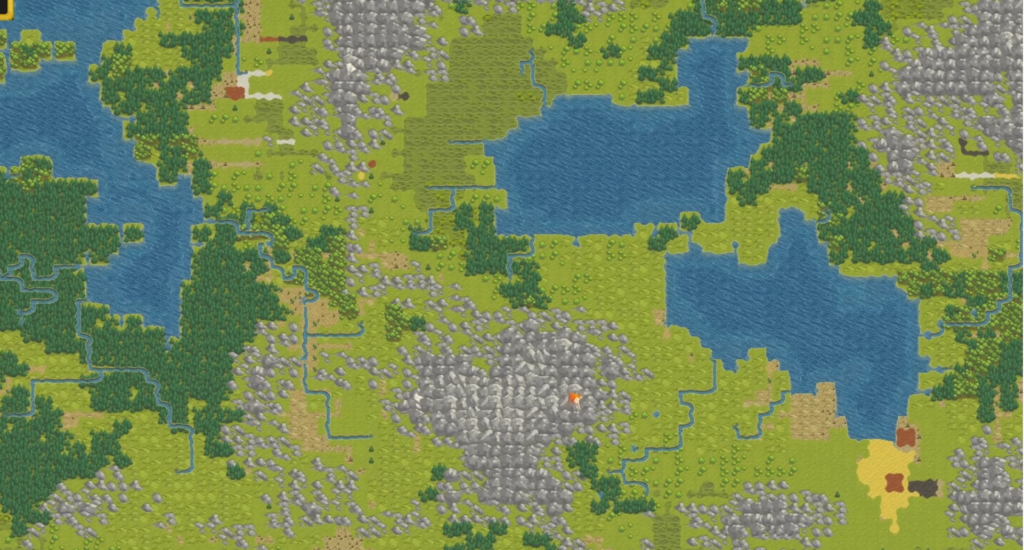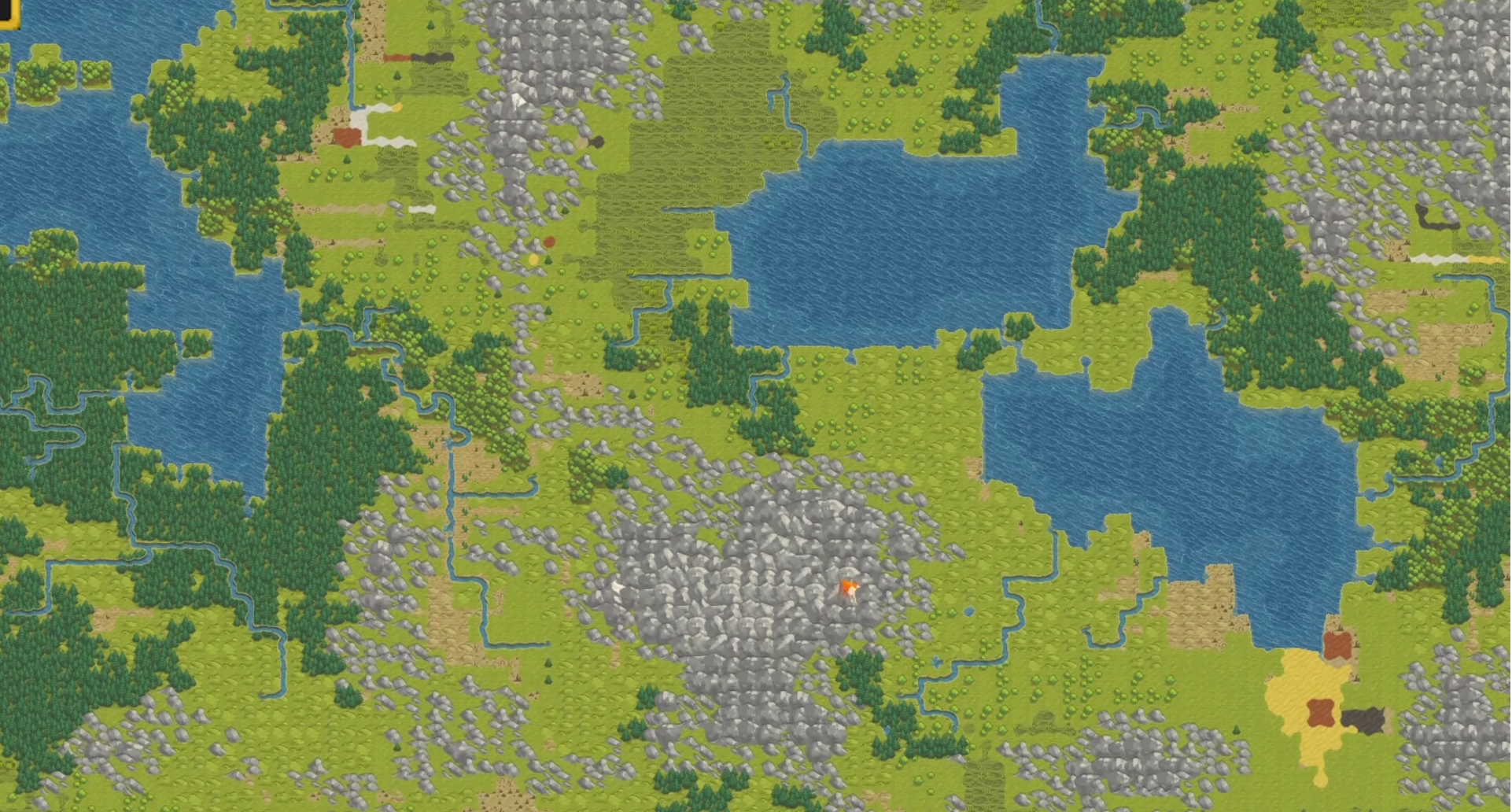 Most of the interruptions in the game caused by annoying notifications have been eliminated, allowing the players to immerse in the gameplay.
In the premium version, all dwarfs participate in a given task by default, unless otherwise specified in their job's specifics. This is practical when it comes to activities like mining or low-skilled labor, but as your fortress expands, you can assign certain tasks to more highly qualified workers.
Gameplay
The gameplay revolves around managing a colony of dwarfs in a randomly generated world. In order to advance, you must construct a fortress and protect your dwarfs from hunger, thirst, dragons, the weather, and more.
You can tell your dwarves where to go and what to do. For instance, you can assign them to search for treasures around the world and defend themselves against attacks from other civilizations, the wild, or evil powers.
An option that lets you read the dwarfs' thoughts helps you keep them happy and prevent them from going mad.
Dwarfs can build different structures like taverns, libraries, and temples and develop their culture by learning skills like beekeeping, waxing, pottery, animal training, and more.
Players can establish a barony and take care of the nobles, who become more and more demanding as the game progresses.
World
The world of Dwarf Fortress consists of randomly generated maps teeming with hundreds of unique resources and creatures.
Players can discover over two hundred rock and mineral types, which are found in their right geological environments.
A dynamic weather system takes into account the wind, the humidity, and the clouds to create storms.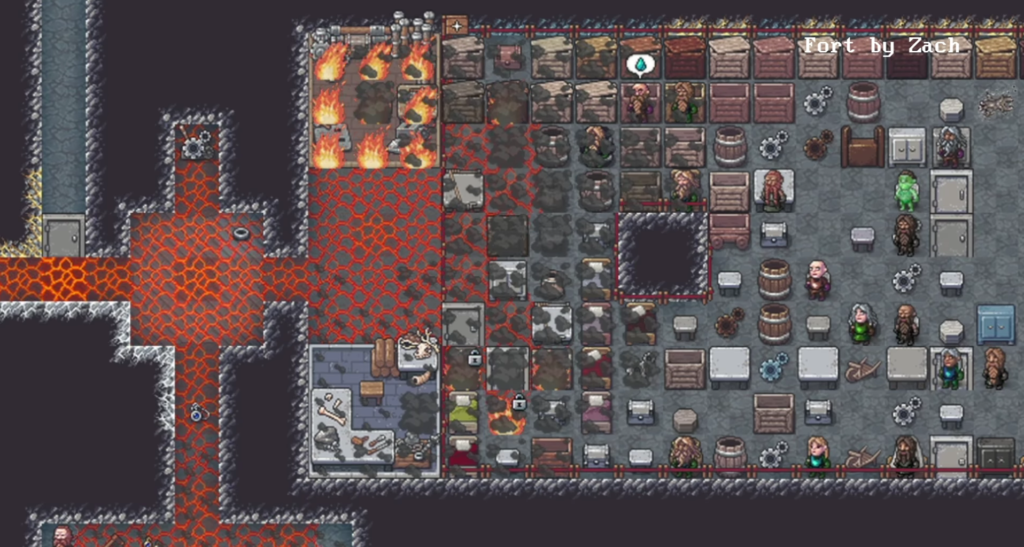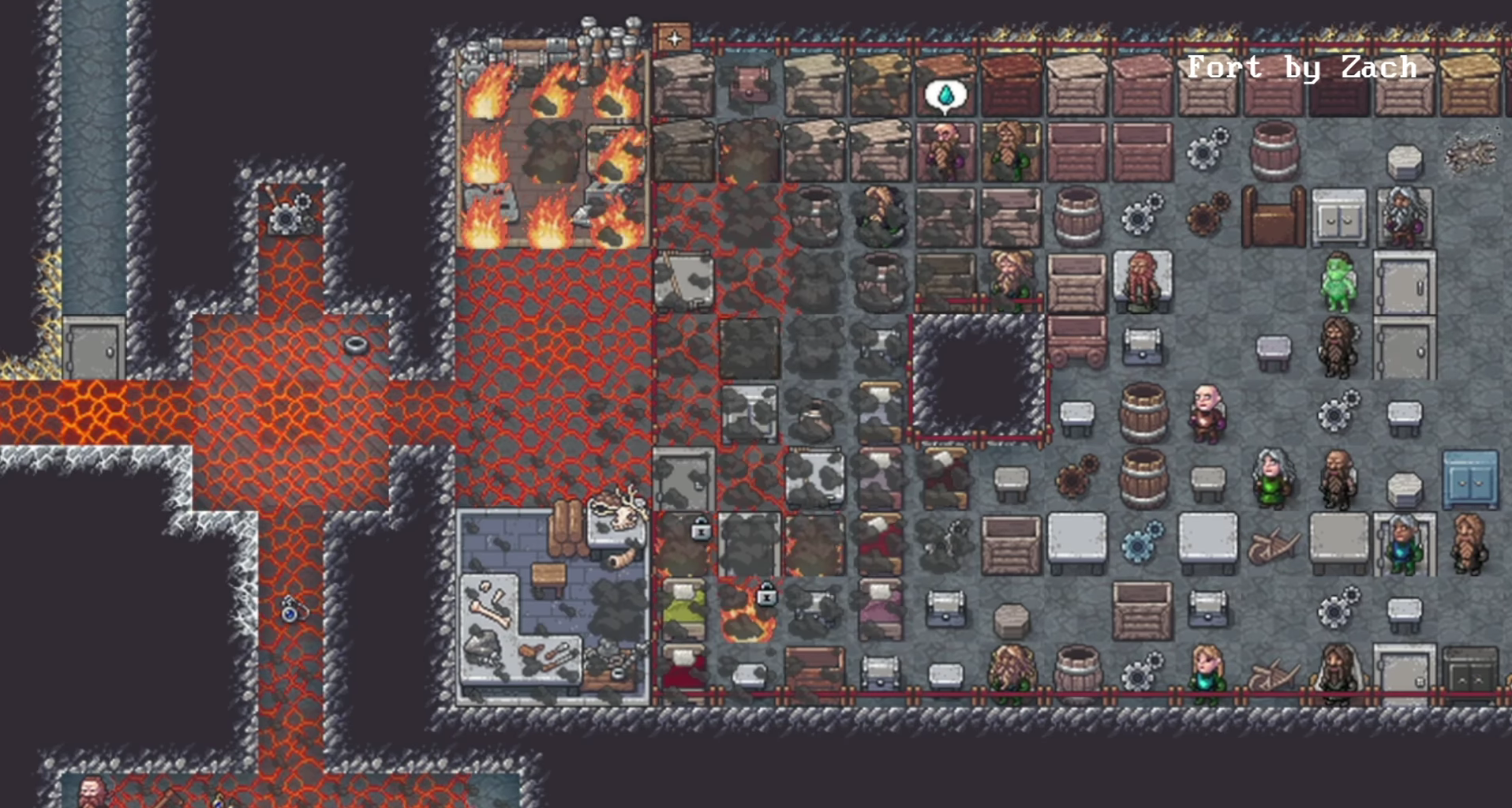 Visuals and sound
In the premium version, the ASCII art from the classic version has been changed to pixel art. A new soundtrack with over a dozen new tracks helps create an atmosphere of exploration. However, all the melodies capture the spirit of the original guitar riffs from the classic game.
Conclusion
Dwarf Fortress is a complex construction and management sim that immerses players in a deeply generated world full of challenges. Ensuring the survival of the dwarf civilization in the dynamic environment requires strategic thinking. However, the game offers also a lot of fun and has hundreds of hours of replay potential.
Can you play Dwarf Fortress on Mac?
Fans of Dwarf Fortress can play it on a Mac, but we will discuss the workarounds they will need to employ since there is no official Mac OS version of the premium game version on Steam and Itch.io.
The first method that we will suggest is to play the game on the cloud with Boosteroid. Cloud gaming is quick and convenient and does not require you to download and install the game or any other software. When you play, however, your gaming experience is closely related to the speed and reliability of your internet connection.
Installing Windows OS on your Mac with the help of Parallels or Boot Camp Assistant is another very handy method that may give you a good gaming experience. After that, you can play Dwarf Fortress on your Mac by downloading it via Steam or Itch.io for Windows.
If you're trying to get the Windows PC version of Dwarf Fortress on a Mac, be sure to read up on how to properly use these two applications.
Here it's important to mention that Parallels is compatible with both Intel-based and M1 Based Macs, but Apple's Boot Camp Assistant is only compatible with Macs that have an Intel CPU, so keep that in mind if you're trying to decide between the two.
How to download Dwarf Fortress on Mac?
The first step in downloading Dwarf Fortress on a Mac is setting up a Windows virtual machine (VM). You can use a Windows virtualization application like Parallels or Boot Camp Assistant to create a VM and then use it to run games that aren't officially supported on a Mac and yet have a good gaming experience.
Dwarf Fortress can be downloaded from Steam or Itch.io and then installed on the newly created Windows OS virtual machine in the same way that you would install a Windows game.
How to play Dwarf Fortress on Mac?
To play the premium version of Dwarf Fortress you need to first get the game:
After that, you need to select a method to play:
Methods
Who is it for?
Cloud Gaming
(Boosteroid)
For those who want smooth performance with the ability to casually play all games with the highest visual quality in a matter of minutes.
BootCamp
For those who don't mind sacrificing visual fidelity and performance to get a native experience.

Parallels Virtual Machine
For those willing to let their mac run hot in order to get adequate performance in a native experience
How to play Dwarf Fortress on Mac M1?
The Mac M1 can run the premium version of Dwarf Fortress. However, in order to play the game, you must first use Parallels to set up a Windows virtual machine and then use Steam or Itch.io to get the game and play it. Alternatively, you can skip installing a virtual machine and play the game with Boosteroid on the cloud.
It's important to remember that Parallels and Boosteroid are only workarounds and that these methods won't provide you with the same gaming experience that you would have on a Windows PC. Despite the lack of an official Mac-supported version for the premium version of Dwarf Fortress on Steam, however, you can still play this and other games on your Mac with a relatively good gaming experience.
Another alternative to play Dwarf Fortress on Mac M1 is to turn to a porting tool like Wineskin, that can convert Windows games into Mac OS X apps.
Play Dwarf Fortress using Boosteroid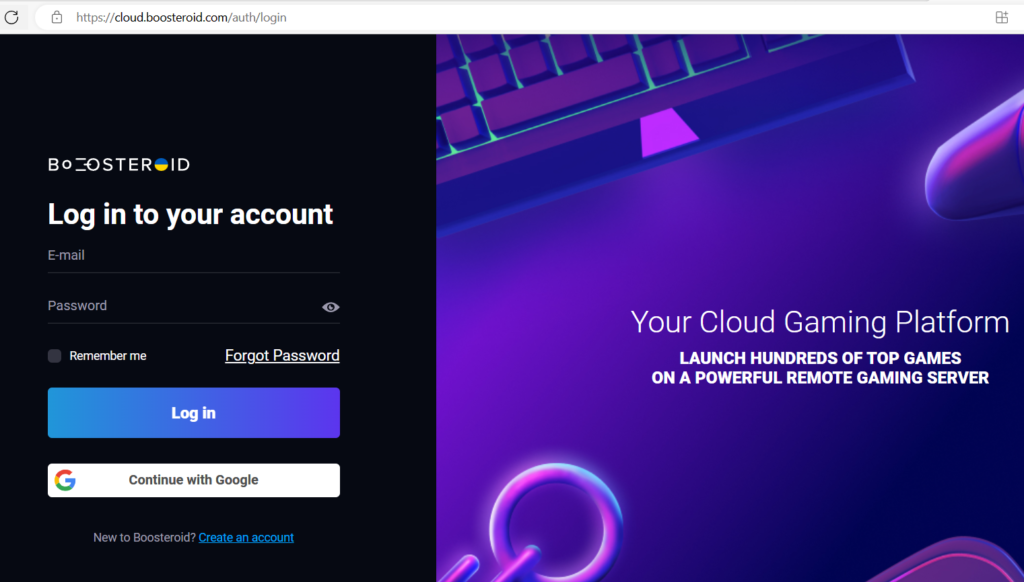 Your Mac and Boosteroid subscription are all you need to play Dwarf Fortress in the cloud. There are a lot of advantages to using Boosteroid for cloud gaming. For instance, no game downloads or installations are required to get started playing. Most significantly, you don't have to delete any files to free up space on your Mac's hard disk for the game and it doesn't matter what the specs of your Mac are as you can stream the game in the browser. The quality of your cloud gaming experience depends only on how stable and reliable your internet connection is.
Here's all you need to do to play Dwarf Fortress using Boosteroid:
Creating an account is the first step in using Boosteroid.com.
Then, after logging in, click on your username to get access to your profile.
Select Subscribe from the options to activate your Boosteroid subscription.
The next step is to enter your payment information and choose a subscription plan.
Once your subscription is active, go to the Boosteroid main page and search for " Dwarf Fortress " in the search bar.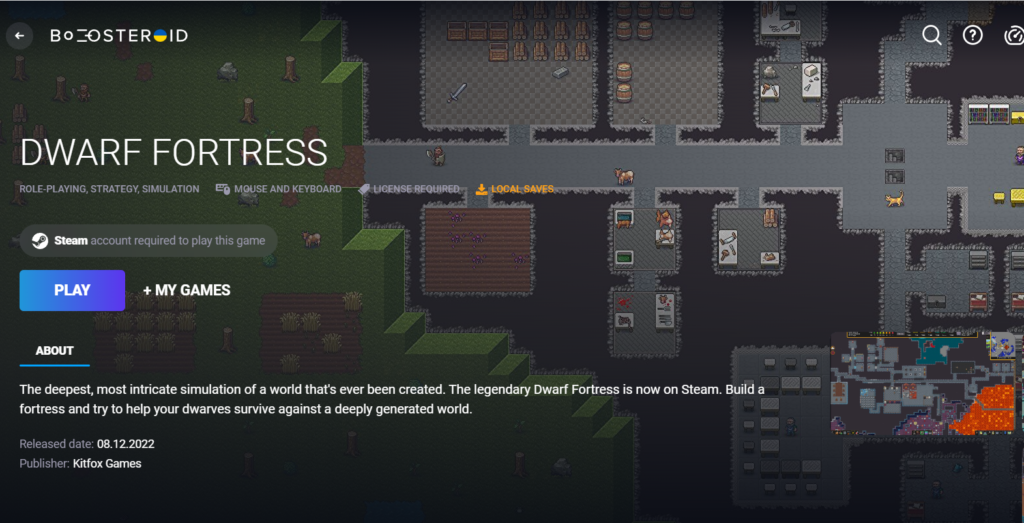 Click on the game and its Boosteroid page will open.
In order to play Dwarf Fortress with Boosteroid, you'll need a Steam account, which you will be prompted to connect to the cloud service when you press the play button.
Enter your Steam account and password to connect it with the service.
Wait a minute until the game loads. If the game doesn't launch automatically, go into your Steam library and click the "Play" button.
Play Dwarf Fortress using Parallels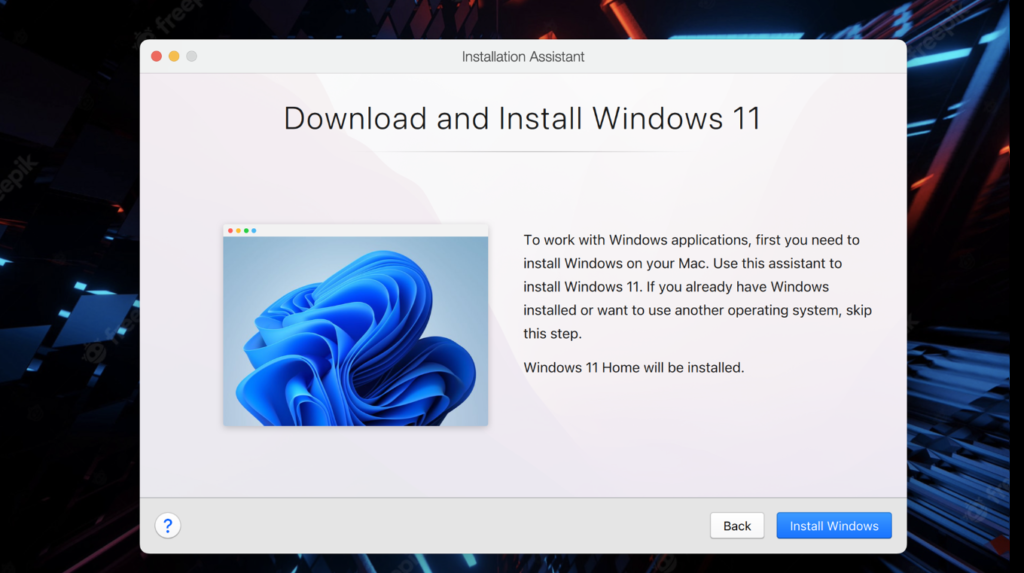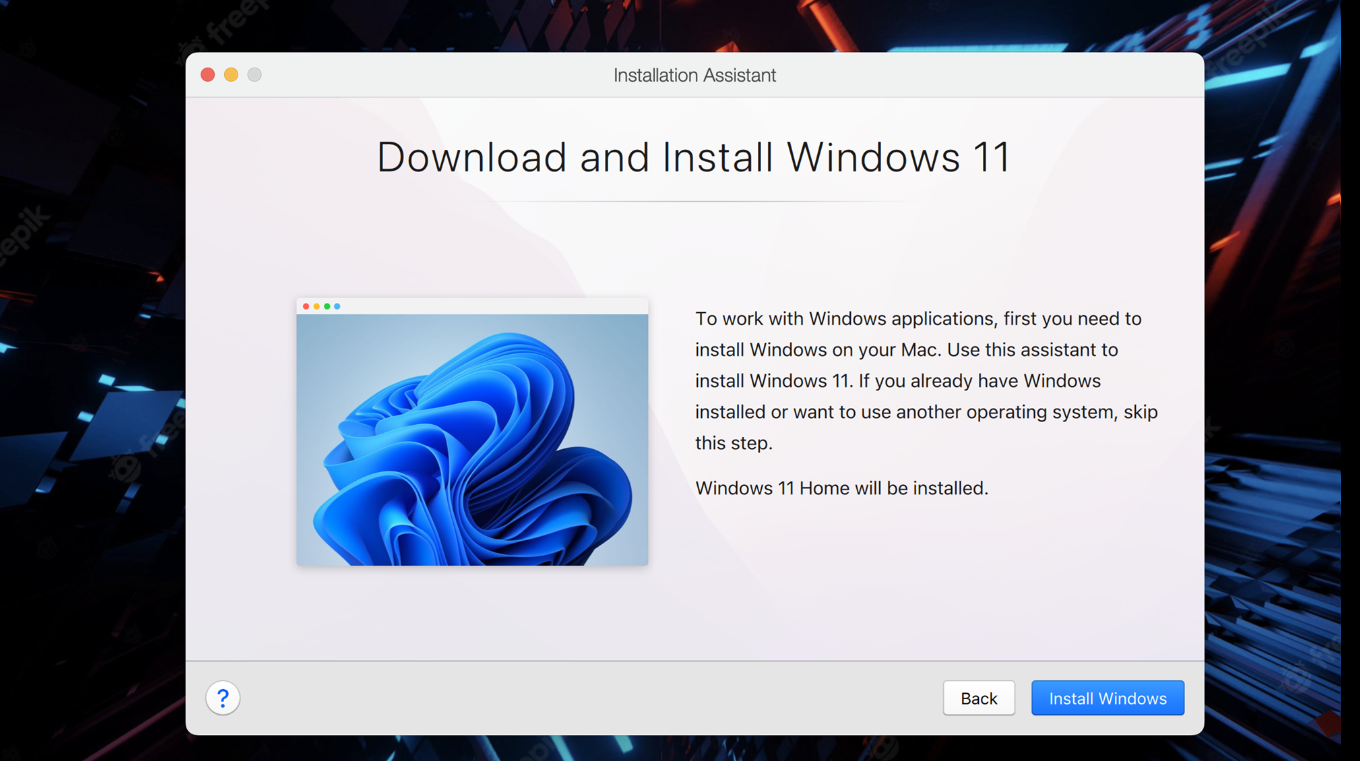 To play Dwarf Fortress on Mac, you need to go to the official Parallels website and download the installation file of the virtualization software on your Mac.
Next, run the installation file and follow the instructions on the screen to install the Parallels virtualization software.
Open Parallels once it is installed and select the "Install Windows" button to start the Windows installation process.
A Parallels profile will be required in order to sign in to the newly created Windows virtual machine. You can create a new one or sign up using any of the methods listed by the program.
With the Windows virtual machine up and running on your Mac, download the Dwarf Fortress game from Steam or Itch.io and install the game on the Windows VM.
On our Full Parallels Guide you can find more detailed instructions on Parallels, in case you need any.
Play Dwarf Fortress on Mac using Boot Camp Assistant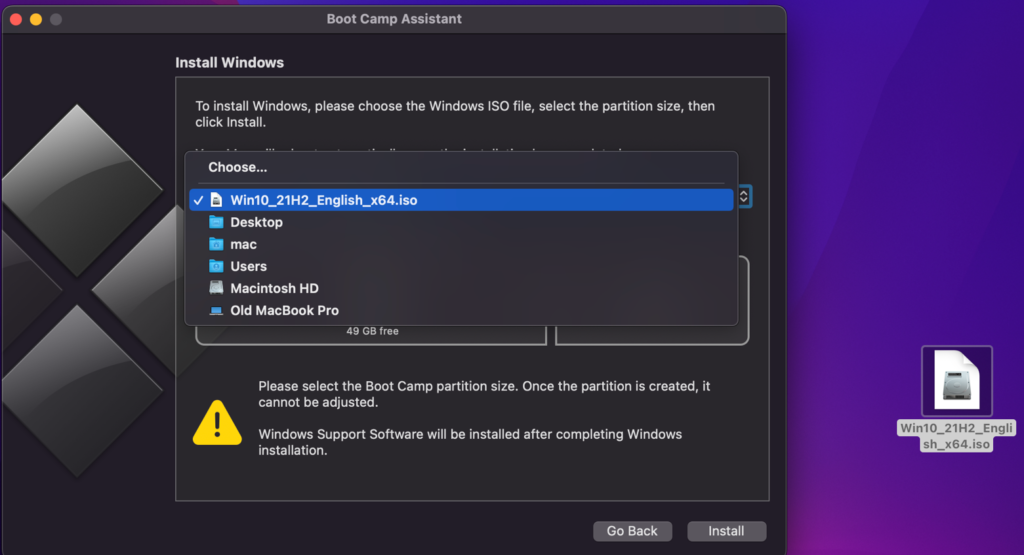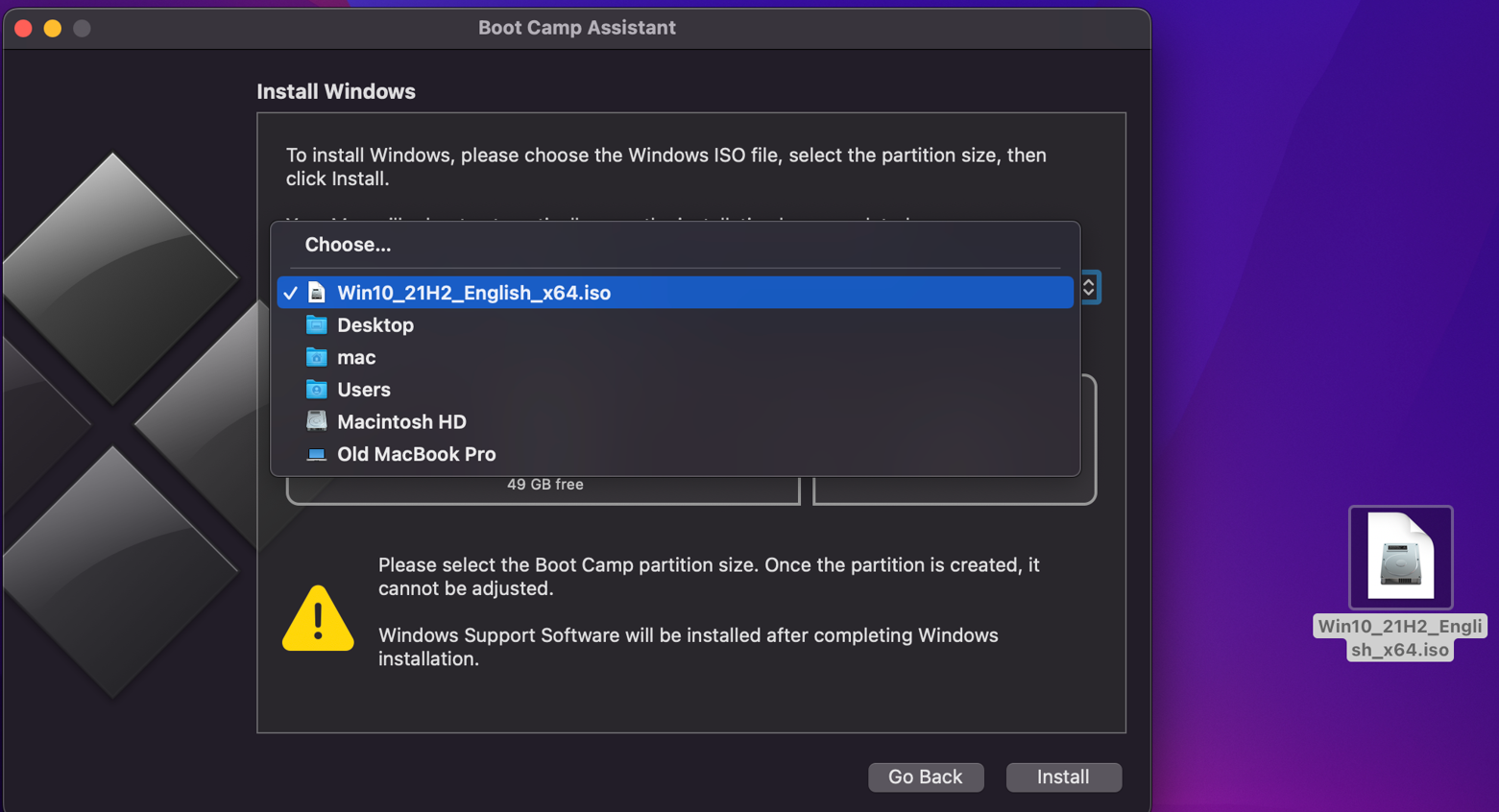 Boot Camp Assistant is a built-in app for Intel-based Macs that can help you create a Windows partition on your Mac OS by downloading the Windows 64-bit ISO file from the Microsoft website and saving it on your Mac.
After you save the ISO file, you need to go to your Mac's menu, and navigate to Applications > Utilities to open Boot Camp Assistant.
When the program opens, select the Continue button and import the ISO file you downloaded.
In the next step, you will be asked to create disk partitions for your both operating systems. Once you create enough space for your macOS and Windows OS, click Install.
Wait for your Mac to restart and for the Windows 10 installation to start automatically.
Follow the on-screen instructions to complete the installation of the OS and make the required settings.
If any drivers are needed, use Boot Camp Assistant to install them.
Once your Windows OS is installed, use Steam or Itch.io to download Dwarf Fortress on your Mac and play it.
Please check our Complete Boot Camp Assistant guide for more detailed instructions.
Check Our Latest List Of The Best Free Mac Games in 2023
Play Dwarf Fortress on Mac with CrossOver
CrossOver is a compatibility layer that lets you play Windows games and run other Windows software on Mac, and you can use it to play Dwarf Fortress. To play Dwarf Fortress on Mac with CrossOver, you can first try the free 14-day trial of the app to see if you are satisfied with the performance, and then decide whether to buy the full version.
Here are our instructions on how to use CrossOver to play Dwarf Fortress on your Mac:
First, go to the site of CrossOver and download the app's installer from there.

Open the downloaded file and perform the installation of CrossOver.


Start CrossOver, click the New Bottle menu at the top, go to New Bottle, type a name, make sure that Windows 64-bit is the selected option, and click Create.


Select the newly-created bottle from the left, then click the Install button in the bottom-left corner, look for Steam, and click on it.

Select Install and follow the prompts to install Steam.

Start the Steam client that you installed in CrossOver and log in.
Go to your Library, find Dwarf Fortress, and click Install to install the game in CrossOver. Now you can launch the game through the Steam client that's installed in the newly-created CrossOver bottle.
Play Dwarf Fortress on Mac with Wineskin
Just use Wineskin to install the Windows version of Dwarf Fortress from Steam, then download the game and run it. This software is an open-source solution that adds a compatibility layer which enables users to convert Windows software to macOS through wrappers.
First, you need to download this Wineskin version.
Double-click on the file Winery txz file that gets downloaded, then try to open the newly-created Winery Wineskin icon.

You will get an error message from your macOS, telling you that you aren't allowed to open the app. Dismiss the message, then hold Command, right-click on Winery Wineskin, click Open, and then select Open again.

Select Update and wait for the update to install.

Next, click on the Plus (+), select the latest engine, and click Download and Install.


Then select the installed engine, and click Create new Blank Wrapper.
Enter a Wrapper name and click OK.

Wait for the installation to complete (your Mac might seem like it's stuck for several minutes).
In the meanwhile, go to the Steam download page, and click the Windows logo icon below Install Steam.

Download the Steam installer.exe file.
Go back to the Wineskin wrapper, which should now be installed, and click on View wrapper in Finder.
Right-click the Wrapper, click Show Package Contents, and then double-click the Wineskin icon.


Select Install Software, click on Choose Software Executable, and navigate to the downloaded Steam installer, and open it.



Proceed to install Steam, without changing the installation directory.

After the installation completes, make sure that the Run Steam option is checked, and close the installer.
The Windows version of Steam should now start, but its interface won't show properly, so you must click View and switch to the Small Mode setting.

Now that you are able to see the games in your library, double-click on Dwarf Fortress to install it, and after it's ready, double-click it again to launch the game.
If you prefer to play the Dwarf Fortress Classic on Mac, you can do that by visiting the Bay 12 Games website and downloading the Mac OS version of the game from there. However, keep in mind that this version doesn't have the enhancements of the premium version that is available on Steam and Itch.io, which we explained in this article.
Martina Nikolova
Martina likes to get into nitty-gritty of tomorrow's tech, from product design across to security based solutions. A long time mac user and developer, she has the expertise and strives to give new insight