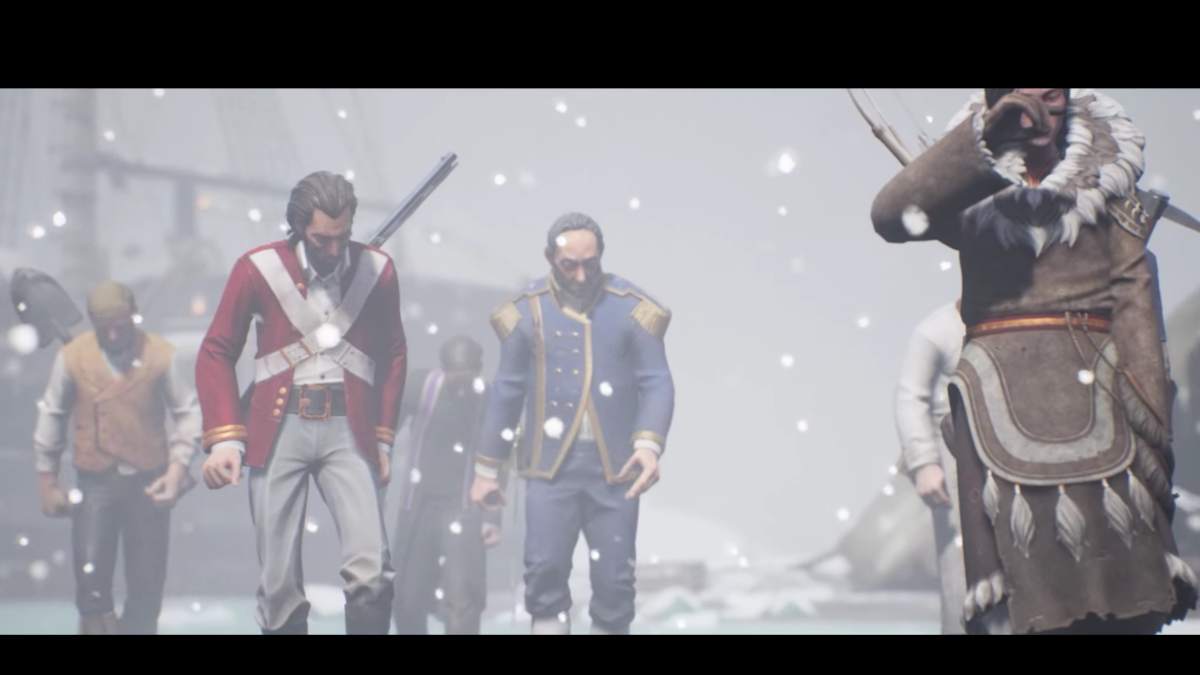 Dread Hunger (Mac)
Martina Nikolova, 10 months ago
0
8 min

read
Dread Hunger is a social multiplayer survival game full of unexpected twists, betrayals, and raw battles with the harsh Arctic nature and its animals.
The game starts with eight players that take on key roles as part of a 19th Century Arctic exploration mission. Two of those players have been secretly given the task of sabotaging the mission and murdering the other participants.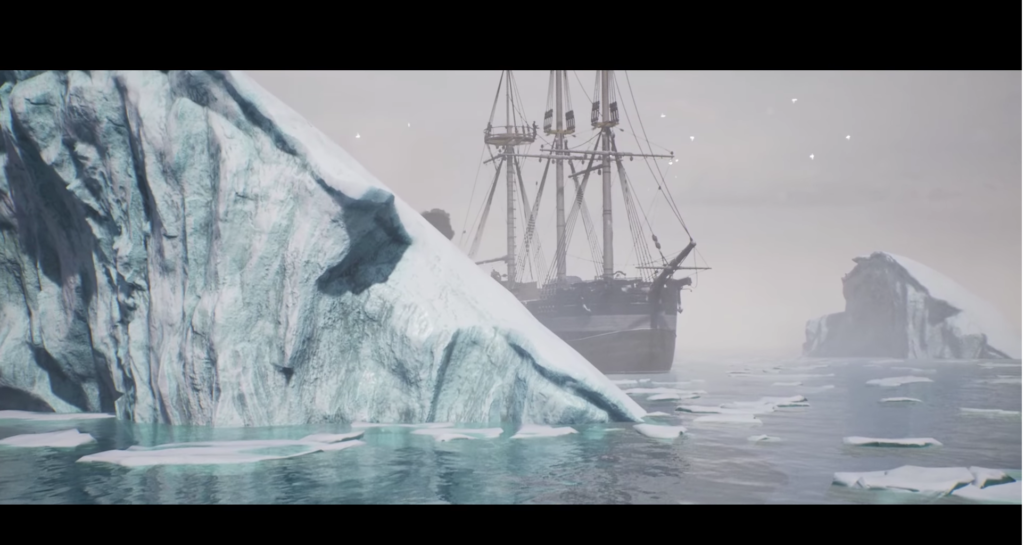 Players must not only collect food and resources to make it through the mission, but they must also keep an eye out for any traitors among them. Dread Hunger abandons cartoonish humour in favor of a more realistic survival horror experience where, as part of the gameplay, players are often slain in terrible ways and even have their bodies eaten by their fellow players. To stay alive through the game and avoid being suspected by the others, you need to be an expert in both – smart cooperation and communication.
Dread Hunger's story develops in a setting where players must work together to identify the saboteur in each game round. The game's unusual location on a ship somewhere in the Arctic makes it ideal for a survival game, as players fight with the harsh environment for food, weapons, and other essential materials. However, the setting also increases the darkness of an already violent game even further. Cannibalism is a necessary strategy in this game, where you may have to eat the corpses of your fellow crew members to stay alive. And if you are a Thrall under the control of whatever otherworldly evil lurks under the ice, things can turn out to be even more interesting.
As an Explorer in Dread Hunger, you're expected to keep your ship afloat and keep heading toward your goal despite all the harsh environment working against you. Even before a few of the treacherous crewmates enter the picture and make things deadly, starvation, freezing to death, and being attacked by a polar bear may all lead to an early end.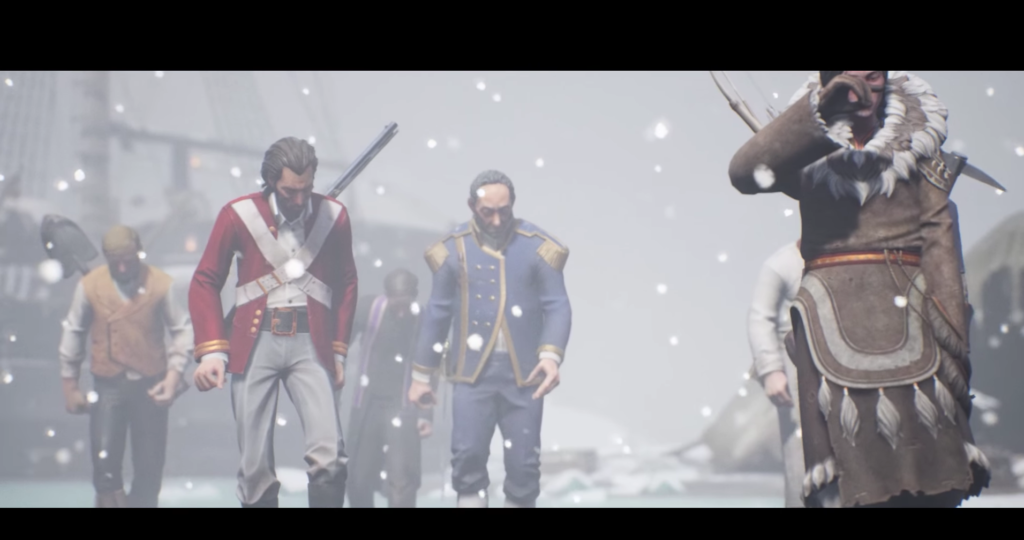 Stocking up on coal and wood scattered over the ice or near shipwrecks are vital tasks that can help you stay alive on the ship and avoid being stuck in the Arctic. Keeping warm by hunting seals and wolves during the day and collecting herbs for tea in the cold winter nights makes for the survival mode experience.
The ship's galley is the safest location to remain at night since the temperature drops quickly. Preparation for the next day may include stocking up, cooking or crafting weapons at the workstation. If you stray too far from your ship, you'll have to make a bonfire out of scrap wood and stones.
The game has short day and night cycles with extra-cold nights that could be deadly. The hunger meter depletes after around 11 minutes of not eating, so if you want to live, you'll need to manage your time and resources.
As a whole, the gameplay in Dread Hunger has rough mechanics and controls. Learning how to operate inside the game and doing so without raising suspicion is both difficult and time-consuming, regardless of whether you're a Thrall or not. You may have a completely different gaming experience based on who you're playing with and how you're playing, which guarantees that you will never get bored. Getting a party of eight people together to play is your best shot, and setting up voice chat is a must. With friends, this game may be a lot of fun, but with strangers, it can be a really thrilling experience that you must try.
Can you play Dread Hunger on Mac?
You can play Dread Hunger on a Mac by using a cloud gaming service like Boosteroid or GeForce Now. Dread Hunger may also be played on a Mac via Boot Camp Assistant or Parallels.
Unfortunately, Dread Hunger isn't supported on macOS platforms. In any case, like with many other unsupported titles, there are workarounds for Mac users. Dread Hunger may be played on your Mac using one of the methods explained below, so choose the one that works best for you and follow the instructions to get started.
How to play Dread Hunger on Mac
On a Mac, you may play Dread Hunger by signing up with Boosteroid or another games streaming service and then playing the from the cloud. Dread Hunger may also be played on a Mac if you install Windows on it.
The experience of playing Dread Hunger through a cloud gaming service will not be exactly the same as playing it natively, but unless you are a die-hard competitive player, it should be a nice one as long as you have a fast and stable Internet connection. In this section, we'll show you how to play Dread Hunger on your Mac using Boosteroid and GeForce Now, two popular cloud gaming services that many gamers turn to. Although the processes for setting up the two services are quite similar, we have included a separate tutorial for each one to avoid any possible confusion.
Dread Hunger Set Up Methods
Methods
Advantage
Disadvantage
Cloud Gaming
– No set-up required – Register and Play
– Access to a Library of over 70 top-rated free Games
– Smooth performance
– Compatible with M1 and Intel Macs
– Monthly Fee
– Requires Decent Internet Connection
– No Free Trial
BootCamp
– Free to use any time
– Windows 10 Environment

– Painful Setup
– Mediocre Performance
– Only Compatible with Intel Macs

Parallels Virtual Machine
– Easy Set-up
– Adequate Performance
– Play almost any PC game
– Windows 11 environment
– Compatible with M1 and Intel Macs
– 14-day free trial
– Yearly Fee
How to Get Dread Hunger on Mac:
First, you will need to purchase the game.
Now you will need to register for Boosteroid. This allows you to add Dread Hunger to their Cloud Gaming Library. Once uploaded you can seamlessly play the game from your Mac, TV, or Mobile Device.
When Registered you will have additional access to more games for free. Pricing varies depending on the subscription plan.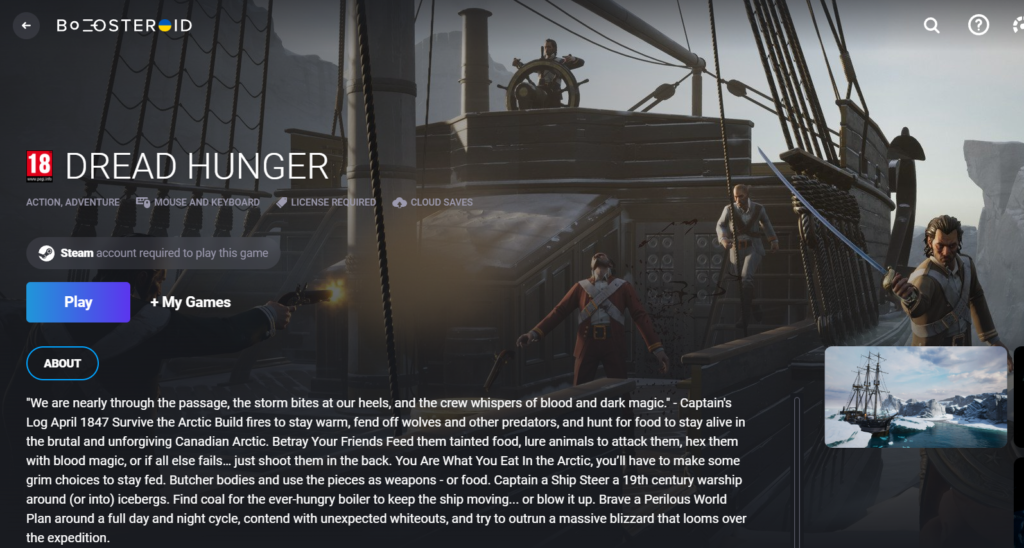 Play Dread Hunger on Mac with Boosteroid
Sign up for a Boosteroid account on Boosteroid.com by entering your email address.
Enter your username and password to access your profile and click your account name in the top-right.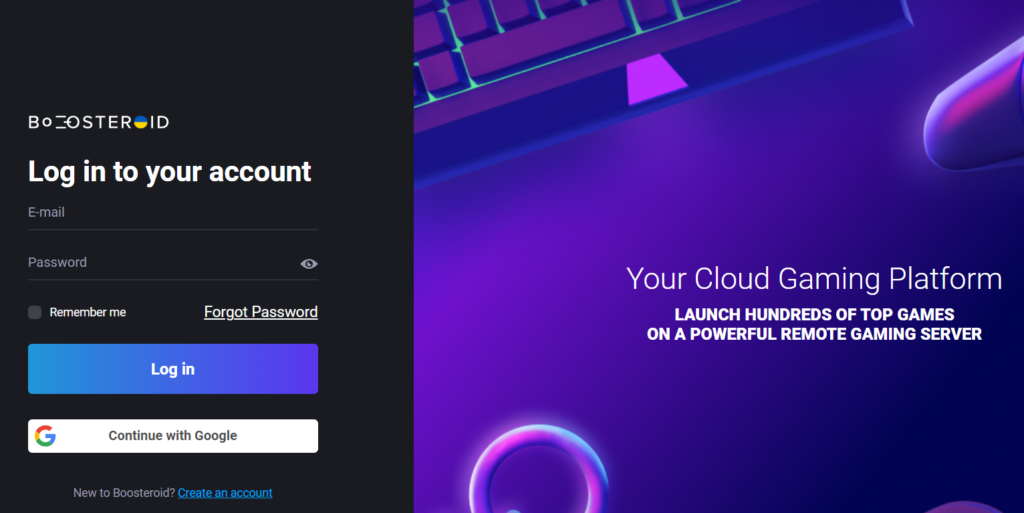 To start your subscription, click Subscribe in the My Subscription section, then choose one of the subscription plans available and fill in your payment information.
Next, search for the game in the search box at the top and click on it when you see it in the results.
Select Play on the game's page, then OK, let's go in the pop-up that displays, then sit tight while it finishes loading.
Finally, log in to Steam using your Steam account credentials to connect it with Boosteroid. You should now be able to access Dread Hunger from inside your browser.
Play Dread Hunger on Mac with GeForce Now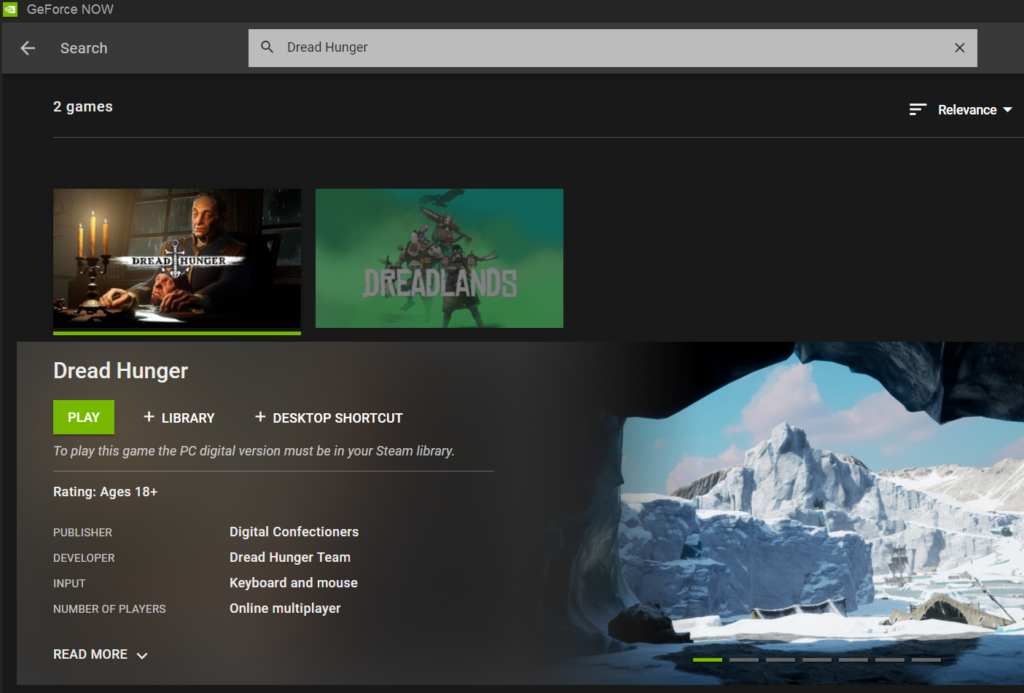 Get registered on GeForceNow.com.
Download and install the GeForce Now app for Mac.
Launch the app, log in, and search for Dread Hunger.
Select the game's tile, click Play > Continue, wait for the game to load, and enter your Steam login details to start playing.
Click here for our detailed GeForce Now guide.
How to download Dread Hunger on Mac
If you want to download and play Dread Hunger on a Mac you need Windows environment on your machine. Both Boot Camp Assistant and Parallels are good options for installing Windows on your Mac.
Apple's Boot Camp Assistant program may be used to create a separate partition for Windows while Parallels virtualization software may be used to create a Windows virtual machine. Both programs have their advantages and disadvantages, and the results you get may vary based on the Mac you use. As a general rule, we advise Intel Mac users to use Boot Camp Assistant whereas M1 Mac users should use Parallels. Each method's steps are briefly described here, followed by a link to a more comprehensive guide on our site.
Play Dread Hunger on Mac using Parallels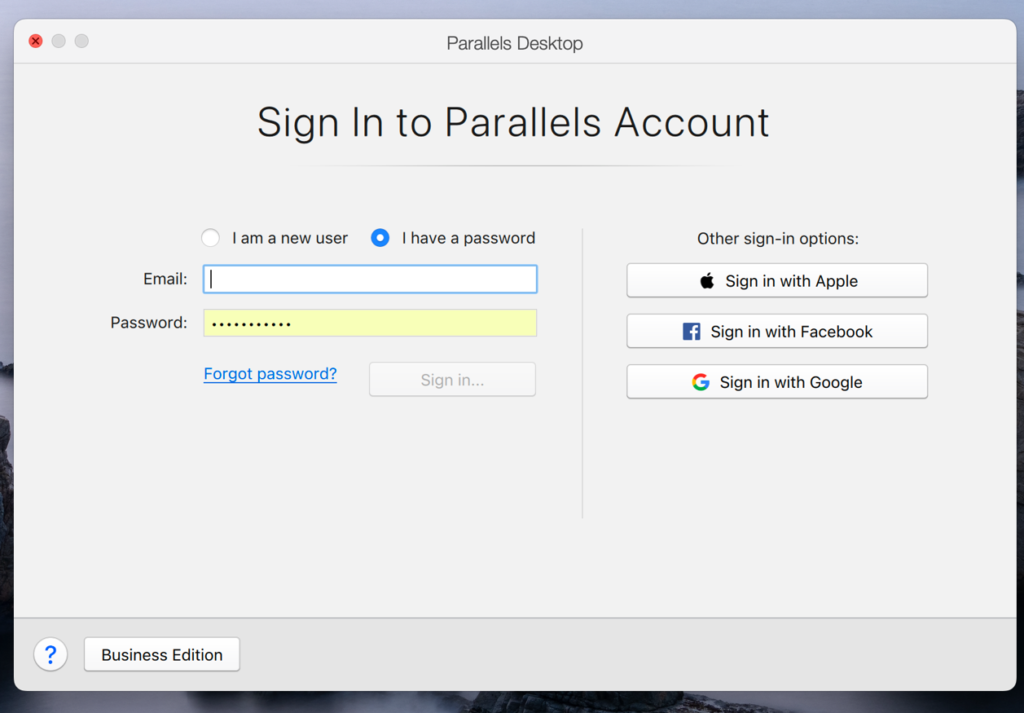 Step one is to download and install Parallels for Mac from parallels.com.
Install Parallels on your computer by running the .dmg file and following the directions on the screen.
Once Parallels has been installed, open it and select the "Install Windows" option to begin the process of creating a Windows VM.
Create a Parallels profile or sign in to the virtual machine using one of the other available sign-up options.
Once you enter the VM, download the Steam or the Epic Games client and use it to install the game on the virtual machine.
If you need more in-depth steps for Parallels with screenshots, check out our Full Parallels Guide.
Play Dread Hunger on Mac using BootCamp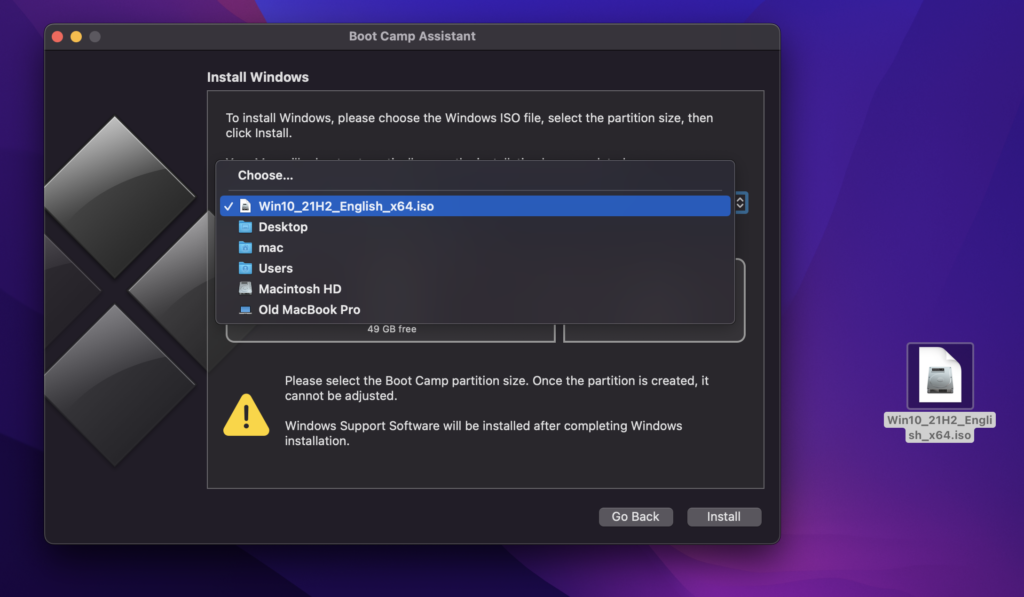 The first step is to visit Microsoft and get an ISO (64 bit). of Windows 10 from there.
Open Boot Camp Assistant from Applications>> Utilities and import the ISO file.
Set your Windows and MacOS partitions and then click on the Install button.
Once your Mac restars, follow the installation steps to begin installing Windows 10.
You may use the Boot Camp window on your screen to install the nessesary Apple drivers for Windows after Windows has been installed and personalized.
To download Dread Hunger in your Mac's Windows partition, you'll need to download the Windows version of the Steam client and install it.
Click here for our detailed Boot Camp guide.
Dread Hunger on Mac M1
Boosteroid or GeForce Now are the best options for playing Dread Hunger on Mac M1. These methods don't require you to download the game and rely only on the speed and stability of your Internet connection to provide best gaming experience. If you want to download and play Dread Hunger on your Mac M1, you may use Parallels to set up a Windows virtual computer and then run the Windows version of the game on it. The Boot Camp Assistant method is not accessible to M1 Mac users due to incompatibility with the M1 Mac chip.
Martina Nikolova
Martina likes to get into nitty-gritty of tomorrow's tech, from product design across to security based solutions. A long time mac user and developer, she has the expertise and strives to give new insight