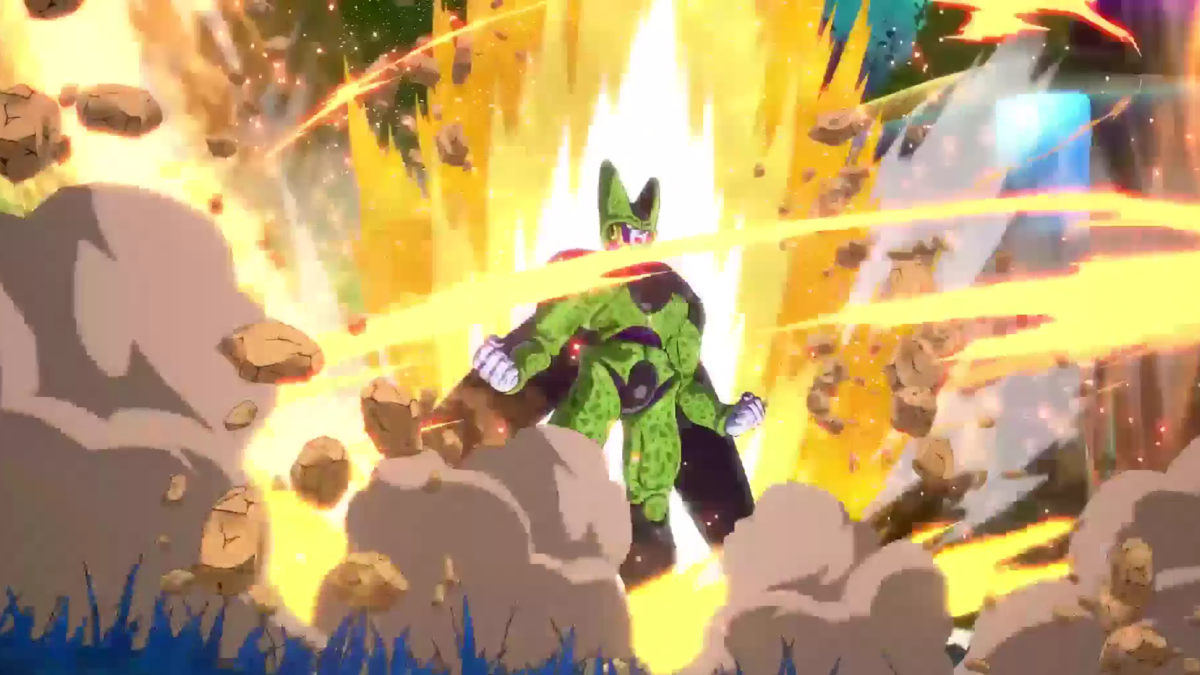 Dragon Ball FighterZ (Mac)
Martina Nikolova, 1 year ago
0
11 min

read
Dragon Ball FighterZ on Mac
Dragon Ball FighterZ is a video game from the fighting genre created by Arc System Works and published by Bandai Namco Entertainment for Multiple Platforms. The game supports both Single-player and Multiplayer modes and offers exciting gameplay based on the famous Dragon Ball franchise.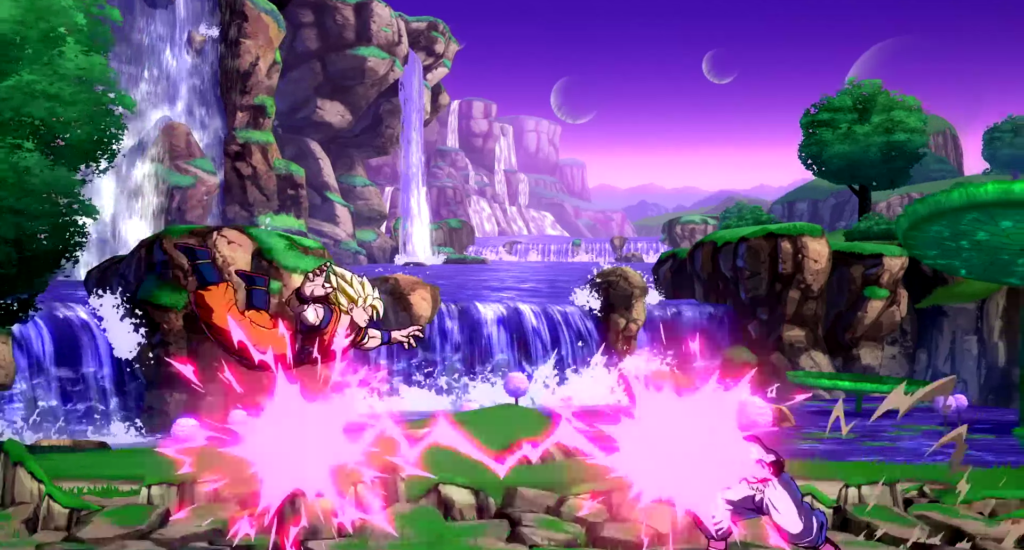 The gameplay of this game is inspired by the concepts of various popular fighting video games and has a unique control system and team mechanisms.
To be successful, the player must choose three winning characters from a pool of twenty-four and form a team. All characters have specific abilities and talents of their own that may be utilized against other characters in the game.
During a fight, the player calls one of the selected three characters to do a move, with combos and attacks from the whole team being allowed. To win the match, the enemy team's three characters must be defeated after a spectacular fight. Those who prefer anime design and anime-style fighting games will definitely enjoy Dragon Ball FighterZ as the game provides a pleasant pick-up and play experience for both, newbies and those who want to become involved in the competitive scene.
The story
The story of Dragon Ball FighterZ is divided into three campaigns – the Super Warriors, the Super-Villains, and the Androids. Aside from being a compelling tale, the story of each campaign is also visually and performatively impressive. There is an option to experience the story as it is original in Japanese (with English subtitles) or with an English voice-over.
We don't want to give anything away from this fantastic campaign, so we won't, but the branching narrative structure and the open world make it one that Dragon Ball fans shouldn't miss. You'll get to know most of the game's cast, including the Warriors, Villains, and even Android if you complete the various story arcs. Tale mode consists mostly of playing the fighting game, but after each boss encounter, you'll be shown a cutscene that progresses the story.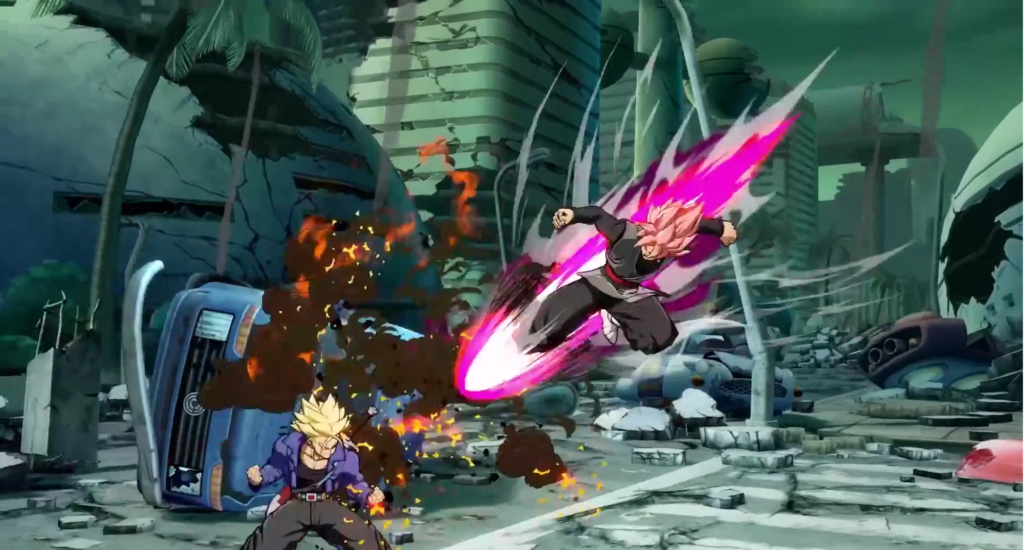 There are many ways to get to the final boss encounter, and each one will reveal something new about the game's plot. One of the most unpredictable aspects of the game is how tough it is to go through the tale. You'll face a variety of teams at each level, but you'll also see spikes in difficulty that appear to be an effort to make sure you're not simply spamming the buttons.
Dragon Ball FighterZ's environment has more than just the aforementioned narrative mode to keep you occupied. You may practice against the computer in a Practice Arena, take on combo challenges, and go through battle tutorials. You can go to a store where you can spend your in-game cash to buy additional capsules, a replay center, a local battle hub to participate in, and an arcade.
One of the best things about the game is that you can perform some of the game's most dramatic and deadly techniques with only a few basic keystrokes, even if you have no prior gaming expertise.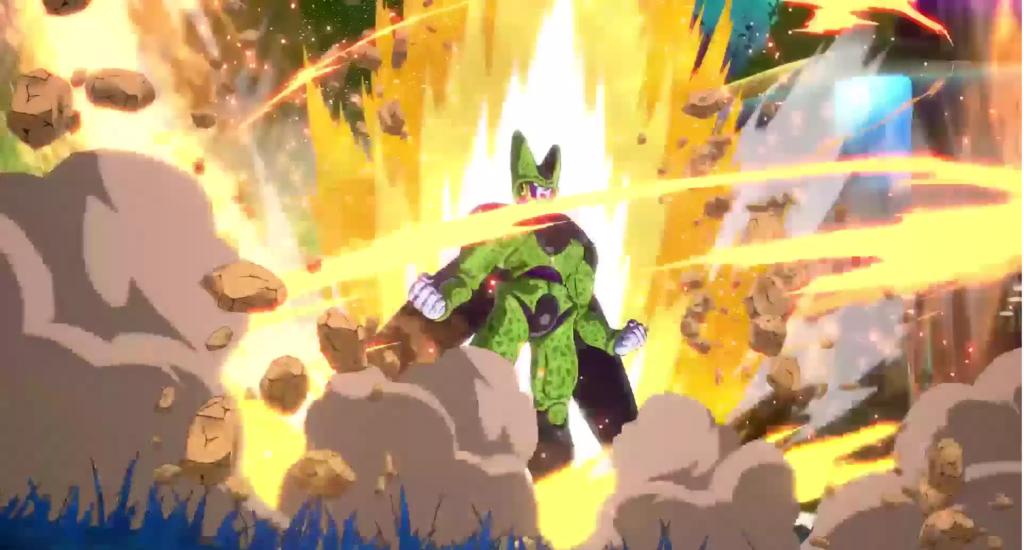 Online play
People will get the most out of FighterZ if they play it online. A total of 64 players may explore the center area of FighterZ's online hub, each with their own unique avatar and unlockables to create their own online persona. Here, players may engage in a wide range of online battles, from casual to ranked, global matches, arena and access a variety of features that enable them to interact and connect with each other. This is where the real action and fun take place.
In a conclusion, Dragon Ball FighterZ is an interactive anime fighting game full of dynamic battles that has a genre identity of its own. A diverse selection of Dragon Ball characters awaits you in Dragon Ball FighterZ, whether you want to battle online or locally with friends or AI or delve into a compelling Dragon Ball tale with several character arcs to discover how far can you really go as a fighter.
Can you play Dragon Ball FighterZ on Mac?
It is possible to play Dragon Ball FighterZ on a Mac, but you will need to resort to several tricks in order to do so. If you want to play Dragon Ball FighterZ on a Mac, you have a few options such as you could stream the game or could install Windows on your Mac.
Users of Macs who like playing games like Dragon Ball FighterZ may be disappointed to learn that the game is not currently compatible with the macOS operating system. The good news is that playing Dragon Ball FighterZ on a Mac can be accomplished in at least three additional ways. In the next few paragraphs, examples and explanations of each of these methods will be provided for your convenience.
It is true that playing the game through any of the workarounds may not provide the same sense of refinement as playing it on a Mac natively. However, each of the methods that we are going to present to you is a working method to play Dragon Ball FighterZ, and regardless of which one you choose, you will be able to enjoy the game while also achieving fairly good performance.
How to play Dragon Ball FighterZ on Mac
Using a cloud gaming service such as Boosteroid is one method to play Dragon Ball FighterZ on a Mac fast and simply, even without the need to install the game. It is also possible to utilize a virtual machine with a Windows setup, such as Parallels or Boot Camp Assistant, in order to install Dragon Ball FighterZ. However, this method requires more time and storage space on the system.
If you're using a Mac and you want to play a game that isn't compatible with macOS, we often recommend that you first give the cloud gaming version a go. Through the use of cloud gaming services, you are able to stream games from gaming PCs that have more processing power to your own Mac. This allows you to basically play the game on a gaming PC while it is actually running on your Mac.
The advantages of using this method include the fact that it is simple to set up, you don't have to download the game, and the performance of the game will not be dependent on the technical specifications of your Mac. The disadvantage is that you will need to be always connected to a reliable and fast Internet connection, otherwise, your performance may suffer and you may experience latency. In the next paragraph, we are going to begin by showing you instructions on how to use Boosteroid in Dragon Ball FighterZ. You may skip this section if you'd rather download the game to your Mac and go directly to our instructions on how to download Dragon Ball FighterZ to your Mac if that's what you'd want to do instead.
Dragon Ball FighterZ Set Up Methods
Methods
Advantage
Disadvantage
Cloud Gaming
– No set-up required – Register and Play
– Access to a Library of over 70 top-rated free Games
– Smooth performance
– Compatible with M1 and Intel Macs
– Monthly Fee
– Requires Decent Internet Connection
– No Free Trial
BootCamp
– Free to use any time
– Windows 10 Environment

– Painful Setup
– Mediocre Performance
– Only Compatible with Intel Macs

Parallels Virtual Machine
– Easy Set-up
– Adequate Performance
– Play almost any PC game
– Windows 11 environment
– Compatible with M1 and Intel Macs
– 14-day free trial
– Yearly Fee
How to Get Dragon Ball FighterZ on Mac:
First, you will need to purchase the game. Limited time offer on CD.Keys.com for a discount – 87 % Dragon Ball FighterZ for $7.39
Now you will need to register for Boosteroid. This allows you to add Dragon Ball FighterZ to their Cloud Gaming Library. Once uploaded you can seamlessly play the game from your Mac, TV, or Mobile Device.
When Registered you will have additional access to more games for free. Pricing varies depending on the subscription plan.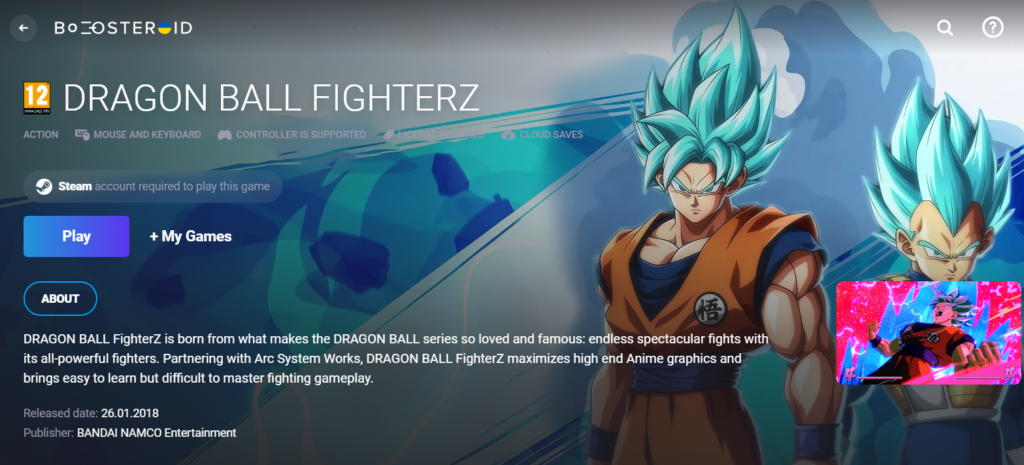 How to play Dragon Ball FighterZ on Mac using Boosteroid
Visit Boosteroid.com, create a new account there, and then log in to your account.
After that, go to the page for your account on the Boosteroid website, click Subscribe in the area labeled My Subscription, choose a payment plan and then start your subscription to the service after filling out the necessary information.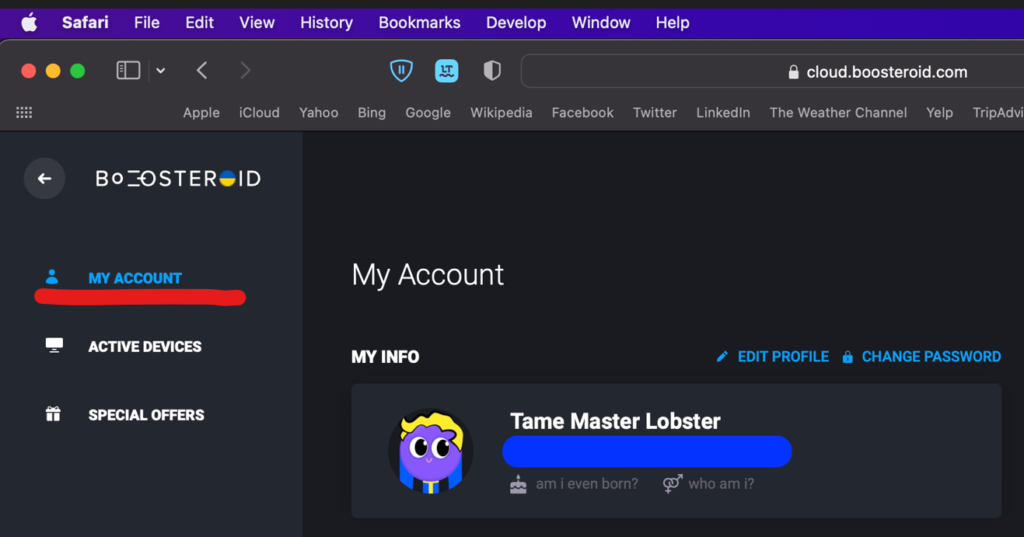 Next, go to the Dragon Ball FighterZ page on the Boosteroid website by clicking the search button at the top of the page, searching for the game, then selecting the game from the list of results that appears.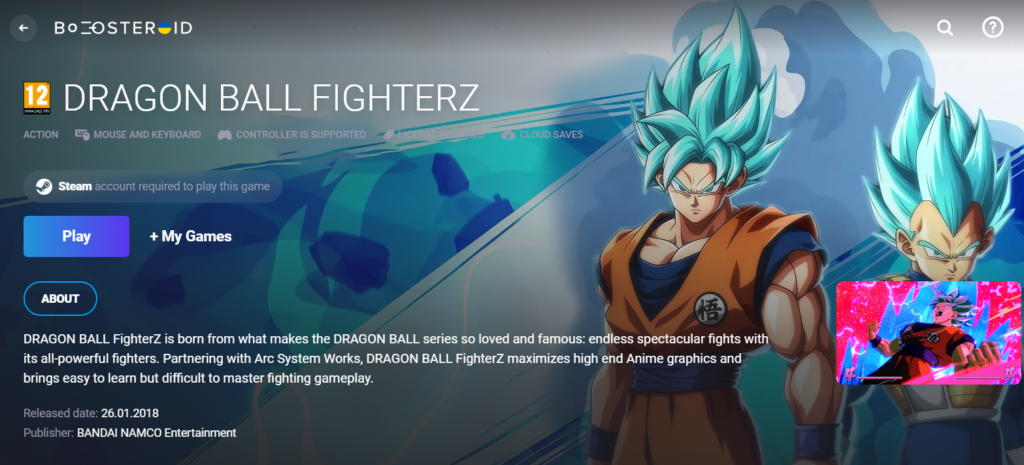 Click "Play" and then "OK" on the Dragon Ball FighterZ page to begin. After the first loading, you will be prompted to log into Steam by entering your Steam username and password.
Following that, Dragon Ball FighterZ will load on the same page. Put your browser into full-screen mode and make sure its toolbar is hidden to get the most out of the game.
How to download Dragon Ball FighterZ on Mac
To download Dragon Ball FighterZ onto a Mac, you will need to first have a Windows environment on the system. To do that, you may use either Apple's Boot Camp Assistant program or the virtualization utility Parallels, both of which can help you to install Windows on your Mac. Both of these tools are available free of charge from Apple.
You can download and play a Windows game using any of these methods, but they do the job in quite different ways and have their own advantages and disadvantages.
If you have a Mac computer with an Intel processor, you should use the Boot Camp software for best performance.
If you have a Mac computer with an M1 processor, you should use the Parallels software.
The following is a brief explanation of the steps that are required for each of the virtualization tools. You may also view more in-depth instructions for each one if you click on the links that are provided below.
Playing Dragon Ball FighterZ on Mac with Parallels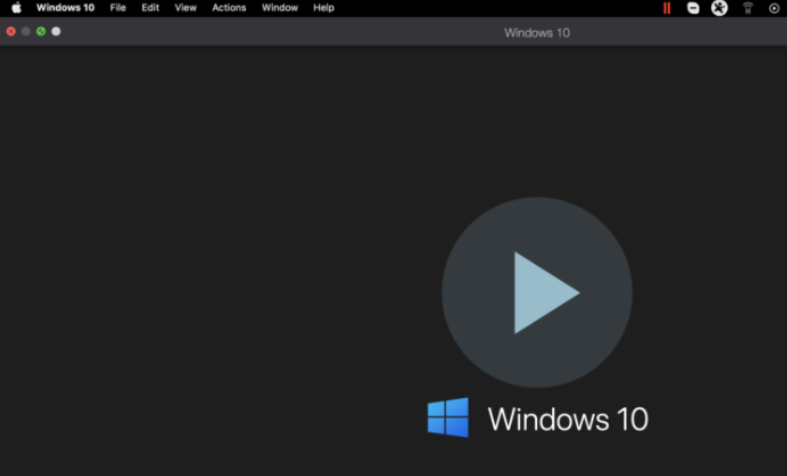 The first thing you need to do is go to Parallels.com and locate the file that will allow you to download and install Parallels on your Mac.
Install Parallels on your computer by running the .dmg file and following the directions on the screen.
Once Parallels has been installed, open it and select the "Install Windows" option to begin the process of creating a Windows VM.
Create a Parallels profile or sign in to the virtual machine using one of the other available sign-up options.
Once you enter the VM, download the Steam or the Epic Games client and use it to install the game on the virtual machine.
If you need more in-depth steps for Parallels with screenshots, check out our Full Parallels Guide.
Playing Dragon Ball FighterZ on Mac with Boot Camp Assistant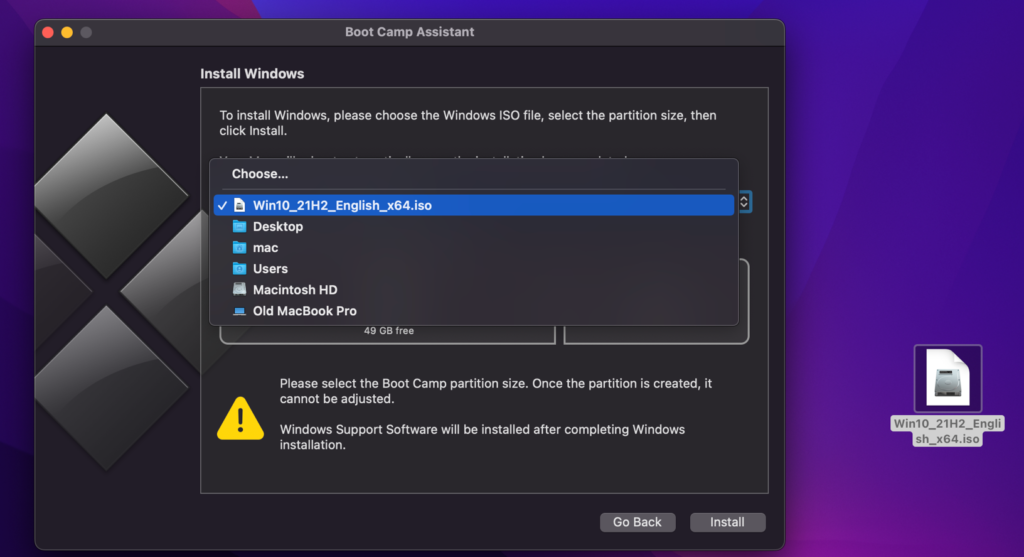 Open up Google and search for "Download Windows 10 ISO." When the first result from Microsoft appears, click on it to start the free download of a Windows 10 ISO file (the 64-bit variant).
Navigate to the Utilities folder on your Mac, launch the Boot Camp Assistant application, and then place the ISO file inside of it.
Make sufficient space for both the Windows and the macOS partitions, click the Install button, and then follow all of the installation instructions when your machine reboots.
Once Windows has been installed, you will need to personalize its settings, make an account, log in, and then utilize the Boot Camp window that appears on your computer to install the necessary Apple drivers for Windows.
Finally, you need to download Steam from the official website to the Windows partition so that you may install Dragon Ball FighterZ with its assistance.
Downloading Dragon Ball FighterZ on Mac from Steam
To begin, you'll need to create a Steam account if you don't already have one. You may sign up by just following this link and filling in the needed information.
On the Steam website, look for a button labeled "Install Steam" and click on it. Alternatively, you may just go to this page to download and install the Steam client on your Mac.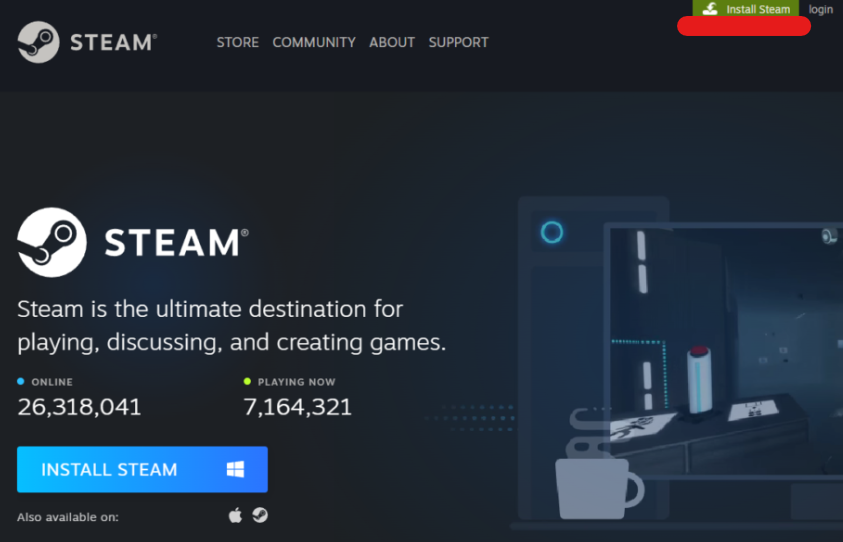 To play Dragon Ball FighterZ on the client app, go to the Store section or tab and type "Dragon Ball FighterZ" into the search bar.
Next, click on Add to Cart on the Dragon Ball FighterZ page and select Purchase, select a payment method, and then proceed to fill out the necessary information to complete the purchase of the game.
Return to the game's page once you are done with the purchase, click the Play Now button, and then click the Next button to begin the process of downloading and installing Dragon Ball FighterZ on your Mac.
Once this is done, go to the Library section of the Steam client and click on the name of the game that was installed. Then hit the Play button and Dragon Ball FighterZ should start.
Dragon Ball FighterZ on Mac M1
If you are an owner of a Mac M1 machine, and you want to play Dragon Ball FighterZ on it, you can do so via cloud gaming and by using a virtual machine created byParallels.
The Boosteroid cloud gaming option that we explained to you above allows you to play Dragon Ball FighterZ both on Macs with M1 and Intel processors without installing the game on the machine.
If you want to have the game installed on your Mac M1 you have the option of running Dragon Ball FighterZ on Parallels, just as explained in the previous paragraph.
Martina Nikolova
Martina likes to get into nitty-gritty of tomorrow's tech, from product design across to security based solutions. A long time mac user and developer, she has the expertise and strives to give new insight