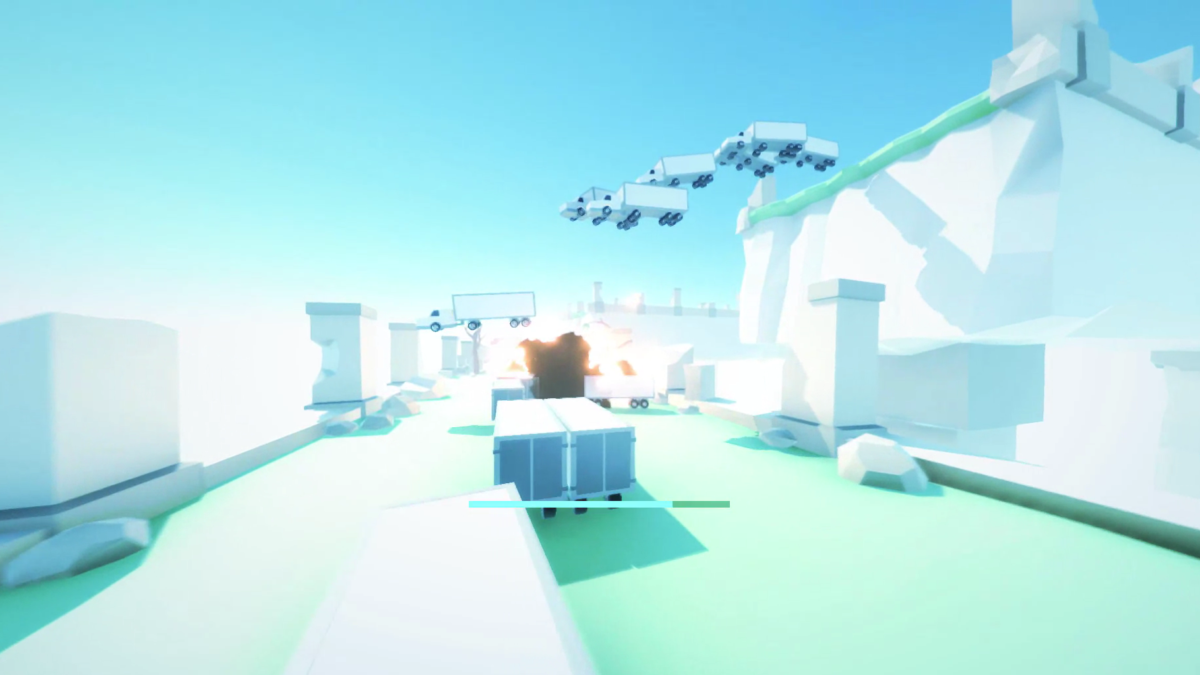 Clustertruck (Mac)
Martina Nikolova, 8 months ago
0
6 min

read
Clustertruck on Mac
Clustertruck is a platform video game where players play from a first-person perspective and navigate on top of fast-moving trucks that drive without regard to safety. The game has taken a lot of inspiration from old school games like "The Floor is Lava" where stepping on the floor would "kill" you, and requires the same type of mechanics but in a virtual setting.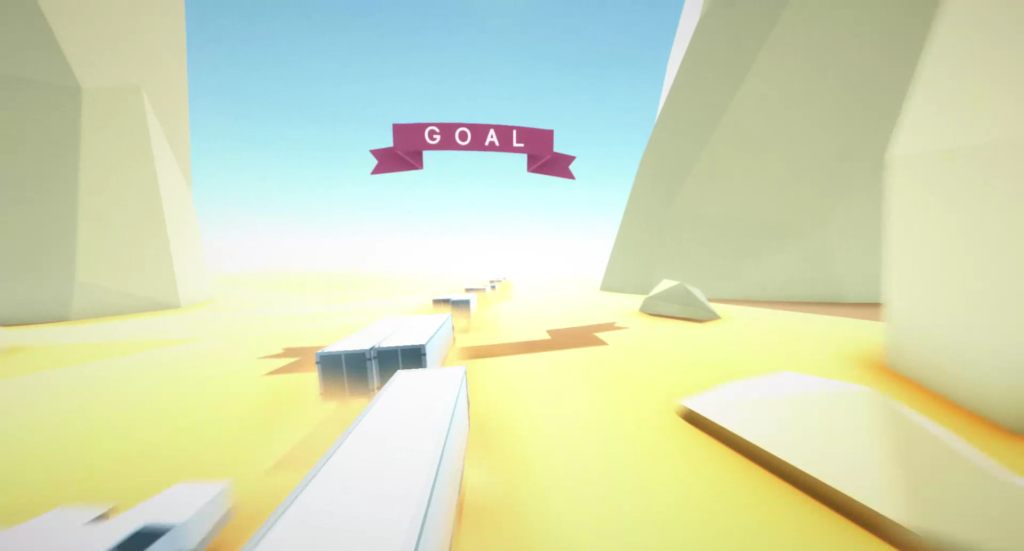 There are two convenient options for playing Clustertruck on a Mac. The game is available in a Mac OS version that can be downloaded and installed with no hitches. This is the traditional method of playing games on a Mac, but it takes up valuable storage space if you have a lot of titles.
That's why, an alternative option that we offer you is to turn to cloud gaming services like GeForce Now which allow Mac users to play games on the cloud.
Cloud gaming allows you to test out Clustertruck without worrying about installing it on your Mac. You can start playing the game directly in your browser as soon as you subscribe to the cloud service. Every Mac, even those with the M1 and M2 chips, can launch the game and play it on the cloud, so you don't need to worry about meeting certain system requirements.
Below are links to more in-depth guides that explain how to play the game natively or stream it, but first, let's take a look at our quick review of Clustertruck and its highlights.
Gameplay
The game consists of 90 different levels, 10 of which are holiday-themed (Halloween and Christmas). The player needs to pass through them in a linear fashion and achieve their end goal to move to the next one.
Each level is filled with a wide variety of hazards and obstacles that need to be overcome. For instance, there are situations where the player has to leap through rocks or land on trucks that are driving on a spinning log-like structure.
All 90 levels are spread throughout nine different worlds. What makes an impression is that there is a lot of creativity in the design of these worlds (some of them have a winter or a desert setting) and the challenges their levels present.
At the start of the game, the player's abilities are limited to exploring their surroundings by just running and jumping.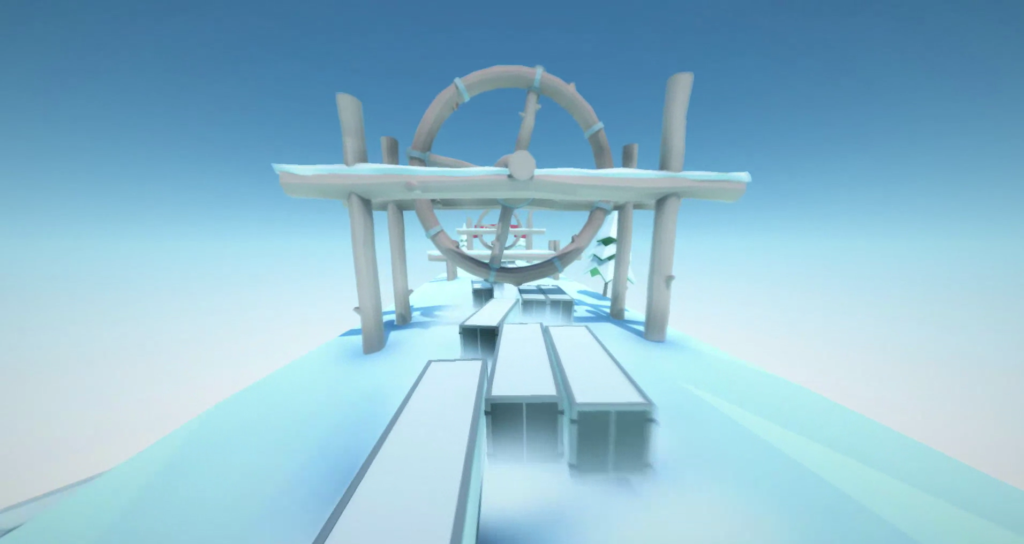 The player's score at the end of each level is determined by their time to cross the finish line and the number of style points earned by performing tricks such as leaping from a truck in midair.
When they complete the game's first world, players can use the accumulated score points to unlock new abilities, like double jumping, air dashing, slow motion, and levitation.
Getting these new abilities is important because they can be utilized to complete more challenging levels or increase the player's time and score on easier ones.
There are features like an in-game level editor that lets you adjust the options for the trucks and create as many custom maps as you want, as well as online leaderboards, and a replay system.
The controls are simple and intuitive to use, and the gameplay flows well. As you go through the levels, you'll face more difficult obstacles that will test your reflexes and timing.
What makes Clustertruck truly stand out, however, is its replay potential. It's the kind of game that can keep you occupied for hours, and every session will seem as fresh and tough as the first.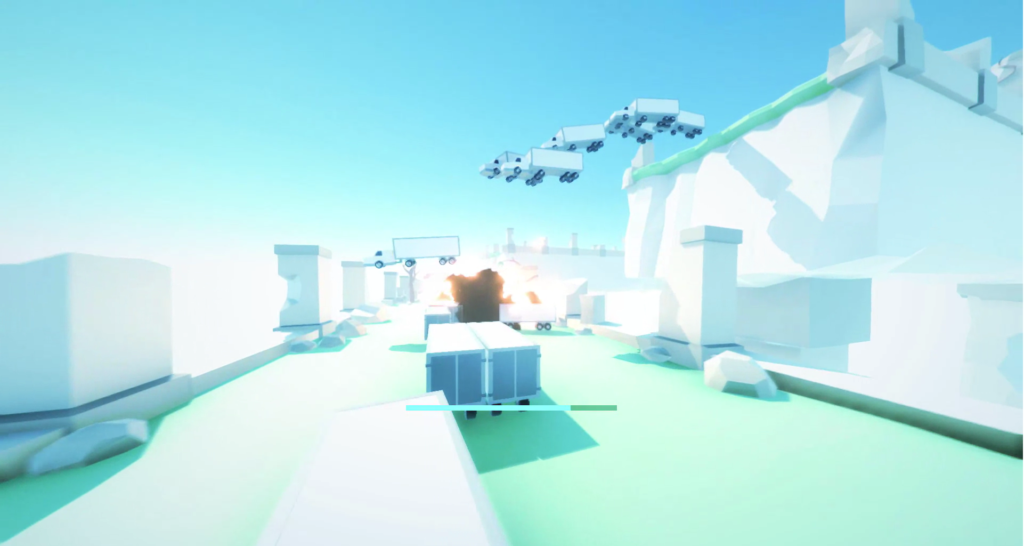 Graphics and sound
The game is eye-catching thanks to its changing environments. The atmosphere is rich in action as there is always something happening around the player. The music and sound effects are of good quality, too, fully immersing the players into the gameplay.
Conclusion
Clustertruck offers players addictive gameplay with nonstop action, and growing in difficulty levels. If you are a fan of single-player platformers, then this game can offer you intense moments and a lot of fun from the minute you decide to press the play button.
Can you play Clustertruck on Mac?
The official MacOS version of Clustertruck is available for download and installation on Steam. All you have to do to play the game on your Mac is to check the minimal system and storage requirements outlined by the game's creator and get the title.
The use of a cloud gaming service, such as GeForce Now, is another alternative that enables Mac users to enjoy Clustertruck without having to bother with any complicated setup steps. All they need before they can start playing is a browser to stream the game and a subscription to the cloud service.
How to download Clustertruck on Mac
Users who want to download Clustertruck and play it on their Mac must first download the store client program from the Steam website and then purchase the macOS version of the game. Clustertruck can then be played on a Mac after the installation is complete.
How to Play Clustertruck on Mac
You can play Clustertruck on Mac by streaming it with a cloud gaming service like GeForce Now or downloading and installing the game from a trusted gaming store.
Next, you need to choose a method to play:
Methods
Who is it for?
Cloud Gaming
(GeForce Now)
For those who want smooth performance with the ability to casually play all games with the highest visual quality in minutes.
Native version
For those who want to download and play the game locally to get a native experience.

How to play Clustertruck on Mac M1
Clustertruck can be played on a Mac M1 with no preparation whatsoever using a cloud gaming service like GeForce Now. In this way, the game can be streamed directly in the browser and played without being installed on the system.
Of course, if you prefer to download Clustertruck and have it physically on your Mac, you can get the macOS version of the game and install it from Steam. Setting it up and running it shouldn't be too much of a trouble, especially if you follow the instructions below.
Play Clustertruck on Mac with GeForce Now
You can play Clustertruck on Mac (M1 and Intel models) with Geforce Now. Read our detailed guide.
Play Clustertruck on MacOS with Steam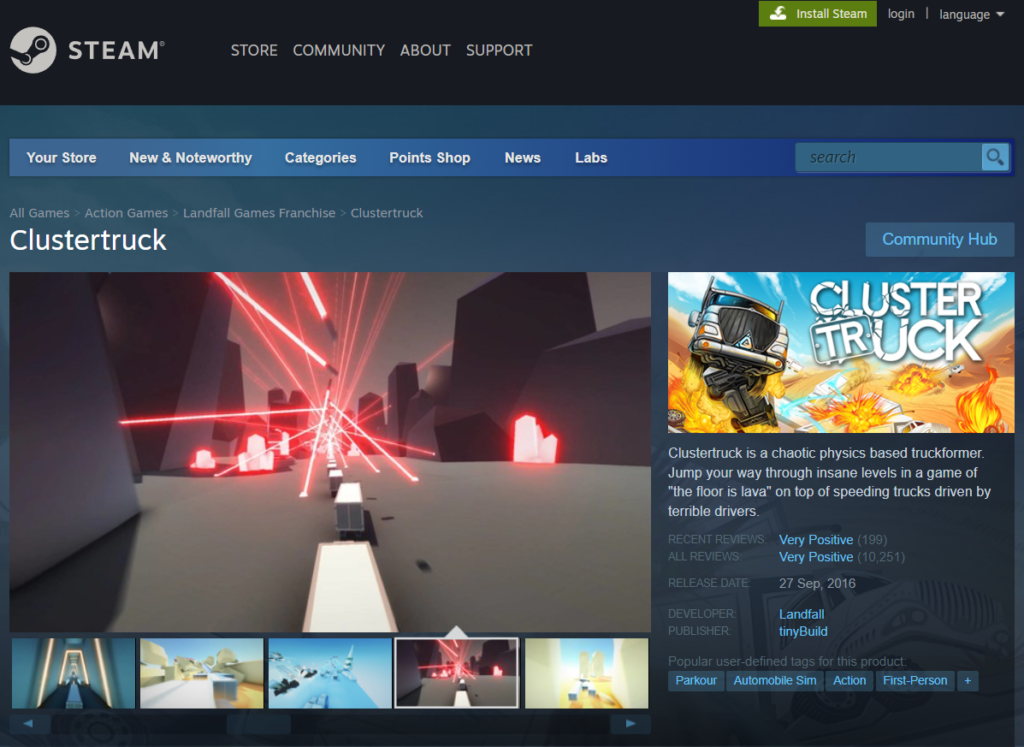 Any user who is not already logged into Steam will be required to do so before they can use any of the service's features.
The next thing to do is download the Steam client for Mac OS. You can do this by visiting the Steam website, clicking the Install Steam button in the page's top right corner, and then saving the file to your Mac.
When the download is complete, double-click the installer to begin installing Steam on your Mac.
Next, follow the on-screen prompts to complete the process and launch Steam.
The next step is to look for the game's name in Steam's built-in search bar.
When you find the game you want to purchase, select the "Buy" option to add it to your Steam library.
Once your payment has been processed, Clustertruck will instantly become downloadable through Steam.
A simple click on the "Install" button will initiate the game's download, following which you'll need to wait until the installation is complete.
When you have completed the Clustertruck download and installation, you may launch the game from the Steam games library.
Martina Nikolova
Martina likes to get into nitty-gritty of tomorrow's tech, from product design across to security based solutions. A long time mac user and developer, she has the expertise and strives to give new insight