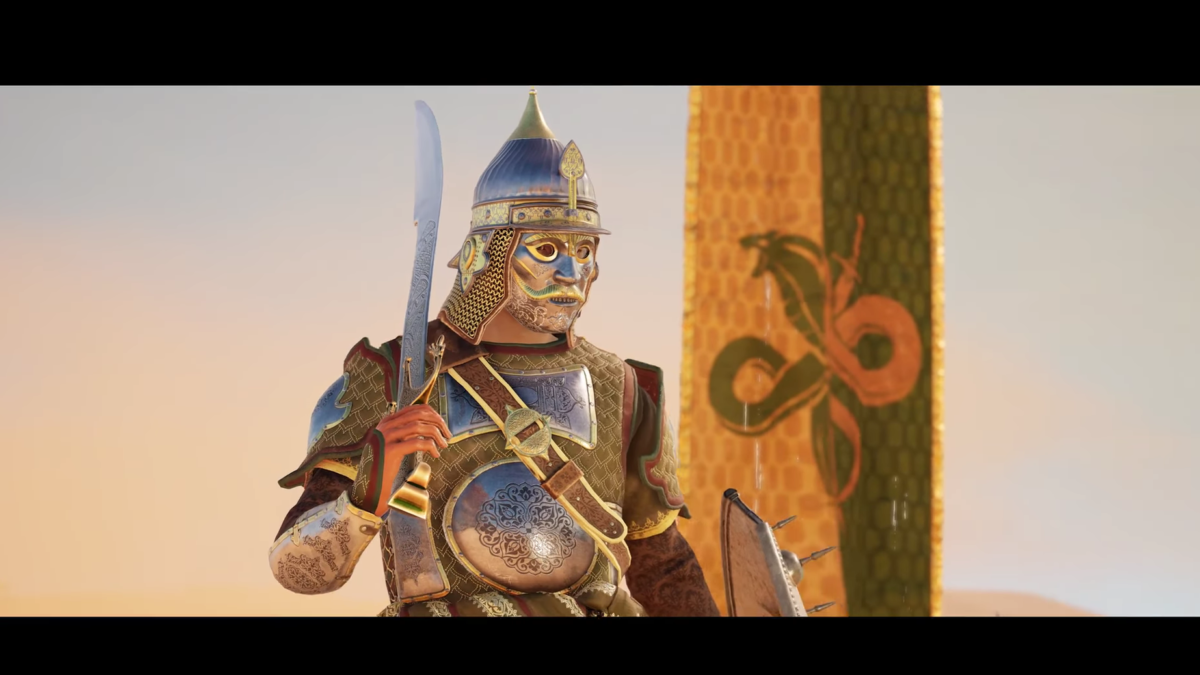 Chivalry 2 (Mac)
Martina Nikolova, 9 months ago
0
12 min

read
Chivalry 2 on Mac
Chivalry 2 is a multiplayer hack-and-slash action game, a sequel to Chivalry, played from a first-person or third-person perspective. As a new feature in the series, the game can be played either on foot or on horseback, giving the players a more immersive experience.
Classes and Weapons
If you are looking for medieval mass battles, Chivalry 2 is a game that lets you join stylishly crafted battlefields with up to 64 players at once. Some of these are objective-based team scenarios, while others are massive free-for-alls. Each map in the game has a good number of offensive and defensive targets, interesting terrain and buildings, a mix of open spaces and places to hide, and a solid rate of progression.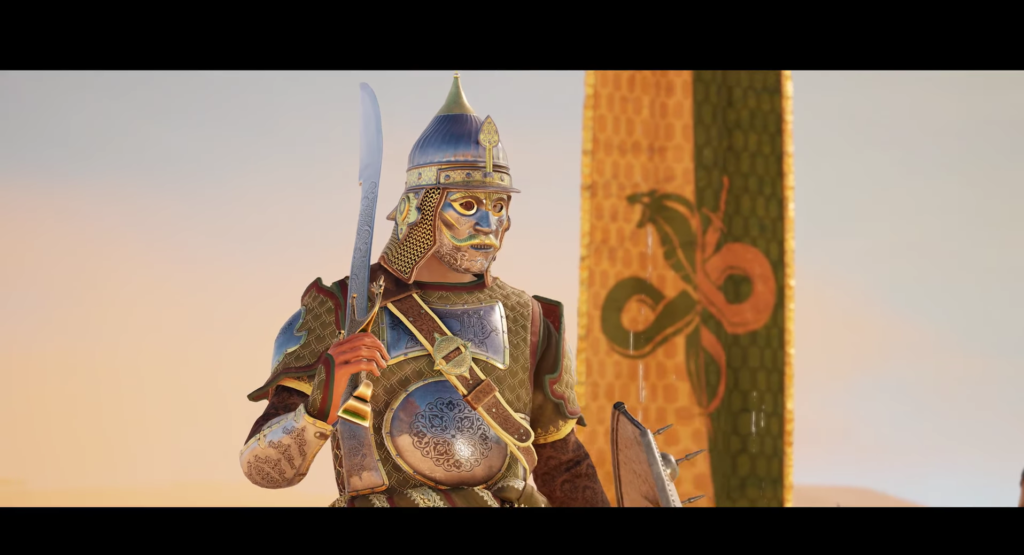 Instead of letting you create a character from scratch with all the weapons and armor, however, Chivalry gives you a choice of 12 pre-made classes organized into four archetypes. You can choose right away from four of them. The other eight need to be unlocked as you advance through the game.
Each class has its own special abilities, which are used to help the player's team rather than to improve their own combat performance. For instance, blowing a war horn can give a healing effect to an area where your teammates are. If you engage in activities that are suited for your class, your special abilities will refill faster, and if you use them at the right time, they can make a big difference in big battles.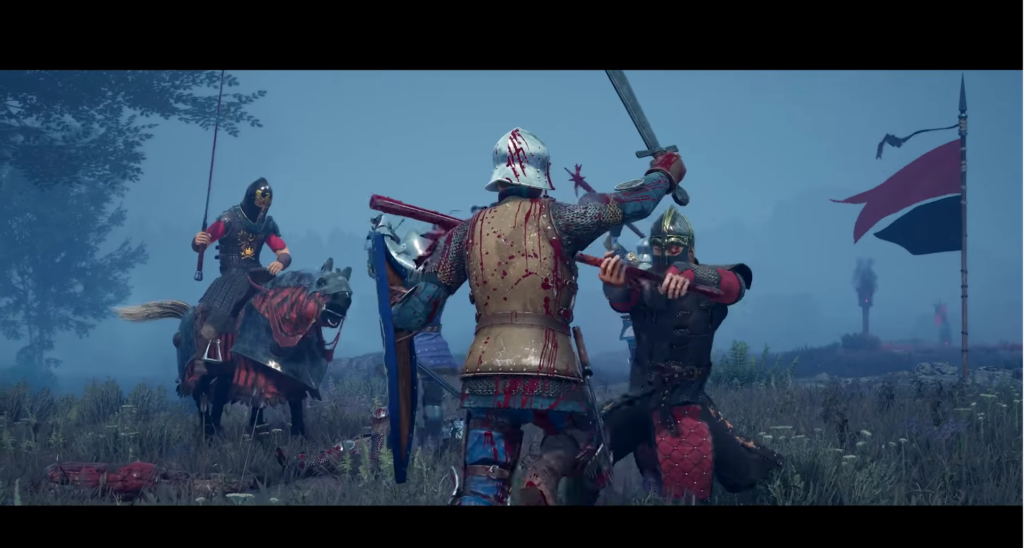 What Chivalry 2 impresses with is the wide selection of medieval melee weapons. As you join the game, you'll have access to hammers, long swords, battle axes, maces, bows and arrows, and more. Just pick the ones you like and jump straight into a battle. You can find caches of new weapons in different places on the map and use them to improve the ones you already have. You can also get more main and secondary weapons for each class, so there are a lot of reasons to keep grinding.
Combat system
The heart of Chivalry 2 is its combat system. Although it's not the most realistic medieval brawler, the pacing of the game is great. The combat has a high skill cap, but fortunately, the gap between skillful and not-so-skillful players isn't that big. The developers have done a great job at adding balance by limiting the ability of an extremely good player to dominate the battlefield and giving a chance to not-so-skilled players to shine.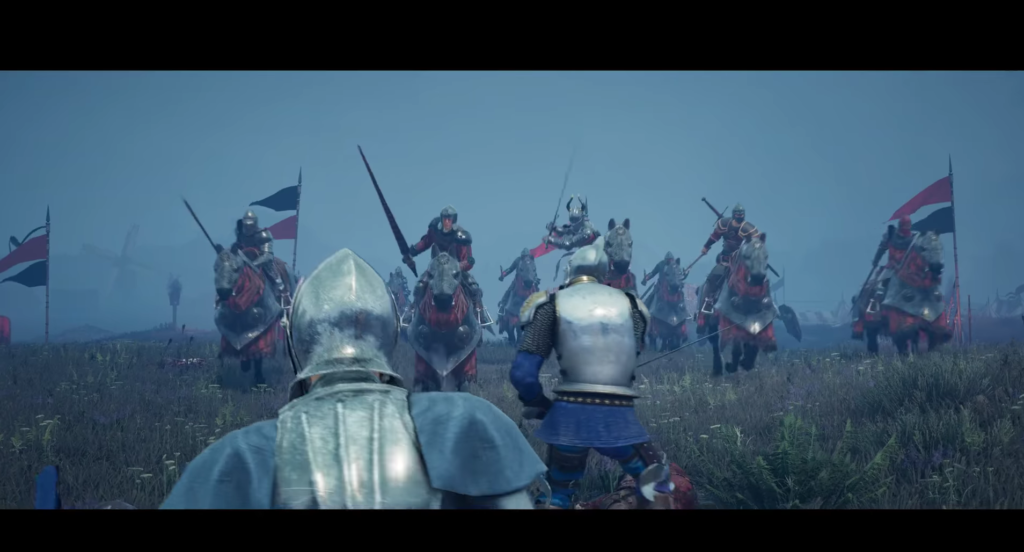 Of course, you need to be quick on your feet and responsive to your opponent's actions in order to succeed, since there are plenty of ways to attack, parry, riposte, dodge, and counter.
If you strike first, you may stop an opponent's strike and deliver damage while suffering no damage yourself. But if they block your attack, they take the initiative on the next move, and if you are too slow, they may take a quick swipe at you.
The ability to battle and defeat several enemies simultaneously is Chivalry 2's crowning accomplishment. There are three main melee attacks that you can use during combat. You can slash your enemies horizontally or vertically, or stab them. Swordplay is enjoyable, but there is also a lot of excitement in firing arrows at your enemies.
Each match lasts between 15 and 20 minutes and is won or lost depending on a set of predetermined objectives. Every match you play earns you experience and money, both of which may be exchanged for in-game cosmetics.
Visuals
From ancient coliseums and castles to sweeping woodlands, the visuals in the game are impressive and diverse.
The visual customization of your character is another thing that is worth mentioning. The depth of the soldier customization options is impressive, including facial, voice, and appearance. It's a shame that if you play from the first-person perspective, you can't really enjoy your looks much. A nice addition in Chivalry 2 is that you can finally play as a woman, though there are limited options for voice and facial customizations for each class, compared to when you play as a male.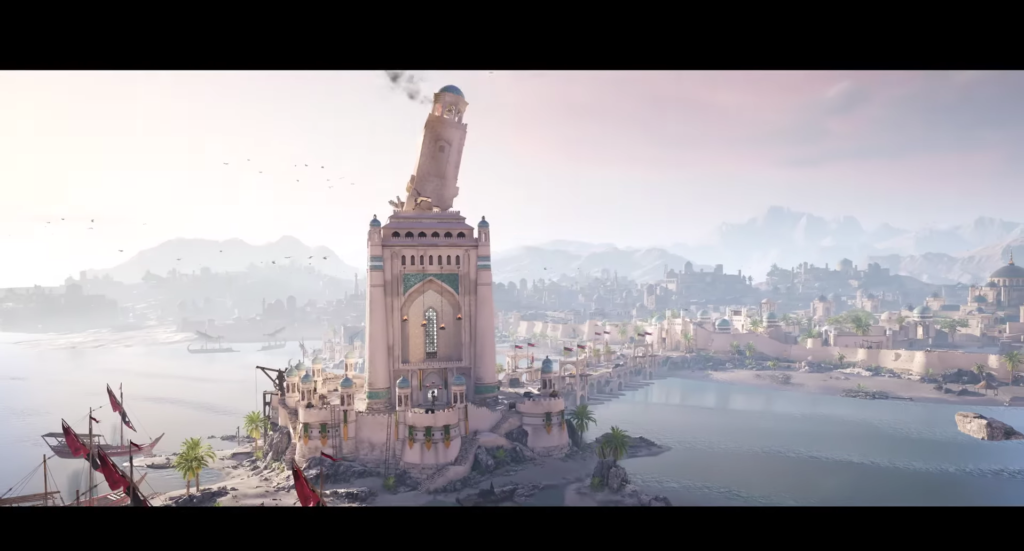 Other features that add to the visual experience include a wide selection of weapon skins, heraldic designs, and armor sets that can be purchased with real money or earned in-game cash. If you want to show off your skills with a shiny, gold-hilted sword, however, you'll need to complete a few levels with your weapon before you can buy different skins for it.
Verdict
The combat in Chivalry 2 is complex and requires some practice to master, but it's well worth the effort. The gleaming armors, the towering castle walls, and the variety of in-game goals keep things fresh. A well-made tutorial gives you everything you need to jump right into the battle. The gameplay is exciting and intense, and you're never more than a few seconds from your next fight.
Can you play Chivalry 2 on Mac?
Despite not having a native macOS version, Chivalry 2 can be played on a Mac in a number of ways. To play Chivalry 2 on a Mac right away, you can use cloud gaming services like Boosteroid and GeForce Now, or install Windows on your system through software like Parallels and Boot Camp. In fact, we're going to explain to you each of the methods above during the next few paragraphs. You can read the instructions and decide which solution is the best for you.
How to play Chivalry 2 on Mac
Cloud gaming services like Boosteroid and GeForce Now make it possible to stream games like Chivalry 2 to your Mac in no time. If streaming games is not your preference, you may use emulation software like Parallels or Boot Camp Assistant to download and play Chivalry 2 on a Mac. To help you make an informed decision, below we have included a table with the pros and cons of each method.
Chivalry 2 Set-up Methods
Methods
Advantage
Disadvantage
Cloud Gaming
– No set-up required – Register and Play
– Access to a Library of over 70 top-rated free Games
– Smooth performance
– Compatible with M1 and Intel Macs
– Monthly Fee
– Requires Decent Internet Connection
– No Free Trial
Parallels Virtual Machine
– Easy Set-up
– Adequate Performance
– Play almost any PC game
– Windows 11 environment
– Compatible with M1 and Intel Macs
– 14-day free trial
– Yearly Fee
BootCamp
– Free to use any time
– Windows 10 Environment

– Painful Setup
– Mediocre Performance
– Only Compatible with Intel Macs

How to get Chivalry 2 on Mac
To play Chivalry 2 on Mac, you need to purchase the game from Steam or Epic Games. Here's a nice offer from CDKeys for the Epic version of the game (it is a limited-time offer). After that, you can play it without downloading it by signing in with your gaming store account and using Boosteroid or GeForce Now, or you can get Chivalry 2 on Mac with the help of Parallels, or Boot Camp.
Once you have the Steam or Epic Games version of Chivalry 2, you can register in the Boosteroid cloud gaming service and use it to stream the game to your Mac, iPhone, iPad, and Apple TV.
Play Chivalry 2 on Mac with Boosteroid
A Boosteroid account and subscription are all that's needed to play Chivalry 2 on a Mac. Once you have both, play Chivalry 2 on Mac with Boosteroid, by signing in and then clicking on the Play button on the game's page.
The best part about using Boosteroid is how easy and streamlined the process is. Games may be started immediately without having to wait for the download to finish or free up valuable hard drive space on your Mac. Furthermore, the hardware specifications of your Mac are of no importance. Your gaming experience is entirely dependent on the quality of your Internet connection. Boosteroid suggests <25mbps/>20ms Internet for optimal performance.
Here's what you have to do if you want to give Boosteroid a try:
The first thing is to visit Boosteroid.com and sign up for an account.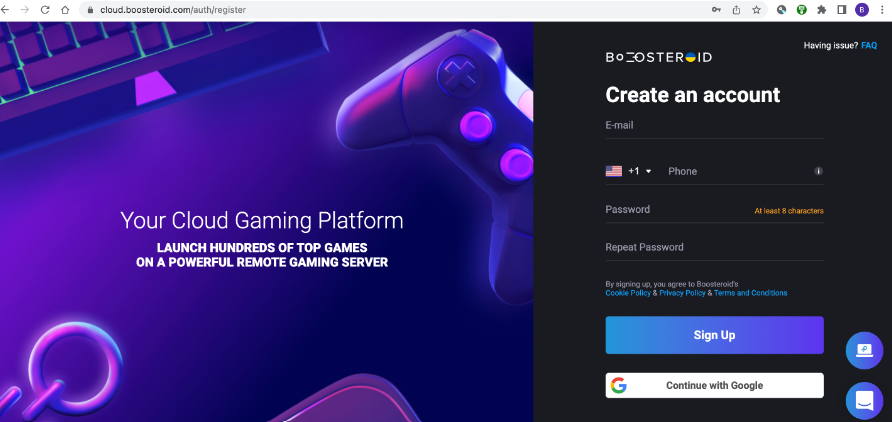 After logging in, go to your profile settings by clicking your name in the upper right corner, and then select Subscribe.
To start your Boosteroid subscription, just choose a plan, select a payment method, and fill out the necessary information.
Then, search for "Chivalry 2" in the top-right search bar, and choose the game's tile from the list of results.
Please note that Boosteroid supports Chivalry 2 on both Steam and Epic Games store. Make sure that you select the version of the game store you prefer.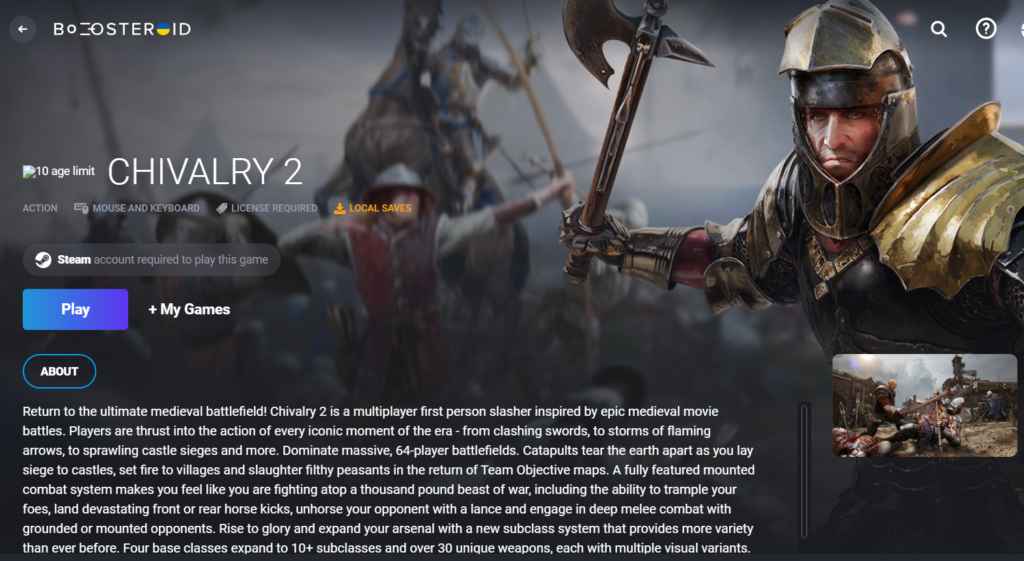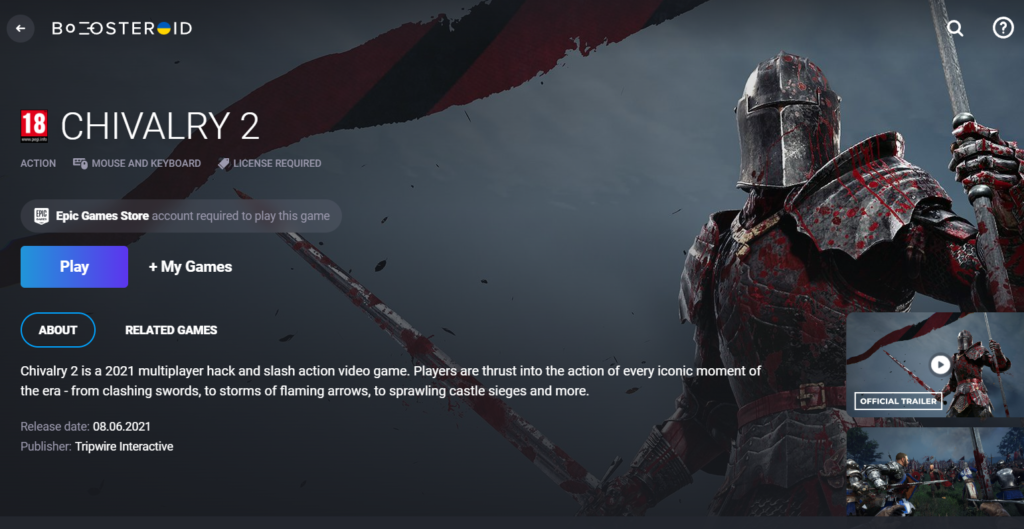 Select Play on the Chivalry 2 Boosteroid page, and then confirm that you are OK with connecting to the store you selected.
Once you reach the store login page, fill in your login credentials.
Chivalry 2 will launch in a few seconds. If the game doesn't launch immediately, you may launch it from your store Library.
Play Chivalry 2 on Mac with GeForce Now
Chivalry 2 may be played on a Mac with GeForce Now after signing up for an account with GeForce and installing the service's client app for macOS. To start Chivalry 2 on your Mac with GeForce Now, you need to first launch the client and then search for the game.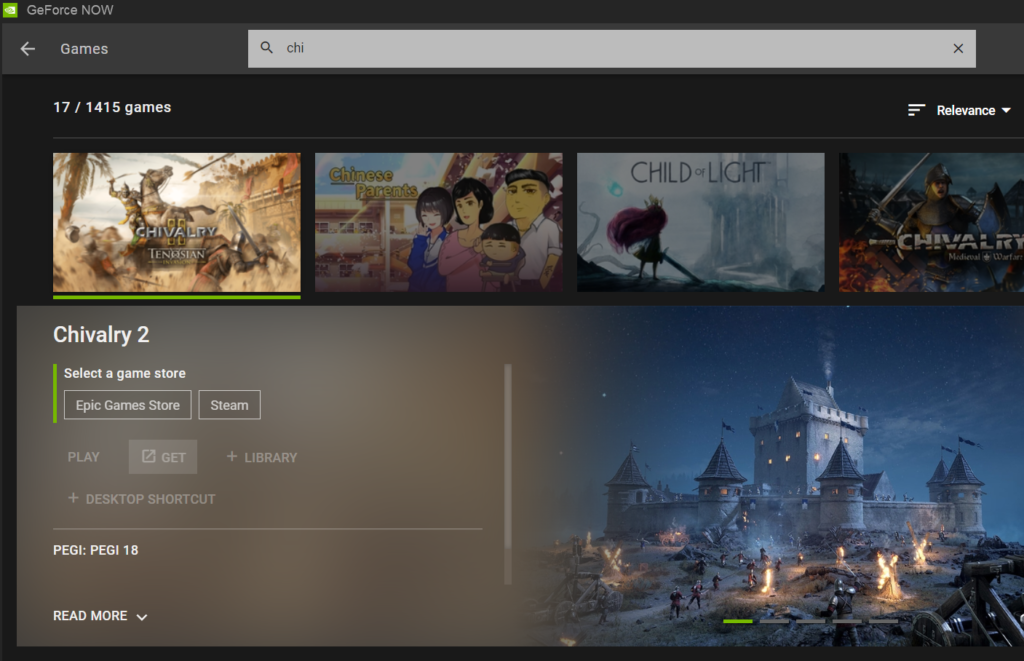 GeForce Now, like Boosteroid, lets you play games without downloading them by streaming them to your Mac. To play Chivalry 2 with GeForce Now, you will need to log in with your Epic Games account. Our brief instructions for installing and using this service are provided below.
To sign up for GeForce Now, first, visit the website, then choose the Join Now button, and select a subscription plan.
The Mac OS client for GeForce Now may be downloaded from the website.
Third, install the client app and login it with your GeForce Now credentials.
In the app's search field, enter "Chivalry 2", choose the game from the results, and press the Play button.
Accept to connect your Epic Games or Steam store account to the service by clicking Continue, then wait for the game to load.
Please see this page for more information on how to use GeForce Now.
How to download Chivalry 2 on Mac
Chivalry 2 requires Parallels software installed or a Windows partition on a Mac created with Boot Camp before it can be downloaded. Once you set any of those two alternatives, Chivalry 2 may be downloaded and played locally on a Mac.
Chivalry 2 is not available for direct download on Mac since it is not supported by Apple's operating system.
You may use Parallels to create a Windows virtual machine within your Mac, thereby making Windows run inside macOS. Most Windows games should run OK under Parallels, but keep in mind that your Mac's hardware resources will have to be shared between the two operating systems
Unfortunately, only Intel-based Macs are compatible with Boot Camp, which allows you to install Windows 10 on a separate drive and effectively transform your Mac into a Windows PC when booting from the Windows sector.
Chivalry 2 on Mac M1
A cloud gaming service like Boosteroid or GeForce Now is your best bet for playing Chivalry 2 on a Mac M1. Streaming the game through this method won't take any time and does not require any special skills. Alternatively, if cloud gaming is not your thing, Chivalry 2 may be played on Mac M1 by installing it on a virtual machine created using Parallels.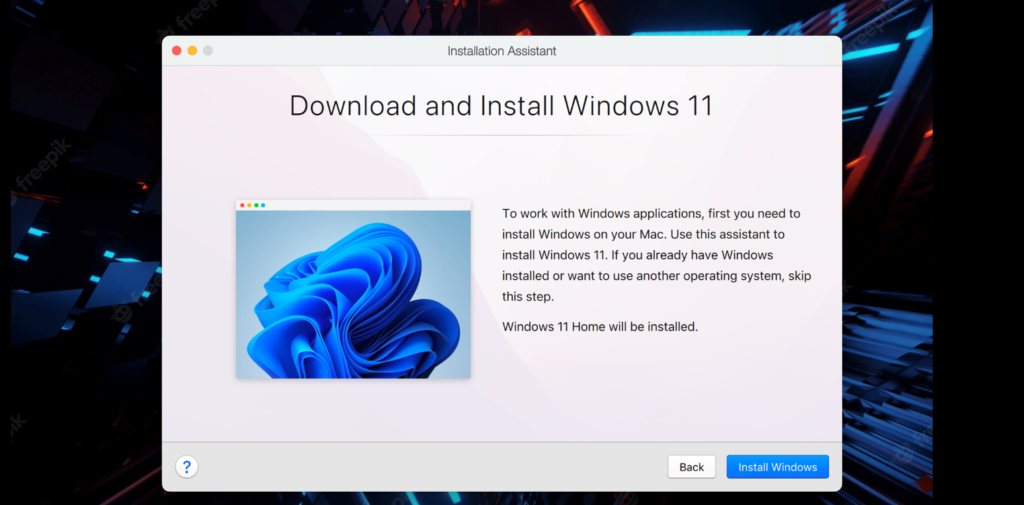 While playing games in Parallels may place a significant burden on Mac's hardware, M1 Macs are powerful enough to handle the task, so you shouldn't have any trouble running Chivalry 2 on a Parallels virtual machine.
If you want to learn more about installing and using Parallels, we advise you to read our full guide on the subject. But if you just need a summary of the instructions, you can read them here:
First, get Parallels from their website and save it on your computer.
Then, double-click the Install Parallels Desktop icon inside the Parallels.dmg file to begin the installation process.
Third, choose Install Windows and wait for the Windows VM to be created. The process shouldn't take long.
Then, sign up for an account on the Parallels website and use it to access the virtual machine.
Five, download Steam or the Epic Games launcher to the virtual machine and install Chivalry 2 through the client.
Play Chivalry 2 on Mac with Boot Camp
Before you can play Chivalry 2 on a Mac, you'll need to first install Windows with the help of the Boot Camp Assistant app. Next, use Boot Camp to access your Windows partition, where you can install Steam or the Epic Games launcher and download the game.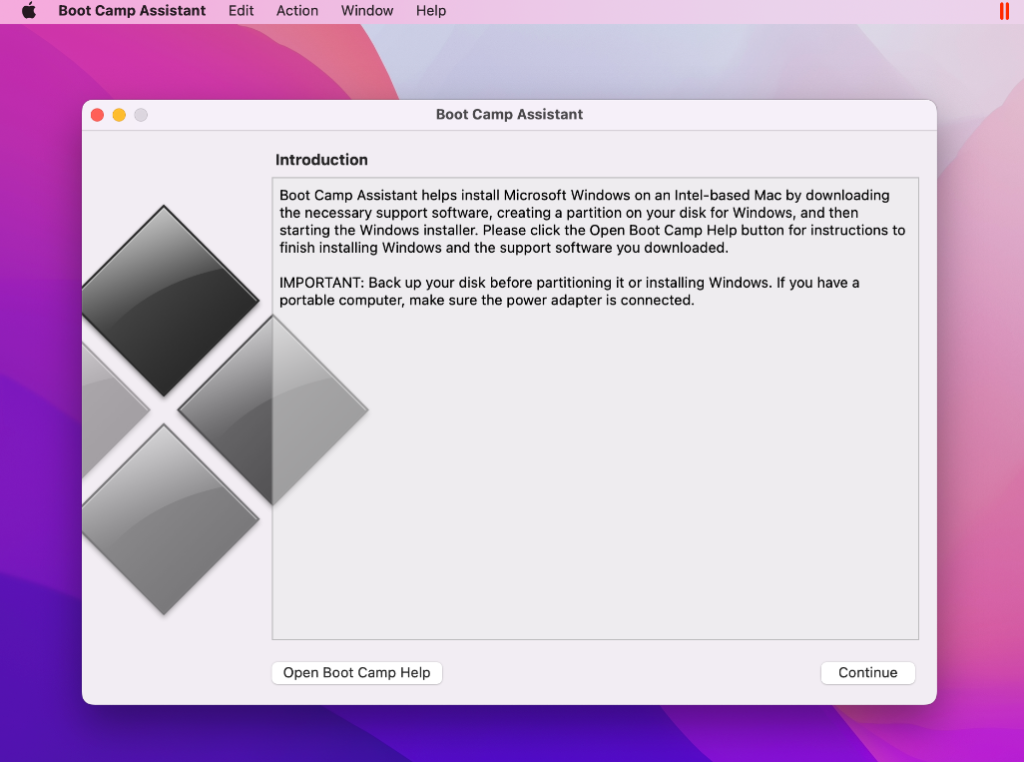 Through Boot Camp, you may partition your hard drive in two, with Windows running on the second partition. To run Windows-only programs like Chivalry 2, you may boot into Windows and use your Mac as if it were a Windows PC. Unfortunately, this can't be done on M1 Macs since they don't support Boot Camp software.
Click here for our comprehensive guide on installing Windows on an Intel Mac so you may play Chivalry 2 or any other Windows game. Or check out the next lines for a quick summary of how to set up Boot Camp:
To install Windows 10 on an Intel-based Mac, you need to download a 64-bit Windows 10 ISO file from the official site of Microsoft.
After you save the file, go to Applications/Utilities on your Mac and locate Boot Camp in the Utilities folder. Open the app, and then import the ISO file.
Adjust the disk partitions for both Mac OS and Windows as required, and then choose Install.
Follow the on-screen instructions to set up Windows 10.
After the installation of the operating system is complete, configure Windows and install any updates or drivers that may be required.
Last but not least, install Steam or the Epic Games launcher on Windows and download Chivalry 2 with it.
Martina Nikolova
Martina likes to get into nitty-gritty of tomorrow's tech, from product design across to security based solutions. A long time mac user and developer, she has the expertise and strives to give new insight