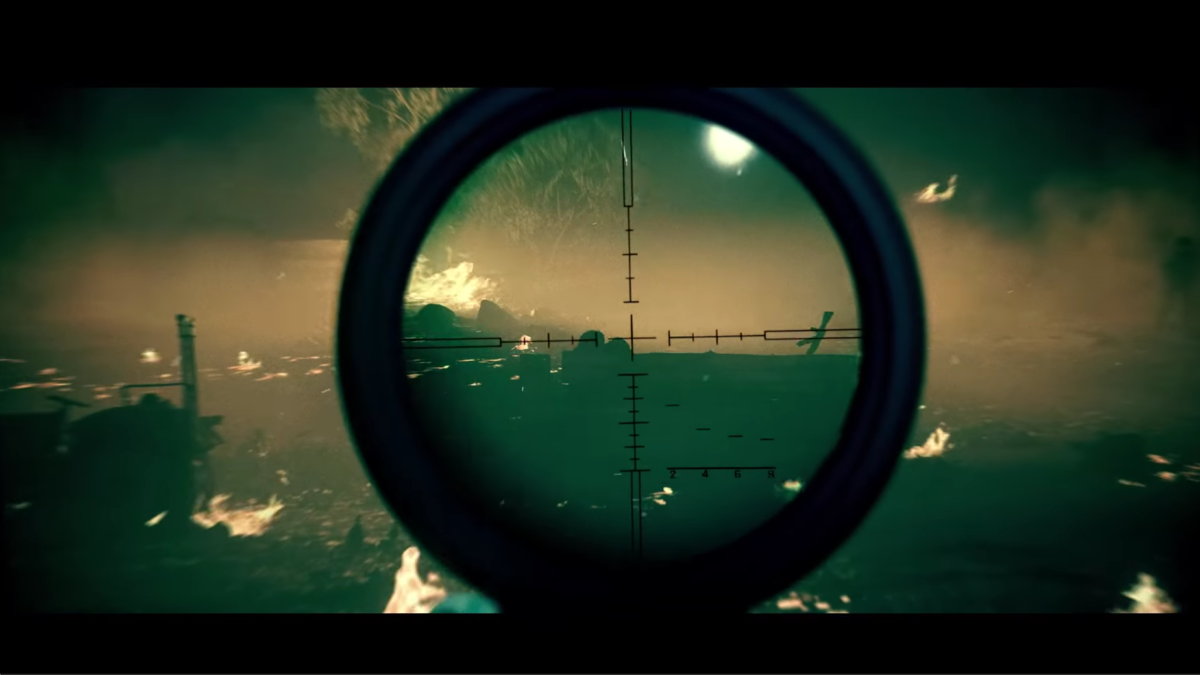 Call of Duty: Modern Warfare II (Mac)
Martina Nikolova, 11 months ago
2
9 min

read
| | | |
| --- | --- | --- |
| Methods | Specifics | Who is it for? |
| Parallels Virtual Machine | 1. Easy setup. 2. Moderately good performance with high compatibility. 3. Runs on Windows 11. 4. Requires a yearly fee, but has 14-day free trial to test it out. | For those willing to let their mac run hot in order to get adequate performance in a native experience. Overall better performance, compatibility and results than Bootcamp, but for a fee (if you don't use the free trial or it has run its course). |
| BootCamp | 1. It's free. 2. Unstable performance (drops and hitches). 3. Compatible only with Intel Macs. 4. Installs a Windows 10 layer. 5. Lots of setup needed. | For those who don't have a good internet connection or don't like cloud gaming and don't mind sacrificing visual fidelity and performance to get a native experience. |
Call of Duty: Modern Warfare II on Mac
Call of Duty: Modern Warfare II is a first-person shooter developed by Infinity Ward and published by Activision. The game is the nineteenth in the Call of Duty series and a follow-up to the 2019 reboot.
Throughout the game, players visit some fictional and some real locations and take part in the recreation of events, based partially on actual events that occurred in the world and are reflected in the game's storyline. The adventure takes you all over the world, to cities like Amsterdam, Mexico City, Chicago, and even to the in-game created city of Al Mazrah. These locations make for a welcome change of pace between missions, filled with activities like nighttime stealth operations, desert combat, jail escape, and more.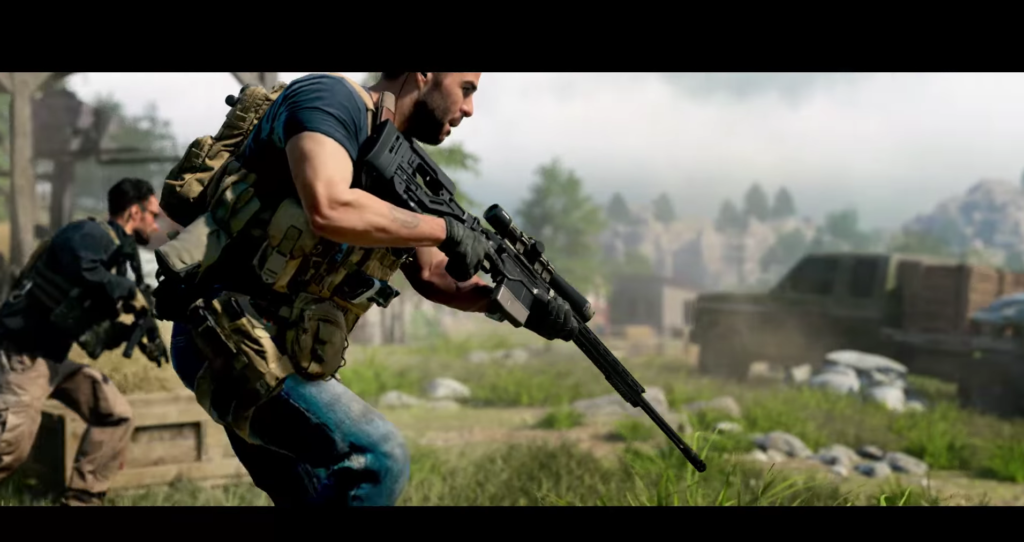 At the core of the game is Task Force 141, a multinational special operations team led by SAS Captain John Price, which is supported by a number of allies.
The main enemy is an Iranian Quds Force commander called Major Hassan Zyani, who is an ally of the Urzik terrorist group Al-Qatala.
The plot follows the events after an American airstrike kills Al-Qatala commander, General Ghorbrani. Players take on the role of a member of Task Force 141. As part of the team, they have to deal with Ghorbrani's successor, Hassan Zyani, who swears vengeance and joins forces with a global drug gang to transport stolen U.S. ballistic missiles. The mission of Task Force 141 is to stop Hassan from firing missiles at U.S. targets.
Single-player mode highlights
Modern Warfare II introduces refined artificial intelligence algorithms in the campaign, improved water physics and swimming mechanics, and a reworked vehicle system.
Some of the new gameplay elements and ways to move around the map include diving to prone, mantling, and ledge hanging. The ability to cancel a slide has been removed. Leaning out of car windows, climbing up onto the roof, and stealing cars are all new ways to play with vehicles.
Changes to the Gunsmith systems make it possible for players to customize their equipment to their liking. The game features a rich selection of weapons. There is a noticeable slowdown in the gameplay, which allows for better gun control and precision.
The leveling system in Modern Warfare II is more complicated than in previous Call of Duty games, where you simply get access to more powerful weapons as you progress and acquire new attachments for each weapon as you use it.
In the latest installment, you can still level up and unlock new weapons, but some of them will require you to kill a particular number of enemies with another weapon before you can use them.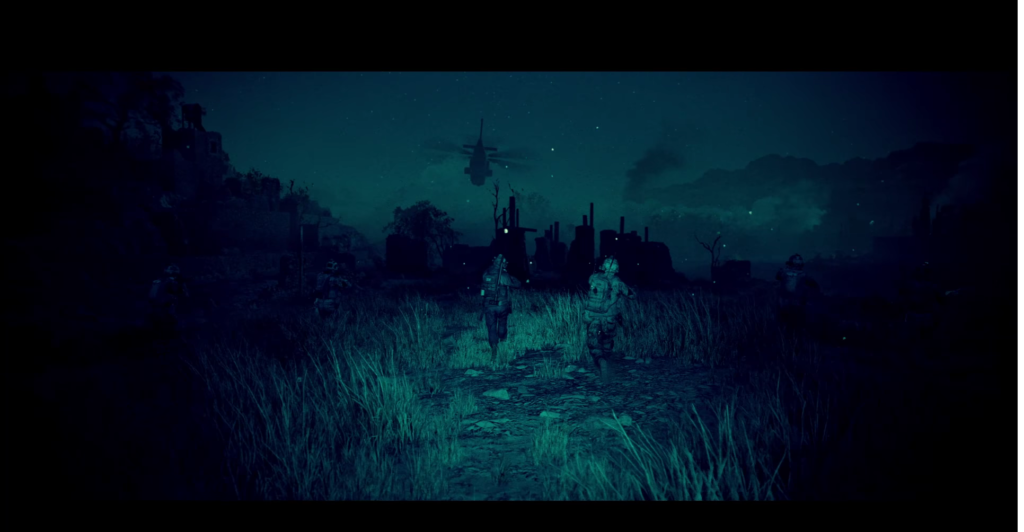 Another highlight is that the character you play as and the enemies you fight against have more depth and personality than in previous games thanks to the addition of conversation options.
The game also comes with support for a third-person perspective.
Multiplayer mode highlights
Modern Warfare II now has two new multiplayer game modes: Knockout and Prisoner Rescue. In Knockout, two teams compete to grab a package with a limited number of lives, and in Prisoner Rescue, one team tries to free a prisoner while the other team aims to stop them. The two-player cooperative Special Ops mode makes a return with a new three-player action called Raids.
Missions
Call of Duty: Modern Warfare II's campaign has a total of seventeen missions to complete. These missions range from large-scale cinematic fights to stealth missions.
The main story is full of surprises and betrayals and revolves around the search for the stolen missiles and the defeat of the terrorists. The developers have successfully balanced between paying tribute to the classic series and providing a fresh, exciting story.
There are missions in the game that are more open-world than others, giving you the chance to try out different ways of fighting.
Some stealth missions give you the freedom to explore the area in search of the ideal sniper position from which to kill with precision. Others just provide you with a variety of routes to choose from while planning your attack or sneaking past your foes. This freedom, while not as expansive as an open-world role-playing game, is a nice change of pace from the typical Call of Duty story structure.
Visuals and sound
All of MWII's environments, from rocky mountains and deep forests to desolate military camps, look fantastic. Great attention to detail is put into the recreation of nature, the locations, and the impressive lighting effects. The faces of the characters strike you with a realistic look.
Infinity Ward has developed a whole new 3D audio engine that is a crucial component. Players can immerse themselves in the action thanks to the sound effects added to footsteps and distant noises. If you listen carefully, you could track an enemy's precise location solely by the sounds they make as they try to ambush you. The visual and audio effects of gunfire and explosions are also of high quality and are as tense as ever.
Can you play Call of Duty: Modern Warfare II on Mac?
Mac users can play Call of Duty: Modern Warfare II and other Windows games that are not officially supported for Mac after installing a Windows virtual machine with programs like Parallels or Boot Camp.
Unfortunately, Call of Duty: Modern Warfare II cannot be played on your Mac natively, thus you need to make use of some workarounds. You may always try running the game in a Windows-emulated environment if you're dead set on playing Call of Duty: Modern Warfare II but your Mac doesn't support it. Here, we'll explain your options and provide you with the needed instructions.
How to download Call of Duty: Modern Warfare II on Mac
If you want to download and play Call of Duty: Modern Warfare II, you'll need to run Windows, either as a virtual machine or from a partition in your Mac's hard disk. In this way, you can get past the game's lack of native Mac support and run the Windows version of the game on the system.
A virtual machine application like Parallels for Mac may be used to run Windows 10 or Windows 11 on a Mac. The program is designed to run without a hitch on both Intel and Silicon-based Macs.
There is an alternative way to install and operate Windows 10 using the Boot Camp Assistant, which comes preinstalled on all Intel-powered Macs. It's unfortunate that M1 Macs can't run the Boot Camp Assistant program because of incompatibilities with the hardware.
How to play Call of Duty: Modern Warfare II on Mac
If you have Windows installed on your Mac through Parallels or Boot Camp, you can download Call of Duty: Modern Warfare II and play it locally.
How to get Call of Duty: Modern Warfare II on Mac
You can get Call of Duty: Modern Warfare II on Mac by purchasing it on Steam. Then, you can download it on your Mac after installing Windows with Parallels or Boot Camp Assistant.
Play Call of Duty: Modern Warfare II on Mac M1
Call of Duty: Modern Warfare II can be played on a Mac M1 with the help of a Windows virtual machine created using Parallels. Another alternative to playing games that are not Mac-supported is cloud gaming. However, since Call of Duty: Modern Warfare II is a new release, at the time of this writing, the game isn't widely available on popular cloud gaming platforms.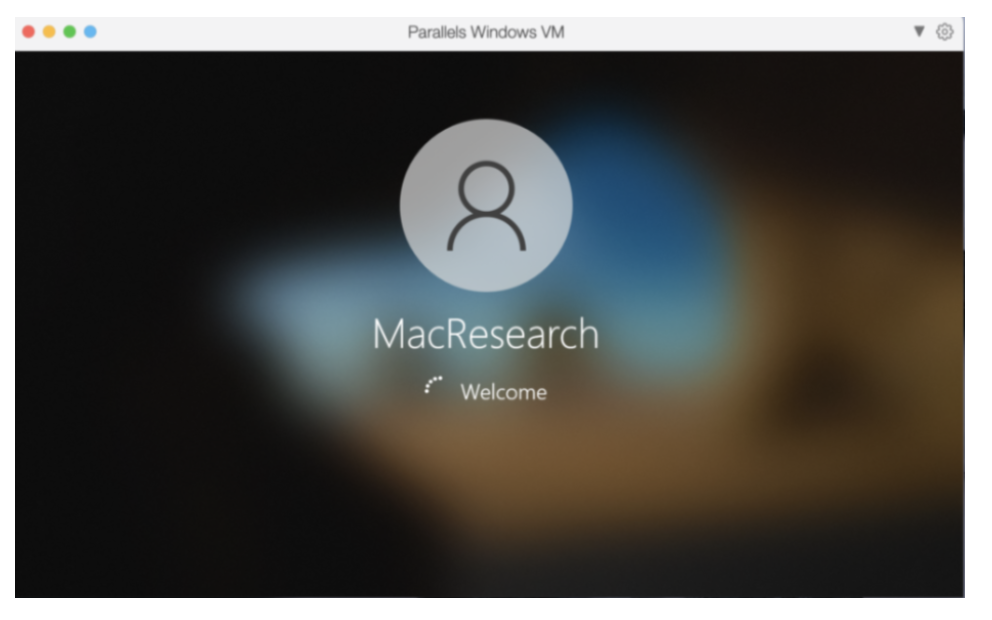 In the next paragraph, we'll explain how to set up Parallels on a Mac so that you can play the game locally. If you want to know in detail how to create a Windows virtual machine with Parallels, there's a comprehensive guide for that on this link. A short description of the steps is explained below:
First, the Parallels installation package must be downloaded from the official website.
Next, double-click the file that you've saved and choose "Install Parallels Desktop" to get started with the installation. You will be required to provide admin access to the software before continuing.
After the program launches, select the Install Windows button and then sit tight while the virtual system is set up.
To use your virtual computer, you must create a Parallels account and log in with it.
After logging onto your virtual PC, download and install Steam on it, and then play the game.
Play Call of Duty: Modern Warfare II on Mac with Bootcamp
On an Intel Mac, you can play Call of Duty: Modern Warfare II by running the Bootcamp Assistant and installing Windows using an ISO file. Here are some quick guidelines to help you with the process.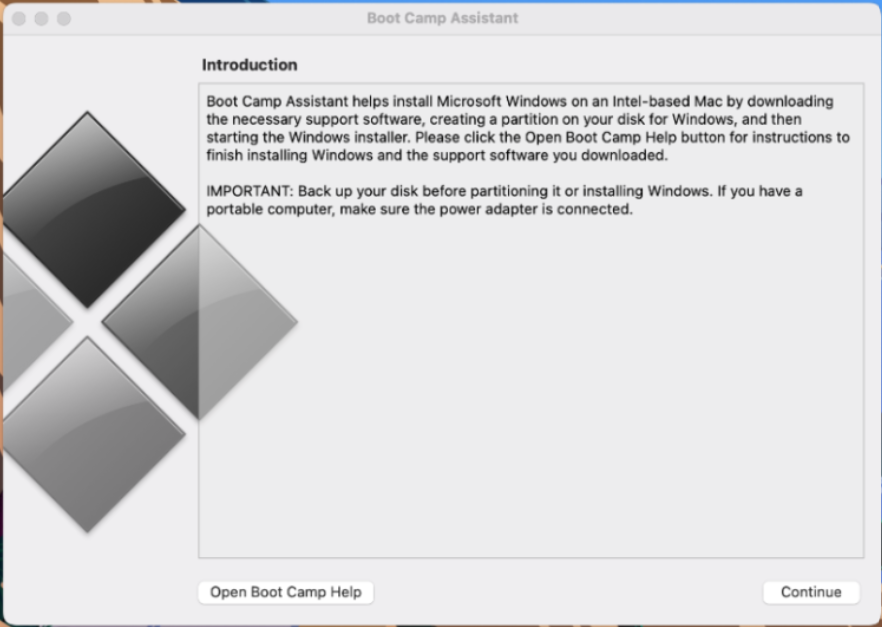 The process of installing Windows using Bootcamp on an Intel-based Mac in order to play Windows games could be time-consuming. If you are using a Mac with an M1 processor, however, you need to use Parallels to set up a virtual machine.
Here you can find a detailed guide on how to use Boot Camp Assistant to set up Windows on your Mac. A summary of the instructions is provided below for your convenience:
First, you get the Windows 10 ISO file for 64-bit architecture from the Microsoft website.
Boot Camp Assistant may be accessed from the Utilities sub-folder of the Applications menu. Just launch the program and load the Windows 10 ISO file.
Clear some space on your hard disk before installing Windows 10 or Call of Duty: Modern Warfare II.
Then, restart your Mac, and the Windows setup wizard will appear.
Following Windows setup and driver installation, you are ready to start using your new operating system.
Finally, get Steam and use it to download Call of Duty: Modern Warfare II files to the Windows partition.
After you complete the steps, you will be able to use your Mac to play Windows games in exactly the same way as if you were using a Windows PC.
Martina Nikolova
Martina likes to get into nitty-gritty of tomorrow's tech, from product design across to security based solutions. A long time mac user and developer, she has the expertise and strives to give new insight