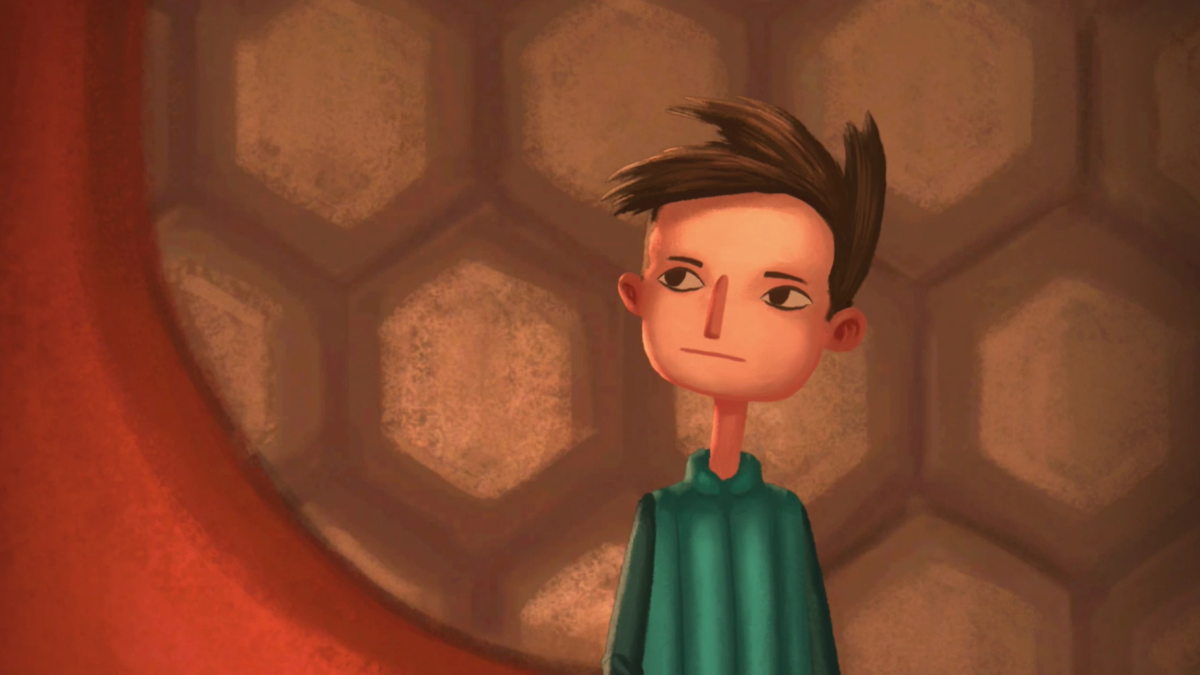 Broken Age (Mac)
Martina Nikolova, 8 months ago
0
6 min

read
Broken Age on Mac
Broken Age is a point-and-click adventure game that immerses players in a compelling story, told by talented voice actors, and filled with hilarious jokes and puzzles. The title impresses with hand-drawn animation and engaging gameplay that involves two playable protagonists who live in different worlds. The player is free to shift between the characters' individual stories as they guide each of them toward self-discovery and navigate them through the challenges that come along the way.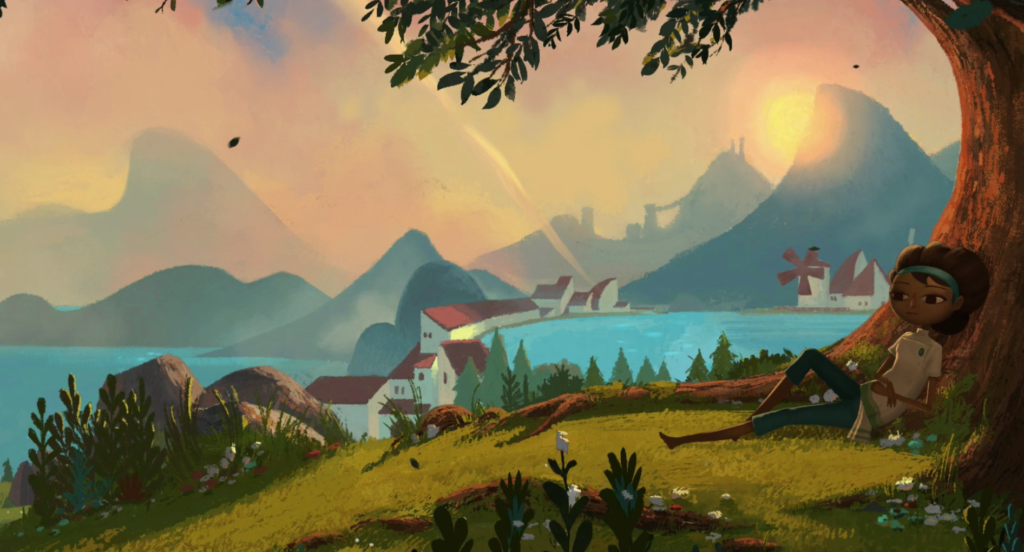 You can easily play Broken Age on your Mac. The game is available in a Mac OS version that can be downloaded and installed on your machine in a few clicks. Below you will find instructions on that, but before you purchase the game, make sure that your Mac meets the recommended system requirements for a smooth play.
Story
The story introduces Vella and Shay, two characters from different worlds who are linked in mysterious ways.
Vella is a girl who lives in the Badlands, a fantasy land terrorized by giant creatures that have a ritual to appear from beyond a wall called the Plague Dam every 14 years and eat young girls from various towns. She is chosen to be sacrificed to a monsterous creature for the ritual, but she escapes in a small colony that rests on a cluster of semisolid clouds and realizes that if the monsters are killed, the terrible ritual can be stopped.
Shay is a young boy from a science fiction world who lives alone on an "incubator" spaceship. The ship is part of a last-effort operation, launched by the people on the dying planet of Loruna, to find a suitable new home.
He has two computer-controlled artificial intelligences to interact with, who act as his parent figures. They occupy him with small "missions" and boring routines, while stopping him from exploring anything farther than the outside of the ship. After a series of events, Shay comes to know that a war is raging in the galaxy, and his help is needed to save some innocent creatures who have been imprisoned.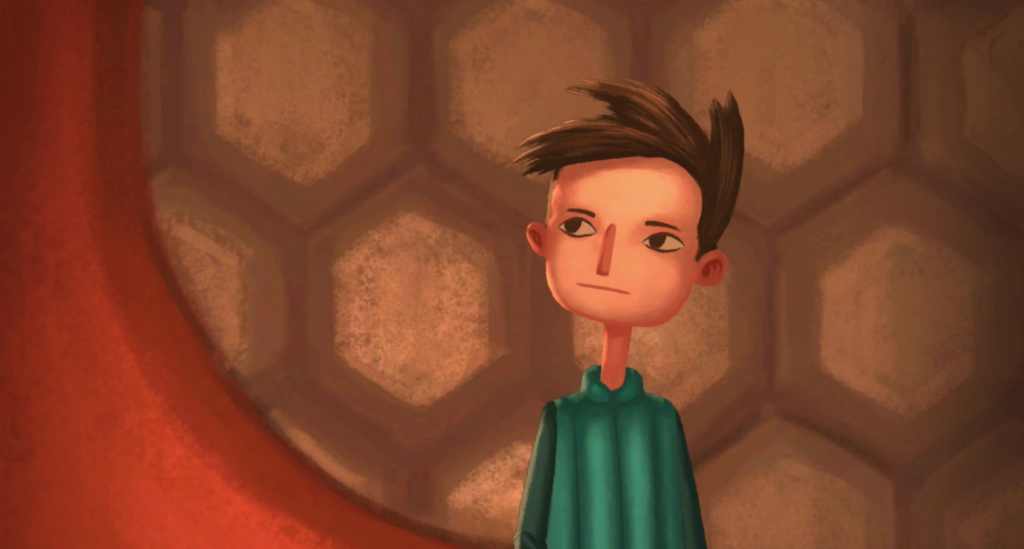 Gameplay
The game has two acts, and the player's role is to command their playable character to explore the environment, investigate things, solve different puzzles, and interact with the game's NPCs.
The game's two playable characters (Vella and Shay) live in completely distinct universes and have different stories. The player can switch between them at any moment via the game's interface. What is important to note is that the main characters have no direct interaction with each other.
Each character has an inventory where they collect items throughout the game. The collected items can be used at context-sensitive locations on the map by dragging and dropping them. They can also be combined with other items in order to complete certain actions.
Depending on how fast you play, it can take between five and ten hours to complete the two acts of the game.
Act 1 is relatively simple and straightforward, while Act 2 may require players to follow a guide since there's a chance they'll need to do some backtracking in order to complete something they might have missed the first time around.
There are different puzzles in each act, and some of them could be challenging to some players. The reason is that not all of the answers are immediately apparent, and even if you have a good imagination and rely on your creativity, you may still be stumped by a few of them. When played with family or friends, however, the game can provide a lot of fun and enjoyable achievement-hunting.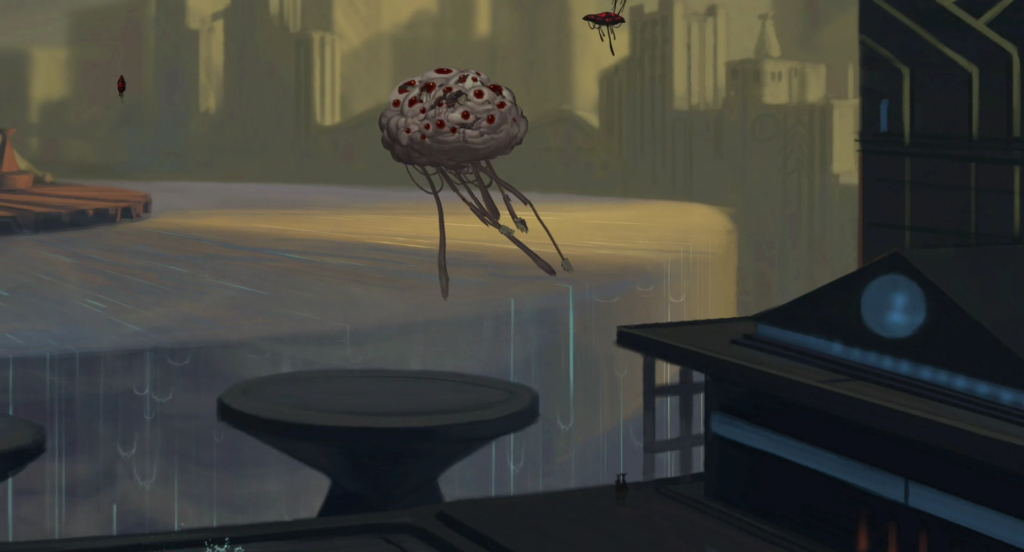 Visuals and sound
Every aspect of Broken Age, from the artwork and the animation to the music and the voice acting, is of high quality and does not disappoint. The game has some cleverly sarcastic dialogues that are voiced professionally. The characters are designed in such a way that they are easily distinguishable from the background without resorting to the old technique of being drawn in stark contrast to the rest of the environment. The soundtrack is built around orchestral sounds and compliments the game's atmosphere in each act.
Conclusion
Broken Age is a puzzle-solving game that challenges players to play as two young people who find themselves in parallel circumstances while living in very different worlds. It takes a while for the game to get going, and at first it appears overly simplistic, but if you enjoy point-and-click adventures, you'll be hooked after a few hours.
Can you play Broken Age on Mac?
You can play the official MacOS version of Broken Age by downloading and installing it on your system. Of course, to do that, your Mac has to meet the minimum system requirements given by the game developer, so make sure that you check them.
How to download Broken Age on Mac?
Broken Age can be downloaded and played on a Mac. To do so, the user must first get the game's macOS version from a reliable online shop, and then install it using the store client software. When the download is finished, the game can be launched on the Mac and played.
How to Play Broken Age on Mac
You can play Broken Age on Mac after you download and install the MacOS version of the game by purchasing it from a trusted gaming store.
To buy the game, check the button below and don't forget to make sure that you are getting the MacOS version.
Methods
Who is it for?
Native version
For those who want to download and play the game locally to get a native experience.

How to play Broken Age on Mac M1
After purchasing Broken Age using the Steam store client, the game can be downloaded and installed on your computer. The good news is that there is a macOS-friendly version of the game available, so getting it up and running shouldn't be too much trouble. Obviously, before you spend cash on a game, you should make sure it runs well on your Mac by checking the developer's system requirements.
Play Broken Age on MacOS with Steam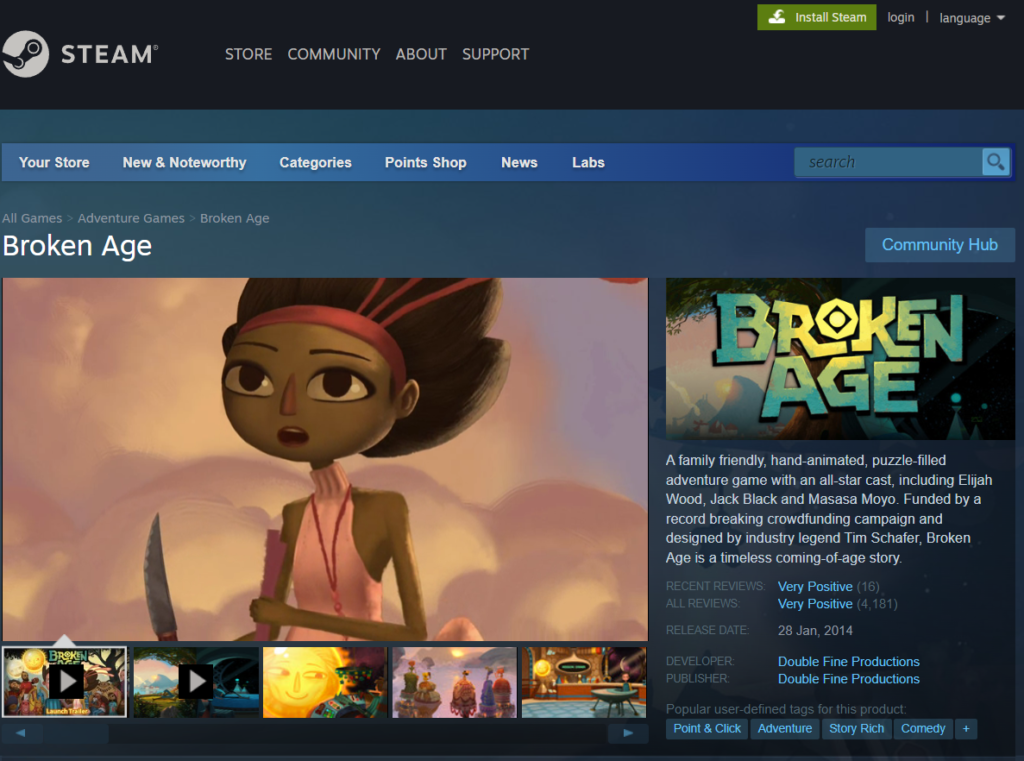 Every user who is not currently logged into Steam will be required to log in or create an account before they can use any of the features.
Getting the Steam client for Mac is the next move. Visit the Steam website, click the Install Steam button in the page's top right corner, and then save the file to your Mac.
Upon completion of the download, you can launch Steam's Mac installer by double-clicking its icon. Just follow the on-screen prompts to complete the installation and launch Steam.
The next step is to look for the game by using Steam's in-app search bar.
After locating the desired game, you can add it to your Steam library by selecting the "Buy" option.
Once your payment has been processed, Broken Age will be made available for download on Steam immediately.
If you want to begin installing the game, all you have to do is click the "Install" button.
When you have completed the installation of Broken Age using Steam, you can launch it from your library of installed games.
Martina Nikolova
Martina likes to get into nitty-gritty of tomorrow's tech, from product design across to security based solutions. A long time mac user and developer, she has the expertise and strives to give new insight