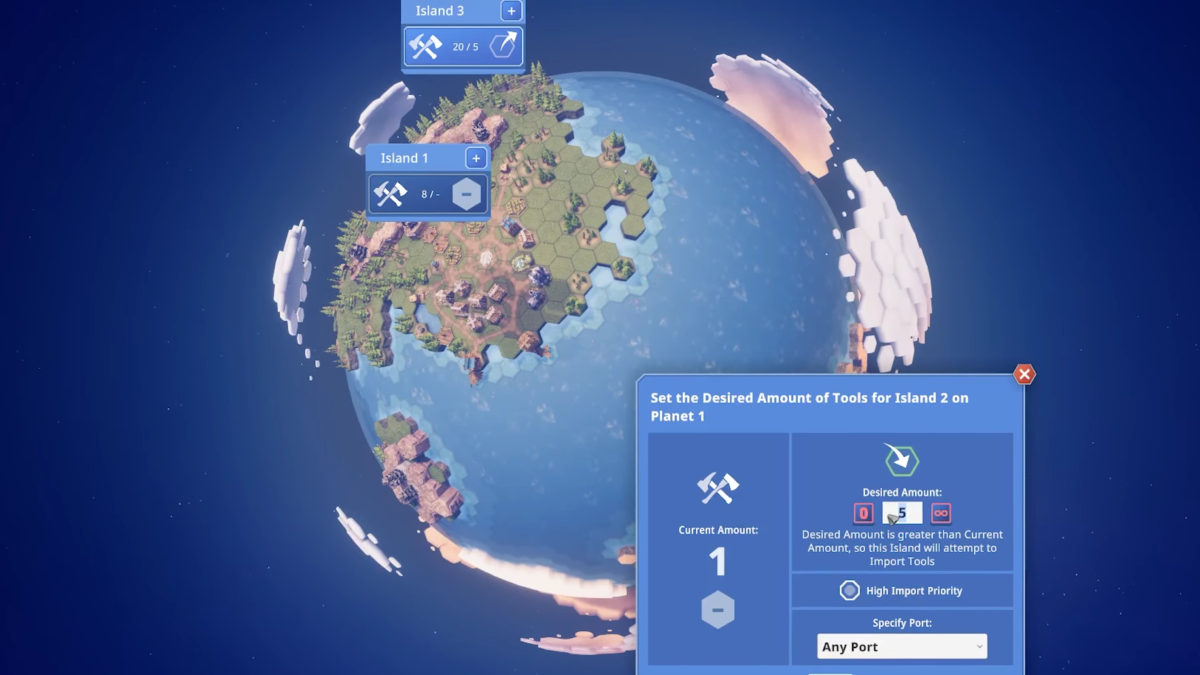 Before We Leave (Mac)
Martina Nikolova, 8 months ago
0
8 min

read
Before We Leave on Mac
Before We Leave is a city-building simulator where players try to rebuild a made-up civilization and find out its secrets in order to expand it and colonize new planets and lands. The game is a single-player experience that requires tactical planning and stands out from the other games in the strategy genre with the fact that it does not include any violent content. There are no conquests to be won or conflicts to be fought, unless you consider the effect that humans have on the natural world.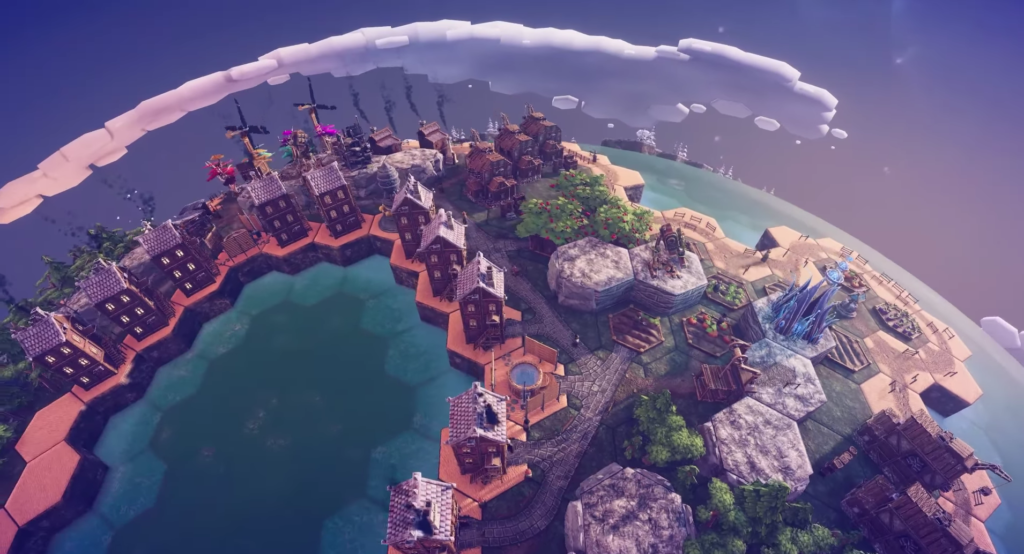 If you have a Mac, there are two easy methods for you to play Before We Leave. The game has a Mac OS version which can be downloaded and installed on your Mac without any complications whatsoever.
Although this is the conventional technique for playing games on a Mac, there is an alternative that is not only more convenient but also requires no installation of any games, which helps save space on the hard drive. What we are referring to is the availability of cloud gaming services, such as GeForce Now, which make it possible for Mac users to play games online.
If you want to give Before We Leave a try, you can play it in your browser using a cloud service and you won't have to bother about downloading the game or ensuring that your Mac meets the hardware requirements to do so. Launching and playing the game via cloud gaming is possible on any Mac, even those with an M1 or M2 chip.
The links that are provided below have in-depth instructions on how to do that, but, before we get into more detail, let's take a look at Before We Leave and see what this game has to offer.
Story
A nation called Peeps has been living underground in bunkers for many years. They have been deprived of the sensations of having the sun caress their skin and the squish of soil between their toes. Full of curiosity, they emerge on the surface of a fictional planet, but with little knowledge of how to survive or cultivate anything other than potatoes.
Gameplay
The player guides the Pees as they start reconstructing their once-great civilization by building shelter for them, discovering forgotten forms of technology, and spreading their newly resurrected culture to other lands and planets.
The gameplay revolves around growing, collecting, and managing resources that can be used to build settlements and produce goods that can be traded.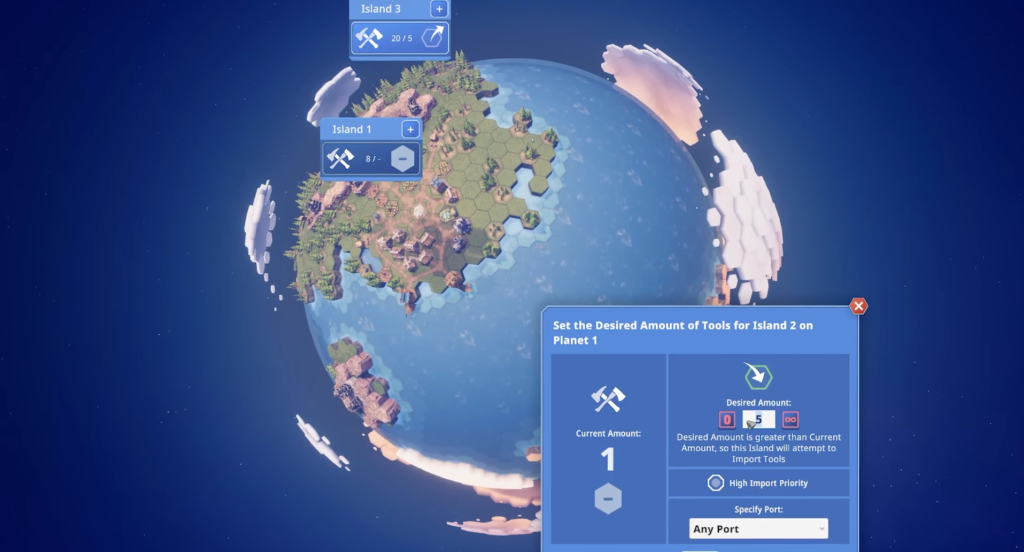 Keeping the Peeps' satisfaction levels up by meeting their needs is a constant task throughout the game.
However, as the player advances, this becomes progressively more difficult. In the beginning, the Peeps are content with just eating potatoes and drinking water. After they learn about veggies, they will expect to have some food variety.
Then come the fruit and tea. When players combine the two, they get smoothies, which provide a boost to the Peeps' level of happiness.
Happiness enhances their productivity, which in turn reduces the time they need to complete tasks. And after some time, players will also have to supply certain high-end accessories for their people.
Pollution control is another important part of making sure the Peeps are kept healthy and satisfied.
The pace of the game is pretty slow, especially when players switch to colonizing another planet. This is mostly because they will need to do different kinds of research first.
The good news is that once a colony has been established on an island or planet, it will, for the most part, be able to support itself and provide excess resources to other colonies, leaving players free to concentrate on whatever the next goal in their game is.
The end goal of the game is for the Peeps to develop their culture to the point where they are able to travel across space and conquer other worlds.
Environment
The game's environment consists of islands and planets. Every planet has between three and four islands. Each of them has a unique collection of natural resources that can be used.
Transportation system and Trade
One of the most important things in this game is to give some thought to the production chains as well as the overall logistics of your small interplanetary empire.
Ships can be used to transport resources from one island to another, and each planet can have a maximum of one island designated as a spaceport, which can be used to send items to other planetary systems.
Players can do each transfer by hand, or they can automate the process by telling the game how much of a certain resource should be transported to a different planet or island.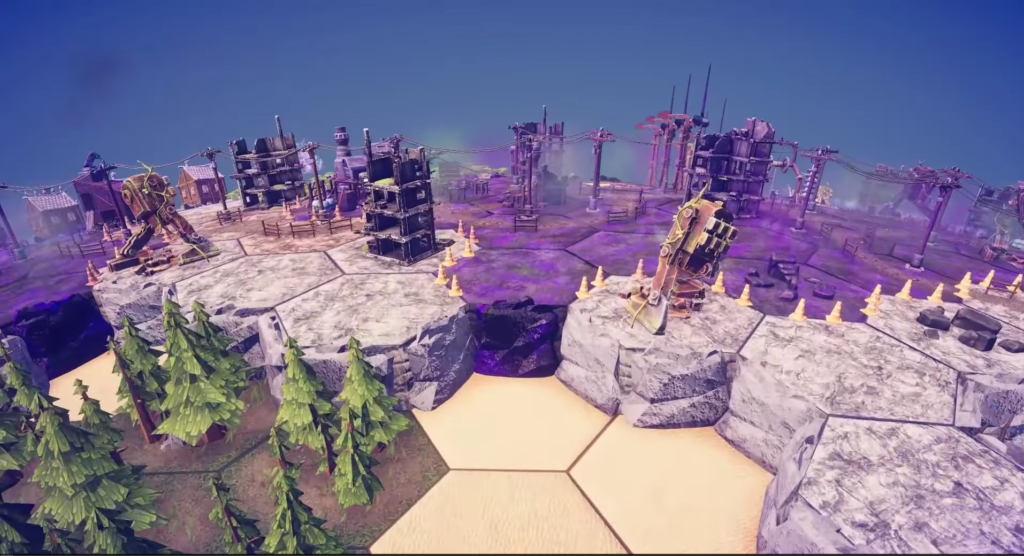 Unfriendly forces
There are no weapons, and there are no fights fought with neighboring communities for resource control or territory expansion. However, throughout the game, players need to defend the Peeps from unfriendly creatures and environmental changes.
There are space whales and ancient guardians that pose a threat to the settlements by causing disruptions and hampering progress.
The weather on many islands might vary greatly, which will call for certain types of clothes.
Players do have access to tools that can help them protect their people, but they are responsible for researching, building, and maintaining those tools. That can be a little bit of a nuisance at times.
Visuals and sound
This game does a really good job at creating a cheerful, joyous mood of post-apocalyptic optimism thanks to its energetic music and colorful visuals. As you play, you'll come across various settings that instill a childlike curiosity in you and make you want to explore more.
Conclusion
Before We Leave is a fun and charming game with a relaxed atmosphere that is perfect for playing after a long day of work. If you don't mind the slow pace and like strategy and civilization development, then this game will keep you engaged for a considerable amount of time.
Can you play Before We Leave on Mac?
You can play the official MacOS version of Before We Leave by downloading and installing it. Of course, to do that, your Mac has to meet the minimum system requirements given by the game developer.
You also have the option of playing Before We Leave on a Mac by using a cloud gaming service such as GeForce Now. If you choose this method, you won't have to worry about downloading or installing anything in order to play the game.
How to download Before We Leave on Mac
Before We Leave is a video game that can be downloaded and played on a Mac. To do that, the user first need to purchase the game's macOS version from a trustworthy online store and then install it by using the store client app. Once the installation is complete, Before We Leave can be launched on the Mac.
How to Play Before We Leave on Mac
You can play Before We Leave on Mac by streaming it with a cloud gaming service like GeForce Now. Alternatively, you can download and install the game on your Mac by purchasing it from a trusted gaming store.
The first step is to buy the game. When doing so, make sure that you are getting the MacOS version.
Next, you need to choose a method to play:
Methods
Who is it for?
Cloud Gaming
(GeForce Now)
For those who want smooth performance with the ability to casually play all games with the highest visual quality in minutes.
Native version
For those who want to download and play the game locally to get a native experience.

How to play Before We Leave on Mac M1
Using a cloud gaming service such as GeForce Now enables you to play Before We Leave on a Mac M1 with very little to no setup required on your end. The game also can be played after downloading it from Steam (or another store) and installing it using the store client. In any event, there is a version of the game that is compatible with macOS, which means that installing it and running it shouldn't be too much of a challenge. Of course, don't forget to check the developer's system requirements to ensure that the game is compatible with your Mac before you spend money on it.
Play Before We Leave on Mac with GeForce Now
You can play Before We Leave on Mac (M1 and Intel models) with Geforce Now. Read our detailed guide.
Play Before We Leave on MacOS with Steam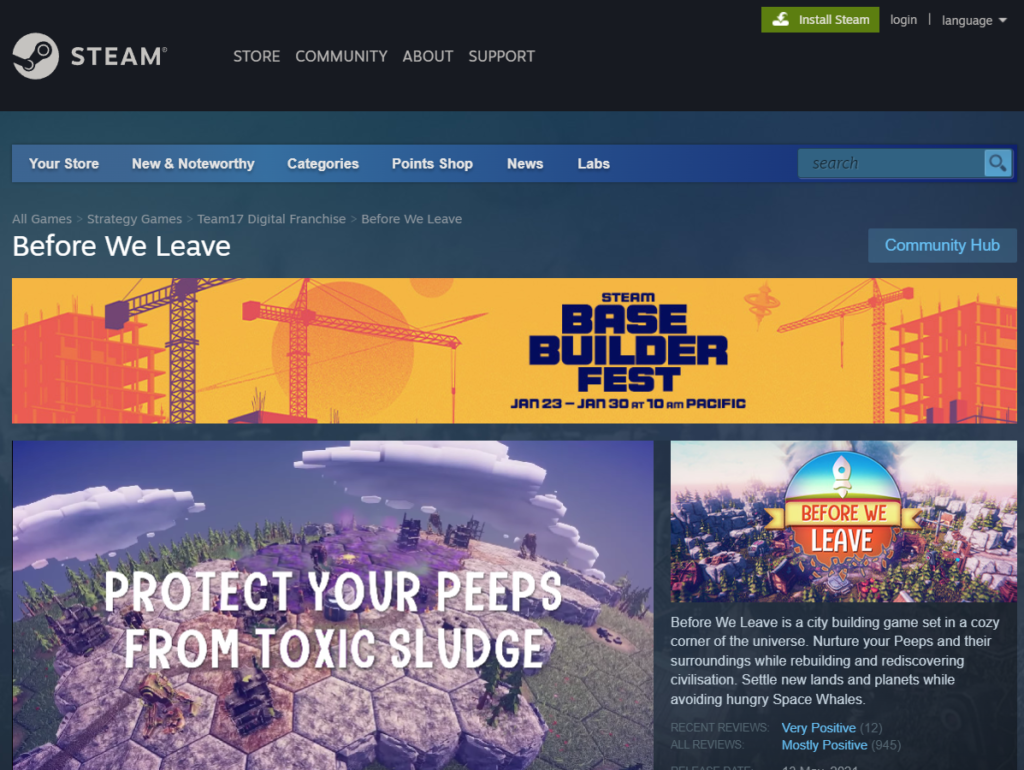 Everyone who does not already have a Steam account will have to sign up for one and then log in to use the platform.
The next step is to install the Steam client on the Mac. To do this, go to the Steam website, locate the Install Steam button in the page's upper right corner, and then save the file to your Mac.
As soon as the download is finished, you will be able to install Steam on your Mac by double-clicking the installer. To finish the process, just follow the instructions that appear on the screen and launch Steam.
The next thing you need to do is use the built-in search box on Steam to seek for the name of the game.
When you've located the game you're looking for, click the "Buy" button to add it to your collection of games on Steam.
Following the successful completion of your transaction, Before We Leave will become immediately available for download via Steam.
Simply clicking "Install" will start the game's download, after which you will need to wait until the installation is finished.
After you have downloaded and installed Before We Leave, you will be able to start the game straight from the library of games that you have installed using Steam.
Martina Nikolova
Martina likes to get into nitty-gritty of tomorrow's tech, from product design across to security based solutions. A long time mac user and developer, she has the expertise and strives to give new insight