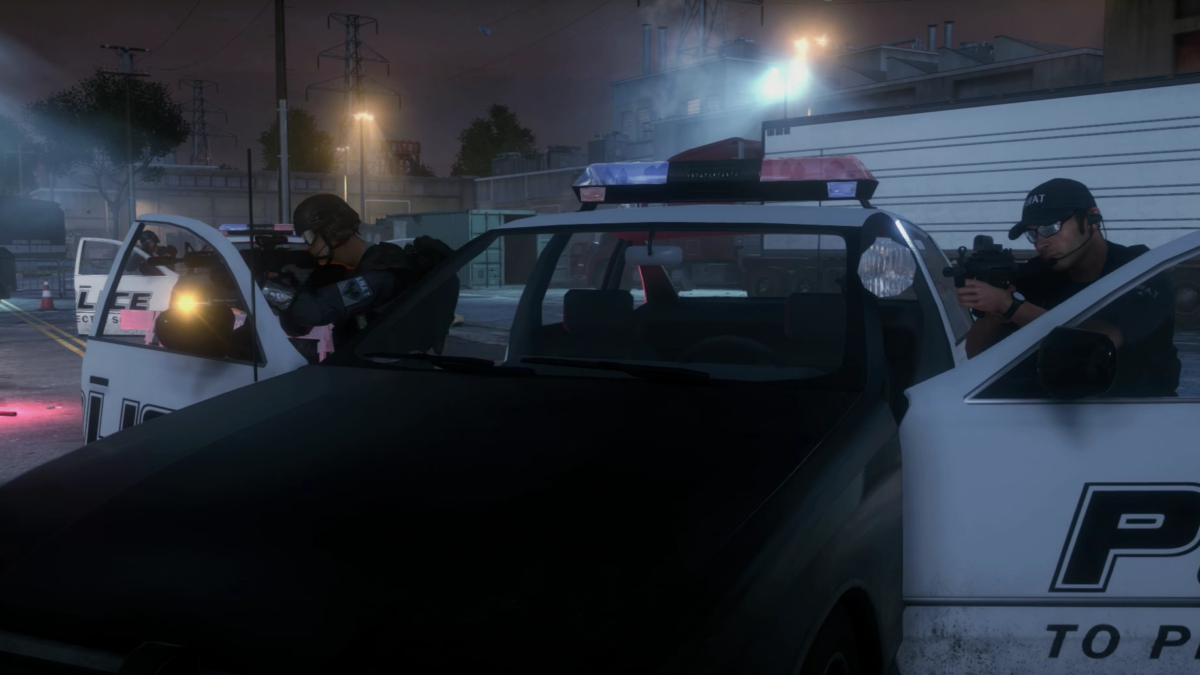 Battlefield Hardline (Mac)
Martina Nikolova, 8 months ago
0
7 min

read
Battlefield Hardline on Mac
Battlefield Hardline is a first-person shooter that focuses on strategy, speed, and story. The game is the first in the Battlefield series to include non-military conflict, and instead of diving players into the center of a brutal war, it invites them to experience thrilling chases between cops and criminals.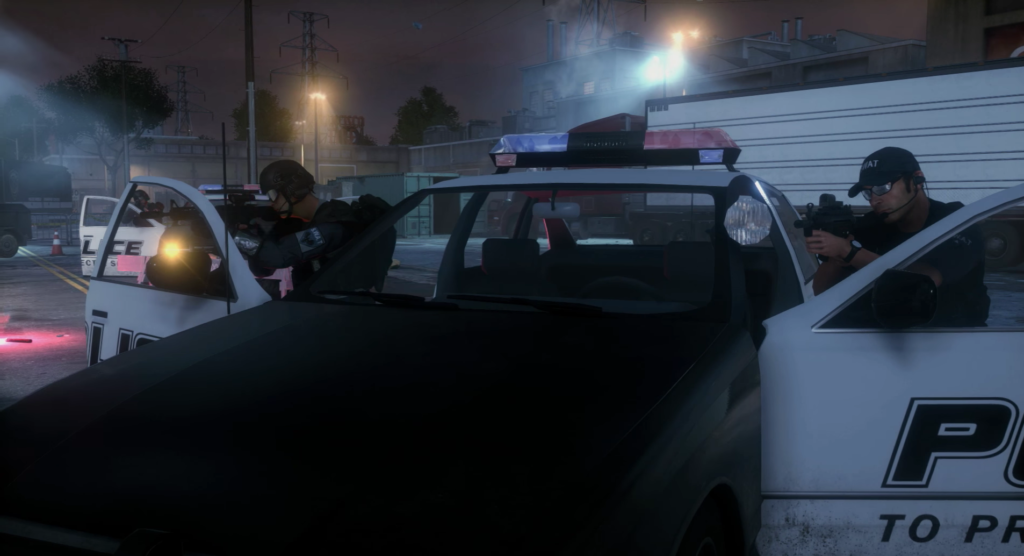 Unfortunately, native macOS support for Battlefield Hardline is not available, so interested Mac users will need to find other ways to play the game. The good news is that Windows emulation software can be used to play Battlefield Hardline on your Intel Mac, Apple Silicon M1, or Apple Silicon M2 machine.
It is worth noting, though, that the experience of playing a game that hasn't been optimized for macOS on a Mac won't be the same as playing the same game on a Windows PC.
Still, Mac users can run Windows applications thanks to emulation programs like Parallels or Boot Camp Assistant (only for Intel Macs).
Gameplay
Hardline is a departure from the military setting typical for the Battlefield series. The gameplay centers around the "war on crime" and features two factions: criminals and police units.
Depending on which side they play, players can select standard police equipment like tasers and handcuffs, as well as a variety of military-grade weapons and vehicles.
When playing as a cop, players can identify high-value targets, collect evidence, tag alarms, and identify other hazards. They can also use their police badge to force criminals to drop their weapons.
Stealth is a core gameplay mechanic. Players can sneak up on their foes without them noticing by using bullet casings as diversionary tactics.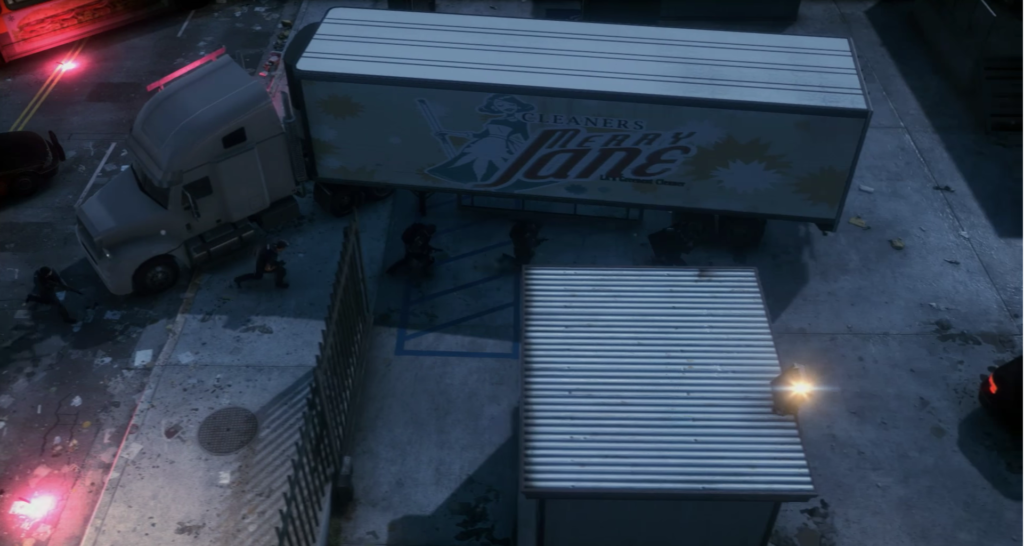 Maps
The attention to detail put into the maps in Battlefield Hardline is one of the game's most notable characteristics. The game takes place in a number of cities, including Miami, Los Angeles, and Chicago, and each of these locations has been meticulously recreated down to the smallest detail. The game's settings are dynamic. Players can interact with the environment and use a variety of object from it to their advantage.
Multiplayer game modes
Hardline adds a wide range of new game modes that give players the chance to play in different ways.
Heist is a game mode where criminals must break into a cash-filled vault (or blow open the doors of an armored vehicle) and transport the cash-filled packages to a specific location, all while evading the police. If the criminals are able to escape with all the cash and deliver it to the extraction spot, they win.
Blood Money is another game mode where both the criminals and the police must collect cash from a container in the middle of the map and transport it to their respective armored vehicles. Stealing cash from the other team's truck is allowed. Teams win if they are the first to load their truck with $5 million or if they collect the most cash before the clock runs out.
Hotwire is a game mode where driveable automobiles replace the standard "flags" of conquest. Capturing automobiles (by exceeding a specific "cruising" speed) reduces the opposing team's reinforcement tickets. The winning team will either have to reduce the other team's tickets to zero or have the most tickets left when the time runs out.
Rescue is a fast-paced game mode where players compete as two teams of five against each other over the course of three minutes. The police are tasked with freeing hostages or killing the criminals to win. The criminals must either eliminate all the cops or hold the hostages until the negotiations end. There is no respawning in this mode, and each player has only one life.
Crosshair is a competitive mode with a duration of 3 minutes. In it, players compete in 5 vs. 5 teams, with each player having just one life. The bad guys are aiming to eliminate a high-profile police witness who was formerly a member of their gang. It's a win for the bad guys if they can murder the witness, and a win for the good guys if they can get him to the extraction site.
Single player campaign
The plot of the single campaign follows officer Nicholas "Nick" Mendoza, who has recently been promoted to detective in Miami. In tandem with his colleague, seasoned investigator Khai Minh Dao, he gets involved in a series of progressively complex cases and tracks the supply of drugs from the streets to their dealers.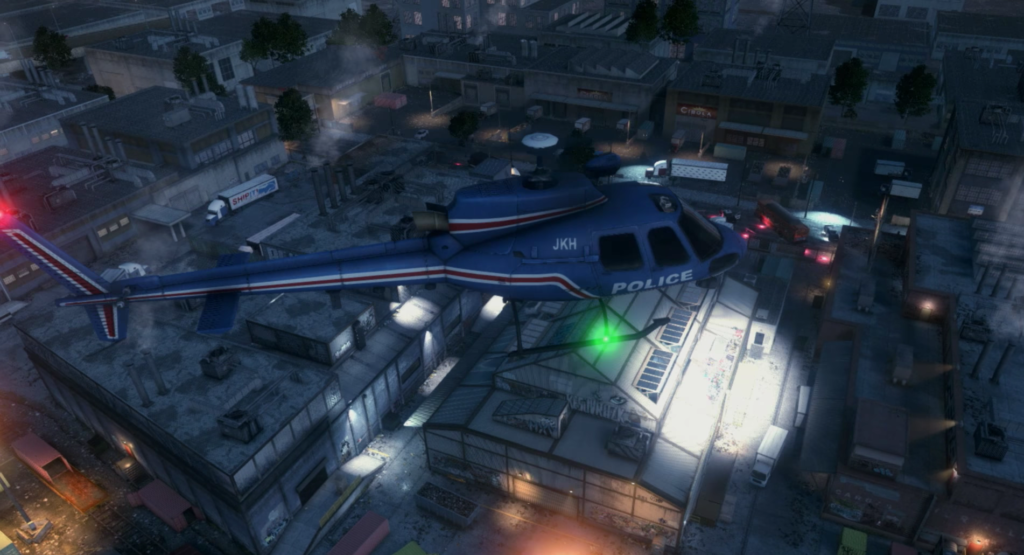 The single-player campaign offers an improved gameplay experience over previous games in the series. It is structured as a series of criminal drama episodes, each with branching paths and branching results depending on the player's actions. The game encourages players to employ non-lethal methods when dealing with criminals and rewards them for exercising patience and stealth.
Conclusion
Battlefield Hardline impresses with its complex single-player story and its fast-paced multiplayer, which encourages players to work together. The game stands on its own as a worthy installment in the iconic first-person shooter series thanks to its stealth-focused gameplay and its diverse game modes.
Can you play Battlefield Hardline on Mac?
Although there is no official macOS support of Battlefield Hardline, the game can be played on Mac with a little bit of tweaking. What we refer to is that you'll need Windows emulation software like Parallels or Boot Camp Assistant to play Battlefield Hardline on a Mac. Installing the game on your Mac is similar to installing it on a real Windows PC thanks to the Windows environment that the emulation software will create on your Mac.
How to download Battlefield Hardline on Mac
Battlefield Hardline can be downloaded and played on a Mac once a Windows OS has been installed on it. Creating a Windows environment on a MacOS is not a difficult task. All that you need is a specialized software like Parallels or Boot Camp Assistant (for Macs with an Intel processor) with the help of which you can create a virtual machine or a dedicated hard disk partition for Windows. Once you have the Windows OS up and running, installing the game is as simple as installing any other Windows game.
How to Play Battlefield Hardline on Mac
To play Battlefield Hardline on Mac you have to install a Windows OS on your Mac with the help of a program like Parallels or Boot Camp Assistant.
First, however, you will need to get the game.
Next, you need to choose a method to play:
Methods
Who is it for?
BootCamp
For those who don't mind sacrificing visual fidelity and performance to get a native experience.

Parallels Virtual Machine
For those willing to let their mac run hot in order to get adequate performance in a native experience
How to play Battlefield Hardline on Mac M1
You can play Battlefield Hardline on a Mac M1 by using an application that emulates Microsoft Windows, such as Parallels. With the help of this tool, it is possible to play games that are only available for Windows on a Mac, and the quality of the gaming experience is often adequate.
Because of incompatibility issues, the Boot Camp Assistant application is not available for use on Macs with M1 processors. As a result, only Macs with Intel CPUs are capable of successfully executing this software.
Play Battlefield Hardline on Mac with Parallels
You can play Battlefield Hardline on Mac (M1 and Intel models) by installing Windows on your Mac with Parallels. Read our detailed guide.
Battlefield Hardline on Mac with Boot Camp Assistant
You can play Battlefield Hardline on Mac (Intel models only) by installing Windows on your Mac with Boot Camp Assistant. Read our detailed guide.
Martina Nikolova
Martina likes to get into nitty-gritty of tomorrow's tech, from product design across to security based solutions. A long time mac user and developer, she has the expertise and strives to give new insight