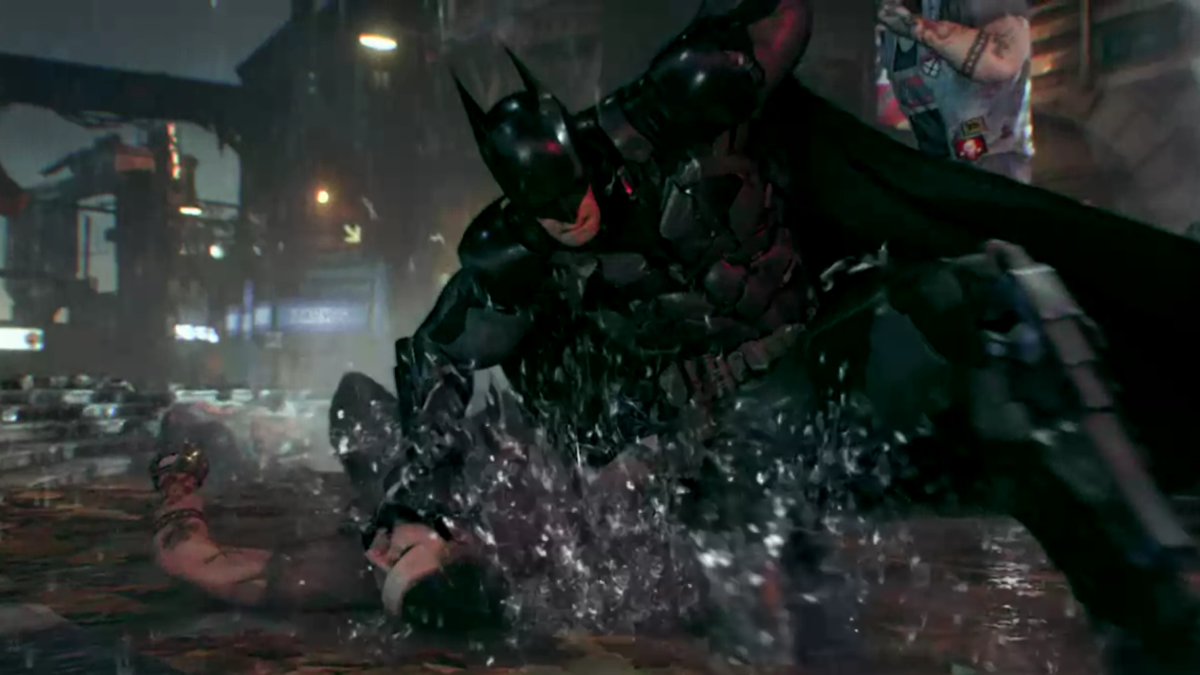 Batman: Arkham Knight (Mac)
Martina Nikolova, 1 year ago
0
10 min

read
Batman: Arkham Knight on Mac
Batman: Arkham Knight is a video game in the action-adventure genre, released in 2015 as a sequel to Batman: Arkham Origins. It is the fourth major entry in the Arkham video game series, based on the DC Comics titular character.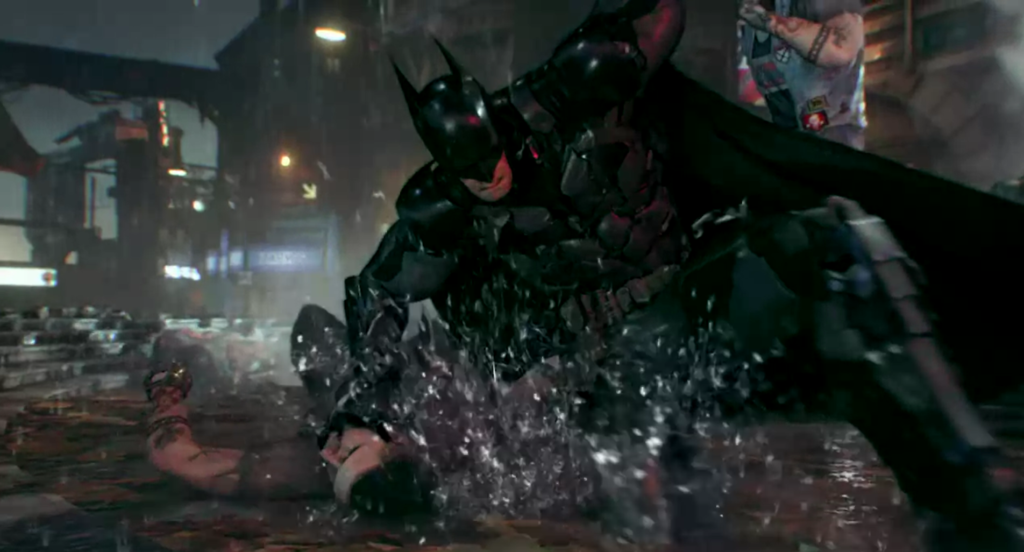 The primary plot of the game takes place nine months after the events of 2011's Batman: Arkham City, and features Batman's confrontation with Scarecrow after the latter launches an attack on Gotham City, forcing the citizens to evacuate. Helped by the shadowy Arkham Knight, Scarecrow schemes to bring together Gotham City's criminal underworld in an effort to eliminate Batman once and for all.
The main story's missions contain around 16 hours of content which is enough for the fans to dive into the world of their favorite superhero. The action takes place from a third-person viewpoint, and as the player advances through the main story or acquires better gear, he gets to use Batman's physical attacks, stealth skills, investigative talents, and gadgets. Batman has complete freedom to explore the open world of Gotham City, completing quests, interacting with a wide variety of NPCs, and unlocking new locations. Aside from that, the player may take on side missions to get access to bonus features and collectibles.
The stealthy predator battles which Batman is known for have been enhanced with powerful and exciting new mechanics. The superhero can hide in various locations and use gadgets and the surroundings to his advantage. His hallmark strike-and-counter brawling also feels smoother than ever, and gives more room for experimentation during battles. Combat emphasizes chaining strikes together against foes and avoiding their attacks. Each fight gives you experience points, which you can later use to upgrade your health, gain new combat moves, or unlock new gadget features.
Highlights
When you start to play, you'll notice that some of the equipment and features from the previous Arkham games are also present in Arkham Knight. The grapnel rifle, the line launcher, the batarangs, the countering system, the Detective Vision, and the Remote Hacking Device are only some of the gadgets and gameplay concepts that fans of the series would can enjoy.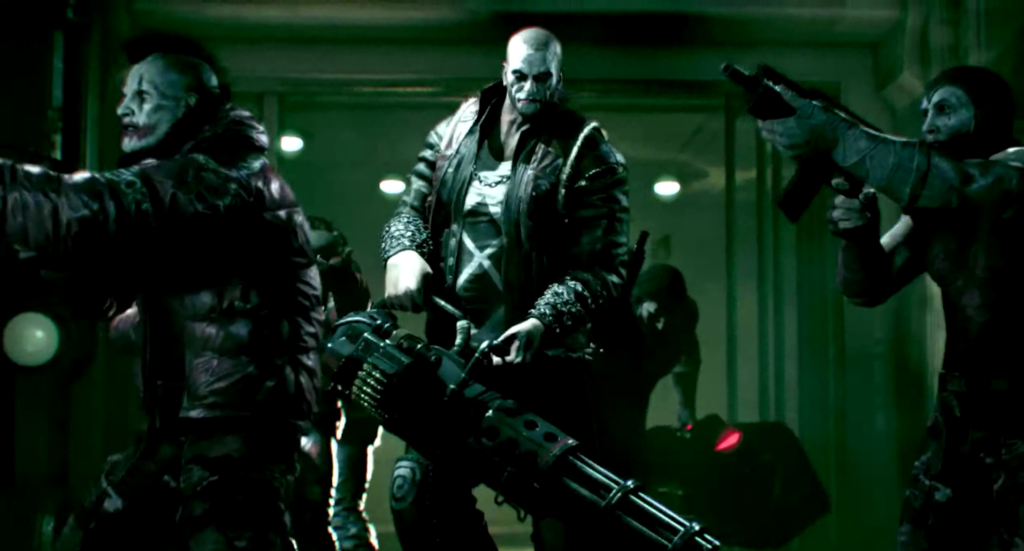 What adds difficulty to the game is that, even though Batman has plenty of tools under his sleeve, enemies also have powerful weapons. For instance, there are foes who have gadgets that can block his Detective Vision.
An upgrade from earlier games turns the Disruptor into a rifle with a wide variety of uses: destroying or neutralizing opposing weaponry and drone turrets, booby-trapping weapon crates to stun foes as they try to equip themselves, and marking vehicles so Batman can find them later.
The batarang, which can now be operated remotely, has also been improved to incorporate a scanner that can be flung out to gather more information about the region.
The Voice Synthesizer is a tool that you can use during limited events in the story to copy the voices of other characters like Harley Quinn and the Arkham Knight and trick criminals into falling for your traps.
The gliding feature allows the player to fly Batman faster about the city using his cape, stay in the air for longer, dive deeper, and climb higher. Some of Batman's gadgets, including the batarang and the line-launcher, may be used while in glide mode. You may now fire the grapnel gun twice while in the air, and you can use it to swiftly change directions during a glide.
The Batmobile makes its appearance in Arkham Knight as a playable vehicle that can be used not only for transportation but also for puzzle solving and even fighting. To give the Batmobile even more power, it may be upgraded into a tank and be controlled remotely to complete a series of missions.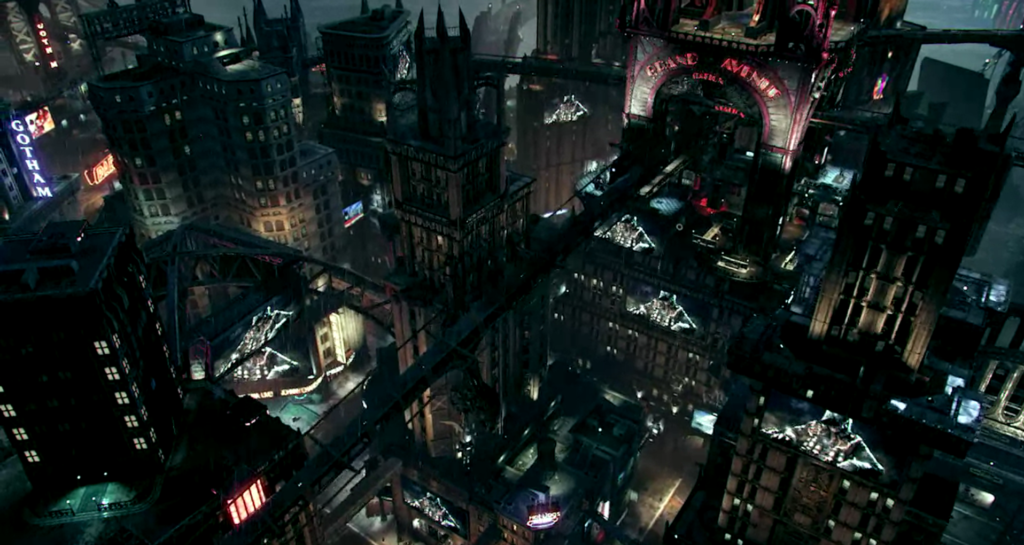 Visuals and sound
Thanks to all the neon lights, the rainy streets of Gotham City seem colorful and mysterious. The attention to detail is evident in the nicely designed landmarks and the lighting effects reflected off the wet buildings.
Animation-wise, Batman looks great in his signature black suit. The game's rich visual and audio design can still impress nearly seven years after its release. Even though there are contemporary titles that shine with realism and detail, the different parts of Batman: Arkham Knight are so well put together that admiration is the only appropriate word that comes to mind to describe this game.
Can you play Batman: Arkham Knight on Mac?
There is no official macOS version of Batman: Arkham Knight, but there are still many methods to play the game on a Mac. Cloud gaming services like Boosteroid, as well as tools like Parallels and Boot Camp, allow Mac users to play Batman: Arkham Knight as if it is running on a Windows PC. In fact, in the following paragraphs, we'll break down each of the aforementioned methods for you.
How to play Batman: Arkham Knight on Mac
Streaming games like Batman: Arkham Knight to your Mac is a breeze using a service like Boosteroid. If you'd rather not stream Batman: Arkham Knight, you can still play it on your Mac by downloading and running it in an emulation program like Parallels or Boot Camp Assistant. We've laid down the benefits and drawbacks of each method in a table for your convenience below.
Batman: Arkham Knight Set-up Methods
Methods
Advantage
Disadvantage
Cloud Gaming
– No set-up required – Register and Play
– Access to a Library of over 70 top-rated free Games
– Smooth performance
– Compatible with M1 and Intel Macs
– Monthly Fee
– Requires Decent Internet Connection
– No Free Trial
Parallels Virtual Machine
– Easy Set-up
– Adequate Performance
– Play almost any PC game
– Windows 11 environment
– Compatible with M1 and Intel Macs
– 14-day free trial
– Yearly Fee
BootCamp
– Free to use any time
– Windows 10 Environment

– Painful Setup
– Mediocre Performance
– Only Compatible with Intel Macs

How to get Batman: Arkham Knight on Mac
To play Batman: Arkham Knight on Mac, you need to download the game from Steam or Epic Games. CDKeys have a nice limited-time offer for the premium edition of Batman: Arkham Knight. After that, you can play it without downloading it by signing in with your gaming store account and using Boosteroid. Alternatively, you can download Batman: Arkham Knight on Mac and run it with the help of Parallels, or Boot Camp.
Once you have the Epic Games version of Batman: Arkham Knight, you can register in the Boosteroid cloud gaming service and use it to stream the game to your Mac, iPhone, iPad, and Apple TV.
Play Batman: Arkham Knight on Mac with Boosteroid
To play Arkham Knight on your Mac via cloud gaming, all you need is a Boosteroid account and a subscription to the streaming service. After subscribing and logging in, you can play Batman: Arkham Knight on Mac by clicking the Play button on the game's page.
The advantages of using Boosteroid are several. There's no need to wait for downloads to complete or to make room on your Mac's hard disk before you can begin playing games. In addition, it makes no difference what kind of Mac you have in terms of its hardware. The quality of your online gaming session is totally reliant on your connection speed.
If you are interested in trying Boosteroid, please follow these instructions:
Your initial step should be to visit Boosteroid.com and create an account.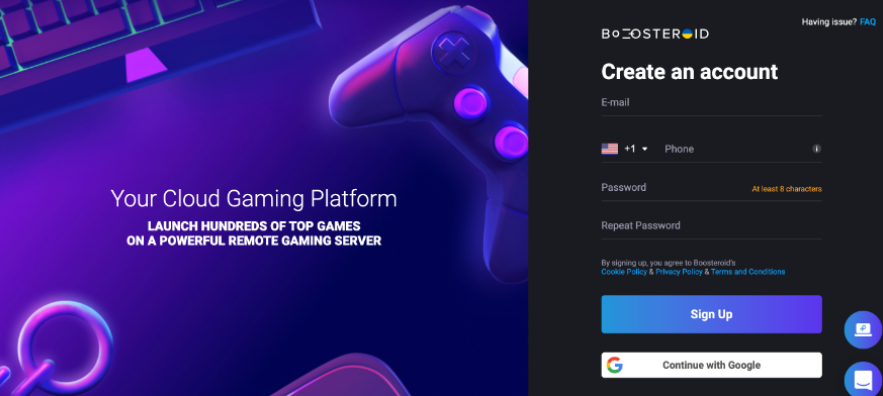 Once logged in, click your name in the top right corner to access your profile settings, and choose Subscribe from the list of available options.
Select a plan, decide on a payment method, and complete the form to activate your Boosteroid subscription.
Then, search for "Batman: Arkham Knight" in the top-right search bar, and select the game's tile from the list of results.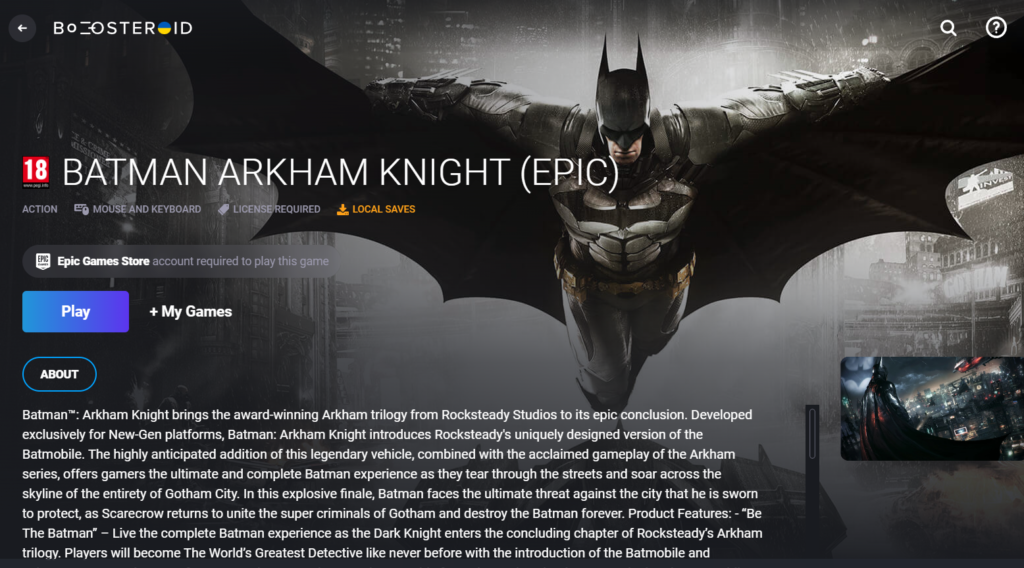 OK button to connect Boosteroid with your Epic Games store account.
Enter your username and password when prompted on the store's login screen.
In a few seconds, Batman: Arkham Knight should load on the screen. If the game doesn't start instantly, you may launch it from your store Library.
How to download Batman: Arkham Knight on Mac
Since Batman: Arkham Knight has no Mac OS-supported version, to download the game and play it on your Mac, you need to have Parallels software installed or a Windows partition created on your Mac with Boot Camp. After one of these two options is selected and set in place, Batman: Arkham Knight can be played locally on a Mac.
With Parallels, you may install Windows on a virtual machine inside of your Mac, allowing the Windows OS to operate inside macOS just as any other regular app. Many Windows games may be played on a Mac using Parallels; however, you should be aware that your Mac's hardware resources will be split between the two operating systems.
Intel-based Macs can use Boot Camp, which lets you install Windows 10 on a separate drive and virtually turn your Mac into a Windows PC when booting from the Windows sector.
Batman: Arkham Knight on Mac M1
Playing Batman: Arkham Knight on a Mac M1 is best achieved with the use of a cloud gaming service, such as Boosteroid. Streaming the game in this manner will not take long and will not need any specialized knowledge or software. If you'd rather not play games on the cloud, you can play Batman: Arkham Knight on a Mac M1 by running it in a Parallels virtual machine.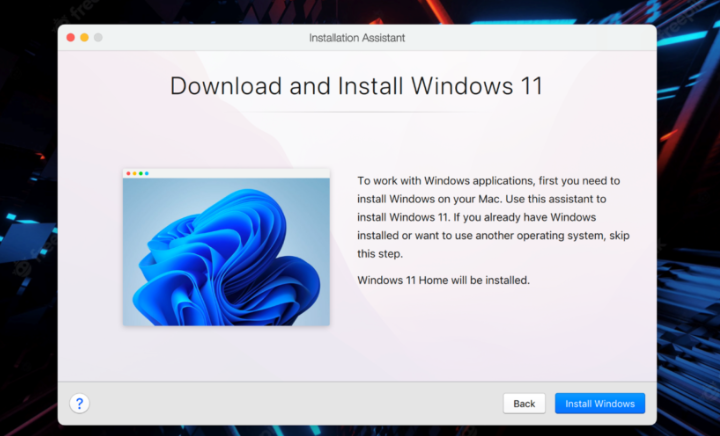 Although playing games in Parallels may be a heavy load on a Mac's hardware, M1 Macs are powerful enough to do the job, so you shouldn't have any difficulty running Batman: Arkham Knight in a Parallels virtual environment.
Read our comprehensive guide on the topic if you want to find out more about setting up and using Parallels. If you just need a quick look at the instructions, however, here they are:
To begin, visit the Parallels website and download the software on your computer.
To install Parallels, double-click the Install Parallels Desktop icon inside the Parallels.dmg file.
Third, choose Install Windows, and wait until the Windows virtual machine has been created. It shouldn't take too long to complete.
To use the virtual computer, you must first create an account on the Parallels website.
Install Batman: Arkham Knight through Steam or Epic Games Launcher on the virtual PC and run it.
Play Batman: Arkham Knight on Mac with Boot Camp
Playing Batman: Arkham Knight on a Mac requires downloading Windows with the help of the Boot Camp Assistant program. Then, use Boot Camp to access your Windows partition, install Steam or the Epic Games launcher, and download the game.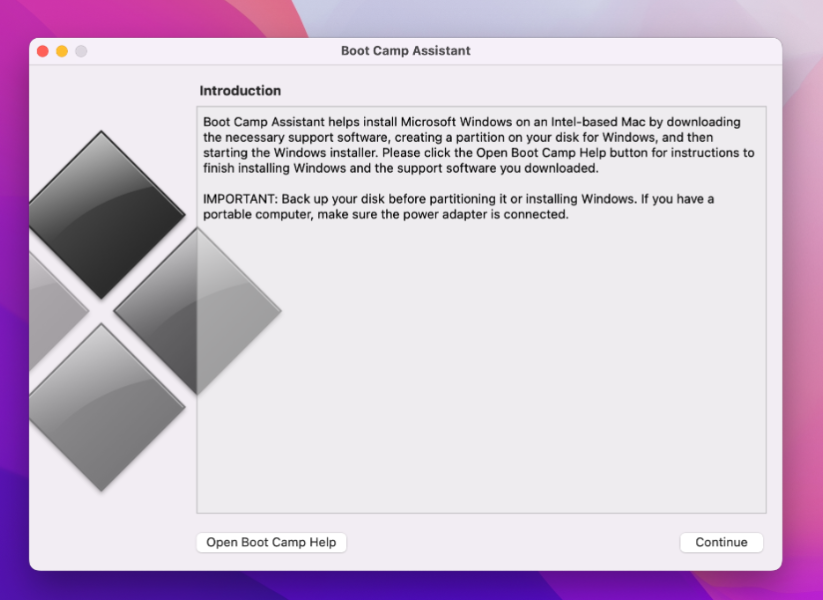 By using Boot Camp, you may split your hard drive in two, each with its own operating system. Booting into Windows allows you to use your Mac in the same way you would use a Windows PC and run Windows-only software like Batman: Arkham Knight and other games. This method is only applicable to Intel Macs, though, because the M1 Macs are incompatible with the Boot Camp software.
To play Batman: Arkham Knight and other Windows games on an Intel Mac, check out our detailed guide on how to install Windows or read the brief explanation of the Boot Camp setup process below:
Download the 64-bit Windows 10 ISO file from Microsoft's official site to install Windows 10 on an Intel-based Mac.
After the file has been saved, navigate to Applications > Utilities > Boot Camp. Launch the program and load the ISO file in it.
Make any necessary changes to the disk partitions for both Mac OS and Windows, and then click the Install button.
To install Windows 10, just stick to the on-screen prompts.
Configure Windows and apply any necessary updates or drivers once the OS has finished installing.
Finally, you may get Batman: Arkham Knight by installing Steam or the Epic Games launcher on the Windows partition of the disk.
Martina Nikolova
Martina likes to get into nitty-gritty of tomorrow's tech, from product design across to security based solutions. A long time mac user and developer, she has the expertise and strives to give new insight